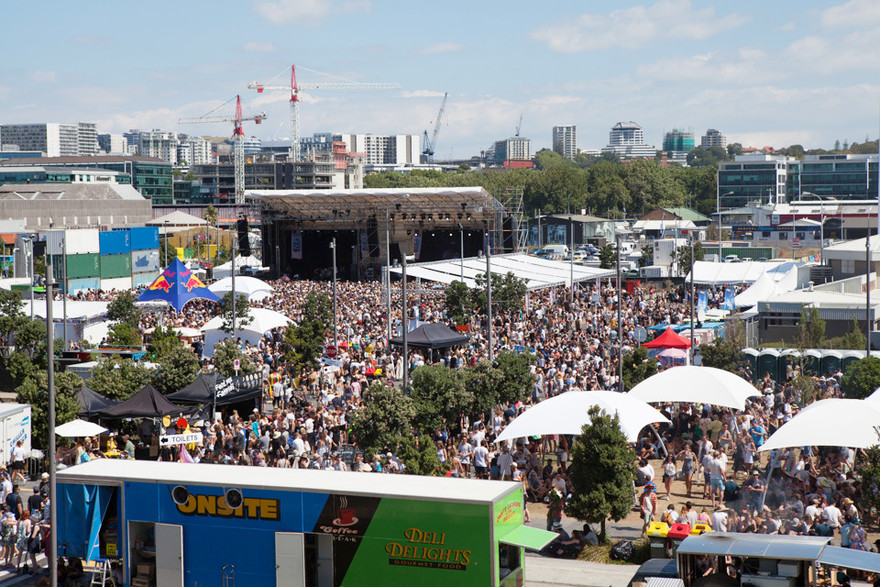 It's hard to put on a music festival in New Zealand and maintain it for any significant length of time. One festival, however, that has bucked this trend has been St Jerome's Laneway Festival, which through its 11 years so far, has become an essential part of Auckland's summer music schedule and the home of everything indie, alternative, and unknown in the music world.
Origins
Laneway, as it has become known, started in Melbourne in 2005 in a literal laneway called Caledonia Lane. It was created by Danny Rogers and Jerome Borazio, with its roots taking shape as part of a series of shows dubbed the Summer Series that took place at a bar called St Jerome's.
A chance meeting saw the seeds sown for its move into New Zealand.
Initially a Melbourne-only event, the festival expanded across Australia into Sydney, Brisbane, Adelaide and Perth before a chance meeting saw the seeds sown for its move into New Zealand.
In 2009, in Auckland, Mark Kneebone – formerly of drum and bass duo Paradigm – was working in the local music industry when a mutual friend of Rogers, David Benge, alerted him that Laneway was looking to move into New Zealand. They arranged a meeting, and despite having no previous festival experience, he quickly became involved in bringing the festival to Auckland in 2010.
"I met Danny. And it was pretty loose. We had hamburgers at lunchtime at this conference, and by the end of it he was like, we should do this festival together. Then at the same time, Ben Howe had started Mystery Girl Presents, and he and I were mates, and Danny was like, why don't we rope Ben in? And I was like, yeah, totally."
Howe had already started working with Danny Rogers and his team, bringing some of the Laneway bands to New Zealand as sideshows – Stereolab and a few others.
"The first time Mark and I came up with the idea of bringing Laneway to New Zealand was at a BBQ out the back of my office in Grey Lynn, probably sometime in 2008," says Ben Howe. "I'd already been touring overseas bands for four or five years as the promoter Mystery Girl Presents, but we both felt like doing something a bit more ambitious. At that time the Big Day Out was pretty much the only festival option, and we agreed there might be space for something new and a little more left of centre as well.
"Mark and me both started putting feelers out about possibly bringing Laneway to New Zealand. Of course Danny, the ever ambitious guy he is, was really keen to expand. In 2009 Mark and I went over to Laneway in Melbourne, which was a year they happened to have a few venue issues with capacities. After that I think everyone realised we needed someone with more experience to manage the logistical side of things, so Manolo [Echave] came on board."
"The Australian partner with Danny was Chugg Entertainment, Michael Chugg," says Kneebone. "And Chugg quite rightly said these two guys have no idea how to put on a show. I have a guy in New Zealand called Manolo Echave, he does know how to put on a show. So the three of us kind of got into this weird forced marriage to put on Laneway, and it worked."
First two years
The first Laneway in Auckland took place in 2010 at the Britomart precinct in the CBD. Over five thousand tickets were sold, with people getting the chance to see the likes of Echo and the Bunnymen, The xx, Florence and the Machine, and Daniel Johnston.
The New Zealand contingent of acts included a reformed The 3Ds, Street Chant, and a special appearance by Chris Knox and the Nothing. This was the first public appearance by Knox since his stroke.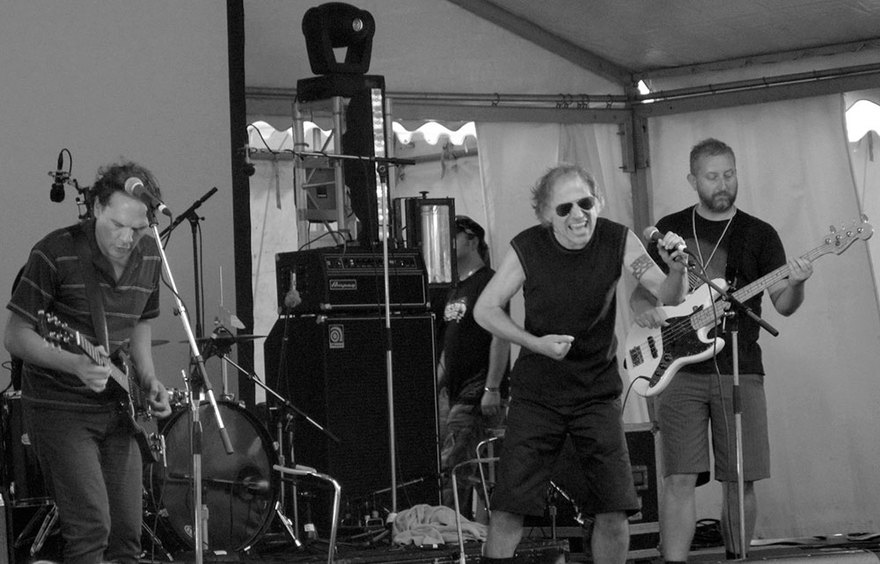 However, logistical issues marred the event, says Kneebone. "It was a magical festival, but it did have some logistical challenges. We ran out of food at one point because two vendors didn't show up. It was a bit messy, but it was a lot of fun."
"The first year of Laneway was definitely a bit rough around the edges," says Howe. "We had a really heavy rain downpour on the morning of the festival which meant a whole lot of food trucks that were supposed to arrive got stuck in the mud at Parachute [Music Festival]. We had also forgotten to organise enough people to pack down the whole venue afterwards. So after everyone had gone home, Mark, Manolo and I were left working till dawn, packing down and lugging fridges, couches and other heavy junk from the site.
However, everyone agreed that first year was still an awesome party. "In particular, the lineup was amazing," says Howe. "Sure, there was almost no food, the beer ran out and we broke all kinds of noise rules, but you can't argue with music like that."
For 2011, the second year, the festival shifted to Aotea Square. This year, a similar-sized crowd turned up to see the likes of Beach House, Deerhunter, and local favourites Lawrence Arabia, Ladyhawke, and a reformed Children's Hour.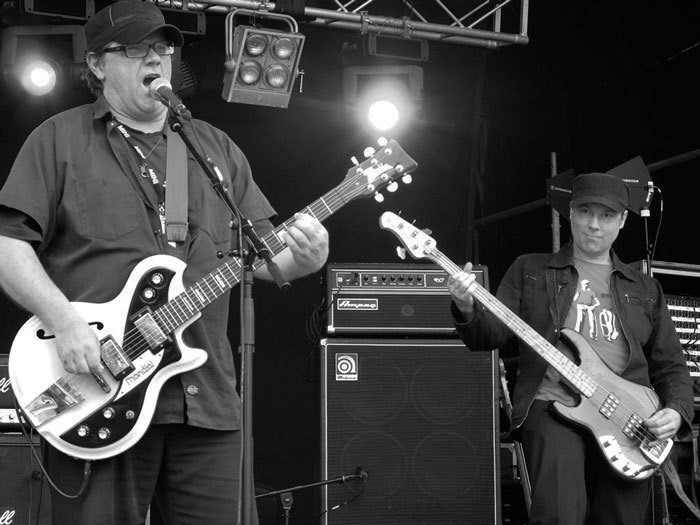 Once again, though, there were issues, this time externally, as Kneebone explains. "We went to Aotea Square; the council was really behind it. They were like, we want this festival in the city. We did the show and then got a letter from a local lawyer outlining all the different points of the Environment Court process and how he was going to screw us. And so we had to move again because we didn't have any money. That was my first introduction to Auckland nimbyism."
Kneebone and Howe were adamant in their desire to promote New Zealand artists at the festival.
From the get-go, Kneebone and Howe were adamant in their desire to promote New Zealand artists at the festival and making local acts a key feature of the lineups.
"It was always about how do we break local acts, how do we bring them through?" recalls Kneebone. "We wanted Laneway to be a bit of a statement for local bands; you know, I played Laneway. We offered to be really involved with the local acts. It was like, let's get the most out of this, this is your first festival, you're playing at 3pm, there's going to be five thousand people there. So we were really proactive in trying to help local acts, let this become a thing for them."
"We liked to get things that were new and interesting, but with potential," says Howe. "It was definitely more about the music than any industry hype."
This also extended in getting older acts to reform especially for Laneway. "We tried to include one significant 'heritage' alternative act each year – Bailterspace, Children's Hour, The 3Ds, HDU, and others," says Howe.
Kneebone: "Because we had these extra stages and these slots, we were starting to try and get a lot of acts who weren't playing other festivals or who hadn't played in a while. Ben took three years to get Bailterspace to reform to play Laneway. And to his credit, he pulled it off. We got HDU to play their first shows in years at Laneway. I was talking to Stinky Jim about what it's going to take to bring Phelps & Monro out of retirement. It was a huge focus for us."
Silo Park
By 2012, Laneway was now at its third site in three years. The hot concrete and lack of shade of Wynyard Quarter's Silo Park would be the festival's home for the next five years and saw the capacity of the festival double in size to over 10,000 attendees.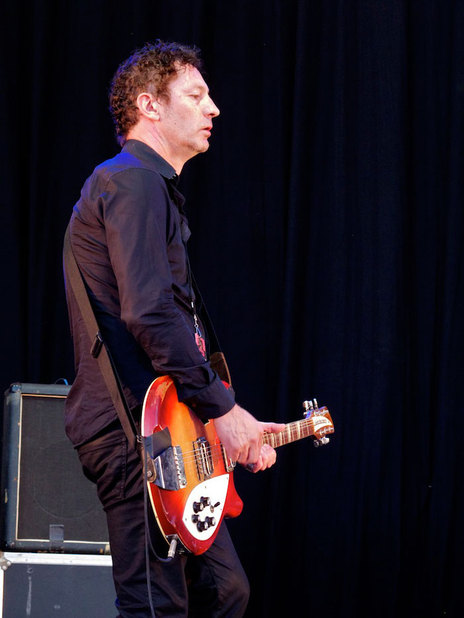 The first two years of the festival at Silo Park saw the likes of Pajama Club, Opossum, Shayne P. Carter, and Bailterspace grace the stages, while international acts included The Horrors, Laura Marling, Flume, and Nicolas Jaar.
One of Howe's main jobs was working with the Australian team on the festival lineups, both the local and international artists. "Danny is a smart guy and understood from the outset that what works in Australia doesn't always translate here in New Zealand – so we had plenty of input on the international artists. We only brought overseas artists across to Laneway New Zealand if we thought there was an audience for it, so often the overall lineup here was a bit different to Australia."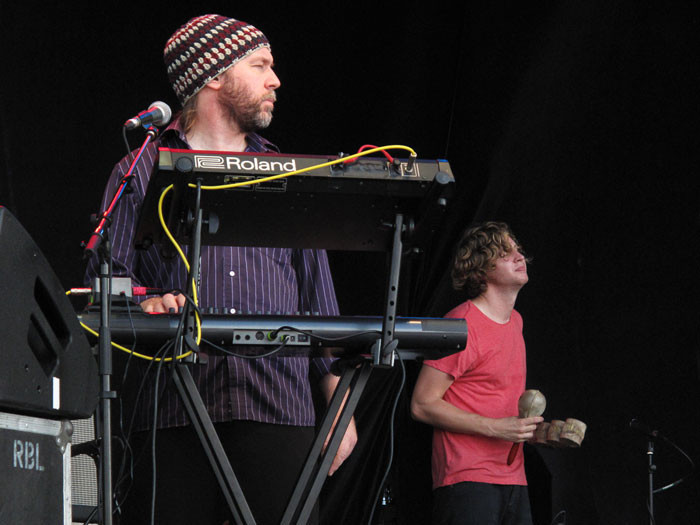 Things got even bigger for the 2014 event thanks to the international success of Lorde and her single, 'Royals'. Scheduled to perform at the festival, she had to cancel due to her attendance on the same day at the Grammys in Los Angeles, where she would win song of the year and best pop solo performance.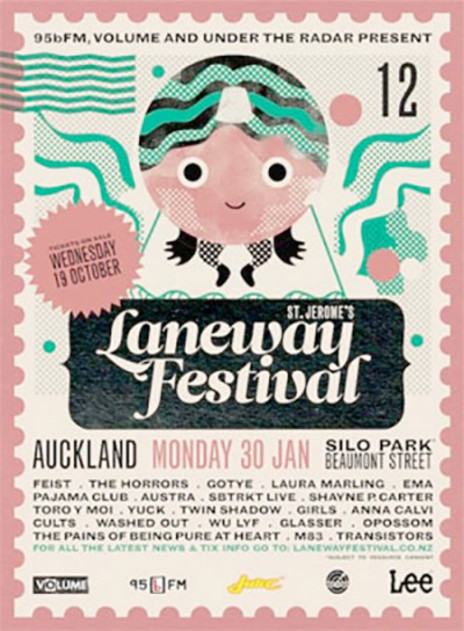 Not wanting to disappoint fans and with a strong desire to play Laneway, Kneebone remembers how they came up with an idea to have Lorde play two days later instead.
"We came up with this idea where we would do Laneway, and anyone who went to Laneway could come back two nights later to the Laneway site downtown and see Lorde play for free because you already had a ticket. So we ended up doing this Lorde concert that had like nine and a half thousand people."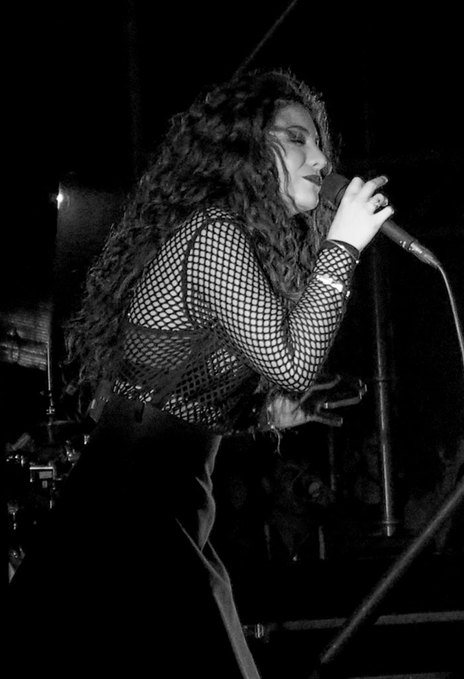 Other highlights of the 2014 festival included the now infamous DJ set from future prime minister Jacinda Ardern, who did a 13-song set at the Thunderdome stage.
"Jacinda always came to Laneway Festival," says Howe. "One year at the music awards I said to her she should come along and DJ, more as a bit of a laugh and a fun thing to do. However, as it turned out she was pretty keen. A few days later one of her team got back in touch to ask if I was serious. It was a bit hard to back out at that point!"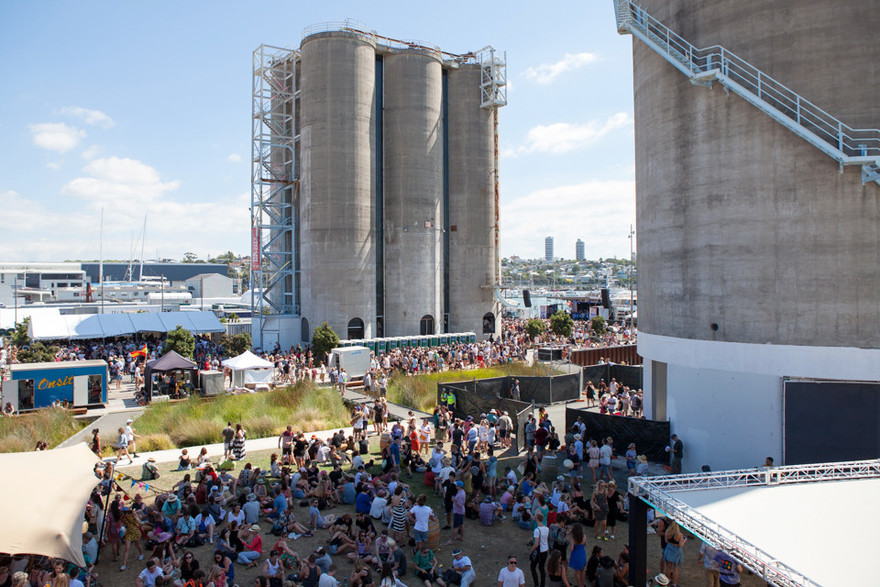 After a successful festival in 2015 which saw the likes of Jakob, Connan Mockasin, and Tiny Ruins perform in addition to international favourites such as St Vincent, Flying Lotus and FKA Twigs, uncertainty emerged over the future of Laneway in Auckland due to the proposed development of the Silo Park site. The Auckland Domain was suggested as an alternative venue but fell through, with both Wellington and Christchurch offered up as possible new locations for the festival.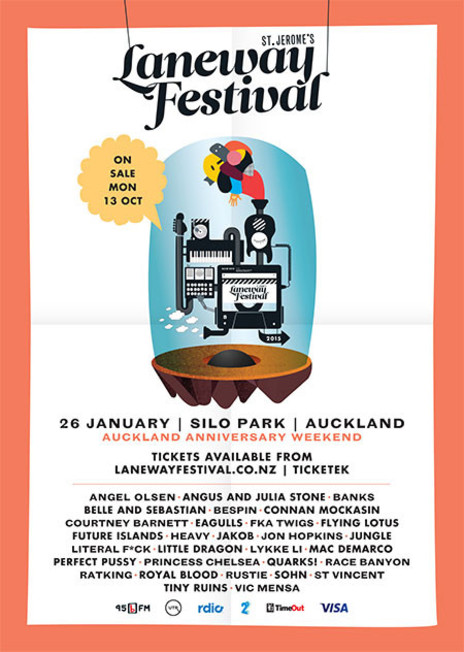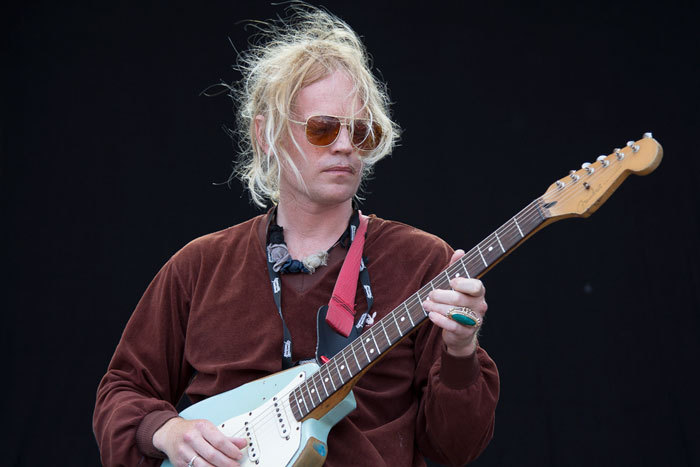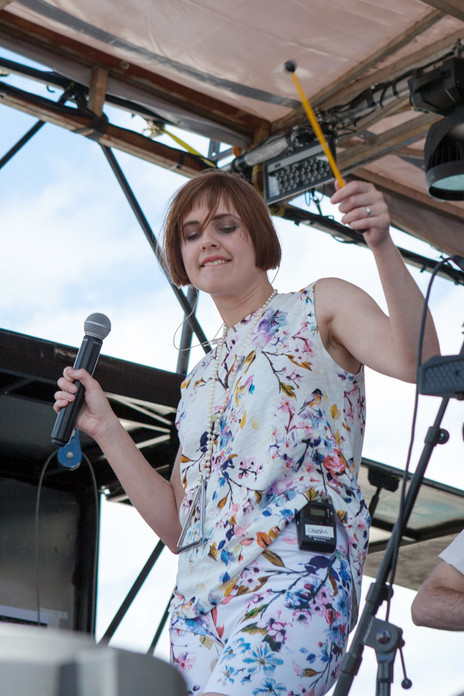 In the end, management came up with a compromise with Auckland Council to hold the festival one more time at Silo Park in 2016. The Silo Park era went out with a bang with acts such as Grimes, Vince Staples and Thundercat playing alongside a swathe of local artists, including Nadia Reid, Leisure, Lontalius, Fidlar and Silicon.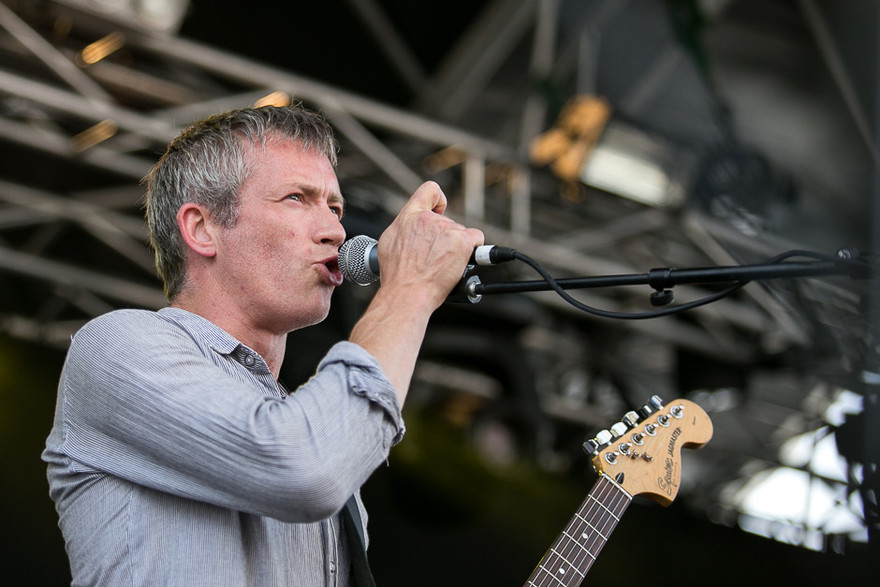 "After about five years the festival had gotten pretty successful," says Howe, "but it was taking up a lot more time than I could spare. I was also trying to run Flying Nun and had set up Flying Out, among other things. So at that point I decided to step out from Laneway, even though I was a bit sad to leave. Working with Mark, Manolo, Danny and the whole team was definitely a real music highlight for me. I recall some really special moments getting to enjoy some phenomenal music side of stage, looking out over thousands of people having the time of their lives. I also remember those 'we did it!' moments when we got to the end of the night. Nothing had gone wrong and everyone had had a great time. We used to stand near the gate at the end of the night to see the vibe of people as they left. If they were leaving happy, we knew we'd done our job."
Albert Park
After the possibility of having to leave Auckland, the festival was saved for 2017 and managed to secure a new location at Albert Park.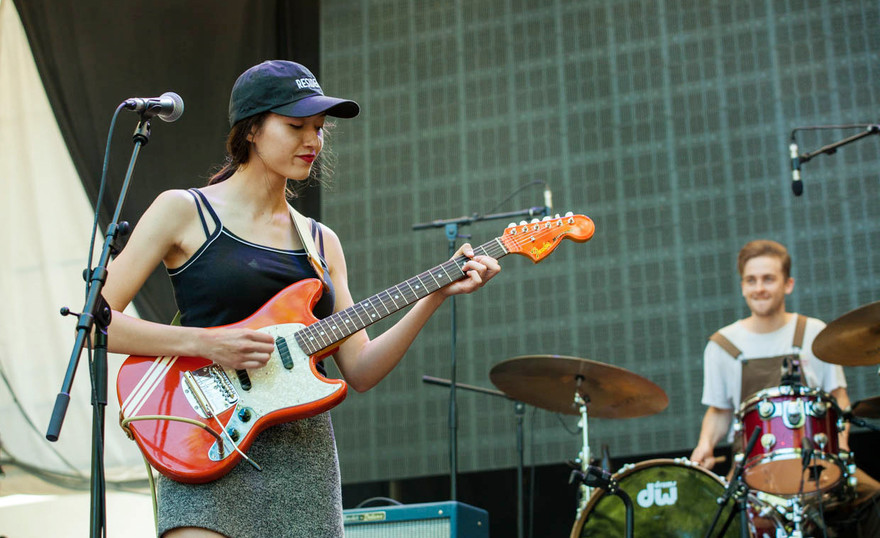 Known for having hosted the 95bFM Summer Series for many years, Albert Park already held fond memories for many alternative music fans and was a bigger site with more shade and grass, something that had plagued the years at Silo Park, according to Kneebone.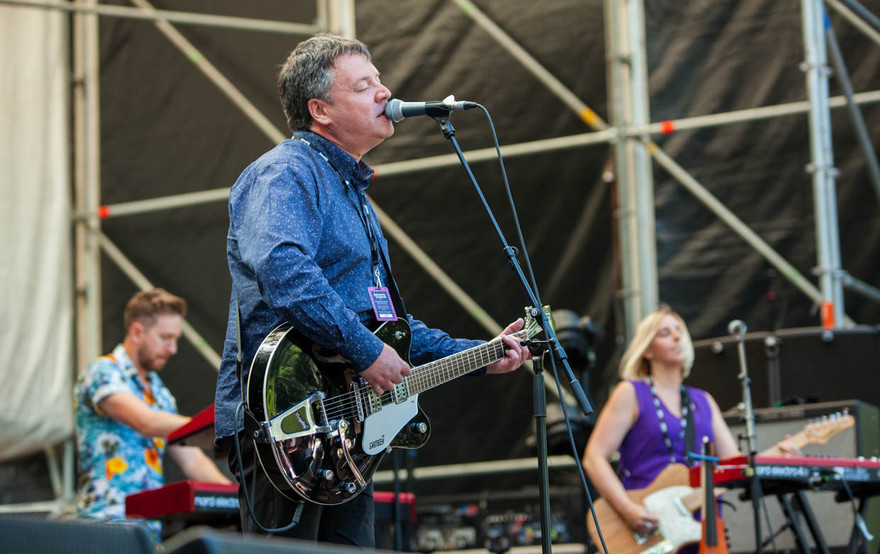 "We had been at Silo Park two years too long. People were stopping going because it was too hot. We had two or three years in a row where it hit like 32-33. And we put in all this shade, but you just couldn't put in enough, you know.
"Albert Park is the best festival site in Auckland. It's all grass, trees, shade, heaps of space, but also going into Albert Park meant me and Manolo weren't spending half our time worrying about how to make an unsuitable site work and instead we could spend half our time trying to make the best festival we could."
The first year at the new location saw a reunited Cut Off Your Hands play, as well as Flying Nun favourites The Chills, and The Veils. Tame Impala headlined the international contingent, which also included Nick Murphy, Whitney, and Julia Jacklin.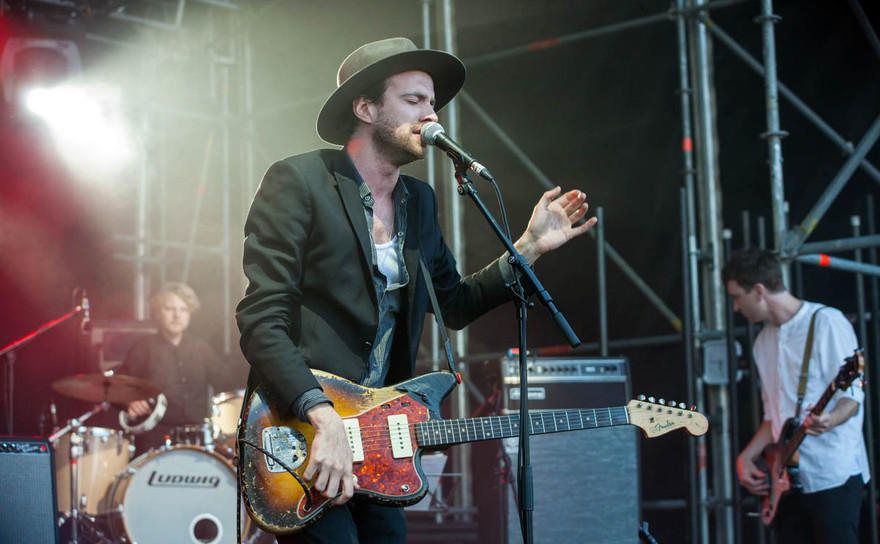 For the first time, a women's safety area was also added to the festival site after a TV journalist was harassed on live TV during the 2016 festival.
The success of 2017 saw the festival return to Albert Park in 2018 and saw the most New Zealand acts on the bill yet. It had arguably the most diverse lineup, with hip hop, indie, punk, electronic, and singer/songwriter all featuring.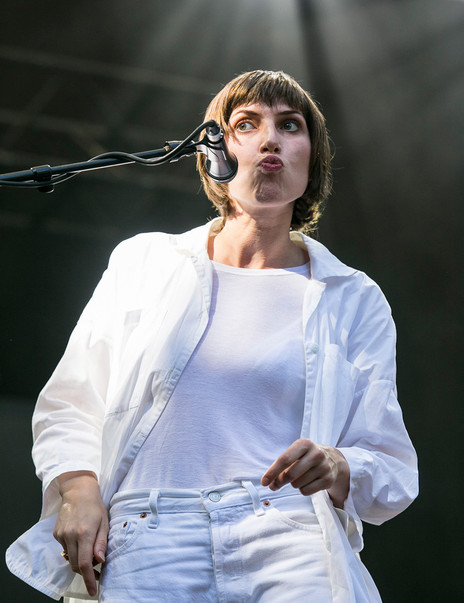 Aldous Harding, Die! Die! Die!, Melodownz, Polyester, Wax Chattels, and a reunited Unitone HiFi were just some of the local artists on display throughout the day, which took place during a heatwave in Auckland.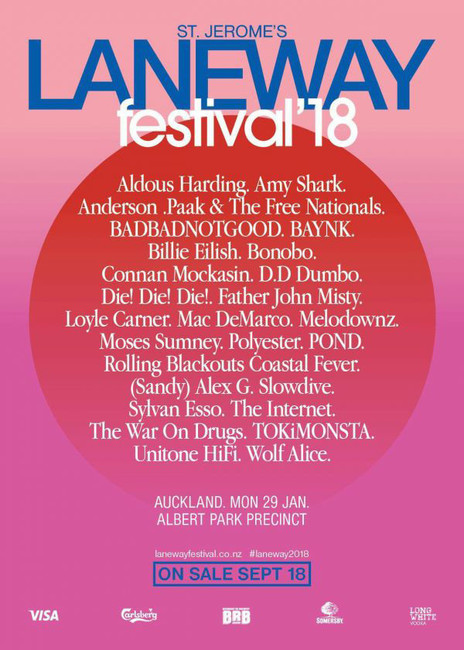 2018 also saw a then relatively unknown Billie Eilish perform, while Father John Misty, Mac DeMarco and BadBadNotGood led a strong international presence of artists.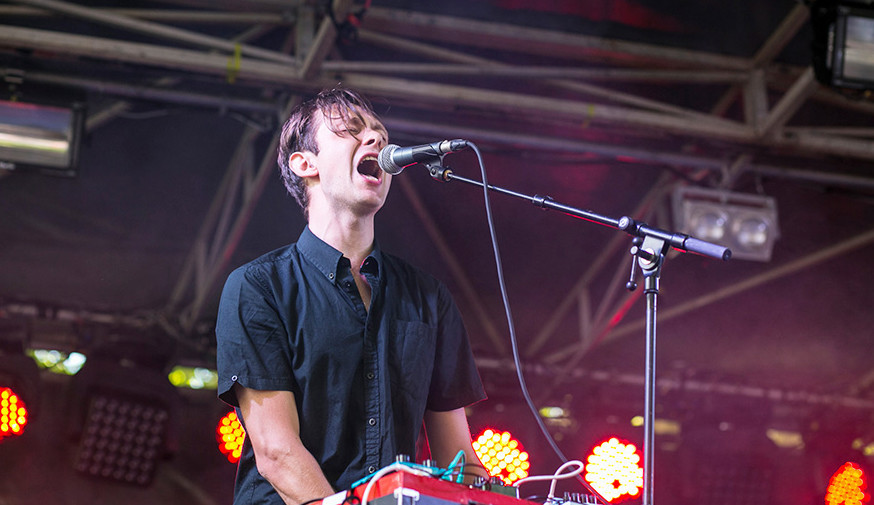 Kneebone says the increase in the number of New Zealand acts featuring was a natural extension of the size of the festival. "We had this huge expansion of the number of acts, and suddenly we went from booking 14 acts to booking 30 acts. And, you know, with this, we got to have a lot more scope around the kind of acts we could book both internationally and locally."
A healthy New Zealand contingent continued in 2019 and 2020 and saw many given the opportunity to play alongside big name international acts such as Florence & The Machine and The 1975.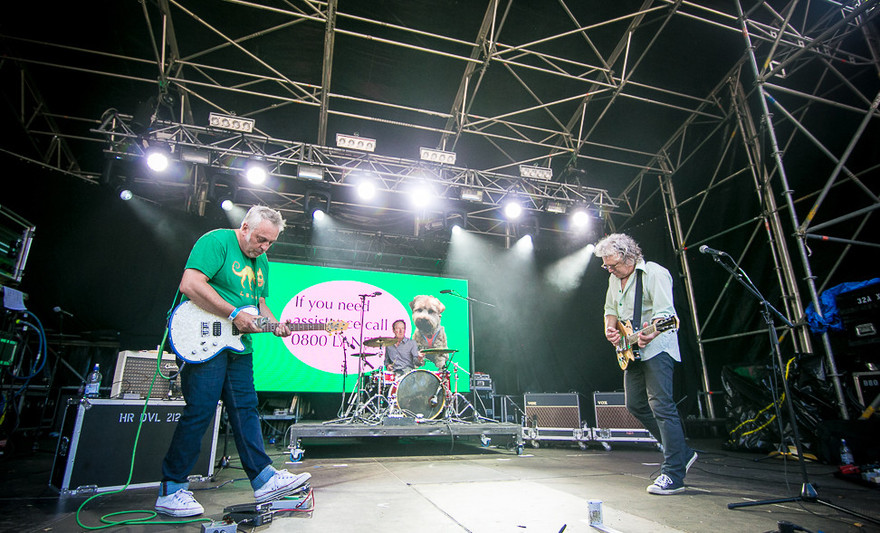 The lineups during these years included a large injection of young and up and coming acts with Benee, Daffodils, Imugi, JessB, Mermaidens, Soaked Oats, The Beths and SWIDT all featuring.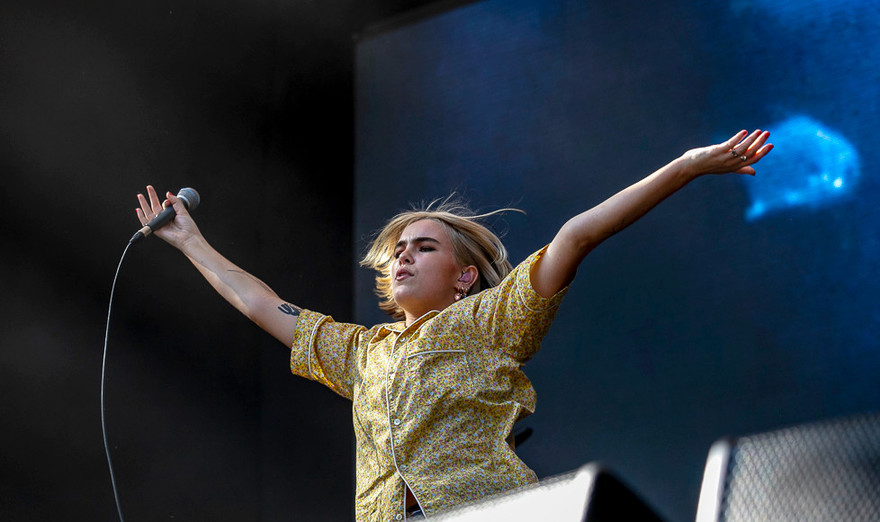 Kneebone says this reflected the changing nature of the alternative music world. "I think the festival has changed because it's become bigger. And I think the alternative music world it lives in has changed as well. At the first Laneway, we sold five and a half thousand tickets by accident; the last Laneway I was involved in, we sold fourteen thousand tickets. So people were coming to Laneway because they loved it."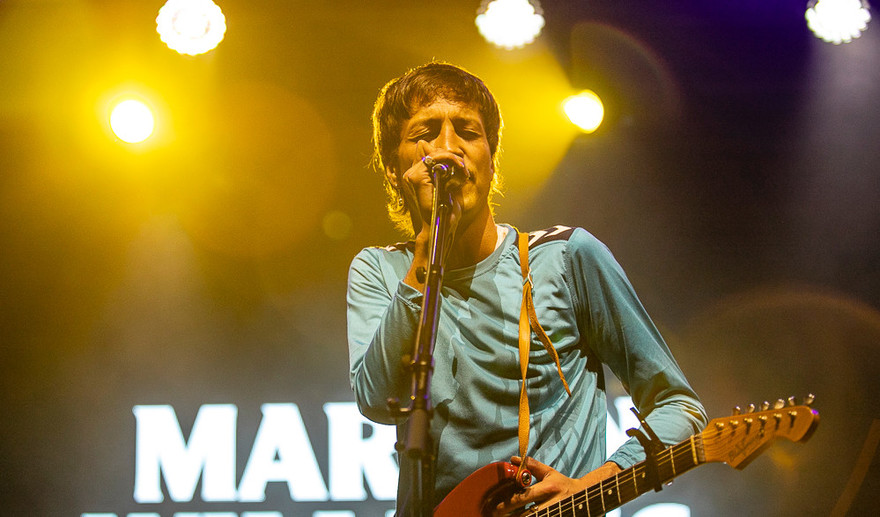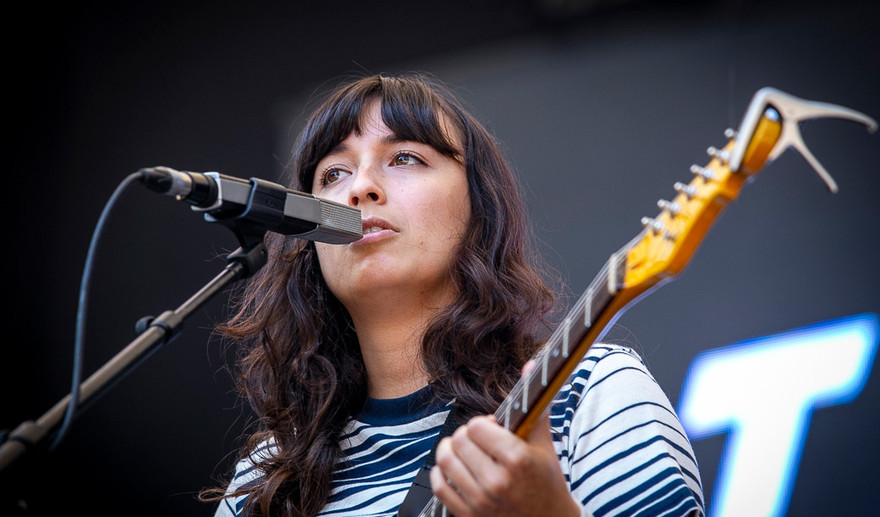 The Future
The Covid pandemic meant Laneway did not take place in 2021 or 2022 due to border closures and the unpredictability of new and emerging covid variants. At the same time, the festival came under new management with concerts and ticketing group TEG taking over.
"It will return, and it will be awesome." – mark Kneebone
Mark Kneebone is no longer involved in helping run Laneway in New Zealand but remains proud of what he and his team managed to achieve. "I think the main takeaway was we always put the music first. And that was okay. We were never chasing the top 40, it wasn't about what your radio spins were; it was are you really good. And that was the criteria, and that will remain the criteria."
As for whether he thinks the festival will return to Auckland again: "Absolutely. 100% it will return, and it will be awesome. Danny Rogers is like a pit bull with a bone. He will put that thing on through sheer force of will in a really positive way. He's got a really good team, they've got an amazing site, and they'll put on a great show."
--
A special thank you to the photographers - Ngamihi Pawa, Stella Gardiner, and Jackson Perry.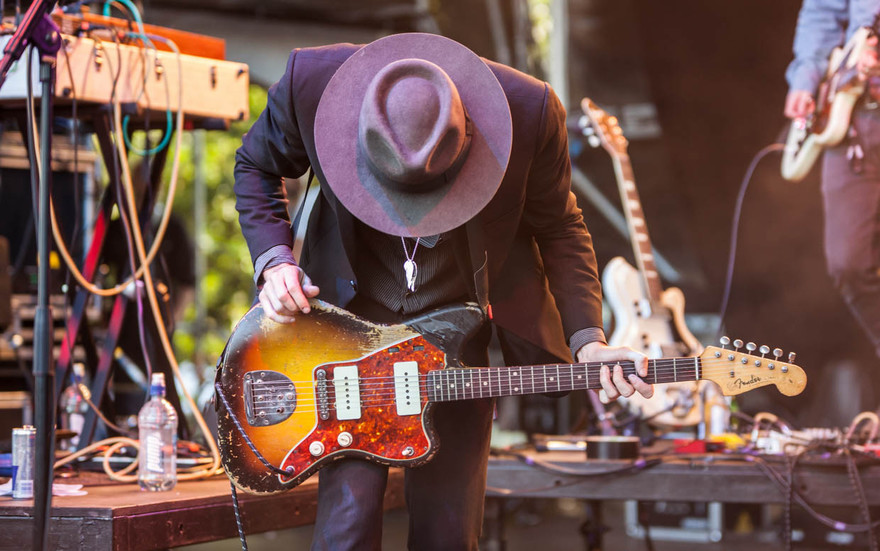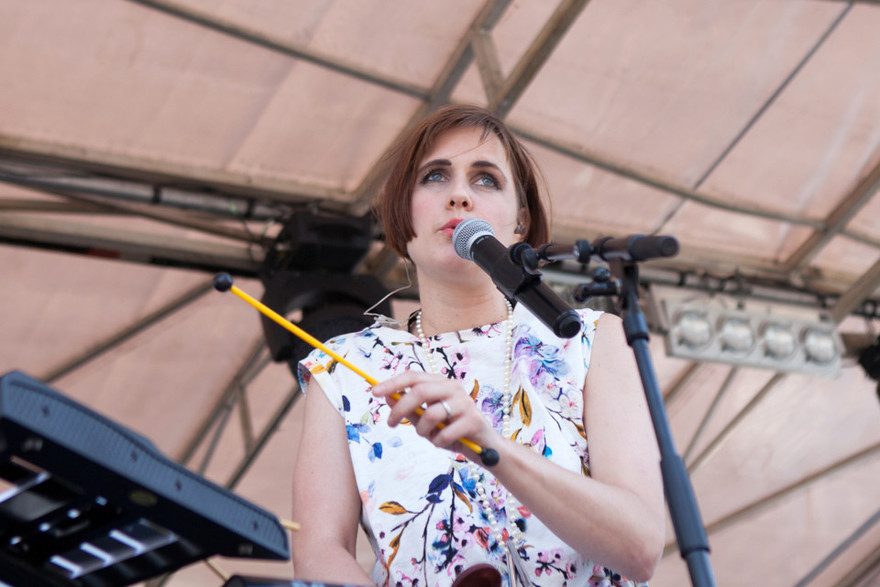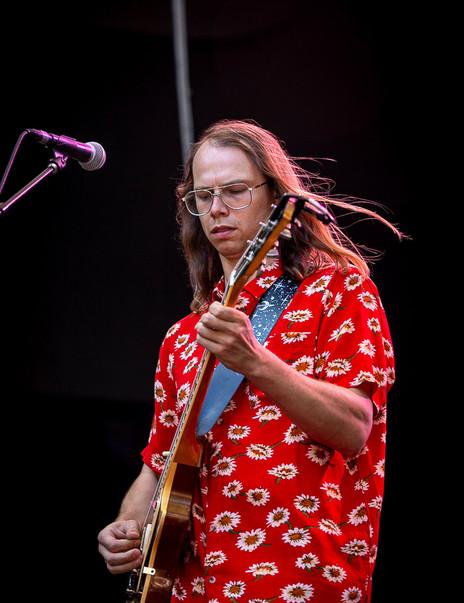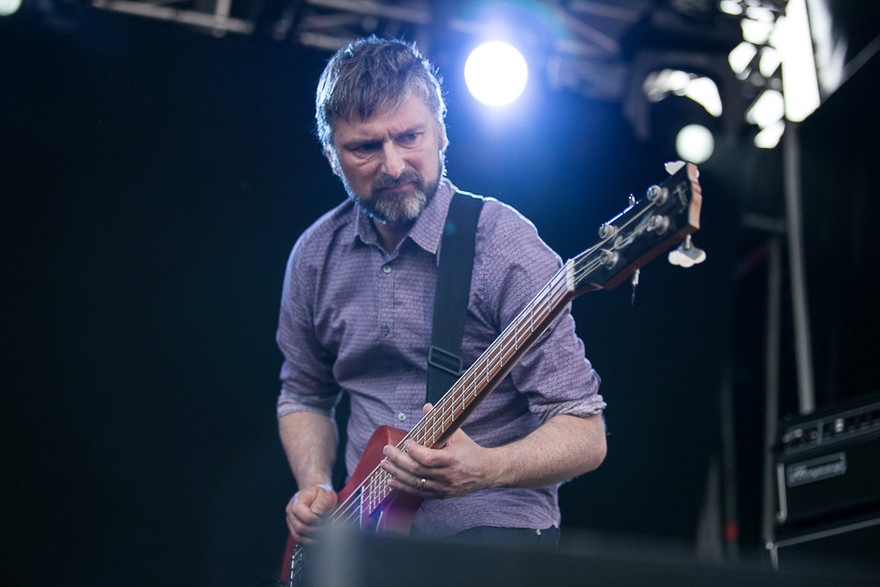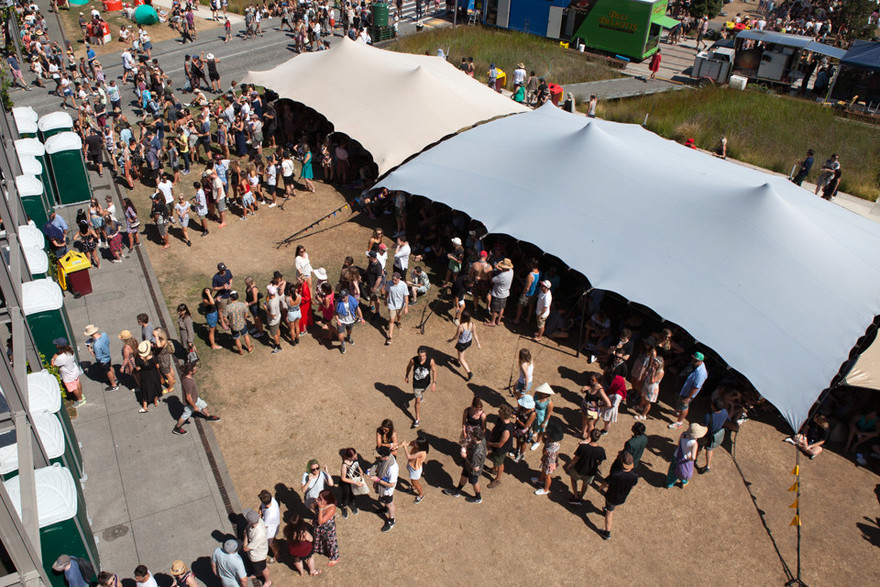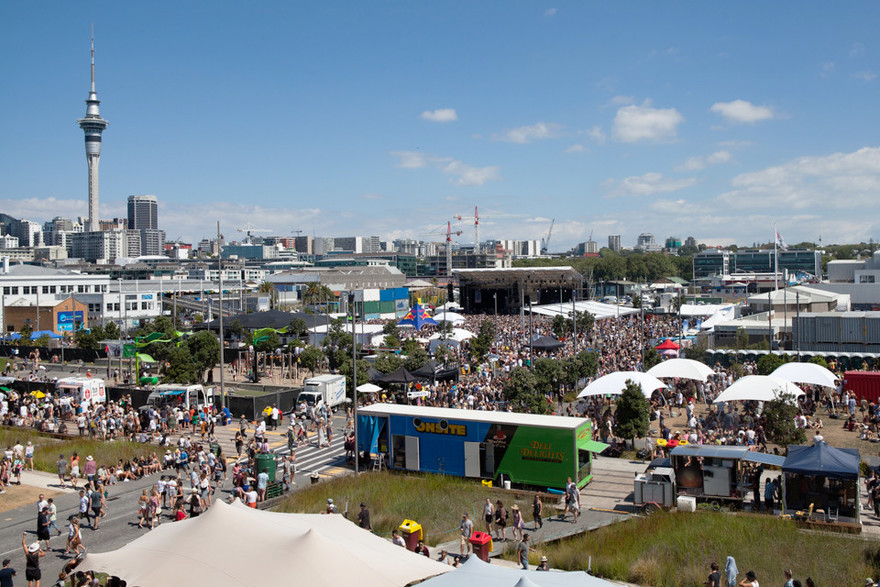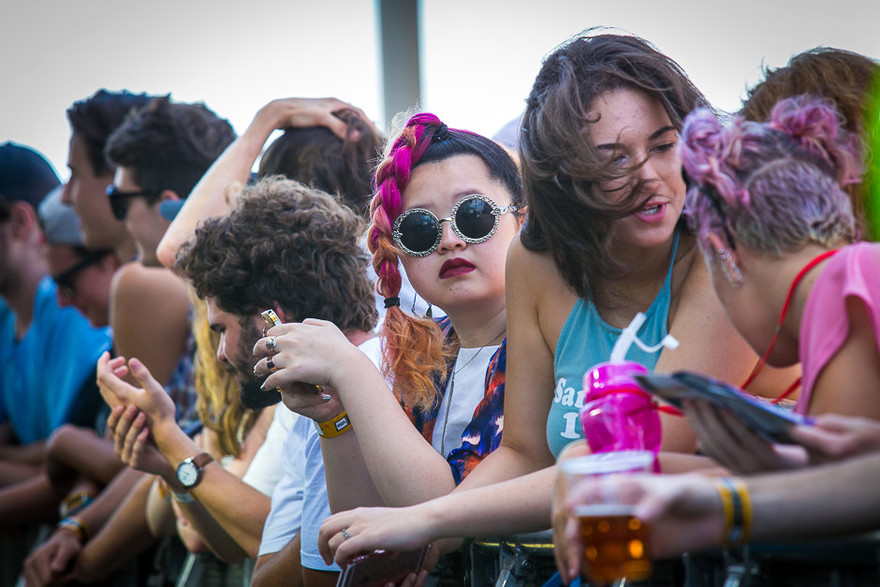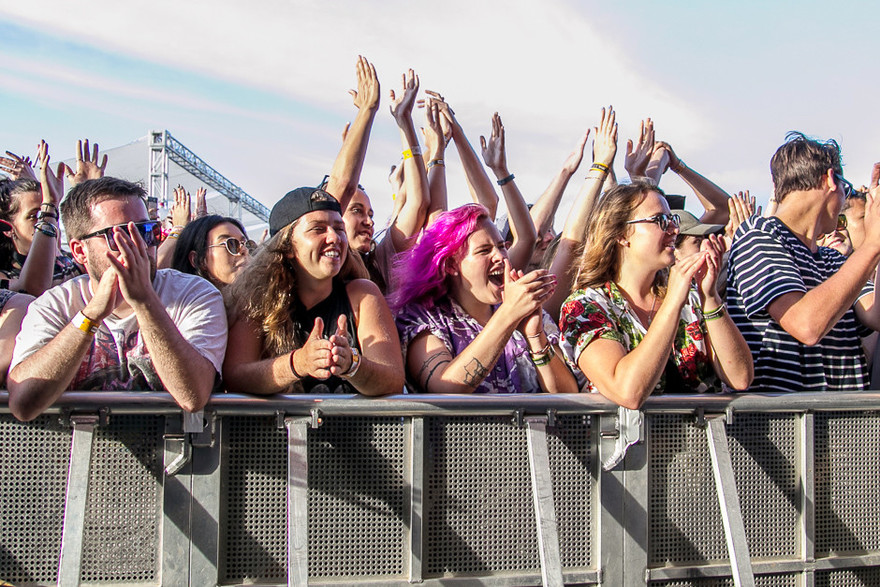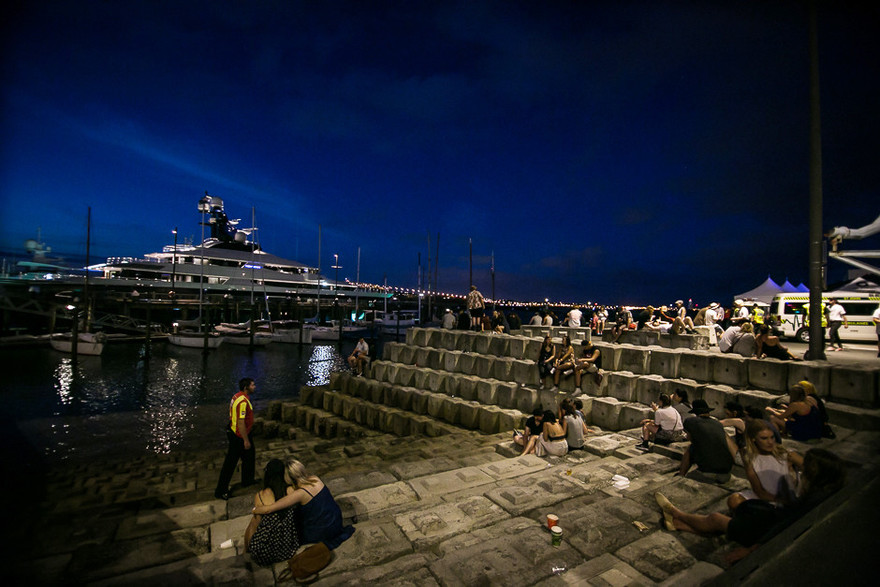 --