The third and final child of Gordon and Julie Morris, Richard Ernest Morris was born in Barnet, North London, 12 August 1960. The family – completed with sister Dorothy and brother Ian – lived in Potters Bar, Hertfordshire until the company industrial engineer Gordon Morris worked for sent him to oversee the establishment of its New Zealand interests in July 1966.
"What I remember most about England, as a kid growing up, was the house was always full of music," Rikki Morris remembered. "It was all The Beatles, The Hollies, Donovan – he was huge. My sister Dorothy was twelve when The Beatles broke. She bought all the 45s. I remember Ian and I used to dress up as Donovan in a little hat and tennis rackets. The Bee Gees, The Stones, Herman's Hermits – the house was just full of that stuff."
The family rented in St Johns, Auckland, while a house was built in Glendowie due to its close proximity to Sacred Heart College, Mrs Morris being of staunch Catholic upbringing. The first Christmas in New Zealand, Ian Morris received an acoustic guitar. Both Morris parents could play piano, but only if there was sheet music in front of them. The family bought a reel-to-reel tape machine and would send taped messages and songs to family in England.
Richard was sent to Cubs and Ian to Scouts and both were involved in the associations' gang shows, where the Morris Brothers would do a duo spot, usually 'Walk With Me' by The Seekers, who were also big in the family home, or sometimes 'Where Is Love?' from Oliver! Richard did the singing, while Ian played the guitar. In 1968, they won a live-to-air 1ZB talent quest with 'Walk With Me'. Their prize was $10 and $6 worth of groceries.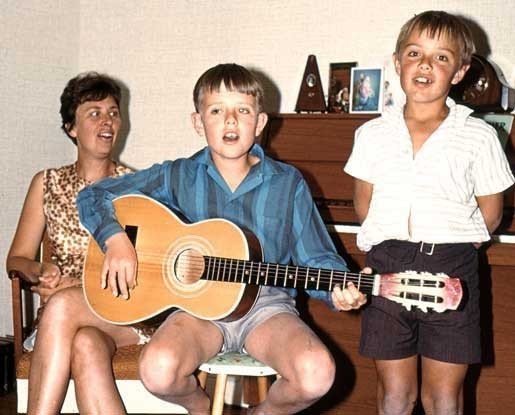 By the time Ian went off to Sacred Heart, he barely acknowledged his little brother's existence. "He was a typical big brother," Rikki Morris admitted. "He bullied the shit out of me. And as he got older, it got worse." When Ian started knocking about with schoolmates Dave Dobbyn and Peter Urlich, they would all ambush the youngest Morris.
At the age of 13 or 14 it became a perilous pastime of Richard's to sneak into Ian's room and play his Gibson SG. When he got caught, he'd cop a hiding. He would study the chord diagrams in his brother's music books and take the newly learned chords to his friends who would sit and play the new shapes endlessly.
The friends were without a drummer, so Richard bought a kit for $80 and drove his family and their neighbours mad before selling it a few months later and purchasing a bass guitar. He would be inspired watching his brother's bands (variously named Madrigal Wheeze and Pulse) cover such acts as The James Gang, 10cc and The Rolling Stones.
In the fifth form he landed the lead role in Sacred Heart College's production of Joseph And The Amazing Technicolor Dreamcoat. "They gave me the part because my voice hadn't broken and I could hit all those high notes," Morris said.
He and his school friends formed Gnome and in 1977 won the school's Walter Kirby Music Competition, which had previously been won by a band comprising Tim Finn and Mike and Geoff Chunn, all who went on to Split Ends. Gnome's prize-winning performance was David Bowie's 'Space Oddity'. Apart from one show at the Meadowbank Church Hall after the win, they were a rehearsal band and even did a handful of their own songs.
Morris sang and played guitar in his next teen band Solar Whynd with Grant Hobbs on guitar and Greg Ferguson on bass. Their drummer was Thomas Wilson until he discovered punk rock and changed his name to Tommy Vomit and the others severed ties with him. Morris did surreptitiously check out the scene at Zwines, however, thinking that his pierced ear would cancel out his Hawaiian shirt, jeans and Treks footwear.
Due to his predilection with the band and girls, Morris failed sixth form miserably and determined to repeat the year, mainly for the sports. He knuckled down and studied hard, being accredited University Entrance (UE) as well as winning the fielding cup in first XI cricket and top scorer in first XI soccer.
The hard work paid off when early in 1979 Morris was offered the first job he applied for, as office junior at Travel Globe in Auckland. Three weeks later, halfway through a gig at the Island of Real, his brother's new band manager Charley Gray tapped Morris on the shoulder and told him the band wanted to see him after the show.
"Am I in trouble?" was his initial reaction, but Th' Dudes – the band that revolved around Ian Morris, Peter Urlich and Dave Dobbyn, the three men he had idolised since they used to beat him up as a pubescent – revealed their intention to turn professional and offered Morris the role of roadie.
"All my dreams had come true," Morris remembered. "I was 18 and fresh out of school." But there was still Travel Globe to think about. His father told him to follow his heart and so he gave his boss two weeks' notice. The boss was irate and sent him away post haste with $104, two weeks' pay.
The following week he was in the back of the van with bass player Lez White and drummer Bruce Hambling and all the gear heading north to The Onerahi with Th' Dudes. Once the gear had been unloaded the band headed to the public bar and left a perplexed Morris to set it all up.
"I remember kind of looking at it going, 'I have no idea what to do.' I worked it out but I just didn't understand what monitors were," he said. "They came back in and went, 'Well, that's good, but what about the monitors?' I said, 'I don't even know what monitors are!'
"But Dave was always really good, he was really helpful with me in those early days. He always used to call me his attorney. I was his attorney for those first couple of months. We kind of looked out for each other. He basically showed me what monitors did."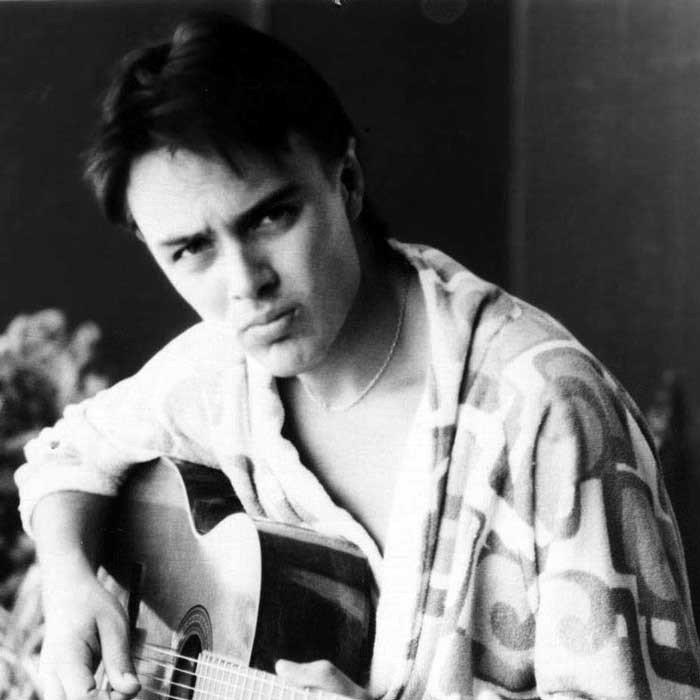 "I was so immersed in that Dudes thing. I would have died for that band. I was always their biggest fan, and I still am."
Th' Dudes toured with Ian Morris mixing the sound from the stage for the next two months until 'Be Mine Tonight' was released, gained extensive radio play and the band exploded. The road crew expanded to four, including ex-1ZM engineer Paul Streekstra to mix the sound, and the next year was a blur of constant touring up and down the country.
After touring Australia as support act to British punk band The Members at the end of 1979, the operation was downscaled. Streekstra had departed, leaving Morris with a hand-drawn diagram of how to set up the PA, and Morris became their sound guy until Th' Dudes broke up in 1980.
"I was so immersed in that Dudes thing. I would have died for that band. I was always their biggest fan, and I still am. And I gave a lot in that 18-month period. I was fit and healthy, but, you know, we were working so hard. We'd be doing high schools in the daytime and then setting up and doing night-time gigs as well. With the stupid hours and the amount of travelling that we did came the inevitable reliance on substances to keep us going."
Morris retreated to his mother's in Hunua for the next two months and started freelancing for Oceania Sound, mixing bands such as Street Talk and Toy Love at Kick Nightclub on the North Shore. On the recommendation of Ian Morris, Crocodiles manager Mike Chunn called Morris to come on the road as that band's sound man. After another dozen calls, Morris relented and agreed to mix them for one weekend.
"The first night I ever worked with The Crocodiles, doing sound for them, half of them got arrested. It was fantastic," Morris laughed. Former band members Fane Flaws and Bruno Lawrence had called in to the Windsor Castle to catch the show and were still in the band room when the police came calling to clear the venue. A few choice words were exchanged and Flaws, Lawrence and pianist Peter Dasent were thrown into the paddy wagon. "And I just thought, 'This is cool. Right, I'm gonna work with this band.'"
Almost instantly, Morris fell head over heels for The Crocodiles singer Jenny Morris and they started a relationship. A couple of months later the band splintered – drummer Ian Gilroy joined The Swingers and Dasent and bass guitarist Tina Matthews quit – and Jenny Morris and guitarist Tony Backhouse held auditions for replacements.
They brought in former Rodents bass player Jonathan Zwartz and drummer Barton Price from Palmerston North, but Backhouse preferred a second guitarist for a rockier sound. When none was forthcoming, Backhouse said to Rick Morris, "You know all the songs, why don't you just fucking play them?"
So all of a sudden Rick E. Morris (as Flaws had credited him for "croissant maintenance" on the Looking At Ourselves LP) went from mixing the band to The Crocodiles' second guitarist. During his second weekend with the band he was on stage at Sweetwaters. He sang their next single – 'Hello Girl' by Flaws, Dasent and Backhouse – which was produced by Ian Morris and released on Chunn's XSF label.
"Around that time I started to kind of write some stuff," Morris remembered. "Jenny and I started writing a few things. You can't help write songs when you're around people like Tony. And Arthur Baysting was still very much in the fold there."
When Chunn decided he'd had enough of managing bands, he sent The Crocodiles to Sydney. They found their feet pretty quickly and caught the attention of the Harbour Agency who had them working six nights a week supporting the likes of The Sports, Moving Pictures and the John Farnham-fronted Little River Band.
"But we starved in that time. We were getting 200 bucks a gig. Basically what happened was we used to get $5 each a gig and the band paid our rent. The rest of it went to our sound guy and our lighting guy, who got 20 bucks each a gig, and the travel, and the agency would be taking 20%."
Mushroom Records became interested but when label head Michael Gudinski started talking about a five-year plan starting with touring Australia before getting in the studio, Rick and Jenny pulled the plug on The Crocodiles.
The couple became flatmates of INXS singer Michael Hutchence and his girlfriend Michele Bennett, and Moving Pictures manager Rick Sutton took Jenny Morris under his wing, shopping her around the record companies for a solo deal.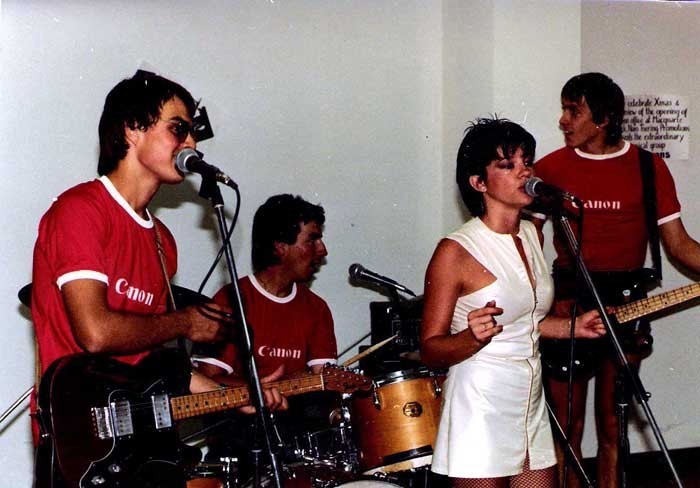 Rick Morris took a part-time job as a cleaner and did some sound work as well as buying a 4-track machine to demo his own material. He reunited with Dave Dobbyn when the original DD Smash came to Australia in mid-1982. Their manager Roger King enlisted Morris as roadie for a three-week tour at $20 a gig.
He arrived back in New Zealand a broken man at the start of the following year after breaking up with Jenny Morris. She was focused and determined to make it in the Australian industry and the split was inevitable. He formed originals band Cor Blimey! with Shelley Pratt (vocals) and Debbie Chin (bass), both from The Gurlz, along with ex-Flight X-7 guitarist Paul Lightfoot and drummer Steve Melville. They worked frequently with Graham Brazier's Legionnaires, as well as DD Smash, Hip Singles and The Narcs.
More and more Morris was approached to do sound for various bands – including a spell with Daggy & The Dickheads – and he left Cor Blimey! for good when Brazier asked him to go on the road mixing The Legionnaires. "That was massive. It must have been about eight or nine months, and that's constant touring. And Brazier's Legionnaires were big at that time," Morris said.
In 1984 he booked a one-way ticket to London. "I thought I was going home, but within about 24 hours I realised that, no, this wasn't home – it was a big, ugly city called London." He travelled through Europe and returned to the dole in London.
Former Ticket and Pink Flamingos bass guitarist Paul Woolright had been playing in a duo with ex-Auckland blues man Willie Dayson at a bar in Soho, but when it was decided to go away from blues music Morris was asked to front a bunch of expats in The Lahore Safari – ex-DD Smash guitarist Gary Langsford, ex-Cruise Lane and Tommy Ferguson drummer Bruno Berens and a Māori saxophonist called Tony. Morris was issued the nickname Ricky-Ticky Lahore and later Dick Lahore.
Although the band dealt in soul and Rolling Stones covers, Morris was forever writing and demoing songs. But London was a bleak existence and a dark, unhealthy time and Morris jumped at the first chance to hightail it back to Auckland at the end of 1985.
--