In May 1959 Johnny Devlin and The Devils flew to Australia for a nationwide package tour headlined by the Everly Brothers. At tour's end, the original New Zealand Devils virtually disbanded with Devlin basing himself in Sydney. Keyboardist-saxophonist Claude Papesch and drummer Tony Hopkins crisscrossed the Tasman over the coming years, establishing formidable reputations on both sides, their success acting as a catalyst for others.
For the most part, those who made the jump in 1959-60 weren't teenage enthusiasts smitten by rock and roll who'd taken up instruments, but musicians with some training, better able to compete in the more competitive market – guitarists Len Hutchinson and Bob Paris, pianists Judy Bailey and Mike Nock, saxophonist Brian Smith and drummer Barry Wood all crossed the Tasman in 1959-60, all surviving as professional musicians.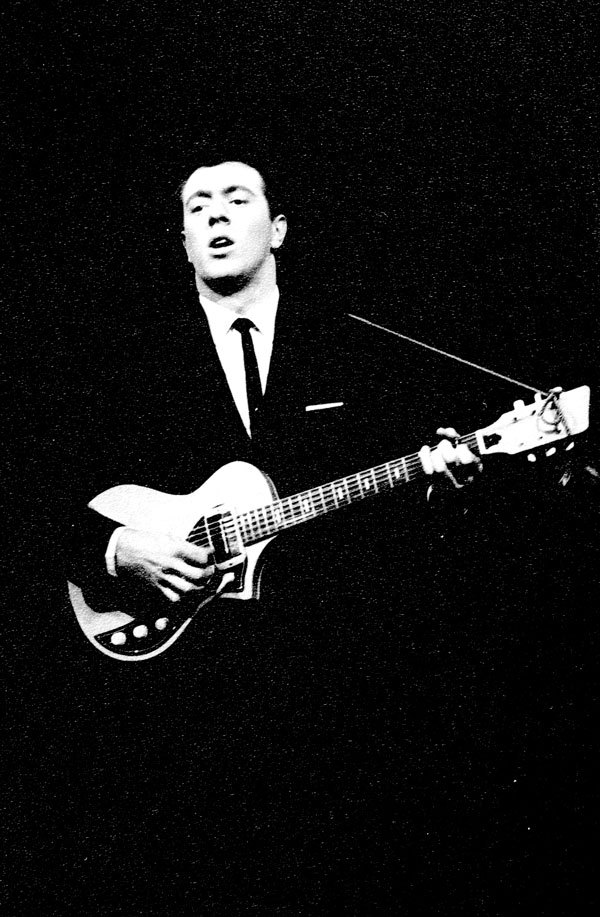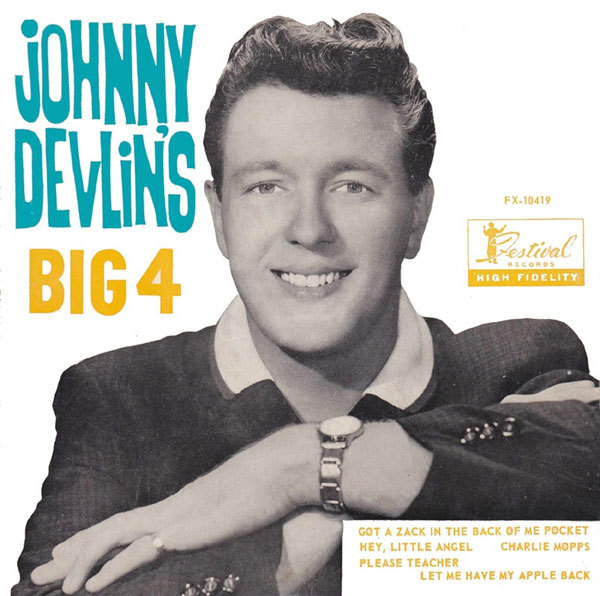 Sydney became a mecca for NZ jazz musicians and many made the trek throughout the decade.
With a more vibrant performance scene, Sydney became a mecca for NZ jazz musicians and many made the trek throughout the decade. Some stayed and starved, others stayed and thrived, some just followed the work, jumping back and forth – Andy Brown, Frank Gibson Jr, Dave MacRae and Murray McNabb all gave it a shot. One who thrived in this healthy jazz environment was singer Ricky May, who remained Sydney-based from 1962 until his death in 1988.
Māori showbands were particularly popular on the cabaret circuit and the Quin Tikis provided a launching pad for Rim D. Paul's subsequent successful solo career over the next two decades.
Spurred on by Devlin's success, there was a trickle of New Zealand rockers in the early 60s – Red Hewitt, Sonny Day & The Sundowners and Terry Dean and The Nitebeats had a crack in Sydney. All appeared on the Bandstand TV show (compered by expatriate New Zealander Brian Henderson) but none enjoyed Devlin's success.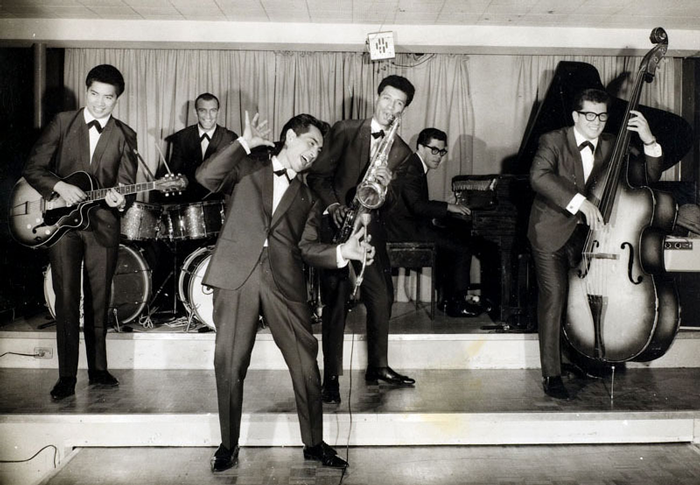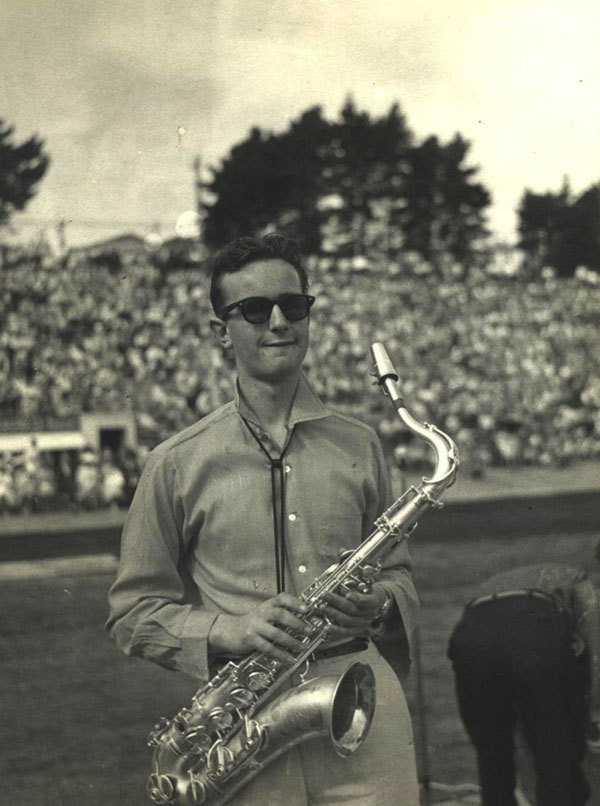 It was easier for solo acts to test the waters, as cracking a new market with a four or five-piece band only multiplied the difficulties. In what was to become a familiar routine, most bands just gave it their best shot, struggling like every other Aussie act on the make but with the expatriate's disadvantage of no family and social support, eventually returning home, chastened but wiser for the experience. For many, the more ambitious, the realisation that New Zealand success would have to suffice was enough to signal the end.
In November 1963 Max Merritt and The Meteors started six months of struggle in Sydney. Arriving around the same time, but faring much better and paving the way for those that followed, were Ray Columbus and The Invaders. In October 1964 'She's A Mod' was a huge hit across Australia and was followed shortly after by Dinah Lee's equally successful 'Don't You Know, Yockomo?'. A string of hits followed with Dinah crowned as Australia's "Queen Of Pop".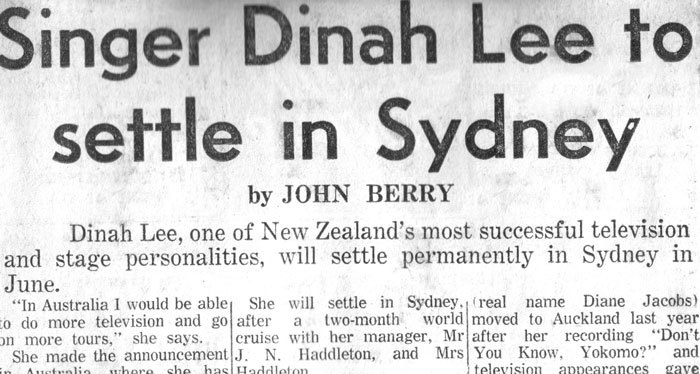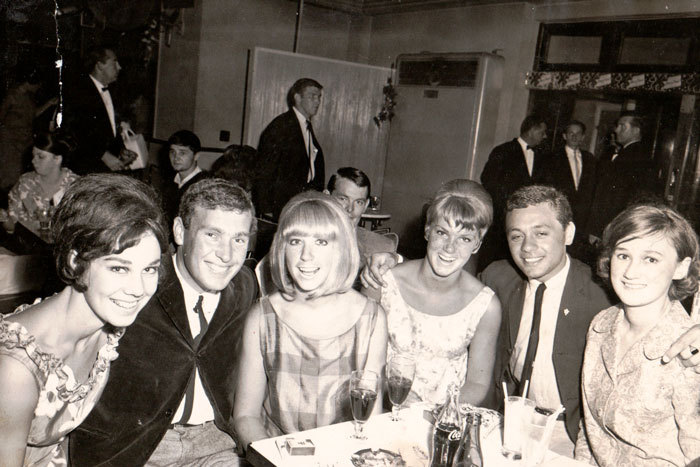 With the Beat Boom in full swing, the trans-Tasman exodus continued throughout the decade – The Action, The Avengers, Lyn Barnett, Bill & Boyd, Chants R&B, Clevedonaires/ Cleves, Maria Dallas, Dalvanius and The Fascinations, Hi-Revving Tongues, The La De Da's, Larry's Rebels, The Librettos, Dave Miller, Jim McNaught, Peter Nelson and The Castaways, John Rowles, The Simple Image … far too many to name. Most, but not all, failed to emulate their New Zealand successes, although many more individual musicians and singers became prominent on the Australian scene.
The Hutt Valley's Neville "Andy" Anderson made the jump in 1964, soon joining The Missing Links, initially behind the drums but soon up front as lead vocalist. The Missing Links were an aggressive proto-punk band who were so outrageous they were banned from Johnny O'Keefe's Sing Sing Sing TV show. In 1966 Anderson and Links guitarist Doug Ford formed the similarly styled Running Jumping Standing Still, also short-lived but leaving an indelible mark. Anderson went on to drum with NZ's The Action in Sydney and formed a series of bands, few lasting more than a few months. He appeared in the original Sydney production of Hair (his introduction to the acting profession) and suffered a brain haemorrhage before returning to Wellington in 1972, as wild as ever, fronting more short-lived bands before concentrating on an acting career.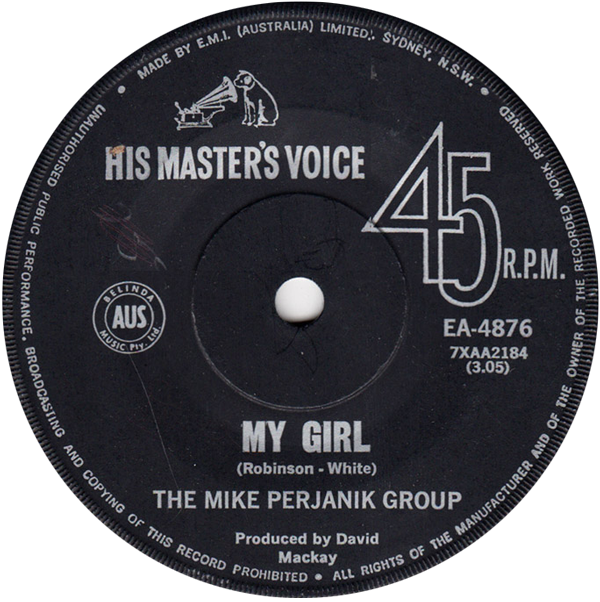 In 1965 Max Merritt returned to Australia with greater success but not before losing bassist Teddy Toi and drummer Johnny Dick to top Australian band Billy Thorpe and The Aztecs, replaced by Billy Kristian and Jimmy Hill from the recently defunct Invaders. Toi and Dick were a formidable rhythm section and in the coming years they played together with the Wild Cherries (featuring Aussie guitar ace Lobby Loyde) and Doug Parkinson's Fanny Adams.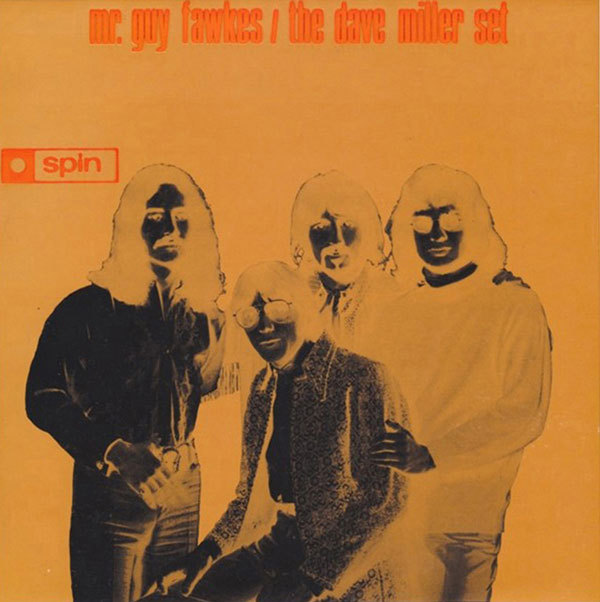 By decade's end, The Meteors were a top attraction with Max Merritt hailed as Australia's King Of Soul.
By decade's end, The Meteors were a top attraction with Max Merritt hailed as Australia's King Of Soul. There were several line-up changes – guitarist Peter Williams left in 1967 to form The Groove, along with Kiwi Rod Stone (ex-Librettos), winning the prestigious Hoadley's Battle Of The Sounds. Drummer Bruno Lawrence had a six-month stint with the Meteors and wild man John "Yuk" Harrison hung in for three years on bass, replaced by yet another ex-Invader, Dave Russell.
In 1968 four expatriate Kiwis formed a remarkable line-up – in New Zealand it would have been hailed as a supergroup. Electric Heap didn't last long, maybe six months around the Sydney traps, but all four musicians were to have a continuing presence: Tim Piper and Dave Russell (guitars), Claude Papesch (Hammond organ) and Bruno Lawrence (drums).

Piper had arrived in Australia in 1967 as a member of Chants R&B; Chants leader Mike Rudd was destined for bigger things and in 1971, as leader and major songwriter of Spectrum, he can lay claim to being the first Kiwi to top the Australian National Charts (as opposed to the earlier state-only charts) with 'I'll Be Gone', produced by New Zealander Howard Gable.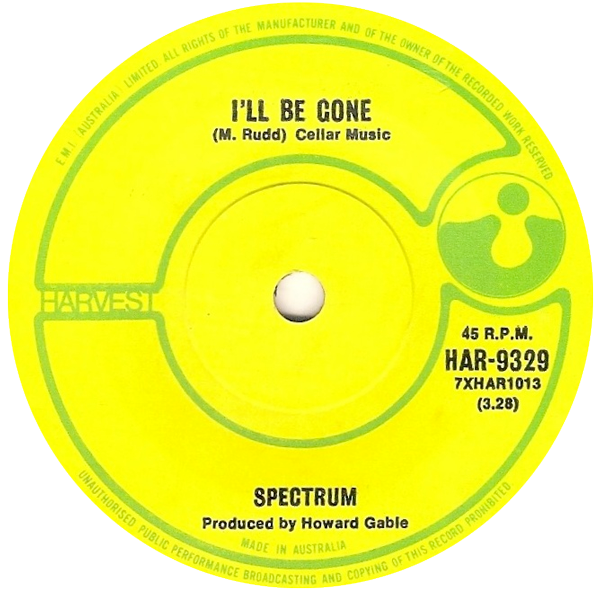 Gable (formerly HMV's in-house producer in Wellington) had married Allison Durbin, who succeeded Dinah Lee as Australia's Queen Of Pop. Chaperoned by her mother, she arrived in Sydney in 1966 as a member of the Mike Perjanik Showband, sharing lead vocals with seasoned performer Tommy Adderley, who soon returned to New Zealand.
Claude Papesch and Tim Piper both spent time in the ever-changing line-up of The Chain, the Melbourne-based blues band. Other New Zealanders to pass through included Mal Logan, Glyn Mason and Charlie Tumahai. Tumahai was a respected gun-for-hire, spending time with, amongst others, Leo De Castro's Friends, Nova Express and Healing Force, whose sole release, 'Golden Miles' (sung by Tumahai), although only a moderate hit, is often cited as a watershed Australian recording.
Also a member of Healing Force was keyboardist Mal Logan (ex-Rebels) who remained a prominent musician (Renee Geyer Band and many others). Logan was also a founder member of underground band Bakery, formed in 1969, which also included two ex-Avengers, Hank Davis and Eddie MacDonald; The Simple Image's Barry Leef was lead vocalist for a spell.
In the late 60s and early 70s it seemed that every name Australian band had a Kiwi in the line-up. Ex-Librettos bassist Brian Peacock spent time with Normie Rowe's Playboys. Another bassist, Garry Clarke, played with Carson, a popular Melbourne blues band (the ubiquitous Mal Logan also spent time with the band).
In truth, although Kiwi musicians appeared to be everywhere, few actual bands formed in New Zealand made a lasting impression – The Invaders, Meteors and The La De Da's being the major exceptions. Wellington band Freshwater barely played around their hometown before they shifted to Melbourne in 1969, establishing themselves in the burgeoning blues scene. Compulsion (nee Joyful Crye) featuring guitarist Reno Tehei, although popular and fondly remembered, were just too wild to last. Tehei went on to briefly play with The La De Da's, who had arrived in Sydney in 1967.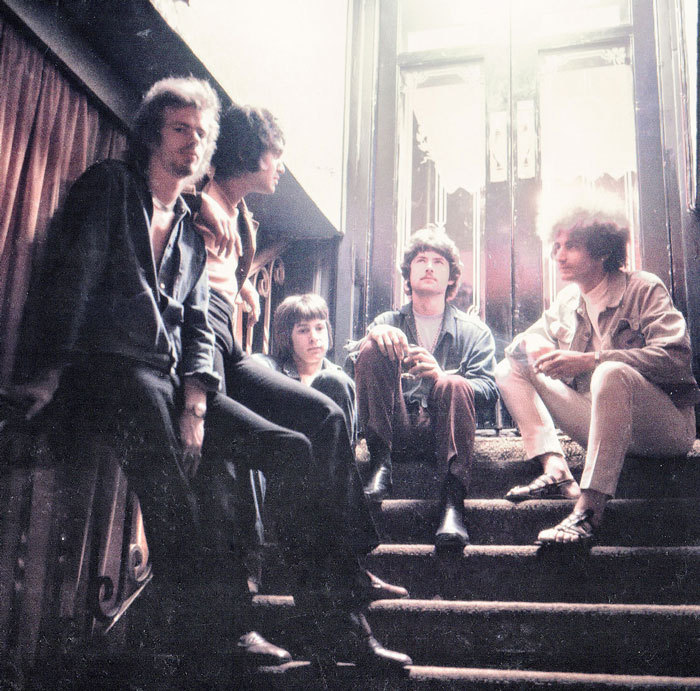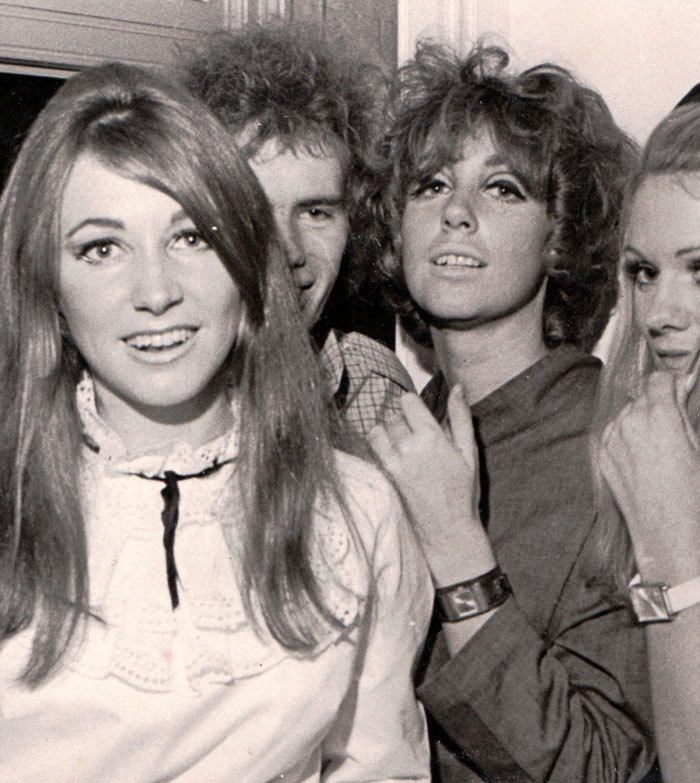 The La De Da's went through a series of line-up changes, their sound changing each time. When keyboardist Bruce Howard departed in 1971, he was snapped up by Billy Thorpe. The biggest change came when lead vocalist Phil Key left in 1972 to form The Band Of Light, which later featured guitarist Eddie Hansen and bassist Billy Williams, both late of Ticket.
Cantabrian Dave Miller (ex-Dave Miller and The Byrds) formed the Dave Miller Set in Sydney in 1967, releasing a handful of singles before scoring a genuine hit in 1968 with 'Mr Guy Fawkes', a slice of psychedelic pop. Doug Rowe was little-known outside hometown Palmerston North when he landed in Sydney in 1968, soon forming The Flying Circus, regarded as Australia's first country rock group; ace New Zealand guitarist Red McKelvie later joined the band.
Melbourne was no longer the poor cousin to Sydney and, if anything, it boasted the more alternative and counterculture acts.
By the end of the 1960s Australia had developed a well-oiled music industry. Each state had its own self-contained heroes, its own vibrant nightlife and its own television pop shows and radio stations but the more ambitious acts gravitated to Melbourne or Sydney. Melbourne was no longer the poor cousin to Sydney and, if anything, it boasted the more alternative and counterculture acts, those wearing jeans, headbands and tie-dyed T-shirts. When Billy Thorpe reinvented himself as a buckskin-clad bluesman in the late 60s, he shifted to Melbourne. The Meteors and The La De Da's also headed south, Max Merritt even opening his own venue, Max's Place, on Toorak Road.
Melbourne had a plethora of venues – Bertie's, The Catcher, Sebastian's, Thumping Tum – and hosted the top television pop music show, Channel 0's Uptight!, filmed live between 8am and 12 noon in Melbourne on Saturday morning with delayed broadcast in the other states. Melbourne was also the home of Go-Set magazine, Australia's "music bible".
Sydney, for its part, had the more, shall we say, sophisticated venues – Here Disco, the Hawaiian Eye, Whiskey-Au-Go-Go, not to mention the upmarket supper clubs. Sydney also had the Stars & Stripes, a large room in Kings Cross, catering to USA soldiers on rest and recreation from Vietnam. Each major centre had its share of G.I.s on R & R but none compared with Sydney.
It wasn't clear-cut but there was a definite difference in the Melbourne and Sydney music scenes – Melbourne was more counterculture and Sydney, in part due to the greater influx of G.I.s, cut a straighter path. Although major venues were spread throughout greater Sydney, Kings Cross remained the city's focal point and its venues, from Surf City in the early 60s to the later Whiskey-Au-Go-Go, were the most sought-after gigs.
There has always something a little sinister about Kings Cross and shadowy figures like Abe Saffron ("the Boss of the Cross"), whose right-hand man was "Big Jim" Anderson, the former manager of the Maori Hi-Five and other showbands. In 1970 Anderson was king-hit by a notorious stand-over man in a Kings Cross nightclub. Unbeknown to his assailant, Anderson was packing a handgun, and the assailant was shot dead. Claiming self-defence, the charges were dropped and Anderson later turned police informer, retiring to the Blue Mountains, reputedly always carrying a firearm.
Jimmy Hill once told me about a Meteors gig in the Cross. When the band called it a night in the early hours a well-heeled punter demanded another set. "No way," said Max, prompting the punter to lay a pistol on the table. The band played another set.
Although rarely impinging on musicians, Kings Cross' underlying violence has remained a constant in the bustling red light district. One afternoon in 1980 I ran into Mick Dawson, late of The Enemy, busking at Kings Cross Railway Station, and hauled him away for a beer. As we approached the Bourbon & Beefsteak Bar, in the heart of the Cross, a figure flew out the door head-first, followed by two bouncers, who viciously kicked the bejesus out of the poor sod sprawled at our very feet, in broad daylight, visible to hundreds of passers-by.
Soul singer Leo De Castro of Te Kuiti was one of Mushroom's first signings.
More recently, in 1992, at a private entertainers' club in Potts Point, a well-known Sydney criminal (whom I shan't name for fear of my kneecaps) followed Bruno Lawrence into the toilets, believing him to be an undercover cop. He pistol-whipped Bruno until his associates convinced him that this was an actor who had played the role of a policeman in a recent tele-movie. Bruno spent the night at St Vincent's Hospital and required substantial dental work. He was advised not to lay charges.
As the 1970s kicked in, a new generation of promoter emerged – Michael Browning, Michael Chugg, Michael Gudinski, Michael Roberts and one or two important figures not named Michael. Melbourne's Consolidated Rock became the sharpest, hippest agency in the country and, if only for a little while, Melbourne became Australia's undisputed entertainment capital – Bombay Rock, the Sunbury festivals, Mushroom Records. Soul singer Leo De Castro of Te Kuiti was one of Mushroom's first signings.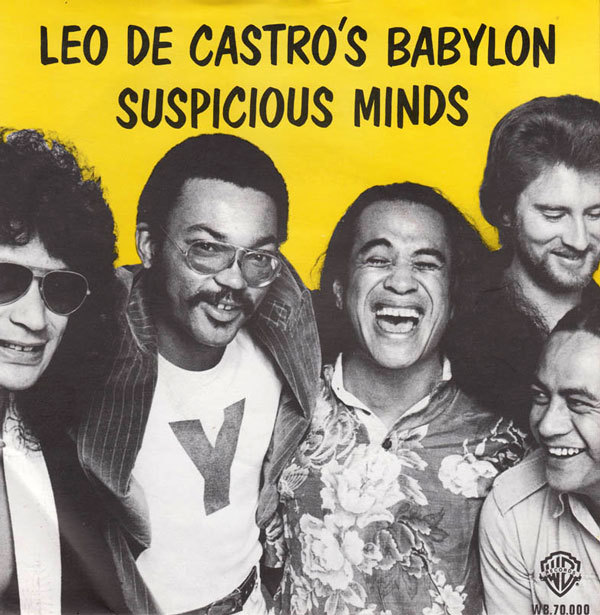 Rod Coe, late of Freshwater, became a record producer of note (notably The La De Da's' biggest Australian hit, 'Gonna See My Baby Tonight' and the debut album I'm Stranded by The Saints, although not the title track), as did Mike Perjanik, who went on to become the Chairman of APRA. During his downtime from BLERTA, Bruno Lawrence picked up session work, appearing on recordings by Renee Geyer, Doug Parkinson and others, including secondary percussion on Rock'n'Roll Sandwich, the final album from The La De Da's.
The New Zealand invasion continued in the 1970s – BLERTA, Highway, The Human Instinct and Ticket all made the trek. Hamilton's Garth Porter was a founder-member of Sherbert (and co-writer of their 1976 hit 'Howzat!') and Sydney's SCRA aka Southern Contemporary Rock Assembly, formed in 1971, was an acclaimed 11-piece featuring a brass section and three lead singers, all New Zealanders – Sheryl Blake, Mickey Leyton and Ian Saxon.
In March 1975 Split Enz crossed the Tasman, followed two months later by Dragon. But that is another story …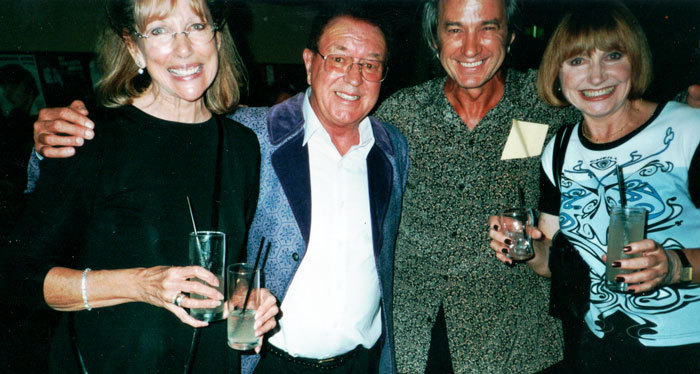 –
Bobi Petch's memories of New Zealanders in Australia in the 1960s