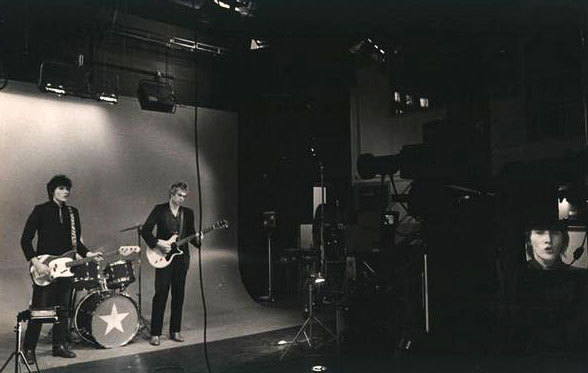 NZ punk in Australia
The near failure of New Zealand's punk and post-punk groups to make a major impact in Australia is one of the most puzzling pieces of this tale. In Melbourne, Auckland's leading punks The Scavengers had morphed into The Marching Girls and were haunting the Victorian capital's punk scene in St Kilda.
After a slow start in early 1979, the Kiwi punks stepped it up a notch later in the year, performing at The Champion Hotel on the corner of Gertrude and Brunswick Street in Fitzroy in October. It was the beginning of a regular slot there that lasted until March 1980, with time out for a NZ tour in December 1979 and January 1980. Melbourne venues the Bottom Line, the inner city Exford Hotel and Hearts Polaris Inn in Carlton, were among the venues to host The Marching Girls in the new year.
The May 1980 release of their only single, 'First In Line', backed with a new version of 'True Love' on Melbourne indie Au Go Go Records, upped the group's profile. That month they played an extended run of shows that carried on well into June and took in the Bottom Line, Exford Hotel, Royal Oak Hotel in Bridger Rd in Richmond, the Market Hotel in South Yarra and RMIT's Storey Hall.
There were at least two Marching Girls dates at St Kilda's infamous Seaview Hotel on Fitzroy Rd in May and June 1980. Well established as "punk central" since it opened in August 1978, The Marching Girls were no strangers there.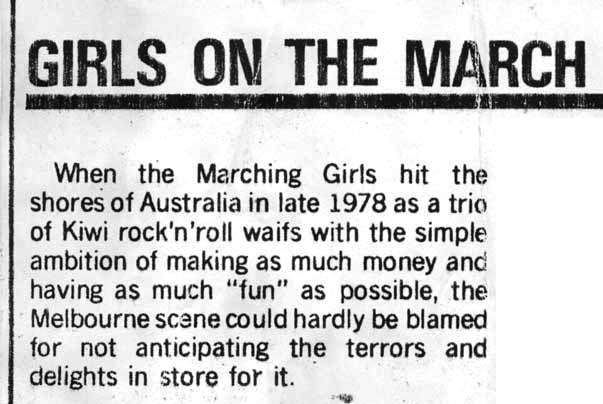 Promoter Dolores San Miguel's revealing 2011 memoir, The Ballroom: The Melbourne Punk and Post Punk Scene, features a cartoon by Fred Negro in its inner cover of two characters seeking after-show entertainment outside the Crystal Ballroom. "I hear there's a party on at Ackland St." "Yeah, I heard that too. I hear its Des Hefner's old flat," they say. Hefner was The Marching Girls drummer. You can also see him holding court in the short film Punkline, filmed by Sue Davis and Tony Stevens at the Crystal Ballroom.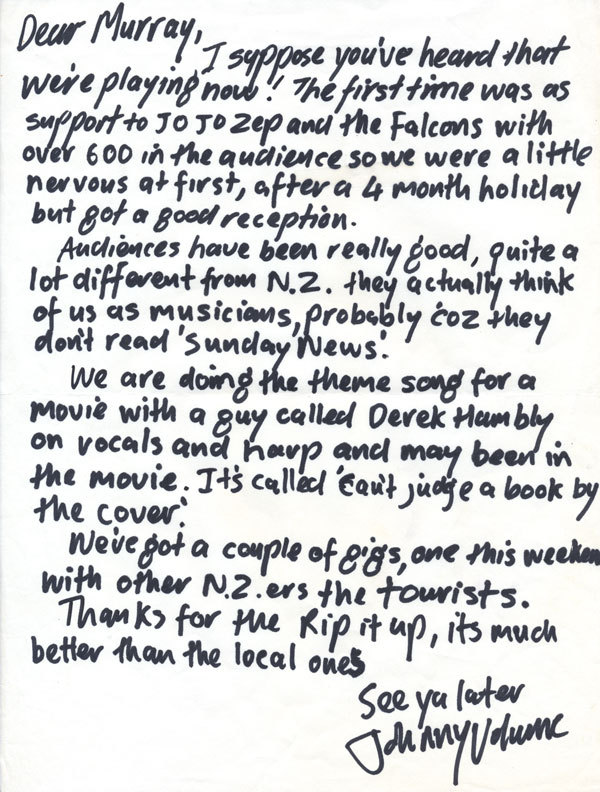 The Marching Girls broke up and reformed a number of times in the following years, but without Ronnie Recent (Brendan Perry).
Dolores San Miguel: "In 1978, St Kilda was tough, rough and seedy, but it had an edge – a promise of excitement. Music venues such as Bananas on the upper Esplanade (formerly the Whiskey a Go Go) catered to a mainstream crowd. The venue when it opened was barn-like and lacked atmosphere, so St Kilda was ripe and ready for a new venue – especially something avant-garde and alternative.
"The Seaview Hotel, although decrepit, exuded grandeur. The stately white building in Fitzroy Street soon became a magnet for a generation of musicians and artists – behind its walls brewed a humming beehive of creativity." It was San Miguel who booked The Marching Girls into the similarly adventurous Exford Hotel in inner city Russell St in Chinatown.
The Marching Girls broke up and reformed a number of times in the following years, but without Ronnie Recent (Brendan Perry). With Lisa Gerrard, Perry formed Dead Can Dance, joined by Paul Erickson on bass and Simon Munroe (Des Hefner) on drums. By October 1981, Dead Can Dance were a performing unit. They played at Carlton Community Hall on the 24th. Outings at the Tiger Lounge in the Royal Oak Hotel in Richmond on November 7, the Seaview on December 4 and Jump Club in Smith St in Collingwood on December 5 followed.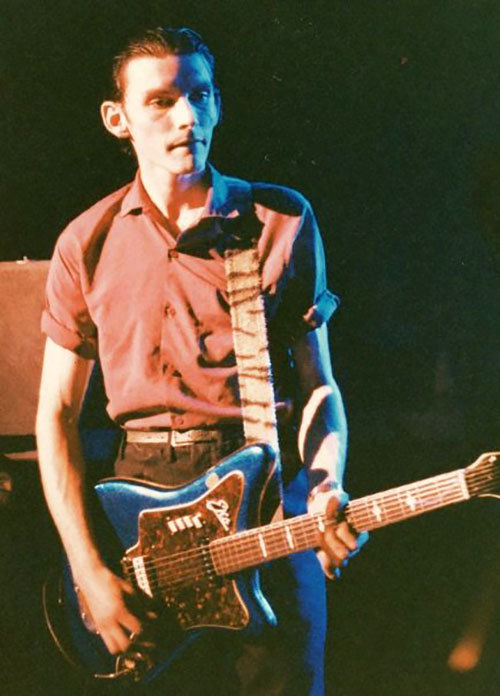 The Jump Club and Seaview Hotel became regular venues for Dead Can Dance, as was San Miguel's new spot, the Mt Erica Hotel in Prahran, up until the group left for England in mid-1982. Simon Munroe and Paul Erickson soon returned, leaving Gerrard and Perry to forge a powerful body of work as a duo, then separately.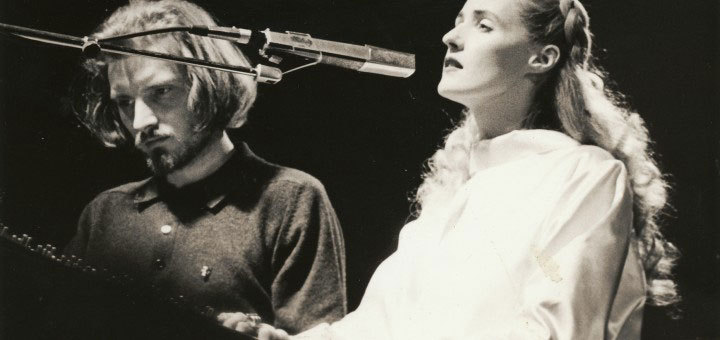 New Zealand punk musicians also made their way to Australia individually or in small groups. The Allniters, a Sydney ska band who formed in 1980 to play the Sussex Hotel, had Dave Betts (AKA Dave Bebb) late of Auckland's The Primmers on drums and The Normals' Graham Hood on bass. The Allniters recorded Hood's 'She Made A Monkey Out of Me' as their first single in August 1981. The title was a key line from The Normals' 'Bananas', originally recorded by Hood's Wellington punk group in 1980. (Hood went on to co-found "cow-punk" pub rock band The Johnnys in 1982 and was joined shortly thereafter by another expat New Zealander, Spencer P. Jones.)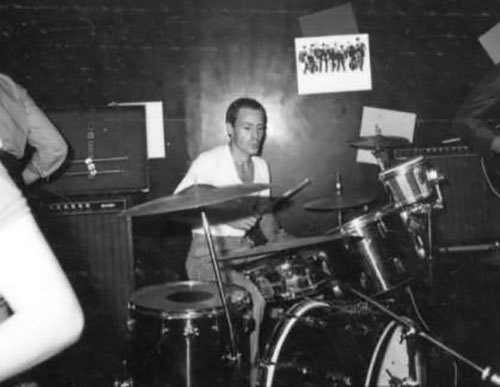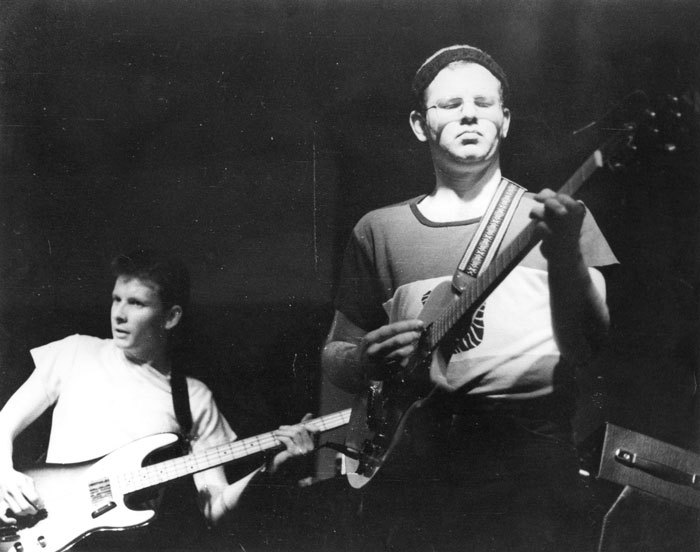 City Slitz's Mike Molloy was the guitarist in Sydney's Seems Twice, who released a 12-song single on Doublethink Records in March 1980 that was crammed with vignettes of adventurous guitar sound.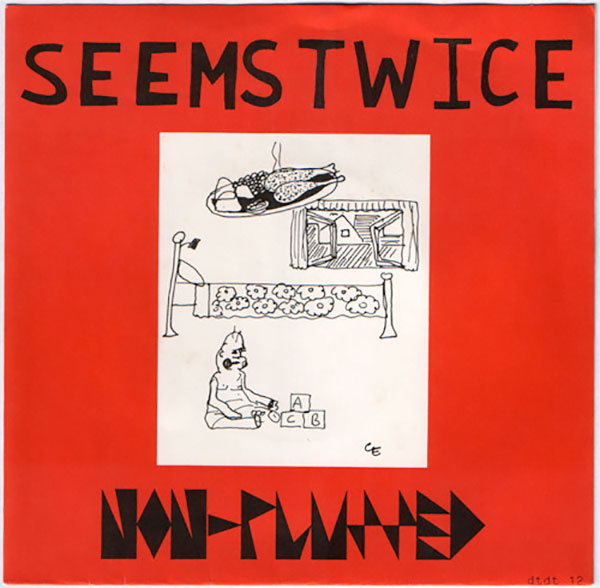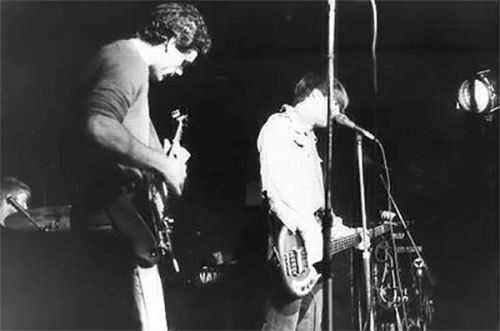 The Features' Jed Town spent time in Sydney as well. "I met Mike Brookfield there and he'd just finished art school and had all these screens of mutated babies, so we decided to do an exhibition up in Paddington High Street. We played half a dozen tracks at the opening from the first Fetus Productions album. James Pinker had left [Dead Can Dance] by that time and he played drums."
Before he left Auckland, Town recorded songs at Harlequin Studios with Simon Alexander, including the first recording of 'What's Going On'. He played them to Phil Punch who ran Groovex, a Sydney studio in Surrey Hills. Punch liked what he heard and spent 1981 and 1982 recording an album and EP's worth of Fetus Productions songs. Live shows however, were rare.

Sydney was the right place for Town to be right then. There was a sizeable pool of groups and musicians working with industrial sound: SPK. Flaming Hands. Severed Heads. Olly Ohlson. Town and Geoff Murphy, who went on to play with Throbbing Gristle, got on well with them all.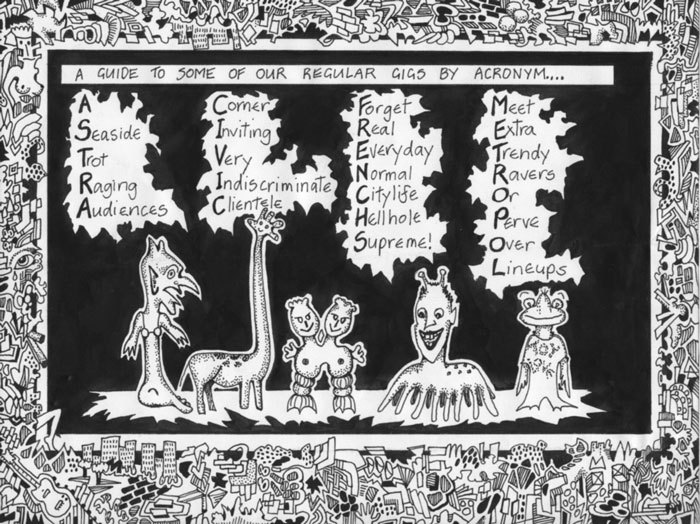 Toy Love, one of New Zealand's brightest hopes, arrived in Sydney in early March 1980 and survived barely six months. The South Island punks fell flat, despite good press coverage, a strong EP coupling their two New Zealand hits and a Countdown performance of 'Squeeze' on June 29, 1980. Their sole trip south to Melbourne in July 1980 for shows at Macey's in South Yarra and the Crystal Ballroom in St Kilda saw them arrive in the city just days after The Swingers, whose Australian experience was in marked contrast.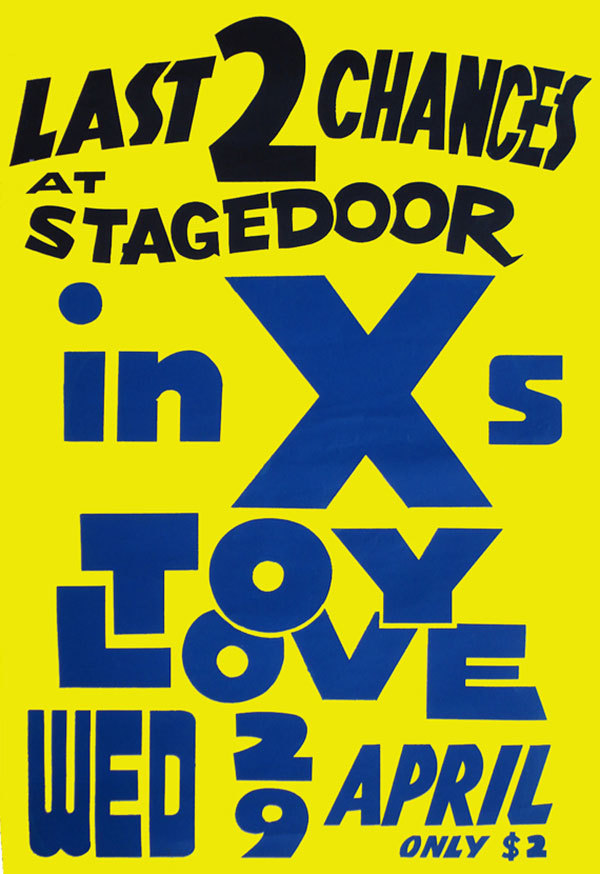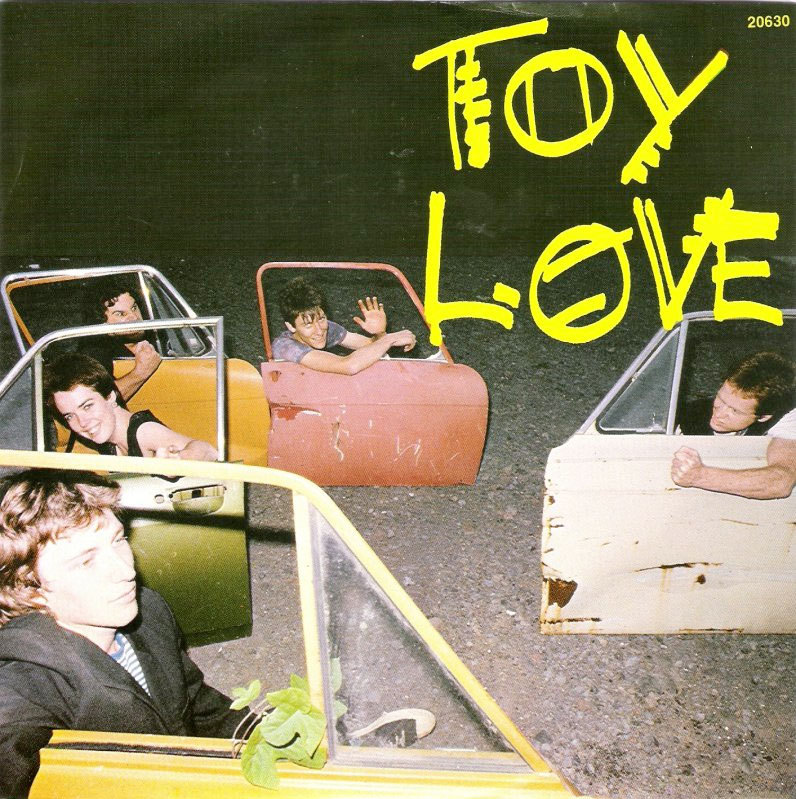 Counting The Beat
The Swingers were the most successful Australian extension of New Zealand's vibrant post-punk scene. The punk pedigree of Buster Stiggs (Mark Hough) and Bones Hillman (Wayne Stevens) in Suburban Reptiles was little known in Australia. To Australians, The Swingers were Phil Judd's new group. They knew Judd through his strong contribution to early Split Enz, who from 1980 through 1982, were one of the most popular groups in Australia and New Zealand, with an international reputation to boot. The Swingers' Australian experience is best seen in the light of that connection.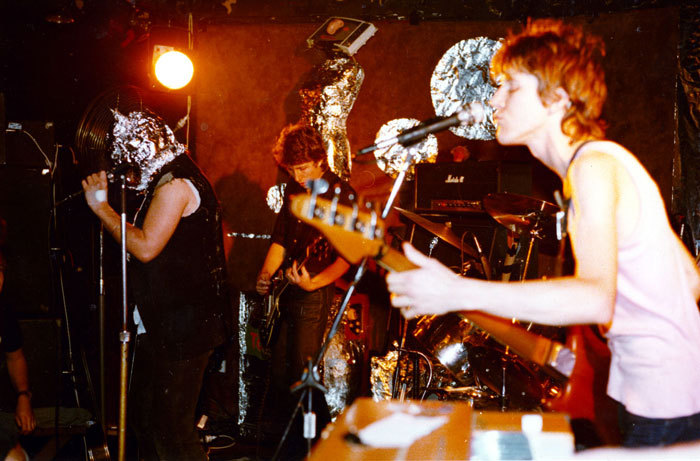 After touring New Zealand extensively in 1979 and early 1980 and contributing two strong songs to punk landmark LP AK79 ('Baby' and 'Certain Sound'), The Swingers headed to Sydney in March 1980.
The Swingers had already begun the trans-Tasman two-step, touring and releasing records in both countries.
The song-rich trio left behind a brilliant single in 'One Good Reason', which charted at No.19 in New Zealand in May 1980. 'One Good Reason' wasn't released as a standalone record in Australia. The trio opted instead to record new songs with Split Enz producer David Tickle. When their lasting claim to fame, 'Counting The Beat', broke large in Australia in March 1981, 'One Good Reason' was on the flipside. How many Australian fans flipped the single and found that little gem?
By then, The Swingers had already begun the trans-Tasman two-step, touring and releasing records in both countries. Following early dates in Australia, they joined Mi-Sex for the Space Race Invasion tour of New Zealand between mid-June to July 1980. Hopping the Tasman again, The Swingers set off with The Sports on The Big Kiss Off tour of Australian pubs through July and August 1980.
Showcase tours out of the way, The Swingers set about building an Australian audience from the ground up.
In Melbourne, between August 1980 and February 1981, you could catch The Swingers at many of the southern city's venues: In August they were at the Windsor Hotel in Albert Park and the Hearts in Carlton; September brought a run at Bombay Rock, San Remo Ballroom in North Carlton and an afternoon show at Macey's, followed by an evening performance at Prospect Hill Hotel. The trio saw the month out with consecutive nights at Bombay Rock and Prince of Wales Hotel in St Kilda. In October, they were back at Bombay Rock chasing that show with outings at new spots at Pier Hotel, Pakenham Hotel and Waurn Ponds Hotel. November added John Barleycorn Hotel to Prince of Wales and Bombay Rock dates.
The Swingers saw the year out at Bombay Rock after shows at Bananas in St Kilda, London Tavern and Eureka Hotel. In the new year, they added Melbourne venues Village Green Hotel and Lorne Pacific Hotel to a regular slot at Bananas. And that was just one Australian city.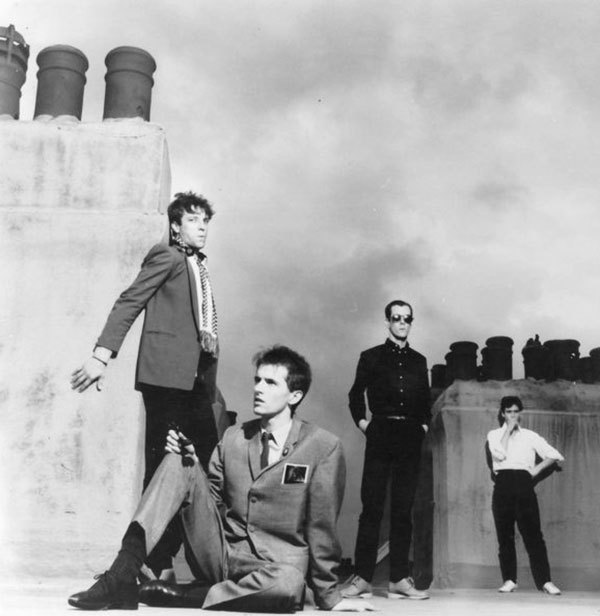 Right on the brink of releasing "Counting The Beat in early 1981, Buster Stiggs left the group and was replaced by Ian Gilroy. Stiggs joined The Models, drumming on their A&M Records LP, Local and/or General and on Cut Lunch, the album of demos that preceded it. Local and/or General was recorded at Farmyard Studios in England after The Models were spotted by A&M boss Derek Green, who was on tour with The Police.
'Counting The Beat' exploded after early showings on Countdown in February. After hitting No.1 in March 1981, The Swingers were on the show every week. Mid-month they appeared alongside Split Enz on Channel Two's 5.50 Rock Awards at Sydney's Regent Theatre.
Talking to Roy Colbert in RipItUp in September 1981, Phil Judd filled in the period after the big hit. "We didn't play for five months – apart from in the studio and that doesn't really count – and we discovered when we went back into practice a couple of weeks ago, we spent a week getting nowhere," he said. Ian Gilroy breaking his wrist in a trail bike accident in July didn't help.
"We're been doing the Starstruck movie for the last couple of months, and that's both kept us alive financially and sane at the same time. We've written music for it, appeared in it and its been a lot of fun," said Judd. The Swingers had a cameo role in the movie and released songs via the soundtrack and the standalone 1982 single, 'Starstruck'.
The Swingers recorded their debut album, Practical Jokers, with David Tickle at Music Farm Studios in New South Wales.
The Swingers recorded their debut album, Practical Jokers, with David Tickle at Music Farm Studios in New South Wales during that "quiet time". It was a positive experience, Judd recalled. He liked Tickle, who let him experiment in the studio. Despite that, The Swingers had lost momentum with the public, and their second single, the frenetic 'It Ain't What You Dance, It's The Way You Dance It', bombed in Australia in May 1981. Not even a distinctive video and a live performance on Countdown could save the wilfully weird track.
DJs wouldn't play it and it was "Too over the top for the singles buying market," Judd told Colbert. The song made No.4 in the New Zealand charts in July 1981.
Their third single and one of their most infectious tunes, 'One Track Mind' was released in Australia and New Zealand in October 1981. It flopped in Australia, barely making the top 50, despite Countdown airtime, but made the top 30 in New Zealand.
After Melbourne dates in September and early October, a four-month Practical Jokers tour of Australasia, followed, taking in mainly theatre venues. In November 1981, post-tour, Andrew McLennan, late of The Whizz Kids and Pop Mechanix, joined the band as vocalist.
Practical Jokers fell short of The Swingers' initial success in Australia, hitting a disappointing No.70 in the charts. The album climbed to No.2 in New Zealand (on indie Ripper Records) and was released overseas (including the USA) in 1982 as Counting The Beat. Truth be told, it was a patchy, indulgent record with only 'Hit The Beach' and 'Ayatollah' having appeal.
And as for Judd's assessment of the group's place in Australian pop culture: "Well, we're the odd man out at the moment in Australia. There are a lot of new and different bands and musically we appear to Australia as very much another indigenous New Zealand band. We've got our own sound and it's worked to our advantage – they've got an open mind about things here now."
In January 1982 The Swingers were regulars out on the busy Melbourne circuit, stepping out at Chasers, Council Club Hotel, Jump Club, Club Chevron, Cross Keys and Sandringham Commodore. They capped the month off with a Mushroom Evolution performance before thousands at Myers Music Bowl, before kicking on to the Pier Hotel to see out the evening. Film of the Sydney Myers Music Bowl performance reveals a quartet that is not firing and songs that rarely hit the mark.
A final series of Melbourne shows in February and March brought more of the same. Their final single in July 1982, 'Punch and Judy' missed the charts everywhere. With Phil Judd complaining of stage fright, The Swingers bowed out where it all began, in Auckland (at Mainstreet) in April 1982. A chequered solo career awaited Judd.
Falling In And Out With You
You'd think Mi-Sex would have been on the up after their No.1 album Space Race, but something was amiss. Crowds in Australia were flagging, seemingly put off by the "novelty" element in the group's new sound. To the band, Space Race was a natural progression on the music they'd already recorded, but bowing to the inevitable, a sound readjustment was quick in coming, as was, over time, the recruitment of new members.
Things weren't much better on record. The third single plucked from Space Race in 1980, 'It Only Hurts When I'm Laughing', missed the chart completely, as did their mid-1981 single 'Falling In and Out With You'. Follow-ups 'Missing Person' and 'Shanghaied' from the Shanghaied! LP also fell short, despite good play on Countdown. Mi-Sex didn't have another chart hit until 1983 with Steve Gilpin's brave dissection of depression, 'Blue Day', and even then, only in New Zealand.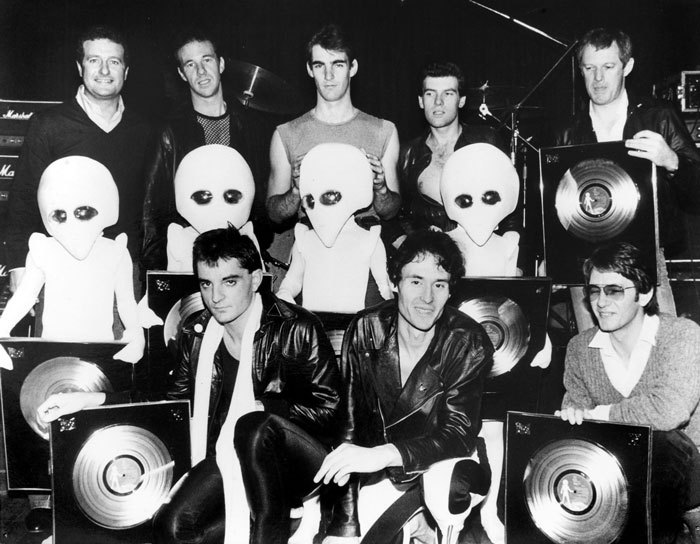 Having reintroduced a more rock based set, Mi-Sex returned for the 1981 Australasian tour in November and December 1980 and January 1981. They were on the bill at the Triple Seven Rockbuster concert at Canberra's Bruce Stadium on January 18, 1981, with Cold Chisel, The Reels and Mental As Anything, and then it was back to New Zealand's Sweetwaters festival, the scene of their triumphant performance the previous year.
Sydney based Mi-Sex were regular visitors to Melbourne in 1979 and 1980. In 1981 and 1982, that persistent presence was increased. From May onwards, barely a month went by where they weren't playing somewhere in the city.
In May alone there were shows at The Overlander, Billboard, Chasers, Pier Hotel, Bombay Rock and Bananas. The extension of hotel opening hours to midnight in June 1981 popped open even more doors for the band, and for longer. There were at least 20 additional Mi-Sex performances in Melbourne that year, including big dates such as 3XY's under-18s show at Melbourne's Festival Hall on September 20.
My Kind of Town
In 1981, New Zealand's premier late night music show Radio With Pictures followed the scent to Sydney for a special on New Zealand groups in the city.
In 1981, New Zealand's premier late night music show Radio With Pictures followed the scent to Sydney for a special on New Zealand groups in the city, called "My Kind Of Town". Gathering up commentary from producer Peter Dawkins, performers Sharon O'Neill, Marc Hunter (newly solo after the first Dragon break-up), Kevin Stanton, The Tigers ,and Dave McArtney, it made for an interesting period snapshot.
There's plenty of bravado on display. "Why do New Zealand bands make it here?" Dave McArtney mused. "I say it's because they're more talented." Having fallen short with Hello Sailor, his latest group The Pink Flamingos (with Dragon's Paul Hewson on keyboards) were recording with Peter Dawkins and playing around Sydney and Melbourne.
Sharon O'Neill was more reasoned. "The New Zealand acts that do (make it) put in as much work as the Australian acts that do." She'd expected it to be tough. "What I didn't realise that Australia was going to take such a huge jump on the international market, be such a huge figure in the music scene."
"They have an arrogance that bluffs their way through," Peter Dawkins suggested. The producer naturally saw records as the key to success. "Having a hit record is essential in building up finance, building up a nice strong following and basically selling albums because when you get to sell albums you get to make money."
And to sell records you needed to be seen and heard. "Television here is very important in that this country has the highest penetration rate for any westernised country in the world. It has a huge influence over everything, especially the pop music. You can get four to five million people watching your new single."
Environment was also vital. "When we shifted to Australia, everything was faster, everything was nastier, everything had bit more of an edge to it," a thoughtful Marc Hunter said, reflecting on Dragon's experience. "It became obvious that we had to change the sort of music we made in order to succeed or survive. We deliberately chose to stay in Sydney. We could have gone to Melbourne, an environment that resembles New Zealand. It's quieter and a lot more stay at home and private vices and public virtues."
"Everyone was attracted to Sydney because it was brash. It's a really healthy climate, you're encouraged to be adventurous here," he added. "Australian fans are really receptive and enthusiastic." Hunter couldn't remember New Zealand audiences being that way.
Dave McArtney agreed. "I enjoy Sydney. It's a 24-hour society, the sort of society you need to live in if you're making music."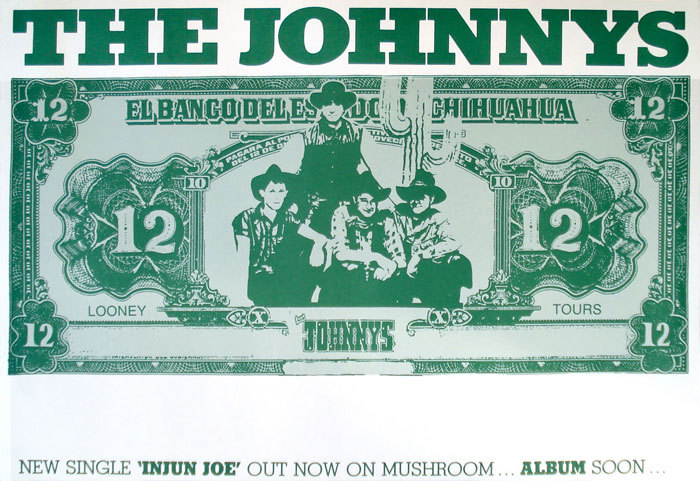 My Kind of Town begins with Wellington group, The Tigers, who moved to Sydney in February 1981. Bass player Nick Theobald, sitting next to singer Barry Saunders (later of The Warratahs), succinctly and humorously sums up the lot of the new group in Sydney by taking bites out of a banana to show how money is consumed and by whom and how little is left for the band. Then it's into a live clip of their upbeat 'My Kind of Town'.
The Tigers left limited success in New Zealand behind, for an album and singles deal with EMI Australia in 1981. 'Let's Get Started' was released in June 1981 and featured on Countdown. Second single 'Don't Wanna Go Home' followed in October and was featured twice on Countdown. Neither was enough to push The Tigers album into the charts or public consciousness.
"The live thing is really important. You've got to play well live," Barry Saunders asserted. He was being filmed on Sydney's North Shore, pointing to the Astra Hotel across from Bondi Beach. "There are about sixty venues in Sydney," he further informed the viewer. "Leagues clubs, pubs, concerts if you are lucky, and other odds and ends. And they all look pretty much the same, big black room, band at one end, lights, bar, shoulder to shoulder punters, hopefully." The drinking age was 18 in Sydney.
Mi-Sex were featured loading into a venue and live in front of a packed crowd. They'd hire rather than buy their rigs. "A decent PA would be fifty to sixty grand," guitarist Kevin Stanton estimated.
Dave McArtney, pictured in the studio with Dawkins, had a final sage word for New Zealand groups. "It sounds awesome, but it's not. It's just a game."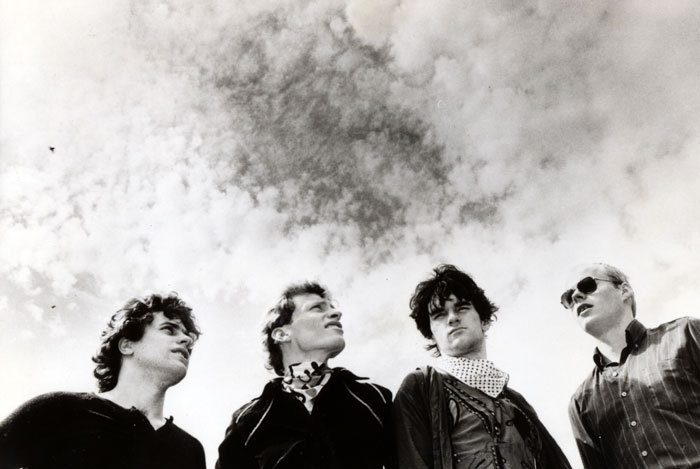 Land of Broken Dreams
In March 1981, another New Zealand group with a Split Enz connection arrived in Sydney. Pop Mechanix were a rising Christchurch new wave group who toured New Zealand extensively and had released two promising, chart-grazing singles, 'Now' and 'The Ritz'.
A standout performance at Sweetwaters in January 1981 prompted CBS Records Australia to sign them for an album. Split Enz also offered them the support slot on their upcoming tour of Australia.
A Sydney group called Popular Mechanics objected to the name Pop Mechanix as being too similar. An injunction and court battle followed.
Before leaving New Zealand, Pop Mechanix recorded their lasting claim to fame, 'Jumping Out A Window' with Split Enz keyboard player Eddie Rayner, at Mandrill Studios in late January 1981. The new song had the downbeat air of The Boomtown Rats' 'I Don't Like Mondays'. Its lyrical content was similarly contentious, aided by a chillingly concise vocal from McLennan, capping a keyboard heavy track with all the arty twists and turns of prime pop Split Enz. 'Jumping Out A Window' was released in Australia in early April 1981, and in the UK.
After one final New Zealand excursion, Pop Mechanix made the hop across the Tasman in mid-March 1981 to support Split Enz, who were touring on the back of their No.1 album, Corroboree (Waiata in New Zealand).
The Sydney Sun Herald's Stuart Coupe had seen and liked the group at Sweetwaters in late January. Talking to Andrew Snoid (McLennan) in March 1981, he tagged Pop Mechanix as "one of New Zealand's most popular and exciting bands [who] don't stop moving from the moment they walk onstage until the end of the show."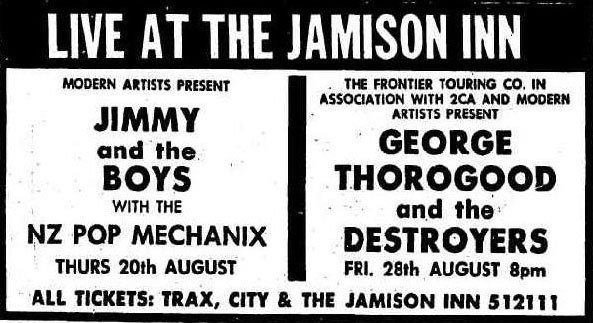 With Pop Mechanix soon to support Split Enz at Sydney's Regent Theatre (on 29 and 30 March), Coupe predicted good radio play for the just released 'Jumping Out A Window', and pointed to the Split Enz connections of producer Rayner and New Zealand label boss Mike Chunn.
Split Enz were at their popular peak in Australia in 1981, drawing huge crowds on the extensive tour where their fans received Pop Mechanix favourably. The signs for success were good. There was an Australian video for 'Jumping Out A Window' and a live performance on Molly Meldrum's popular Countdown TV show.
Less prominent was Coupe's assertion that legal problems over their name would soon be resolved. Egged on by their bassist (who was a lawyer), a Sydney group called Popular Mechanics objected to the name Pop Mechanix as being too similar. An injunction and court battle followed. Pop Mechanix's manager Mike Chugg at Premier Artists said not to worry, they'd sort it out.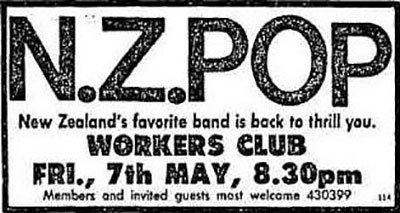 The case made legal history and Pop Mechanix ended up losing control of the name in all but Canberra and Northern Territory, effectively ruining the band in Australia. For a few thousand dollars, the name rights could have been theirs.
Asked about their new environment and situation, vocalist Andrew Snoid told Coupe, "I think it's good to go down to the bottom. It's like a rebirth. Playing like we were in New Zealand was like having a terminal illness. You can only play for so long, then you die."
Pop Mechanix settled in Sydney and began playing across the city (including a support slot for Joe Cocker at Sydney's Capitol Theatre on July 7, 1981), building their audience up before venturing further afield.
They played Bombay Rock in Melbourne in mid-June and returned early the following month to the Seaview Hotel in St Kilda. August found them back again for five dates at Carnaby Inn in North Melbourne, the Pier Hotel in Frankston, Electric Ballroom on St Kilda's Lower Esplanade, Doncaster Inn and Bananas, all billed as NZ Pop Mechanix. They also visited Canberra's Jamison Inn that month for a show with Jimmy and The Boys.
In September, Pop Mechanix were back at Electric Ballroom in Melbourne, and Waurn Ponds Hotel in nearby Geelong. In October, there were dates at Oxford Hotel, Bananas and Eureka Hotel in Geelong.
The Kiwi contenders were forced to play and release a single of 'Texas' backed with 'Cowboys' under the name NZPop. The name didn't go down well with Australian rock fans. The honeymoon was over. They weren't pulling big enough crowds to do more than subsist and McLennan, for one, was angry. He left the group in late November 1981 to join The Swingers.
When Pop Mechanix returned to Melbourne on January 21, 1982, they were billed as NZ Pop, the name under which they performed a re-recorded 'The Ritz' on Countdown.
NZPop recorded their first album Cowboys and Engines with Eddie Rayner at AAV Studios in Melbourne. It was released in January 1982 under the name Zoo. Only the album's lead-in single – 'Holidays' b/w 'The Ritz' – was released as Pop Mechanix. Confused? Their fans were.
Paul Scott sang on the remixed Cowboys and Engines. The group had thought the Rayner tracks were too pop and the drum sounds too treated, so the album was re-mixed by John Wood, who had worked with John Cale, Fairport Convention and Squeeze.
Meanwhile, Zoo were playing three or four shows a week in central Sydney, the North Shore and the Eastern Suburbs. They had 70 songs in their repertoire. After the tension of McLennan's last days, the four original members closed ranks and started to feel alive again.
'Keep It Up', one of the sharpest ska tracks written and released by a New Zealand act was picked as the first single from Cowboys and Engines. It bombed but the group pushed on. There was the album and new single 'Private Military' to come in early 1982, followed by a return to Sweetwaters and a New Zealand national tour.
You can see the group on the cover of the February 1982 RipItUp, looking tanned and healthy, standing on the lip of the natural amphitheatre above the Sweetwaters stage. Cowboys and Engines was out and on it were five songs of enduring worth: 'Keep It Up', 'Post Office Towers', 'Holidays', 'Shah Yahir', and 'Land Of Broken Dreams'. Good songs, strong records, and a powerful live set, it should have been enough, but their time had passed and Pop Mechanix's star faded.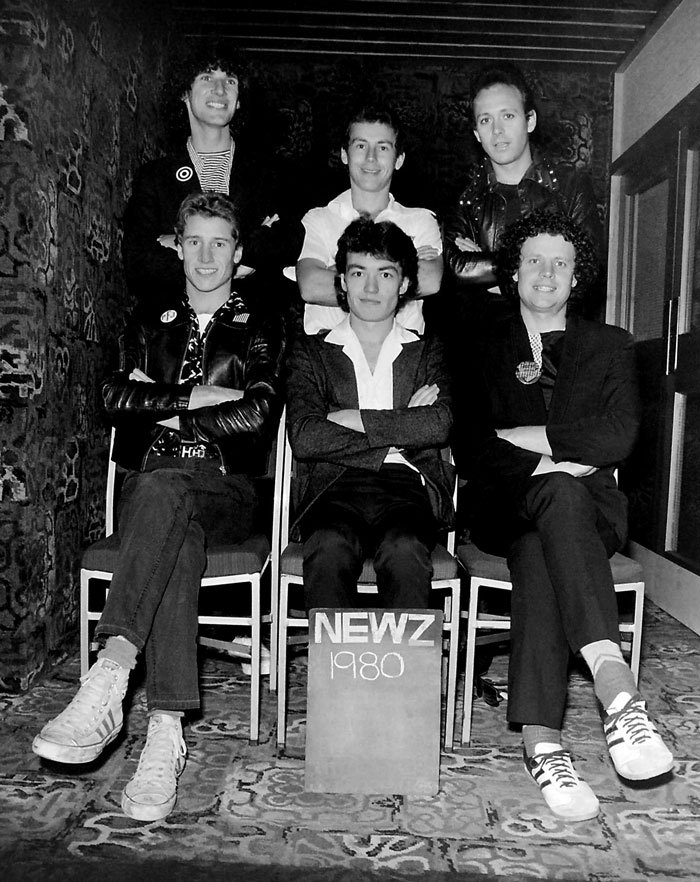 Heard The Newz
Back in Melbourne, New Zealand groups and soloists were all over the city's stages. A survey of live listings from the morning daily newspaper, The Age, reveals a constant New Zealand presence in the city from 1979 through into 1983. Some groups (including Mother Goose, who had substantial Australian success) were regulars throughout.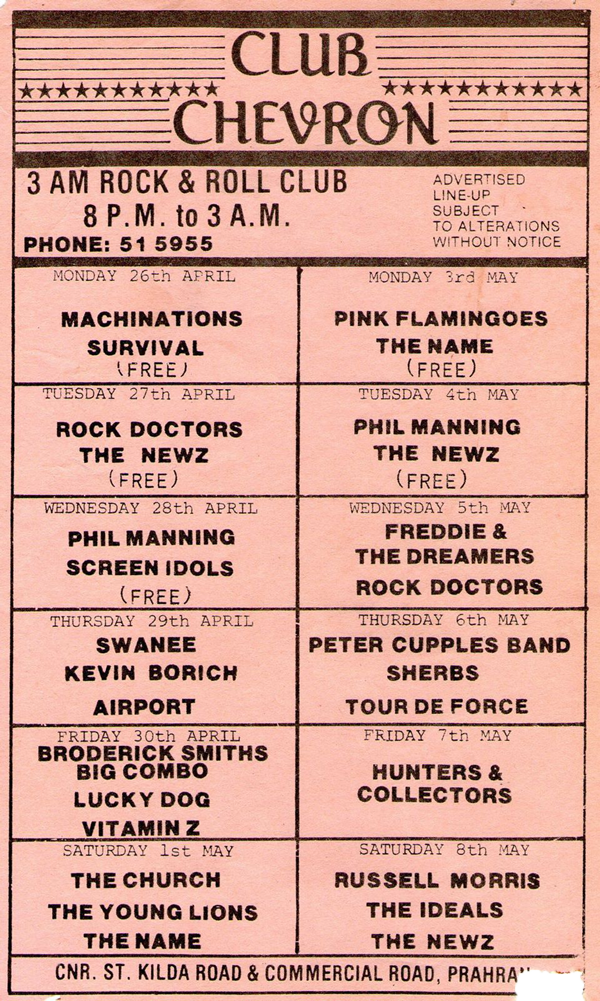 Then there were the remnants of the 1960s and 1970s invasion such as Max Merritt and The Meteors, and Chants R&B and Spectrum's Mike Rudd with his Heaters. Sandy Edmonds returned in 1980 and 1981 with the Sandy Edmonds Band and soloists Barry Leef (The Simple Image), Brent Parlane, Steve McDonald and Peter Caulton worked city residencies.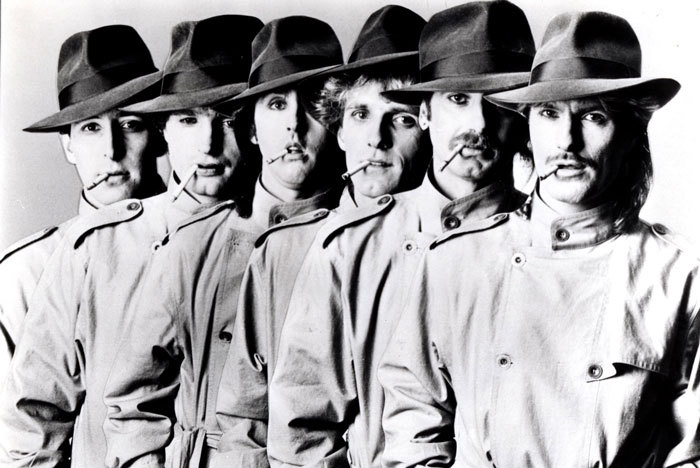 New Zealand bands touring the east coast circuit would often find themselves in one of the country's biggest markets. The Swingers, Mi-Sex, Marc Hunter and Sharon O'Neill were frequent visitors. Paul Scott from Pop Mechanix remembers New Zealand groups escaping the usual Sydney-Melbourne divide and rivalry there by being seen as international acts.
Lip Service were in town June 1981, for shows at the Seaview, London Tavern and Her Majesty's Hotel. The Allniters ventured from Sydney in August and November 1981 and returned in February 1982 and throughout the year. Dave McArtney and The Pink Flamingos played multiple shows in the city in October 1981, returning again in March and April 1982.
Having played with Th' Dudes in Melbourne in 1980, Dave Dobbyn was back with DD Smash in 1982, ahead of gradual fame in Australia. Dobbyn had released two singles, 'Repetition' and 'The Devil You Know', in Australia in 1981.
In late June 1982, DD Smash played a run of shows at Croxton Park Hotel in Thornbury, Waltzing Matilda, Prospect Hill Hotel and The Grainstore, with The Age noting DD Smash sounded in name more like a British punk band.
They returned in July 1982 to Chasers, Wavern Ponds, Monash University Student Union's Don McKay Memorial Night, Braybrook Hotel, Waltzing Matilda, Jump Club, Prospect Hotel in Kew, Dorset Gardens Hotel, Village Green Hotel and Earl's Court's The Venue. More dates followed in August at 3XY's Underage show at Melbourne's Festival Hall, Club Chevron, Dorset Gardens in Croydon, the Palais Theatre and Bombay Rock in St Kilda.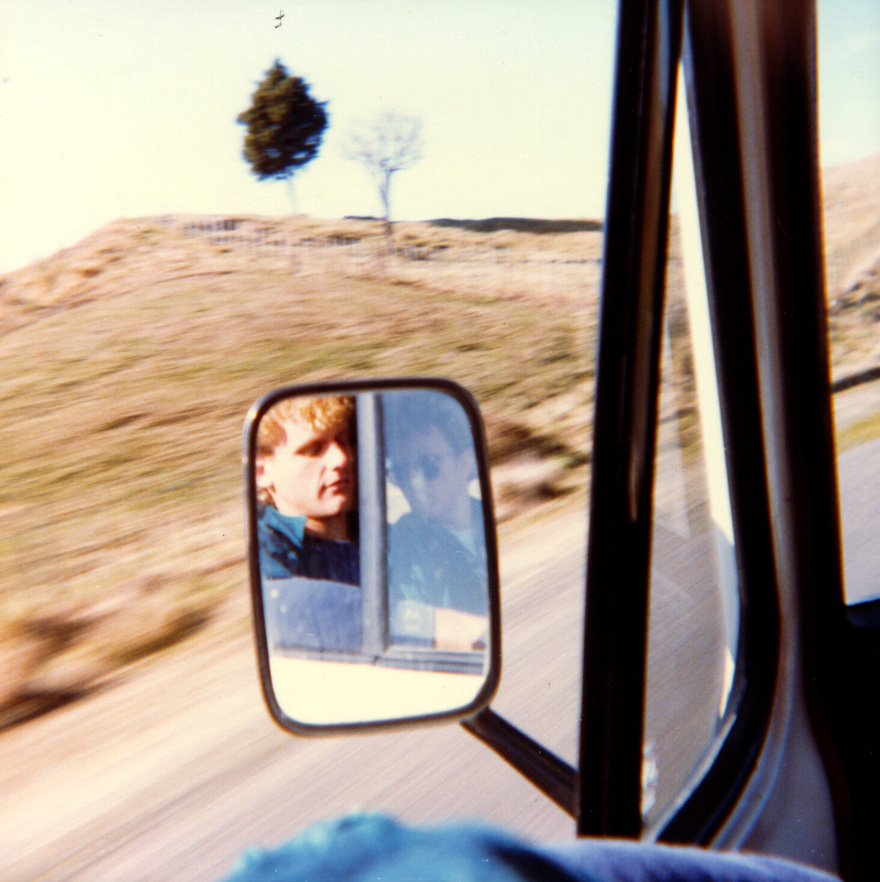 Their album Cool Bananas was released by Mushroom Records in Australia in 1982, drawing a positive review in the Sydney Morning Herald. "DD Smash have raw talent, commercial guts and a striking originality," the reviewer said, before conceding Cool Bananas was "not a brilliant album, but original enough to warrant a listen."
But for all the Kiwi star power on display, it was a little known Christchurch group, who played most frequently around Melbourne in 1981 and 1982. The Newz were originally called Bon Marche (the name of a French department store), but when the music tides changed in New Zealand, so did the name.
After a long residency at suburban Christchurch pub the Aranui in 1980, a short national tour, a surprisingly sharp and contemporary sounding hit single in 'Accident Prone' and an under-rated album, Heard The Newz, The Newz headed for Melbourne.
The Newz had a Split Enz connection as well. Bon Marche's only single was a sharp cover of Phil Judd's 'So This Is Love?', a previously unreleased Split Enz demo from their mid-1970s days in England.
With a strong set of originals, including newies 'Nothing Ever Happens in My Life' and 'Animal Kingdom' and some modern covers, The Newz headed to Melbourne on February 7, 1981. 'Accident Prone' b/w 'Motor Marriage' was to be released in Australia by Mushroom Records, but never appeared.
So the band got down to it. They played everywhere in a city that had venues opening all the time. There can't have been a corner of Melbourne that they didn't touch. From June 1981, dozens of shows are listed. Eight in June, six in July (they also returned to Christchurch that month for two weeks of shows), nine in August, five in September, 10 in October and five in both November and December.
1982 proved busier still. There were 11 shows by The Newz listed in January and 15 in February, and at least 50 more before the band returned to Christchurch in September 1982. At home, they headed to the Hillsborough for three weeks from September 15, followed by a week in Dunedin and a further stretch at the Hillsborough until November 21, 1982.
Hard Act To Follow
Hard on the heels of a 15-date tour of the UK to promote their England-only single, 'No One Takes Me Seriously Anyway', Split Enz were back in Australia for three pre-Christmas shows in late 1980.
Split Enz had two further Top 10 singles in 1982 with 'Dirty Creature' and 'Six Months in A Leaky Boat' from the chart topping Time & Tide.
In the new year, they set about promoting their new album, Corroboree (Waiata), in earnest. There were performances of late 1980 single 'One Step Ahead' and its follow-up Australian release 'History Never Repeats' (another Australasian Top 10 single) on Countdown. They were all over the late March 1981 Countdown awards show, taking best single of 1980 with 'I Got You', most popular group, best album with True Colours, best songwriter for Neil Finn and best album cover. March also ushered in four theatre concerts in Melbourne at Shepparton Civic Centre, Horsham Theatre, Ballarat Memorial Theatre and the Palais at St Kilda. They were on Countdown four times in March, April and June, where they pushed the non-hit 'I Don't Wanna Dance'.
In April 1981, Split Enz were back in New Zealand touring with Blam Blam Blam.
Split Enz had two further Top 10 singles in 1982 with 'Dirty Creature' and 'Six Months in A Leaky Boat' from the chart topping Time & Tide. They were in Melbourne four times that year, at the Sentimental Bloke Hotel and Bombay Rock in April and at Australasia's biggest theatre, The Palais. Melbourne's Festival Hall in August found them in front of 6,000 fans for 3XY's Under 18s show. Then it was back across the Tasman to tour New Zealand.
With Australasian fame assured, Split Enz stalled internationally outside of their stronghold of Canada. There were two more albums, Conflicting Emotions (1983) and See Ya Round (1984) and three more top 30 hit singles, but the departure of Tim Finn in 1983 began the slow end of the band. The group members would return multiple times over the following years, in many different creative forms.
Between The Lines
And that's just part of the story of New Zealand music in Australia in the late 1970s and early 1980s. Some of New Zealand's best records were released there, even if the groups didn't make it over themselves, or if they did but fell short of gaining a popular following.
Flight X-7 cashed in on Mi-Sex's fame with two singles, 'I Lose Control' and 'Don't Come Too Close', in 1980. Tina Cross's light soul 'Nothing But Dreams' was released on Polydor Records.
Coconut Rough's infectious 'Sierra Leone' gave Andrew McLennan another ultimately unsuccessful shot at Australia in 1983.
Danse Macabre's Between The Lines EP appeared on Stunn Records in 1981 and The Crocodiles' Tears arrived (again in 1981 via Stunn Records), as did their 'Hello Girl'/ 'New Girl On The Beat' on M7 Records. I Am Joe's Music (Fane Flaws and Peter Dasent) released 'The Way You Get Your Way' and 'Life In Asia' as singles in 1982 and the I Am Joe's Music album in 1983.
Mushroom Records released the Dance Exponents' 'Victoria' in 1982, the first of a string of unsuccessful Australian releases, while Coconut Rough's infectious 'Sierra Leone' gave Andrew McLennan another ultimately unsuccessful shot at Australia in 1983. Then there were the discs by Street Talk, Malcolm McCallum, Barry Leef, Wayne Roland Brown, Angela Ayres, Jon Stevens, The Screaming Meemees, Blam Blam Blam, Dennis O'Brien and Richard Wilde.
Mi-Sex's experience in Australian capital Canberra was always a positive one. The group played there often. They were support to Cheap Trick in the city at Bruce Stadium on October 26, 1979. The Canberra Times subsequently reported that, "Cheap Trick lost the night to their support, Mi-Sex," and their " uncluttered sound, which throbbed with energy and power."
The New Zealand group's set that night omitted 'Computer Games' but included much of Graffiti Crimes plus the first Australian single, 'Straight Laddie.' Mi-Sex had headlined the previous night with The Boys at returned two months later to headline a multi-band line-up at Australian National University on December 6, 1979.
Canberra's 2CA was one of the first radio stations to pick up on 'Computer Games,' while 'People', a Top Ten hit nationally in Australia made number one on the Canberra charts in May 1980.
The city's media noted the group's uncertain reception after Space Race. Described by Canberra Times as a "crisp, tight essential rock band" in July 1979, by April 1981 the newspaper was describing the group as "over marketed" and noting small crowds at ANU shows. Mi-Sex would continue to play the city described by Canberra Times as "one of their strongest towns." Pop Mechanix were another New Zealand group to forge a strong following in Canberra.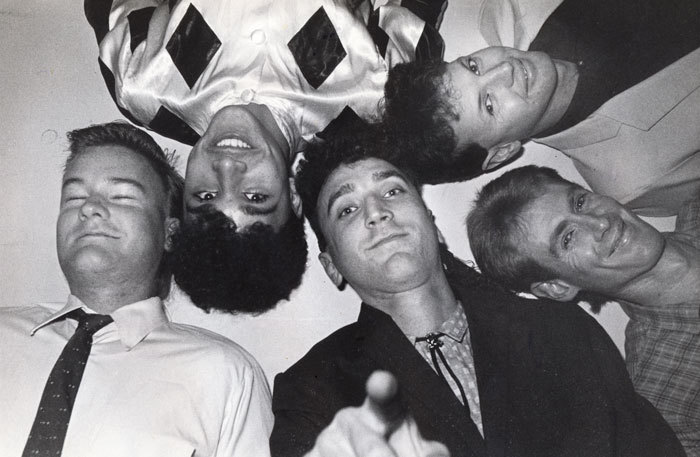 Details of New Zealand groups performing outside the main markets of Sydney and Melbourne are harder to come by, but many acts played the state capitals, smaller cities and provincial centres, resulting in media coverage and TV and radio play.
Australia, so often pitched as a rival, was always a good judge of our talent (or at least the talent that had engaged with them in a determined way). New Zealand records are listed in Australian archives as New Zealand records, not as Australian, but they're listed all the same. Much of the New Zealand music culture that unfolded across the Tasman has been preserved there.
As with the first wave of New Zealand musicians to journey through Australia in the 1960s and early 1970s, many players settled into the Australian music scene, their dues fully paid and talent respected, to play an ongoing role: Bones Hillman in Midnight Oil, Buster Stiggs in The Models, Barton Price in The Models and Sardine V, Brent Eccles in The Angels, Mike Caen in Mental As Anything, Flight X-7's Tim Powles in The Venetians, Divinyls, Ward 13 and XL Capris, Graeme Revell in SPK, Bryan Colechin in The Wreckery, Johnny Bachelor in The Drop Bears and Greg Perano in Hunters and Collectors, to name just a few.