Some big changes were in store for Deepgrooves in 1995. The label had built a reputation, now it needed to build some cashflow to make it sustainable.
One of the biggest challenges label co-founder and owner Kane Massey faced with running an independent label was the high costs of recording music and making music videos. Nothing was cheap. He was frustrated with seeing money come into the company and then go straight back out to recording studios and film production houses.
In the mid 1990s, new digital technology was starting to emerge that brought the costs down for both audio and video production, and Massey decided to make the leap. Kaiun Digital was established at Deepgrooves' Victoria St offices as an in-house audio and video production house for Deepgrooves artists, and also as an affordable workspace for other independent labels like Tangata Records and Phil Fuemana's Urban Pacifika.
Massey's partners in Kaiun were sound engineer Chris Sinclair and filmmaker Dean McKenzie. Kaiun proved itself to be a friendly place for acts that had a hard time finding sympathetic ears in the mainstream recording studios around Auckland, which were dominated by engineers who only knew how to make rock or pop recordings, and turned their noses up at dance music.
A lot of major critical and commercial successes came out of that studio, from Lost Tribe to Moizna, Dam Native to Sulata. It gave a lot of artists their first taste of recording and was a hugely important space in developing and nurturing much of what is now seen as being uniquely New Zealand about our music. It's one of the studios that helped birth the Urban Pacific sound, following on from the ground-breaking work by Alan Jansson on the Proud compilation.
The sole artist album to come out that year was from Polynesian three-piece Grace. Brothers Anthony, Jason and Paul Ioasa were often incorrectly tagged as RnB; they grew up on Auckland's North Shore, and were influenced by English acts such as Blue Nile.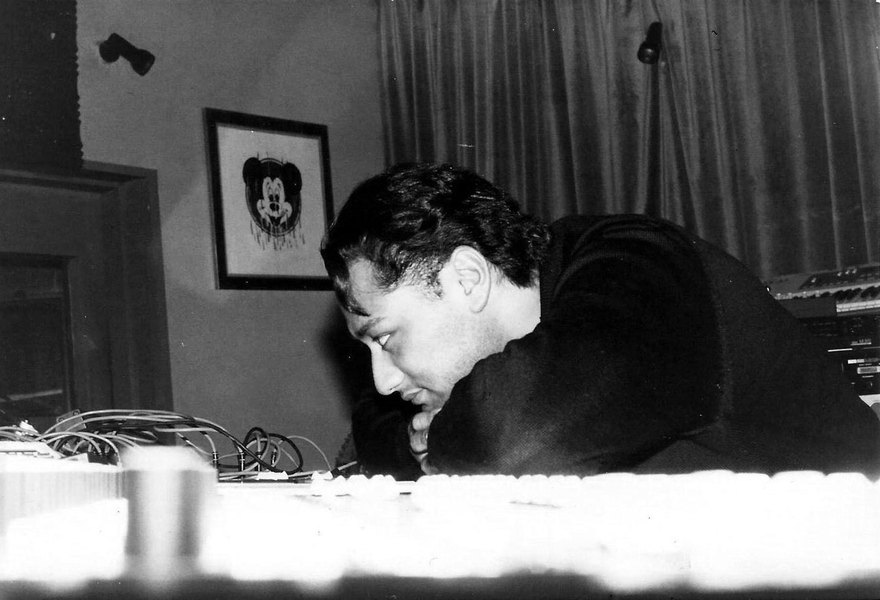 Their debut single 'Skin To Skin' came out on the label in 1993. The band released two more singles in 1994 ('Confessions', 'Black Sand Shore'), and Jason was a finalist that year at the NZ Music Awards for Most Promising Male Vocalist.
Deepgrooves put out their debut album Black Sand Shore in early 1995, followed by two more singles, 'Cool World' and 'Desert Moon'. All four of these singles had NZ On Air funded videos; Mark Tierney directed the video for 'Cool World'. The album was launched with a media event at the Galaxy (now the Powerstation) in mid-February, 1995.
Writing for the NZ Listener, Russell Brown described Grace as "all atmosphere – Jason's vocal texture, the delicately arranged soundscapes ... the debut album Black Sand Shore is a staggeringly assured piece of work for a group that didn't know one end of a mixing desk from the other when they made their debut single 'Skin To Skin' only 18 months ago."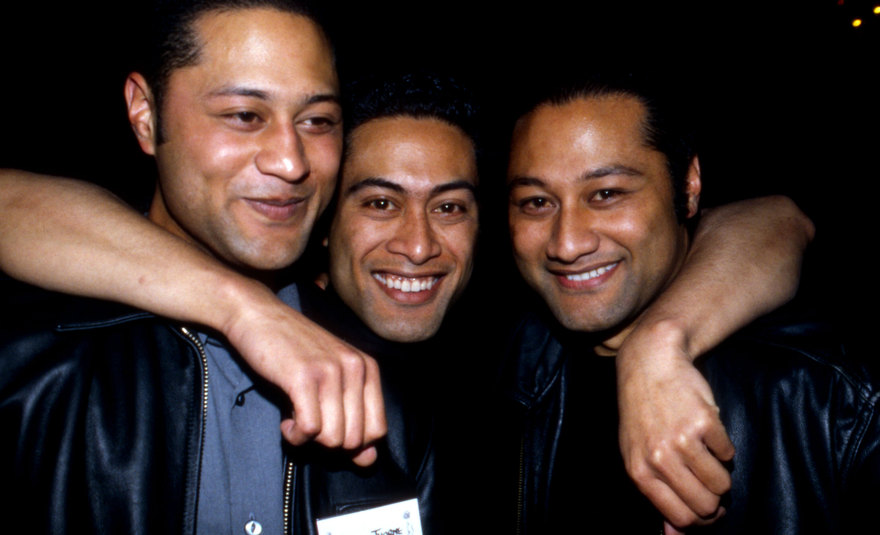 However, the band parted company with Deepgrooves following the album's release and signed with PolyGram NZ, where Tierney now worked in A&R. They recorded a proposed single at York Street Recording Studios, but split up in the late 1990s.
In mid 1995, Deepgrooves put out Deepgrooves 95, a strong compilation highlighting their current acts Grace, Greg Fleming, 3 The Hard Way, and Urban Disturbance, along with new young hopefuls Sulata, Ermehn, and Jordan Reyne. In 1994 the label had signed a three-year publishing deal with Sony, which helped to give some financial stability. The compilation marked a turning point for the label's roster.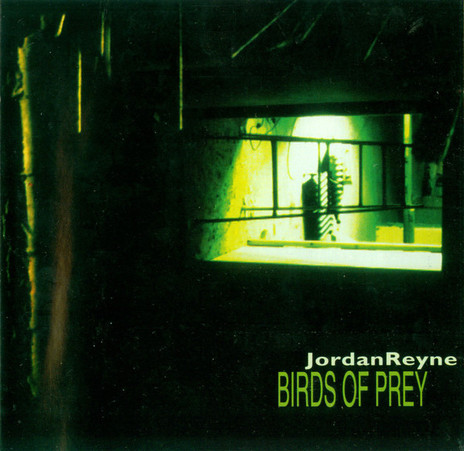 From the Deepgrooves website in 1997 (via Internet Archive): "This album was released in conjunction with Microsoft Windows 95, and sold about as many copies. Four years after the release of the first compilation the label had diversified somewhat, and had been moving towards a more mainstream, 'we are a record company' kind of situation.
"This compilation was to be the last of what is generally known as Deepgrooves phase one. Within a month of release of this album, the label released all artists from the label and took a year off, built its own in-house production company and began looking for new emerging talent."
Let's start again
Deepgrooves spent 1996 building a recording studio and video editing suite, and delivering all the videos they had received funding for in the previous year: 13 in total. In 1997 they released three significant albums: debuts by The New Loungehead, Breaks Co-Op, and Sulata.
The latter, a teenager from Mangere (New Zealand-born of Tokelauan descent) got her start in the music scene when her cousin asked if she wanted to sing for her boyfriend's band, Colony. Her first connection with Deepgrooves was even earlier. As a fourth former, she appeared in the music video for Mighty Asterix's 'Sweetest Girl', playing the jilted lover.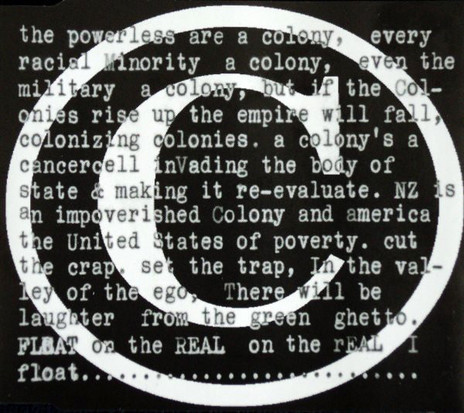 Sulata told NZ Herald's Graham Reid (February 13, 1997) "What happened, happened by luck, by chance. It's not like I really pushed it. I was in the sixth form and my cousin asked me if I wanted to join her boyfriend's band, Colony, and I did. At our first gig Kane Massey from Deepgrooves turned up and he signed us up for an EP. Not long after, the group split up and I stayed on with the label and that was it. Kind of no effort on my part." Colony released their sole EP, R.I.P., in 1994.
She also featured as one of the guest vocalists on 3 The Hard Way's 1994 single 'Many Rivers', the follow-up to their big hit 'Hip Hop Holiday', and toured with them around Australia that year.
Sulata released her debut solo single 'Never' in 1995, recorded at The Lab with Chris Sinclair and Simon Holloway producing, the latter co-writing the song with her. 'Never' features bass from Steve Harrop (Freebass), drums from Wayne Bell, and scratches by Rob Salmon (Urban Disturbance). Sulata won the Most Promising Female Vocalist award at the NZ Music Awards that same year. 3 The Hard Way were also finalists for Single Of The Year, and Most Promising Group.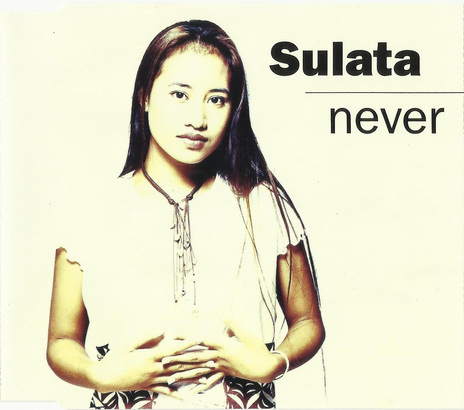 Her debut album Kia Koe arrived in early 1997. Sulata co-produced the album with Simon Holloway, and she co-wrote many of the songs with him.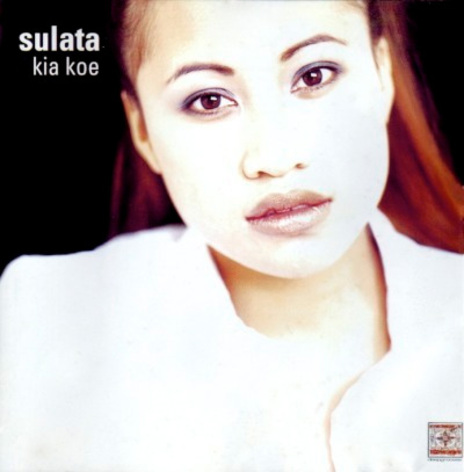 NZ Herald's Russell Baillie reviewed the album (6 February 1997), observing "Young Auckland singer Sulata and co-writer/producer Simon Holloway show they know that trick and more on her debut album, a quietly dazzling collection of dance and jazz-kissed after-dark modern soul.
"As shown from her stints behind the short-lived Auckland outfit Colony and on 3 The Hard Way's 'Many Rivers to Cross', Sulata's voice is something special. That's less to do with lung-busting power but with her sad, airy tones. She can come on like a South Pacific Sade without the icy emotional detachment, though with a similar cool restraint and her delivery...
"... After the general air of regret and night-time urban mood evoked in most of this concise, nine-song collection, it ends on the sunny slice of Polynesian folk of the title track. By then this album has already earned itself its own statement of the obvious: it's superb."
The New Loungehead recorded their sole album Came A Weird Way using the Deepgrooves studio, manned by Chris Sinclair. They decided to relocate it to their practice space in band member Matthias Sudholter's house at Okura, north of Auckland. They recorded the rhythm tracks there, then finished the songs back in Deepgrooves' Auckland central studio.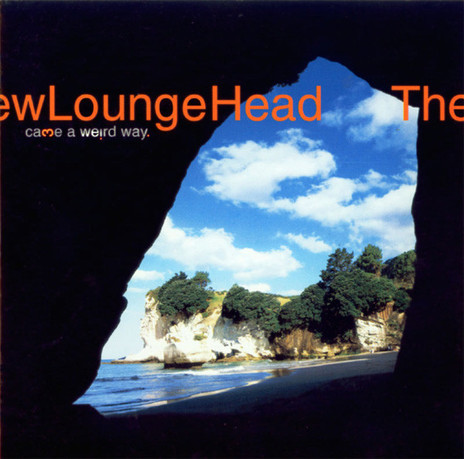 The album won Best Jazz Album at the NZ Music Awards in 1998 and was a finalist for Best Cover (design by Crispin Schuberth). The same year, at the inaugural bFM Music Awards (renamed the B-Net Awards the following year), The New Loungehead won the award for Best Cover Design and Godfrey de Grut won Best Keyboardist.
De Grut told Real Groove's Grant Smithies (October, 1997), "A lot of the tunes are inspired by this country's incredible natural beauty and by the diverse sounds and rhythms you hear nowhere else but New Zealand. That's also why the cover art features Cathedral Cove, a place that's very special to us and a metaphor for the music – very beautiful but powerful too. Basically the album is five very different, very expressive individuals working together to communicate their feelings for this wicked place. It's like the best conversation we ever had."
Breaks Co-Op were formed in 1997 by Zane Lowe, following the demise of Urban Disturbance. He hooked up with rapper Hamish Clark (aka Hame, formerly of Christchurch crew Beats N Pieces), who had guested on a track on Urban Disturbance's album, 37 Degrees Latittude.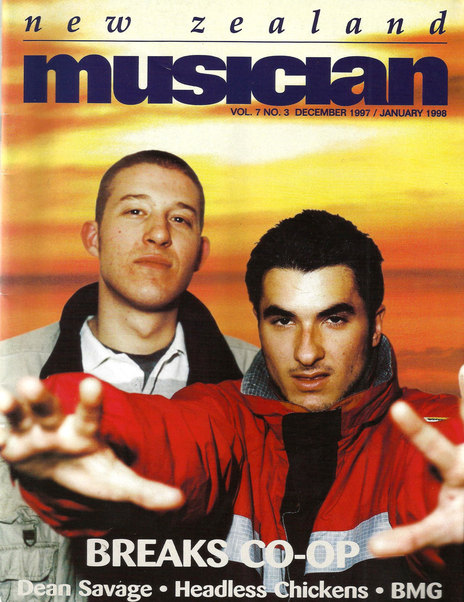 Lowe told Pavement's Stephen Jewell (Feb/March, 1998), "I first met Hamish through a mutual friend, Manuel Bundy, who mentioned that there was this tall bloke from Christchurch who didn't like the Urban Disturbance single that was out at the time. I was very proud of that single. I took him on verbally one night at a club, and we became mates after that."
Discussing the genesis of the Breaks Co-Op album, he told Jewell, "I'd already gone into the studio because, initially, this started out as an opportunity for me to record one final album for Deepgrooves. I started working on one track, thinking Hame would pop up [from Christchurch] in a couple of weeks and help finish off the album. Then I got this phone call, 'I'm in Parnell. The gear's with me and it's set up.' I went round and we got to work straight away.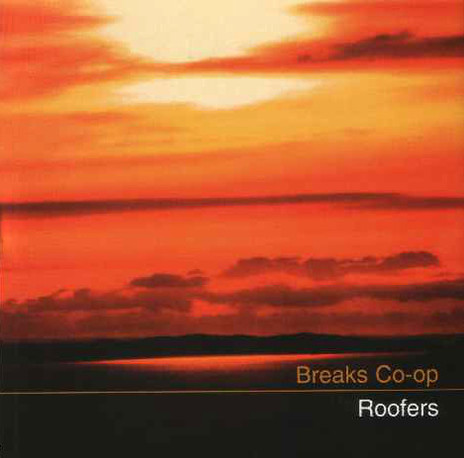 "We got stuck into Roofers, the Breaks Co-Op album, right away and worked exceptionally hard to finish that album before I left New Zealand, which was only three to four weeks after we started it. It was hard work but it was also incredibly fulfilling. And I think it comes through on the album.
"That whole release, it was quite intense. You're leaving our friends and family to go on a mission and you don't know when you're going to see them next. It's quite daunting. We just wanted to make a really soulful album that expressed that time and place."
"It was just one of those magic moments where we did it," Lowe told Andrew Dubber (RNZ, 10 April 2010), "and once we had the basic beats done – we'd work on these beats during the day, get them to a standard, go in that night [to Deepgrooves], record whatever we wanted to do, embellish it musically or vocally with Chris [Sinclair] again, and ideally, mix them that night.
"So it really only took a couple of weeks. And that record was done [the liner notes say it was recorded from March 30 to April 9, 1997]. Making 'Sound Advice' was just one of the great creative moments of my life, watching that come together, watching Hame just own that track."
Mark Amery reviewed the album for Pavement (February/March 1998), describing it as "... a mixture of breezy hip hop attitude, cruisy samples, a plethora of sexy beats and silky grooves. For the most part, it's an instrumental feast, with a soulful resistance against any ambient wafting toward the wallpaper ... two singles prove there's also sensitivity to song structure, with Hame's rap on 'Sound Advice' and Jordan Reyne all smouldering, gentle angst on the atmospheric charmer 'Transister' proving definite standouts. A warm ocean swell in the Pacific, Roofers would sound deliciously exotic back in London, extending rather than resting on the lounge vibe ..."
In 1997 the label also released a single by Lole (Usoali'i), as part of a deal with Tierney to pick up some acts he and Manu Taylor had been working on for their label, Papa Pacific. Lole went on to win Most Promising Female Vocalist at the NZ Music Awards that year.
1998: Pause and stop
The last year that Deepgrooves would actively release any material was 1998, with Ermehn's debut album, an EP by Pause, and one final label compilation, Sofa So Good. Albums from Freaker (John Oz) and Pause were also lined up. But by the end of the year, the distribution deal with Festival Records had ground to a halt. The albums from Freaker and Pause sat in the vaults, and Massey was left exploring other options.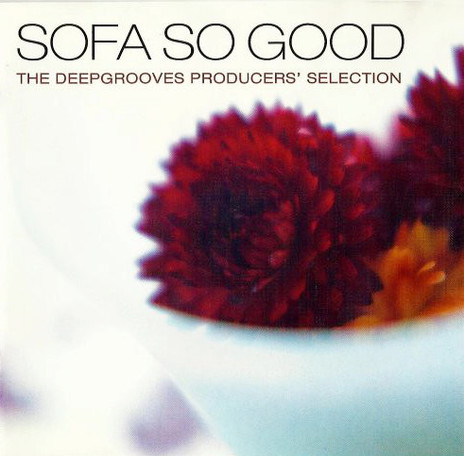 "The Festival deal was an interesting one," says Chris Sinclair, "it gave us a route into the market, you had a sales team, all that sort of thing. But I was always frustrated, and Kane as well – it felt like they worked just hard enough to make the three or four grand per release that they were happy with. And that was it, and you'd be dropped like a hot potato.
"So albums like Grace, they'd just ship out a few hundred copies, and they were making 75% of the money. At some point, we discussed at length whether it was worthwhile doing something like [working with] a company called Metro Marketing, and they started funding some records. If Kane put his sales skills to work and hopped on the road and we did it all direct, we could potentially make a lot of money out of these things. The artists could potentially get a proper return."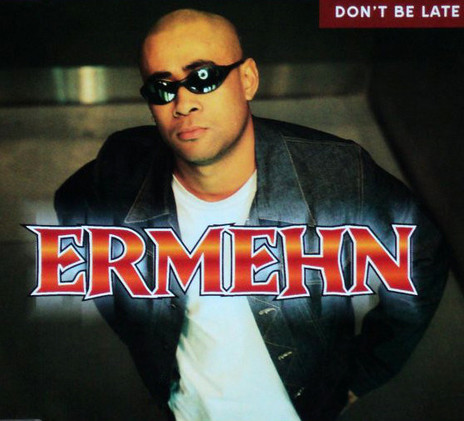 The last artist album to arrive from Deepgrooves was by South Auckland rapper Ermehn. He arrived at the Deepgrooves stable with some serious credentials in hip hop. He'd been one half of Radio Backstab and DJ Payback (along with Jeremy To'omata, previously of Double J & Twice the T) and was also part of the early line-up of the Otara Millionaires Club (OMC). Both had featured on the landmark Proud compilation, put together by Alan Jansson with input from Phil Fuemana and Tim Mahon.
Ermehn told Lewis Tennant (Dr Tennant's Verbal Highs podcast, 5 January 2019) he joined the label through Phil Fuemana. "Deepgrooves had everyone, they had all the top acts, they were a hot label. I used to go in with [the group] Fuemana, they were already signed to Deepgrooves. I think Phil made the bridge, and he had a chat to Kane and said 'hey, you've got Urban Disturbance, 3 The Hard Way, you need one of the brothers on there!' So I think that's where I came in."
Ermehn's debut solo single 'Walls of Steel' came out on Deepgrooves in 1995 and featured on the Deepgrooves 95 compilation the same year.
Production credits on 'Walls of Steel' went to DJ Nasty Nige (later known as Sub-Zero) and DJ Mamafa (an alias for Manuel Bundy).The single marked the production debut of Manuel Bundy. The song is also notable for the guest spot from Kas Futialo aka The Field Style Operator (now working as Tha Feelstyle), rapping in Samoan in the choruses, one of the earliest local examples of recorded rap in Samoan, if not the first.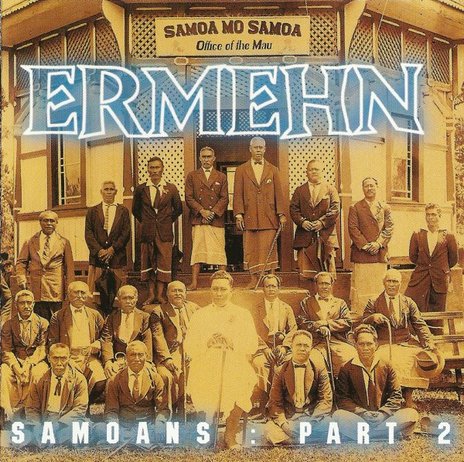 Ermehn's debut album Samoans: Part II dropped in late 1998, and included some great tunes and sharp production from Andy Morton, aka Submariner. Morton recorded Che Fu's debut album 2b S.Pacific the same year.
Ermehn recorded the album with Morton on mixing and beat-making duties at Morton's studio, The Hut. Guests on the album included DJ Manuel Bundy, DJ Sub-Zero, Francis Harawira, Teremoana Rapley and Ermehn's cousin, Marie Va'a.
The album was launched with a release party at Box nightclub in High St on 8 October 1998. He did some local shows in Auckland to support the release but didn't tour it. He was also taken to Sydney for a Deepgrooves showcase that year, along with The New Loungehead and Submariner.
Kerry Buchanan reviewed the album for Real Groove (October 1998), describing Ermehn as "one of Otara's shining stars ... On Samoans: Part II Ermehn gets DJ assistance from Sub-Zero (aka Nasty Nige) and production expertise from Submariner (Andy Morton), both showing total control over their skills. It's a level of maturity in both the sound and lyrics that is impressive. 'Slappin' MC' has a nifty piano line that is intriguing and the age-old question of biting other people's styles is handled well ("Freestyle not his style"). Which is something you can't say about Ermehn, he's got his own style. Sure, there are Americanisations, something you can't help within hip hop, but the flow and subject matter bring it all home ... Ermehn has delivered an album of stunning maturity, style and substance."
Gareth Shute: "Herman 'Ermehn' Loto was notorious for playing live dressed in a lava lava and waving a machete over his head ... Ermehn's Samoan heritage was represented not only by the track content but also by the cover which showed Mau leader Tupua Tamasese Lealofi III. The tracks also focused on South Auckland and 'Who holds the knife' talked about the devastating effect of the notorious South Auckland rapist who was operating at the time."
John Oz arrived at the label with a strong interest in jazz, having led a jazz band called Slacker. He recorded an EP independently under the name Freaker, then produced an instrumental album Molto Rubato for the label that was completed but never released. He worked across a number of Deepgrooves releases in the late 90s, including pulling in various musicians he knew to play on Sulata's album.
Festival Records initially declined to release the album as it was all instrumental, so Oz says he put together a new track with Simon Holloway, featuring Caitlin Smith on vocals. He recalls that the song received an NZ On Air video grant and convinced Festival to release the album – but it wasn't to be. He eventually bought the rights to it from Massey and released it himself.
Pause was a group formed by Justyn Pilbrow (later in Elemeno P) with Anna Copley and Jo Currie, whom he met at church. They released an EP in 1998 called Only, and had an album in the pipeline ready to go, but it got lost in the fallout between Deepgrooves and Festival as the business relationship dissolved. They also filmed two NZ On Air-funded music videos, neither of which were ever finished. Pilbrow recorded some of his early ideas for Elemeno P in the Deepgrooves studio.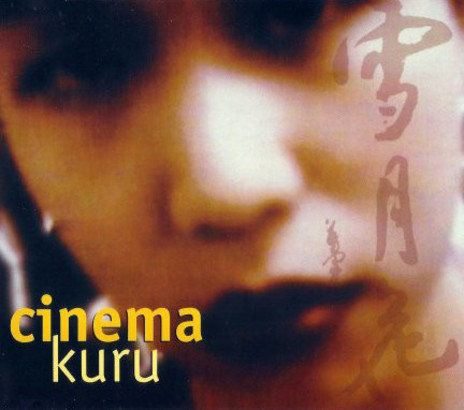 Massey also had his own group on the go, called Cinema. They were described on the Deepgrooves website in 1997 as a "rather odd group which produces music in Japanese, English and Samoan. The group released its first single 'Kuru' in 1994 and is currently in the studio producing an album due for release early 1998."
Cinema were Jolissa Tasi (lyrics/vocals), Anthony Ioasa (music/arrangement), and Kane Massey (concept/video). They contributed 'Kuru' in a longer version to the Deepgrooves 95 compilation.
Cinema also had a track called 'Anatomy' on the Sofa So Good compilation (1998). The liner notes on that release say 'Anatomy' was from their planned album, titled Someone Has To. The album didn't eventuate.
Sofa So Good was the final compilation from the label, and featured a mix of laidback dance beats, similar to the lounge/chillout phenomenon that would blow up a few years later. Yet another case of Deepgrooves being ahead of its time.
Rip It Up's Leesa Tilley reviewed the album, describing it as "well compiled and aptly named, Sofa So Good captures perfectly the vibe of a lazy Sunday afternoon."
The New Loungehead's Dan Sperber recalled that he came up with the name for the compilation Sofa So Good, probably inspired by the couch at Deepgrooves, and said, "I played a little guitar solo on the Cinema track, it's a Duke Ellington tune. It was Kane's production, they got a bunch of us in to do this cover. I really like it."
Artists from the label's roster on the compilation were Grace, Breaks Co-op, The New Loungehead, Sulata, Pause, Cinema, and Freaker. The tracks by Grace, Breaks Co-Op, The New Loungehead, and Sulata were pulled from their earlier releases. The Pause, Cinema, and Freaker tracks were all from proposed albums which never followed due to the label's distribution issues.
Other contributors who were new to the label included Keng (a young Asian female DJ making her first step into production), and Combinations, the recording debut of Andy Morton and Manuel Bundy as a duo.
This is the end
Massey sold off the Deepgrooves studio equipment in the latter part of 1998, was peripherally involved in a few music videos for singles by a duo called DNE (Aly Cook and David Horizon) the following year, and put a compilation together called Pacific, for Creative NZ.
By 1998 Sinclair had decided to relocate to the UK, leaving the country the following year. He has since focused on film and TV sound post-production and mixing. He returned to New Zealand in 2010 and continues to work in that field.
Deepgrooves produced an astonishingly sophisticated body of work; it was hugely influential on the next generation of artists.
Of the other original Deepgrooves partners, Bill Lattimer still runs his musical instrument shop, Bungalow Bill's on Khyber Pass, and The Lab Recording Studio, which relocated to a basement space under the Crystal Palace movie theatre on Mt Eden Rd in 1998. Mark Tierney is based in Los Angeles, working in film and TV production, and has recently returned to making music, with a new album under his own name being planned for release.
Kane Massey is based between Sydney and Tokyo these days. He revived the Deepgrooves website in late 2012, sharing many great photos and stories, and arranged digital reissues of 10 albums from the Deepgrooves catalogue in mid 2013, remastered with bonus tracks. As 2021 marks the 30th anniversary of the label, there are plans to celebrate this in some form, possibly with vinyl reissues.
Deepgrooves produced an astonishingly sophisticated body of work on miniscule budgets; it was critically acclaimed and hugely influential on the next generation of artists. It managed to deliver numerous local commercial successes, albeit in a haphazard fashion. The label offered a great kickstart to many careers, and it provided an opening for artists who didn't get a look in from the rest of the music industry here.
"There was such an extraordinary body of work that came out of that," says Chris Sinclair. And you have to give major hat's off to Bill Lattimer, who put the whole lot on the line to do that. I'm absolutely convinced that if we had all been together and we were in New York, say, it would have been so different. There was a sound that came out of Auckland at that time that was unique. It was fuelled by a wonderful melange of dub influences, and it was extraordinary, the styles were so diverse."
--
Read more: Deepgrooves Entertainment part 1
– Peter McLennan is writing a book on the Deepgrooves label.