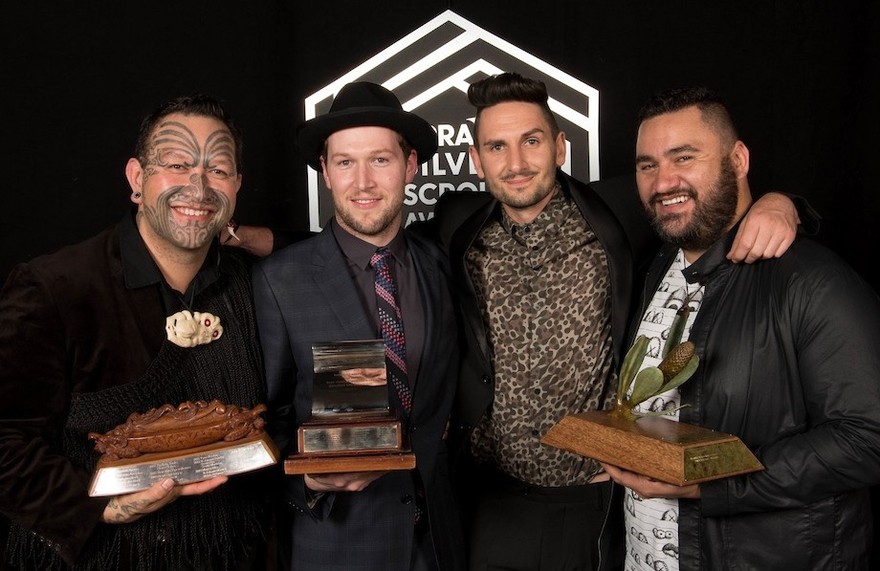 The 2016 APRA Silver Scroll award was won by Thomas Oliver for his song 'If I Move to Mars'. At the function in Auckland on 29 September, it was performed by Yoko Zuna. The other finalists were 'Dream', by Lydia Cole (performed by Nadia Reid with Sam Taylor); 'Give Up Your Dreams' by Samual Scott, Lukasz Buda, Conrad Wedde, William Ricketts, Thomas Callwood, and Christopher O'Connor (ie, The Phoenix Foundation; performed by Oystercatcher); 'Pedestrian Support League' by Emily Littler, Billie Rogers, Alex Brown, Christopher Varnham (ie, Street Chant, performed by Courtney Hate); and 'The First Man' by Tami Neilson and Jay Neilson (performed by Jocee Tuck). The five finalists in the 2016 Silver Scroll can be heard and watched at Radio New Zealand 's APRA page.
2016 marked 90 years since the Australian Performing Right Association was formed. The 2016 Silver Scroll event was significant for the prominence of Maori songwriters. Moana Maniapoto was inducted into the New Zealand Music Hall of Fame, with a moving speech by Hinewehi Mohi. The APRA Maioha Award for songwriting in te reo was won by Rob Ruha for 'Kariri' (performed on the night by Anna Coddington with SJD).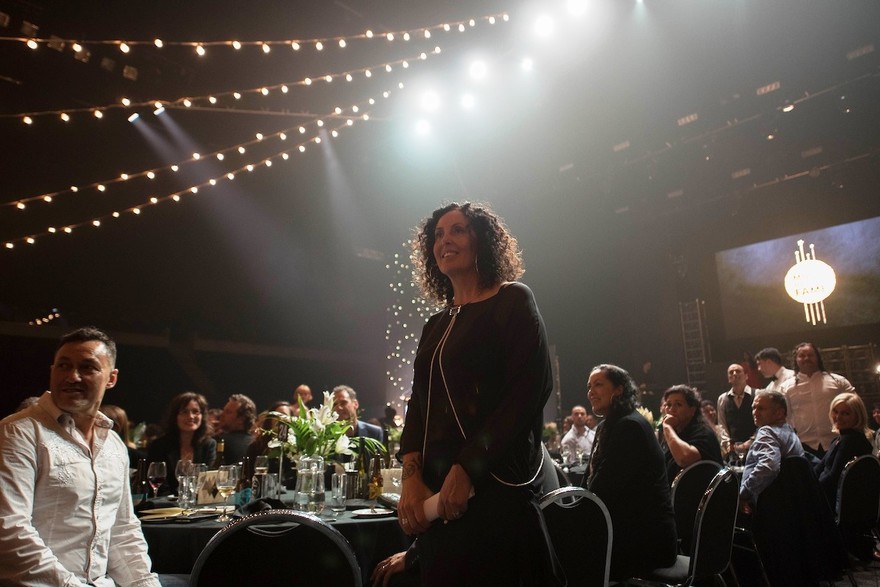 Other awards presented were the Sounz Contemporary Award, to composer Salina Fisher for 'Rainphase' (interpreted on the night by Jeffrey Boyle, Julia Deans and Chris O'Connor), the best original music in a feature film (awarded to Mahuia Bridgman-Cooper and Tama Waipara for Mahana), and the best original music in a series (to Karl Steven for 800 Words).
Each year at the APRA Silver Scroll Awards, the writers' representative on the board of APRA gives a speech commenting on the state of the country's songwriting. At the 2015 awards, Don McGlashan considered how New Zealand's songwriters convey their origins in their work. It isn't through mentioning place names or local references in the lyrics, though there is a long and honourable tradition of that.
There are more subtle ways, McGlashan suggested: it can be a chord change or the way a line is developed. Then he showed the audience how, using his guitar and – without reference to the distinctive strum popularised by Gerry Merito – gave a brief masterclass in New Zealand songwriting.
AudioCulture has extensive coverage of the Silver Scrolls online: a celebration of 50 years of Heavenly Pop Hits; a discussion with the musical directors who create the eclectic tributes to the songs that are finalists (a feature of the awards since 1993, when the evening began to become more of an 'event' than a handshake, a Rothmans and a glass of Export Gold or Blenheimer). APRA's photo albums from the Scrolls of 1970s, 1980s and 1990s show dedicated followers of fashion shift from kaftans to padded shoulders, shiny tuxes to acid-washed jeans. The complete list of finalists from 1965 from 1976, found at Dunedin's Hocken Library, reveals songs that are timeless or long forgotten.