Like Entrain, The Gathering and a hundred smaller parties, Splore was the product of the global dance music boom being brought home to ferment in local cultures. Unlike all of those, Splore has survived, grown and – sometimes – prospered.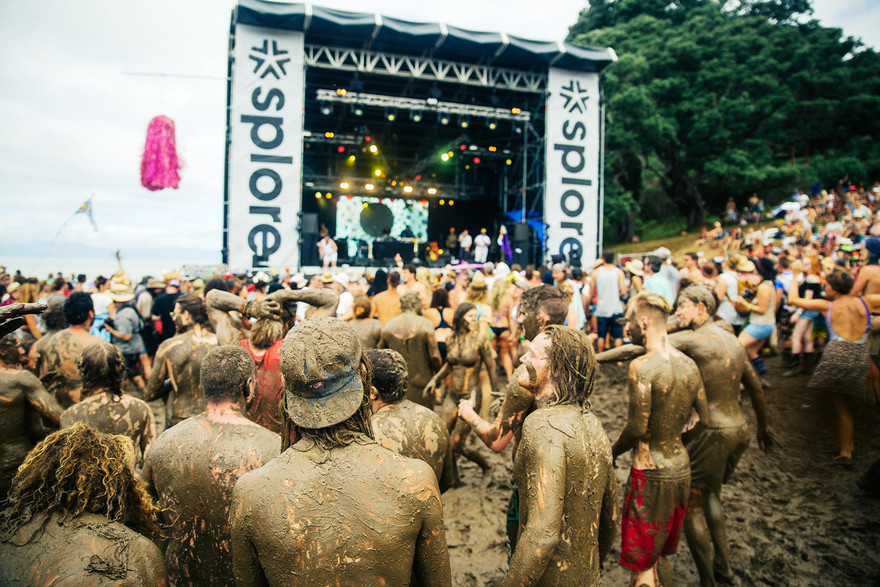 Early in 1998, Amanda Wright was back in Auckland after eight years out in the world. Since "stumbling across" the outdoor parties of Goa in 1990, she had become a DJ herself, moving between Goa, Germany and Australia, playing festivals and parties.
She didn't take long to find kindred spirits. A scene centred on the Cyberculture store on Karangahape Road and the Kog Transmissions studio in Kingsland was already moving out of the clubs to stage parties in town – notably at a "party warehouse" in Normanby Road, Mt Eden, where Denver McCarthy had recorded Micronism's landmark Inside a Quiet Mind – and out of town, at Woodhill Forest, Pakiri and Te Arai Point.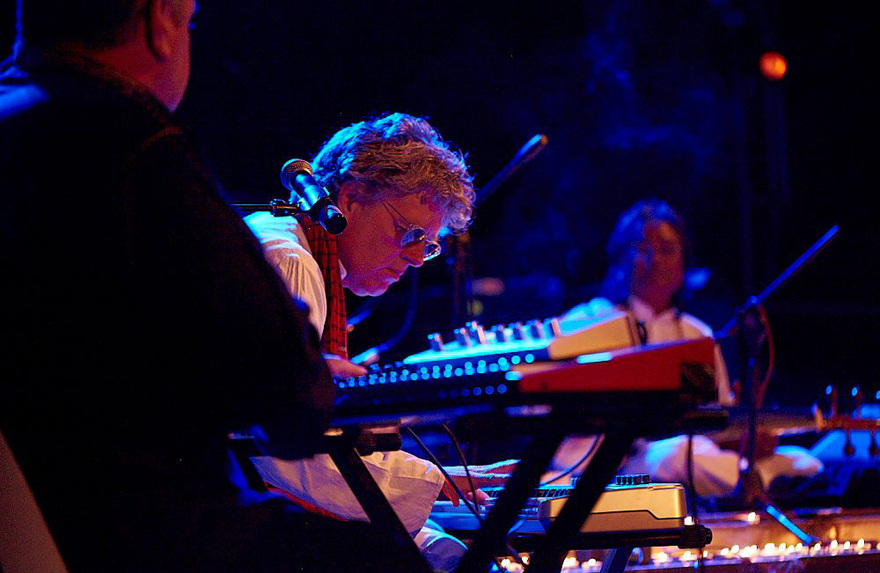 "There was this very underground world of people who were very passionate about the whole outdoor scene versus the club scene," says Wright.
Wright founded a talent agency, Mycellium, to work with the full span of the culture: performers, DJs, VJs and clothing labels. She had known a number of people in the scene since a visit home in 1994, when she met Jamie Larnach and others who'd been involved in the Entrain parties. They'd subsequently met up again in Germany, then reconnected in Auckland.
"In the late 90s Auckland was heaving with a colourful artistic community," says Larnach, who was living at the Normanby Road warehouse. "We had musicians, DJs, VJs, performance artists, visual artists, lighting designers, engineers and general freaks partying together.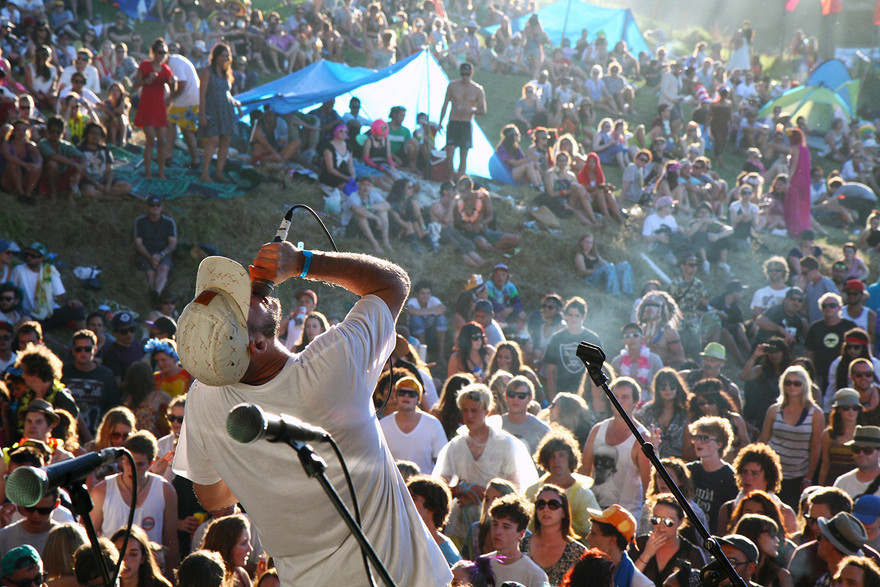 Back together, they began talking about staging a festival of their own.
"And we decided to do a New Year's festival. It was actually at the time that The Gathering was peaking, but we wanted to do something not so much in competition with The Gathering, just our own thing, in the Auckland region or thereabouts. Just do a really cool little dance party, really."
Deciding to stage a party was the easy part. Finding a place to do it would be much more difficult.
"We spent months trying to find a venue," says Wright. "There was a long journey of going around every farmer, all around Warkworth, Matakana, all sorts of different areas within an hour or two of Auckland. We came very close to getting a bunch of places, started to go through the process of getting permission – and got knocked back, time after time.
"We put an application in to Auckland Regional Council to do it at the Hunuas, near the water reservoirs. They of course were just not the slightest bit interested. There had been the first Ecstasy-related death and we were all pigeonholed. They didn't want a bar of anything to do with dance parties."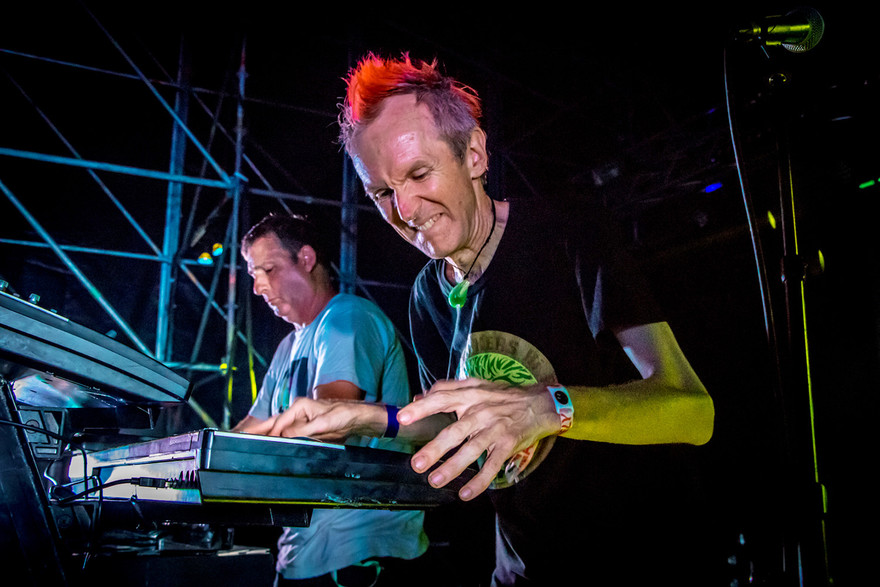 What they did find was a name.
"One of the crew, Nicole Martin, who used to do great little parties at Anawhata beach, found this book called Mrs Burns' Book of Strange and Preposterous Words and she said, 'I've found this really good word – it's Splore'," says Wright.
"According to the book , it means 'merrymaking, festivities, carousing and frolicking' or 'a good-going session' and we went, 'perfect!' It's a Scottish word. Robbie Burns also used to put on a Splore – which also means 'spree'. It's such a great word!"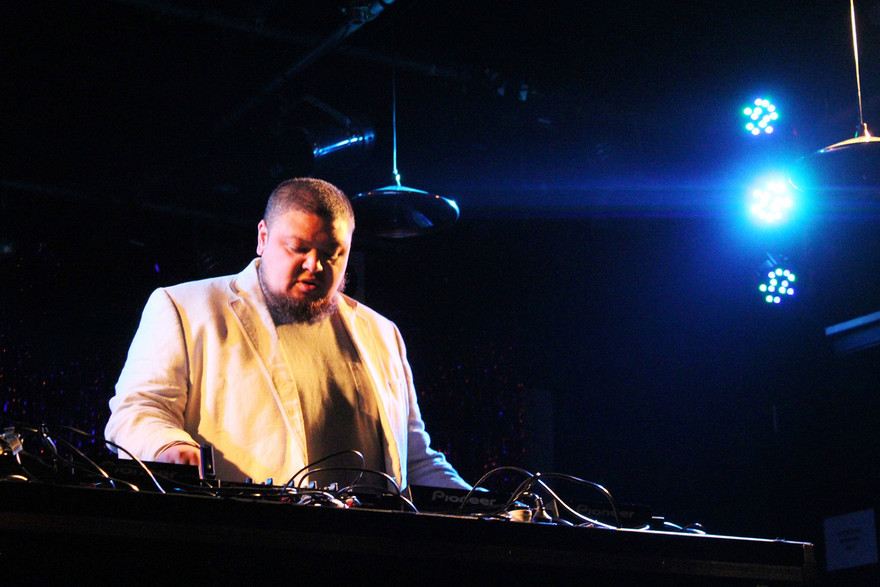 The name went on to fliers designed by Larnach and they started selling tickets. But as New Year's Eve came closer and closer, they still didn't have a venue.
Things were getting tight by the time friends pointed Wright and her team to Karioitahi Beach, near Waiuku, southwest of Auckland. They secured a site not on the beach, but high above it, on a clifftop plain looking out to the west and on 30 December 1998, about 700 people came to the party.
"It was wild and windy and dusty and very raw," remembers Wright. "But also great. We had all sorts of music playing – and stilt and fire performances. Splore's early roots are very much set in that.
"But wasn't the best place for people to camp. We had to go and take a chainsaw and cut all these lower branches of all these pine trees so people could set their tents up."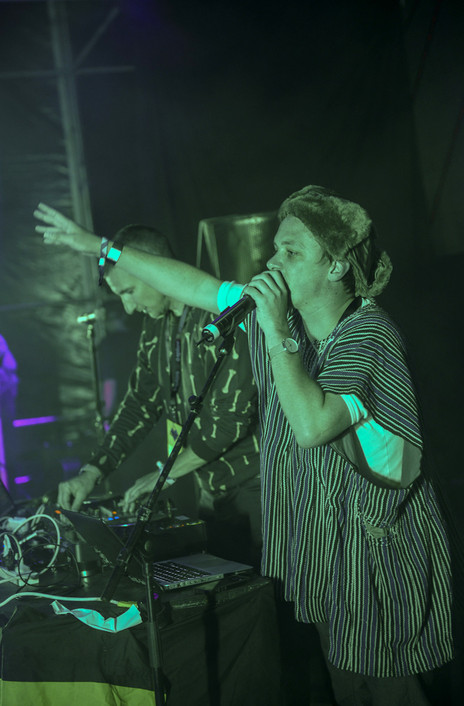 It helped that Jamie Larnach's wife Anne had worked on the Big Day Out and had event production experience.
The job of delivering Splore's first musical moment fell to Larnarch himself.
"It was New Year's '98 going into '99 and I played Prince's '1999'. I got the nod from the sound tech, dropped the needle on the record and pushed play. As the first chords came out over the sound system, I realised that it was on 33 instead of 45. Turns out that it's weird and wonderful slowed down."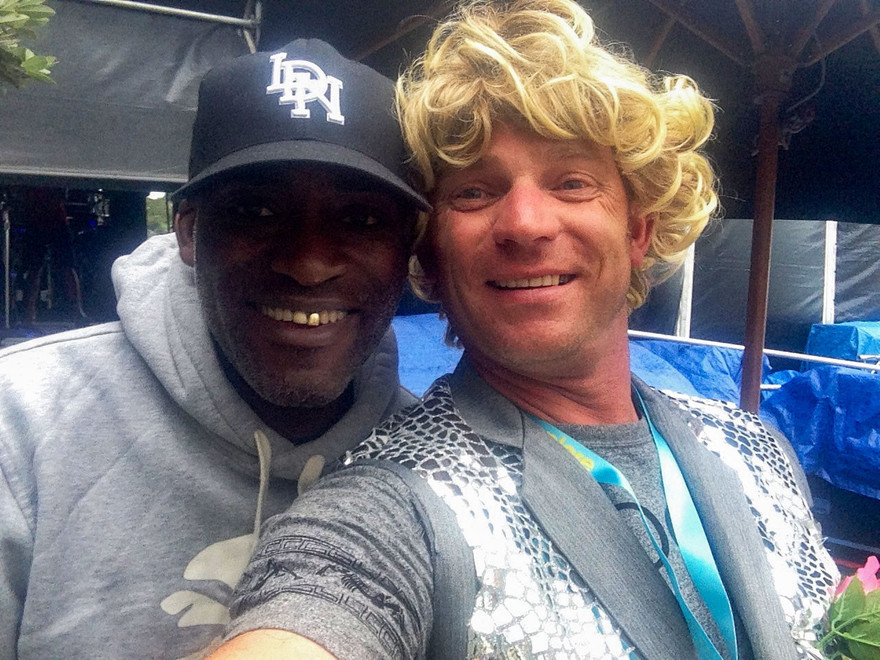 He would go on – later in character guises as the Dastardly Bounder or Doc Westie – to DJ at every Splore festival to this day – and with Anne, establish the festival's popular kids' zone, The Rumpus Room.
It might have ended there had not 21-year-old Morgan Sibbald come to Wright and offered to help with a party the following year. It came to pass, but not on New Year's Eve. The costs of staging a millennium party were prohibitive, so Splore was moved to January 2000. Wright's boyfriend Al Green – who later became part of the core production team behind Rhythm and Vines – joined the team and became a full partner the following year.
By 2001, Splore not only presented what looked like the whole Auckland inner-city scene transposed to the countryside – Mikey Havoc, Sola Rosa, Concord Dawn, Greg Churchill, Roger Perry, Dubhead and many more – but Wellington's Nomad and Gathering stalwart Bluey, and DJs and VJs from California and the UK.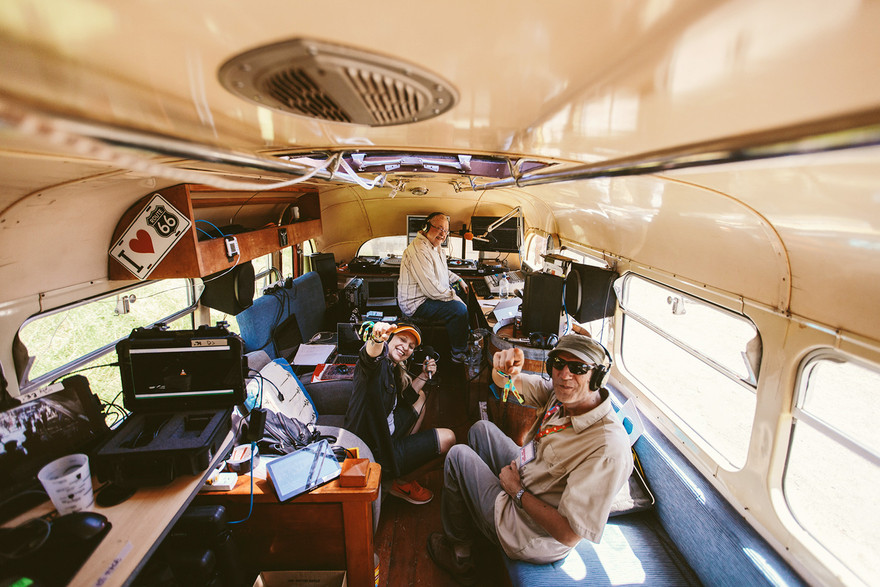 But it would be the swansong for the Karioitahi site. The festival sound and lighting company called to say that having spent a week cleaning dust out of its gear, it wouldn't be doing any more Splores – at least not at that site. So Splore went on the move. Happily, Auckland Regional Council, so hostile to the idea of a party in one of its parks three years before, had mellowed and was open to a trial event with some strict conditions in place.
For 2002, Splore moved to a beautiful, shady location in Waharau Regional Park in the Hunuas, 11km south of the festival's present-day site. Meanwhile, Wright and Green had been to the Burning Man festival in America (it was a return visit for Wright, who had attended Burning Man in 1998) and came back with new contacts and new ideas.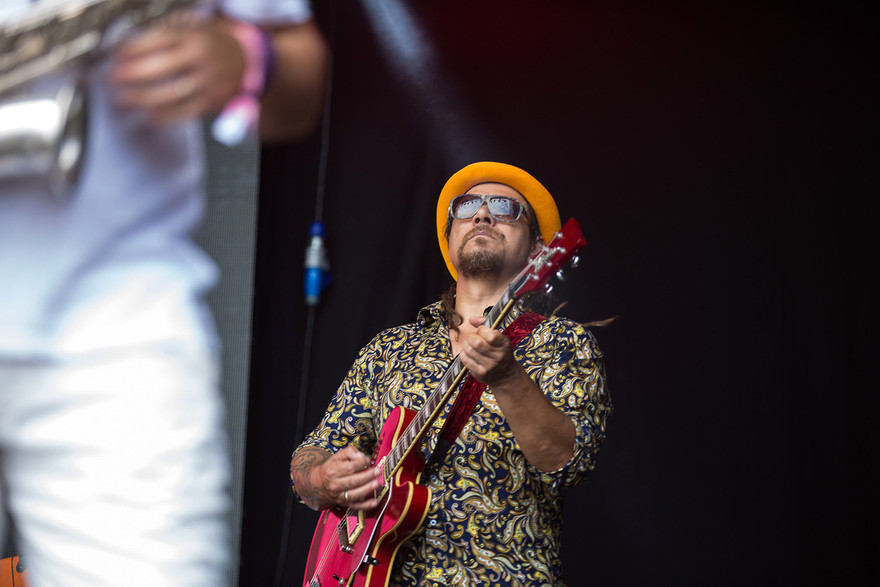 It became, says Wright, "my all-time favourite Splore and also what I would consider the tipping point in Splore moving from being a dance party to [having] more sophisticated content and programming."
A nascent Fat Freddy's Drop played their first festival show in Splore's geodesic dome – you can see it in their video for 'Hope'. Tom Bailey, James Pinker and Isaac Tucker played with Indian classical musicians as The Holiwater project. A 25-strong alternative circus troupe flew in from Burning Man and Splore's first Art Trail was established. Nearly 2000 people turned up.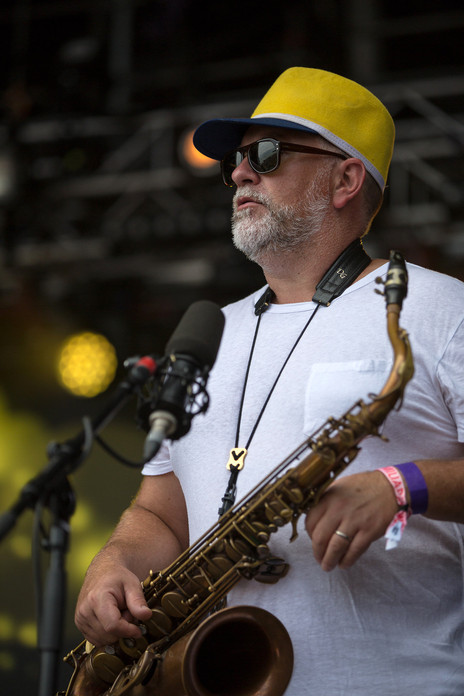 The only problem was the locals.
"We had terrible complaints from the local village. They put so much pressure on the regional council to not let us do the festival again."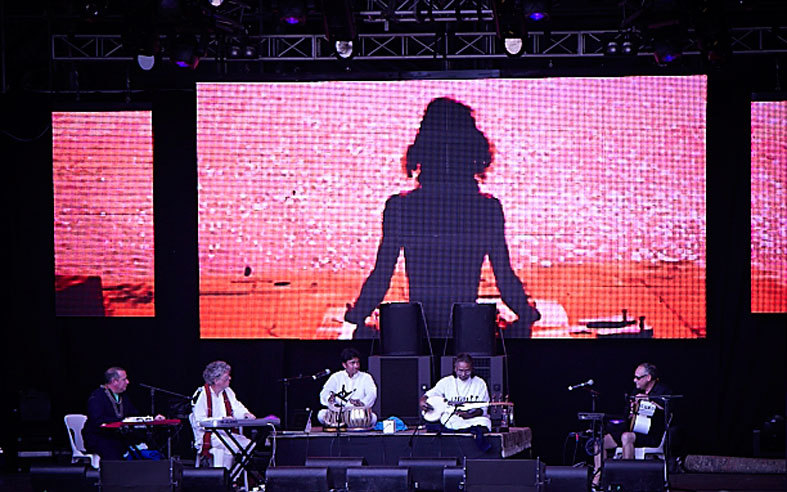 The team was unable to get resource consent for 2003 and although Splore was able to return to Waharau in 2004 (which is how Splore went biennial), it would be the last festival in the Hunuas. Worse, the 2004 event had run at a substantial loss.
"We gave away too many comps, didn't sell enough tickets," Wright says. "And Al and I had split up just before the 2004 event. So it wasn't just a debt, but a debt I owed with my ex."
Again, it might have ended there. That it didn't is down to the fact that the Splore team often met up at Galatos, the bar and music venue just off K Road. The venue was owned by John Minty, who had bought it after selling his publishing business, Minty's Media (which launched Marketing Magazine, AdMedia and others) in 1996.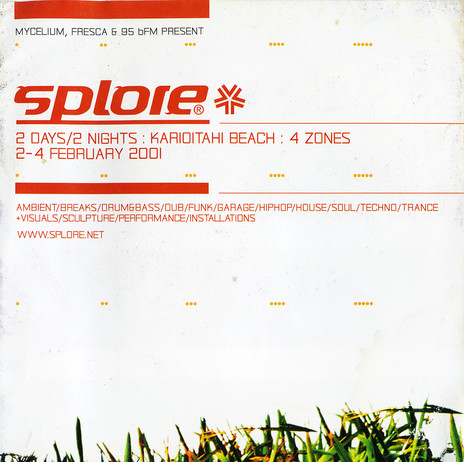 Minty bought 60 percent of Splore to clear the debts and took charge of the festival's musical curation, while Wright became the artistic director/producer, focusing on Splore's overall creative vision. Minty's entry to the business was, says Wright, "pivotal in us being able to continue the life of Splore."
Minty: "The reason I did that is that I had been impressed with what they were doing, and the thing that really impressed me was the non-musical elements. I'd never been to something that had the art works and people performing and dancing in the trees. I thought, this is too good a thing to let die."
But if Splore now had a future, it still didn't have a venue. Once again, the regional council's park rangers were helpful.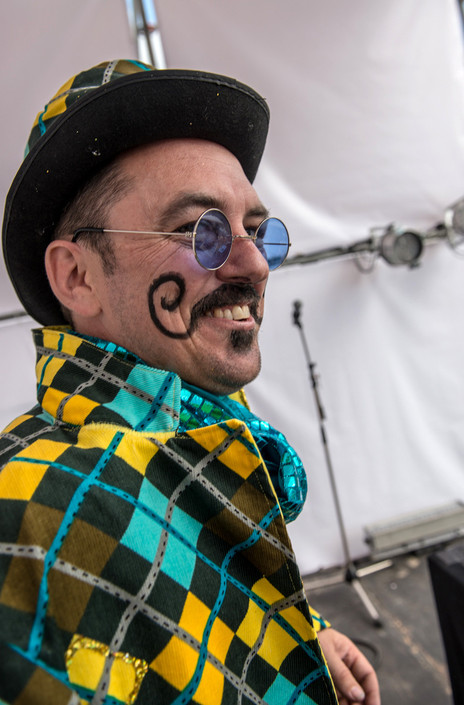 "They had come to see that we were serious," says Amanda. "One said, look we know this other park and took us down to Tapapakanga. And we went, oh my god, this is quite nice. Let's give it a crack here!"
Splore 2006, the first on the current site, saw the return of Fat Freddy's Drop and Pitch Black (who had been part of Splore's Auckland milieu from the beginning, but didn't actually play the festival until 2004).
Pitch Black closed the main stage and, says the duo's Mike Hodgson, "you could just feel the energy of the space. It was magic to be there." (He notes with pride that his son Sam, who at the age of 12 in 2004 was shown how to use the lighting board during Pitch Black's performance, returned in 2019 to manage the 24-strong team responsible for the festival's environmental lighting.)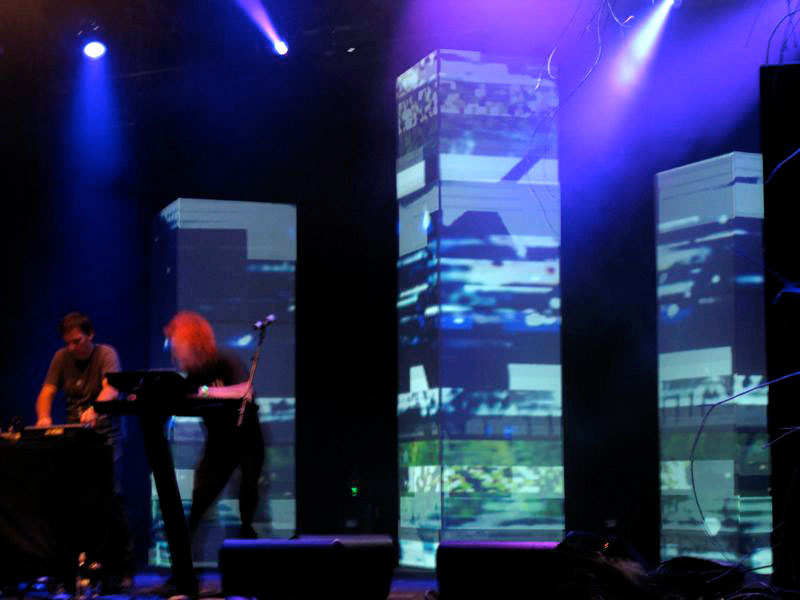 The 2006 festival also saw the birth of one of Splore's grand traditions: the Saturday night dress-up. Entry to The Butterfly Zoo, a Shanghai Lil-themed performance at the Living Lounge stage, was available only to Splorers who dressed in line with the theme. And, says Wright, they did, "in these crazy outfits, just beautiful attire.
"I think one of the coolest things they've done is tag Splore as 'New Zealand's biggest dress-up party'. It's an opportunity to be quite free and a bit fruity. The way that has grown over the years is a huge legacy for Splore."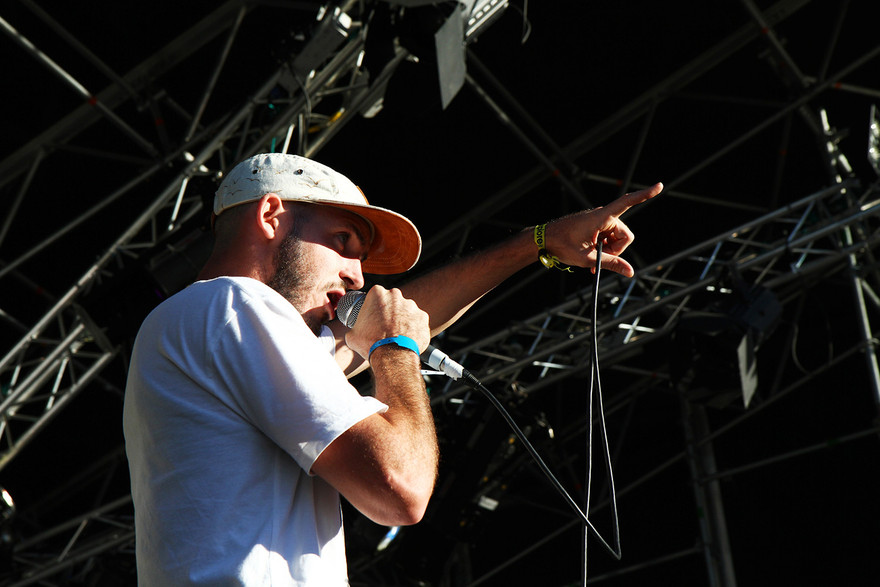 While Splore was now undoubtedly an international festival, a cluster of local acts had risen to meet the vibe of the event. Splore 2008 featured Shapeshifter, Kora, Tiki Taane, taonga puoru musicians Riki Bennett and Rewi Spraggon (together as Te Aratoi), Wellington Ukulele Orchestra, Three Houses Down, The Aviators and the Dan Sperber Complex. The old electronic music scene delivered Epsilon Blue and Wellington multi-instrumentalist Module.
In 2010, Pitch Black was back again – and brought new energy to the festival's tradition of video performance. "Up until then it was very much just playing our current live show," says Hodgson. "In 2010 we were offered the chance to create a bespoke show just for Splore. We built a series of cubes that we stacked on top of each other and videomapped to create a unique one-off show working with Chris Mac from Mulk."
In 2012, Hodgson would turn his attention decided to the festival's DJ Stage, creating a bespoke video work for all 22 visible surfaces of the stage.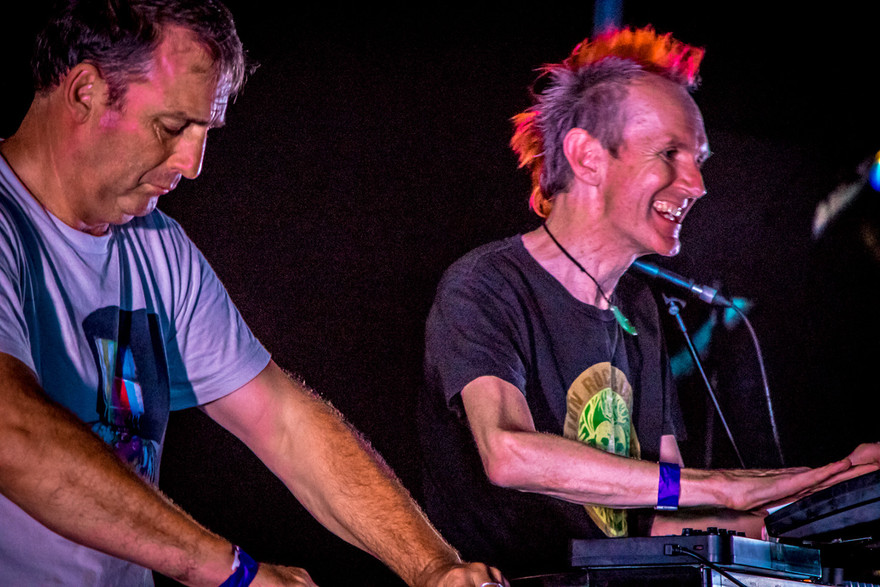 There was a hiccup in between. In the 2011 off-year, Splore was offered acts from the Good Vibrations festival in Australia. It was decided to stage Splore City, an event in Auckland Town Hall. Fly My Pretties lined up alongside Four Tet, Caribou and Kelis. There were trapeze artists in the hall and another Hodgson video work lit up the pipe organ.
"It was an amazing show, everyone loved it," Minty recalls. "We lost a fortune.
"It was a concept that could have worked after a period of time, but I think there was a bit of a disconnect in what people perceived Splore to be. They felt it wasn't this city-based thing."
The festival was back on site at Tapapakanga in 2012 – and hosting its biggest artist yet: Erykah Badu, along with a local bill that, with The Yoots, Lord Echo, Disasteradio and A Hori Buzz, had a strong flavour of Wellington.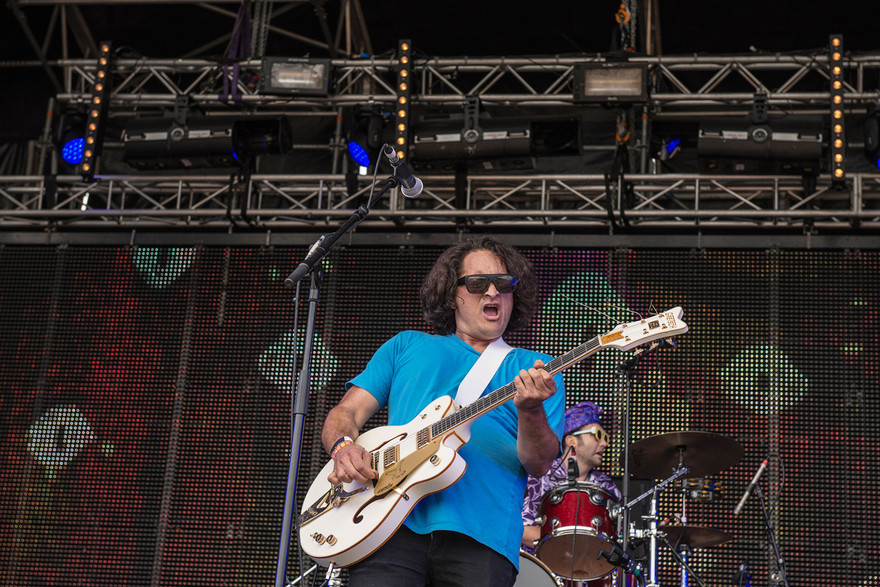 Most people remember Badu's set for the extraordinary 45-minute deluge that punctuated it. Wright remembers 2012 for other reasons.
"We had a massive crowd, it was out of control and I thought, 'you know what? I'm going to do one more Splore and I'm going to do it right. It's going to be the most sustainable festival you can have'. I refused to walk away from Splore without it being an exemplar of what can be done."
For 2014, Dave Watson was brought on board as the festival's sustainability manager. Re-usable globelet cups were introduced, all vendors were required to use compostable serveware, bins were monitored to make sure waste went in the right place – and the first composting toilets were introduced. Wright and her team had nailed it.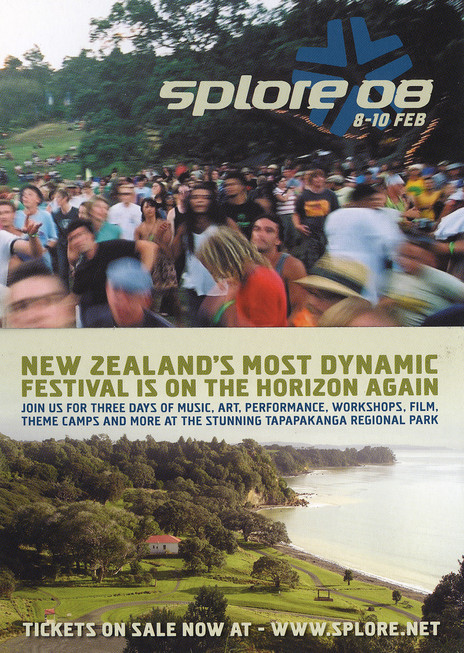 Minty became the sole shareholder in Splore, with Fred Kublikowski, who had joined the team in 2010, taking over as festival producer. The festival also returned to being an annual event.
Minty now spends about eight months a year travelling to festivals in Europe and America to audition acts and booking them based on "my assessment of them being charismatic and appealing to a Splore audience. We've built up that trust factor and that an incredible amount of freedom."
He's unabashed about making what sometimes look like unconventional calls.
"It's a bit like when I used to publish magazines. You don't research the market and say, 'if we did a magazine that did this, would you buy it?' You've got to take the bull by the horns and say, 'I think there's a gap here, I have a vision, let's just do it and see if people like it'."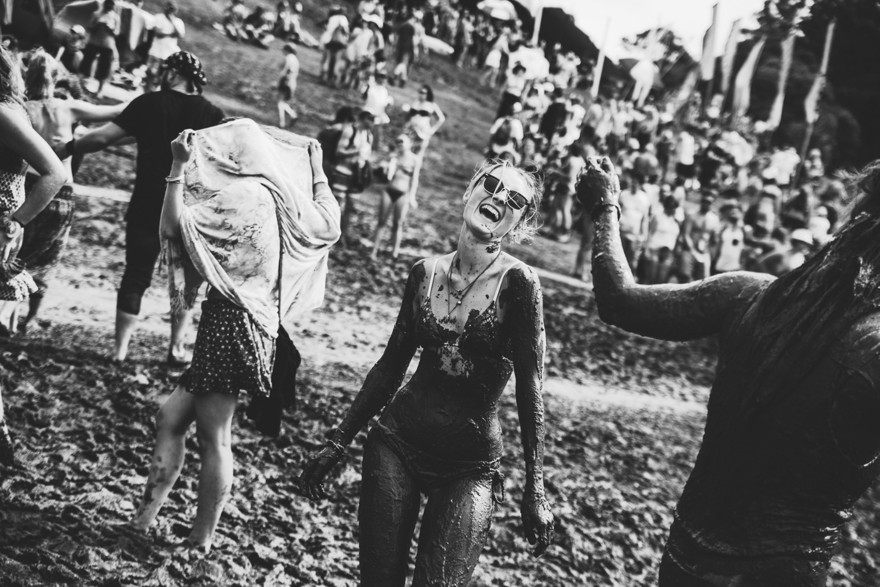 That idiosyncratic approach extends to local acts too. In 2018, Racing, who were used to playing small pubs in Auckland, pulled off an impressive Saturday night slot on the main stage.
The council bureaucrats on whom the festival's future relies have largely come on board – although sometimes, says Minty, that has been a matter of actually getting them to come to the festival.
"One of the bureaucrats in Parks was a real stickler and every time we put in an application for consent, he'd put his oar in and say, no, we can't have that. But we actually made him come down on a Saturday afternoon and I met him on the beach and he had this massive smile on his face. As soon as he got there, he understood what we were on about and we couldn't do anything wrong after that."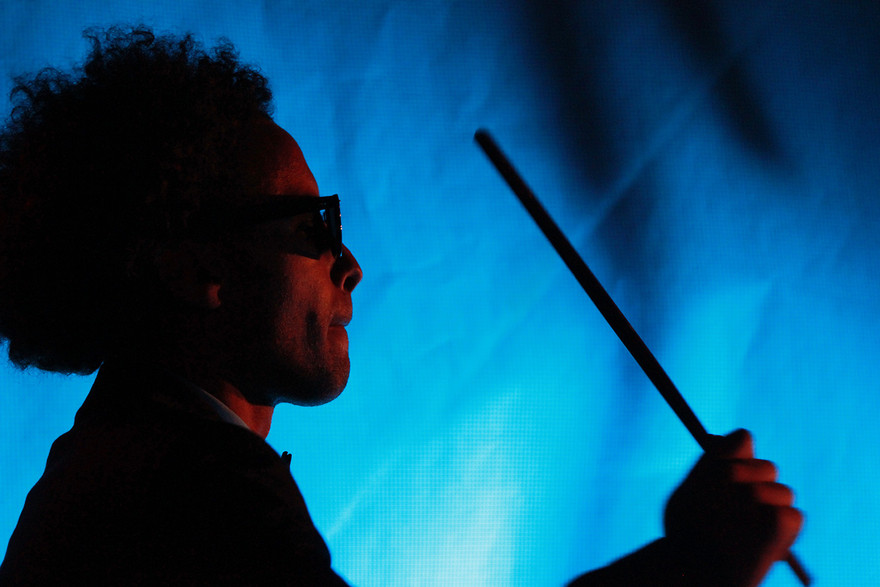 On the other hand, the tangata whenua, Ngāti Whanaunga and Ngāti Paoa, "were onto it pretty quickly, because they were on the ground and could see what was happening. They've always been pretty cool."
There are still challenging times – usually involving rain – but the festival, which sold out in 2019, is modestly profitable. The current consent, negotiated via the former Manukau City Council, ended with the 2019 event, but a new consent application – requesting an increase in capacity from 8300 to 10,000 – is in motion.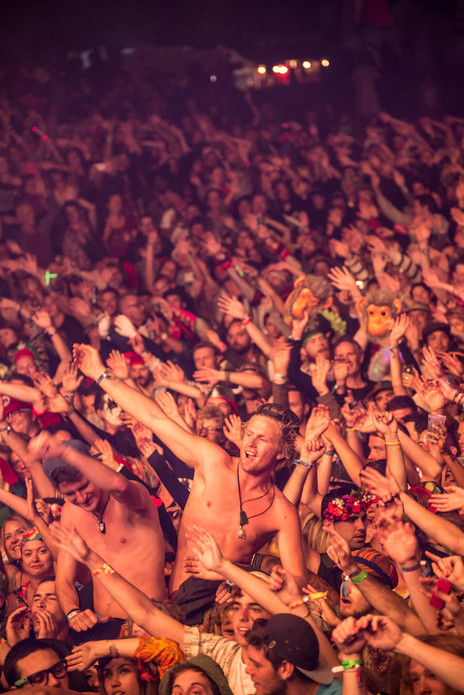 And the people who put on that very first party 20 years ago? They still come along.
"Splore has been really good to me and to many other artists," says Larnach. "Being able to play the music that I love, to a truly multi-generational audience is hugely rewarding. I think having kids around led to a true community. The culture that has developed around the event is healthy and vibrant and I'm chuffed to have been part of an event that has had such a long-lasting and positive impact on culture in New Zealand."
"What brings me back every year?" says Wright. "I love a good party and Splore is without a doubt one of the best. I have many friends who continue to go and we love to play and let our hair down and the fact that I can just go and revel in it now is the best thing. It's not mine any more, but I helped create this legacy and I'm able to just enjoy and love almost every minute of it now."
--