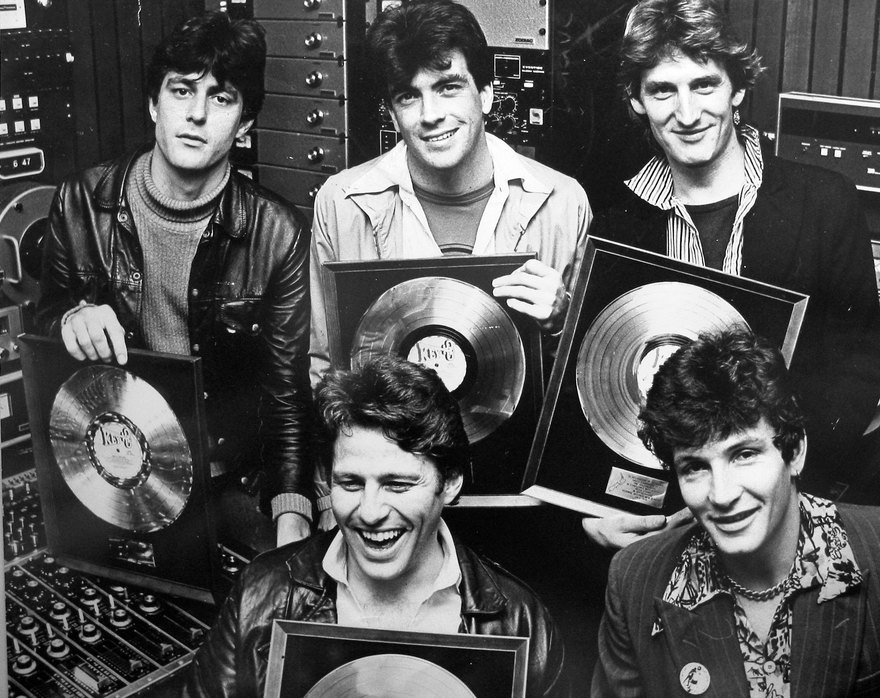 In this interview for 2003 television series Give It a Whirl, Hello Sailor's Graham Brazier, Dave McArtney, and Harry Lyon share memories of the early days of the band, playing their first shows, recording their first two albums Hello Sailor (1977) and Pacifica Amour (1978), and trying to make it in Los Angeles. They discuss the New Zealand touring circuit, going their own ways on separate projects, and working together on Brazier's 1981 classic solo album Inside Out.
--
Watch below: Full-length interview with Hello Sailor from Give It a Whirl (2003) via NZ On Screen (2022).
Watch below: Graham Brazier recalls watching New Zealand and international musicians perform. "I used to go and watch The Underdogs. I thought they were great. But when I was very young I went to a place called the 1480 Village and saw the Pretty Things. And that was it for me."
Watch below: Harry Lyon recalls the state of live entertainment that was on offer when Hello Sailor first formed: "When we came along it was fairly shortly after 10 o'clock closing. There was the Lion [Breweries] circuit and it was all very cabaret ... and we were young student-y bohos. Inner city dwellers, if you like. And it wasn't what us or any of our friends wanted to listen to. The people who drank at the Kiwi Tavern certainly weren't going to rush off to see those sorts of bands."
Watch below: Dave McArtney: "We started writing songs pretty much as soon as we met. Well, Graham was already writing." Graham Brazier: "I was writing songs before I played anywhere. First place I ever played was at Nick Villard's Embers, Nick Villard was a very famous beatnik ... I played two or three songs, got so nervous I ran away and never played there again."
Watch below: Dave McArtney discusses Graham Brazier's songwriting style: "The songs were little vignettes about people. And about life, and acid-trippy types of scenarios. Odd things, negative things, dark things, a bit of film noir in there. And yet you had this pub rock."
Watch below: Harry Lyon on whether Hello Sailor's live energy was ever captured when recording: "Recording an album is a different thing to a live experience. A recording needs to stand up to repeated listening ... it's another side of the coin."
Watch below: Harry Lyon recalls how they were treated by pub managers while on tour, and learning to value themselves: "We didn't get treated very well to begin with ... we fought against that ... Even though I nearly swallowed my tongue the first time I asked for a thousand dollars for the band, I kind of got over that."
Watch below: Hello Sailor discuss recording Graham Brazier's classic 1981 album, Inside Out: Graham: "Everybody that played on it played with a certain passion. And it worked – in spite of the fact that I did all the vocals in eight hours."
--
This interview was recorded for the 2003 season of TV series Give it a Whirl. All audiovisual content is copyright to Visionary Film & TV, and may not be reproduced.
--
Further reading: Nick Bollinger on Give It a Whirl