Stumbling upon a 2020 online interview with the infectiously gleeful Harmonic Resonators singer Jeremy Hantler, in which he contemplates getting a red cap emblazoned with "make yodelling great again", got me thinking about how intrinsic yodelling once was to New Zealand country music.
From the moment hillbilly music hit our shores in the late 1920s via the records of Vernon Dalhart and Carson Robison, then in the 30s through Jimmie Rodgers' blue yodels and Goebel Reeves' 'Hobo's Lullaby' – and through the films of singing cowboys Gene Autry and Roy Rogers – local performers attempted to perfect the technique.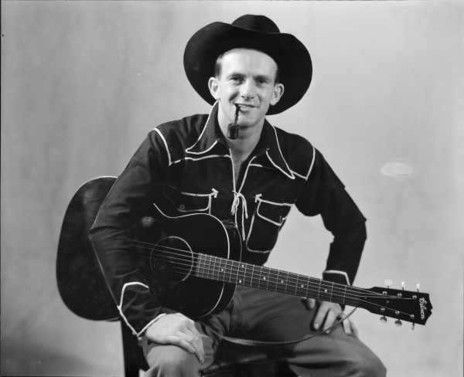 Showman Tex Morton displayed some expertise and was soon inspiring a generation of New Zealanders and Australians with his own recordings on the Regal Zonophone label, the earliest of which were credited as "The Yodelling Boundary Rider".
Following in his footsteps was Dunedin's Les Wilson. Billed as the "14-year-old yodelling cowboy" in 1939, Wilson's career was impeded by World War II but really took off in the 1950s when he and wife Jean Calder recorded a series of his own yodelling numbers. Wilson's 'Rockonover River' (commonly stylised as 'Rockin' Over River') is a yodelling anthem on both sides of the Tasman and has been covered by almost every artist mentioned herein.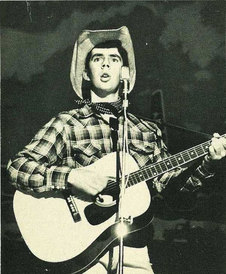 Then there were recording acts such as Jack Christie, Johnny Granger, Rex Franklin, Garner Wayne, Max McCauley and Rusty Greaves. 'She Taught Me How To Yodel' was among South Island sensation John Grenell's first handful of singles in 1964, while the 1970s and 80s brought Noel Parlane, Patsy Riggir, Roger Tibbs, Kitten and the inimitable Topp Twins.
Although the art of yodelling fell out of favour in recorded mainstream country music beyond the 1990s, it was still a part of the country music awards circuit with many of the amateur singing competitions providing a yodelling section. Names such as Merv McEnteer, Sheree Ellen and Melissa Daisley spring to mind as successes on that circuit over the years.
Fast forward to the 2020s and yodelling is making a comeback of sorts in Aotearoa by way of The Harmonic Resonators, a family band from Tauranga who are injecting the vocal gymnastics into countrified versions of Māori waiata alongside te reo renderings of hits like 'Take Me Home, Country Roads' and 'Listen To The Music'.
Hence, this is the opportune time to pull together 10 instances of New Zealand yodelling that span the almost 87 years since Tex Morton first set foot in a professional recording studio, as I do my bit to "make yodelling great again". I wonder if Jeremy Hantler ever did get that cap.
--
Tex Morton – Swiss Sweetheart
Travelling to Australia in 1933, Nelson-born Tex Morton had been a busker, a tent-hand, a boxer, an animal tamer and a hobo before striding into the Columbia Gramophone Company in Sydney in February 1936 to record four western songs.
'Swiss Sweetheart', written by Morton, tells of his Swiss yodelling sweetheart who waits for him up on the hill and whose voice is as clear as the bell. So is Morton's as he yodels at evening and at dawn. Australian musicologist Peter Doyle wrote in 2005: "Morton's trilling, freely melismatic yodel displays a high degree of unselfconscious virtuosity."
Morton was more succinct in the NZ Listener in October 1949: "The story is that I learnt to yodel up in the Maitai Valley, but it was just one of the things I did in vaudeville. I used to sing a comic song and a straight song and a ballad, and then put in a yodel occasionally for variety."
Les Wilson and Jean Calder – Rolling Wagons
For his earliest recording sessions at the start of the 1950s, Les Wilson and his 2ZM engineer travelled from Gisborne to an echoey hall in Nuhaka, northern Hawkes Bay. Wilson would sing into the microphone but turn his back to it and yodel at the walls.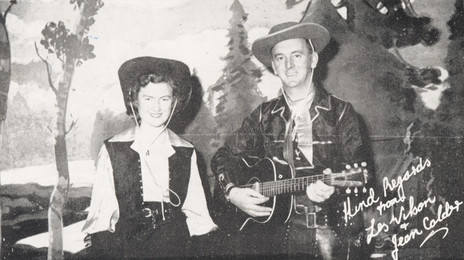 Recorded with his wife Jean Calder, Wilson's own 'Rolling Wagons' could well date from the couple's time in Australia with its mention of Mother Nature's grand highway "rolling down the Castlereagh". They had moved to Australia in the mid-1950s. It also mentions the Rockonover of his most famous song ('Rockonover River') and features passages in which Wilson and Calder yodel in harmony.
According to the Australian Country Music Hall Of Fame website, a family tragedy occurred during a 1960 tour of Australia and Wilson and Calder left the business and settled in Brisbane. Wilson's influence with his songwriting and yodelling continued to be far-reaching in both his home country and his adopted home.
Max McCauley – I Was Born To Yodel
As a schoolboy, Max McCauley was enthralled by the western yodelling recordings of Jimmie Rodgers, Canadian Wilf Carter and Australia's "Yodelling Sweetheart" Shirley Thoms that would waft over from the neighbour's house in Gore. He also took a shine to Austrian Alpine yodelling. McCauley employs both in his self-written 'I Was Born To Yodel'. Inspired by Les Wilson, McCauley had taken to writing his own material to show off his ability.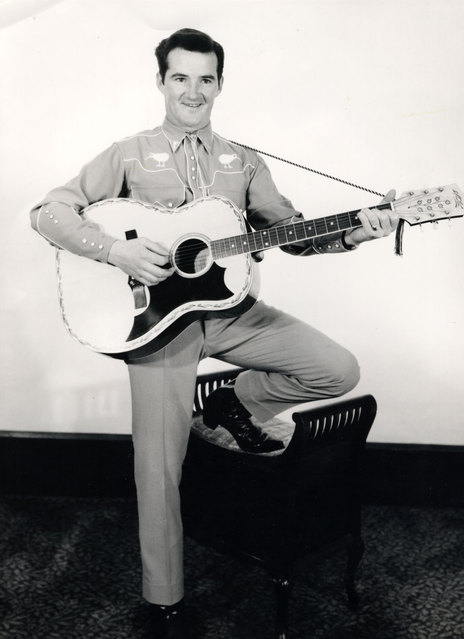 In 'I Was Born To Yodel', he sings of hearing a pretty yodeller from far across the sea. He then travels to Switzerland and is unable to forget the Alpine yodelling of a sweet Swiss maid. He concludes that high upon the mountains of New Zealand is where he can sing and yodel to his heart's delight.
Early in his career, McCauley flirted with rock and roll until given some sage advice from Christchurch promoter Trevor King to stick with the country. It's well worth checking out McCauley's cover of Jimmie Rodgers' 'Blue Yodel No.6' where he exercises his rock and roll chops.
John Grenell and Fred Dagg – She Taught Me To Yodel
After the South Island leg of a 52-date New Zealand tour in winter 1976, A Bit Of A Dagg was filmed before a live audience. Fred Dagg (comedian John Clarke) tells the audience they had intended to show some of the highlights but one or two were a little bit grubby or mentioned politics. He introduces singing star John Denver Hore, as Grenell was known then, as "one of the more famous and impressive other bits".
Later in the show, Grenell returns to perform his 60s hit 'She Taught Me To Yodel', first released in America in 1942 by Elton Britt. Grenell mesmerises the throng with his pitch-perfect yodelling before asking if any of them want to have a try. Dagg interrupts and says he'll give it a crack and that Grenell is wanted on the phone.
Grenell disappears and The Big Dagg Band continues as Clarke initially plays it for laughs before dazzling the audience with his yodelling proficiency. All is revealed when Grenell reappears from backstage.
Patsy Riggir – Silver Wings
By the 1980s, there was no need to turn your back on the microphone and yodel to the walls. Studio technology had progressed to a point where an echo could be achieved from racks of equipment. Producer Rob Aickin would just set up a Neumann microphone and rely on Patsy Riggir's impeccable technique to lean into or back off the microphone as necessary.
Predating US country star Merle Haggard's song of the same name, 'Silver Wings' is another of "Otago Rambler" Les Wilson's yodelling nuggets. The protagonist yodels mournfully along the homeward trail as they watch the shining silver wings of an aircraft fading out of sight across the mountain ranges. The song appeared on Riggir's platinum-selling 1982 LP Are You Lonely.
When her father Jack Riggir was a boy in Te Kuiti, the family listened to Jimmie Rodgers and Wilf Carter records on a wind-up gramophone. He sang songs for Tex Morton in Morton's dressing-room after a show and recorded sparingly for Eldred Stebbing's Zodiac label. By the time Patsy Riggir was five, she was standing on a chair singing beside her father.
Kitten – Daddy Was A Yodelling Cowboy
Yodelling LPs were big business on the Music World label in the 1970s and 80s and Kitten's Yodelling Sweetheart in 1983 was one of their bestsellers, going gold. Like Patsy Riggir, as a youngster Kitten (real name Muriel Honey) would perform alongside her father, who had taught himself to yodel by listening to Tex Morton recordings.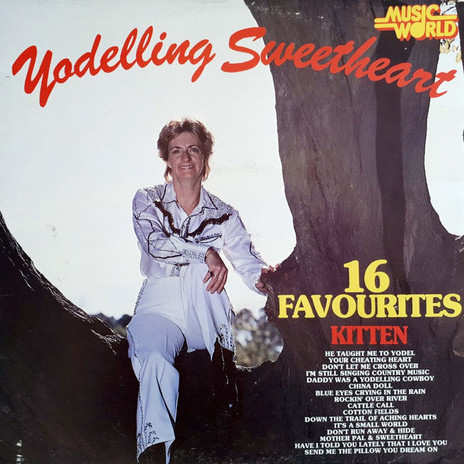 When Kitten first heard 'Daddy Was A Yodelling Cowboy', written and recorded by Queenslander June Holm in 1942, it struck a chord. Lyrics such as "My daddy was a yodelling cowboy, that's why I'm his yodelling cowgirl" and "There he taught me how to yodel and sing the cowboy songs he knew" reminded her of her dad.
June Holm found fame singing and yodelling on Brisbane's Radio 4BK in the 1930s and had her own show on ABC Radio. She sang for the troops during the Second World War. After losing both of her parents and her husband in the first half of the 1960s, Holm died from an overdose of prescribed drugs on New Year's Eve 1966, leaving behind five young children.
The Topp Twins – Country Music
The moralistic country music club set were unsure whether The Topp Twins were taking the piss or not when they burst onto the national scene in the early 1980s. They certainly looked the part in their satin-and-tasselled shirts and gingham skirts, but what were these lyrics about Dolly Parton?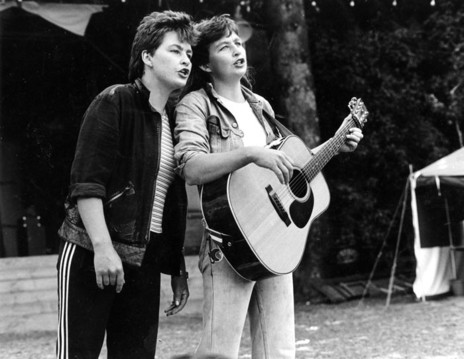 The Topp Twins' love of traditional country music and yodelling comes from an upbringing amidst the records of Tex Morton, Slim Dusty and Shirley Thoms. They prefer to send the genre up than to put it down. "When you're sending something up, you have to know how to do it in the first place," Jools Topp once said. "If you're putting something down, you don't have to know how to do it at all."
As evidenced on this song about "a nicer kind of punk" that will keep you "good and gay", Lynda Topp is a skilled yodeller. The art was a staple of their live act that always brought the house down. In the 2000 documentary In Search Of The Lonesome Yodel, The Topp Twins set out to save the yodel and prove it still had a place in music.
Roger Tibbs – The Yodeller
Roger Tibbs' self-penned 'The Yodeller' is his life in song. It starts with Tibbs as a young boy sitting beside a campfire listening to his father sing the cowboy songs of Tex Morton, Wilf Carter and Australians Slim Dusty and Buddy Williams. He goes on to compare his first forays into yodelling to a squealing sow or a lovesick hound.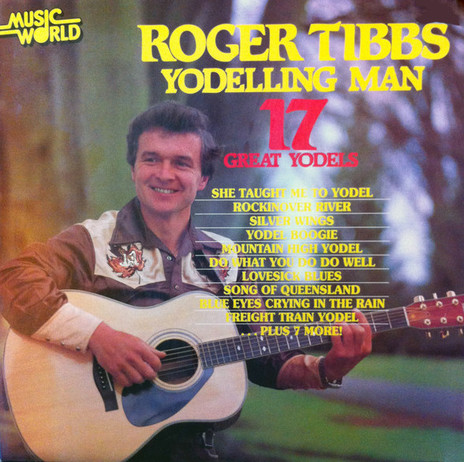 Throughout the song he describes how his falsetto comes true after practising day and night. The craft takes him around the world until the "young folks" say they don't want a cowboy on their radio, so he tries to be Mick Jagger and Bob Marley and even gives Elvis a go. Ultimately, he concludes he was born a yodeller and will die the same.
Tibbs was one of the last New Zealand residents to win a Golden Guitar before the Country Music Association of Australia ruled out entries from outside Australia. His Yodelling Man [Music World] was awarded the Top-Selling LP gong in 1986.
Melissa and Chet – Yodel Medley
Husband-and-wife duo Melissa (nee Daisley) and Chet O'Connell were raised on country music. She the Morrinsville yodelling prodigy who won a series of amateur country music prizes including the overall New Zealand Gold Guitar Award in 1999, he the son of renowned Whangārei bandleader Johnny O'Connell who has forged his own successful path as a bandleader and session guitarist in Auckland. They met at the Norfolk Island Country Music Festival in 2001.
'Yodel Medley' begins with 'Mockingbird Yodel', first recorded by Harry Torrani in 1937, continues with Slim Whitman's 'Song Of The Old Waterwheel' and ups the pace for 'Where Did The Yodellers Go', written by Buzz "The Idaho Yodeller" Goertzen. Melissa injects just a hint of 90s pop diva phrasing while Chet's acoustic accompaniment is as steady as a rock.
Melissa and Chet perform mainly in the corporate world now where there isn't much call for yodelling, but they still jump at the chance to do a country gig. Chet has appeared on recordings by The Topp Twins, Malcolm McCallum, Dennis Marsh, Shane Hales and Midge Marsden, as well as being Marsden's guitar player for the best part of two decades.
The Harmonic Resonators – Ka Pioioi
This clip from The Harmonic Resonators' YouTube channel features two-thirds of the band in rehearsal mode on 'Ka Pioioi', which appears on their debut album Waiata Ngahau. Jeremy Hantler's crystal-clear yodel turnarounds bookend the Māori waiata; the type of material that has seen the group go viral online.
Made up of Hantler, his mother and father Renny and Jenny Hantler, his best friend Ryan McIntyre and his mum Sharon McIntyre, plus young electric guitarist Ryan Monaghan, The Harmonic Resonators started out as an excuse to play some gigs with the family but soon took on a life of its own.
Word spread about this band that was performing modern pop songs in a country flavour and even yodelling! It just plain exploded when schoolteacher Jeremy Hantler introduced a song he had been working on with the school's kapa haka programme. The Harmonic Resonators now specialise in countrified Māori waiata and have even had some big hits from the past translated into te reo. The whole thing is topped off by Hantler's drive to make yodelling great again.