After Worldservice was released there was interest from EMI in Australia. "EMI was Trevor [Pagan Records] Reekie's New Zealand distributor but they weren't at all interested in us," says Tierney. "But an A&R guy in Sydney was showing real enthusiasm. He gave us money for demos, and mixing at 301 in Sydney. For us, this was the big time. And we basically started remaking Worldservice, but this time 'properly'."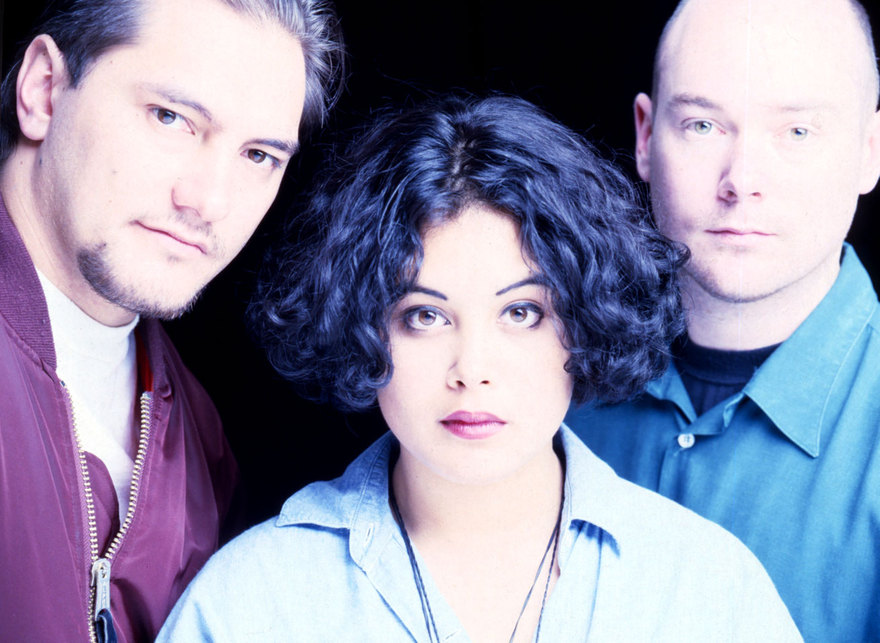 "I remember basically killing myself on the engineering side during this time. But the downside of this interest was we couldn't get a contract out of him. It was endlessly dangled as a three-album deal, now it's a five-album deal with video support, now it's a one-off. All the while we're just recording and demoing on his dime. This went on for almost two years. We had Broadcast finished in early '93 or at least a pretty complete version of it."
Broadcast (1994)
Despite the protracted wait, Broadcast, aided by the backing of Sony – Strawpeople signed with them in March 1994 – would be their most successful album, reaching No.3 on the charts and spending almost a year in the top 50.
"They had to leave Pagan," Reekie told Rip It Up, "to preserve the unit that is Strawpeople."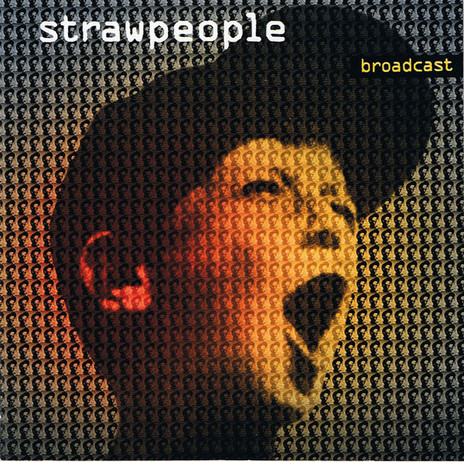 Casserly explained that at that time, "It looked like it would take another two years to get [Broadcast] out due to a whole lot of complicated legal reasons, nothing to do with Trevor at all. In fact it was devastating for us when we had to tell Trevor we were leaving."
But that delay took its toll. Internationally, others were catching up with what Strawpeople were doing. "I can remember Fiona bringing in the Portishead album while we were working on the ill-fated EMI version of Broadcast," recalls Tierney. "It was half 'well now we're fucked' and half 'shit, this sounds like us!'. We also found those records an encouragement. Other people were mixing jazz, urban funk, and weird noise and having success, why couldn't we?"
"For the past 12 months pissing off Auckland band Strawpeople was easy," wrote Rip It Up's John Russell when the album was finally released."All you had to do was walk up and say, "when's your new album coming out?"
Tierney, who didn't go into detail about the Australian fiasco at the time, commented to Rip It Up that "talk is cheap and in the music industry talk is very, very, very cheap."
In the end Broadcast was, essentially, a repackaging of Worldservice with new songs added.
"Some were re-recorded," says Casserly. "This was part of our defection to Sony from Pagan, and due to that we had a bit more cash for bigger studios like Airforce where they sent out for nice food. We ate a lot back then, carbs weren't an issue in those days, we ate like pigs."
Perhaps due to carb loading it was a fraught sprint to finish the album with the final track only completed the day before mastering. Tierney described it to Rip It Up as, "… more sophisticated than Worldservice. It's more of a grower, less patchy and a more complete record."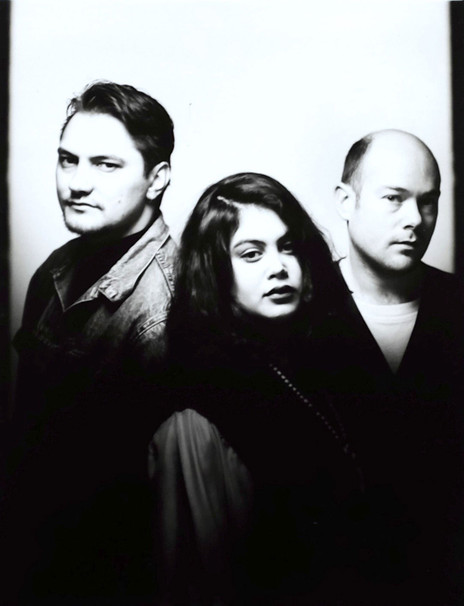 The first single was a cover of Australian band The Church's 'Under the Milky Way', sung by Stephanie Tauevihi. The song was chosen partly to make an impression on the Australian market. Its video featured fuzzy footage of Tierney and Casserly pretending to play guitars.
The opener, 'Crying', was a highlight. "Fiona's attitude on that song was kind of the zenith of that phase of the band," says Tierney.
By now Strawpeople also had the luxury of their own studio, Wireless, funded mostly by their commercial work, specifically the ubiquitous Primo jingle which Tierney considers a song in itself.
"For us, it was life-changing money," remembers Tierney. "We could finally buy our own sampler and drum machine! It ushered in what was, for me, the golden age of the band, where we were working almost full-time with Fiona McDonald.
"The negatives were, along with major label influence, it came to completely overpower the experimental side of the band. It became a kind of end in itself. Not good."
Casserly remembers that Wireless was based around a Mac computer loaded with digital audio workstation Cubase.
"We had all sorts of early digital tape machines, some based on VHS tech, they cost thousands and ended up on the inorganic. We had a proper mixing desk, some Yamaha speakers, built a makeshift sound booth. Rent was cheap in those days. That was where we did 'Sweet Disorder' and the later Broadcast tracks although we also did some sessions at The Lab and Airforce too, from memory. The Wireless studio was our hangout mostly and where we worked on ad music for a while."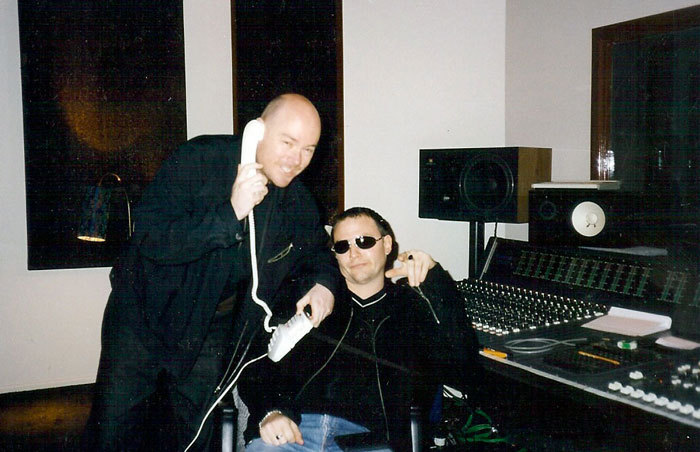 Leza Corban featured on the Silver Scroll-winning 'Sweet Disorder' (written by Casserly, Tierney and Grace's Anthony Ioasa) which is, after 'Taller than God', Strawpeople's second most-streamed track on Spotify.
"Well the Silver Scroll was a surprise," says Casserly. "That was with the incredible Leza Corban singing, Anthony Ioasa on keys and Steve Harrop on double bass. That was a dream team."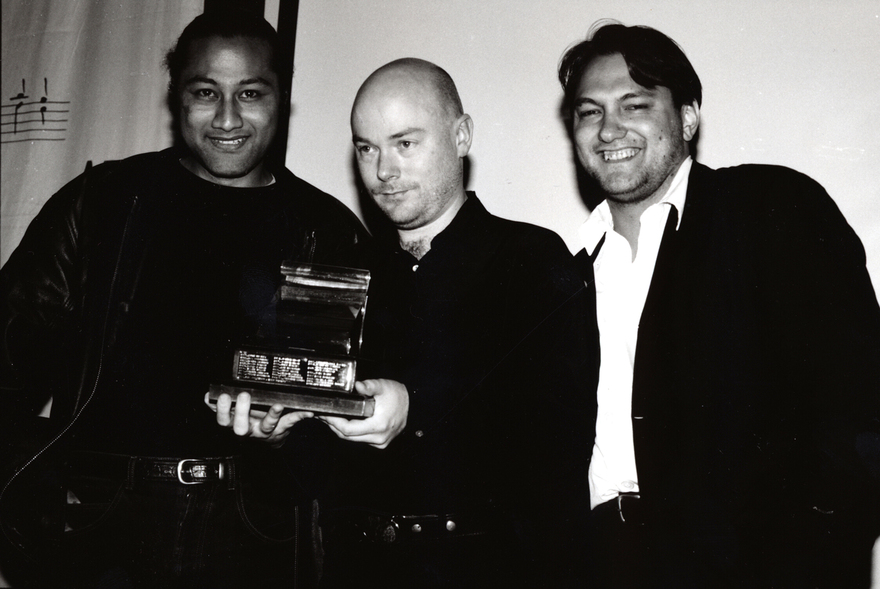 The success of the track saw Strawpeople and Corban travel to Hong Kong to shoot a video, the chilled beats contrasting with the hustle of the city which was still under the flight path of Kai Tak airport at the time.
"I love it because it was our first-ever direct love song," says Tierney. "We had always tried to stay ambiguous with our lyrics but the chorus to that song is inspired by a specific person, and to this day it stands out to me as the one time Paul didn't challenge a lyric."
The sampled voice is Richard Nixon talking to the Apollo 11 astronauts on the Moon.
When interviewed by NZ Musician in 1997 Casserly looked back at Broadcast's lack of international impact.
"Everyone thought "Well something should have happened but it didn't and why didn't it happen?" The conclusion was that it was too difficult to market overseas because they want a face, it's got to be simple. You can't say it's a collaboration of people they don't know, it doesn't work. I think essentially at this point I've come to the conclusion that you should do what you do well and what you enjoy doing, and don't try and second guess yourself."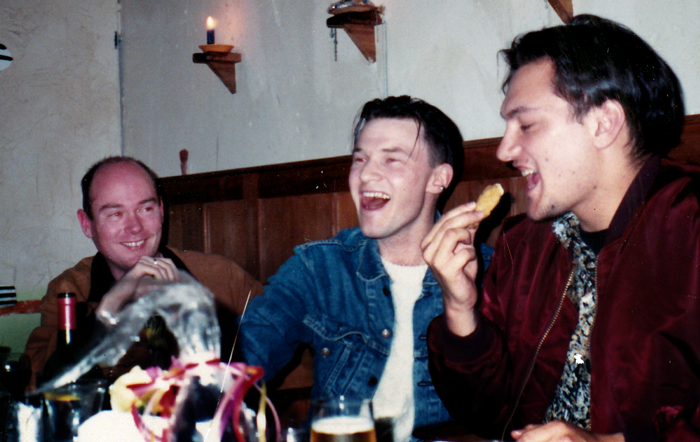 Tierney cites Casserly's not wanting to play live as one of the factors. "We were the first generation of New Zealand musicians who didn't want to think that we had to go to London or Sydney to make it. We were wrong, but only because the internet hadn't been invented yet! We had interesting, creative lives in New Zealand, why would you give that up to live in a cold flat in Ealing or Redfern?"
Exit Mark
Despite the local success of Broadcast, Tierney departed in 1996. There were rumours at the time that the pair were threatening to sue each other.
"We'd just started work on what would become Vicarious and he [Tierney] had just started to get a lot of commercial work, directing ads and all sorts of stuff, so I always thought that was the guts of it, he didn't seemed interested anymore," says Casserly.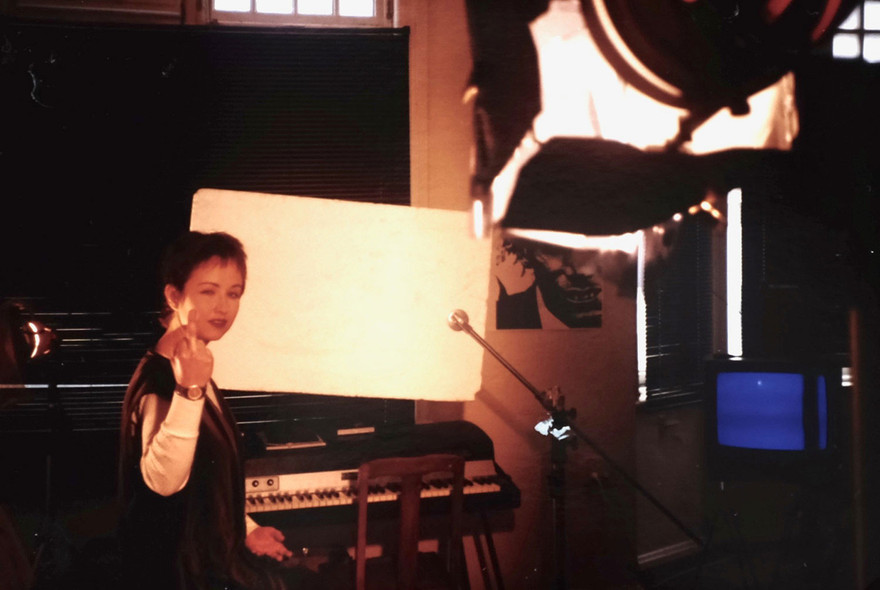 "Also Sony were pretty keen for Fiona to be on board for that one, I was too, Mark not so much. I never heard about the suing, but it was a strange time."
Tierney says the split was over one aspect of one song during the writing of the Vicarious album, "which covered an iceberg underneath. And I still hate that one thing Paul insisted on that made me throw in the towel. Truth is, over 12 years our lives had totally changed."
Tierney had many irons in the fire: a busy engineer, from 1991 he partnered in the Deepgrooves label with Kane Massey and Lab Recording Studio owner Bill Lattimer, and he was in demand as a producer, notably for These Wilding Ways (Paul, 1991) and the Jean-Paul Sartre Experience (Bleeding Star, 1993), both recorded at Airforce studio in Auckland. He also had other work in television, starting with music show CV in 1989 – and by the mid-90s had moved into directing.
"I was directing almost full time with commercials and music videos. In the year I left I had two 60 minutes-plus documentaries screen on prime-time New Zealand television.
"I'd just signed on with a prestigious commercials company in Sydney. I didn't need the Strawpeople for my creative outlet anymore. And we'd always used a very harsh Socratic method in our song sculpting, to almost a Gallagher brothers level at times, so I'd just had enough and to be fair, they of me. How committed was I if I'm doing all this other crap?
"It was as painful as a divorce (I cried!) but like a good divorce it's better that it happened. I've never regretted it."
In hindsight he says that one of the highlights of his time in Strawpeople was watching Gus Van Sant's To Die For, which featured their song 'Wings Of Desire') with Casserly in an empty Leicester Square cinema.
"We thought, oh it'll be on the radio in one scene, or over the credits. Nope, it's the entire fucking soundtrack to the most crucial six-minute scene in the film! Peak Nicole Kidman in full seduction mode to our music. And it was a great film overall. We came out of the theatre, into a cold but sunny London day, basically looking at each other and laughing with joy and wonder."
Tierney says he doesn't follow the New Zealand music scene since he left the country in 1999. "Paul has made the Strawpeople his own thing and that's great. He's a stayer. I see no reason he won't or shouldn't make Strawpeople records/videos/tours until he dies!"
Vicarious and 100 Street Transistors (1997)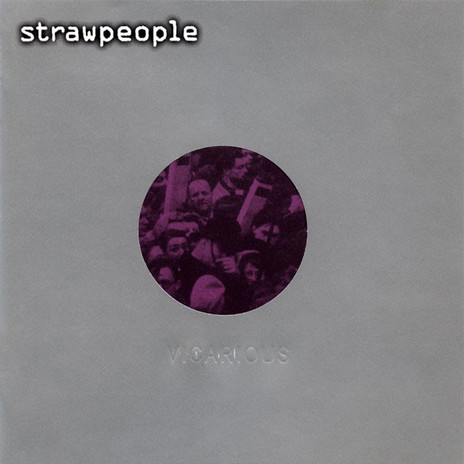 For his part, Casserly never had any doubt of carrying on post-Tierney. "[Mark's departure] certainly gives you a bit of extra drive in terms of getting on with something, and Fiona and I just got on so well together writing songs," he told Rip It Up in 1997 as Vicarious was about to hit stores.
Although he'd never thought of himself as a songwriter – "more a collaborator and cobbler" – the appearance of Vicarious, which would reach No.4 on the album charts and sell 10,000 copies locally, would suggest he had that cobbling down to a fine art.
This time out there were no covers. "I think it was important to get past the cover thing," said Casserly in the original press release, "initially we did it to get exposure, and in all fairness it did the trick but after the success of 'Juice', 'Trick With A Knife' (a top 40 hit in Australia) and 'Sweet Disorder', we finally realised that our own songs were doing better than the covers."
Casserly had already begun writing new material with Victoria Kelly, who was to be the new Strawpeople vocalist, but Kelly's decampment to study in the States meant that it was left to Casserly and Fiona McDonald to pick up the pieces. The pair spent months writing the songs for Vicarious in early '97 in the spare room of McDonald's Grey Lynn flat.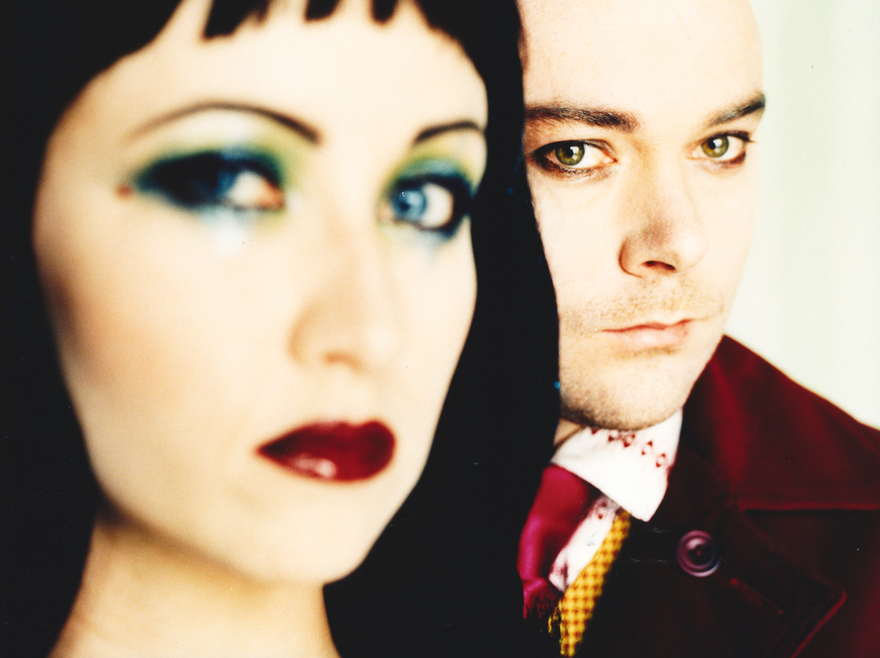 This time out McDonald sang on all the tracks. Victoria Kelly co-wrote two tracks and arranged strings on four (including the sublime opener 'Taller Than God'); Casserly also snapped up one of Greg Johnson's best songs in 'Boxers' (Johnson also adds trumpet on three tracks). Chris Matthews from Headless Chickens added guitar to 'Spoiler' and 'Inject Me', and Stellar* guitarist Chris van de Geer and drummer Andrew Maclaren also feature.
Rip It Up described it as, "a Pandora's box of ambient, atmospheric melodies, lush strings and groove heavy electro-beats..."
Casserly admitted to Rip It Up, "No longer was I thinking, 'I can't write songs, I'll just put some beats down and I'll tape some stuff from television and stick it on top.' It was more like, 'Yeah, I'll write some songs, I'm a songwriter.'"
And the public agreed. The album was a triumph, winning Album of the Year at the 1997 New Zealand Music Awards – beating out The Mutton Birds' Envy of Angels and OMC's How Bizarre while the single 'Taller Than God' went top 20 and was finalist for Single of the Year.
Also released in 1997 was the remix album 100 Street Transistors which Casserly says was Paul Ellis's idea (Ellis was then working in A&R at Sony).
"It was great fun, some cool people did some wacky things with the songs, wonderful really to have tracks reimagined by other people. Zane Lowe's lovely remix of 'Inject Me' even managed to make a terrible song sound great, I thought."
Also present were Unitone HiFi, Michael Lawry and Joost Langeveld, who turned in an atmospheric remix of 'Spoilers'.
Local producer Simon Holloway's version of 'Dreamchild' (aka 'Juice') kicked off the album and featured local jazz musician Nathan Haines. The track also featured an out-take from the movie The Wicker Man – the original inspiration for the name Strawpeople.
"I laughed when I heard that," says Casserly, "and I knew it had to start the album."
At the time of its release Casserly described the record as "fun" to Rip It Up. "You give someone a DAT with just a vocal, and they give you back a completed track. I imagine it's like famous painters who don't do all of their paintings, they give it to someone just to sign it."
The Leza Corban-voiced 'Sun Comes Up' was the only new track on offer (the instrumental 'Mile Over Melbourne' was only released as a B-side).
Most of all, Casserly loved the idea of a song being stripped apart and rebuilt as new. "Sometimes it's fun to ignore the hook and bring some other part of the song to the forefront, and that will become the highlight."
The Best of 1990>2000 (2000)
No one was in danger of forgetting Strawpeople in 2000 with the release of a Best Of and a new album.
Russell Baillie's liner notes to the Best of package highlighted the group's impact to its inner-city Auckland audience: "In an odd way these tracks might be considered the place's soundtrack in the 90s. A period when the South Pacific metropolis started to assert an urban style and culture of its own, and the rest of the world came closer, especially digitally.
"It was also a place where it was finally okay to be a band who would rather spend their time fiddling with the machinery of recording studios (initially others' eventually their own), writing songs, or deconstructing others ... Strawpeople rewrote the rules of what a pop band could be. It could be a studio-only unit with an ever-changing cast. It could be about music that only exists only via electronic media (hence the title of wireless-friendly album titles Worldservice and Broadcast). It could sound like dance music but also be about songs best contemplated while sitting quite still at home. And it could make pop that was grown-up and stylish."
No New Messages (2000)
But first there was No New Messages – according to Casserly, its title inspired by "that woman on my cellphone message service who seems to delight in telling me when I have … No New Messages."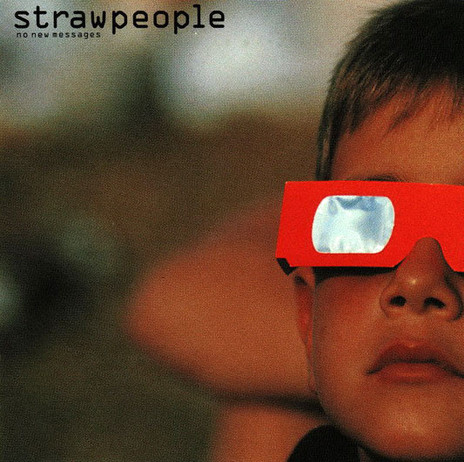 Along with the usual array of female vocalists, Casserly again worked with Joost Langeveld. "He got involved from very early on and has been my partner in the project essentially," Casserly told NZ Musician. "He really had a big impact on the programming aspects and just upping the game quite a lot."
Victoria Kelly was also back and drummer Wayne Bell added live drum tracks. Bell recalls a Strawpeople recording session with him in the late 90s. "I was having trouble hearing the intricacies of the part and wondered why. It may have been Paul's transistor radio tuned to a talkback station or maybe it was the television showing CNN – both turned up to 11 ... but something was making it hard to hear the track play back … this was how Paul liked to work – everything going at once! I got used to it."
The album starts with a splendid sped-up version of The Cars' 'Drive', sung by Bic Runga. "I was talking to Bic's manager one night about how I wanted to do a cover of 'Drive'," Casserly told the Otago Daily Times. "He said it was a good idea and that I should talk to Bic about it because it was one of her favourite songs." The track reached No.7 on the singles chart.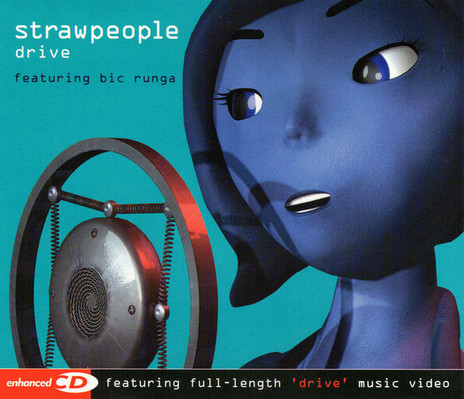 When promoting the record Casserly told the Herald's Russell Baillie, "There's just more work put into [No New Messages] and more appreciation of the length of time it takes to make a track good. It's definitely more solid rhythmically."
Cars also featured in the mixing process with Casserly taking the rough mixes for a spin around Auckland in his. "A lot of new tracks start out there."
Other standout tracks included a version of Greg Johnson's 'Scared of Flying', sung by Leza Corban, and a dark, almost spoken version of Ted Brown's powerful 'When Feeling Just Right Goes Wrong'.
The album saw Casserly widening the sonic palette. "Most of the tracks were rhythm tracks that I'd been working on over the course of two years, after work and in my spare time and then I made them into songs," Casserly told Rip It Up. "I took them to Radio NZ and got Wayne to play along with them ... I replaced some of the sampled loops with his live loops ... It was just a way to give it a bit more dimension and swing."
Bell, who co-produced 'When Feeling Just Right Goes Wrong' with Casserly, describes him as, "a taste merchant. Not too tied up in the musical technicalities – just an innate sense of what worked and, more importantly perhaps, what didn't."
The album got good reviews, with the Herald finding "something velvety and entrancing in the best of this album's luxuriant electropop, whether it's Bic Runga's lead track given a light basting of drum'n'bass, the languorous torch tune of 'It's Not Enough' (Kelly), the deftly jazzy shapes of 'When Feeling Just Right Goes Wrong' (Crompton), or the unhurried electro-soul of 'City Lights' (Corban) and 'Gentle' (Anika Moa). It's swish, poised, and technically impressive."
While the album wouldn't match the sales of Vicarious, Casserly was playing the long game. "I guess you tend to measure yourself against the most successful people in the world who do the same thing you do," he told the Herald in 2000. "In that regard, as you get a little bit older you get a bit more realistic: the only way to be successful, unless you are really lucky or really amazing, is just to keep doing it."
Count Backwards from 10 (2004)
"Four years seems like a good time between records I would have thought," says Casserly about the gap between albums. "There's no real schedule as you might have guessed, apart from making the music between TV projects."
Count Backwards from 10 was recorded over a period of three years at Pitt St Studios near K Rd in Auckland and at Greg Johnson's home studio in St Mary's Bay. The distinctive cover art is by New Zealand artist Karl Maughan. "He paints gardens like a genius," commented Casserly, "and what's more he does a superb pig on a spit."
Casserly was pleased that this was a more up-tempo album than its predecessor. The album was co-produced and mixed by Stellar* guitarist Chris van de Geer.
Being essentially a band of one also had its advantages. "There hasn't been the burnout effect because I'm not a band as such," Casserly told the Northern Advocate in 2004. "It means the rubbish that happens to a rock band, the endless touring, the fallouts and egos, doesn't happen.''
McDonald was back, co-writing and singing three tracks, 'Running Away', 'You're Still On My Mind' and 'Rain'.
The album received a four-star review in the NZ Herald with Russell Baillie stating, "it's proof ... that Strawpeople are yet to run out of smart ideas and Casserly and team remain one of New Zealand pop's smartest think-tanks."
Baillie singled out for praise Boh Runga's 'No One Like You' (sung by her sister Pearl) and the lush cover of the Psychedelic Furs' 'Love My Way', sung by Leza Corban.
Casserly admitted to the Hawkes Bay Today that radio play is a big deal to Strawpeople. "We don't play live, radio is how we promote ourselves" – and he was "particularly proud" of the radio appeal of 'No-one Like You'. "I keep having people come up to me and say 'I can't get that song out of my head', which is good. The funny thing about an album is you go through different favourites and different phases. When you finish every song you're in love with it. 'Wire' – the song that Jordan Reyne sings – has a real presence and I love the mood that comes through, the slight anger and her attitude. In terms of dramatic feel it's quite strong."
And while the number will need to be a lot higher than 10, Strawpeople fans can start counting down to a new album – Casserly has been working again with McDonald, Langeveld and van de Geer.
"It's a bit like those old jokers who have a boat on the front lawn for ages," he says. "You think they're never going to finish it but suddenly the front lawn is empty. The boat will be there for another six months I reckon, just needs a motor and a bit of a paint."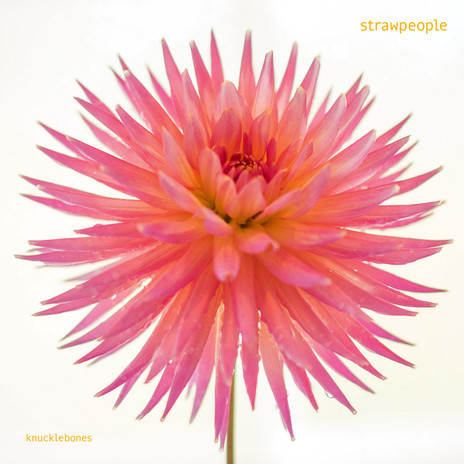 Knucklebones (2023)
In 2023 Strawpeople released Knucklebones, a collection of all-new material. Alongside primary members Paul Casserly and Fiona McDonald are guest performers Matthias Jordan of Pluto on keys, Nick Atkinson of Supergroove on saxophone, Chris O'Connor on drums, Mark Hughes on bass and an appearance by legendary Auckland busker Luke Hurley on guitar.
Guitarist Chris van de Geer and bassist Joost Langeveld also returned – as players, producers and label owners at Bigpop, with the album being recorded in their Auckland studios. "It's so cool to work with these guys again" says Casserly, "they live and breathe music."
– Updated September 2023
--