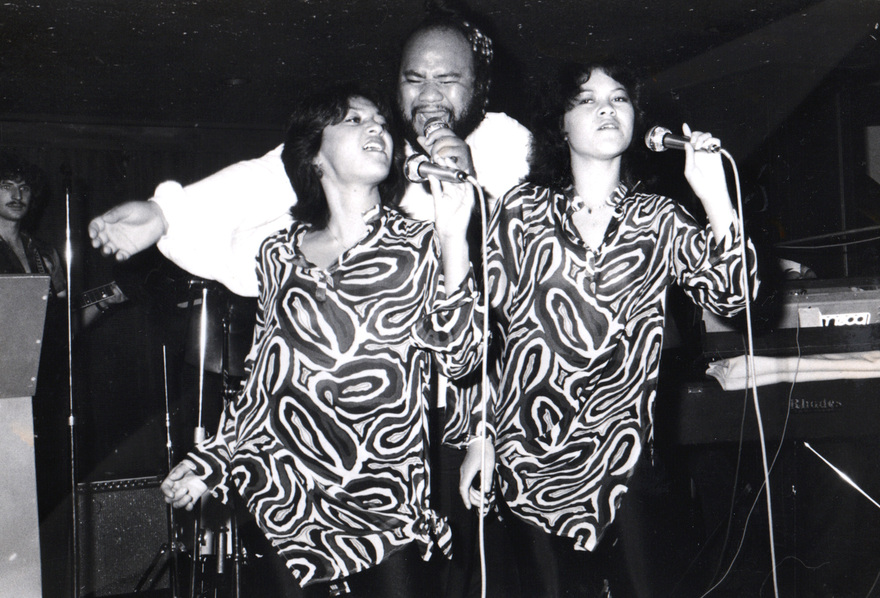 "Do you like good music? Yeah yeah!" Arthur Conley's 'Sweet Soul Music', co-written with Otis Redding – and with an opening horn riff lifted from The Magnificent Seven – was the opening number by Rick Bryant's Jive Bombers when they played venues such as The Gluepot during the 1980s and into the 1990s.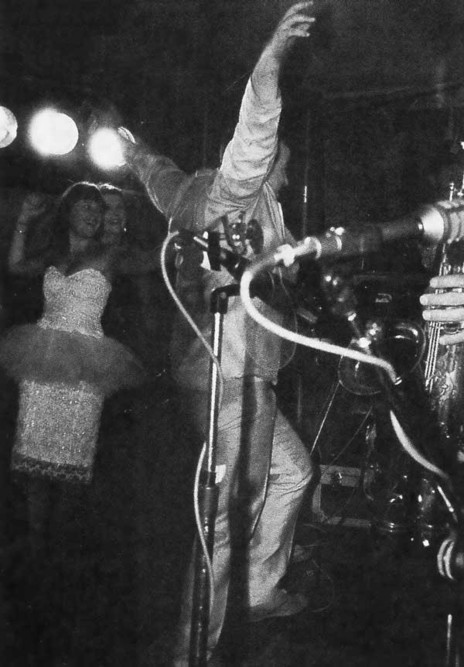 'Sweet Soul Music' served as a manifesto, previewing the style of the live set to follow while name-checking other great soul songs: Smokey Robinson & the Miracles' 'Going To A Go-Go', Lou Rawls' Love Is A Hurtin' Thing', Sam & Dave's 'Hold On I'm Comin'' and more.
Other songs would follow in the set, effectively a course in Soul 101: "Without a warning, you broke my heart ..." from Bobby Bland's 'Turn On Your Lovelight'. Al Green's 'Let's Stay Together'. Otis Redding's 'I Can't Turn You Loose'.
Rick Bryant, who many years earlier established himself as a blues and folk traditionalist and historian, carried the torch of soul and blues forward for decades, sometimes touring the country with a PA in a big rig to spread the word, and keeping the faith at a time when the flame was burning low.
In the early 80s, bands were still including soul covers in their sets – acts with horn sections such as The Newmatics, Netherworld Dancing Toys and The Rodents all performed songs from artists like Wilson Pickett and Sam & Dave – but The Jive Bombers came along in 1983 as a slick, full-blown 12-piece soul revue.
In some ways The Jive Bombers were the 1980s New Zealand equivalent of The Blues Brothers, preserving tradition and song in the live performance sense – all while giving their audience a great, arse-shaking night out, as this version of James Brown's 'It's Too Funky In Here', recorded live at Wellington's Town Hall, shows.
The Jive Bombers presented a high energy live soul revue that went unmatched in New Zealand during the 1980s, but they're not the only example of a local act covering soul songs. So here we go with a bunch of them, in no particular order, from the 1960s through to the 2000s.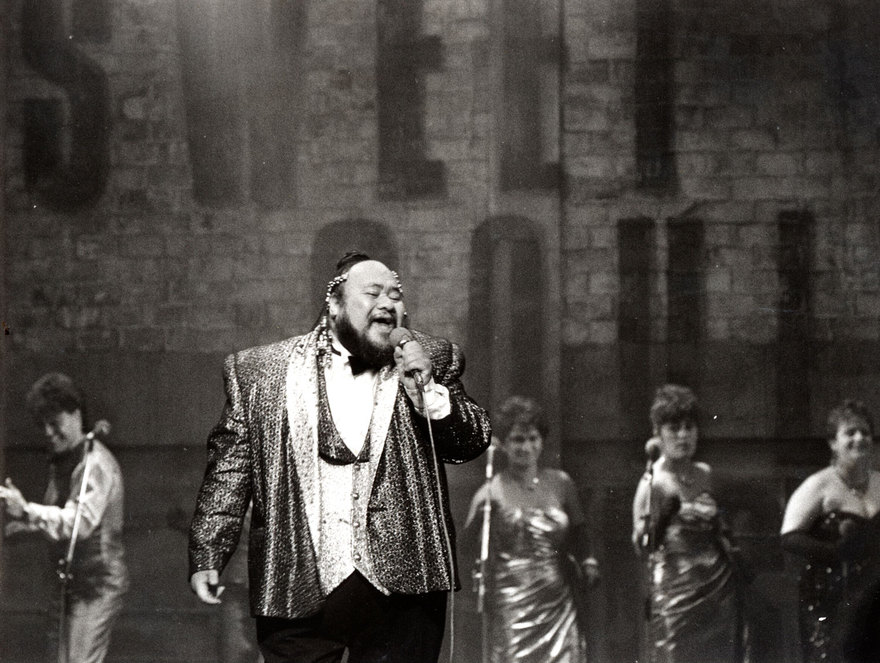 Let's start with that song's 1980s TVNZ namesake. Sweet Soul Music was a four-part television series that screened in 1986. Produced and directed by Derek Wooster, who helmed variety shows such as Radio Times and the Prince Tui Teka 1983 Variety Show, it doesn't quite have the urgency of a sweaty live gig.
However, the most important components are here: great vocal performances of soul standards, and deep respect for the craft and history of soul. Rip It Up co-founder Murray Cammick wrote the series, and in between songs Dalvanius narrates the history of soul music, beginning with Atlantic Records: Ray Charles' 'Night Time is the Right Time' performed by Bunny Walters; and Ben E King's 'Stand By Me' by Peter Morgan.
Before the 'Poi E' era, Dalvanius was very active as a soul-funk singer. With The Fascinations he played the Sydney clubland and across Australia, sometimes backed by Collision. Predating that alliance, Dal's version of the O'Jays' 'Love Train' from 1973 captures the essence.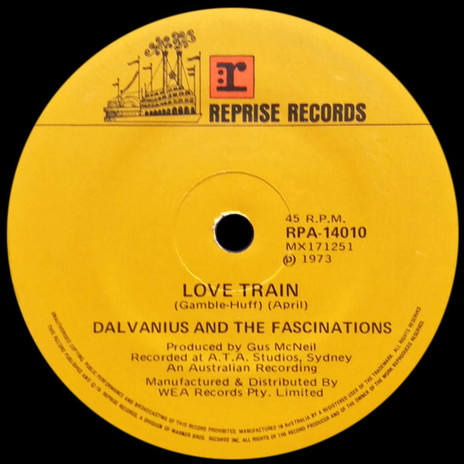 The Māori Volcanics turned in a very good take on Lou Rawls' 'You'll Never Find' on this 1997 album from Ode Records.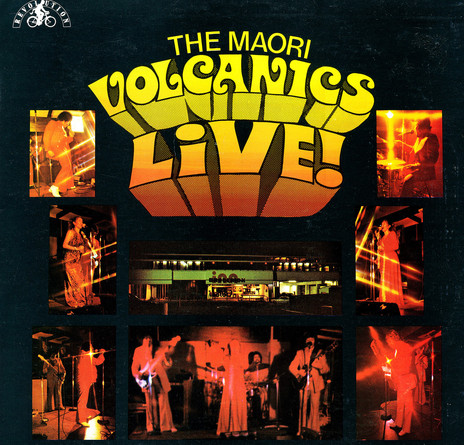 But that's nothing compared to the Mahora Peters-sung 'You're the Best Thing', a Gladys Knight and the Pips number, from the Māori Volcanics' 1975 live album, in part recorded at the Broderick Inn, Johnsonville. The album closers are pub-storming versions of Otis Redding's 'I Can't Turn You Loose' and Ike and Tina Turner's 'Proud Mary'.
It might seem that Bunny Walters was late to the soul party, but his first single back in 1969 was a cover of Solomon Burke's 'Just Out of Reach (Of My Two Empty Arms)', on his manager Benny Levin's Impact label. Walters also recorded the Buck Owens-penned Ray Charles hit 'Crying Time', and 'I Can't Turn You Loose'.
Bunny Walters' rise to becoming a household name was given a boost in 1970 when at the age of 16 he took second place in Joe Brown's Search for Stars, singing a soulful version of 'By the Time I Get To Phoenix'. Walters was a fan of the Drifters and Tom Jones, and his vocal style followed in the footsteps of those artists. This clip gives me chills every time.
Soul music came of age in the 1960s, both in the way the form had separated from gospel and rhythm and blues, and because it massively crossed over to the pop charts. Detroit's Motown Records, New York's Atlantic Records and the Memphis-based Stax/Volt label were at the forefront of the chart success. Their songs, as well as songs from more boutique labels, were covered by acts all around the world.
New Zealand was no exception. Whether a ballad or a high energy soul stomper, soul covers were popular in dance clubs and were recorded by local artists on labels such as Zodiac, Viking, Impact, and HMV/EMI.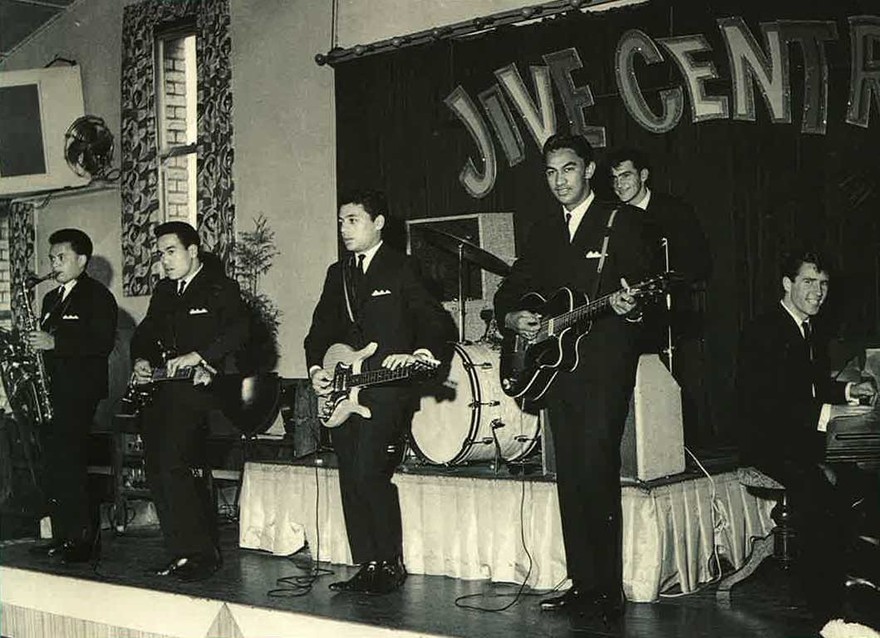 Heading back to 1964, let's get right down to the real 'Nitty Gritty' with Sonny Day and The Sundowners, produced by Dave Dunningham on the Zodiac label – a cover of the hit song originally performed by Shirley Ellis.
Dave Henry also recorded and sang with The Sundowners; notably when they recorded a slice of New Orleans R&B, Clarence "Frogman" Henry's 'Ain't Got No Home', for Zodiac in 1963. The connection to the Frogman was close. Dave Dunningham was the promoter when the Crescent City singer-pianist toured here in 1962. It was Dunningham's first job with an international artist, and The Sundowners were his backing band. The guest vocalist doing the frog voice is radio host Merv Smith, voicing his children's radio show character, "Fortesque Frog".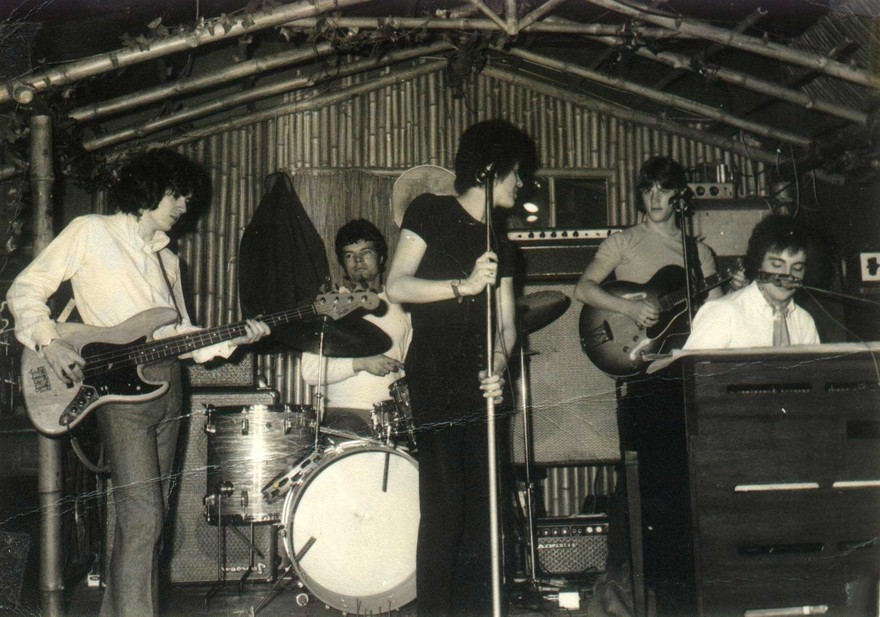 One of the great Aotearoa soul voices belongs to Evan Silva, who fronted mod-styled soul group The Action. Here they perform two songs from the Otis Redding songbook, 'It's Growing', originally by Motown vocal group The Temptations, then recorded by Redding on The Soul Album, and 'Try A Little Tenderness', based on the Redding/Booker T & the MGs interpretation of an old pop standard. The Action held down residencies at the Top 20 in Durham Lane and The Galaxie in Customs Street. "I heard it [soul music] and it was me," Silva has repeatedly said in interviews.
Silva has enjoyed a long career. The Action went to Sydney where they played at the Whisky Au Go Go, often playing Motown hits to GIs on leave from the Vietnam War. He later joined Reno Te Hei (guitar), Paddy Beach (drums) and Ben Kaika (bass) in the Australian-based New Zealand supergroup Compulsion. And to fast forward, these days he can be found singing Latin, jazz, soul and R&B in his group Evan Silva and Silva Service.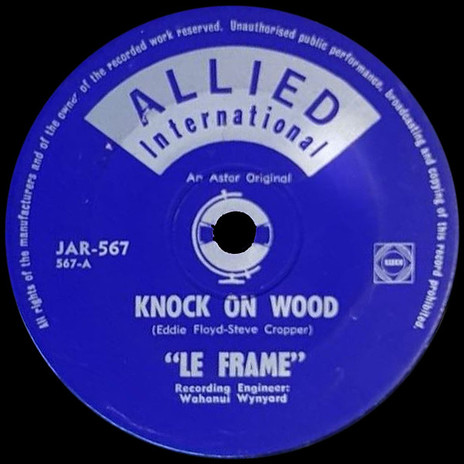 There were many British R&B styled bands in New Zealand in the 1960s, and the more fuzzed-out, blues based songs were celebrated on the Wild Things compilations. From the Zodiac Heritage Series digital albums (Volume 4 and 5), I can't go past The Underdogs' great version of Don Covay's 'See Saw', nor The Pleazers' doing Otis Redding's 'Security'. Both are mod takes on soul classics, with a leaning towards the Small Faces. And Le Frame, another resident act at the Galaxie, recorded a single for Allied International in 1968: Eddie Floyd's 'Knock On Wood' backed by The Temptations' 'Get Ready' (penned by Smokey Robinson). They also recorded a great version of James Brown's 'It's a Man's Man's Man's World' – its existence was only rumoured for years, and it was eventually released on digital formats across 2021 and 2022.
Some of the above acts appeared on NZBC's C'mon TV series, which captured the hit songs of the day. Here's a version of Sam & Dave's 'I Take What I Want' (Hayes/Porter) from C'mon in 1967, sung by Herma Keil and Billy Karaitiana (Billy Kristian).
Ray Woolf does a good line in soul covers with The Newsounds, especially with this Rufus Thomas number, 'All Night Worker'. The B-side was Aaron Neville's 'Over You', another corker. The La De Da's also covered Rufus Thomas when they recorded 'Jump Back'.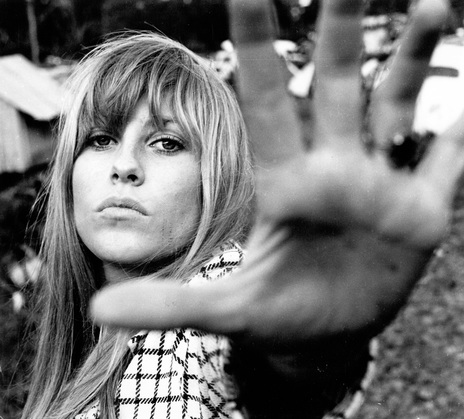 Like the Small Faces' Whatcha Gonna Do About It, Sandy Edmonds' 'Come and See Me' uses Solomon Burke's 'Everybody Needs Somebody To Love' as its rhythmic template; her 'Land of 1000 Dances' is good too, complete with Wilson Pickett-style yelps and screams. Sandy kept them coming, covering Sam Cooke's 'Shake', the northern soul classic 'Soul Time' by Shirley Ellis, and Maxine Brown's 'Oh No Not My Baby' (penned by Carole King), among others.
The Chicks were another act to cover soul hits of the era. Among their cuts are the Temptations' 'Get Ready' and Little Stevie Wonder's 'Uptight', from their 1969 album Long Time Coming.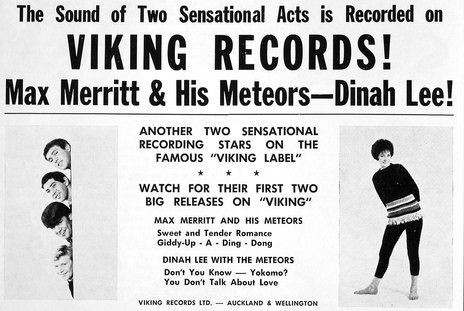 They were of course preceded by New Zealand's "Queen of the Mods", Dinah Lee, who – backed by Max Merritt and His Meteors – took a distinctly New Orleans R&B approach with 'Don't You Know Yockomo', a cover of Huey Piano Smith and his Clowns' 'Yockomo'. Released in 1964, the song reached No.1 in New Zealand and Australia. Lee also covered Jackie Wilson's 'Reet Petite' and 'New Orleans' by Gary US Bonds.
The Simple Image covered 'Love of the Common People' – written by John Hurley and Ronnie Wilkins, who wrote 'Son of a Preacher Man'. The Simple Image version from 1968 is still grounded in the country roots of this song, which would become more of a soul tune when covered just a year later by The Winstons ('Amen Brother') and then Nicky Thomas.
In the 1970s EMI produced some solid soul cover action with the Yandall Sisters' version of 'Sweet Inspiration', originally performed by the Sweet Inspirations, who famously backed Elvis Presley during his late 60s comeback. (Whitney's mom, Cissy Houston, was one of the Sweet Inspirations.)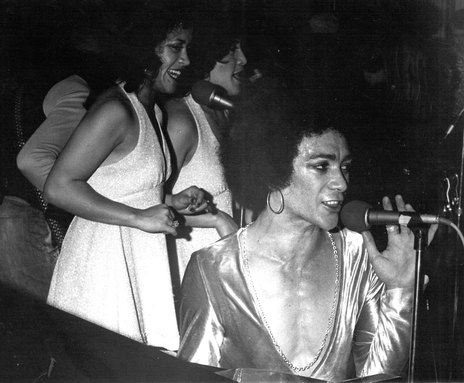 Still at EMI, Mark Williams covered Brenton Wood's 'Gimme Little Sign', Bill Withers' 'Ain't No Sunshine', Ann Peebles' 'I Can't Stand the Rain', and Millie Jackson's 'A House For Sale', the seven inch of which is a Holy Grail for vinyl collectors.
Nash Chase put a country-soul spin on some classics: OC Smith's 'Little Green Apples', Brenton Wood's 'Gimme A Little Sign' and Jackie DeShannon's 'Put A Little Love in Your Heart'.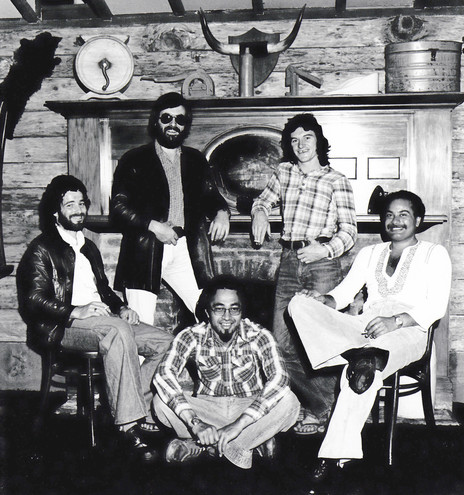 Yet another artist to hit upon 'Gimme A Little Sign' was Redeye. One of the bands to back Mark Williams (alongside Rockinghorse), Redeye also covered 'Heading in the Right Direction' with Denys Mason on vocals. The song was first recorded by the Johnny Rocco Band with Leo De Castro singing and made famous soon afterwards by the Renee Geyer Band. If you're lucky enough to be at the right Troy Kingi gig, he's been known to perform it too.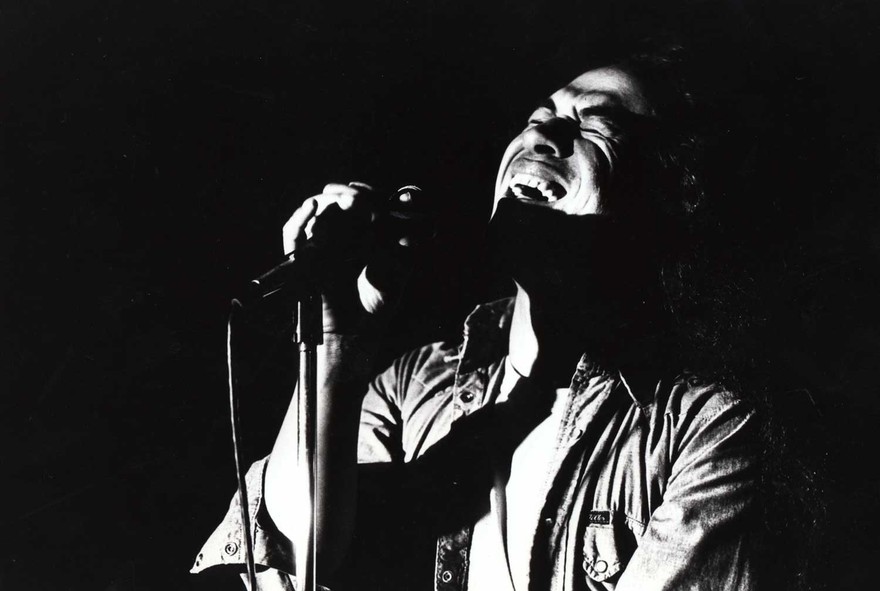 Leo De Castro was one that got away, spending most of his career in Australia, where he was revered as a soul performer well into his later years. With King Harvest he recorded a version of 'Wichita Lineman'/'By the Time I Get To Phoenix' that's more Hot Buttered Soul-era Isaac Hayes than Glen Campbell. This version is an absolute ripper.
Prince Tui Teka hams it up on Stevie Wonder's 'For Once In My Life' (written by Ron Miller, who was contracted as a writer to Motown) and Kris Kristofferson's 'For The Good Times', which was recorded by many soul artists, including Al Green.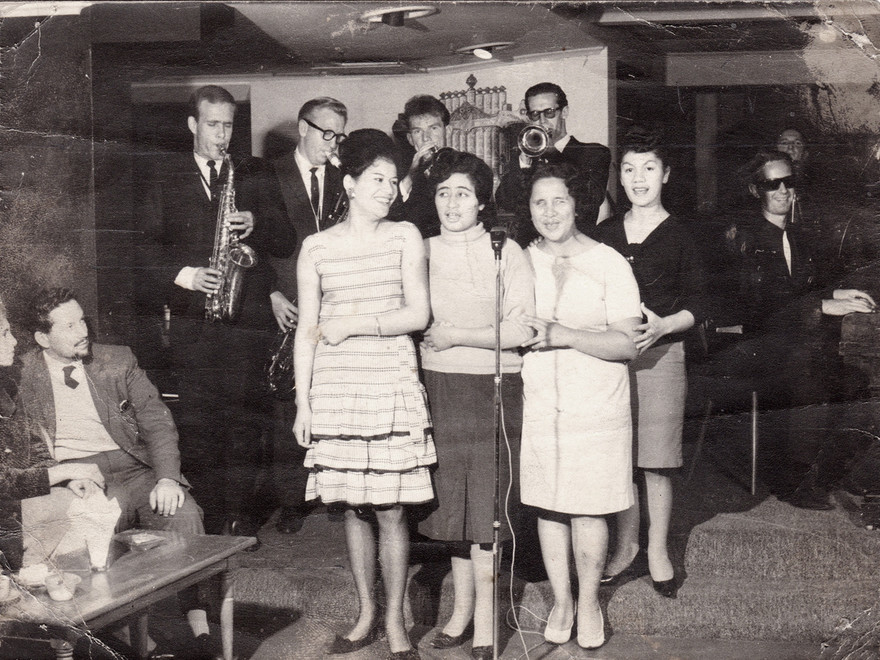 The great Claude Papesch played a range of Ray Charles songs with his soul band in the 1960s, and years later he put the Hammond Organ through its paces on his 1974 Hammond Electrique album, with a fantastic version of Roberta Flack's 'Killing Me Softly'. The same album features versions of Stevie Wonder's 'You Are the Sunshine of My Life' and Gamble & Huff's 'T.S.O.P. (The Sound of Philadelphia)'.
The Quincy Conserve recorded James Brown's 'I Feel Good' and Curtis Mayfield's 'Move On Up'. The 1860 Band's 'Fire and Rain' is a soulful rendition of the James Taylor song; their version of The Crusaders' 'Keep That Same Old Feeling' is also worth seeking out.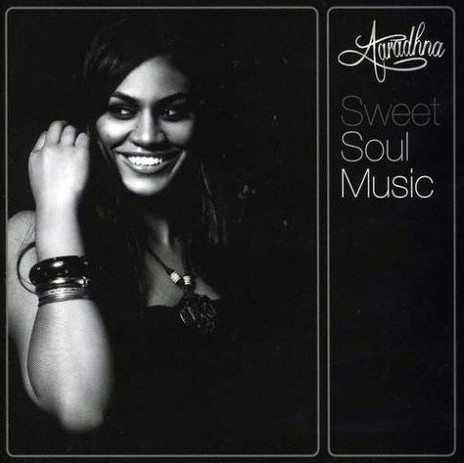 More contemporary artists have dipped their toes into the soul pool: Aaradhna released a full album of soul covers early in her career; her version of The Delfonics' 'Didn't I Blow Your Mind This Time' was a highlight. Ardijah seem to enjoy covering Paul McCartney; their recording of 'Every Night' is perhaps more loyal to the more soulful Phoebe Snow version. When the Cat's Away included a high energy performance of 'Lady Marmalade' (by LaBelle, produced by Allen Toussaint) in their live show.
In 1987, members of When the Cat's Away and Ardijah were joined by Erana Clarke, Peter Morgan and Peter Warren for a Murray Grindlay-produced sound bed for an L&P advert, using Martha Reeves & the Vandellas' 'Heatwave'. Fane Flaws co-stars.
Another eyebrow-raising curiosity is John Rowles' late run at a soul album, from 2011's Hits and Love Songs. He may have been late to the party, but he does a solid version of Percy Sledge's 'When a Man Loves A Woman'. Even saucier is JR's cover of Marvin Gaye's 'Sexual Healing'.
And to throw it back to the past, Ray Columbus and The Invaders' 1965 hit 'Till We Kissed' is a cover of the 1962 song 'Where Have You Been' by country-soul pioneer Arthur Alexander, written Barry Mann and Cynthia Weil.
In 1988 Wellington band Holidaymakers covered a little-known Bill Withers song, 'We Could Be Sweet Lovers'. As 'Sweet Lovers' the Caribbean-styled arrangement spent six weeks at No.1 and it became the biggest-selling single in New Zealand in 1988.
In 1990 Moana and the Moahunters had a hit with 'Black Pearl', originally a Phil Spector production by Sonny Charles and the Checkmates, Ltd. Co-produced by Denys Mason and released on Southside Records, it reached No.2 on the New Zealand charts, and was on the charts for 14 weeks.
After thinking through all that history, my favourite New Zealand soul cover might surprise you. Sonny Day went from The Sundowners in the 1960s to become one of our best-loved soul and blues acts. Anyone who heard him belt out the Four Tops' 'Baby I Need Your Loving' at a live show would surely agree. Likewise, his 1985 song 'Savin Up', by Sonny Day and the All-Stars, is a soul cover.
Yes, it's written by Bruce Springsteen. The song was originally intended for Gary US Bonds, who already had a hit with The Boss's 'This Little Girl Is Mine'. However, it wasn't used by Bond. Instead, it went to his E-Street friend's band – Clarence Clemons and The Red Bank Rockers – who released it in 1983 on their album Rescue. The Rockers were a throwback soul band fronted by J.T. Bowen, a gruff sounding singer in the style of Otis Redding, Wilson Pickett or Levi Stubbs.
Sonny Day and the All-Stars' lineup ties in to the Paul Walker-promoted series of live shows and included bassist Neil Edwards from The Underdogs (and Le Frame), Tama Renata (ex-Herbs) and backing vocalists Annie Crummer, Beaver and Josie Rika. Their version follows the Red Bank Rockers' version closely, although the production style is firmly in the 80s. Vocally however, it was right up Sonny Day's alley. And although it wasn't a top 20 hit, over the years it has made its way into our hearts. It's perhaps the most loved and remembered song on this list. Enjoy.
--
For further listening, we heartily recommend a CD compilation issued by Grant Gillanders' Frenzy label in 2021 called Soul Time: New Zealand Style (1966-1971).