The Deepgrooves record label began in central Auckland in 1991. It was hugely important in capturing the emerging urban rap and RnB sounds coming from our shores, and gave young Polynesian and Māori artists a chance at a time when they were largely shut out of our music industry.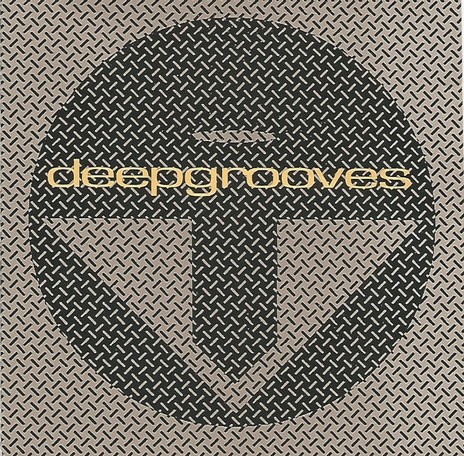 In an advertisement covering several New Zealand labels in the January 1992 issue of Billboard magazine, this is how Deepgrooves described itself:
"Aotearoa's foremost indie dance label, Deepgrooves is the musical cross-pollination of cultures that comes from the world's largest Polynesian city, Auckland. Reggae, dub, ragga, club, and hard beats from the mind and soul of the fresh crew with the new view – Riot Riddum Sound System, Leaders of Style, The Sound Foundation, Jules Issa and the Mighty Asterix, The Projector."
It captures something of the spirit in the music and gives an insight into the minds of the folk behind the label: Bill Lattimer, owner of The Lab Recording Studio; sound engineer Mark Tierney (who worked at The Lab); and music promoter Kane Massey.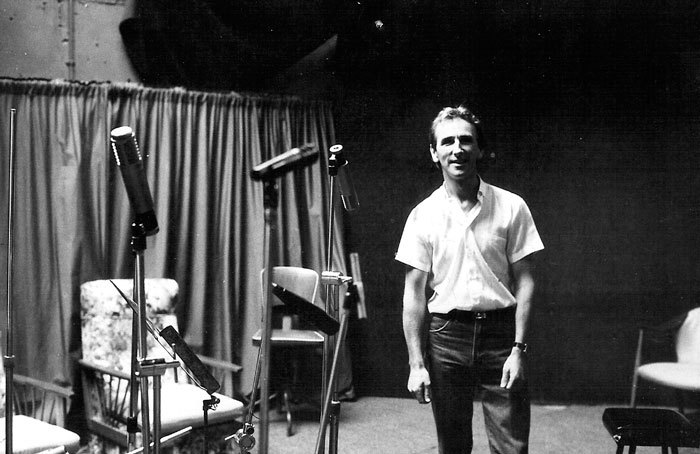 Auckland Central had a bubbling club scene that mixed and mashed up styles onstage every weekend. Hip hop and dancehall reggae fans all went to the same gigs, as there were only about 200 people in central Auckland into those genres at that time. Hip-hop was still a long way from becoming the world's biggest-selling genre.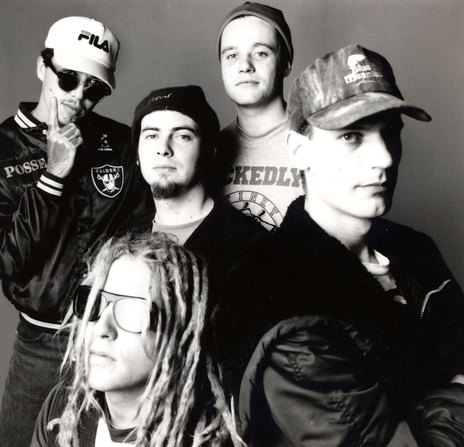 Names like Stylee Crew, Native Bass (later known as Dam Native), DLT, Stinky Jim, Roger Perry, Teremoana Rapley, Slowdeck, Dubhead, MC OJ and Rhythm Slave, Tuffy Culture and others, were all jumping on stage and having a good time at warehouse parties across the inner city, and in back yards such as behind the Blue Tile Lounge on Symonds Street. That was the scene that gave rise to the Deepgrooves acts. It was a recorded representation of what was going on musically in the clubs in town.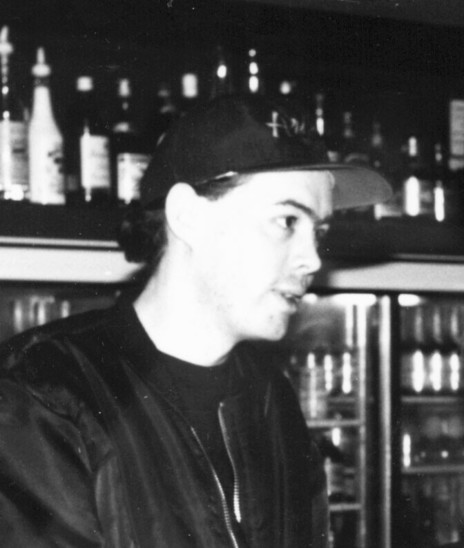 The idea to start the label originated with Lattimer, and he brought in Tierney, who then got Massey involved. Massey's connection helped put together the deal with Jerry Wise at Festival Records for manufacturing and distribution, and they were off.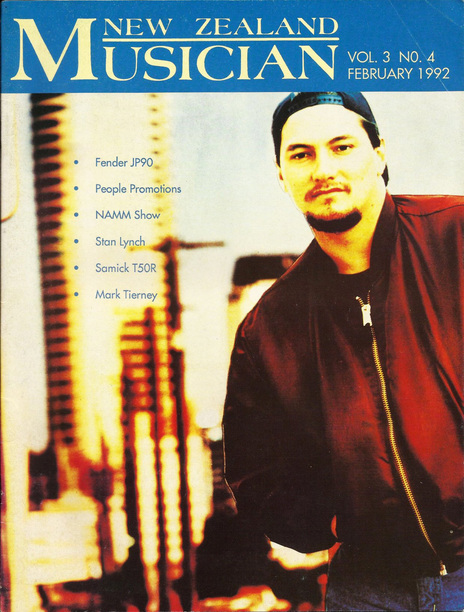 Tierney recalls, "I had always had a deep interest in dub reggae, particularly its recording techniques, and at the time in Auckland there was a strong, quite sizeable community of musicians who also loved reggae, or reggae-infused hip hop, and were also big fans of using the studio as another instrument. It was a very open, collaborative time. Bill could see that and heard the kinds of acts coming through the studio, and he and I would often chat about the idea of capturing that."
The first Deepgrooves collection
The first Deepgrooves album was recorded and mixed over nine days in October 1991 by Tierney. It was released in late 1991 on CD, cassette, and double 10" vinyl through Festival Records. The distinctive logo, designed by John Pitcairn, featured prominently on the cover.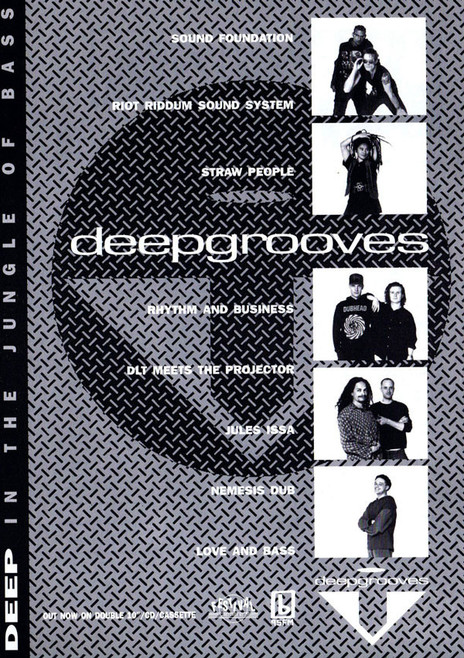 Artists included were Sound Foundation (Dubhead and Angus McNaughton), Riot Riddum Sound System (Roland and Bobbylon from Hallelujah Picassos featuring Teremoana Rapley), Strawpeople (Mark Tierney and Paul Casserly featuring Greg Johnson), Rhythm and Business (Daniel Barnes and George Hubbard featuring Leza Corban and Anthony Lawrence aka Anthony Ioasa), DLT meets The Projector (Mike Hodgson), Jules Issa, Nemesis Dub (Joost Langeveld and Eddie Chambers featuring Stinky Jim), and Love and Bass (Daniel Barnes, George Hubbard, Mark Tierney, Phil Fuemana, featuring Christina Fuemana).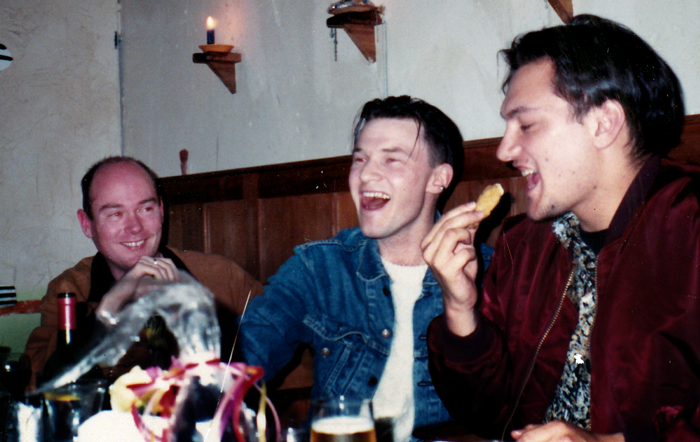 Reviewing the label's debut in December 1991, Stamp magazine's Jo Schmidt wrote, "The result is a strong first compilation ... standout tracks are Sound Foundation, Strawpeople, and Nemesis Dub. These are maybe the harder edge of the spectrum – for those who like the sweeter, more soulful side of dance, Jules Issa covers Diatribe's 'Dangerous Game', and Riot Riddum do 'Home Girl' ... it's all adeptly executed dancefloor ... even if my head wasn't moved, my body still swayed in time. More than anything, this compilation proves that the local equivalents of Soul II Soul or Gary Clail are out there, and that there's no need to resort to overseas artists because you like your music funky, smooth and well produced."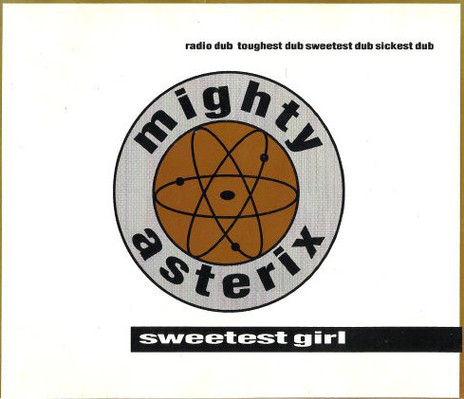 The following year the label received its first NZ On Air video grant, for 'Dangerous Game', a song by Jules Issa from the album, and released it as a single with some remixes, one of which got airplay on UK station Kiss FM. They released singles by Sound Foundation ('Ram Dancehall'), and The Mighty Asterix ('Sweetest Girl').
Deepgrooves started doing regular showcase gigs, both in Auckland and Wellington. After the Wellington shows they'd go and hang out at Roots Foundation gigs, and join in performing.
Artist albums
In 1992 the first artist albums were recorded for Deepgrooves, two by acts with their own studios, and one recorded live.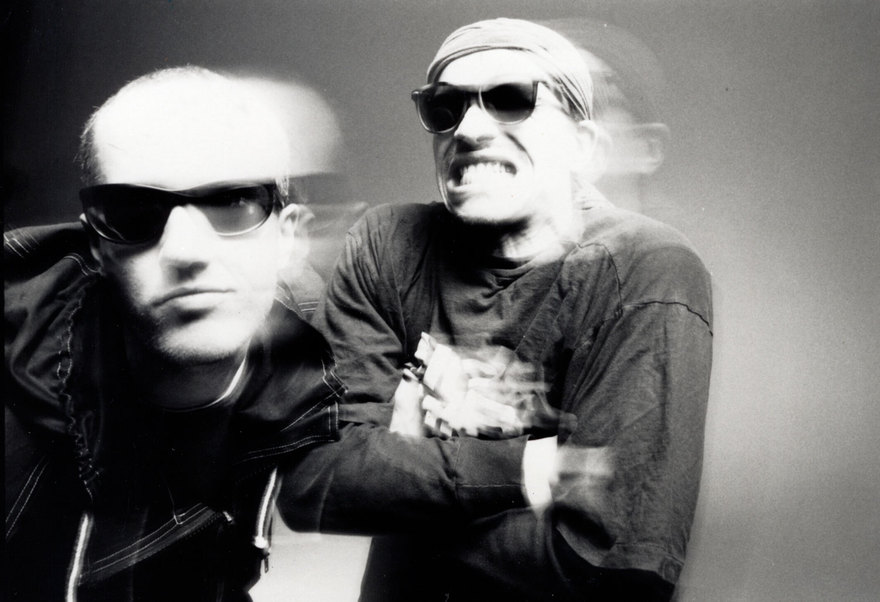 Nemesis Dub Systems (Joost Langeveld and Eddie Chambers) benefited from Eddie's day job as studio engineer at student radio station 95BFM, which meant he had after-hours access to their 8-track studio. The CD booklet for their debut album starts with the following message in large type: "A Multitrack Situation was recorded between 1989 and 1992 on shit equipment with no fucking budget!"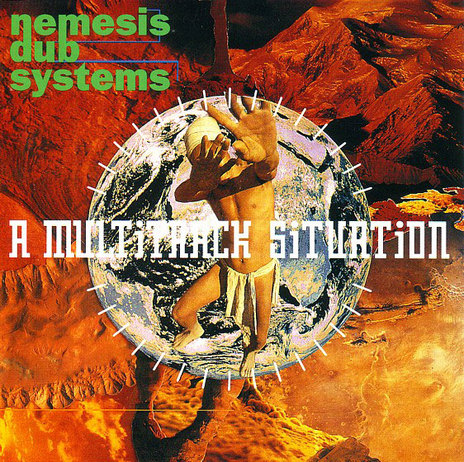 Mike Hodgson (aka The Projector Mix) had his own home studio called Pitch Black, which would become the name of his later project. He used the studio to produce his self-titled debut album, collaborating with members of Salmonella Dub, NRA, and Hallelujah Picassos. Hodgson was also involved with remixing and dubbing out tracks by artists who had used his studio as pre-production for Deepgrooves, prior to going into Incubator Studio to finish the tracks with Hodgson's former musical ally in Tinnitus, Angus McNaughton.

Freebass were a lively acid-jazz combo fronted by brothers Ben and Steve Harrop, joined by Nathan Haines, Ben Holmes, Juan Muzzio, Ben Gilgan and Ritchie Campbell. Their debut album Raw was recorded live over several weekends of live shows at Cause Celebre nightclub in November 1992, and released in early 1993.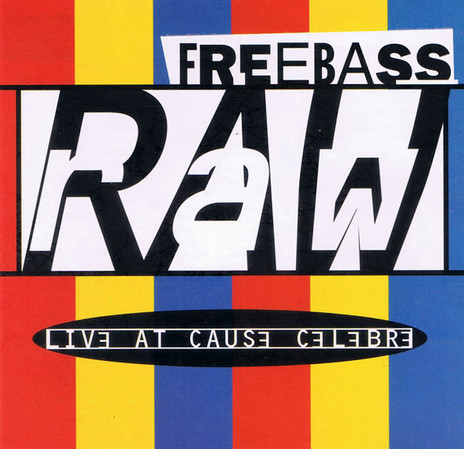 Deep in the Pacific of Bass
At the start of the label's second year, the musical collective that had gathered for the first release continued working on various artist collections. The second one, Deep In The Pacific Of Bass, was released in early 1993. Deepgrooves discovered it really needed to develop some acts that had albums in them, and not just record spontaneous studio jams.
Several acts who appeared on the first Deepgrooves album returned, for example, Sound Foundation, this time with Danny D (Dam Native) and Tuffy Culture on the mic; Riot Riddum Sound System, under the shortened moniker 2R2S; Nemesis Dub Systems, with Jan Hellriegel guesting on vocals; DLT, collaborating with "The Dutchman" (aka Joost Langeveld of NDS/Unitone HiFi); and Rhythm and Business, who collaborated with MC OJ and Rhythm Slave.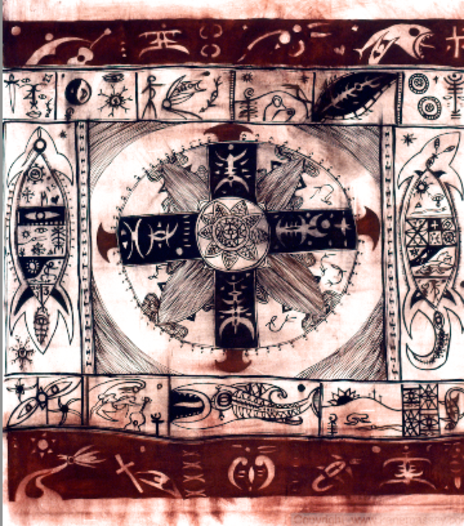 Rhythm and Business also produced the Mighty Asterix tune, covering UK act Scritti Politti's song 'Sweetest Girl', in a downtempo, Massive Attack style. There were a few Flying Nun-related acts, like Nag (Nick Roughan of the Skeptics and Bevan Sweeney of the Headless Chickens), and Viz and Chuck, featuring Rex Vizible of NRA.
Deep In The Pacific Of Bass included a number of singles previously released by the label, such as Unitone HiFi ('Sitting by the Phone'), Sound Foundation ('Ram Dancehall', released on cassette and 12", only the second time Deepgrooves would do vinyl), Mighty Asterix ('Sweetest Girl'), and Leaders of Style (the first version of 'No Flint, No Flame', later remixed with a more up-tempo feel for their debut EP, with a name change to Urban Disturbance).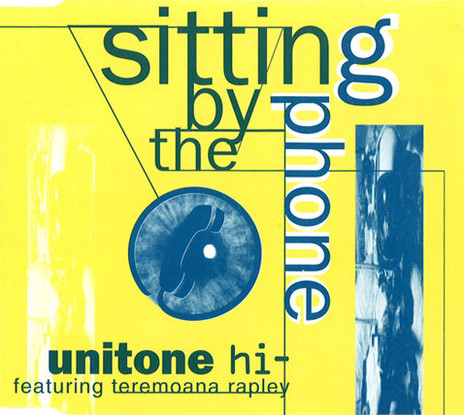 The liner notes credit the release as being produced by Kane Massey and Mark Tierney, and the cover is by artist John Pule – a distinctive piece of Polynesian art that Massey adopted as the label's new logo, replacing the original "record groove" one designed by John Pitcairn.
In the May 1993 issue of Rip It Up, Donna Yuzwalk wrote, "Deepgrooves are now operating an office in Sydney, with plans to open another in Melbourne. Coordinating with Festival Australia, Kane says they've sold three times as many records in Australia as New Zealand. In Australia, they're seen as a 'label to watch'."
Massey told Yuzwalk, "They like the stuff, but also we're taking a completely different approach to other labels. We want to be the dance label, or groove label in Australasia, and license product from America and the UK for release in this region."
Yuzwalk added, "Kane is launching yet another label, Lost Records, for singer/songwriters in the Suzanne Vega/Paul Kelly vein. So far, Greg Fleming and Andrew Thorne are on the books. He'd also like to open another Deepgrooves office in Noumea, where reggae does well."
With Lost Records, there was a lot of musical activity in Auckland that fell into an area that wasn't covered by the cool alternative kids at Flying Nun Records. Massey saw an opportunity and ran with it. Lost Records, like Deepgrooves, was also distributed and manufactured by Festival Records, and lasted about two years, 1993-94. It was a more indie guitar/alt country-focused label with album releases from Greg Fleming and the Trains, Thorn (Andrew Thorne), and Jordan Reyne, who was a finalist for Most Promising Female Vocalist at both the 1996 and 1998 NZ Music Awards.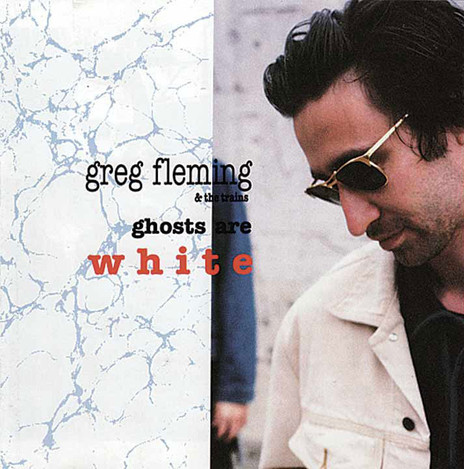 In the 8 October 1993 edition of NZ Herald, Emma Farry wrote, "Massey is proud of the diversity and hopes the move to Australia will take artists he believes are world-class to a bigger market. Rastafarian reggae singer Jules Issa will be Deepgrooves' 'flagship artist' in Australia."
Massey told Farry, "From what I've seen over there, no one comes close to Jules in the reggae scene. She's already made it big in Noumea, which has a large reggae market, and I'm sure she'll have the success she deserves in Australia.
"Australia is trying desperately to get away from this huge rock thing which seems about the only thing going on over there. But there are a lot of Pacific Islanders, especially Tongans, in Sydney and they're starting to get into bands. It's just starting out now so they haven't had time to develop that strong groove music thing that we have in New Zealand.
"It was the same here about two or three years ago and then a whole subculture sprung up around Pacific-based groove and reggae music and what we produce now is really good. We don't even need to push the Pacifican thing because the music speaks for itself. The whole groove music scene has a lot of Pacific Island influence."
Massey told Farry the early albums from Deepgrooves had sold "in the low thousands" and a couple of singles had hit the magic 1000 mark, which suggested the label was growing a strong audience.
Farry wrote, "Massey is keen to emphasise that Deepgrooves is different from other independent record labels because none of the groundwork is in-house. The label has a deal with Festival Records, which distributes and produces all Deepgrooves releases, so unlike the others, Massey does not do the whole thing from his garage."
"We're licenced to Festival," Massey told Farry, "and they do everything for us ... at a cost. Deepgrooves is really more of an artist development label; we concentrate on getting the right material together for each of our artists and then marketing it, rather than spending our time dubbing tapes off DAT masters."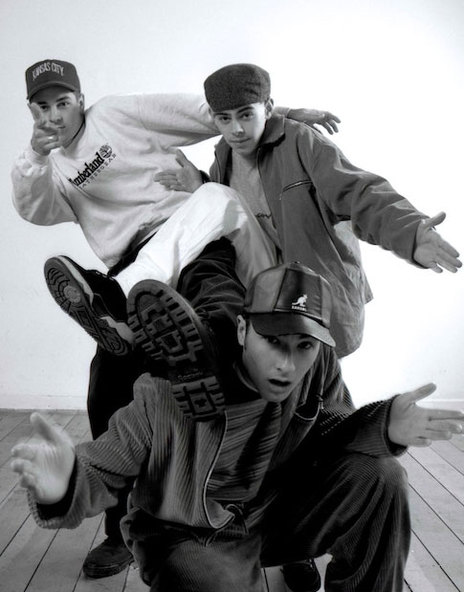 Deep In The Pacific Of Bass marked a turning point for the label. Massey told Donna Yuzwalk, for Rip It Up's May 1993 issue, "There's not people fronting up with demo tapes and going 'put this out'. It's like 'shit, what are we gonna put out?' There's basically a big pool of people who cross-pollinate, there's no real acts as such. Getting people to work with other people has been a full-time job.
"I've spent the last 18 months building the label, doing all the homework. I held off the compilation for a few months to give us that bit of breathing space, so we're sort of relaunching the label in a way."
Yuzwalk wrote that Massey had six acts on the books that he believed could "go the distance, and become the commercial side of Deepgrooves as opposed to the experimental/alternative side: Urban Disturbance (formerly Leaders of Style), 3 The Hard Way, Jules Issa, Mighty Asterix, House Party (Fuemana) and Grace. These are the acts he wants to be the face of his still relatively faceless label."
That year – 1993 – also marked Deepgrooves' first slice of recognition at the annual NZ Music Awards, with Jules Issa landing a nomination for Most Promising Female Vocalist.
Tierney and Lattimer leave, Sinclair and Submariner arrive
Mark Tierney wasn't just the in-house studio engineer at The Lab, where the Deepgrooves sound formed. He brought an incredibly sharp pair of ears to Deepgrooves, helping shape the sound of the first album that so clearly defined what the label was about. It was a bold opening statement. He was involved in that release, some of the Fuemana album and parts of the second compilation, Deep In The Pacific Of Bass, then departed.
Bill Lattimer parted ways with the label around the same time as Tierney, about 18 months after it started. Massey told Rip It Up's Donna Yuzwalk, "The way I thought it would work is that Mark would handle all the production and I'd handle all the promotion. But it definitely didn't work – Mark sort of realised how much work there was.
"Bill is no longer involved in the label – he saw how much work there was coming up. But he's been very supportive. I don't think the label would have been there without him."
Chris Sinclair had moved up from Christchurch to study at Auckland's School of Audio Engineering (SAE). He graduated near the top of his class, and began working at The Lab, taking over from Tierney. He volunteered himself for Deepgrooves.
Sinclair says, "As far as I was concerned, the only person who was going to come out of there [SAE] and be noticed by Bill at The Lab or wherever, was the person who came out on top. It was a vehicle, it accelerated it. I could have grovelled around in Auckland for five or six years to achieve what we did in 12 months in that course, but still, it was quite limited. Kane had an infectious personality, I think. He had a way of getting you excited about an idea or a concept. He was a good salesman."
Andy Morton (aka Submariner) was at SAE with Sinclair, and got involved with the label through him around the same time. "I used to hang out with him [Sinclair] a bit and he had a few gigs – he was working at The Lab as well, as an assistant," says Morton. "He was a good worker, Chris, always doing stuff. Because he was doing that and working with Deepgrooves, I used to see if I could come and hang out, just be helpful and I think that's how I got to know Kane."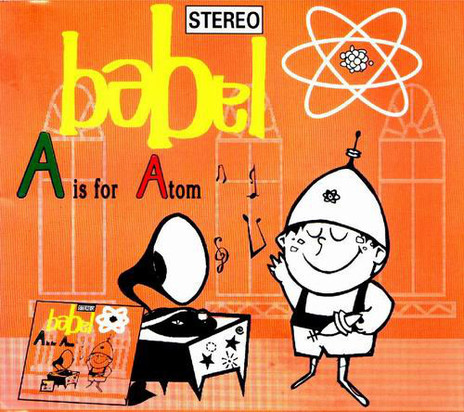 Morton's first project was engineering and producing music for a mini album by Jules Issa, as he had his own basic MIDI setup. He also released an EP on Deepgrooves under the name Babel, an oddball electronic duo with vocalist Kieren Cooney, another former SAE student.
Take a hip hop holiday
The label's first big success came in early 1994, with a No.1 hit single from West Auckland hip hop trio, 3 The Hard Way. They were the first local hip hop group to reach No.1. Their song 'Hip Hop Holiday', featuring a reggae/raggamuffin break from Bobbylon (2R2S/Hallelujah Picassos) rocketed up the charts both here and in Australia.
However the song replayed (rather than sampled) the melody line from 10cc's 'Dreadlock Holiday' which ended up causing some friction between the band and label, as it was never cleared and eventually resulted in 10cc claiming 100% of the royalties. The group did a 40-day tour of Australia (accompanied by Urban Disturbance, Bobbylon and Sulata), and later that year released their debut album, Old Skool Prankstas, before parting ways with the label.
Urban Disturbance was another hip hop trio on Deepgrooves, featuring Zane Lowe, Oli Green, and DJ Rob Salmon. Their debut EP No Flint No Flame was released on the Deepgrooves label in 1993, and in 1994 they followed it up with their debut album, 37 Degrees Lattitude.
The album featured guest vocal spots from Hamish Clark (aka Hame, Beats n Pieces), Sani Sagala (Dei Hamo), and Danny D, plus Joel Haines played guitar on one track. The album credits also note "Creative input provided by Manuel Bundy".
Rob Salmon recalls, "When 3 The Hard Way had that No.1 single and No.3 in Australia, that was the breaking point for the industry, really, the major labels got excited about it a bit, and it opened up a lot of doors.
"It did have a flow-on effect for Urban Disturbance – they [3 The Hard Way] were considered as more of a pop hip hop act on Deepgrooves, and we were more edgy, underground. When they became really big that benefited us as well, because we were performing with them quite a bit.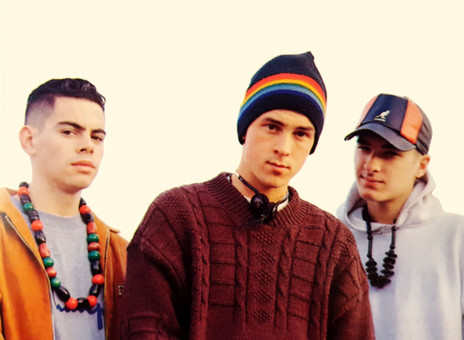 "There was a synergy between the two of us, because they were doing this pop thing, but we were doing this no-holds-barred, we don't care kind of thing. We had this moment with 'No Flint No Flame', where we thought we were a pop group, or something, and then we moved rapidly away from that, tried to focus on something with a bit more quality.
"And that was one of the genius moves by Zane. Oli and I were quite adamant that we wanted to be successful, we wanted to be a pop group, we wanted to be number one, and Zane had this idea that he wanted to be really true to the music and keep it of the highest quality possible."
Urban Disturbance picked up Most Promising Group at the NZ Music Awards that year, and Freebass won Best Jazz Album for Raw.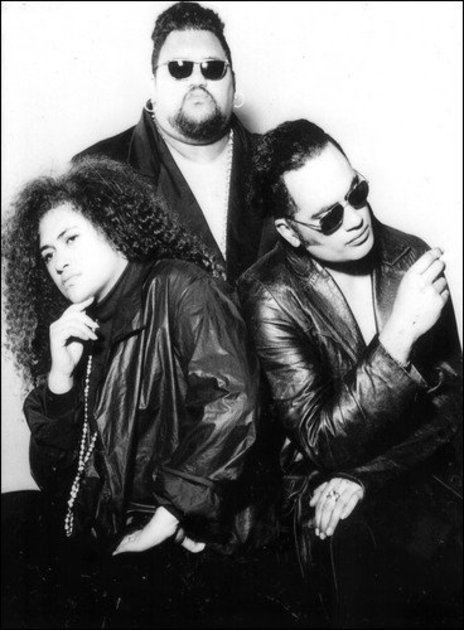 Legend has it that Phil Fuemana got his group Fuemana signed to Deepgrooves after he turned up at a Deepgrooves label showcase gig in 1992, talked his way onstage and then proceeded to out-sing everybody in the room.
His family members Christina and Pauly joined him in the group Fuemana (previously known as House Party, who released a single on Murray Cammick's Southside label in 1991), and he put together their debut album New Urban Polynesian (1994) at The Lab with Chris Sinclair, who was also heavily involved with Urban Disturbance's album.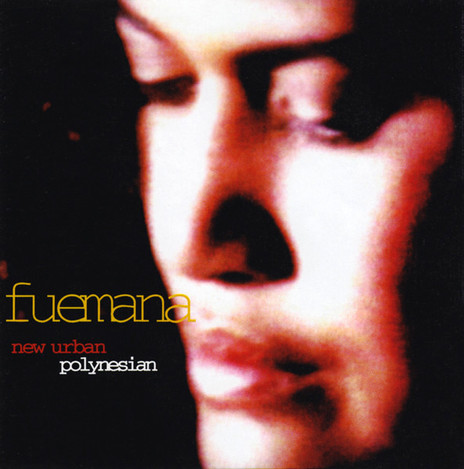 Phil Fuemana played almost every instrument on the album, as well as producing and arranging it. His brothers Pauly and Tony are credited on several songs for providing backing vocals. Pauly also drops one of his first recorded raps on the album track 'Cool Calm', and on backing vocals is Sina Saipaia, who later featured singing the chorus hook on OMC's 'How Bizarre'. The album also included a remixed version of 'Dangerous Love'.
That same year Phil contributed to the commercially successful and hugely influential Proud compilation (which probably overshadowed the Fuemana album when it came out later that year), before moving on to start his own label, Urban Pacifika.
--
Read more: Deepgrooves Entertainment: part 2
– Peter McLennan is writing a book on the Deepgrooves label.