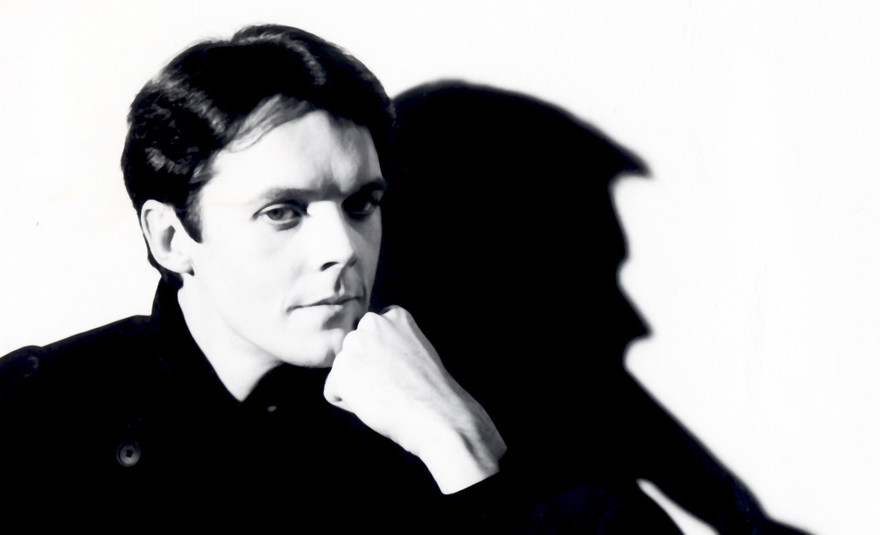 In this full-length interview for 2003 television series Give It a Whirl, Alastair Riddell recalls his life in music, from being a teenager interested in folk-blues of Lead Belly and Josh White through to success in New Zealand with Space Waltz and beyond. He discusses the musical landscape in New Zealand, appearing on TV talent quest New Faces, recording the Space Waltz album at EMI in Wellington, and gaining local fame and infamy.
--
Watch below: Full-length interview with Alastair Riddell from Give It a Whirl (2003) via NZ On Screen (2022).
Watch below: Alastair Riddell recalls being one of the youngest people watching music in clubs, and counts The La De Da's and The Underdogs as a couple of his favourite local acts of the 1960s. "We were mad keen on bands and wanted to play ourselves."
Watch below: Alastair Riddell's influences included Led Zeppelin and David Bowie. In 1971 he landed a copy of Bowie's The Man Who Sold the World, and the front cover image of Bowie wearing a dress "turned his head". It wasn't just Bowie: "I had a kind of influence, I knew about Anthony Newley ... I had an interest in that European style of music before ... Anthony Newley, Jacques Brel."
Watch below: Alastair Riddell recalls being separate from the New Zealand pop music industry. "I was on another planet really, in terms of what I was listening to and what I wanted to do."
Watch below: Alastair Riddell on writing original music. "I was very much into science fiction at the time. Virtually all the songs on the Space Waltz album fit into a loose kind of 'cosmos' I had created."
Watch below: Alastair Riddell discusses Space Waltz auditioning, recording and performing 'Out on the Street' on Studio One's New Faces. "We were just desperate to get some coverage. To get somebody to notice us ... We got into the show as an act, not on the strength of the song."
Watch below: Alastair Riddell recalls the reaction from the judges on New Faces during the heats. "Well, they were pretty negative ... in a New Zealand context we knew it was very unusual ... it was mildly unfortunate and upsetting but it was the public that mattered and they loved it."
Watch below: Alastair Riddell on the public reaction to 'Out on the Street'. "It was just a runaway success. The single came out and sold extremely well. They released Solid Gold Hits Vol. 9 on the top of it. It killed sales of the single but that Solid Gold 9 ran to 120-130,000 copies, by far the biggest one they ever sold ... I think 'Out on the Street' was a major part of its success."
Watch below: Alastair Riddell on the attitude of EMI engineers and the fate of the Space Waltz album multi-tracks. "After the album came out ... we heard through the grapevine that the multi-tracks were erased within 10 days. They had re-recorded over them."
Watch below: Alastair Riddell on the shift to Australia, meeting a fledgling AC/DC, and making difficult decisions about management.
Watch below: Alastair Riddell recalls collaborating with Dalvanius Prime and Stuart Pearce on the rhythm tracks for 'Poi E'. "I got a gold record for it!"
--
This interview was recorded for the 2003 season of TV series Give it a Whirl. All audiovisual content is copyright to Visionary Film & TV, and may not be reproduced.
--
Further reading: Nick Bollinger on Give It a Whirl