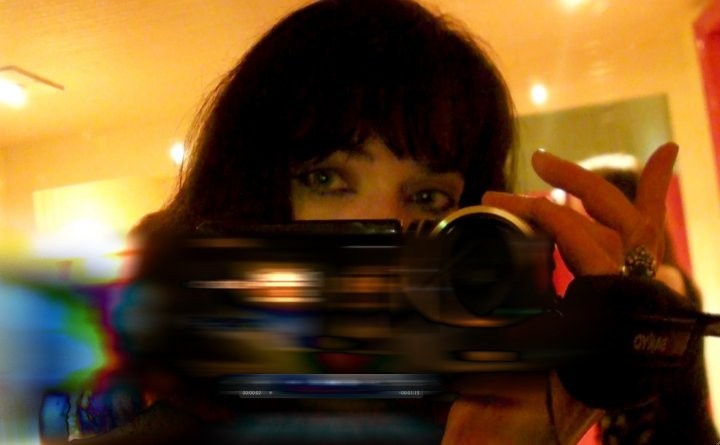 In this interview for 2003 television series Give It a Whirl, Jane Walker discusses her musical history as a member of Toy Love and earlier band The Basketcases. She recalls her life in the punk and post-punk scene living in Christchurch and Auckland, from her perspective as a performer and observer.
Jane Walker on how Australian audiences reacted to Toy Love: "I just don't think they knew what had hit them ... they didn't quite know how to take it, and I think mainly it's just because Chris [Knox] was ... his humour for them was so strange. I think maybe they're a lot more used to seeing musicians taking themselves seriously, and being a proper rock band."
--
Watch below: Full-length interview with Jane Walker from Give It a Whirl (2003) via NZ On Screen (2022).
Watch below: Jane Walker discusses living for music and being able to follow your own musical direction. "In New Zealand ... you can perhaps relax a bit more and follow your own path the way you want to pursue it."
Watch below: Jane Walker recalls seeing The Enemy for the first time. "We [The Basketcases] played at Mollett Street – Chris Knox came up and jumped on me, he thought I was the bee's knees, chick drummer and all that. They played ... and everyone was awestruck."
Watch below: Jane Walker discusses how she and Paul Kean joined the remnants of The Enemy to form Toy Love. "Mick Dawson left the Enemy, Phil Judd expressed an interest in playing bass for them. They came around see me because they wanted a keyboard player ... Judd decided he wanted to play guitar so they asked Paul to play bass ... then Judd left and they came and asked both of us. By Christmas time that was it, we were going to start rehearsing in the new year. Paul Kean and I went off with a tape of all the songs."
Watch below: Jane Walker on being a woman in a previously all-male group. "I didn't really regard it as an issue."
Watch below: Jane Walker recalls leaving New Zealand for Australia with Toy Love. "We worked very very hard, playing six-seven nights a week ... I think maybe it was all too fast, and too much for everybody."
Watch below: Jane Walker on Toy Love's return to New Zealand. "They wanted us to tour New Zealand to promote the album. It was going to be done as a matter of course ... it was during that tour that the decision was made, that we weren't going to go back to Australia."
--
This interview was recorded for the 2003 season of TV series Give it a Whirl. All audiovisual content is copyright to Visionary Film & TV, and may not be reproduced.
--
Further reading: Nick Bollinger on Give It a Whirl