In the mid-70s there was a brief period when several of Auckland's top rock bands sneaked into the Art Deco temple that was the 1ZB Radio Theatre and laid down some early versions of some songs that are now regarded as New Zealand classics. At the time, RNZ pop station 1ZM was also based in the Durham Street building, and Barry Jenkin, Kevin Black, and Bryan Staff were among the DJs. It was in this atmosphere that a junior producer for 1ZM called Peter Fyers had an idea …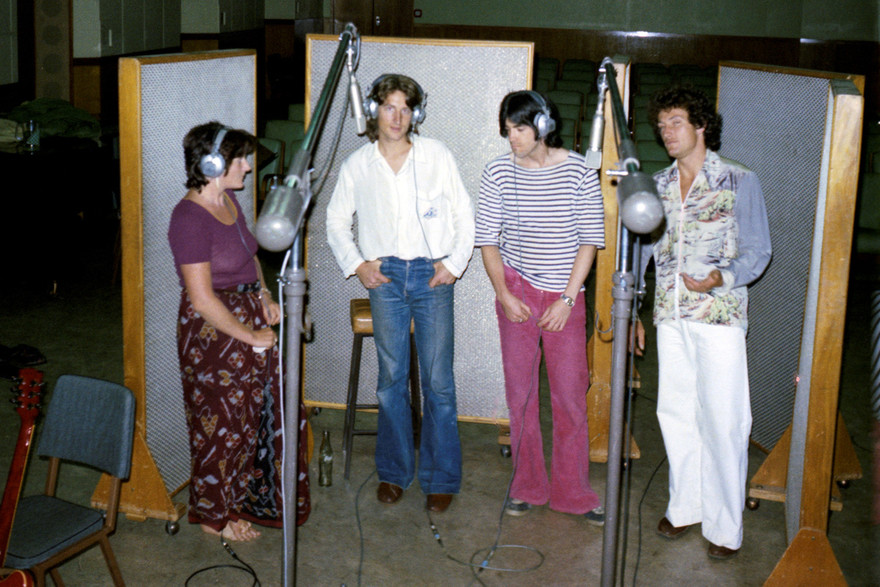 I'm in Heaven
By Peter Fyers
As a young programmer for Radio 1ZM, I would often walk past the 1ZB Radio Theatre to see older people playing violins and pianos, being recorded for the Concert Programme. I asked my manager if I could get some training in "microphone placement" and "mixing techniques".
"There's no budget," he said, "but we can give you some training – but who will you record?"
"Don't worry about it, I'll figure it out," I replied, and went to the Windsor Castle in Parnell where an ex-boarding school mate was playing in a blues band.
"Where do you practise?" I asked. "In Hammond's garage" came the reply.
"Well," I said, "I have a sound-proofed, multi-track recording studio, would you like to come rehearse there one night? I'll practise my recording techniques, there's no money, but if it's any good, I'll give you a copy of the tapes and maybe play them on the radio for you".
So Street Talk came to play, and they were sublime, and the recordings were clean and awesome, and so good I took them upstairs to the broadcast studio to put them to air.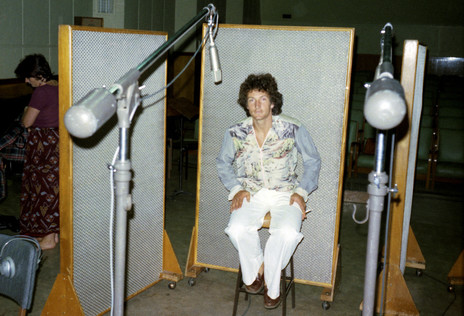 I remember the look on the DJ's face, bearing in mind everything up to that moment had been supplied on vinyl by the commercial record companies, carefully checked against sales charts and auditioned by experts – and deviating from the set playlist could be a "fire-able offence". Then, out of left field, this young guy with glazed eyes and Hendrix-hair comes in and says, "Hey man, I just recorded this downstairs, play this!" Possibly fearing for his life, the DJ did!
A few days later, the band came back and said, "We have some friends, they are just getting started, could you record them too?" We did, same result. Then the second band came back, same request, same result ... over and over again.
My manager asked, "Peter, where are you finding all these bands?" I said, "They're all out there, in pubs, clubs and garages, but there's no conduit or process for them to get promotion or airplay. They can't afford Stebbing's or Mandrill studios, and the record companies aren't interested. The talent is out there, we are just tapping into it."
The studio sessions morphed into a mix of studio and live concert recordings. Coca-Cola picked up sponsorship which provided some funding, politicians started mentioning the "state broadcaster" support for local music, and the US record companies started asking to hear the tapes.
The first three bands we recorded were Street Talk, Hello Sailor, and Th' Dudes. None of these bands had been in a studio before, let alone heard on radio. We went on to record around 30 bands including Citizen Band, Waves, Rockinghorse, Living Force, Ragnarok, and many others. As a programme producer for 1ZM, I was able to mix down the recordings, dub them onto "cartridges" and put the best tracks straight onto the radio playlist. DJs such as Kevin Black and Barry Jenkin/Dr Rock thought it was all a bit "outlaw" so the whole station jumped on board and we thrashed them.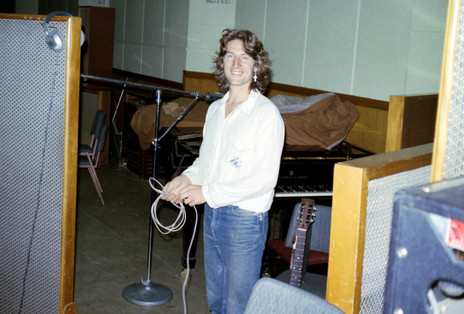 The first Hello Sailor track to air was 'Gutter Black'; the first Dudes track was 'Be Mine Tonight'. The subsequent professional recordings were almost identical, but a hit is a hit. Who knew those songs would still be played on radio today, almost 40 years later?
Th' Dudes, Right First Time (1ZM Radio Workshop, 1978)
With the growing call to support local music, we were able to "short-circuit" the process by giving the bands valuable recording experience, airplay and publicity, and copies of the tapes to use as demos to solicit work in the pubs and to elicit commercial record company interest.
I remember saying to my manager, the late Harry Hall, that we were making these people famous, and if there was anything else we could do to hold on to them or support them. He said, "No, we are a radio station, not a record company."
So I marched Hello Sailor down to RCA Records and demanded RCA release 'Rum And Coca-Cola' as a single, ostensibly because it was a "drinking song" which I hoped would get them work in the pubs not only in Auckland but around the country.
Hello Sailor, Rum & Coca Cola (1ZM Radio Workshop, 1976)
One night a US record producer, Kim Fowley, rang me demanding to hear all the recordings we had in stock, immediately! It was after 2am before he decided he would sign Street Talk to WEA Records, and got me to wake Hammond Gamble immediately to set up the deal. I thought he might go for Hello Sailor or Th' Dudes, but he wanted Street Talk because he thought he could make them sound like Bruce Springsteen. The next morning Street Talk were signed, over the next week their first commercial album was recorded, and Fowley was US-bound with the masters in his briefcase.
One day Tim Murdoch from WEA rang to say he had an artist coming in on a promo tour, could I record a session with him and could he invite all the press and other media to attend. The artist was Jackson Browne – and he played for over three hours! The edited hour-long concert was played on every station in the country (the ZMs, the ZB network, National, Concert). Tim bought the tapes and sponsored the broadcasts on every private station as well.
We didn't just record in Broadcasting House itself, on two occasions we threw multi-track cables across the street into neighbouring His Majesty's Theatre to record concerts for events such as The Rockquake and the May Rock Festival. I remember bumping into David Gapes – then manager of ZM's rival Radio Hauraki – in Durham Lane as I was traversing between the venue and studio during the show. He wanted to know how we were doing it all, then he just shook his head, laughed, took another hit, and marvelled at the antics we were up to. Crazy days!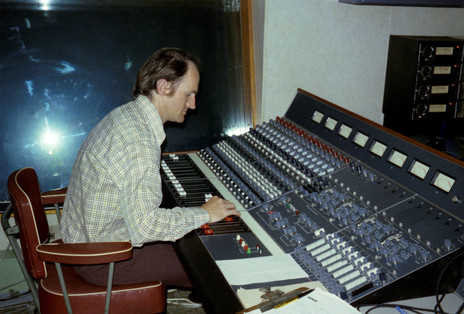 We called them the "Radio Workshop" sessions. The original engineer was Bruce Duske, then Keith Jolly, then trainee Paul Streekstra got pretty good. I moved my family to Hamilton to take up a position programming 1ZH, then I think DJ Bryan Staff used the process to record some punk rock bands. However, I think by that time the momentum had shifted onto the record companies and commercial studios started to pick up where we left off.
From 1ZM Auckland, I moved on to 1ZH Hamilton, 2ZB Wellington, the RNZ/ZB Network, RNZ Head Office, and ended at ZMFM Wellington. When computers came in, I built a software programme for RNZ which they rolled out to all their stations and sold to many overseas. When RNZ sold out to become TRN, and I left and built an automation system that still runs radio stations today.
To this day it is thrilling to see many of the musicians, many of the songs we recorded for airplay back then – before the record companies and professional studios would take interest – are now regarded as iconic "Kiwi music" and still played on radio today.
I remember the Broadcasting House building vividly and warmly, with all its beautiful features, and the Radio Theatre itself with its wonderful acoustics. Standing in the control room, looking down on the bands as they played in the studio below, felt like Heaven.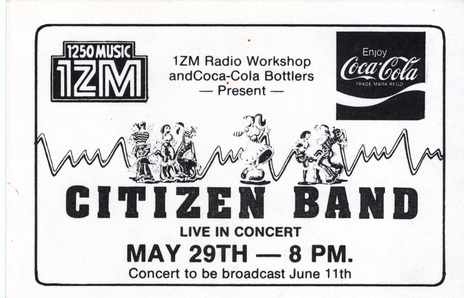 --
Read: 1ZB Radio Theatre - the art deco years
Read: 1ZB Radio Theatre – the jazz era fades.