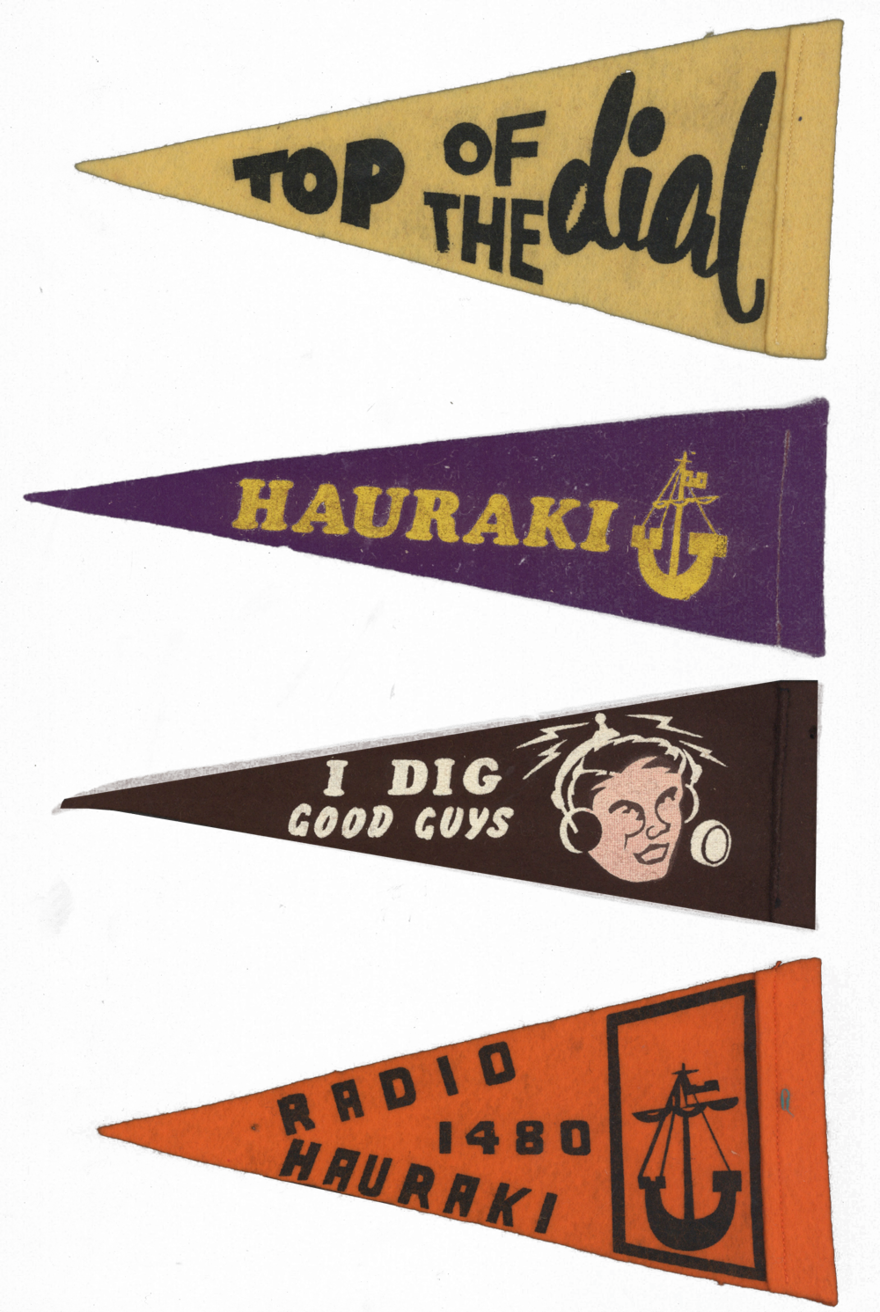 One of the great adventures of the 1960s is now a cinema movie. 3 Mile Limit is the story of the pirate days of Radio Hauraki 1966-1970.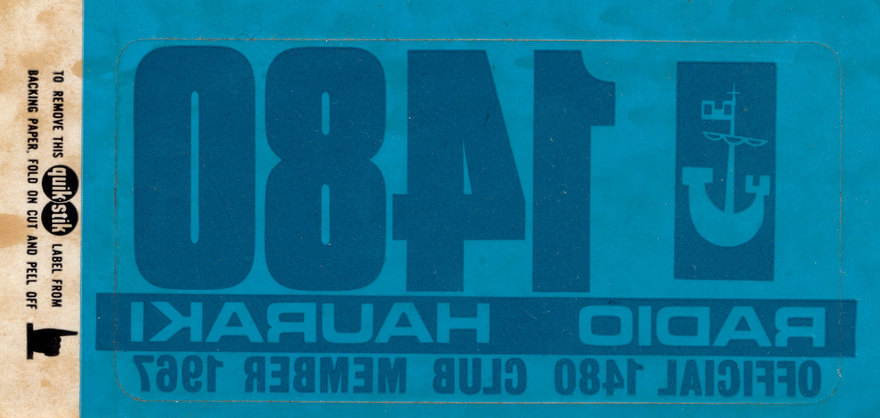 The young broadcasters were rebels with a cause. There was a lot to rebel against in the 1960s, as the state-owned radio monopoly confined pop music to weekly Top 20 shows and write-in request sessions.
Hit parades were about to become passé and there was a need for a new kind of music radio.
As teens took their music more seriously and cool albums became the focus, hit parades were about to become passé and there was a need for a new kind of music radio. The nationwide, regional ZB stations featured news, shopping reporters, serials and the other staple, that original pirate David Gapes described as, "the soundtrack to my childhood, the horse races on 2ZB."
Desperate and austere times called for desperate measures. In 1966, plans were hatched by Wellington-based NZ Truth journalist David Gapes and friends to start a private radio station and if necessary, to broadcast music from a ship moored in international waters in the Colville Channel on the western side of Great Barrier Island.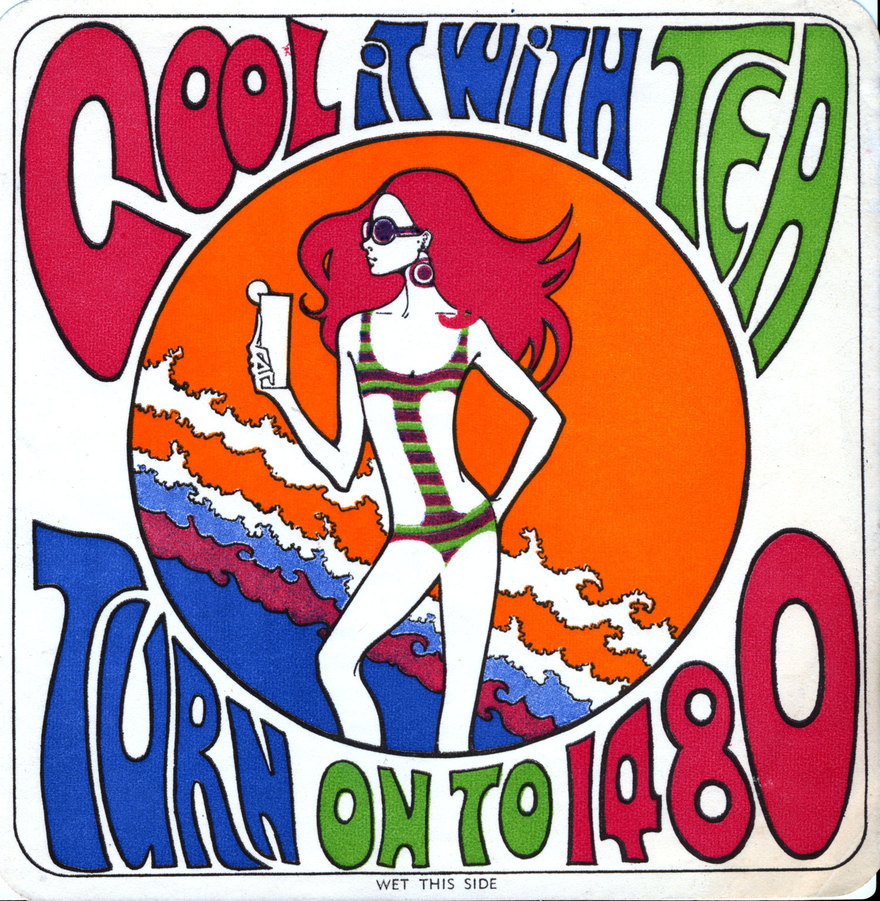 Before the Radio Hauraki boat MV Tiri left port, public sympathy swung their way on Sunday October 23, 1966, when police lowered the entry bridge onto the boat and successfully stopped them exiting the Viaduct basin.
Once they were on air – Thursday December 1, 1966 on 1480khz – they became Robin Hood and His Merry Men, outlaws who took on the establishment and gave all-day music to the disenfranchised youth of Auckland and beyond.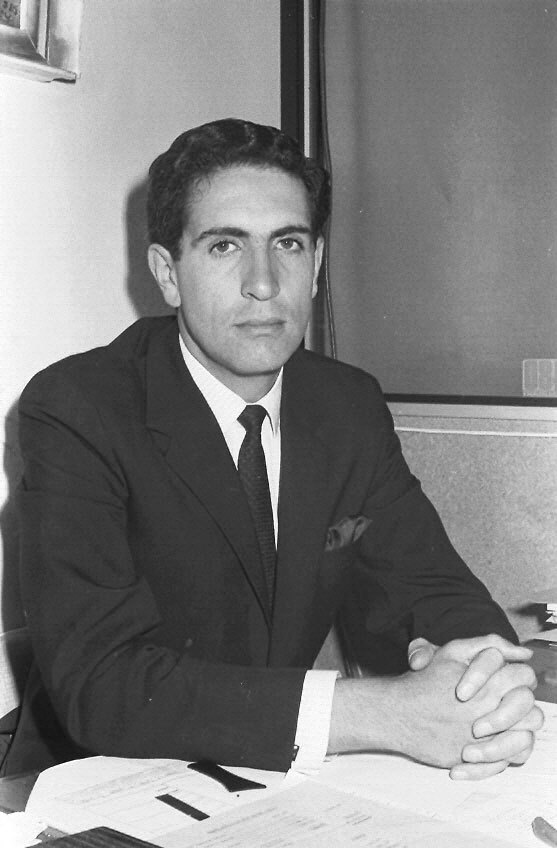 The station disc jockeys were brilliantly marketed as the "Good Guys". Government ministers were soon viewed as "The Bad Guys" –particularly when Radio Hauraki's boats Tiri and the later Tiri II were grounded in storms and lives were clearly at risk, and for what? To maintain a state broadcasting monopoly? Also aghast at Radio Hauraki questioning authority were the stuffy Federation of the Phonographic Industry who represented the record companies and stood to gain the most from 24-hour music radio.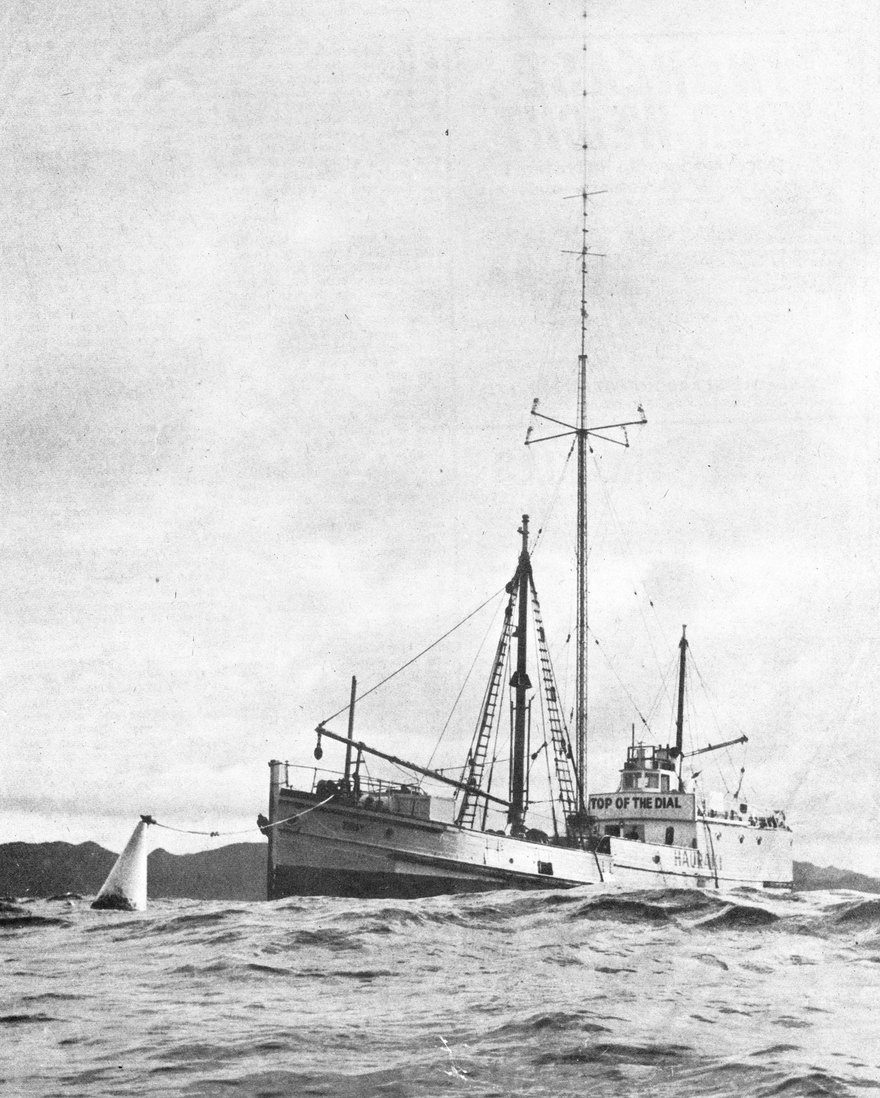 Auckland's top-rating 1ZB radio announcer Merv Smith told the NZ Weekly News (July 10, 1967), "It would be wrong to say that Radio Hauraki has had no effect on the NZBC. That is why 1YD [now 1ZM] went on the air in such a hurry, although as things are now, 1YD is a commercial pop station without commercials, a confusing situation for all."
Fans could walk up Anzac Avenue to their offices and watch as the DJs in two studios recorded next week's broadcasts to tape or voiced adverts.
Although Radio Hauraki broadcast from international waters, they were omnipresent in Auckland youth culture with catchy jingles, teen dances, The 1480 Fan Club, T-shirts, disc jockey promo photos, car window stickers, car aerial pennants, the 1480 Village dance venue in Durham Lane, an outside "broadcast" caravan, etc. Fans could walk up Anzac Avenue to their offices and watch as the disc jockeys in two studios recorded next week's broadcasts to tape or voiced adverts. Young fans were always made welcome to view the Good Guys in action. The on-air stars of Radio Hauraki had their feet firmly on dry ground and were the toast of the town as they took on the Government.

Hauraki had an unscheduled presence in downtown Auckland when their boats returned to port. Fans got to view the damaged MV Tiri on the St. Mary's Bay slipway after it ran aground on Great Barrier Island around midnight on Saturday Jan 27, 1968. Its replacement was known as Tiri II and it would also return to the Port of Auckland under tow, for repairs or a new aerial. Fans could wander by the wharf and view these dodgy old boats with the giant aerials.
Radio Stations are known to rewrite their local news from the morning newspaper, but the ship-board pirates were unable to get the NZ Herald delivered in a timely fashion, so they had to tune into 1ZB to get the day's news. Early one morning on the 1ZB breakfast show, Merv Smith was reading the news and thinking that the Tiri captain Lloyd Griffiths was probably up and tuned in, he stopped and said, "Am I going too fast for you, Lloyd?"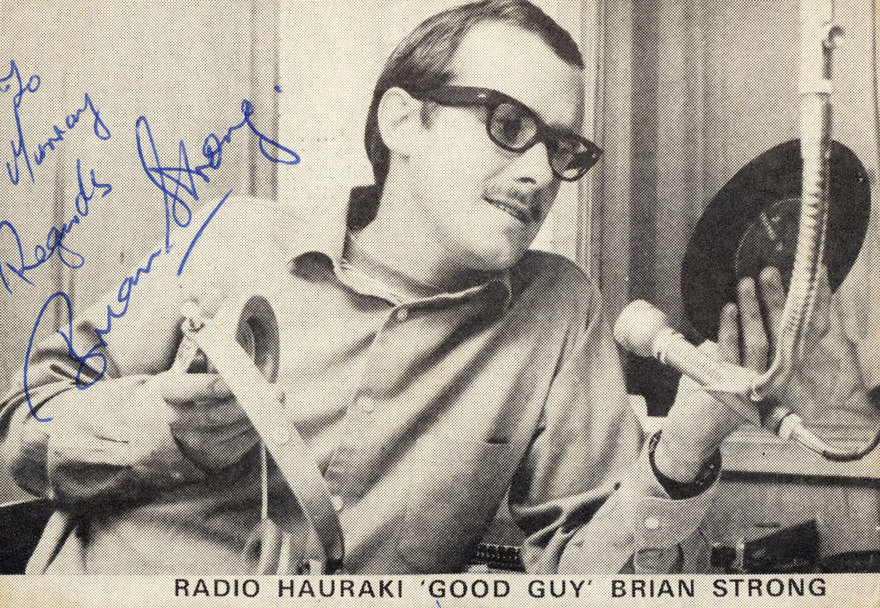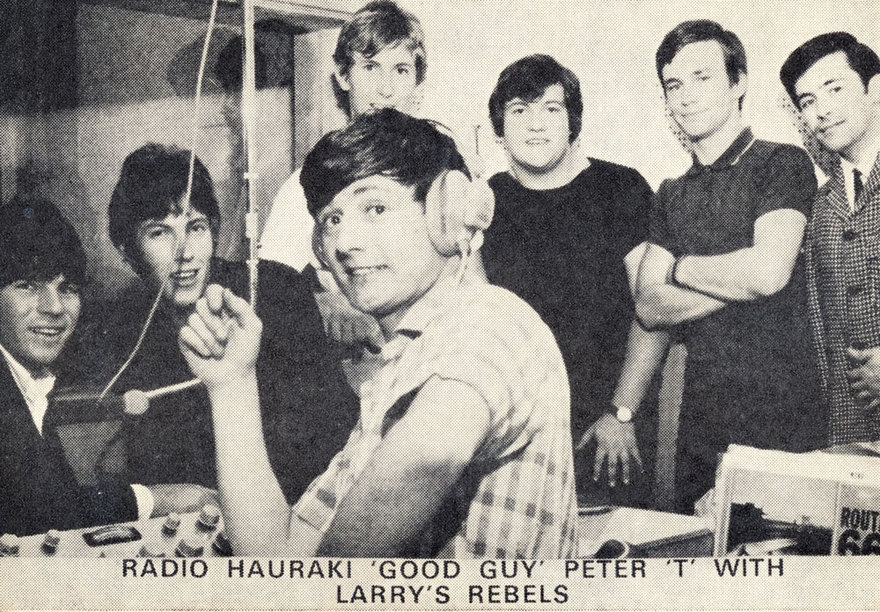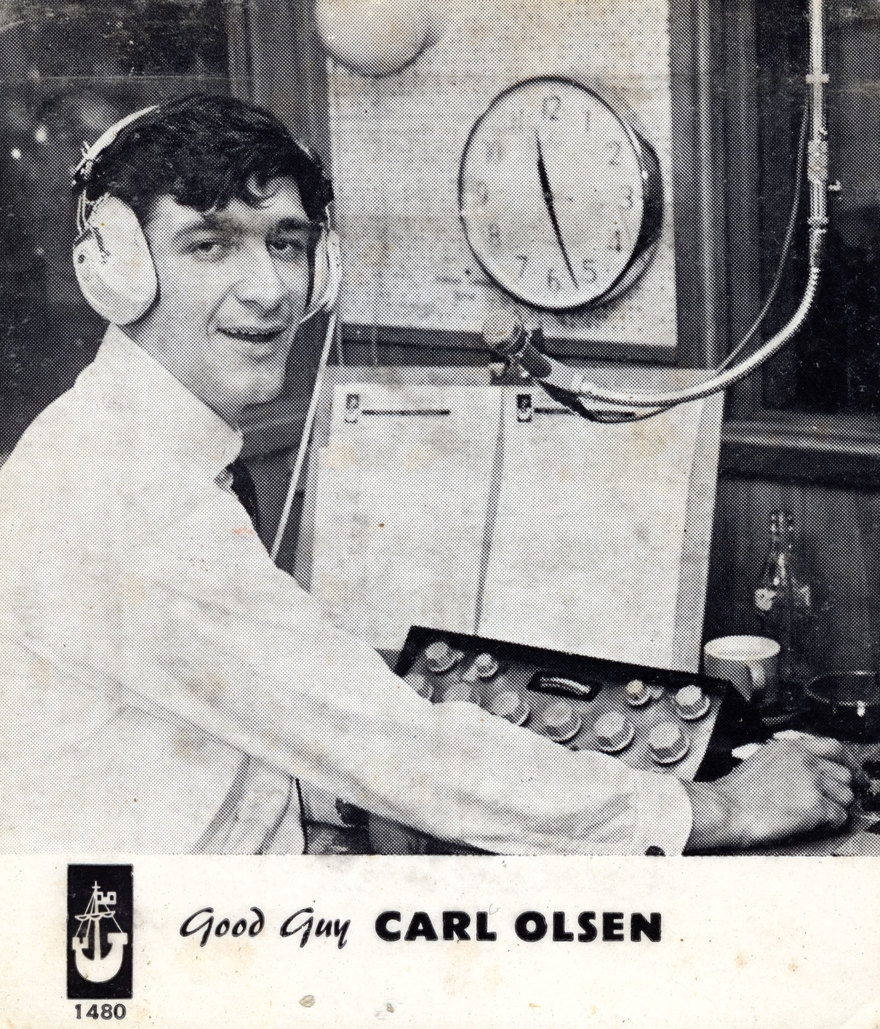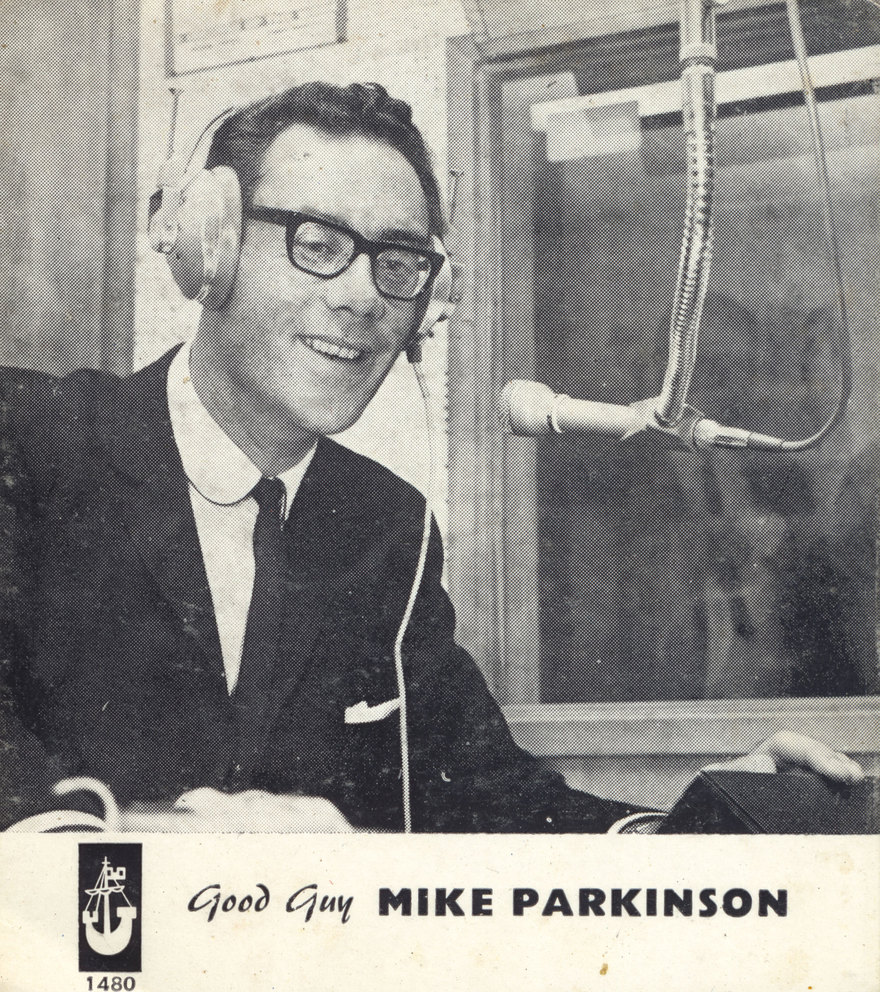 I spoke to Robin Hood (David Gapes) in 2001 about his outlaw/pirate days and asked whether he was a music fan or an entrepreneur starting a new business. "It was music that motivated me," Gapes recalled. "I went to Australia in 1962. I worked for the Daily Mirror for a couple of years and that's where I got my first taste of Sydney radio and the nightlife of the Kings Cross. I came from a society where there was half an hour of pop music a week, which was Lever Hit Parade and I was in Sydney where all the radio stations played nothing but Top 40."
Life in Kings Cross may have been a party, but Radio Hauraki was not. "There was a lot of slog and not much money," said Gapes. "We were fighting for survival every inch of the way. The government passed a tax regulation so you couldn't claim money spent on Radio Hauraki advertising as tax deductible. That meant for advertisers it cost twice as much. Advertisers had to make a conscious decision to step around the law, but we still got Coca Cola and the Tea Council."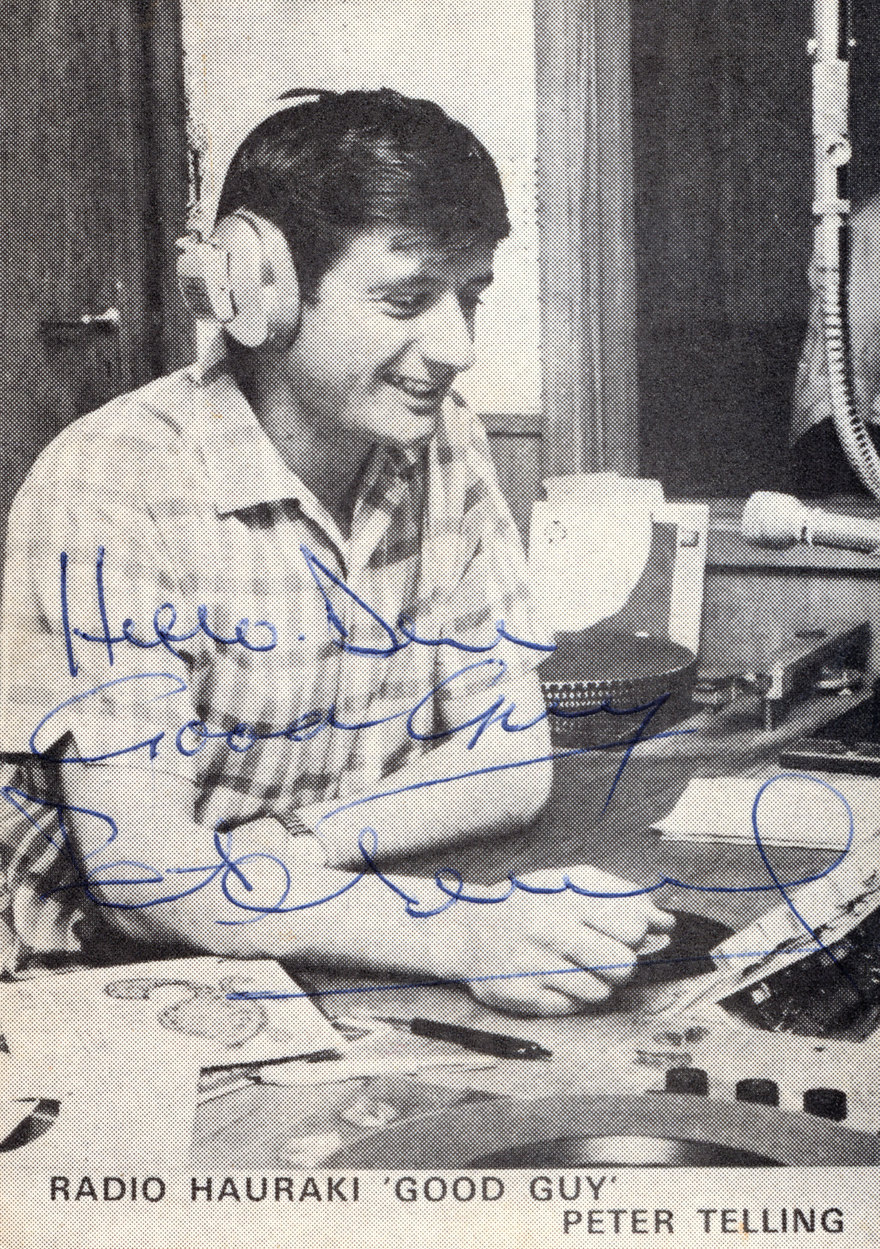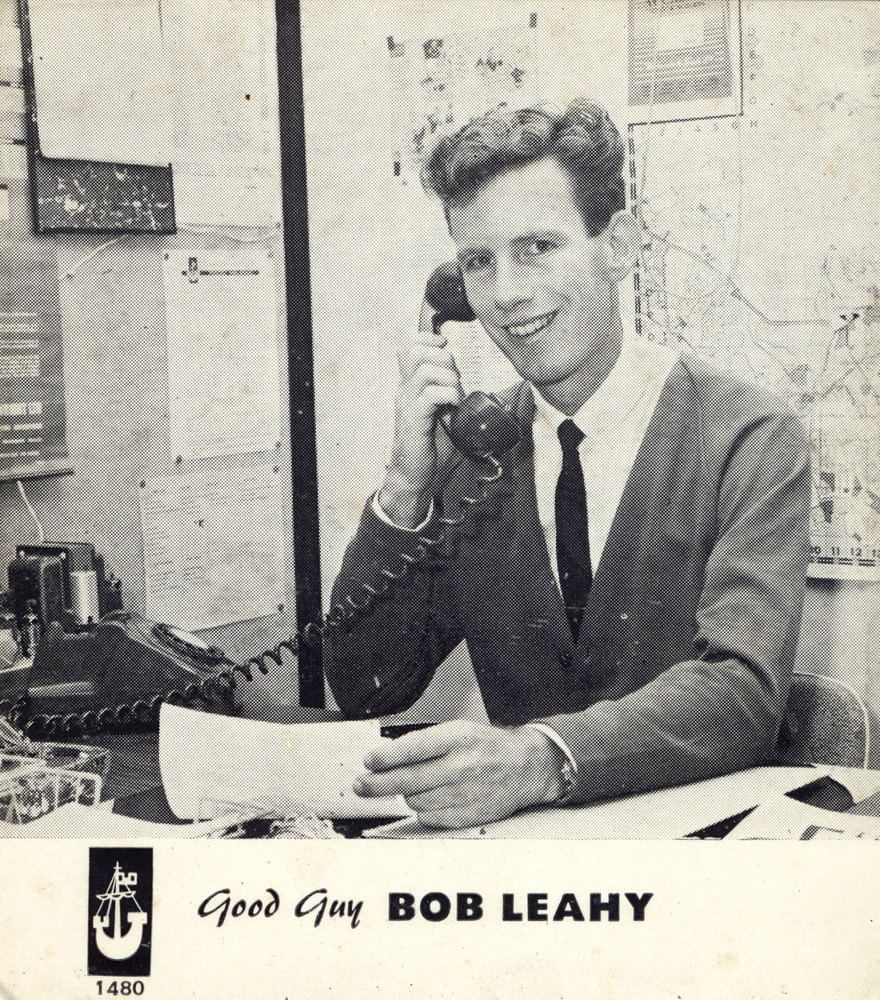 Radio Hauraki had to find unique channels to source their music. Gapes explained: "At the time, there was a huge disparity between what was being released in New Zealand and what was being released overseas. We had a network of airline stewards that would buy records in shops overseas and bring them back for us. Those were the days when the NZ companies would release a record six months after it came out in England or America or not release it here, so a local artist could cover it."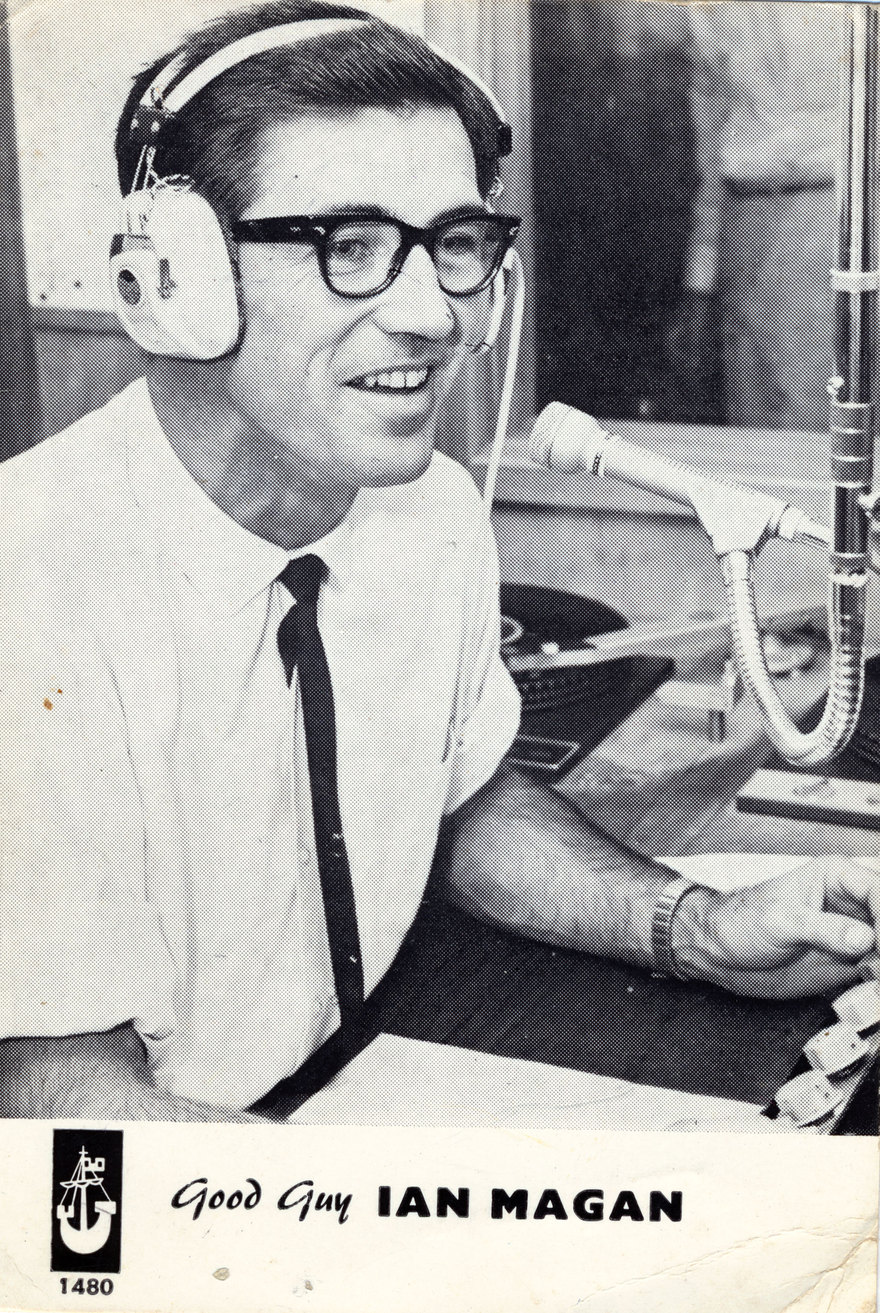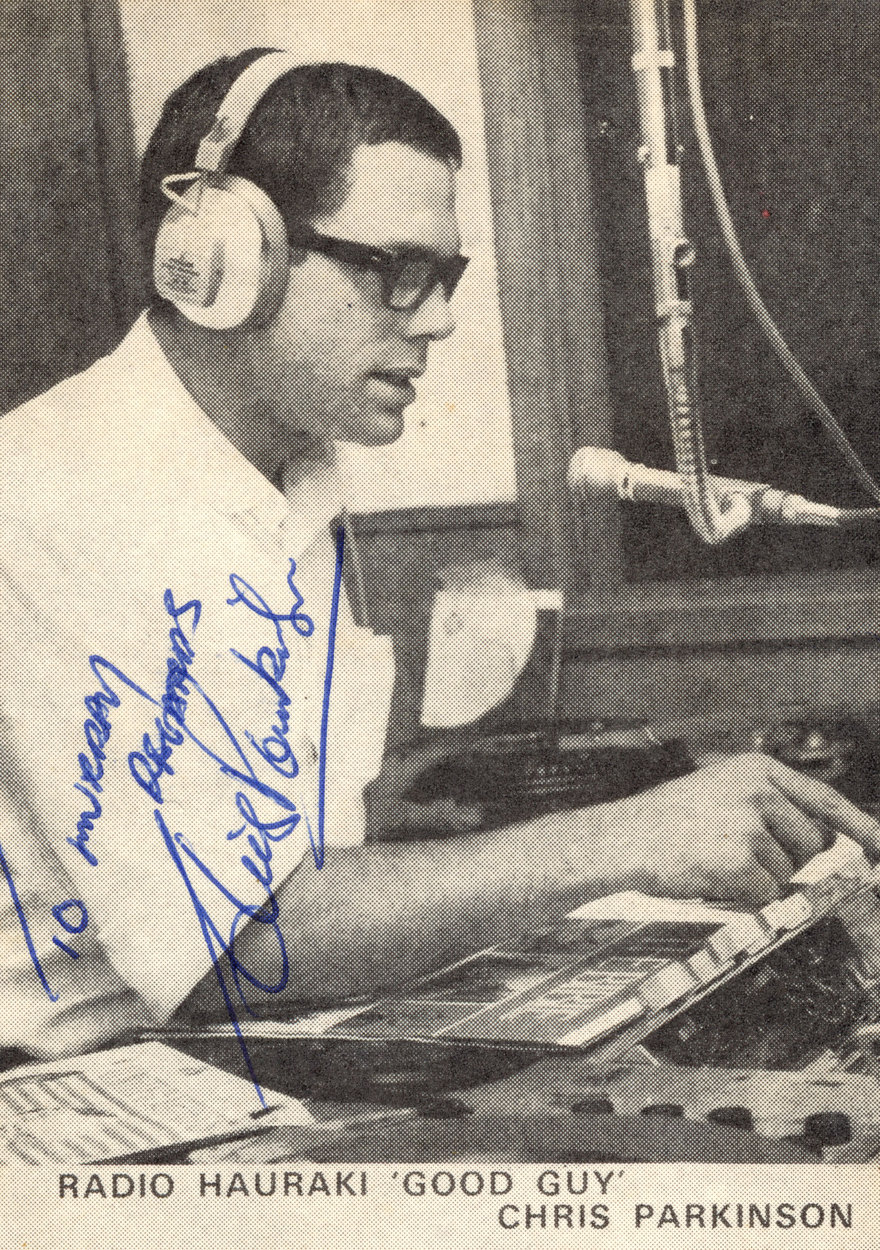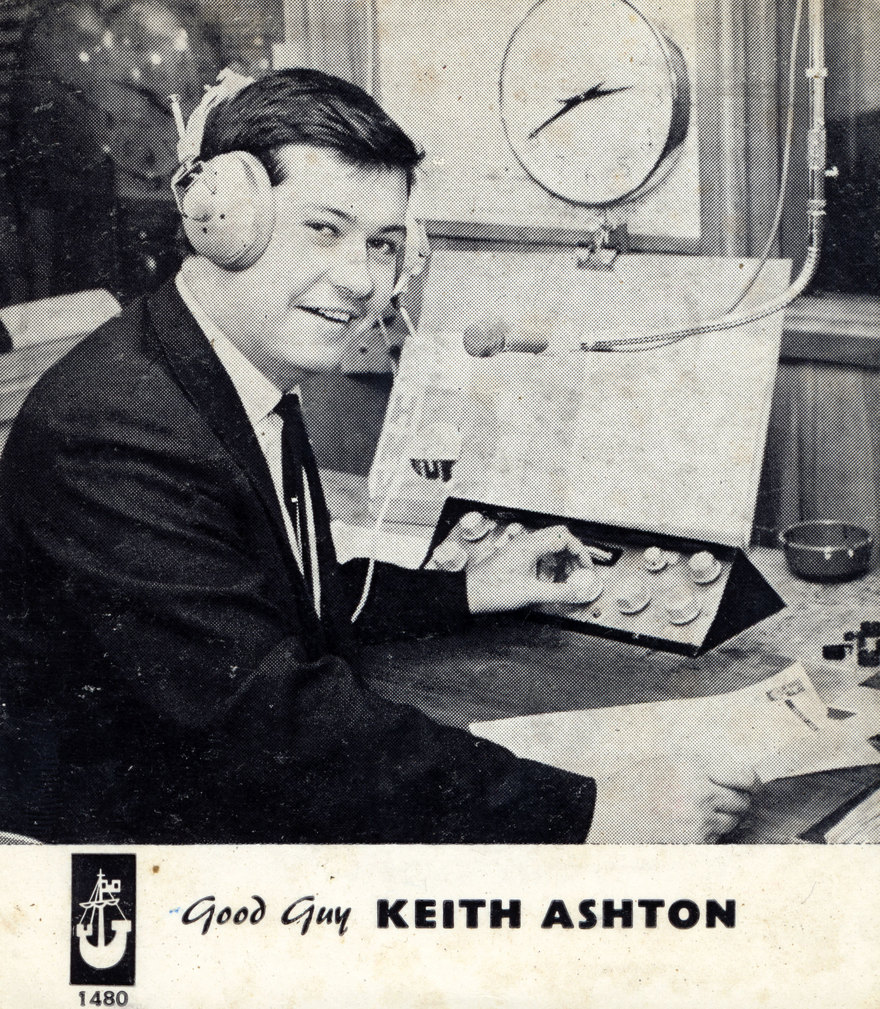 Radio Hauraki loved to play songs that were banned by the state broadcaster. Radio Hauraki did not bleep "Christ" from the Beatles' hit 'Ballad of John & Yoko', they thrashed the Rolling Stones' risqué 'Let's Spend The Night Together' and they even played banned novelty crap like 'They're Coming to Take Me Away' by Napoleon XIV.
Radio Hauraki loved to play songs that were banned by the state broadcaster.
I was sold when young host Ross Goodwin played Otis Redding from his Live in Europe album, late at night. I was allowed to take a photo of Ross in the studio with my Kodak Instamatic and returned a week later to ask him to autograph it.
I recall a 1967 school holiday (or two) spent listening to Radio Hauraki emanating from the radiogram. It was a great year for music – the Beatles released Sgt. Pepper's Lonely Hearts Club Band and Radio Hauraki did not need to worry about the meaning of 'Lucy In The Sky With Diamonds' or what The Small Faces were doing in 'Itchycoo Park'. Larry's Rebels were on the air with local composition 'Let's Think Of Something' written by Roger Skinner. Over time some songs of 1967 faded – I have not heard 'Come On Down To My Boat Baby' by Every Mother's Son or 'Little Bit O' Soul' by The Music Explosion, but The Doors' 'Light My Fire' I have heard too often.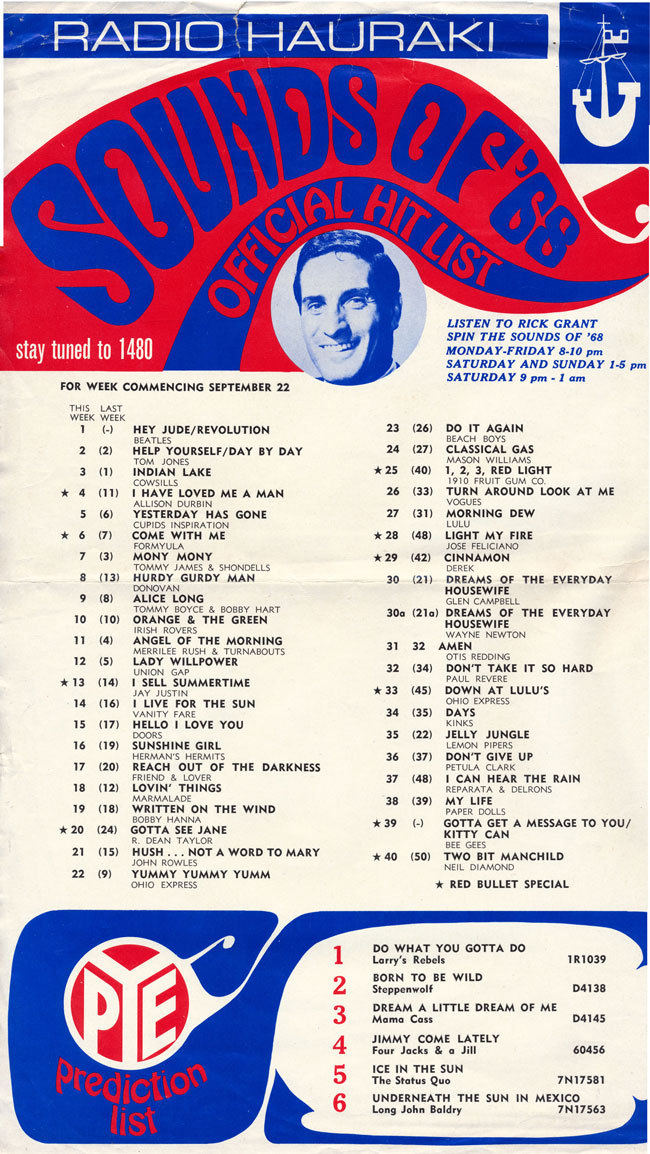 Radio Hauraki presented teen concerts at the YMCA and local suburban halls throughout Auckland. "We had a pretty close relationship with the local promoters, anybody working with New Zealand entertainers," Gapes recalled. "They were quick to seize on us and we were quick to seize on them. But the record industry federation tried to stop us broadcasting without a licence. We had a deal with APRA, we were paying APRA, but the Federation of the Phonographic Industry took legal action against us right from day one and they maintained it right to the bitter end. So at one level we were fighting them, but on the ground we were working very closely with the record company reps. They were breaking their own rules by giving us imports."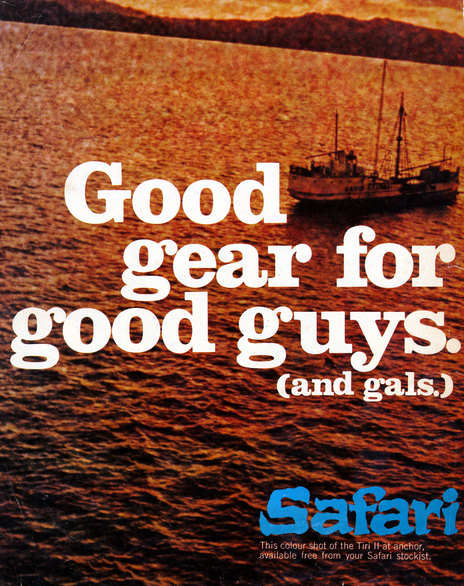 As the pirate saga went on, it became Radio Hauraki and The Republic of Great Barrier Island (aided and abetted by Tourist Air Travel, the amphibious planes used by the broadcasters) versus the Government of New Zealand. Veteran Tourist Air Travel pilot Capt. Fred Ladd was able to drop a copy of the Auckland Star newspaper on the boat's deck.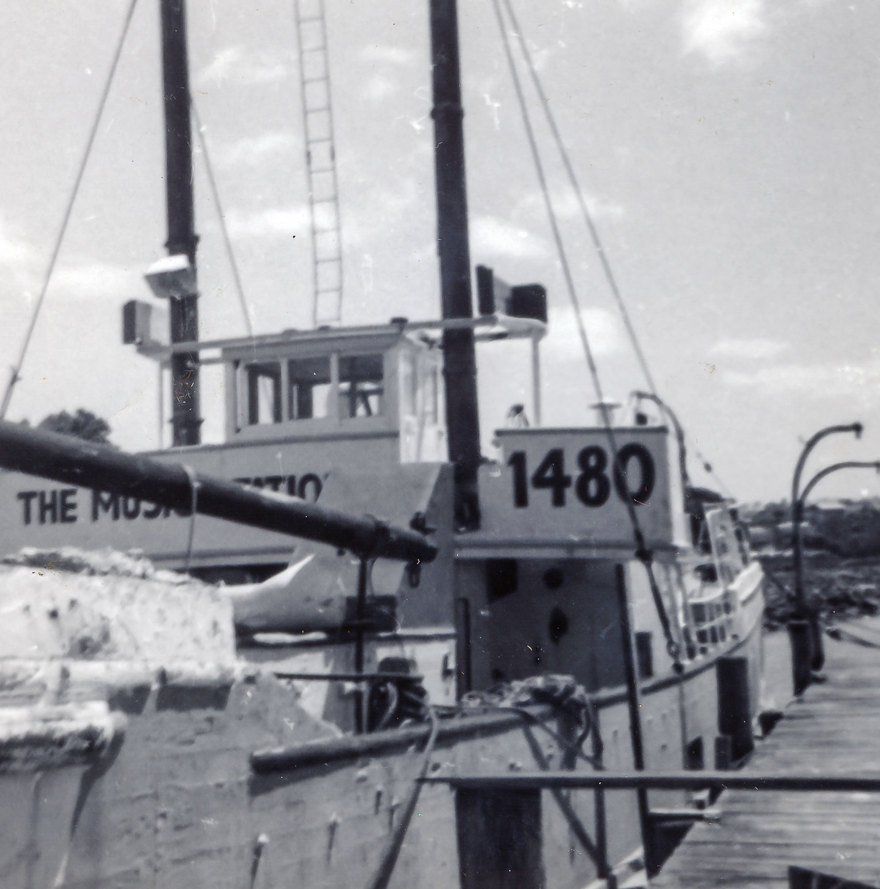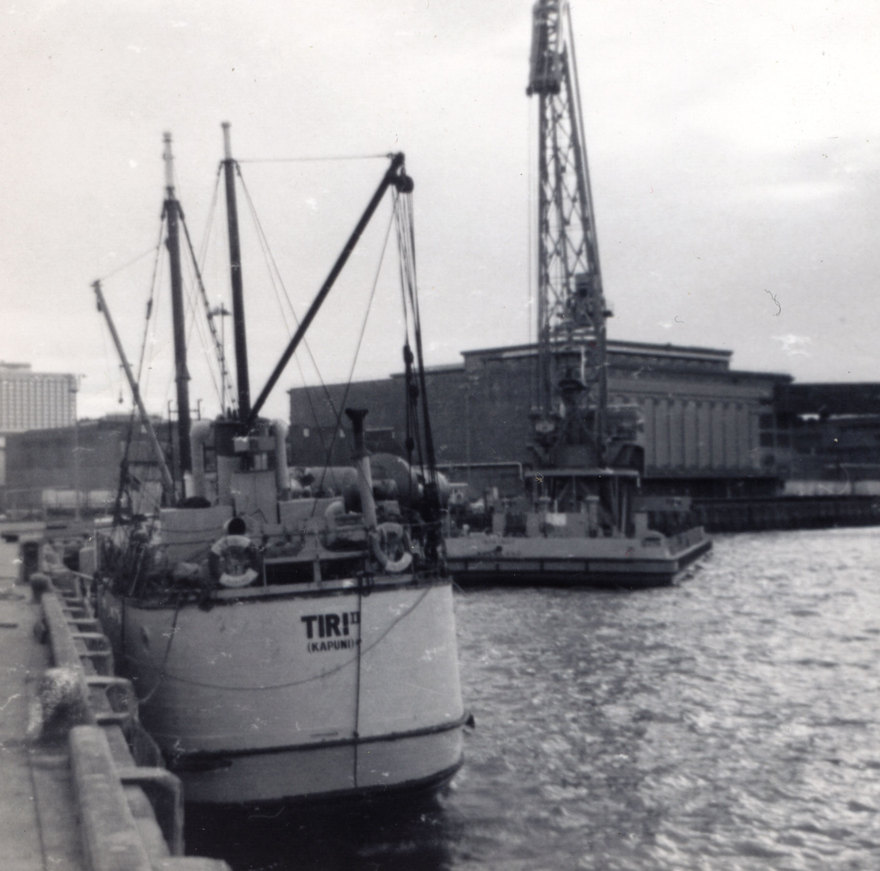 On November 17, 1967 The NZ Herald claimed on its front page that Tiri had been tied up at the remote Great Barrier wharf for three days and merrily broadcasting in NZ waters.
I asked Gapes how often they were tied up at the wharf. "Initially very little," he replied. "As the scenario unfolded, a great deal. We bought the wharf in Whangaparapara to go in and do repairs, then we started hiding in there during bad weather. Then we started hiding in there during good weather. It was almost impossible for radio inspectors to catch us because to get to the wharf they had to make use of the local island infrastructure to get there and there was no way of doing that without us knowing."
When Radio Hauraki was finally granted a broadcast licence, the key Good Guys/DJs went out to the Tiri II to participate in the final Queens Birthday weekend 1970 broadcast from sea. Despite risking their lives for several years, tragically, it was on their final night that announcer Rick Grant was lost overboard. I still recall the morning of Tuesday June 2, 1970 and how bleak and miserable the choppy Waitemata Harbour looked on that sad day.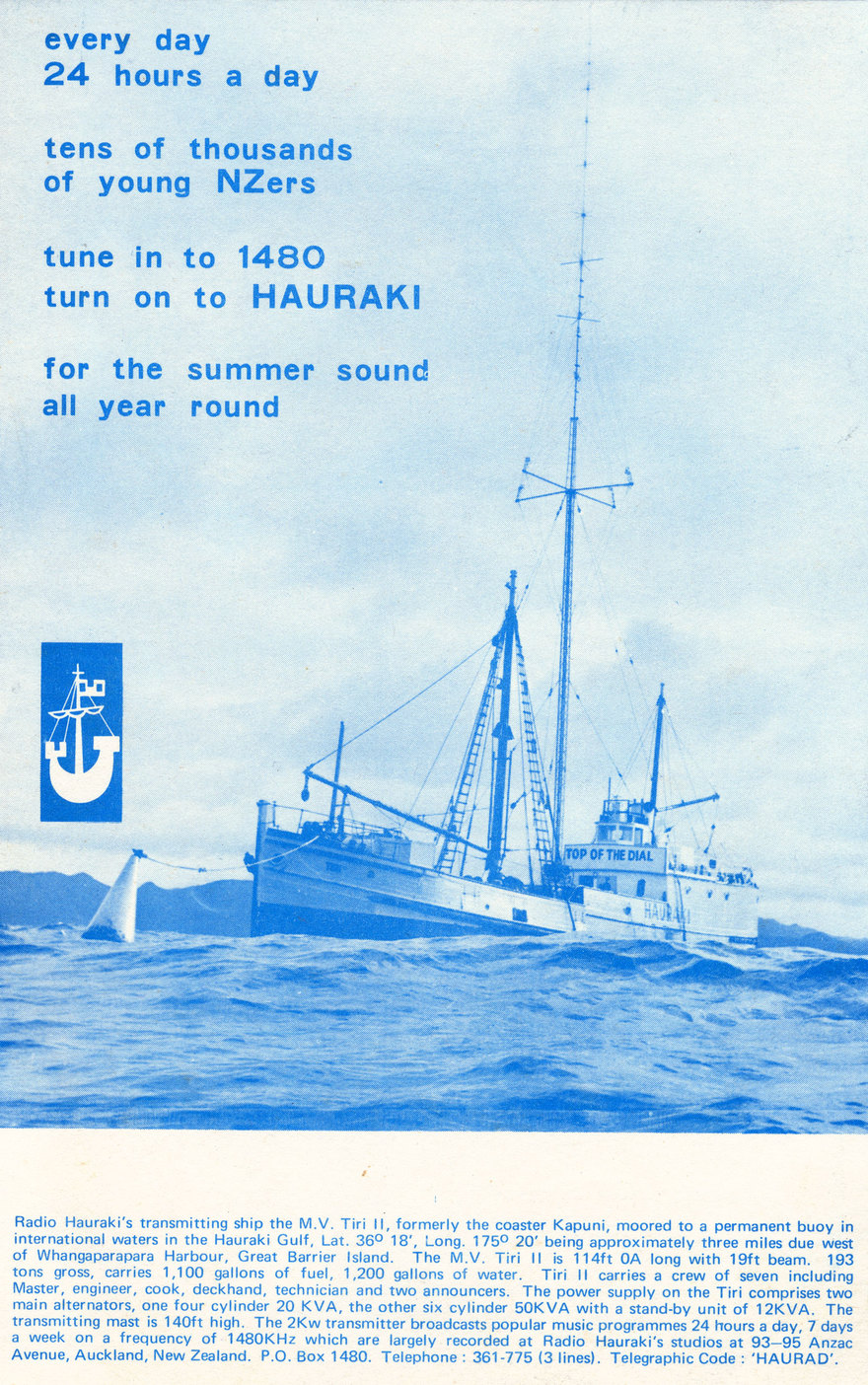 A licence won and a friend lost was not a good start to life on dry land and Gapes soon found himself on shaky ground. Gapes got Radio Hauraki firmly established on land but shareholders in the now public company got antsy about his management of the station.
Gapes explained, "I was, in effect, booted out. About 1974, Michael Friedlander and Charlie Bidwill started to buy shares in the company in a big way. One day they just surfaced and said 'Hey, we own a quarter of the company, we want a couple of seats on the board' and that was the beginning of the end for me. They tried to work with me and I tried to work with them, but I was also incredibly naive, knew nothing about business, and I was the managing director of a publicly listed company. It was impossible to work together and they gave me the golden handshake and I left."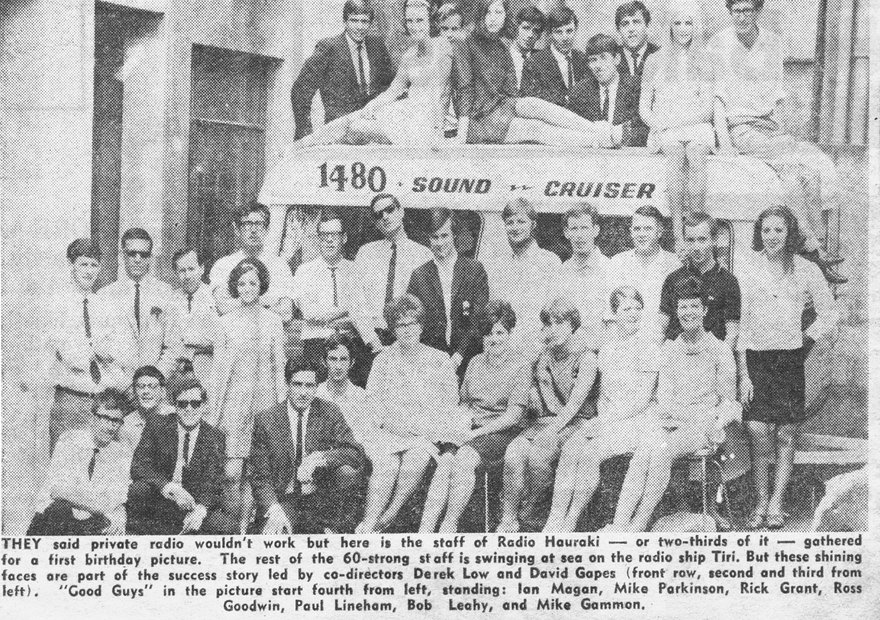 Gapes does not regret Radio Hauraki going public: "An important part of the presentation of Hauraki to the public was forming a public company. I think we had something like 25,000 small $100 shareholders, which meant there were a lot of people involved in Hauraki at that level as well as listeners. I don't think that would have made any difference. It was my shortcomings and the outside financial world's aggressive nature."
The station's over-staffed newsroom is a Gapes regret: "When we got a licence in 1970 one of the first things we did was build an enormous newsroom, which today still shocks me, with 25 people, which isn't a logical, sensible business at all. I was driven by ideals rather than common sense some of the time."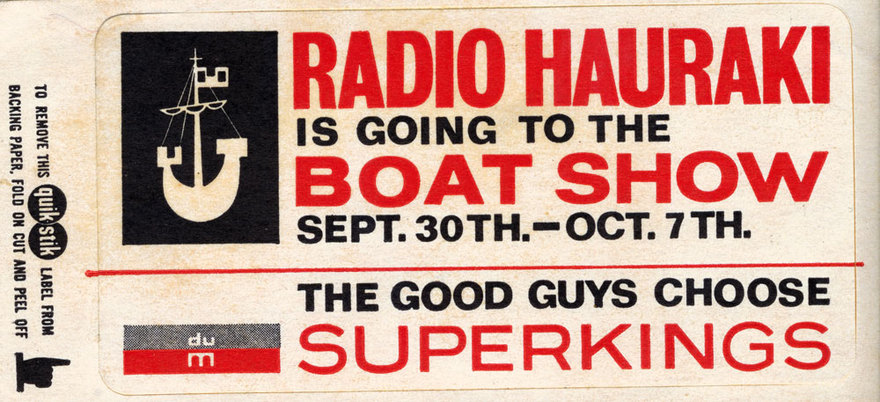 I reminded David that in 1978 he told the NZ Listener: "Out of town ownership of a radio station is the same thing on a smaller scale as having a New Zealand newspaper owned by an English company. Local ownership of the media is essential." (May 13, 1978.)
"I still believe that as much as I ever did," said Gapes. "I am not a fan of globalisation of the media. I think that Brierley Investments started the ball rolling, swallowing up radio stations all over New Zealand and programming them out of a cupboard in Auckland. I am not a fan of that. It's certainly not the dream that I envisaged. There are a lot more stations but I think that they're too reactive, not proactive enough. They are fixated on ratings and target audience. I'd like to see more stations fly by the seat of their pants, establishing a programme that they believe in and then seeing what comes to it."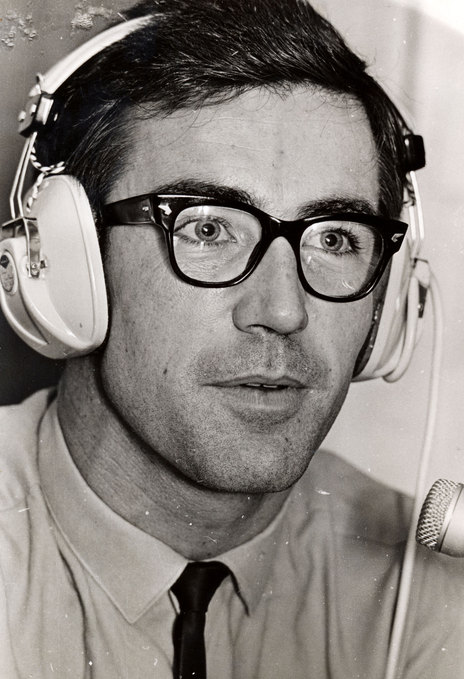 Some Good Guys
Paddy O'Donnell born 13-10-43 Wanganui – on air 5-9am, then 9am-1pm.
Chris Parkinson born 30-4-41 Wairoa – co-founder – on air 9am-1pm. Resigned May 1967.
Mike Parkinson formerly of 2XG Gisborne – started on breakfast session, moved to 9am-1pm.
Brian Strong born 30-7-39 Whangarei – on air 1pm-4pm. Left May 1967.
Ian Magan born 15-7-39 Hamilton – on air 4-7pm, then 4-6pm.
Peter Telling born 3-6-44 Queenscliffe (Australia) – on air 7-10pm
Carl Olsen born 20-11-41 Perth – on air 10pm-1am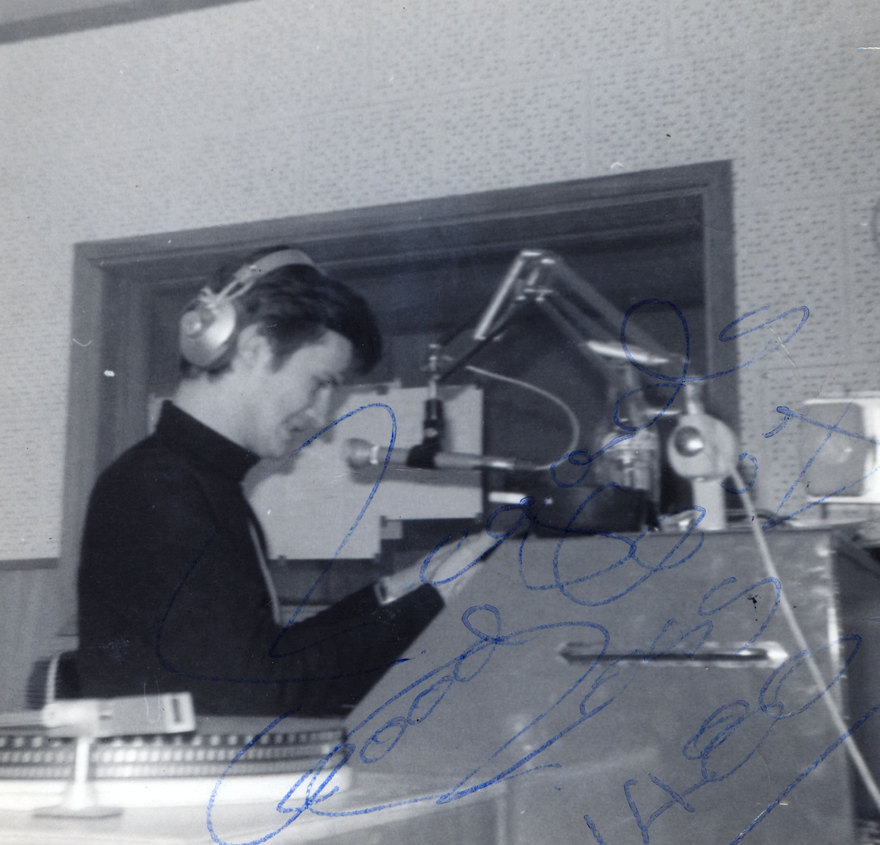 Ross Goodwin Australian, joined Sept 1967, aged only 17 – "The Late Late Show" on air 10pm to 1am.
Keith Ashton Arrived May 1967 and promptly won the 1967 "Awakathon" world record for continuous broadcasting for 65 and one half hours in a John Courts Department store window on Queen St, Auckland. His breakfast show was "The Keith Ashton Uprising".
Trudie Rana On air from July 1967 with Mike Parkinson 9am-1pm. "One popular topic is a frank discussion with a doctor on the pill." (1480 Club News) – Rana died in a car accident.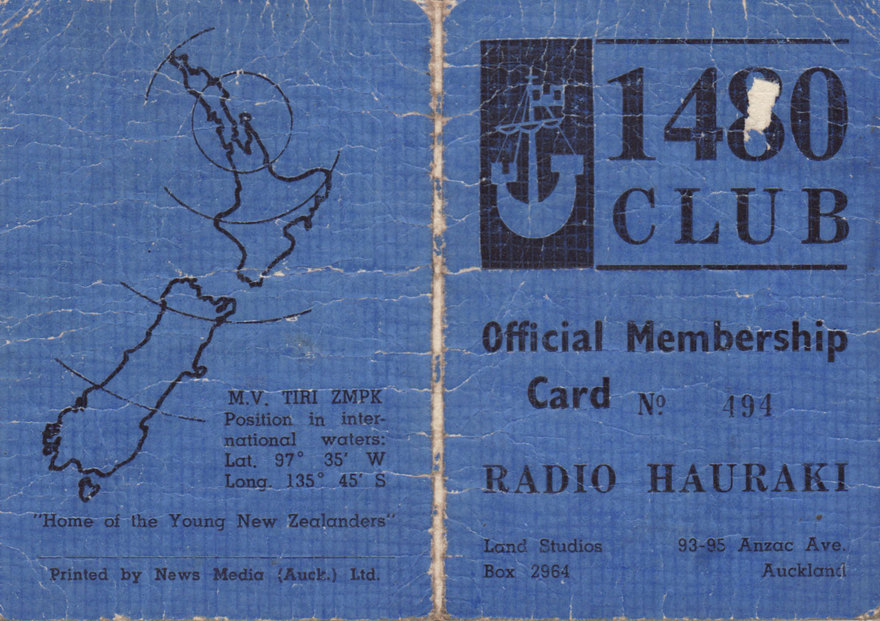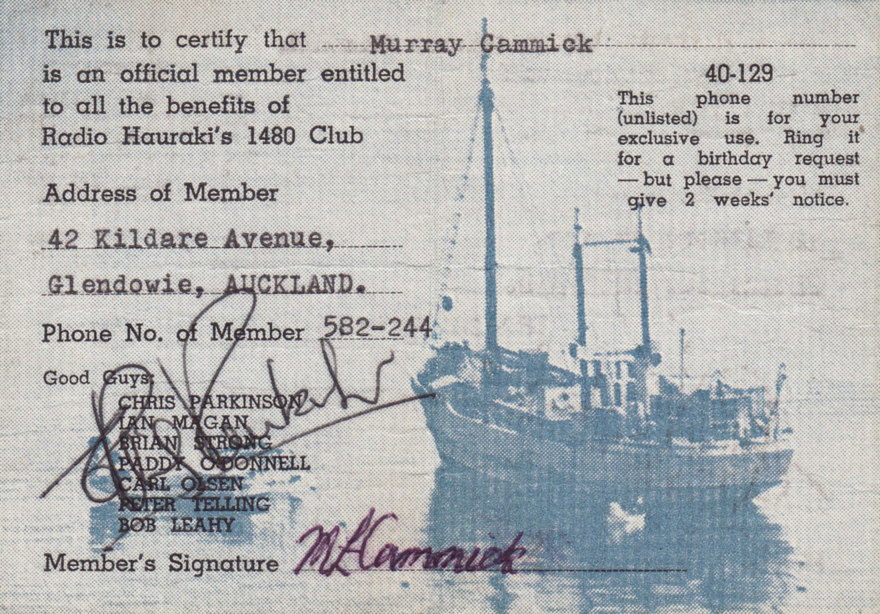 Paul Lineham Started as newsreader on Tiri. He broadcasted live on the rocks Saturday Jan 27, 1968. On air Tiri times 6-10am & 9pm-1am, then moved to shore and 12noon to 2pm.
Rick Grant ­Formerly of 2MW Murwillumbah, 2SM Sydney, 2WG Wagga & 2ZB – started with weekend shows Saturday 1-5pm & 9pm-1am and Sunday 1-5pm. Moved to 6-8pm weekdays "Fastest 2 Hours in Radio" show. Tragically died on Tiri II's final night at sea.
Bob Leahy An early Tiri man who graduated to breakfast radio.
Barry Knight "Good-Girl's Show" 9am to noon (1969).
Ian Ferguson Tiri tape-jockey/ ship-board announcer – 6-9am "The Go-Go Brekkie Show live from the Tiri II" with John Dicks (1969).
John Dicks Tiri tape-jockey/ ship-board announcer – 6-9am "The Go-Go Brekkie Show live from the Tiri II" with Ian Ferguson (1969).
Ian Johnston Tiri tape-jockey/ ship-board announcer. On air 1am-6am All Night Show live from the Tiri II.
Mike Jack Ship-board announcer
Mike Gammon On air 1-5pm weekdays (1967).
Tom Bradley On air 2-4pm "Working To Music" show (1969).
Phil Shone Formerly on 1ZB – his 1967 one hour lunch show was "designed to attract more women listeners." (1480 Club News)
David Gapes Co-founder/ managing director
Derek Lowe Co-founder/ programming and sales director. The father of broadcaster/ musician Zane Lowe.
Dennis O'Callahan Co-founder/ engineering director, builder of the transmitter and master of the Tiri.
Colin Broadley Co-founder/ commercial manager
John Monks Promotions Manager
Chris Prouse Technician
Gavin Coxhead engineer
Curtis Dobbie engineer
Steve Hilliar Tiri technician
Captain Lloyd Griffiths Tiri and Tiri II master