From time immemorial, New Zealand musicians have heard the sound of London calling. But the occasional expatriate seeking their fortune – among them, Abe Romaine, a Wellington saxophonist who backed Louis Armstrong on his first UK gig in 1930 – became a flood in the 1960s.
On board the MS Wanganella in February 1960 were Mike Walker, Rick Laird, Brian Smith, Dave MacRae, Barry Woods ...
In February 1960, following an exhaustive national tour backing singers Kahu Pineaha and Vince Callaher, the entire backing band – guitarist Ned Sutherland, pianist Mike Walker, bassist Rick Laird and drummer Barry Woods – shipped out to Sydney on the MS Wanganella. Also on board were two fellow musicians, saxophonist Brian Smith and pianist Dave MacRae. To varying degrees, they all achieved considerable success, not least Rick Laird.
An Irish immigrant, Rick Laird spent just two teenage years in New Zealand but it was here that he started his musical career, notably with pianist Mike Nock, who made his own trans-Tasman move in 1958. In Sydney, Laird reunited with Nock and also played with some of the city's top jazz musicians, including Judy Bailey, a Whangārei-born pianist who shifted to Sydney in 1960.
Although he was determined to try his hand in the US, the home of jazz, in 1962 Laird ventured first to London, where he found almost immediate success. A tour with the vocal trio Lambert, Hendricks and Ross led to performances with Zoot Sims and Al Cohn, and starting in mid-1963 he spent 15 months with the Brian Auger Trinity, whose guitarist, John McLaughlin was to play a pivotal role in Laird's later career. In 1964 Laird scored the resident bassist's spot at Ronnie Scott's Jazz Club, bringing him into contact with American jazz giants Stan Getz, Wes Montgomery and Sonny Stitt, and he features on the soundtrack of the original Alfie movie with Sonny Rollins. In 1966 Laird realised one of his ambitions when he received a scholarship to study at the Berklee College of Music in Boston.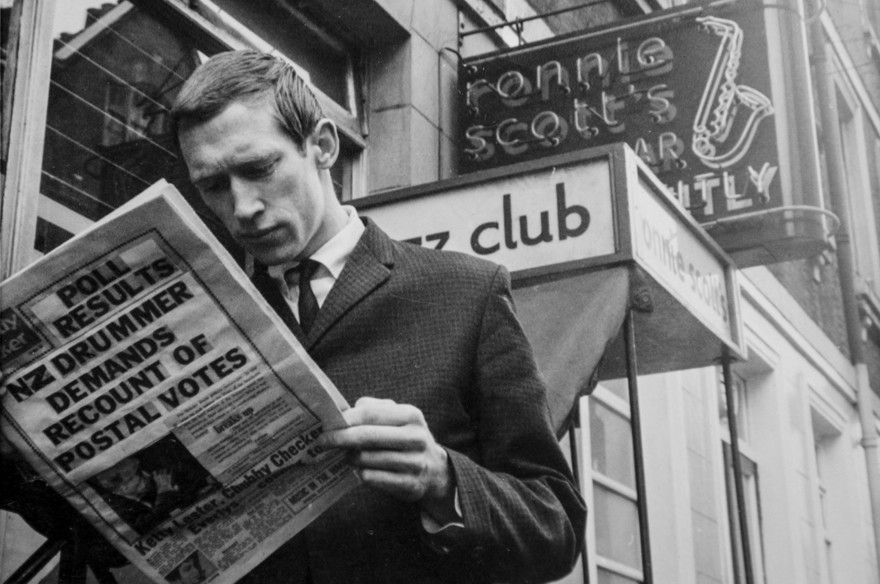 Another New Zealander who landed in London in 1962 was drummer Charley Gray. His last New Zealand gig prior was backing the Howard Morrison Quartet in a group which had featured Laird and Dave MacRae, those connections again. Sadly, Gray's London sojourn lacked the success of most of his peers. Obliged to take a nine-to-five, he said later, "To a degree, I starved and froze."
Gray survived three years in London before returning home; his friend Bill Fairs, a saxophonist with the Keil Isles, lasted the same distance but secured a regular gig. "Charley kept writing to say I should come over so I went by ship for six weeks and met up," Fairs told Chris Bourke in 2016. "He had a flat at Notting Hill Gate in London and the first night there we were off to Ronnie Scott's to see a wonderful American sax player Johnny Griffen. Charley and I had a good time and enjoyed bottles of Portuguese red wine." After three busy years with Group X, Fairs came home to work again with Bob Paris and the Keils.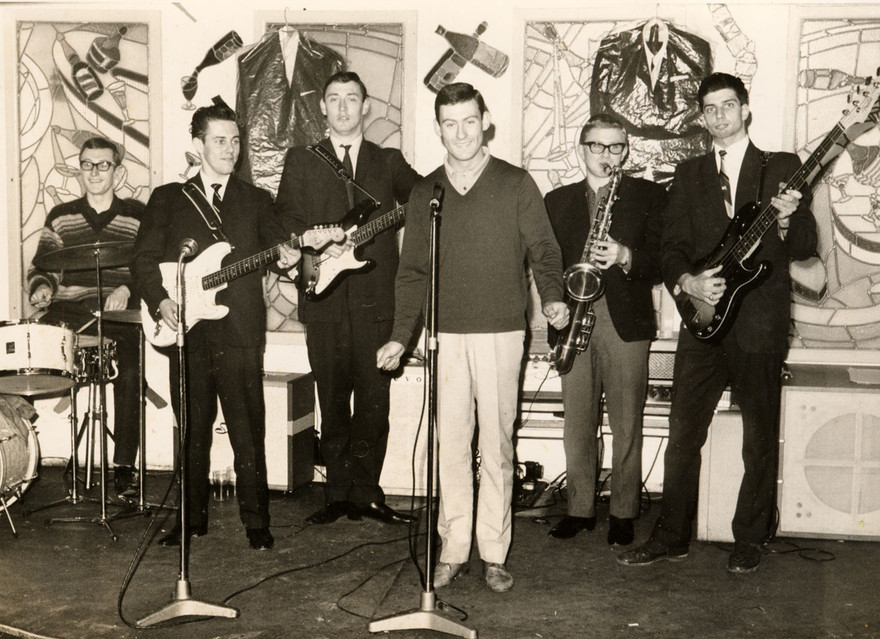 Saxophonist Brian Smith had much greater success, spending 18 years based in England. He arrived in June 1964 with a wife and two children, originally camping with his wife's English family in Darwen, Lancashire. It was in nearby Manchester that Smith's English music career began, though he soon gravitated to London. He remembers, "Rick Laird was resident at Ronnie Scott's and I met key people through him. I worked with the Tubby Hayes Big Band for a spell and I remember a New Year's Eve in 1964 with the Humphrey Lyttelton Band. I got paid £12 and bought a heater."
In 1965-66 Smith played with Alexis Korner's Blues Incorporated, paying the rent but little else. Occasional recording sessions and pick-up gigs kept Smith afloat throughout the rest of the decade (recording or touring with Donovan, Dusty Springfield, the Four Tops, Georgie Fame, Gladys Knight & The Pips and T-Bone Walker). In 1968 he provided horns on the Small Faces' Ogden's Nut Gone Flake and followed through with a tour of England and Ireland with the band.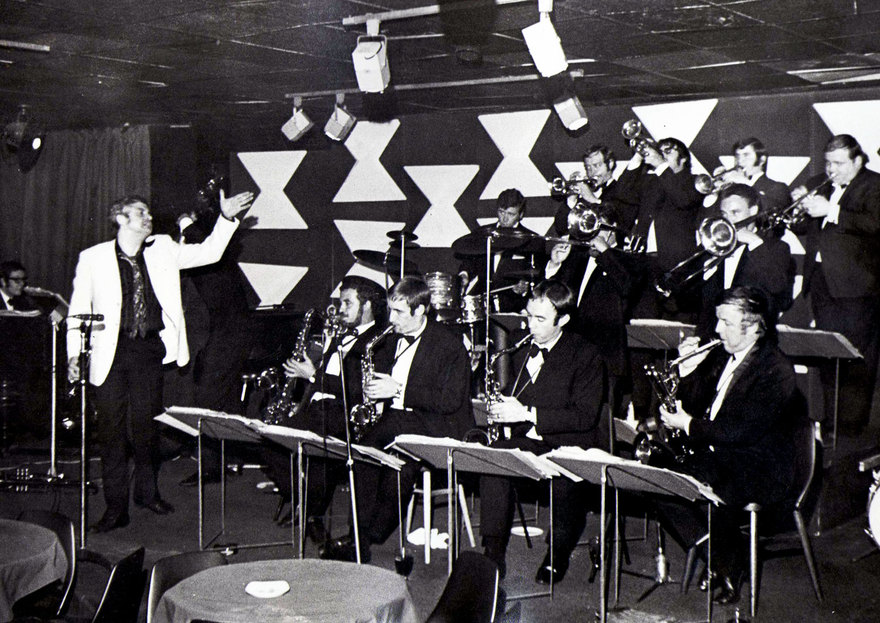 Things were picking up but it was still a slog. Smith recalls, "To be honest, I was just about to give it up and return to New Zealand but 1969 was a very good year ..." Throughout the year he picked up regular work with two established acts – the Alan Price Set and the Maynard Ferguson Big Band – and a new band destined for big things, Britain's jazz-rock pioneers Nucleus.
The Alan Price gig didn't last but Smith remained on call for Maynard Ferguson through to 1975 and he played with Nucleus (contributing to 10 albums) until his return to New Zealand in 1982.
Featuring an ever-changing line-up, Nucleus featured already established musicians and hungry newcomers. As the Kiwi migration continued into the 1970s, other New Zealand musicians with an involvement with the collective included Richard James Burgess, Billy Kristian, Dave MacRae and Joy Yates. When Max Merritt disbanded The Meteors in London in 1974, Australian Meteor Bob Bertles found a permanent home with Nucleus.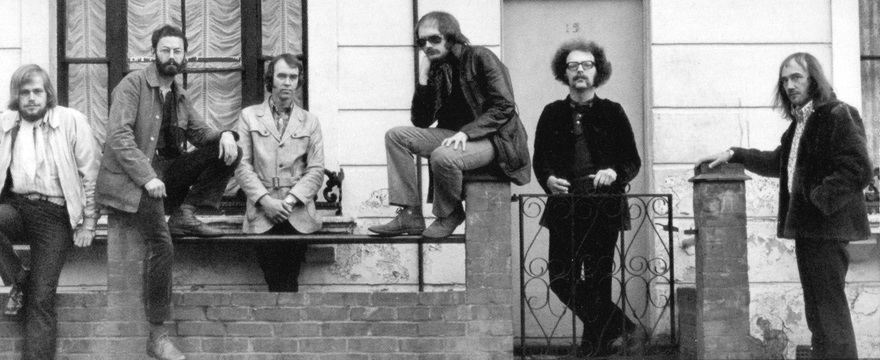 Max Merritt & The Meteors, Melbourne-based from 1967, arrived in London in October 1970, and fared better than most before management issues forced the line-up's 1974 split. They played the top London rock venues and toured with Slade and the post-Jim Morrison Doors. Merritt would rebuild his band to even greater success the following year, at least down under, when he recorded a song called 'Slipping Away'.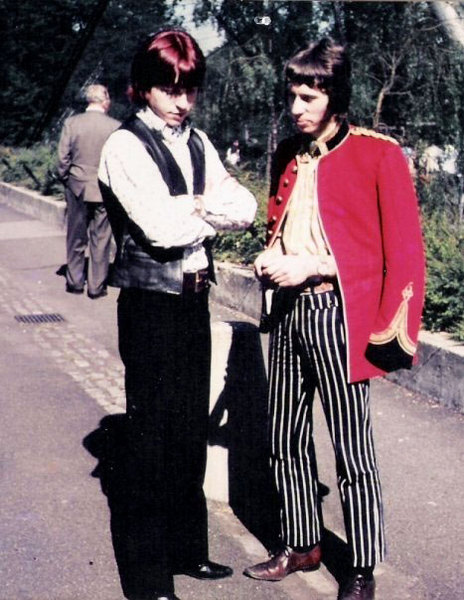 By 1970 Britain had attracted a plethora of New Zealand pop/rock acts and musicians. John Rowles cracked it, Hayden Wood didn't. The Four Fours/Human Instinct had two shots and almost broke through, and so did The Fourmyula – they recorded at EMI's Abbey Road while The Beatles were in the studio next door, a highlight in anyone's career.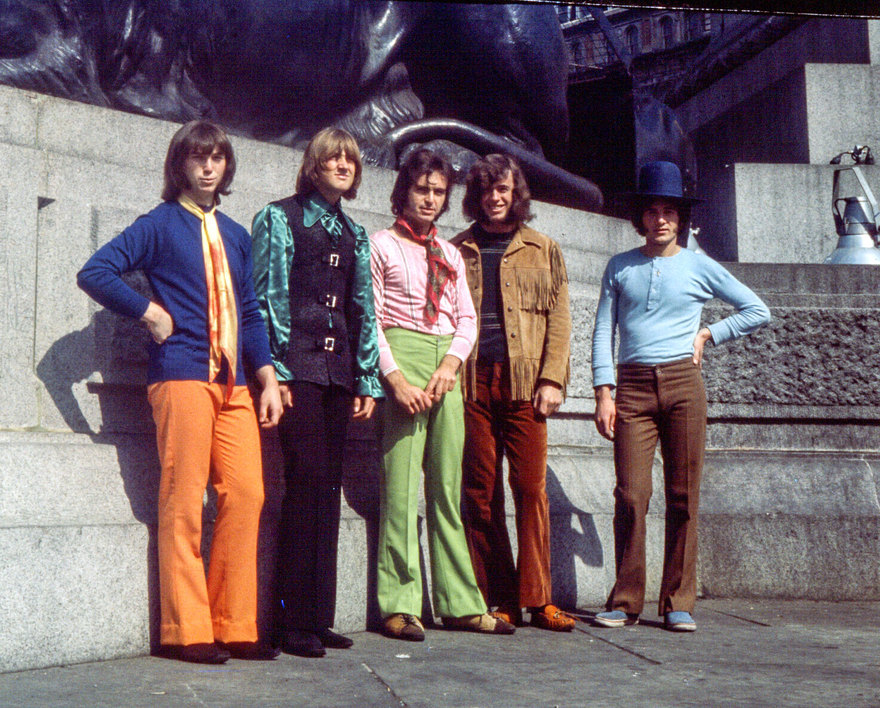 The Fourmyula's first trip to Britain in 1969 was on board the Fairsky, the supposed first prize in a Battle of The Sounds competition. In truth, the band simply performed for their fares, something they could have sorted themselves. Wellington promoter Ken Cooper, for instance, organised several such arrangements. An earlier recipient was Sounds Unlimited, who travelled on board RHMS Ellinis, spending three weeks in Britain before returning. It was June 1967 and London was in full swing; the experience an eye-opener for the band, who checked out the new sounds, the clothes, the new and superior musical equipment and gadgetry, the sheer energy of it all. Sounds Unlimited changed their repertoire for the return voyage and Reno Tehei can lay claim to be New Zealand's first Hendrix disciple but did he really filch Jeff Beck's wah-wah following a Yardbirds performance?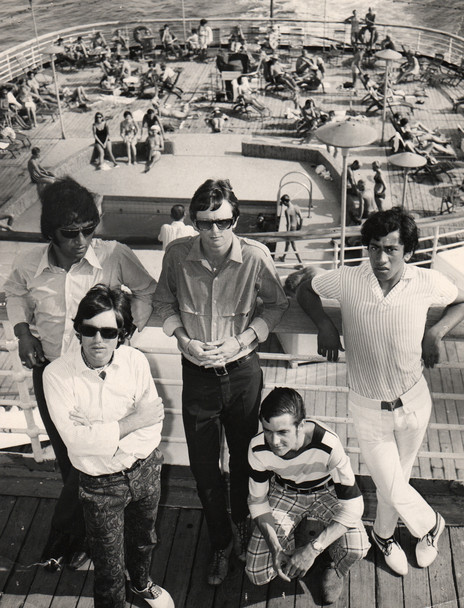 There were other New Zealand musicians who, often through sheer perseverance, succeeded in Britain in the 1970s. These were younger players than the jazz musicians who arrived in the early-mid-60s – Gary Thain in Uriah Heep, Charlie Tumahai in Be-Bop Deluxe – but that older generation continued to have a greater presence on the British music scene.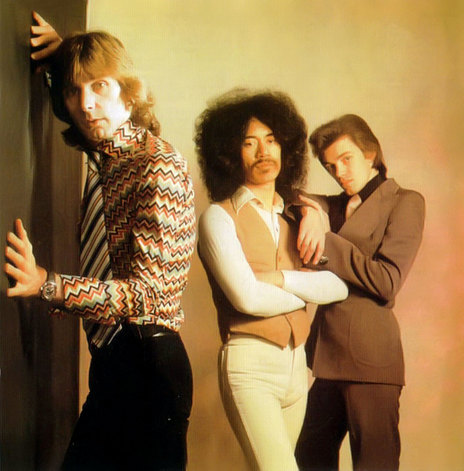 Over in the US, Rick Laird's already formidable CV was growing, as to be expected from a Berklee alumnus, and in 1970 – while playing with the Buddy Rich Big Band in Los Angeles – he was reunited with Dave MacRae, who had arrived in LA the previous year.
MacRae had enjoyed an illustrious career since disembarking in Sydney in 1960. After studying at the New South Wales Conservatorium of Music he was contracted by Festival Records as an in-house arranger and producer. At least that was his day job. At night he was very much a part of the Sydney jazz scene and he played with most of the major names of the time: Don Burrows, Bernie McGann, John Pochee. Leading his own bands, his vocalist of choice was Joy Yates, a fellow New Zealander and his wife-to-be.
Performing with a handful of experimental outfits, MacRae and Yates struggled in LA, although Julian Lee secured MacRae the occasional session job. It was Rick Laird who recommended MacRae for the vacant pianist's position in the Buddy Rich Big Band, although both moved on within a year. Laird teamed with John McLaughlin to form the Mahavishnu Orchestra. He died in 2021.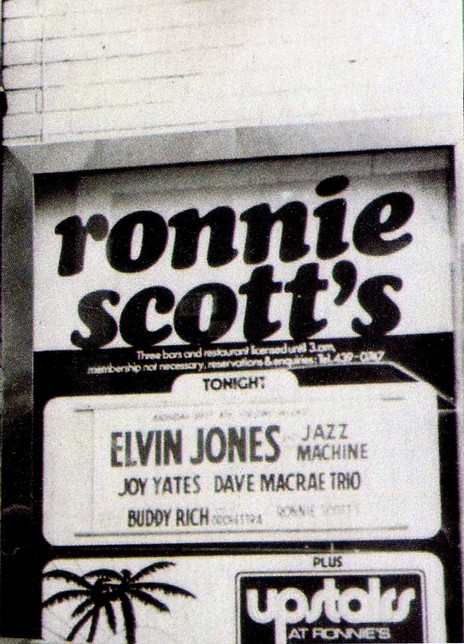 MacRae and Yates shifted to London. Individually and collectively, their careers cover a lot of ground. During MacRae's residency in Ronnie Scott's house band, he shared the stage with artists such as Chet Baker and Clark Terry, and he ventured into prog rock with his participation in the so-called "Canterbury Scene" (notably Robert Wyatt's Matching Mole). Yates formed Bones, a vocal trio formed to back Cliff Richard on a 10-week tour of the British Isles, followed by a 13-week television series. Other acts to utilise Bones included Cilla Black, Lulu, Robert Palmer, Gang of Four and Wham!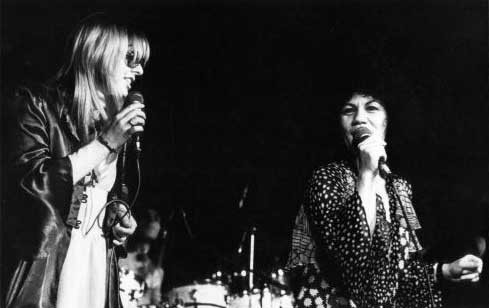 In 1972 MacRae was contracted as the resident pianist and music director on The Goodies TV series, remaining for all eight seasons and arranging the comedy trio's four albums. In between seasons, MacRae also served time in Nucleus, introduced by his old friend Brian Smith, and played on three albums. Joy Yates was never far away, appearing as a guest vocalist with both Nucleus and The Goodies. Television was to prove a highly lucrative sideline for the pair, which also appeared on The Two Ronnies, The Kenny Everett Video Show and even Monty Python's Flying Circus. Yates was a member of Esperanto, a 12-piece "rock orchestra" and there were always recording sessions. In 1975 the couple struck out on their own, forming Pacific Eardrum, which released three albums and featured an ever-changing line-up that included New Zealanders Brian Smith, Billy Kristian, Bruce Lynch and Frank Gibson Jr.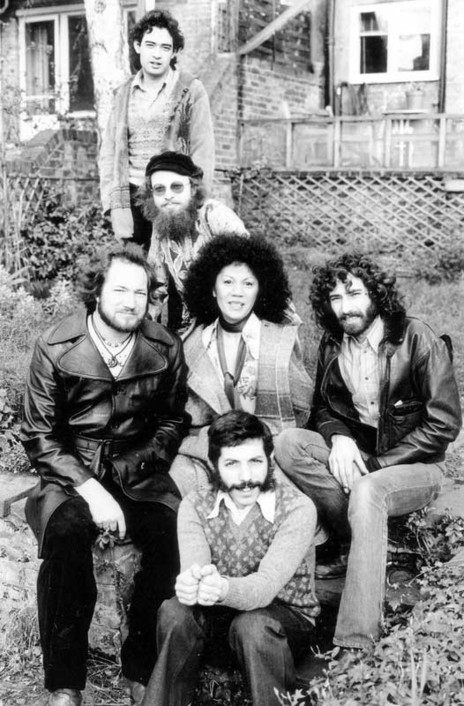 Bassist Bruce Lynch arrived in Britain in 1973 with his wife, singer Suzanne Donaldson, former one half of The Chicks, then pursuing a solo career. Following a New Zealand tour with Val Doonican, the Irish crooner invited Suzanne to appear on his long-running BBC TV show and Joy Yates recruited her for Bones. Meanwhile, husband Bruce was soon in demand as a session musician, thanks initially to his friendship with producer Tony Visconti. In the coming years he featured on recordings by Kate Bush, Chris Rea and Richard Thompson. Lynch's longest association was with Cat Stevens, appearing on five albums and, with Suzanne, twice touring the world.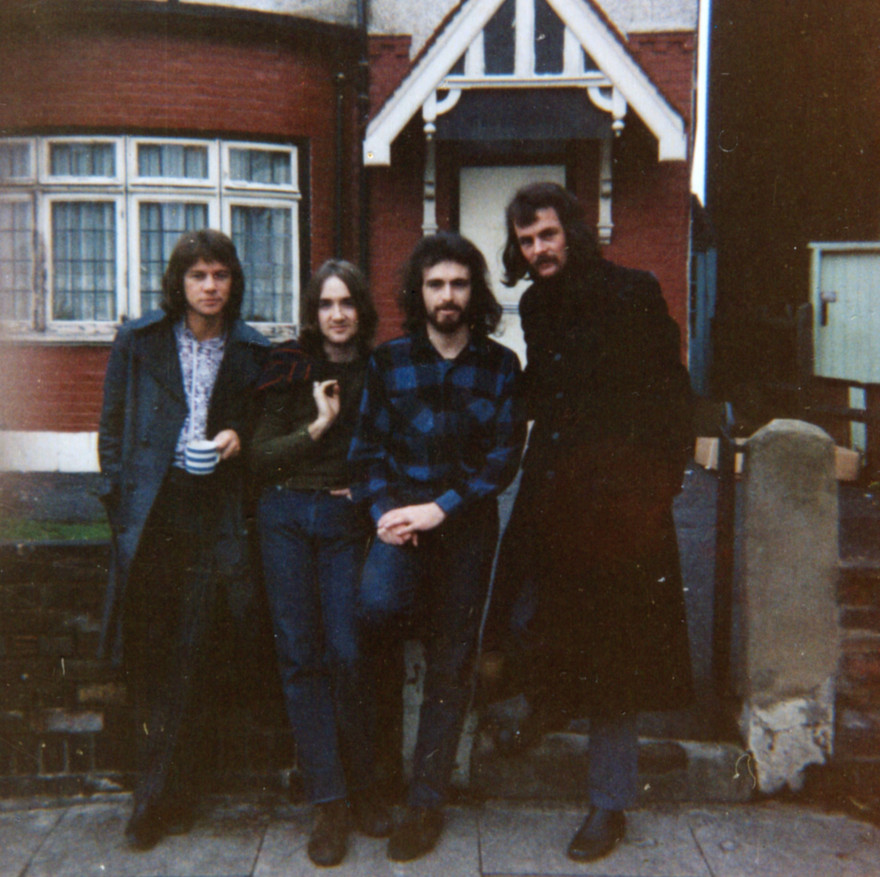 There were other New Zealanders who did the UK trek during the 1970s: Shane Hales spent most of the decade seeking a break that never quite came, and singer-songwriter Shona Laing put her own career on hold to sing with the Manfred Mann Earth Band. Another to join Mann's band was Hamiltonian Chris Thompson. Singing lead vocals on 'Blinded By The Light', the song was a huge international hit and in February 1977 it topped the Billboard Hot 100 in the USA.
In 1973, immediately prior to flying to Britain, Chris Thompson was playing guitar and singing lead vocals in a residency at Auckland's Tainui Tavern which also included pianist Mike "Spike" Walker and bassist Billy Kristian. Separately, all three ventured to London in 1973-74.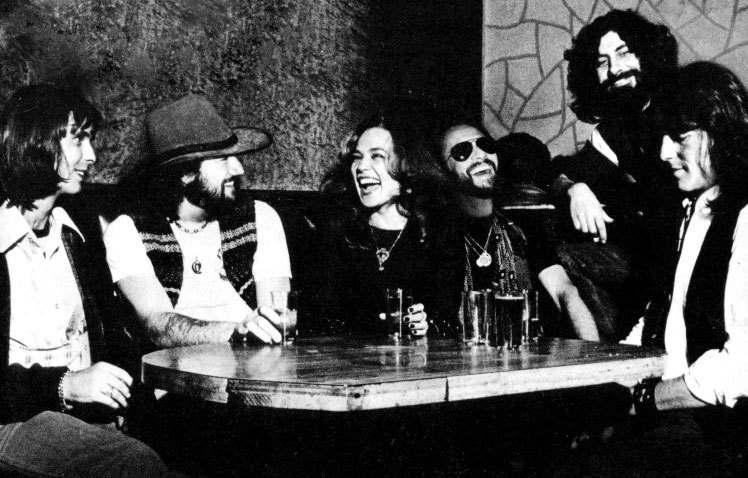 Although there were the general hardships associated with a move on such a scale, this bunch of New Zealanders didn't do too bad either, partly due to compatriot musicians already well-connected. While Thompson was a member of Manfred Mann's Earth Band, he was also in a raucous pub rock band named Filthy McNasty, which also included his Tainui Tavern sidekicks, Kristian and Walker. Filthy McNasty evolved into Night, who enjoyed one international hit record, 'Hot Summer Nights'. Spike Walker missed that particular journey (Rolling Stones' collaborator Nicky Hopkins was on keyboards), unavailable when other opportunities surfaced.
Walker recalls, "During my nine years in England a lot of my work was depping [deputising, filling in for another musician] and I'd say that a lot of us Kiwi musos in London got by on depping. It could be a recording or TV session or a one-off performance, a whole tour."
The work could be eclectic. Spike toured with Leo Sayer and there was a long association with tap dancer Will Gaines, sometimes solo but at one stage with Billy Kristian and Antipodean drummer Roger Sellers.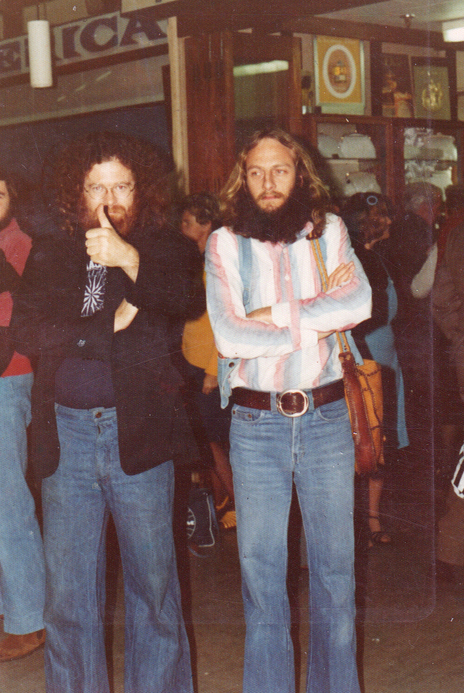 Frank Gibson Jr was another who made the move. He arrived in 1977 and the connections were waiting: Billy Kristian directed him to a successful audition, he played on the Walker Brothers' final album, produced by Dave MacRae, and he and Auckland sidekick Bruce Lynch recorded and toured with Rick Wakeman. In less than a year Frank Gibson Jr had scored himself the permanent drummer's seat behind Leo Sayer. Gibson told me in 2014, "The Leo Sayer gig was great for me, not least because of the money: £600 a week!"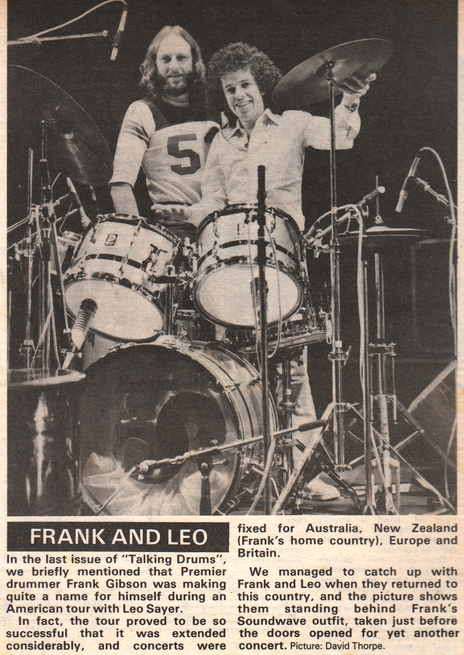 Bruce and Suzy Lynch returned to New Zealand in 1980 and over the next three years most of the New Zealand musicians mentioned in this article returned down under. For the most part, their British accomplishments were low key, much of it under the radar, but their dedication earned New Zealand musicians a standing in Britain which survives to this day.