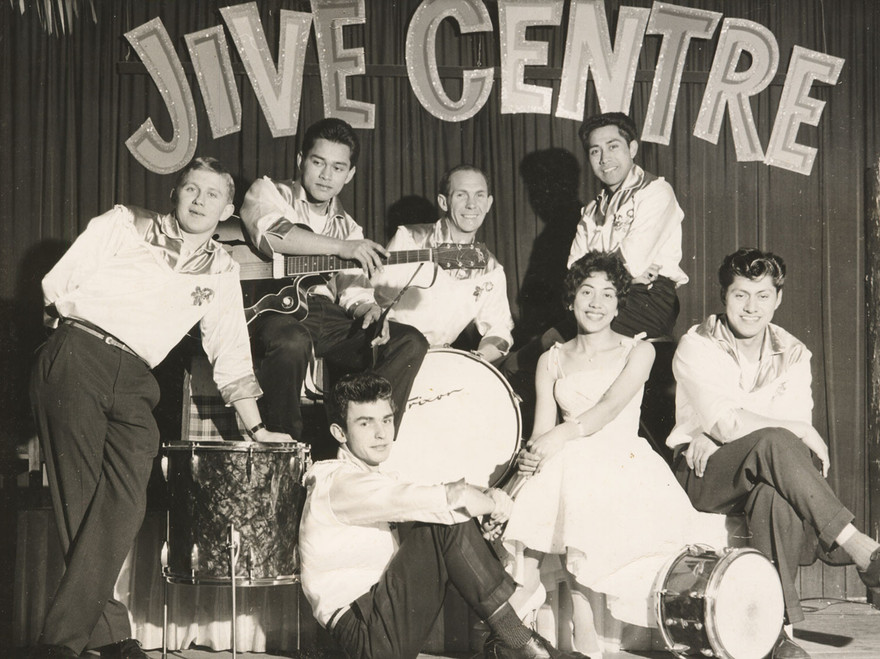 Many bands have an in-house archivist, the member (or proud parent) who keeps posters, tickets, clippings, photos and such. Such people are invaluable to researchers, historians and the curious.
The early pop and rock scene from the late 1950s to the early 70s was lucky enough to have saxophonist Bill Fairs, who kept dozens of photos. These charted his career from the school dance band to the Bob Paris Combo in 1956; hanging out and playing with Johnny Devlin; joining with the Keil Isles at the Jive Centre and Orange Ballroom in Auckland; touring with international guests such as Cliff Richard, Del Shannon ("just an ordinary bloke and not a lot of talent"), Bobby Rydell, and the Who; clowning around as the Torn Sack at the National Jazz Festival in Tauranga in 1969 (yes, they wore sacks as head attire) … and so much more.
Fairs had an interesting and eventful early life. He was born in 1940 and his father had come out from England as a Royal Navy man who joined the service in New Zealand. His parents married on 15 September 1939, "not long after, the Second World War was declared so my father was gone for the first five years of my life. Then my mother got TB in the '40s and I wasn't allowed to see her so I was brought up by my grandparents.
"Then Mum got a state house in Mt Roskill and being brought up in a state house was the most wonderful thing because all the families were young. I look back and I realise a lot of the families didn't have fathers and you didn't ask why …"
As a young teenager Fairs was a founding member of bands featuring Bob Paris, a man Chris Bourke describes in Blue Smoke: the Lost Dawn of New Zealand Popular Music 1918-1964 as "New Zealand's earliest rock'n'roll guitar hero".
Fairs met Paris over a mutual love of Gerry Mulligan when Fairs went to buy a Mulligan album he'd had an eye on only to find Paris had already bought it. They were introduced and discovered similar musical interests.
"Bob was at teacher's college but was working for [entrepreneur] Phil Warren in Newmarket in record distribution. But then Phil got into promotion and private parties so we got our work through that."
That led to gigs at the Trades Hall on Hobson Street, and backing rock'n'roll star Johnny Devlin when he turned up in Auckland.
The Paris combo recorded 10 singles for various local labels, before Paris went to Sydney to become part of Johnny Devlin's Devils.
"I didn't want to go and the Keil Isles were becoming quite big and they moved into the Trades Hall. Dave Dunningham who was running the place said, 'We really need a sax player' so that was fortunate for me. I also sat in with Ray Columbus and the Invaders when they came too."
Fairs joined the Keil Isles and they built a huge following in the years before Beatlemania.
In the early '60s he spent time in Britain seeing some of his heroes (among them, Stan Getz, Ray Charles) and playing regularly.
"A drummer I knew, Charley Gray, had gone to England and he kept writing to say I should come over so I went by ship for six weeks and met up with Charley. He had a flat at Notting Hill Gate in London and the first night there we were off to Ronnie Scott's to see a wonderful American sax player Johnny Griffen. Charley and I had a good time and enjoyed bottles of Portuguese red wine."
After three busy years with the successful Group X, Fairs came home to work again with Paris and the Keils.
Jazz came calling to him later on, and by the early '70s he was back with Paris in another band.
But he was also "always in the clothing trade, which was another thing that died," he told Chris Bourke in a 2016 interview for AudioCulture. "We never really made any money [from music]. All these recordings, we'd get a free copy of the LP and that was it. But they were good years."
--
Bill Fairs was saxophonist to the (local) stars and a chronological selection of photos from his collection is below.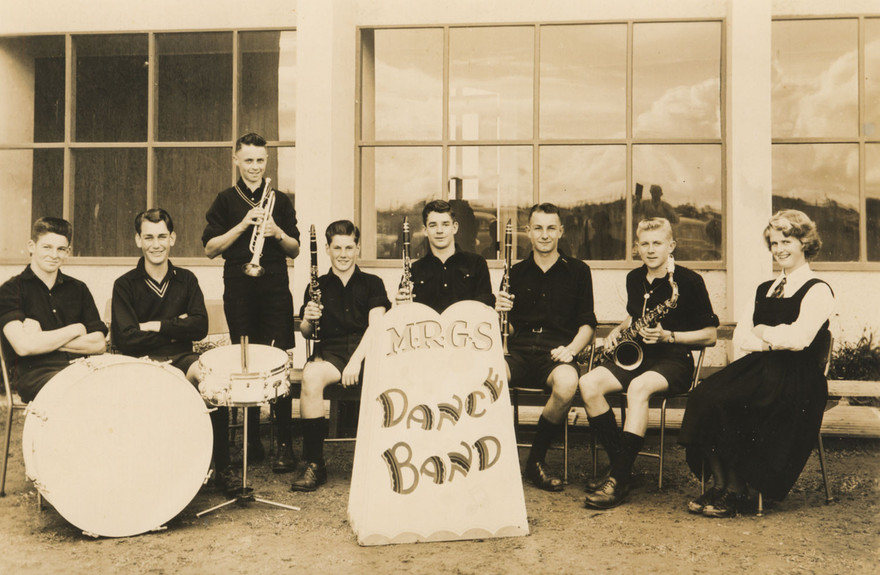 "I went to Mt Roskill Grammar and one of my friends was going to music lessons so I asked what they did and he said he played the clarinet. My first question was, 'What's a clarinet?' But that's how I got involved. We had an American teacher and he was interested in getting a military-type band going. I started off on clarinet and then he asked if I'd be interested in playing the sax because the school wanted to buy one. So I said 'Yes' – this would be '53 or '54 – and I remember going into town and picking up the sax. It took a while to get into playing it properly but we listened to the radio and Monday night's Mode Moderne and the theme was 'My Funny Valentine' by Gerry Mulligan. I fell in love with that."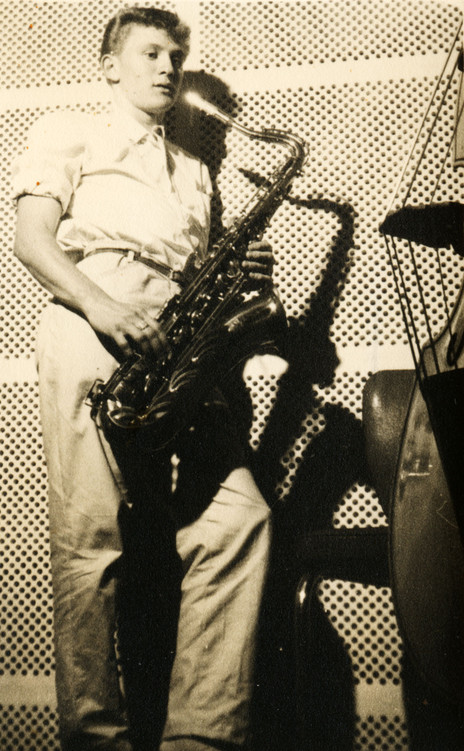 "Bob Paris was my best friend, Bob and I were very tight, we made homebrew together. He was a very good leader, very organised. But sometimes if he had a few drinks he would say things [to the audience] that would embarrass you."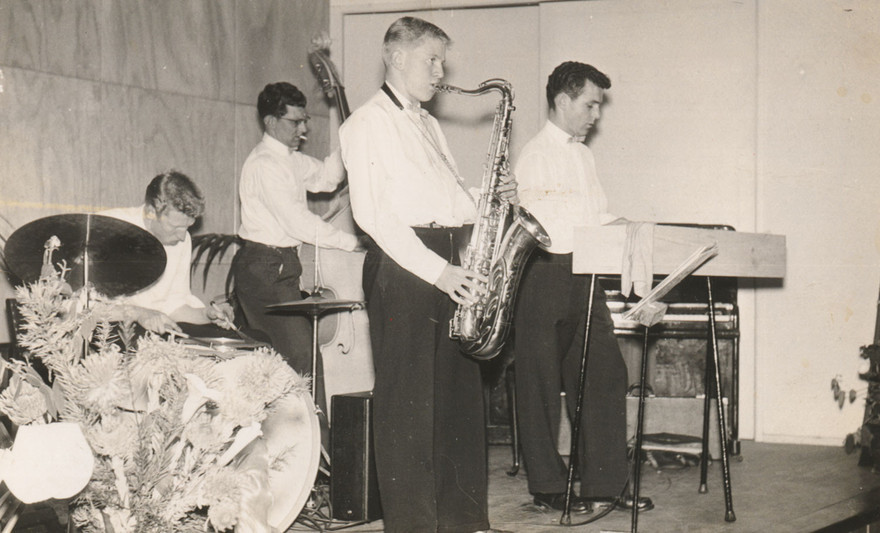 "There were a lot of good jazz players came through Bob's band. Mike Nock played with us, Dave MacRae played with us a lot, Rick Laird who went on to become a very good bass player with the Mahavishnu Orchestra."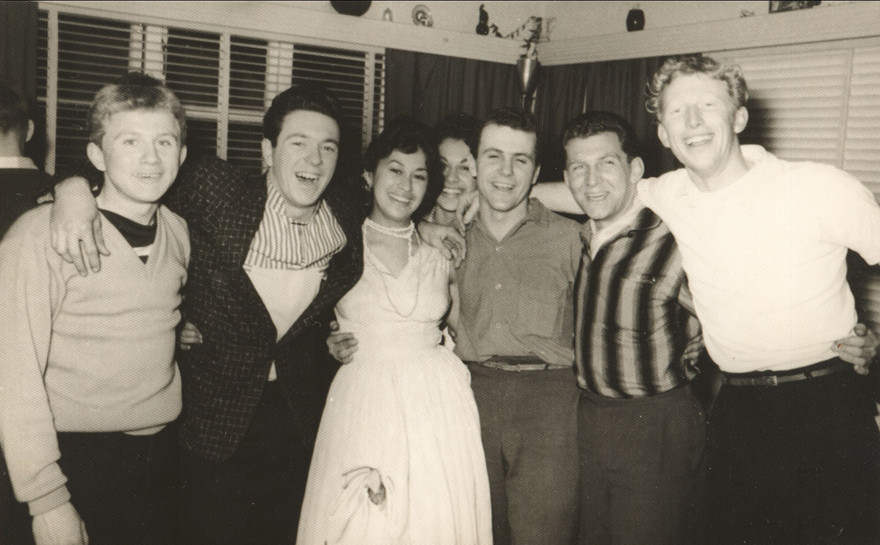 "I remember doing an early recording with Bob for Stebbings but [the Paris Combo] didn't really have a singer, although Desma sang with us and she was very good."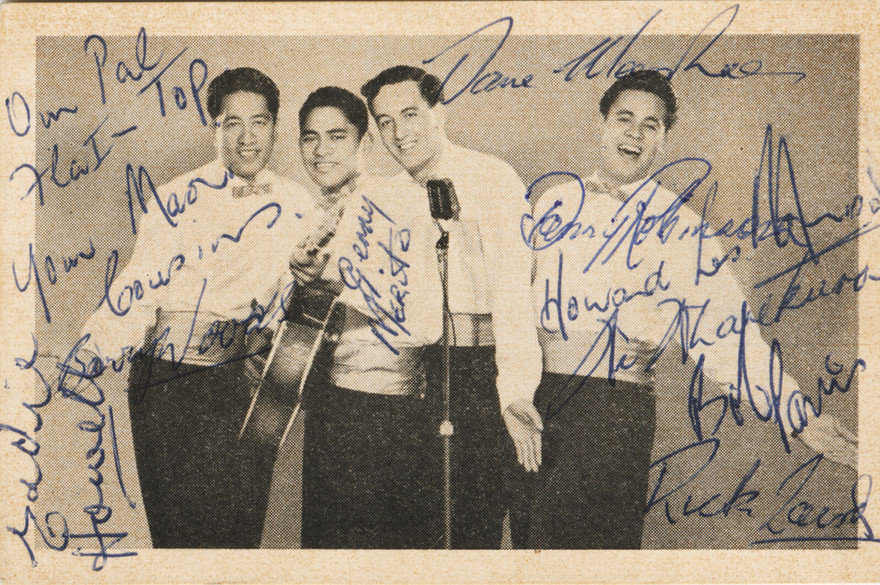 "That was a 17-week tour and I had to get time off from my [cutting] apprenticeship. That was a great experience and I was hooked. By the time we got to the end we were supposed to go to Kaitaia but poor old Benny [Levin] had run out of money so we had to cancel the last four dates, but then Harry M. Miller came along and picked them up and made a fortune."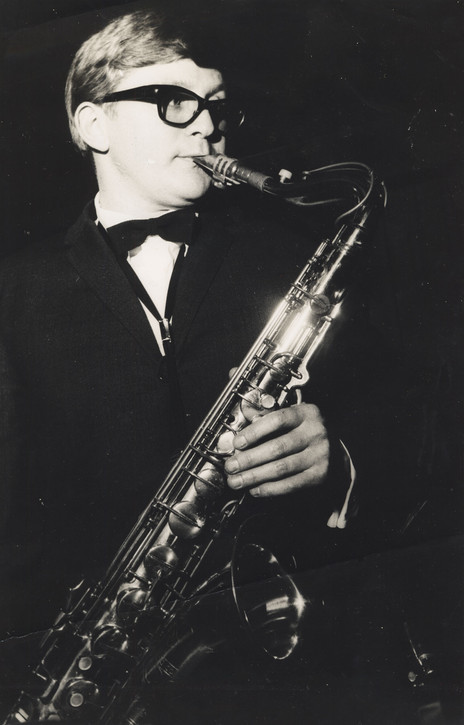 "When Bob worked for Phil Warren we'd get a lot of [rock'n'roll] recordings. Because there was no television we'd go to the movies and I saw Nino Tempo and he was a sax player and took his jacket off and lay on the ground. It was all a big act but I mastered this act and did it for the Howard Morrison tour. We had a tune called 'The Stripper' and I'd take my jacket off and lie on the floor."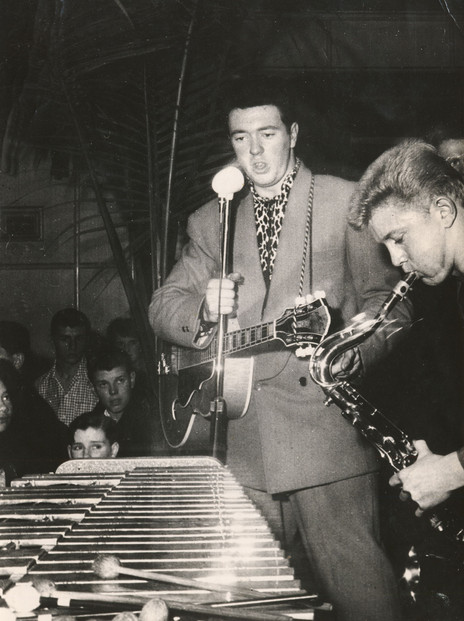 "With Johnny Devlin we would also go and play some of the movie theatres at half time. Just play two or three numbers."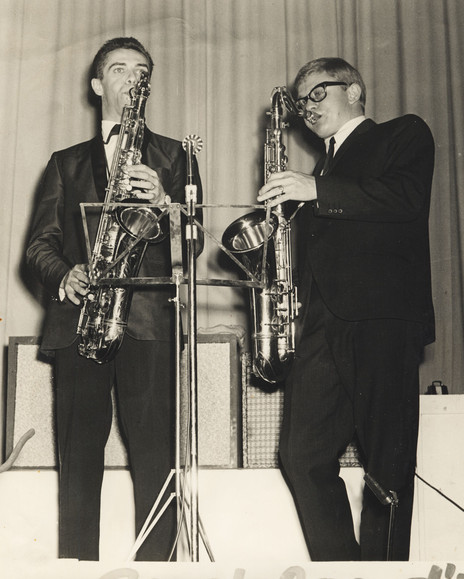 "There was a lot of the American influence like 'Johnny B Goode'. And Fats Domino was a big influence ... they were quite influenced by the American rhythm and blues players. The music was quite simple but their timing was good, simple and easy."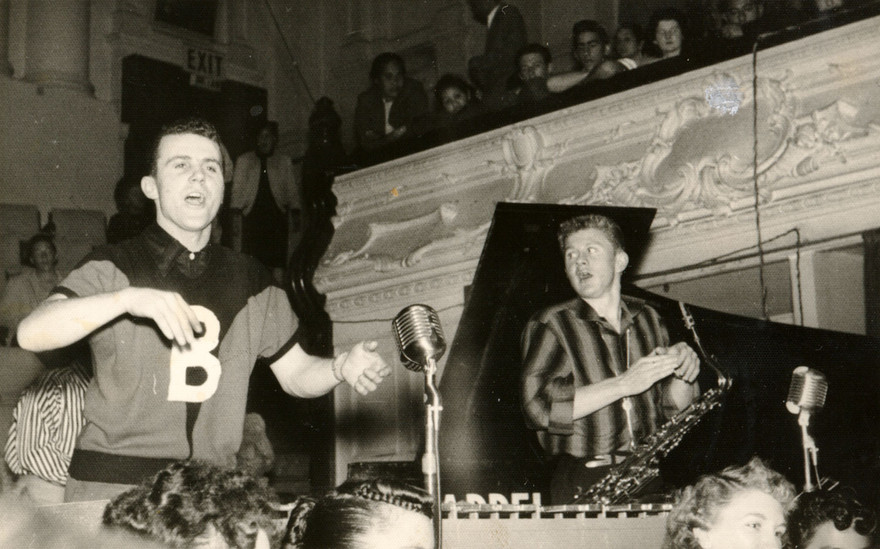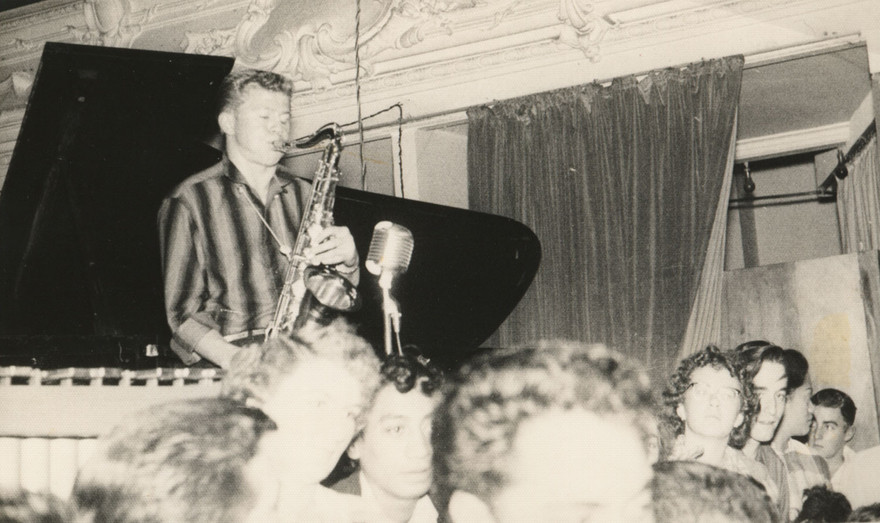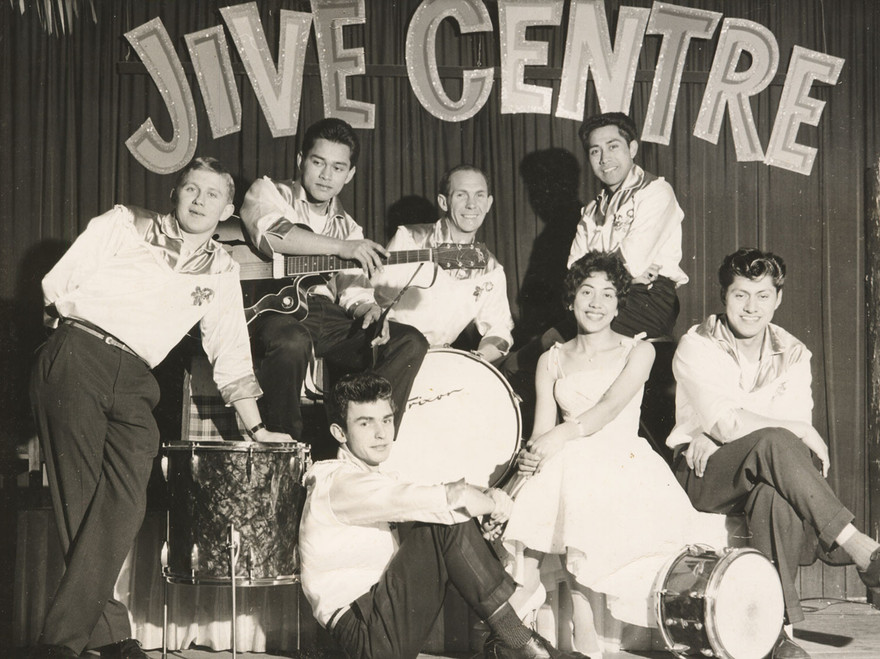 "The Trades Hall was interesting because there were always a lot of seamen. One corner was English seamen and the other side was locals, Polynesians and young kids. The dancing was the jive and there was this couple called Dennis and Dorothy and they were superb rock'n'roll dancers. They would start dancing and the whole crowd would gather round and watch. We'd have limbo dancing competitions and some of these guys got under about eight inches and I'd never know how they did it. And we'd just be playing away."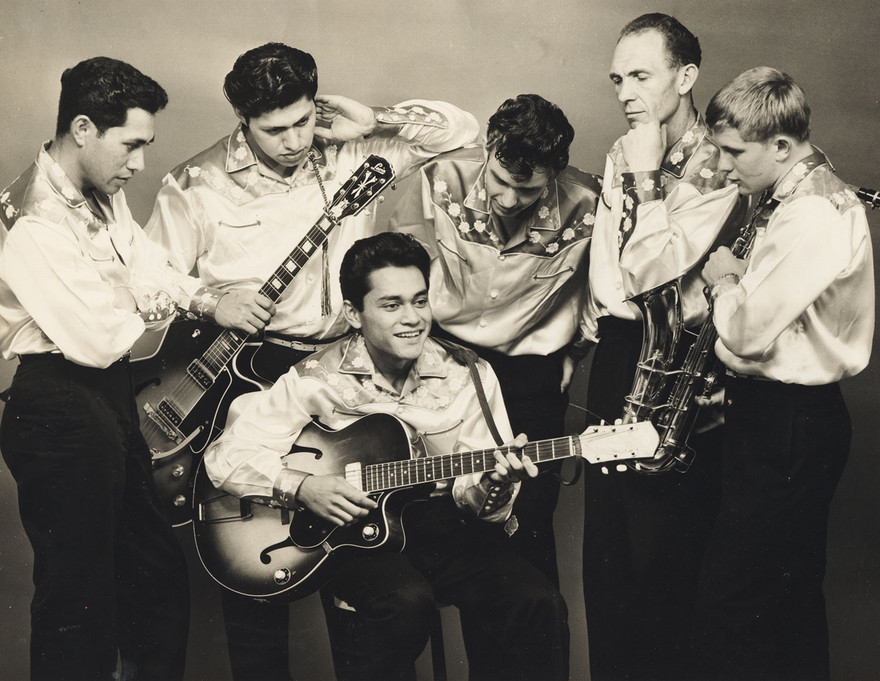 "[The Keils] were quiet boys, good Mormons. I had my 21st with Herma and he went to Australia afterwards. They were were a very musical family and Eliza was very good. Olaf was the leader and the oldest brother and he organised everything and he was very strict. Sometimes when they spoke in Samoan I could tell that something had gone wrong, maybe I'd done something wrong. In those days I used to enjoy a drink but they never drank."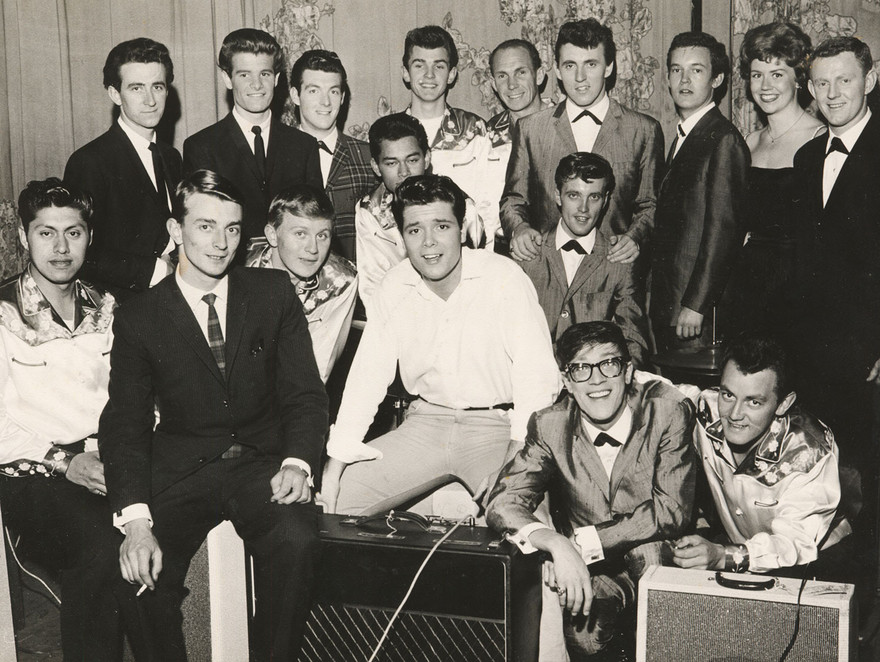 "I think we only played Auckland, Wellington and Christchurch. But I was also there when the Who and Small Faces came later on, I was backing [former Manfred Mann singer] Paul Jones. That first concert at the Auckland Town Hall they just smashed things, amazing."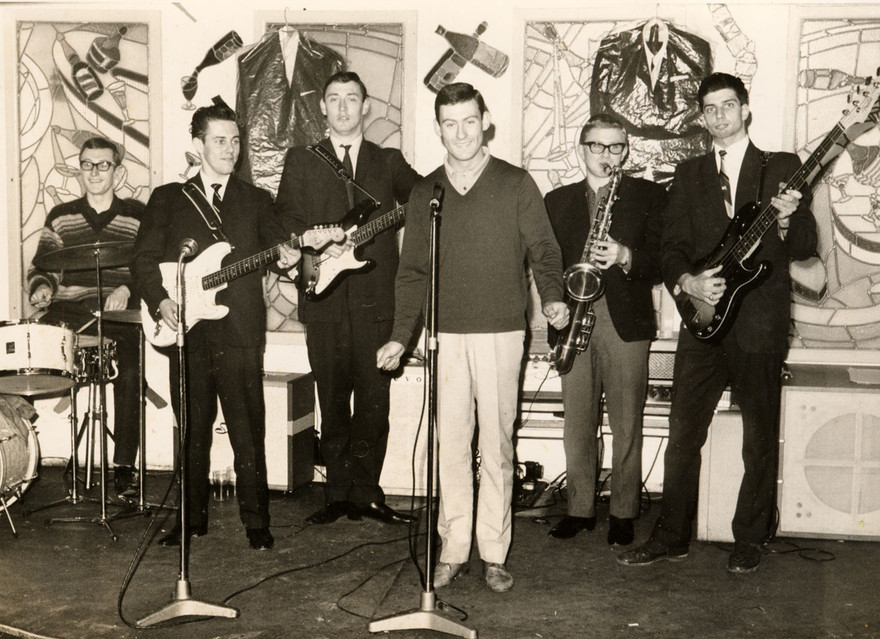 "I started looking for work in England and saw an advertisement in Melody Maker looking for a sax player and they asked me what I'd done. I said I'd done the tour with Cliff Richard and they had a photo shoot on Monday morning at Earl's Court and they asked if I could get there. I arrived with my sax and they went straight into a photo shoot, which seemed a bit odd, but then we got together to see if it would work, and it did. That was Group X.
"We entered a Big Beat competition and won several parts of it in South London and they had a big final in Leicester Square which was hosted by Jimmy Saville and we won it. One thousand pounds! On November 11 as the Martin Jae Five we played at the first pop concert in the Royal Albert Hall, that was absolutely fantastic and the groups were the Hollies and Kenny Ball."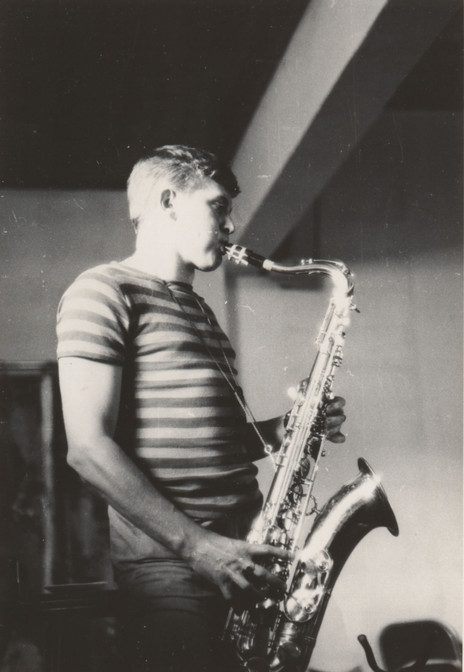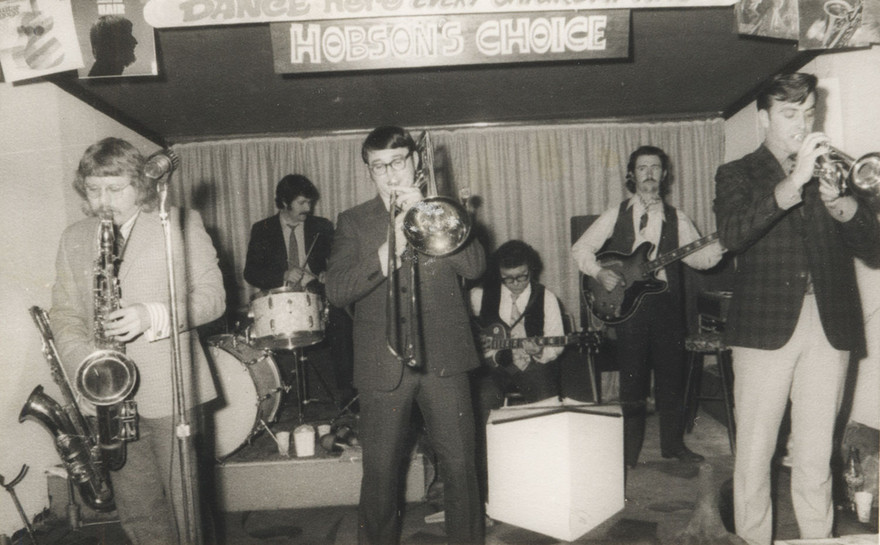 "The Crystal Palace was the epitome of a dance of that period. I suppose there must be hundreds of people in Auckland who met at the Crystal Palace."