I didn't go looking for punk but punk came looking for Rip It Up. I recall that I had crossed Airedale Street to avoid the fearsome Suburban Reptiles, not knowing they were art school types like me. The Scavengers were first to find the Rip It Up office and that was not an easy thing to do. The early Rip It Up office was in Airedale St above Snaps Photography Gallery.
A live punk band in the office! I immediately feared for my safety. But it was The Scavengers who had been beaten up for being punks. Des had a broken arm. I was safe and I soon got to know the new generation of musicians who were enlivening the local scene.
As an Elam photography graduate, I soon started to enjoy photographing the punk scene but I was a music magazine photographer, I was never an actual part of the scene. Rip It Up had to define its role as a magazine and cover bands that did not have a record on sale at your local record store.
Finding a writer to go to the first Suburban Reptiles and Scavengers gig at the University was difficult as our early Auckland-based writers were hanging out for the Amazing Rhythm Aces, not punk. I got a volunteer, Mike Chunn, the former Split Enz bassist who was ready for anything or maybe Buster Stiggs told him, "You stole Neil Finn from my band, you owe me!"
Old Art School would meet new Art School when the former Split Enz legend Phil Judd worked with both Dunedin's The Enemy (well I took a photo of them) and appeared in a video with The Suburban Reptiles.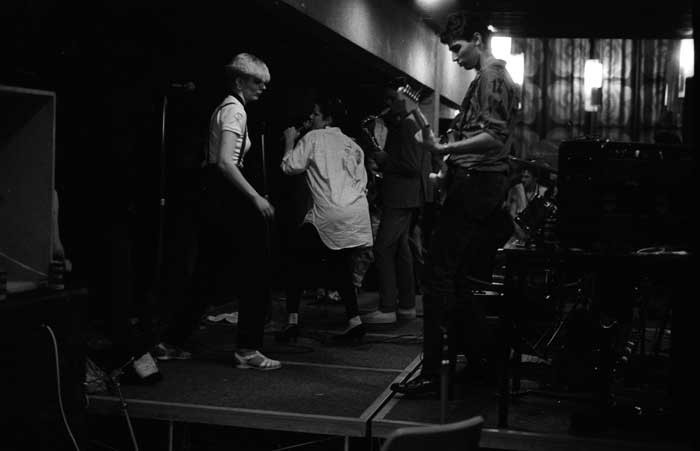 The Suburban Reptiles at Auckland University Café on 16 July 1977, with Trish Scott (later mother of Joel Little), Zero and Bryan Nichols in view. The Scavengers and The Masochists also played.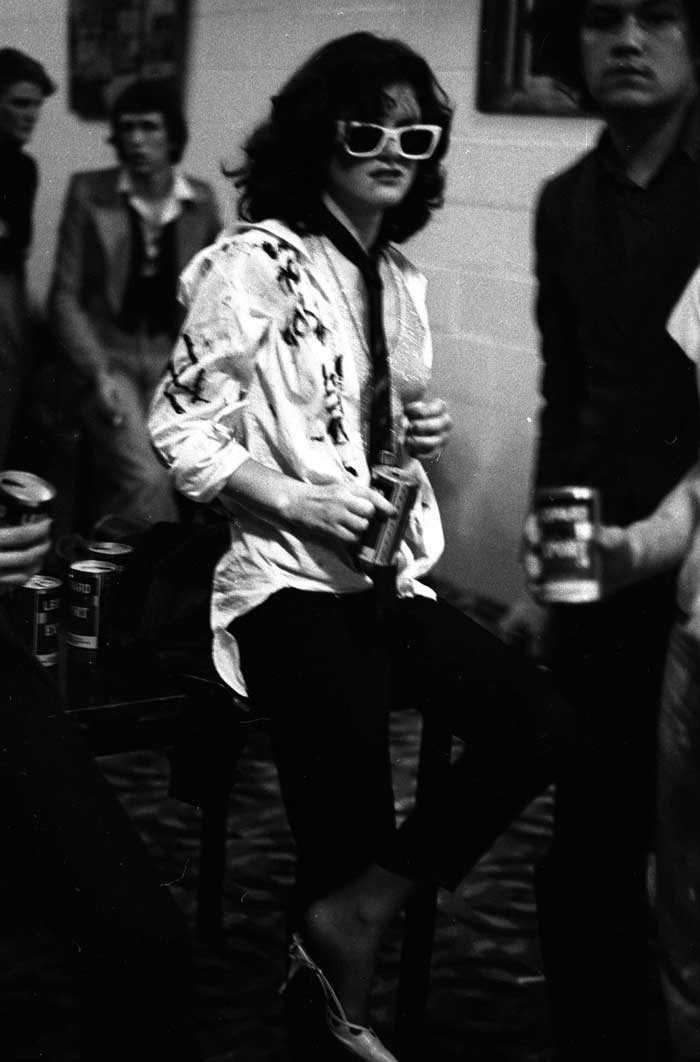 Audience dress styles vary when The Scavengers played at Auckland University Café with ad agency employees Mike Lesbian (vocals) and Mal Licious (bass) in the line-up.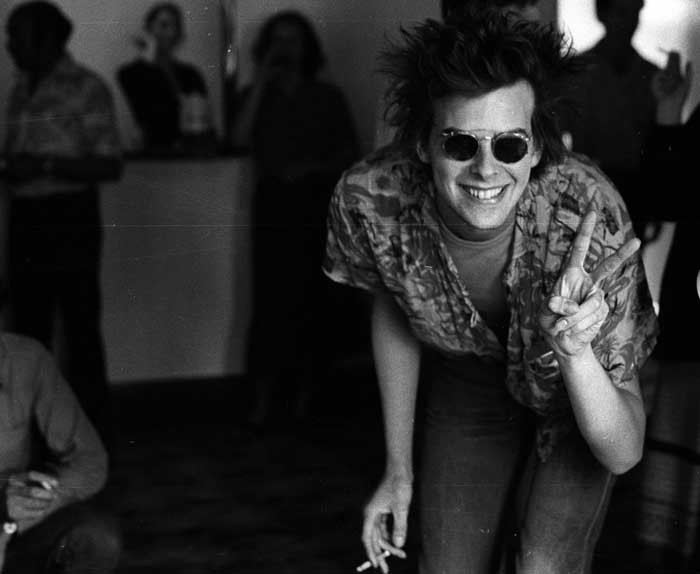 Auckland punk's James Dean, Des Hefner aka Des Truction at the going away afternoon tea for Rip It Up's post-Warhol punk writer Jeremy Templer.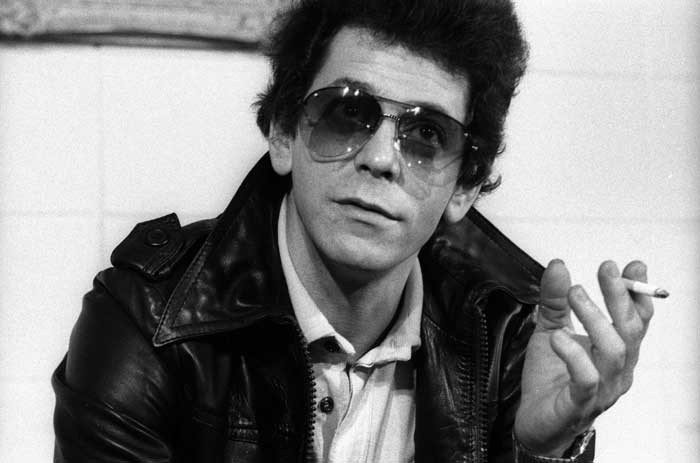 In October 1977 Lou Reed did a press conference where he was rude to local music writers. It was cool for photographers, as he didn't hassle us.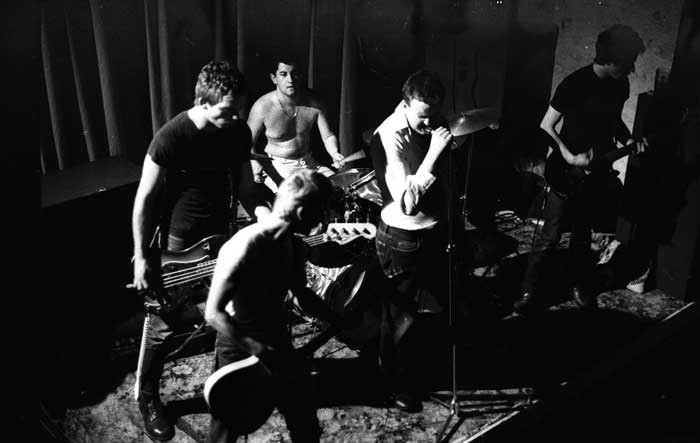 The Terrorways with Kerry Buchanan drumming, this may be the gig where Kerry Buchanan did not know whether he was on uppers or downers. The band had to stop while Kerry looked for a pharmaceutical solution.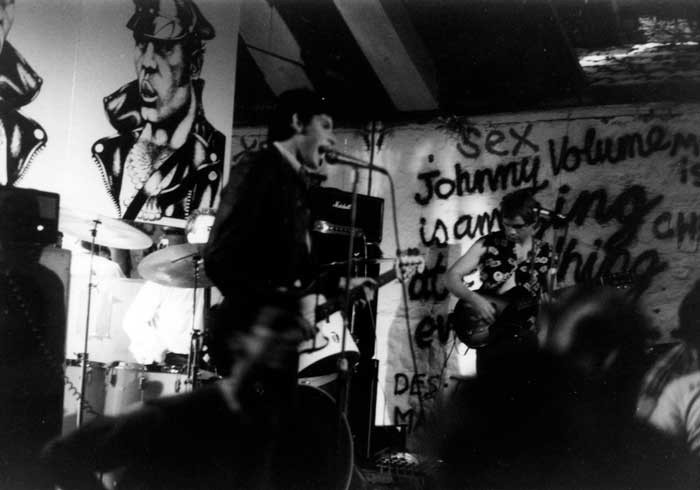 Zwines was in the middle of town but you had to run the gauntlet, you had to get past the downstairs disco nightclub Babes. Meet friends outside Durham Lane's Record Warehouse was a strategy I used once. Opening night with The Scavengers on a double-exposed film.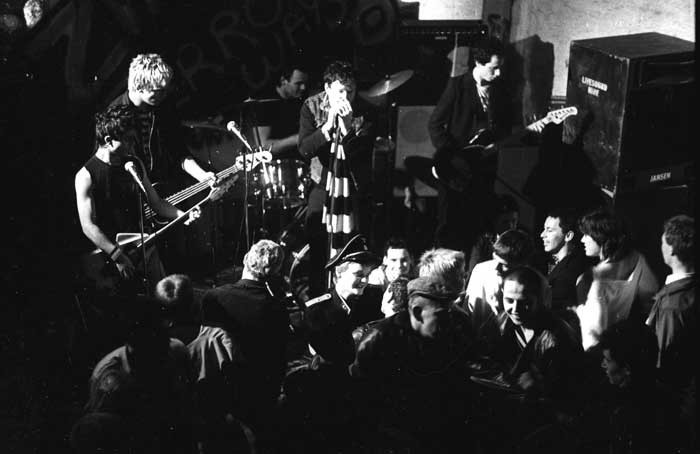 The Zwines audience for The Terrorways with Linda Niccol wearing a military uniform. Gary Hunt on drums.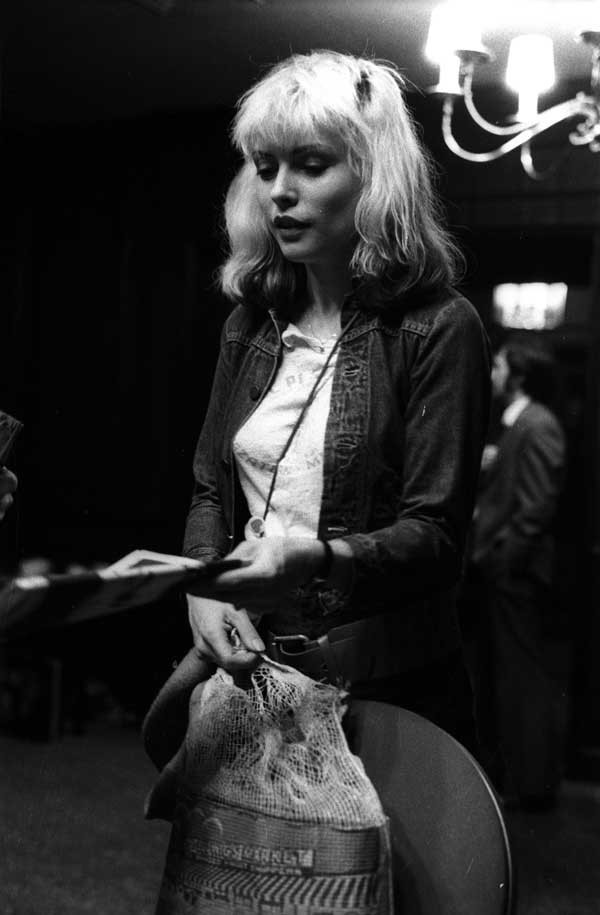 Debbie Harry gives New York punk magazines to Jeremy Templer – our only writer who knew who Blondie were in November 1977 ­– while a jealous photographer hides his disappointment.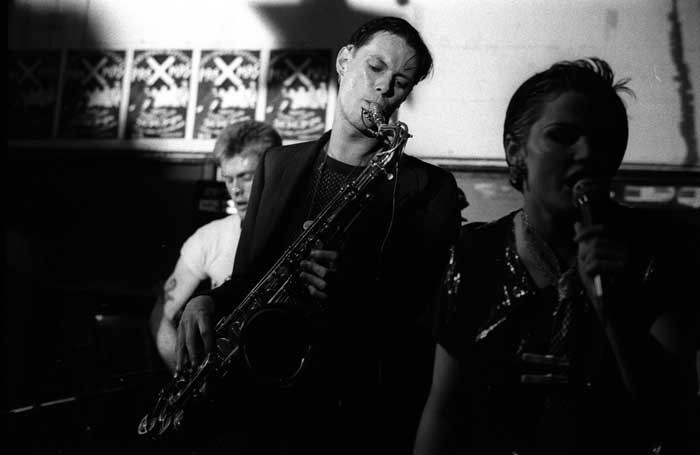 The Suburban Reptiles in Cuba Street, Wellington. Bones Hillman (ex-Masochists), Jimmy Joy and Zero.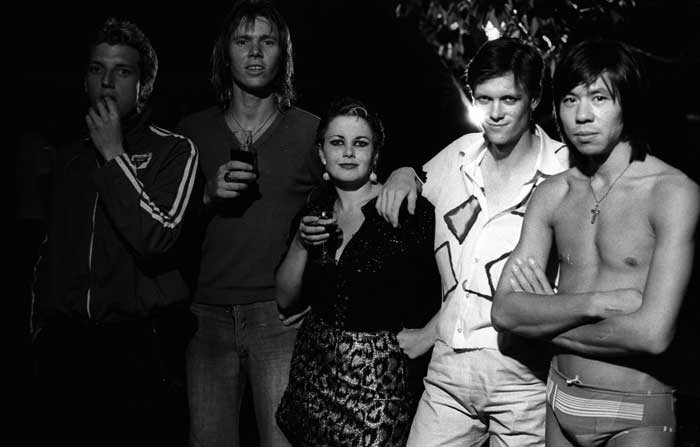 At the PolyGram release party for the 'Megaton' single. at Poenamo Hotel in Northcote, February 1978. Buster Stiggs, then pop-star Richard Wilde (Richard Wilkins of Australian MTV fame and Channel Nine's Today), Zero, Jimmy Joy and PolyGram's Colin Lum.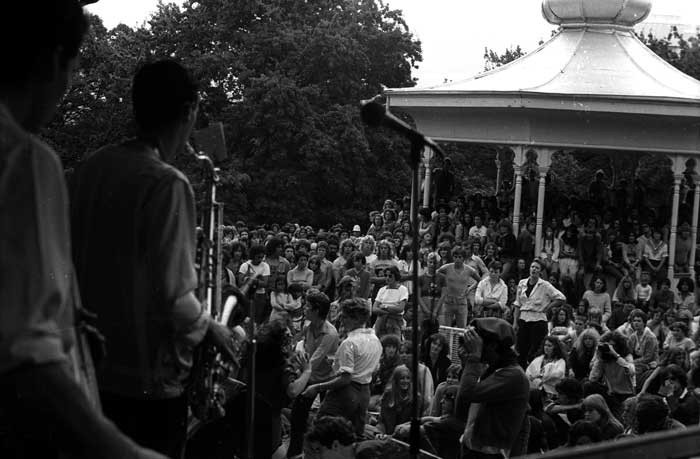 Suburban Reptiles play Albert Park in April 1978 to a largely bemused Radio Hauraki audience. The usual hippie-style crowd stood and stared at the dancing punk freaks in white shirts and leather.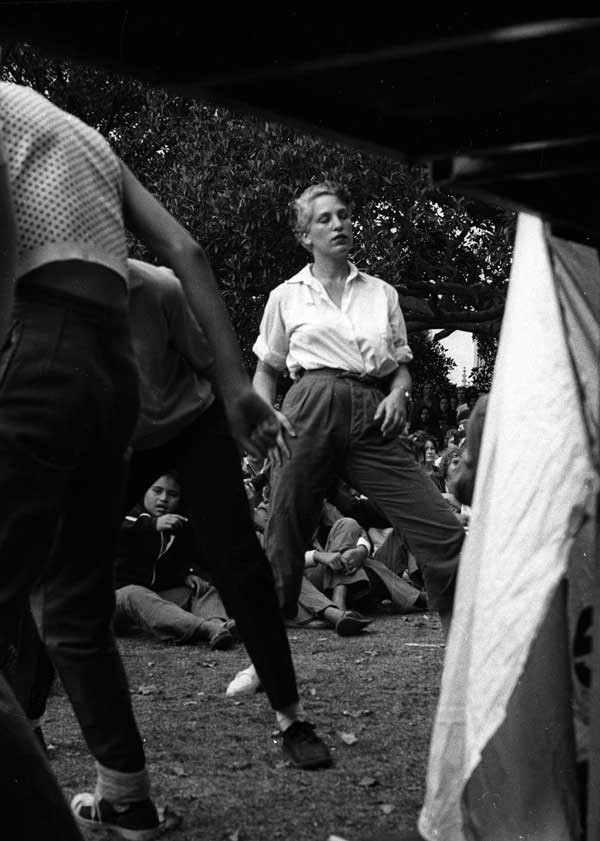 A few dancers got into the energy of the Reps at Albert Park, including Sue Schreiber.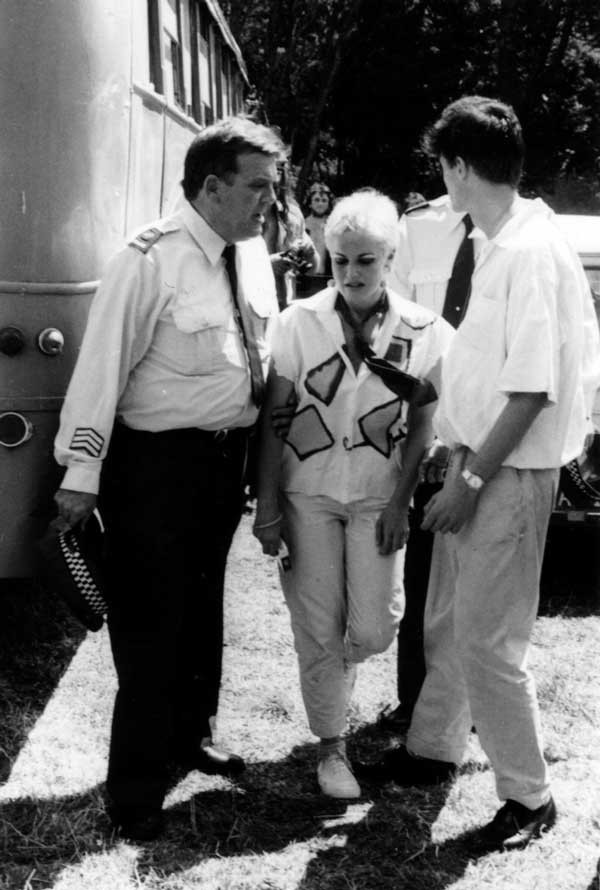 Suburban Reptiles singer Zero was arrested for saying "fuck" on stage at Riverhead Festival, 12 February 1978.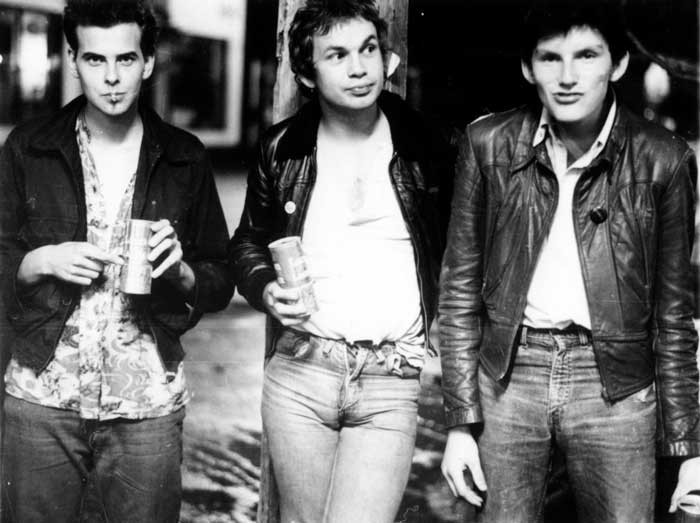 The Scavengers hassled me to take this photo when they saw me taking photos of Th' Dudes opposite the Windsor Castle in March 1978. I then took a few photos of the inebriated Scavengers.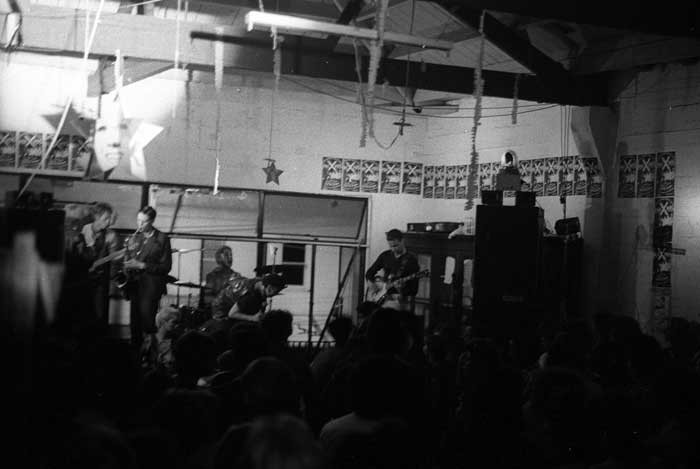 The Suburban Reptiles, Cuba Street, Wellington.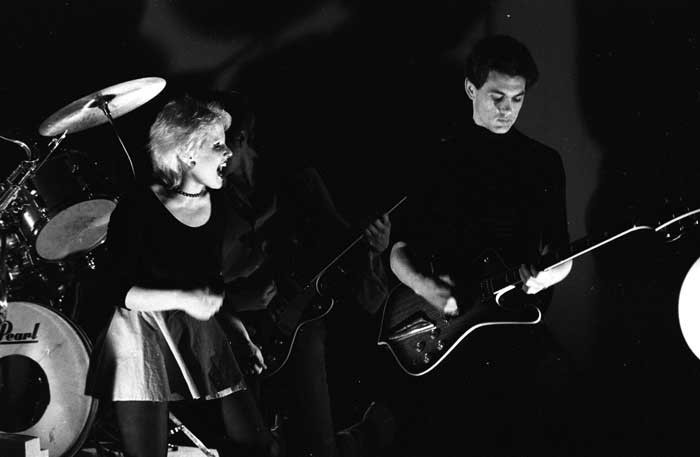 Zero and Phil Judd at the Suburban Reptiles video shoot for 'Saturday Night Stay At Home' in August 1978.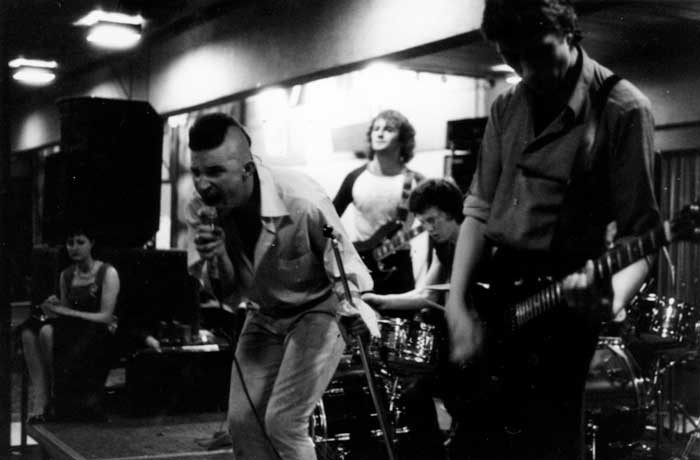 The Enemy at the Auckland University Café, September 1978.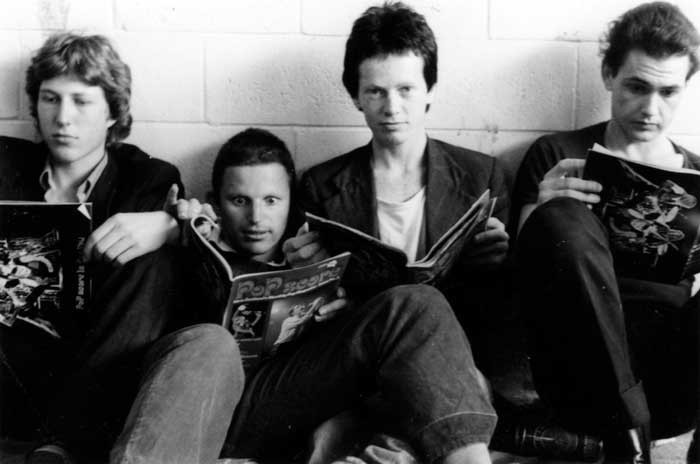 Pre-Toy Love with Phil Judd in the line-up, November 1978. The Pop Score magazine was used as a prop as there was a pile of them in the rehearsal room.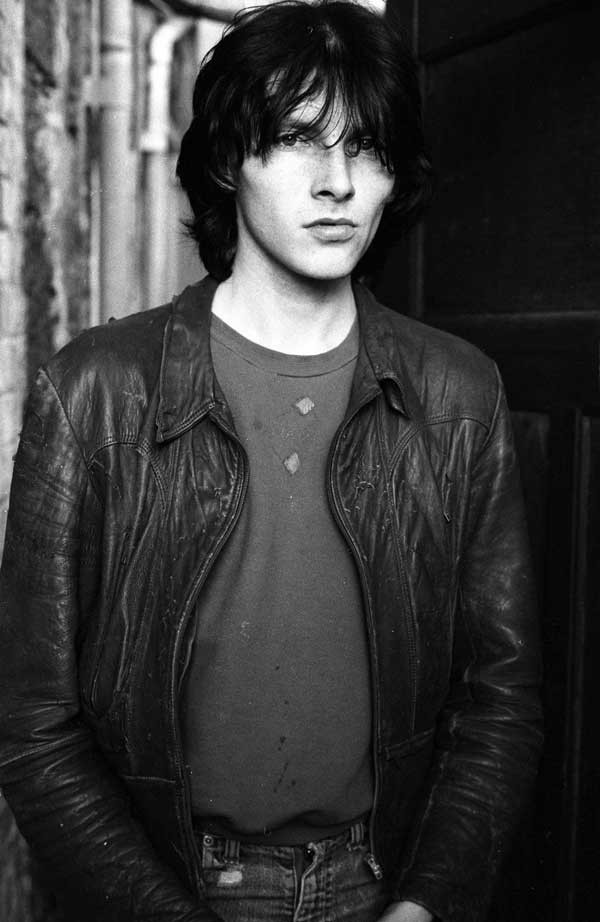 This Scavengers portrait session for RipItUp's "Band File" (Nov 1978) took place minutes after the band were woken up on a Sunday afternoon. Ronnie Recent is now known as Brendan Perry of Dead Can Dance.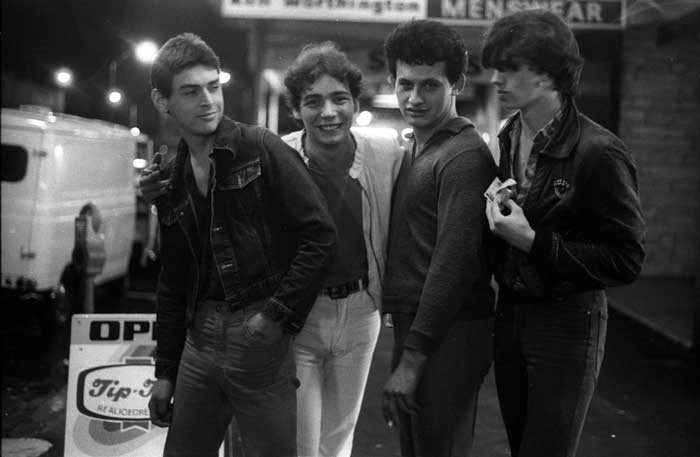 An early line-up of The Stimulators / Sheerlux photographed outside the entrance to the Gluepot upstairs bar: Jimmy Juricevich, Roland Morris, Graeme Schnell and Marlon Hart.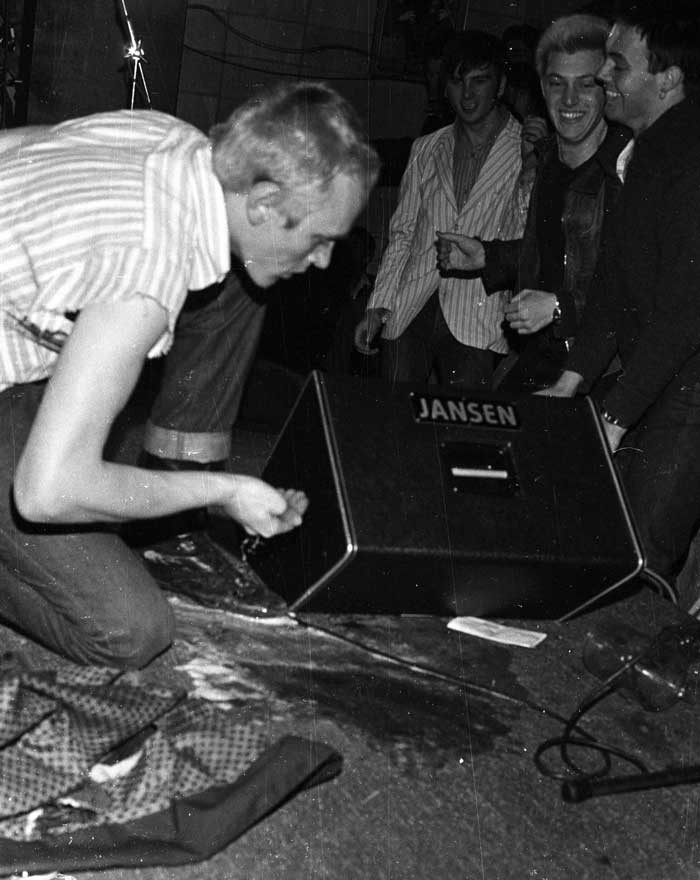 Proud Scum's Jonathan Jamrag rescues his spilt beer off the Windsor stage, 1979. This image was used as the cover of the NZ punk CD Move To Riot that came with issue two of zine Mysterex (May 2002).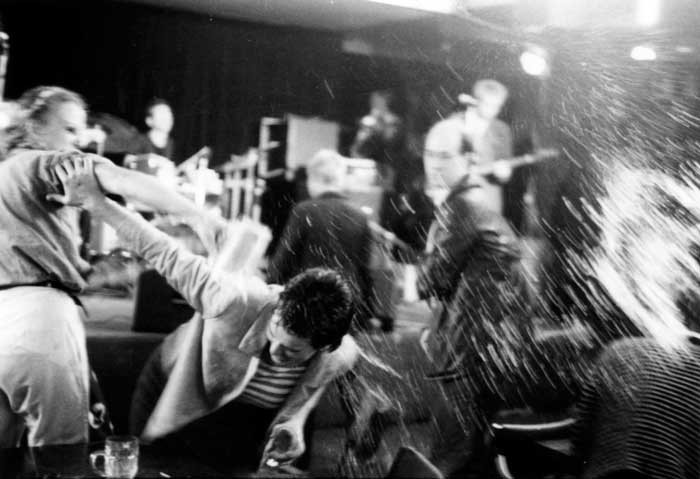 Another spill! Flying beer as the Marching Girls play at the Windsor Castle on a Saturday afternoon.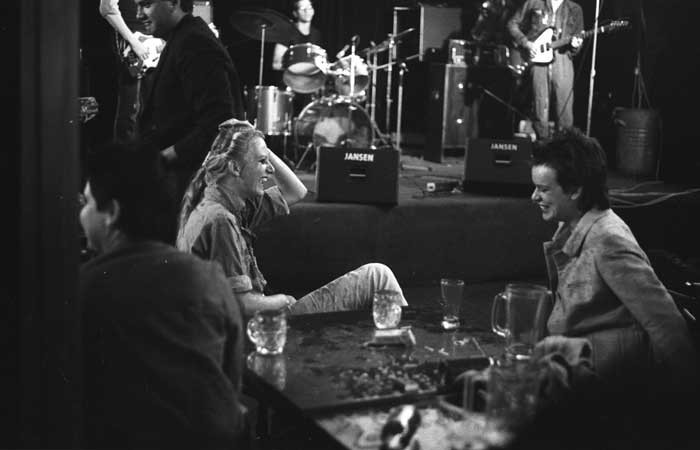 Girls just wanna have fun? Beer throwing was rare – eyes à la Siouxsie Sioux and drinking your beer with a straw was the femme style de jour.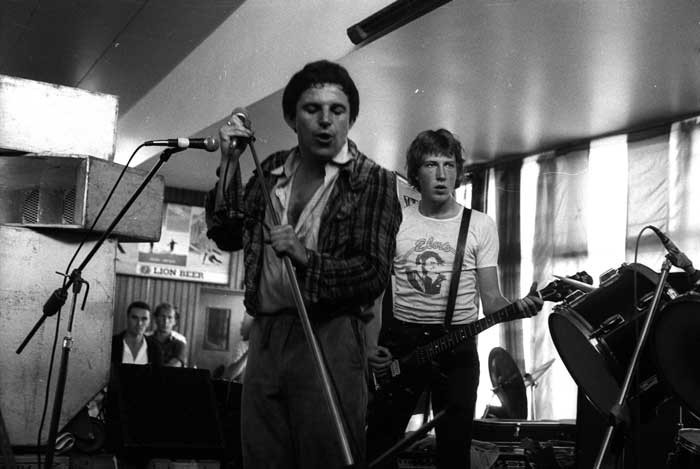 Toy Love's Chris Knox and Alec Bathgate at a Windsor Castle gig with Johnny & The Hookers. Photos from the gig appeared in April 79 Rip It Up.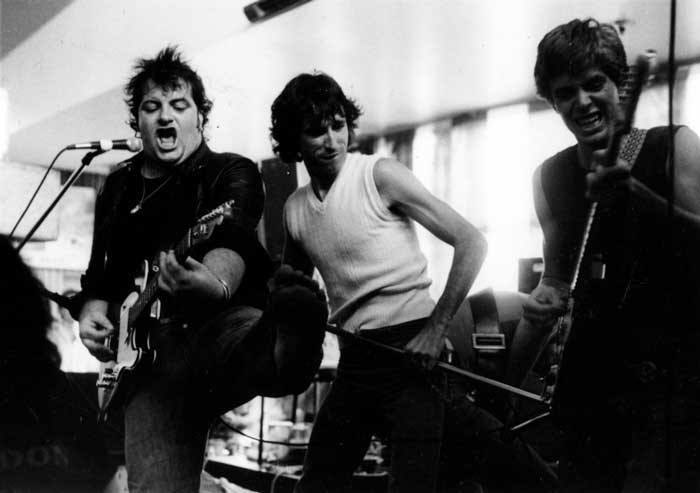 Johnny & The Hookers were a cool double-bill with Toy Love on a Saturday afternoon at the Windsor Castle.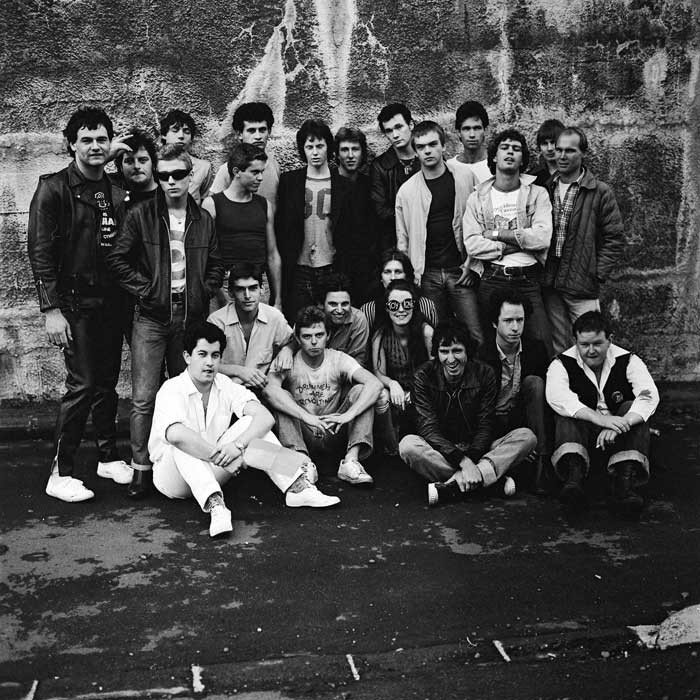 The April 1979 Rip It Up cover shoot featuring five bands beside the water reservoir, corner of Ponsonby and K Road. The bands were Toy Love, The Terrorways, Sheerlux, Johnny & The Hookers and Gary Havoc & The Hurricanes.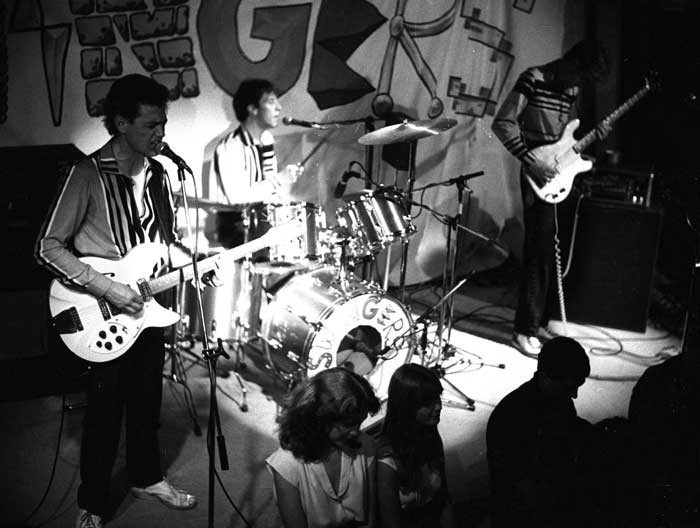 In the April 1979 Rip It Up, too late for the five bands cover shoot, The Swingers announced their birth and that they were "looking for an inventive keyboard player." The Swingers play XS in this photo.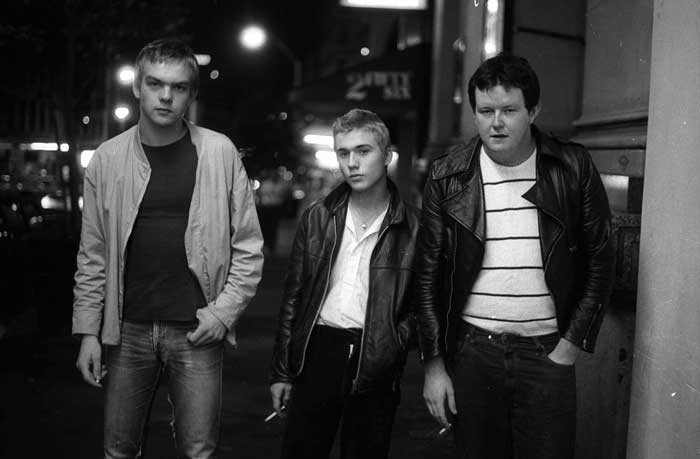 The Terrorways outside the newly opened flash McDonalds in Queen Street – Chris Orange, Dean Martelli and John No-One.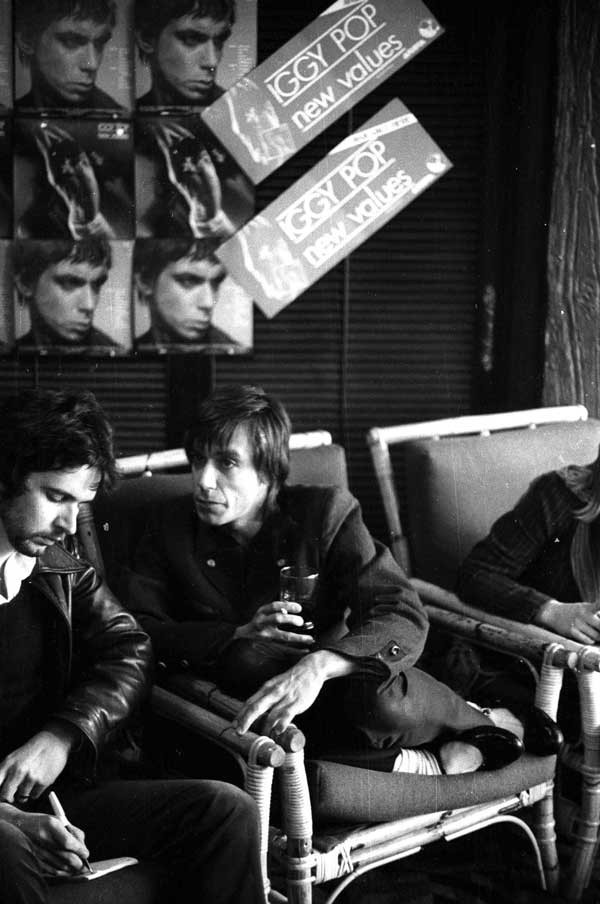 Iggy Pop is interviewed by Colin Hogg (Auckland Star) in July 1979.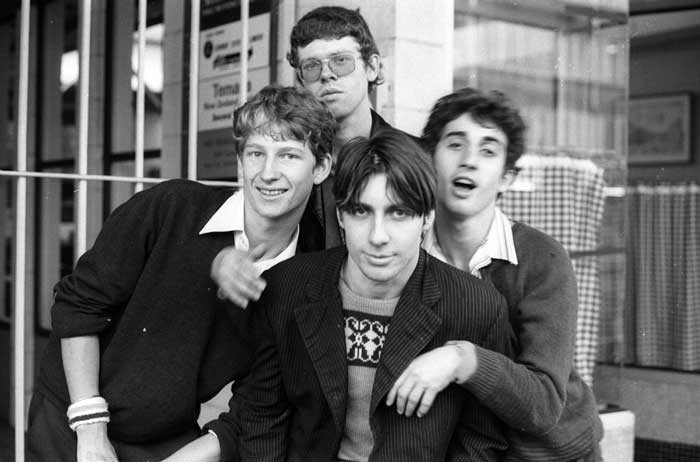 An alternate photo from The Spelling Mistakes shoot for Rip It Up that appeared in the August 1979 issue.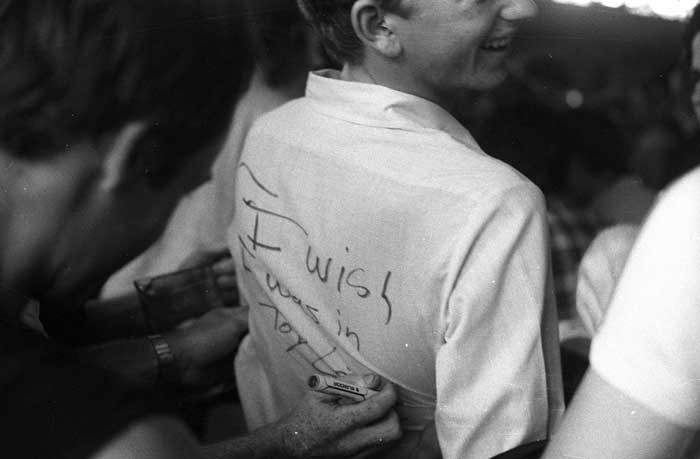 On a Windsor Castle Saturday afternoon, Nigel Russell gets his involuntary "I Wish I was in Toy Love" shirt from Mike Dooley.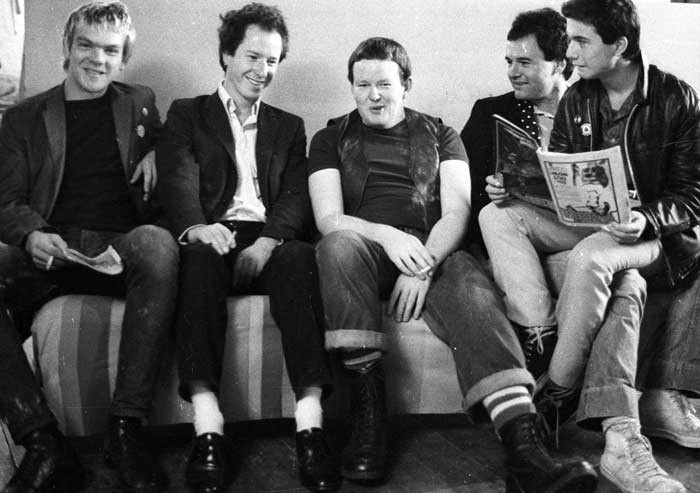 The Terrorways shoot for their Rip It Up November 1979 "Band File" headshots. Unpublished, less-punk shot?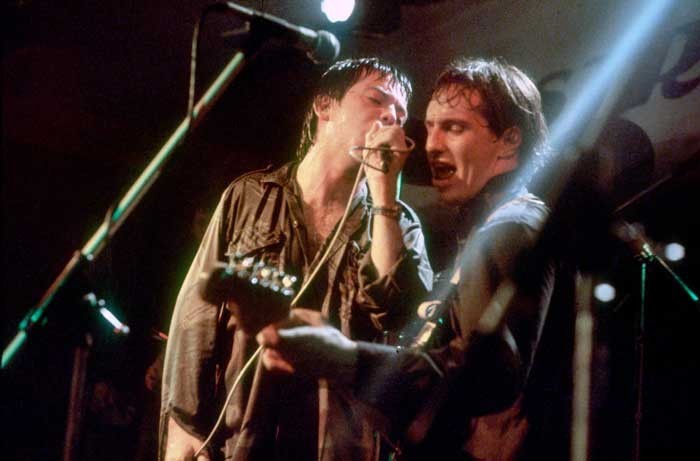 The Members played Mainstreet, Auckland November 1, 1979, with support from The Swingers and Sheerlux.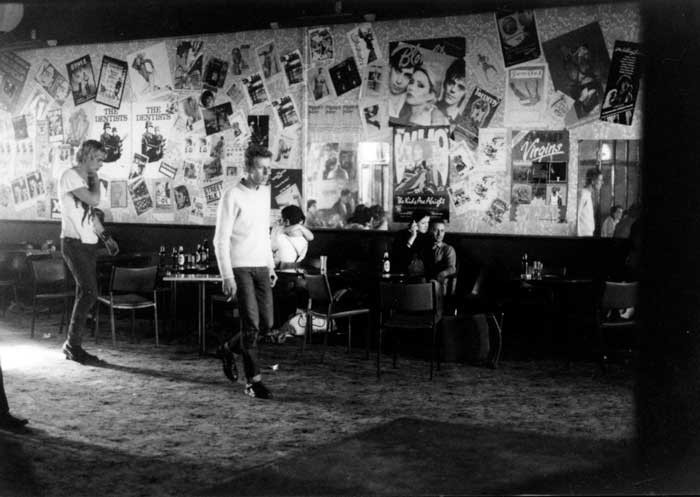 Chris Orange and Karel Van Bergen of The Features walk to the stage on a quiet Saturday afternoon at Liberty Stage. Posters on the venue include Blondie's 1979 Eat To The Beat album.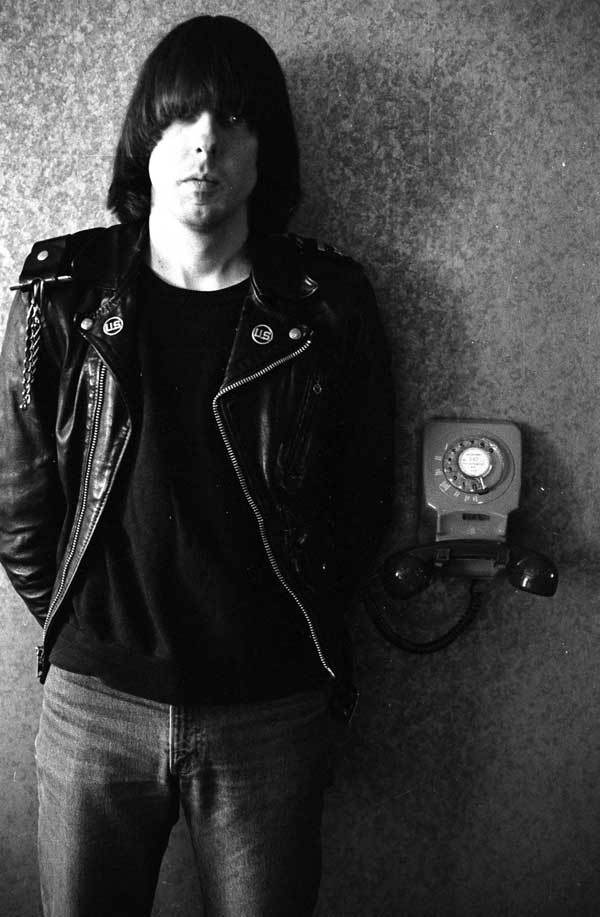 The Ramones toured in July 1980. Johnny is upstaged by a retro phone in this photo.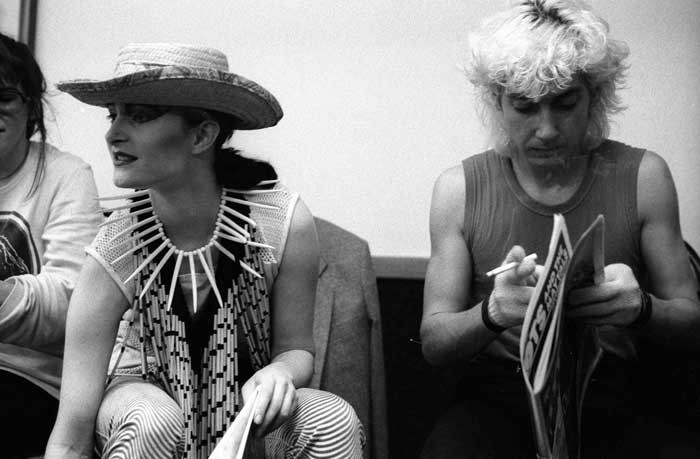 Siouxsie Sioux and drummer Budgie at Auckland motel press conference February 1983. First New Zealand tour, better late than never.
All photos © 1977-2016 Murray Cammick. Used by permission.