As a teenager going to a dark club or venue to see bands play could, and can still be, a life-changing experience. You wander into another whole world – an initially daunting world where you're surrounded by like-minded people who are also having the same experience. Garth Cartwright, now a London-based and globally renowned music writer with several books to his name, was one such teen fan.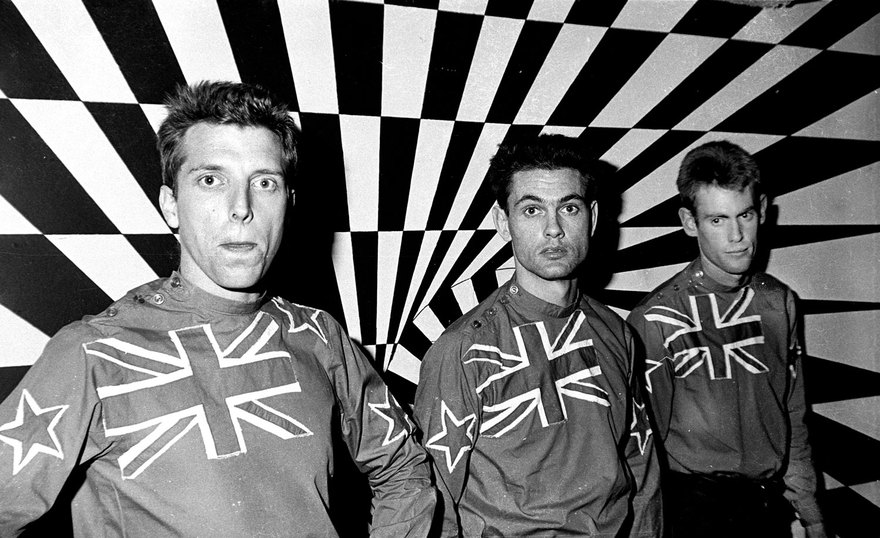 For those of us too young to have experienced pioneering Auckland punk club Zwines the opening of Squeeze in 1979 was akin to finding Mecca.
Squeeze was an unlicensed venue that resided in a basement on Fanshawe St, that grim highway designed to funnel traffic from downtown to the Harbour Bridge. For those of us who missed the 1977 punk explosion in Auckland, Squeeze was the first club that wannabe punks could call their own.
How long was Squeeze open for? I think it existed for a year from mid-1979 to mid-1980. Who set it up and ran it? No idea. To be honest I can't recall even the club's décor. What I do remember is that it was in a basement and had a stage that stood only a few inches off the floor – allowing any of us suburban punks who were pogo-ing a bit too enthusiastically to easily crash into the band – and it had a very open booking policy. At least three, perhaps four, bands would play on weekend nights. The venue was a fine place to see teenage bands take their initial public steps before hitting Auckland's pub circuit.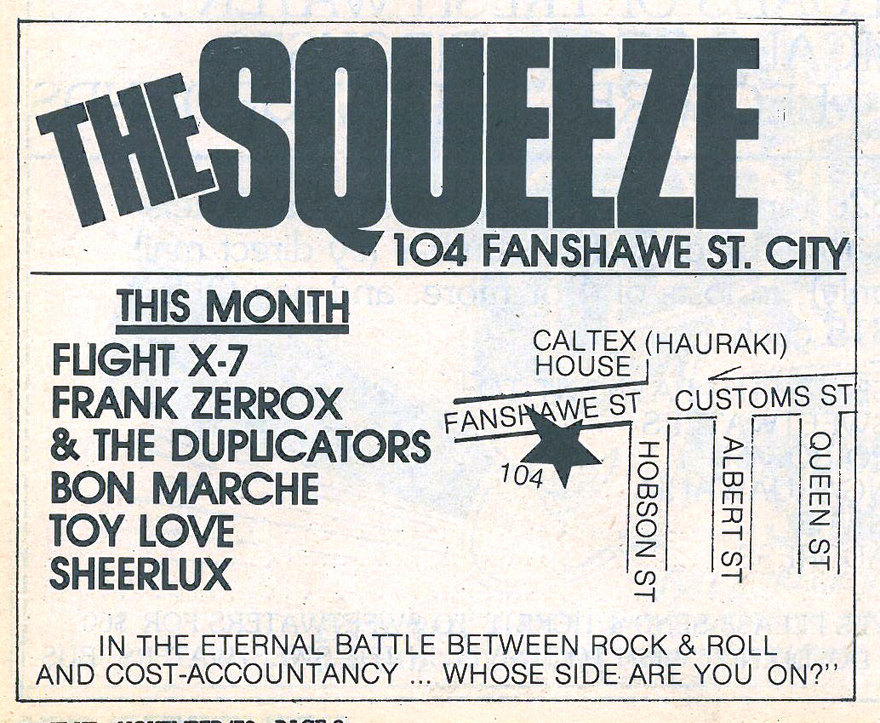 Agent Orange, from my alma mater Lynfield College in Mt Roskill, played there – three-quarters of the band and I were in the same fifth form class and when they began rehearsing in Blockhouse Bay I christened them Agent Orange as the USA military poison was very much in the news at the time. We had all begun attending Squeeze as soon as we became aware of its existence in 1979 and it demonstrates the venue's open booking policy that Agent Orange were welcome there while still in their formative stages. Agent Orange played a mix of covers – standard punk stuff (Stooges, Sex Pistols, Saints) and metallic originals written by guitarist Tom Rothsey.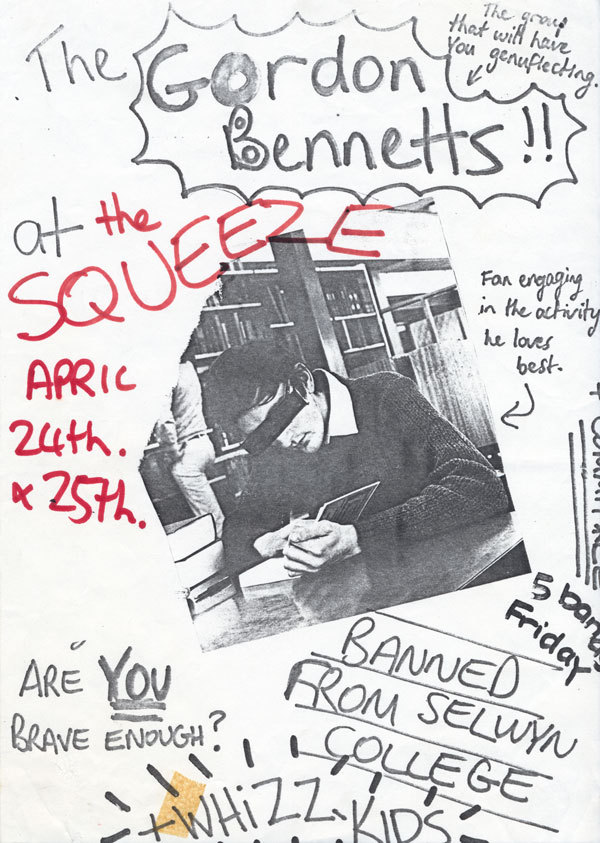 The first night Agent Orange played Squeeze another band on the bill were The Gordon Bennetts, a Remuera four-piece who also played originals and covers – their originals were a bit more catchy than AO's and their covers a bit more imaginative (I recall a fine interpretation of Gang Of Four's 'Damaged Goods'). I later got to know The Gordon Bennetts and liked them a lot but the line-up I saw at Squeeze was the original and featured one Harry Ratbag on bass and a handsome youth named Steve Wester on guitar. When Harry got fired due to his inept bass playing, Steve quit in support and together they formed Herco Pilots who, briefly, shone brightly on the Auckland lo-fi punk scene with Harry independently issuing a couple of Herco 45s and encouraging Barry Jenkin to champion the band on his Radio Hauraki evening show.
How did the Herco's sound? They were more about an experimental rock groove, than songs and perhaps somewhat akin to Swell Maps from what I remember – if not blessed with that band's knack for a catchy thrash.
The Gordon Bennetts continued as a trio with Alan Austin from Belfast ("Alan Arsehole" in Zwines days) on bass. They were a potent little band who, sadly, never issued a 45. I can only recall one of their songs and it was called 'See The Clash Tonight' and – unsurprisingly – it detailed the narrator's frustration at not being able to see The Clash. This tune was written before The Clash limped into town in summer 1982 to play an extremely underwhelming set at the Logan Campbell Centre. By then The Gordon Bennetts were no more – Alan Austin pursuing a career in accountancy and guitarist-singer Alan Ringwood a career in law. Quite a few of the original Auckland punk bands came from the city's wealthy suburbs and featured members determined to emulate their parents and do well in society.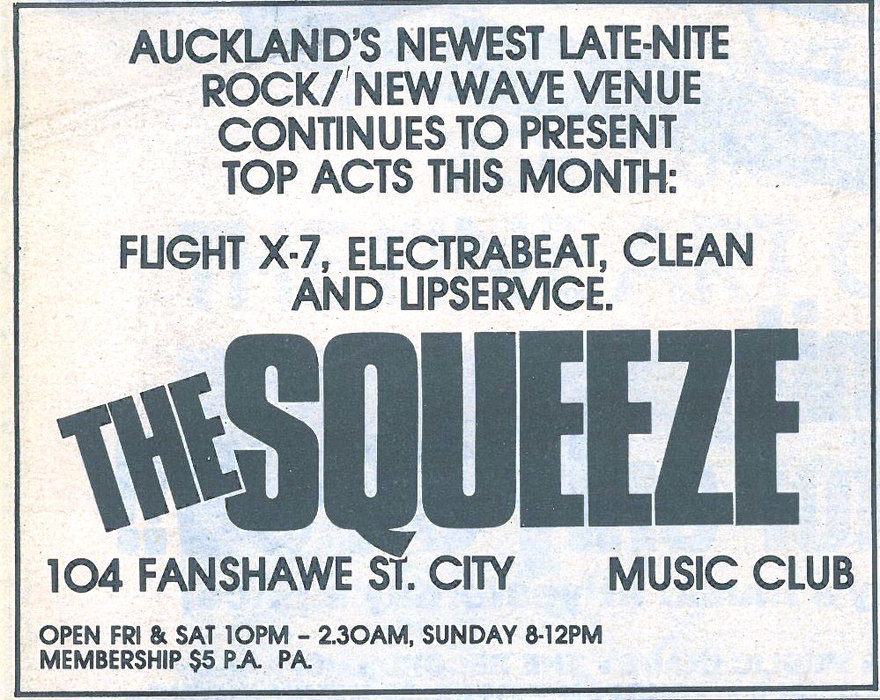 As for the band from my alma mater, Agent Orange were much more working class, and the members pursued career paths that did not involve accountancy and the law. Guitarist-songwriter Tom Rothsey joined ska punks the Instigators and laid down a tough riff on their mighty single 'Hope She's Alright' before heading off to London in search of rock dreams. Tom is now a bush ranger in northern New South Wales. Drummer Scott Rogers developed remarkable chops, played with Tom Sharplin and many NZ jazz combos before marrying a French girl and settling in Paris (where he drives rather than drums for a living). Bassist David Wood joined Vivid Militia who had 'Let's Go To Australia' on Propeller Records' Class Of '81 compilation album. When that trio imploded he shifted to Dunedin in search of rock dreams and found them by forming the fledgling Straitjacket Fits with Shayne Carter. As you all know, the Fits achieved great things but David found life difficult once the music was over and took his own life a few years back.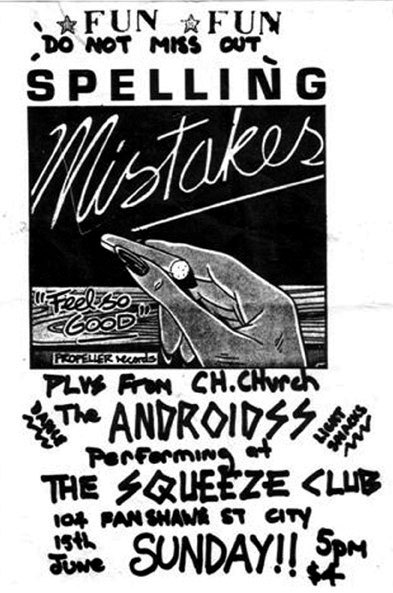 Singer Brendan O was one of Auckland's first skinheads – his arrival at Lynfield College in 1978 caused a collective dropping of jaws. Even those of us who liked punk maintained haircuts closer to the Peter Frampton style then worn by many New Zealand males and here was Brendan with a suedehead look and big Doc Martens! After Tom split Agent Orange, Brendan formed a skinhead punk band with Titch – some of you will remember the tiny drummer who had a large character – and guitarist Gary from The Mormons (a Mt Roskill punk band who also played Squeeze) and they named themselves Zyclon B. This band only really existed to play skinhead parties but I guess they should go down in NZ rock history as the first local band to ever show Nazi leanings.
Anyway, Brendan apparently ended up living on the mean streets of Kings Cross, Sydney, and, with his prostitute partner, beat and robbed a trick, who died. So Brendan went inside for a long time. A savage ending for an entertaining high school band – both Brendan and David were personable guys so I'm sorry their lives turned out so bleakly.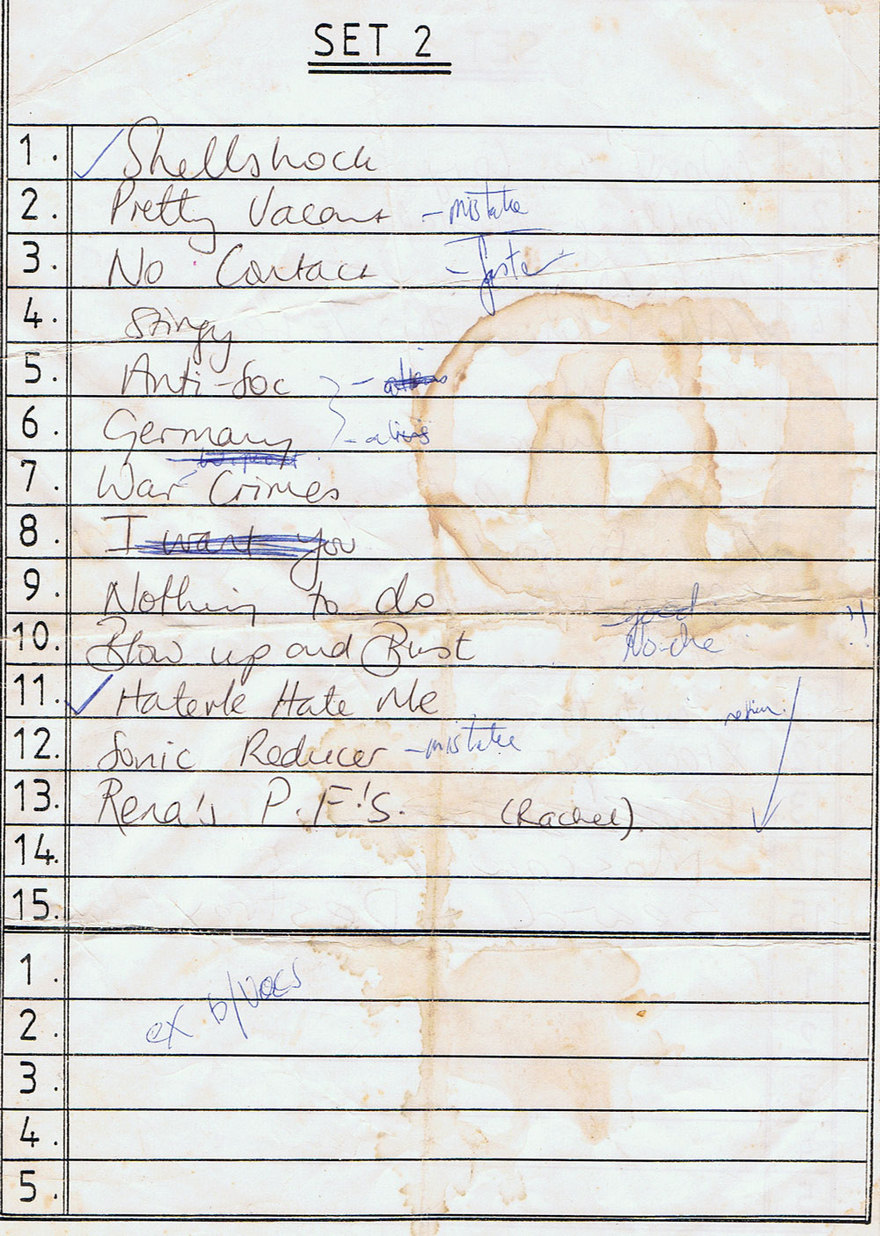 Returning briefly to The Gordon Bennetts at Squeeze, when they split in half I'm pretty sure I saw their offshoot Herco Pilots play at Squeeze. I am certain that I saw The Spelling Mistakes and The Screaming Meemees there, several times. The rise of The Spelling Mistakes mirrored the fraying of the AK79 bands – Proud Scum, The Terrorways, The Primmers etc had split – while Toy Love and The Swingers both headed to Australia in search of pop stardom (which The Swingers would briefly attain).
The Spelling Mistakes were fronted by Nick Hanson while his brother Julian Hanson held down the drum seat. Warwick Hitler played guitar and occasionally would appear on stage in Nazi uniform – he was a rather timid looking fellow so this added a certain pathos rather than the intended menace – while a chap called Nigel Russell held bass duties. Julian wrote most of the songs and some of them were very good indeed. Nick was a fabulous front man, he enjoyed being on stage and the audience shared his enjoyment.
Some of the Mistakes' songs were scabrous in the manner then favoured by many a young punk band – a song about the Erebus disaster had the chorus of "Air New Zealand won't you fly me away/Air New Zealand won't you kill me today". Then there was 'Reena' (AKA 'Reena's Piss Flaps'), a mock country muzak gynaecological comedy – yet their real strengths lay in the more serious songs: Propeller Records issued 'Feel So Good' as one of its two debut 45s and, to this day, I think Julian Hanson's meditation on a sadistic relationship is worthy of Randy Newman. It got a rave review in the NZ Listener and a good review in NME. 'Feel So Good' is magnificent, one of the great New Zealand 45s. Its B-side featured 'Hate Me Hate Me' – good fun punk thrash – and the ironic 'I Hate The Spelling Mistakes'.
Anyway, us kids knew a great rock and roll band when we saw one and The Spelling Mistakes were as good as the Auckland scene got. Stupidly, they split up not long after issuing 'Feel So Good'. It seems Julian wanted to front the band he was writing songs for and to move away from the punk sound. He formed Terror Of Tinytown who I saw play at Squeeze. They had a slightly more electronic sound – think Depeche Mode or Yazoo – but were less than compelling and their one 45 'I Am The Need' didn't fulfil the promise of 'Feels So Good'. Nick formed Green Eggs & Ham who were memorably offbeat but never went anywhere while Nigel formed Danse Macabre who, in their po-faced imitation of Joy Division and Bauhaus, could lay claim to being the first New Zealand goth band. I may have seen them at Squeeze as I certainly saw DM a few times. They did okay for a while and issued a 12-inch EP and a mini-album but I never cared much for them.


With the Mistakes split, us kids needed a new band to follow. The Screaming Meemees stepped into their shoes almost immediately. This band of North Shore teenagers were very image conscious – Tony Drumm, the skinny singer, had a fringe that hung over his eye like the bloke from The Human League, while Michael O'Neill, the guitarist, had his hair bleached and quiffed. Both looked like pop stars even if they were barely competent musicians – but who ever said pop stars had to be able to sing or play guitar?
The unassuming looking rhythm section held the music together and the Meemees' mix of garage band 1960s covers – 'Twist & Shout', 'Wild Thing' – and originals marked them as fresh and fun. We would follow them around – they not only played Squeeze but community halls and school dances, as well as music pubs like The Windsor Castle and The Reverb Room, both of which were rather relaxed on letting underage punters like myself in.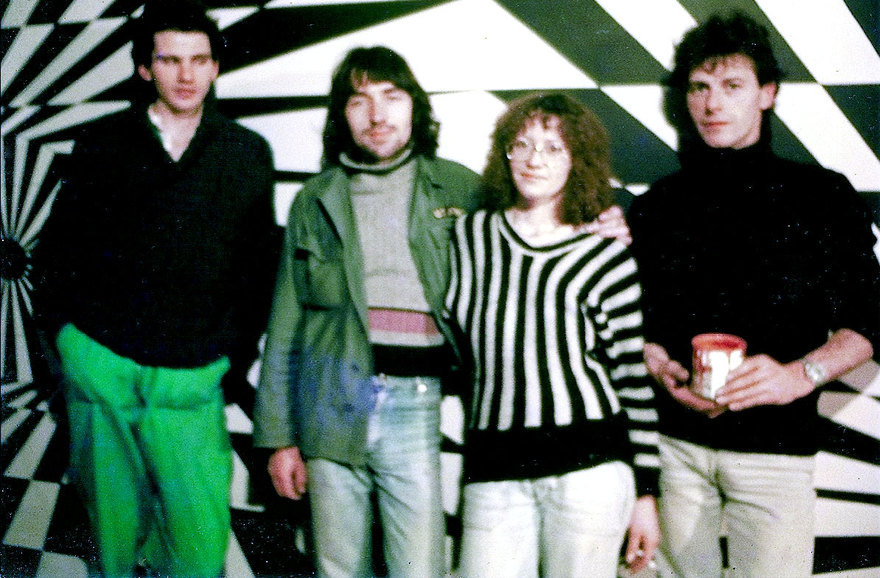 The Meemees went on to score a No.1 NZ single with 'See Me Go' on Propeller in 1981 but their magic faded as they tried to sound like U2, with all kinds of phased guitar effects. They really were best when getting us teens dancing at Squeeze and it's a pity no one recorded their live set back then. Admittedly, it's unlikely that such a recording would sound very impressive today but as a snapshot on how the Auckland punk scene morphed into a bigger, more self-conscious scene it would be a curiously entertaining document.
Squeeze charged about $2.50 to get in. They sold toasted sandwiches and soft drinks. Occasionally someone would smuggle a bottle of rum in but as we Lynfield boys were way too young to be sold alcohol it certainly wasn't us bringing the booze in. Was there any violence there? Not inside, though I do recall hearing breathless reports on fights outside between punks and Polynesian youths. Squeeze existed as a haven for us kids who loved shorthaired rock and roll. As I'm now looking 50 in the eye, let me salute those who spared the time and effort to run this venue.