Proud Scum
aka The Beagle Boys
---
Proud Scum's glorious punk name – has there been a better one? – came courtesy of young skinhead Reuben Chapple, an undistinguished bassist and evicted former flatmate of Al Rabbit.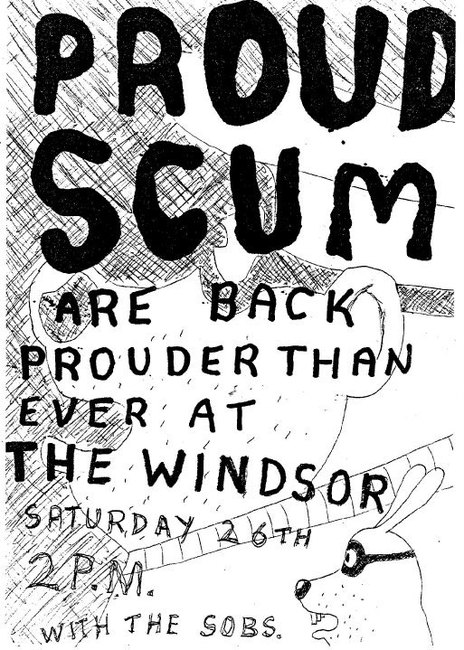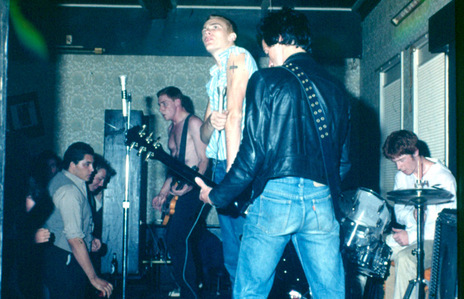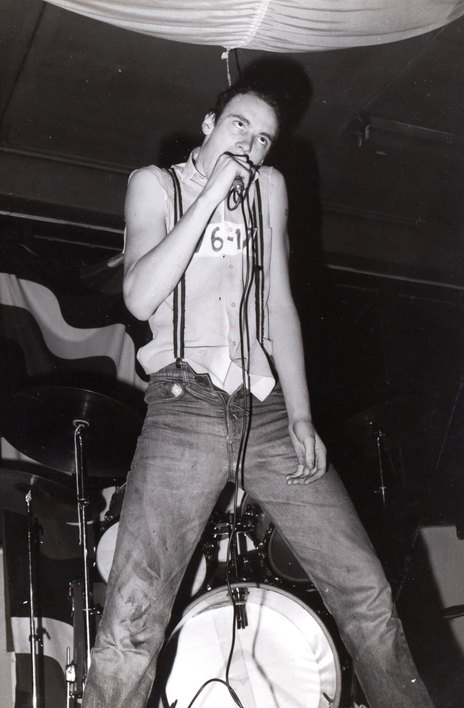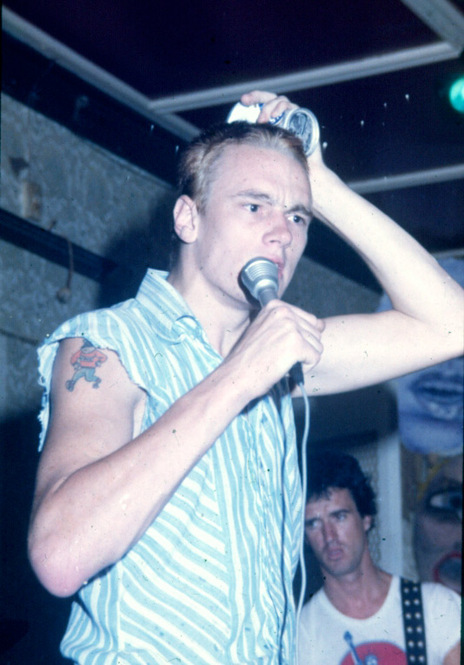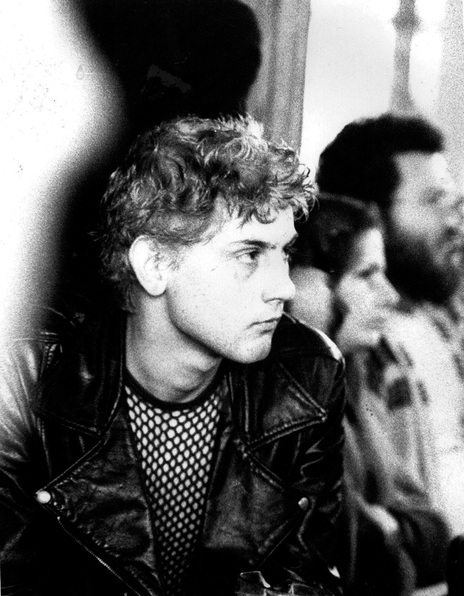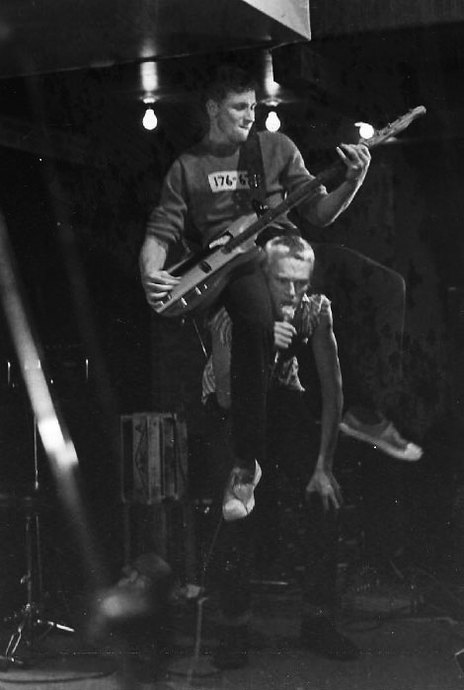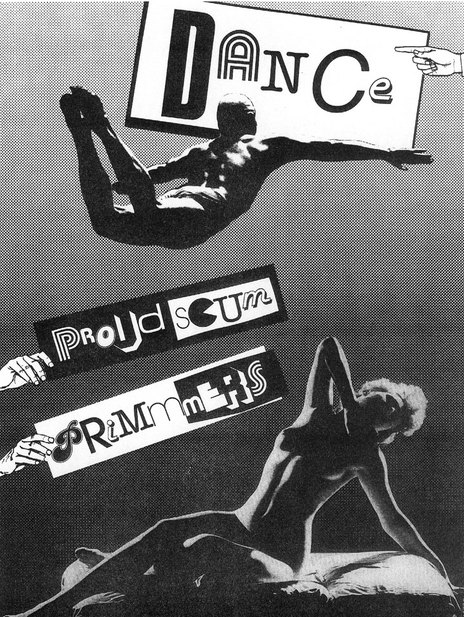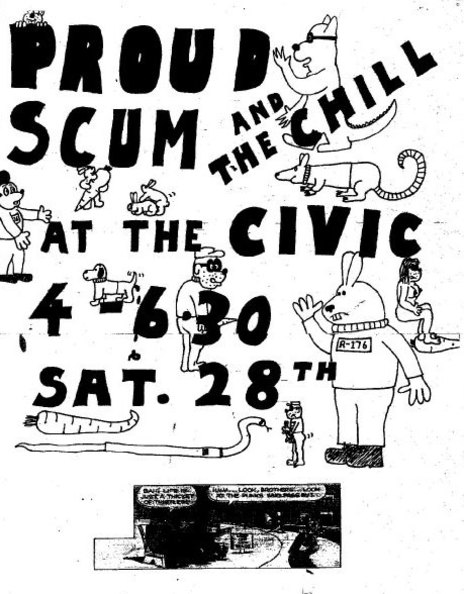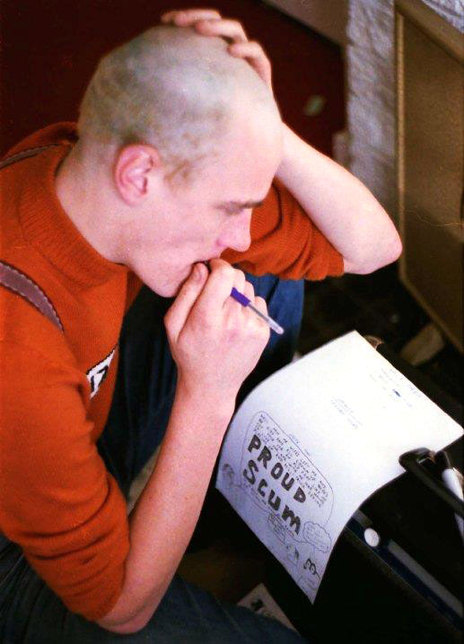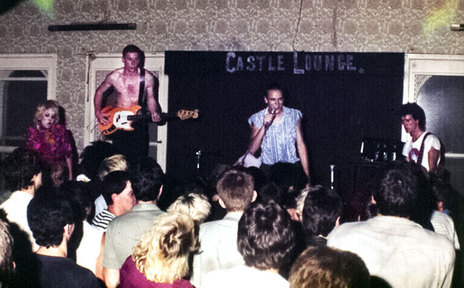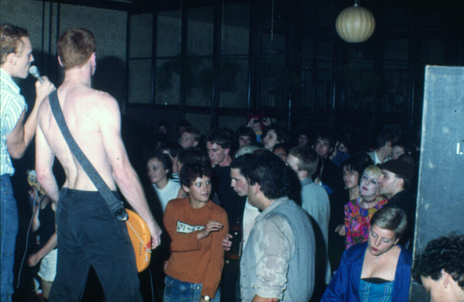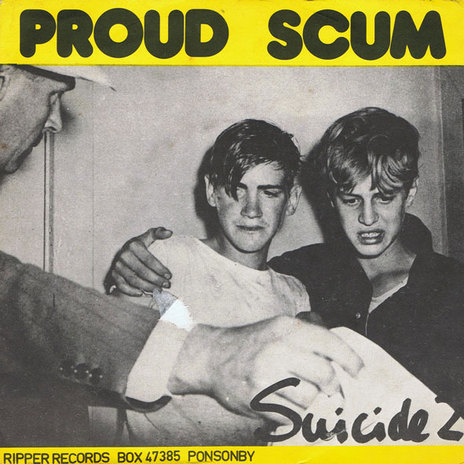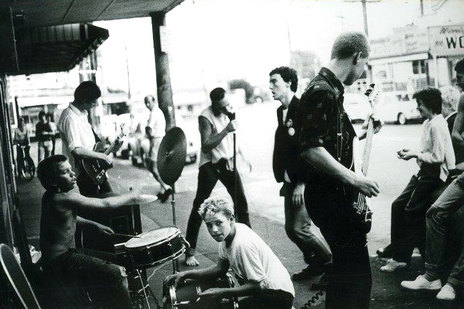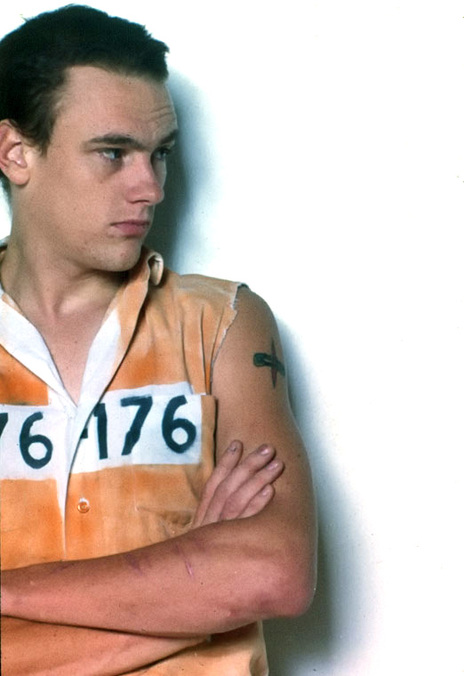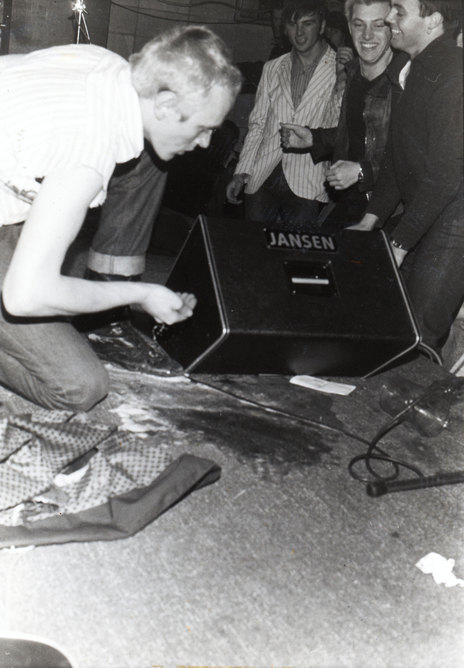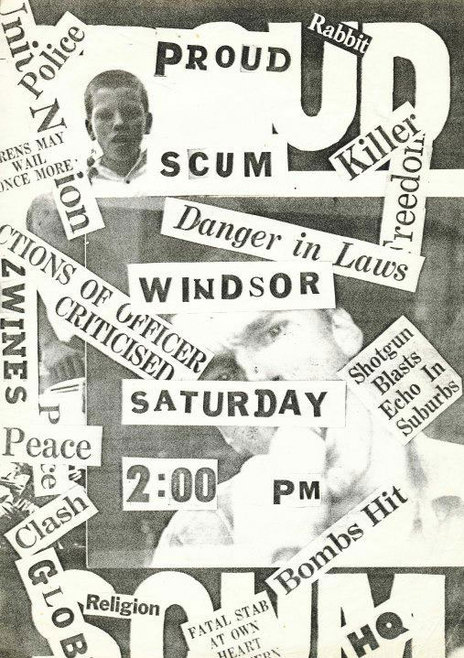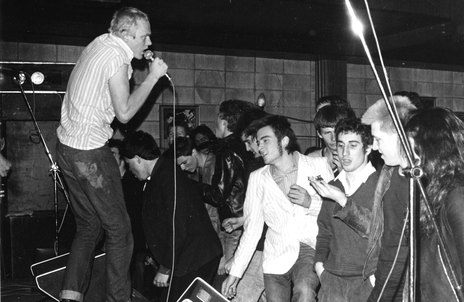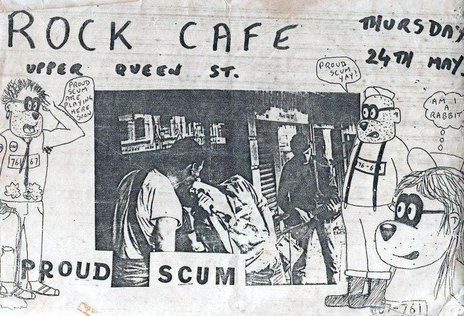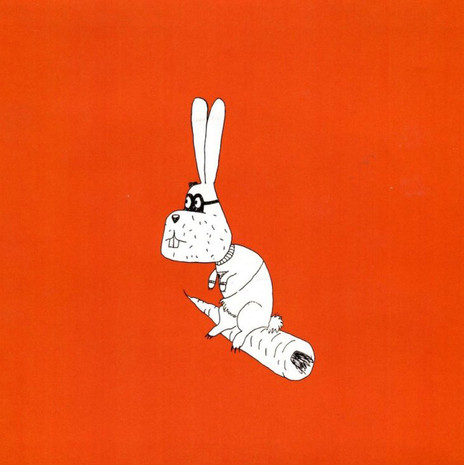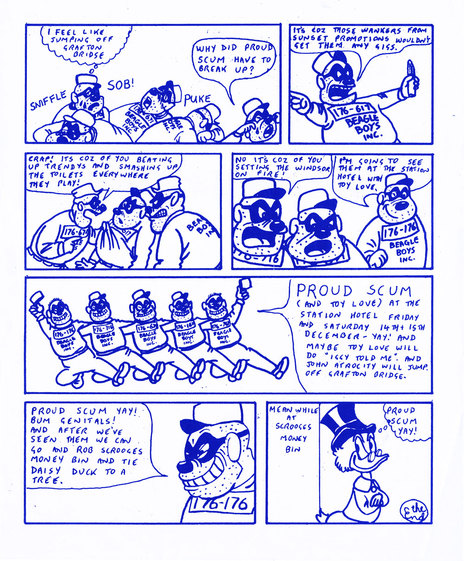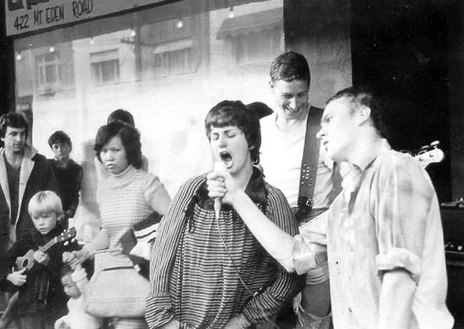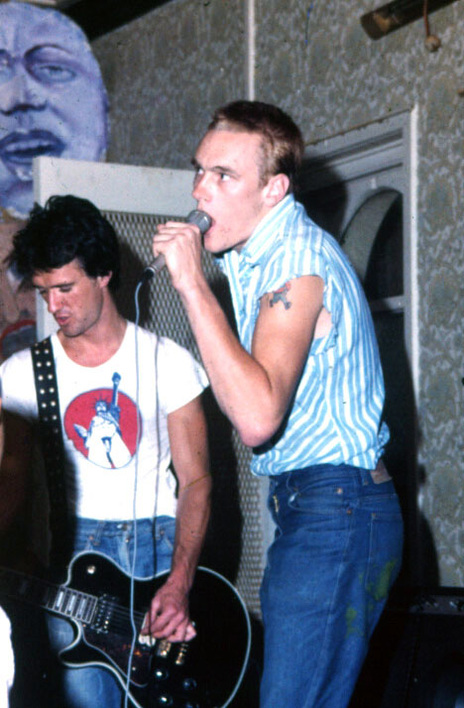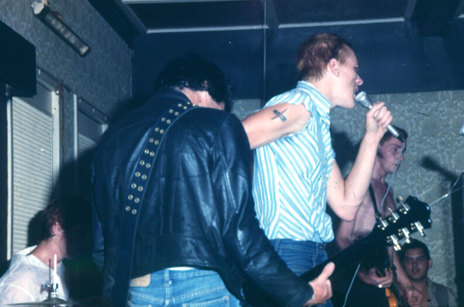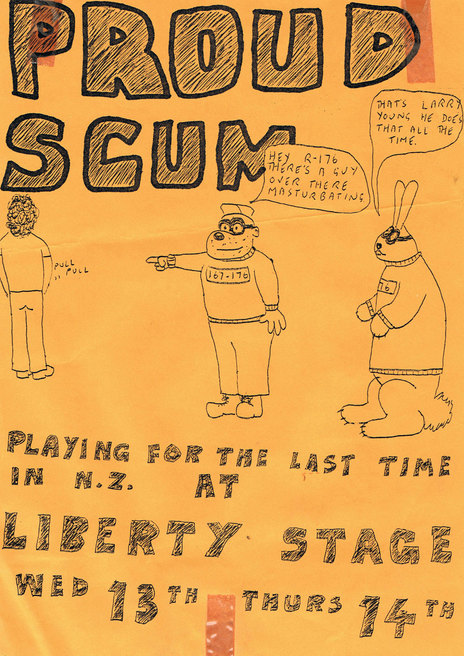 John Atrocity - guitar
Alistair Rabbit - bass
Jonathan Jamrag - vocals
Bruce Hulk - drums
Skid Rowe - guitar
Jonathan Griffiths is a published author. His The Road Behind in 2011 was roughly autobiographical about his days in Proud Scum.
John Atrocity never did jump off Grafton Bridge. Instead he went to London where he joined Rough Trade act The Band Of Holy Joy, with whom he recorded several albums.
'I Am A Rabbit' was covered by US band The Lemonheads in 1986 as the b-side to their single 'Laughing All The Way To The Cleaners'.
In January 2008, Proud Scum edited the Wikipedia entry on Grafton Bridge to reflect the lyrics of their song Suicide 2. It remained up for two months. It read: In January 1980, John Jenkins made history by being the first person to jump off Grafton Bridge and survive. His large ears caught an updraft, and he was blown back onto the bridge. John, a minor personality in Auckland's punk scene, had been depressed for some months, after leaving the band Proud Scum. He said his suicidal tendencies had been encouraged by the band's song "Suicide II", and by his "friend" Warwick Hitler. Apparently John will be making another attempt later this month, in a vain attempt to protest the AK79 revival show.