The success of Sleeping Dogs in 1978, the establishment of the New Zealand Film Commission in the same year, and favourable tax breaks in the 1980s saw a boom in New Zealand film-making. Reception by both local and international audiences increased. And more genres than ever were being made locally – comedy, sci-fi, horror, action, drama and period pieces. More films meant more opportunities for film composers and musicians. New Zealand musicians who had already enjoyed success in bands and solo careers were drawn to the film business as both performers and composers.
The third part in this series looks at some key moments of early 1980s New Zealand film music. The first part, about the 1930s-1960s, can be read here; the second part, on the 1970s, here.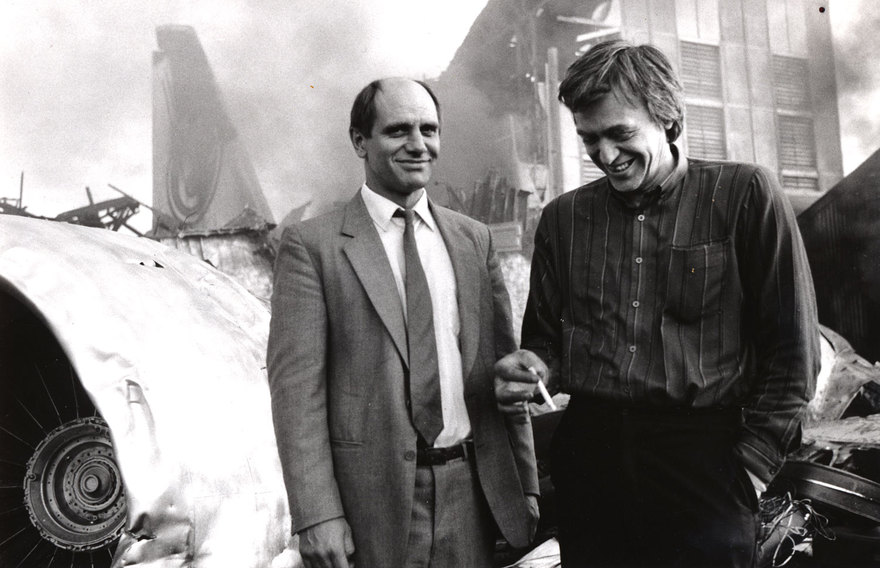 Australian-made Mad Max's international fame in the late 70s triggered some New Zealand-made action films in the 80s (Battletruck, Shaker Run) with bombastic scores. For Merata Mita's documentary about an ugly side of Aotearoa's recent past, a newly-formed indie band was tasked with creating "honest music". A now-iconic song for the country's first feature-length animation made it to the top of the charts. And Peter Jackson burst onto the film scene, covered in alien guts, wielding a chainsaw and a synth score that proved just as vital a weapon in his breakout horror comedy.
Film score awards were introduced to recognise the significant contribution made by composers. But music budgets for Aotearoa's films remained modest: few had sufficient money for a full orchestra, for instance. However, the increasing affordability and availability of synthesisers and samplers meant composers no longer needed a massive budget to work with, or an orchestra to sound big. A plethora of sounds and textures was now at their fingertips.
For films where acoustic instruments were the best fit, composers drew on Aotearoa's large pool of talented musicians from the popular and classical worlds. And even when composers needed to use a small ensemble to keep costs down, music was used to excellent effect. Case in point: John Charles's score for Goodbye Pork Pie.
Jazz-fuelled drive to Invercargill
If Sleeping Dogs began to spark wider local interest in New Zealand films, Goodbye Pork Pie (1981) was the first local film to really pull in the masses. From the outset of the 1980s, jazz trumpeter-turned-director Geoff Murphy and composer John Charles began making their mark on the New Zealand film scene.
Goodbye Pork Pie was the pair's first completed feature film collaboration but they already had plenty of history. They met at St Patrick's College, Wellington, and started playing music together along with Geoff Murphy's brother Roy and Bruno Lawrence, who was at Wellington College. "We played anywhere we could find," Charles recalled, "the school library, anywhere." (Joy Aberdein, Ritmico, 2011). In 1966 Charles and Murphy worked together on Geoff Murphy's earliest film project, The Magic Hammer (an unfinished children's musical); a TV heist drama Tank Busters (1970); they played together in BLERTA in the 70s and recorded music for the Murphy-directed Blerta TV show; and formed the jazz band, Acme Sausage Company, with Bruno Lawrence and others.
Goodbye Pork Pie was Charles's first feature film score; it used jazz, a style with which he was very familiar from years earning his chops playing jazz piano in bands. Charles says his score was heavily influenced by the music of Ry Cooder. When Goodbye Pork Pie hit New Zealand cinemas in 1981, the score helped fuel the action all the way from Kaitaia to Invercargill. From high-octane tunes during police car chases (with percussionist Bruno Lawrence going heavy on the cymbals), to peaceful interludes where the Blondini Gang cruise the stolen yellow Mini Cooper through the countryside and familiar New Zealand streets, the score traverses the comedic and poignant and many regions in between. Charles's music was the perfect road-trip tape to accompany the Blondini gang's joyous and chaotic adventures. The film wasn't just intended as entertainment, though. It was also Geoff Murphy's critical commentary on conformity in New Zealand, and jazz with its long history of non-conformism was the perfect fit.
​Auckland pub rock band Street Talk also contributed several songs to the soundtrack, written by band members Hammond Gamble, Andy MacDonald and Mike Caen. "Take a listen to one of New Zealand's hottest bands …" the DJ on the car radio says early in the film over the opening guitar licks of Street Talk's 'Baby Let's Go', as Gerry (Kelly Johnson) cruises through bustling Auckland city streets, yelling obscenities out the window. Murphy originally intended Street Talk to appear in a nightclub scene. The scene ended up on the cutting room floor but Murphy included seven of the band's blues-infused songs in the film.
For his contributions, John Charles put together an ensemble made up of Bruno Lawrence (drums), Bernie McCann (saxophone), Terry Crayford (piano) and Andy Brown (bass). A small ensemble was used partly because of budgetary constraints and a lack of space in which recordings could be made. The music still ended up going well over budget but this had Geoff Murphy's full approval. Murphy concluded that if the music was effective, it made a substantial contribution and the film might earn more money. The risk paid off. Goodbye Pork Pie became the first New Zealand film to recover its costs from the domestic market alone. It was as popular with local audiences of the early 80s as Star Wars and Jaws.
Utu's orchestral panorama
Geoff Murphy's Utu (1983) was Aotearoa's first feature film to make use of the full forces of the New Zealand Symphony Orchestra and one of just two films John Charles has scored for full orchestra.
The orchestra had a crucial role right from when Utu started rolling. As the film began, audiences were greeted with a black screen and orchestral music playing in the darkened cinema. This idea came from John Charles's and Geoff Murphy's childhood memories of watching films at the Majestic Theatre in Wellington. Charles says, "After the interval [the theatre] would start an overture and the lights would still be up, and … as the lights dimmed to black they would turn the music up louder and louder and it would reach its wonderful climax and the film would start. It was a regular feature; in fact pretty well all the cinemas in Wellington did this. I knew they didn't do it anymore in 1983 but we thought we would try something like that…" (Interview with Riette Ferreira, 2008).
Because Utu is set during the New Zealand land wars of the nineteenth century, Charles draws on nineteenth-century Western orchestral music for his score. Folk-like melodies, military brass, and warlike snare drums feature prominently, though the choice was made to leave most battle scenes conspicuously absent of music. Utu has sometimes been called a "Māori Western", and Charles's score, reminiscent of the folky orchestration of Spaghetti Western scores, no doubt helped feed this comparison.
Māori waiata, performed by Rangi Dewes and Jane and Paul Mareikura, were also incorporated into the score. A waiata is first heard in an early scene in which warrior, Te Wheke (played by Anzac Wallace), finds his family and tribe massacred by the British forces he's working for, and vows vengeance (utu) to lead a bloody rebellion against the colonial government. The film's cultural advisor, Joe Malcolm (Ngāti Tarāwhai), was also an experienced Māori flute player who performed kōauau in the score during a tangi scene. He had made and carved his kōauau himself and was self-taught. The contemporary revival of taonga pūoro was then in its early days.
Utu was nominated for the Film Soundtrack/Cast Recording/Compilation award at the 1983 New Zealand Music Awards (now known as the Aotearoa Music Awards). This was the first year this award was introduced. The soundtrack was released on LP on Southern Cross records in 1984.
Charles says Utu is the score he is the most fond of in his body of work. Yet his other-worldly score for The Quiet Earth did better internationally and brought in more sales and royalties.
Apocalyptic sci-fi
For Geoff Murphy's apocalyptic sc-fi The Quiet Earth (1985), the style of both the film and the score were experimental, influenced by European art films. In the film, a scientist called Zac (Bruno Lawrence) finds himself in a world where all other humans appear to have vanished. So for the first 40-minutes or so, with just one person on screen and little dialogue, Charles's music and the sound effects were essential in creating atmosphere and expectation. The opening scene was minimalist in the extreme: for nearly three minutes the only thing on screen is a sun slowly rising over a dark red horizon. Charles says he found it liberating to write music for a scene with almost no action and his orchestral music slowly rises with the sun to a full climax. The Quiet Earth was the second film Charles scored for full orchestra (again performed by the NZSO).
In another scene containing a crashed aircraft, the composer found he had to take his music down a notch to temper the drama of Murphy's visuals. Charles explains: "I'd written a piece for the crashed plane that was too dramatic when we put it up against the film. So we found another piece which was written for the church sequence ... it improved it enormously ... It wasn't that I had misread the scene; I was being too literal or too dramatic and it was better to pull back." (Interview with Riette Ferreira, June 2008)
Since The Quiet Earth soundtrack was released in 1986 on Swiss label Milan, sales around the world have given it cult status. The soundtrack was particularly popular in Europe. In 1985, John Charles moved to Sydney to work as a freelance composer, arranger, pianist, and TV director but has continued to compose for New Zealand film and television.
However, Geoff Murphy's next feature, action comedy Never Say Die (1988), was scored by Sam Negri. This has been Negri's only project so far as feature film composer. His career before and since has been more focussed on sound (including for Peter Jackson's The Frighteners and Braindead). There are songs in the Never Say Die score too. The eponymous closing credits song was composed and performed by Billy Kristian with vocals by Bunny Walters; ''Get Outta Here' was composed by Billy Kristian and Geoff Murphy and was performed by Suzanne Lynch of The Chicks and Jacqui Fitzgerald; '007 Down She Goes' was written by Murray Grindlay and performed by Nigel Lee with vocal effects by The Vocal Minority.
Although Never Say Die, starring Temuera Morrison and George Wendt (Cheers), was Murphy's attempt to follow up on the success of Goodbye Pork Pie, it didn't pull in the same audiences.
Dave Fraser goes solo
The multi-talented Dave Fraser was music producer for both Geoff Murphy's Utu and The Quiet Earth. His name crops up in all kinds of other music roles in films throughout the 80s, including composer. After contributing to 1960s and 70s scores as a musician and co-composing the score for Solo (1978), Dave Fraser's first score in the pilot's seat as composer was Beyond Reasonable Doubt (1982). Characteristically humble, Fraser described his move into screen music composition to RNZ: "Like everything else I got into, it was by default. Perhaps there was no one else around who was as bad as me so they asked me. Or possibly I'd fooled enough people for them to think I could do it."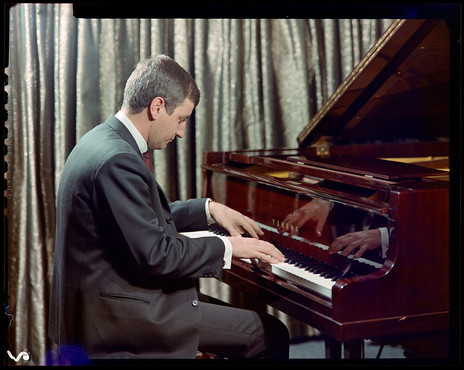 Fraser's accomplished body of work proves he was anything but "bad" at what he did. But his understated approach is perhaps why his music worked so well for Beyond Reasonable Doubt. John Laing's sober docudrama was a meticulous dramatisation of the early 1970s events surrounding the wrongful imprisonment of New Zealand farmer Arthur Allan Thomas for murder. The film's aesthetic was heavily influenced by British television docudrama and its understated tone and style were used to strong effect. Fraser's music played a big part in that.
Huge public interest in the Arthur Allan Thomas case meant Beyond Reasonable Doubt became New Zealand's most successful film until it was surpassed by Goodbye Pork Pie.
Two existing songs used in Beyond Reasonable Doubt were on New Zealand airwaves in the early 1970s around the time the events depicted in the film took place. One was the Loxene Golden Disc-winning song 'Say a Prayer' (1971) by Christchurch rock band The Chapta, who recorded two albums before disbanding in 1972 and briefly counted Sharon O'Neill as a member, though not for the recording of this song. The other song in the film was a 1972 cover of Kris Kristofferson's 'Help Me Make it Through the Night' performed by New Zealand country singer, Eddie Low. This song had received heavy airplay on country radio stations in the early 70s.
After Beyond Reasonable Doubt, Dave Fraser went on to compose a mysterious synth score for bush thriller The Lost Tribe (1983); folky orchestral music with a windswept Western flavour for Wild Horses (1984); and whimsical Golden-Age-Hollywood-inspired instrumentals for Bruce Morrison's 1940s-set fantasy melodrama/satire Constance (1984), co-composed with longtime friend and collaborator John Charles. Constance was nominated for best soundtrack at the 1984 New Zealand Music Awards.
The race to emulate Mad Max
English actor David Hemmings had a leading role in Beyond Reasonable Doubt, but his main job in New Zealand was directing big budget ($6 million) adventure comedy feature Race for the Yankee Zephyr (1981). It was a New Zealand/Australia co-production, shot in Fiordland and Queenstown, in which good guys and bad guys race to find a World War Two plane wreck in the New Zealand mountains, to get at its $50 million cargo of gold.
The film's composer was Australian Brian May, best known for his scores for the Australian-made Mad Max (1979) and Mad Max 2: The Road Warrior (1981). In an attempt to emulate Mad Max's international success, Race for the Yankee Zephyr was shot in New Zealand with American audiences in mind. It starred Americans Ken Wahl (The Wanderers, Wise Guy) and George Peppard (Breakfast at Tiffany's, The A-Team), and British actor Donald Pleasence (Halloween), who attempted a New Zealand accent for the film. They were joined by a host of New Zealand supporting actors including Bruno Lawrence.
Although Race for the Yankee Zephyr was not particularly well received by either US or local audiences, in the USSR it was seen by 29 million Soviet viewers. Over time, both the film and its soundtrack have become nostalgic cult favourites.
Dave Fraser created additional music for Race for the Yankee Zephyr before taking on double-duty as both musician and music co-ordinator for Battletruck (1982), directed in New Zealand by American Harley Cokeliss. The film is set in (surprise, surprise) a post-apocalyptic world where "in a lawless fuel wars future, marauders roam the wasteland looking for oil" (NZ On Screen). The main composer was Australian Kevin Peek, best known as the guitarist from British/Aussie prog rock band Sky.
Performers for the Battletruck score were all New Zealanders: Dave Fraser on keyboards, Martin Winch (Rodger Fox Big Band) on guitar, bass guitarist Bruce Lynch (who had performed on a number of Cat Stevens albums and Kate Bush's debut album) and jazz drummer Frank Gibson Jr. Their instruments often blend with cinematic orchestral parts performed by the NZSO which Kevin Peek conducted. While none of Sky's members played on the Battletruck soundtrack, Peek carried his band's sensibilities over into his score. There are plenty of melodic analogue synth leads, pleasing harmonies and archetypal 80s guitar solos to keep 80s action fans happy as armoured vehicles and motorbikes speed over the wastelands. And occasionally the score veers off into ambient territory, foreboding synth drones and even an acoustic guitar ballad.
Battletruck was a New Zealand/Australian co-production made, like Race for the Yankee Zephyr, with US audiences in mind. It starred familiar, if not exactly A-list, American actors as well as New Zealanders. The crew was largely made up of locals. The producers had lined up a pre-sale with "King of B Movies", American director Roger Corman. His company New World Pictures bought all the US rights and it was released there as Warlords of the 21st Century.
It was rare that a New Zealand film made it to Japan before the early 80s, so when Battletruck was released there it caught the attention of the Tokyo Journal. The review was far from favourable: "They seem to fire off more cliches than bullets," said an excerpt in Christchurch newspaper The Press in 1983. The film's soundtrack nevertheless received a special release in Japan that same year on the Nexus label. It included the addition of a song called 'Battletruck' performed by Japanese heavy metal band Eastern Orbit. The Iron Maiden-esque epic is sung in English. And, weirdly, exactly the same version of the Eastern Orbit song begins and ends the soundtrack album, bookending original instrumentals from the score performed by the New Zealand musicians. In France, where the film was called Le Camion De La Mort, a different version of the soundtrack with only original music was released on vinyl on the Dynasty label.
Honest music for an ugly monster
Director Merata Mita said her 1983 Springbok tour documentary Patu! "started out being the film that recorded how the tour would be stopped, and it turned into this ugly monster that became the Springbok tour". (Rangatira – Making Waves)
The original theme music for Patu! was written and performed by newly-formed indie band Diatribe, whose sound mixed influences of Pacific reggae with ska and jazz. Merata Mita's son, Rafer Rautjoki, co-founded Diatribe with saxophonist and keyboard player Ross France who had been managing Herbs but was finding wrangling the members too difficult and wanted to form a band of his own. Early Diatribe band practices took place at Merata Mita's house. "It was such a creative place," France recalls in his AudioCulture profile. "There'd be a full editing suite in the front bedroom, where people would be working all night. Zac Wallace was around. It was a great time." Other Diatribe band members performing on the score were bass player John Berkley (who had been with Herbs briefly), guitarist Peter Kirkbride and drummer Chris Whyte.
'The Treaty Song', Diatribe's theme music for Patu!, was written by France and Rautjoki along with Herbs co-founding member Spencer Fusimalohi. France said, "'The Treaty Song' was an attempt to bring it back to New Zealand and write about local issues. It's not the greatest song in the world, but it's got quite good lyrics and Merata comes in and does the waiata in the middle – I still find that really powerful when I listen to it".
In an interview for Metro shortly after the film's release, France said about the Patu! score, "We were involved in the protests so we have been completely honest with the music … She [Mita] hasn't sensationalised anything, she even removed the percussion in some scenes because she found people were getting excited and involved in the violence and she didn't want that reaction." The Patu! soundtrack also included Diatribe's 'Gift of Cruelty' from their Too Lazy EP and an intentionally distorted, ironic version of 'God Defend New Zealand'. Both tracks were recorded on John Berkley's four-track recorder. Additional music for Patu! was by Tia Kingi, Haruru Mai and Hirini Melbourne.
Later, Melbourne was musical director on Merata Mita's film Mauri (1988), which "explores cultural tensions, identity, and changing ways of life in a dwindling East Coast town" (NZ On Screen). Mauri's original score is largely made up of laid-back folk, country and blues-influenced acoustic guitar, used sparsely. There's also a smattering of piano and taonga pūoro. The score was composed and performed by Amokura (presumably Melbourne with collaborators). And a te reo Māori song was sung by vocalist and future "kapa haka matriarch" Dr Te Rita Papesch.
70s rockers, 80s films
Roger Donaldson, who was one of the camera operators on Patu!, was also busy directing his own films throughout the 80s. After the success of Sleeping Dogs in 1978, his movies would eventually enjoy local box-office and critical success in the 80s, though not from the outset. Donaldson's next feature was children's sci-fi comedy Nutcase. Released in 1980, the film was made in the late 70s and has much more of a 70s vibe. Most of the original music was by Shade Smith who had been in Huntly band The Rumour. The band had formed in the late 60s, was managed by Ray Columbus, and their song 'L'Amour Est L'Enfant De La Liberte' spent six weeks at No.1 in 1971.
For Nutcase, Shade Smith composed instrumental music as well as original songs to be sung on screen by the film's singing, dancing gang of baddies led by black-vinyl-clad Evil Eva. Through no fault of the quirky score, Nutcase was no hit and, as film writer Sam Edwards says, "a lack of experience shows in script and acting". Though he does go on to say that the film contained similar "anarchic comic philosophies" that would soon drive the new wave of homegrown films. Also in Nutcase were tracks by 70s prog rockers Schtüng.
Schtüng formed in Wellington in 1976 and was one of many New Zealand bands to appear at the Nambassa festival – Aotearoa's version of Woodstock, held three times between 1978 and 1981. The 1979 festival was documented by Philip Howe in his documentary Nambassa Festival (1980). The film included footage of Schtüng's performance. The group's keyboardist, guitarist and co-vocalist was Andrew Hagen, who was also the band's main songwriter. In addition to his appearances in the Nambassa Festival film, he composed music for its soundtrack and worked on sound.
When Schtüng broke up in 1979 the band morphed into the company Schtüng Media. In this new guise, Hagen and fellow Schtüng member Morton Wilson provided music for a number of New Zealand movies. In the 80s these included thriller/horror The Scarecrow (1982), and Kingpin (1985) which was inspired by the residents of Kohitere Boys Training Centre in Levin.
Scoring early homegrown horror
The Scarecrow had horror and thriller elements, though its director, Sam Pillsbury, calls it more of a tongue-in-cheek comedy. Set in 1950s small town New Zealand, a mysterious old man (US acting legend John Carradine, then in his 70s) arrives in town, girls start being murdered, and the town's ugly underbelly is exposed. The film, based on the 1963 novel by Ronald Hugh Morrieson, was released in the US as Klynham Summer.
The Scarecrow was scored by ex-Schtüng members Andrew Hagen and Morton Wilson (now Schtüng Media) along with jazz pianist and composer, Phil Broadhurst. Loungy jazz with saxophone and piano dominates the less dramatic moments, sometimes referencing music of the 50s and sometimes going fully 80s. And when horror creeps into the film, out comes the more classic horror scoring: repeating eerie piano riffs, synth drones, and creepy synthetic choir. The film was made on a $700,000 budget. James Croot's article on Stuff describes the director Sam Pillsbury being "surprised that he managed to get some of the money out of the New Zealand Education Department and National Film Unit (Pillsbury worked for both) to make a movie that's 'essentially about necrophilia'."
Schtüng Media's soundtrack for The Scarecrow was nominated for the film soundtrack of the year at the 1983 New Zealand Music Awards. In the early 80s, Schtüng Media moved to Hong Kong and eventually set up studios all over Asia. Today the company has branches in Hong Kong, Wellington and Los Angeles.
Tangential nightmare
Another (partially) homegrown horror was the 1982 slow burn Next of Kin, directed by New Zealander Tony Williams, and praised by Quentin Tarantino as "mesmerising". It was ultimately set and produced in Australia and was scored by German electronic music pioneer and Krautrock musician, Klaus Schulze (Ash Ra Tempel, Tangerine Dream). Schulze was once the drummer in an early 70s line-up of Tangerine Dream, but was no longer a member when the electronic band scored Dead Kids aka Strange Behaviour (1981), a B-grade campus horror set in Illinois but shot mostly in Remuera and starring some New Zealand actors.
Mr Right for Mr Wrong
"Going far?" an anxious driver, played by Heather Bolton, says as she picks up two creepy hitch-hikers. Throughout Gaylene Preston's debut feature Mr Wrong (1985) the constant tension is skillfully emphasised by Jonathan Crayford's soundtrack. Aged just 21, Crayford creates an edgy orchestral score that makes special use of the brass and woodwind sections. Soothing, familiar Salvation Army voicings are quickly undermined by unsettling suspended chords; reassuring strings become confrontational, Herrmann-style, and there is a deft use of motives throughout. As NZ On Screen says, "The film undercuts thriller conventions that the woman must always get rescued by Mr Right."
In her 2022 autobiography, Gaylene's Take, Preston recalled the audible reaction of the audience at an early screening at the Auckland Film Festival: "The crowd began laughing early on and the laughter grew more and more hysterical, until at one moment towards the end the Civic erupted in a big laugh followed by an ear-piercing scream. The sound of grown men screaming in the movies was something I hadn't heard before, and I'm here to tell you there can't be too much of it. The rest was a blur."
Sharon O'Neill at Smash Palace
Saying Roger Donaldson's next feature, Smash Palace (1981), did much better than Nutcase is a huge understatement. The custody battle drama set in a car wrecker's yard starring Bruno Lawrence is a New Zealand classic and launched Donaldson's international career. Its award-winning soundtrack was a hit too. The score was composed and performed especially for the film by singer-songwriter Sharon O'Neill. By then, O'Neill already had plenty of success in her solo career in both New Zealand and Australia with chart-topping songs and an impressive collection of accolades.
Smash Palace was O'Neill's first venture into writing music for films. She wrote nearly 20 minutes of mood-evoking instrumental music as well as five songs. In February 1982 she told Rip It Up, "It was very interesting, particularly in that it was done differently from the usual method. Normally the music is written after the film's been shot but in this case I wrote the music first. I had to rely on lots of discussions with Roger and of course I read the script. This meant that Roger and others had heard the music before filming. They said that being familiar with the music helped them in their approach to the scenes."
O'Neill's forte was slow-to-medium paced ballads and she played to these strengths in her Smash Palace score. When Rip It Up writer Peter Thomson asked O'Neill why her music was often so restrained and calm for such a passionate film, she replied, "Well the film has a very New Zealand sensitivity. It's trying to be real rather than sensational à la the Starsky and Hutch type of thing. I wanted to keep this feeling, this perspective, so I wasn't going to go all out with anything horrendous even for the heavy bits. I always tried to keep in mind the overall feeling of the film."
Apart from the opening and closing themes, only brief snatches of O'Neill's three other songs are heard during the film. The rest of the score is made up of her incidental music. O'Neill explained that these instrumental sections were created by improvising over a pre-composed structure, most often the Smash Palace theme. "For the sax parts I just got Denys Mason [Quincy Conserve, Rodger Fox Big Band] to go in there and blow his little heart out," she said.
The soundtrack was released as an EP on CBS in 1982 and contained all five of O'Neill's songs but no incidental music. The film received plenty of positive attention both overseas and locally. O'Neill's soundtrack was the first to win the newly introduced best film soundtrack/cast recording/compilation award at the 1983 New Zealand Music Awards.
Hammond's gamble
For thriller Should I Be Good? (1985) a trio of well-known New Zealand musicians both starred in, and played music in the film. NZ On Screen writes, "Hello Sailor's Harry Lyon headlines as a musician and ex-con who partners with a beautiful journo to investigate a global drug syndicate, in between nightclub sessions with fellow musos Beaver and Hammond Gamble." The film, directed by Grahame McLean, was based on events surrounding the notorious Mr Asia drug-ring which had recently taken place.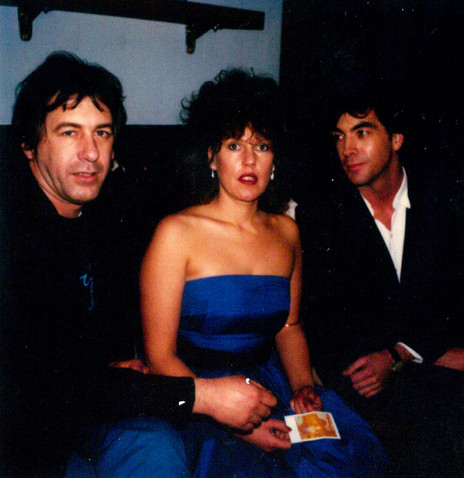 In an AudioCulture article, Hammond Gamble said, "Most people think the film was rubbish, but it paid well. I only watched it once and that was it. The best thing for me was the title, that was a feather in my cap." The film's title was taken from Gamble's already existing song 'Should I Be Good Or Should I Be Evil?', released on his 1981 debut album. A duet version of the song was performed in the film by Hammond Gamble and Beaver. It was released as a single in 1984 and won the film soundtrack/cast recording/compilation award at that year's New Zealand Music Awards. Harry Lyon, Beaver and Hammond Gamble all feature on various songs throughout the movie, some sung on-screen and some used as incidental or background music.

Taranaki vigil
The haunting, dreamlike, coming-of-age film Vigil (1984) was Vincent Ward's debut feature. Set on an isolated Taranaki sheep farm, the film's eerie, mystical and poetic qualities were achieved by an alchemic blend of Ward's visuals and composer Jack Body's score. Naive-sounding electronic synth melodies alternate with an atmospheric small ensemble of instruments, especially piano and dark strings.
In a 1985 Rip It Up article, William Dart said, "Vigil is a demanding film, both in its tight-knit web of symbolism and the complex blending of the visual images with the soundtrack, whether it be Jack Body's tense and pithy score or the immense range of natural sounds. It comes at no surprise that Vigil had a much longer sound-editing phase than most other New Zealand films which didn't use Dolby sound."
At the time of composing the music for Vigil, Jack Body was already a prolific composer of concert music and an ethnomusicologist, specialising in the music of Indonesia. Vigil was his first feature score, although in the 70s he had written theme music for local TV shows The Longest Winter (1974), Māori language drama, Uenuku (1974), and New Zealand's first soap opera, Close to Home (1975). (Since his death in 2015, Body's legacy includes historical allegations of sexually harmful behaviour while teaching at Victoria University's School of Music. These were addressed by the university in a restorative process in 2022.)
Silent sounds
"I think I overdid the music for The Silent One," composer Jenny McLeod said in a 2008 interview with Riette Ferreira. "I listen to it now and think today I would do something much more restrained … the score doesn't need a big colourful soundtrack." Although the composer herself might not be entirely happy with her score in hindsight, others see it differently. The Sounz music website describes the score of the The Silent One (1984) as "a landmark in the country's musical heritage with an exciting blend of Polynesian, classical and popular music styles."
The film's director Yvonne Mackay originally wanted Greek composer Vangelis to do the score, but in 1984 she told OnFilm magazine that what McLeod came up with was "everything that we dreamt of." She described collaborating with McLeod as like working with another director. "She was so concerned with the themes, she has an amazing sense of drama," Mackay said. "The most amazing experience I remember was Jenny demonstrating the music to us. Here was this woman, with a sound recorder with two tracks on it and she says, 'that's the strings and percussion. I'm going to play the woodwind on the piano, and the brass'. So she was rushing about and hitting buttons and playing. She's so warm and has such enthusiasm."
In the 1960s, McLeod studied in Europe with modern classical masters Berio, Boulez, Messiaen and Stockhausen. And by the 1970s she had started to incorporate elements of non-Western music and rock into her work. While composing music for The Silent One, McLeod made the conscious decision to try to appeal to a wider audience as well as a local one and describes her music as somewhere in between Ryuichi Sakamoto (especially his Merry Christmas, Mr. Lawrence theme) and pop-Rachmaninov. McLeod said she was initially panicked by the prospect of the huge task ahead of her. So she rung up her friends and told them not to call, went underground and completed the score in just six weeks.
The Silent One tells the story of deaf and mute boy Jonasi who has been outcast by his Cook Island village, and has formed a strong bond with a white turtle. Listening to the score in the context of the film, motifs and instruments appear to signify characters including Jonasi and the white turtle. But McLeod says this was not something she did intentionally. For McLeod, choice of timbre is crucial in film music and in The Silent One she uses a variety of unusual instrumental combinations for colour, including xylophone and bassoon to accompany a dream Jonasi has. McLeod cites her favourite film composer Ennio Morricone's unusual instrumentation as an influence on her scores. Orchestral parts for The Silent One were performed by Wellington Regional Orchestra (now Orchestra Wellington). McLeod recalled, "We got to the end of the booked session and it was about midnight and we still had about three quarters of an hour to finish the recording and the players were magnificent. They all agreed to stay because they liked the music. It was brilliant."
McLeod blended her orchestral parts for The Silent One with synthesiser. "I like the sound of synthesiser mixed in with orchestra," she says, "it freshens it up a bit." The Silent One made early use of Dolby Stereo and the new technology caused a few unexpected issues. "I only found out about the problems with Dolby Stereo sound after I had written the music. I added synthesiser parts afterwards because in Dolby stereo you can't have the same thing coming out on both sides. They cancel each other out and you lose it." ("Music for The Silent One: An Interview with Composer Jenny McLeod", Riette Ferreira)
The film's sound editor, Tim Jordan, helped McLeod with the electronic passages. Jordan also created the turtle's call electro-acoustically using layers of sound.
Cook Island drums (tini kā'ara) in the score were performed by musicians from Aitutaki Island under the name The Aitutaki Diggers. The drummers were recorded on location in the Cook Islands long before McLeod was brought on board.
The Silent One won best film soundtrack at the 1984 Aotearoa Music Awards, and was released on Jayrem Records in 1984.
Aotearoa's Spaghetti Western score
A lesser-known film with a score that deserves a mention is The Lincoln County Incident (1980). It's a miracle it even exists. The film began life in 1974 as a 10-minute school production of a rock opera for Christchurch's Lincoln High School. The budget was $350. But with the vision of Lincoln High School teacher, double bass player, and director Tony Brittenden, the production morphed into a 47-minute film created by over 100 staff, students and parents. The rock opera idea eventually fell away and the result was a Sergio Leone-style Western spoof. So, of course, an Ennio Morricone-style score was needed. Christchurch composer Dorothy Buchanan took on the task and did a convincing job of emulating the Italian maestro's signature style.
Buchanan's Lincoln County Incident score was performed by 60 musicians. Most were students, but some were already professional musicians, who would become familiar names in the New Zealand classical music scene: Robin Perks (NZSO, The Kugels), Mark Walton (clarinettist and saxophonist) and Ken Young (CSO, NZSO). Dorothy Buchanan performed the piano parts herself. When the film was finally released in 1980 it had a good run in New Zealand theatres.
--
Read more: Film Music Aotearoa, part 1: 1930s-1960s
Read more: Film Music Aotearoa, part 2: The 1970s
Read more: Film Music Aotearoa, part 4: The late 1980s
Read more: New Zealand popular music at the movies – 1964 to 2014
Read more: John Charles
--
Ryan Smith is a Wellington-based freelance writer and composer whose articles and radio features have largely focused on music, including film scores. By day he produces Sound Lounge for RNZ Concert (a contemporary classical/experimental music show with an emphasis on Aotearoa's composers and performers) and presents ambient music show, New Music Dreams.
--
Sources
New Zealand Film: An Illustrated History, edited by Diane Pivac with Frank Stark and Lawrence McDonald, Te Papa Press, Wellington, 2011
New Zealand Film 1912-1996, Helen Martin and Sam Edwards, Oxford University Press, Auckland, 1997
A History of The New Zealand Fiction Feature Film, Bruce Babington, Manchester University Press, Manchester, 2007
New Zealand Film Music in Focus, Riette Ferreira, University of Auckland thesis, 2012
Jenny McLeod, interview with Riette Ferreira, 2008
Girls' Own Stories: Australian and New Zealand Women's Films, Robson & Zalcock, 1997
"John Charles: Musician of Many Parts," Joy Aberdein, Ritmico, 2011
Dave Fraser radio interview with Charles Pierard, National Radio, broadcast date unknown
"Sharon O'Neill on Smash Palace," Peter Thomson, Rip It Up, February 1982
"NZ Film Slated in Tokyo Review," Bruce Roscoe, The Press, 1983
"Vigil: Interview with Vincent Ward," William Dart, Rip It Up, March 1985
"Gargoyle Features," Chris Bourke, NZ Listener, July 1989
"The Scarecrow: Sam Pillsbury's tales of necrophilia and F-bombs in small-town NZ," James Croot, Stuff, 13 January 2009
Jenny McLeod: The Silent One, CD, SOUNZ: Centre for New Zealand Music
"Silent one," Rachel Lang, OnFilm, December 1984
Thanks to Radio New Zealand Infofind, Ian Pryor of NZ On Screen