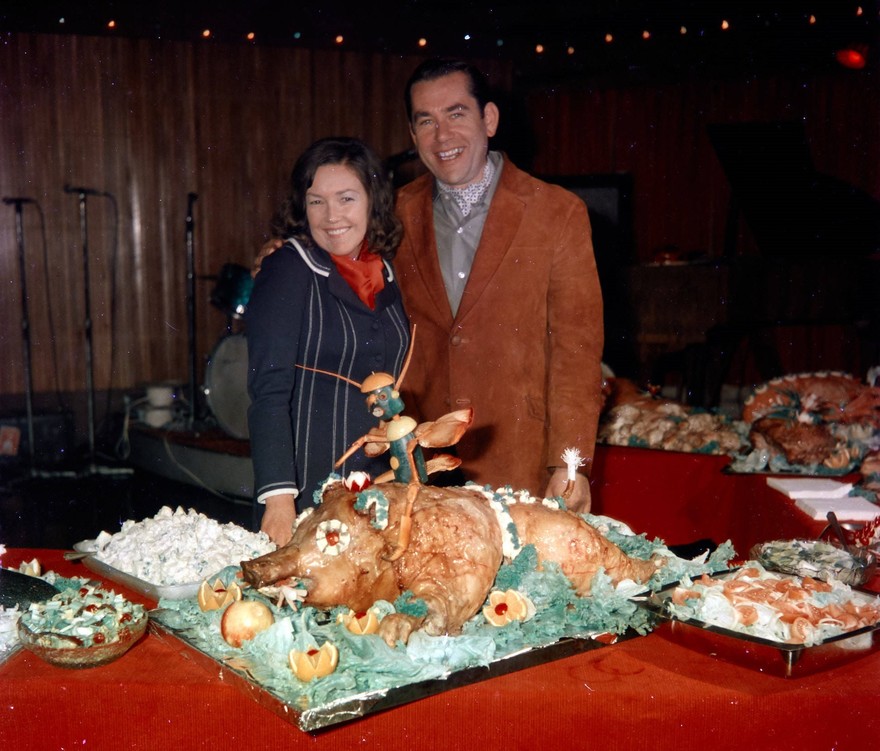 Barbara Doyle was the ultimate entrepreneur. During her career, she ran a number of restaurants and a coffee bar, an importing business, a series of murder-mystery weekends and some bed and breakfast hostels. She was a pioneer at presenting live entertainment in licensed premises, battling again the strict liquor laws of the 1960s and 1970s.
Born in Auckland in 1934, Barbara Smith lived on a farm at Fletchers Bay on the tip of Coromandel Peninsula, where access was by barge or along a long and twisting gravel road. She learnt by correspondence until 1942 when the family moved to Whitianga, where she attended Mercury Bay Primary School until 1947; then she became a boarder at New Plymouth Girls' High.
Barbara started an arts degree at the University of Auckland in 1952 but hypnotist Jack Doyle – who worked under the stage name Henri Roland – must have entranced her, because she moved in with him and they eventually married. The couple went on to have a large family of three girls and three boys. In 1953 they founded War Assets on Hobson Street, selling goods obtained from bankrupt and liquidated companies, insurance stock and government surplus.
The marriage broke up in 1968; years later, she recalled that "Jack was not only a brilliant hypnotist he was also a brilliant promotions man. I wish I had listened more to his ideas."
In lieu of maintenance for their children, Jack gave her his half share in War Assets. She began manufacturing sleeping bags, covers and kitbags. The next year she bought the Ranch House Restaurant in Beach Haven and then took a one-year course at ATI to learn all aspects of catering and hospitality. The Ranch House was a popular wedding venue for 80 guests, but in 1969 Barbara extended it to seat 300 and brought in local acts and international guests. It had a smorgasbord, one of the first in the country.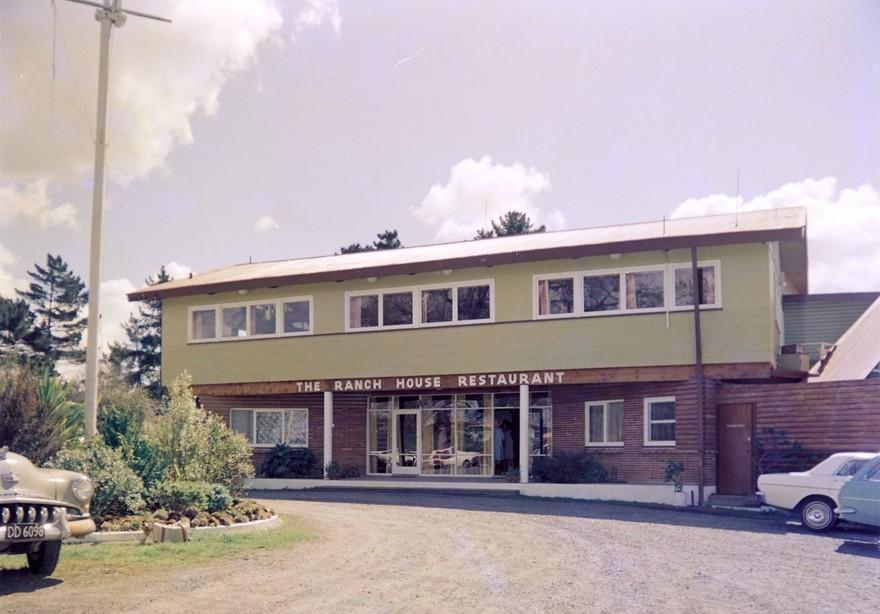 After an approach from the father of 16-year-old singer Barbie Davidson, Doyle offered her singing work, and said that she could live there rent free if she helped out in the restaurant. Davidson initially sang folk tunes such as 'Those Were the Days' and 'Brand New Key' until Doyle suggested that she put aside the guitar and sing with the band. For the next 18 months, Barbie worked with local musicians such as Larry Morris, Borkum Ruff (featuring flautist/ violinist Dick Hopp), the Mike Walker Trio and Linn Lorkin. Many international acts appeared there as well, including Warren Mitchell, Tony Mercer, Johnny Farnham, The Peddlers, 4 Jacks and a Jill, Double Vision and Carmen McRae.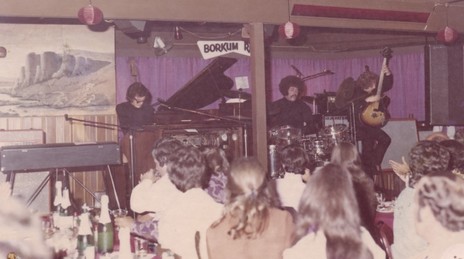 When Larry Morris was arrested for traces of marijuana in the ashtray of a rental car, he was fined $60. The NZBC banned him from television and radio and he lost all his club and pub gigs, so Barbara Doyle gave him a residency at the Ranch House and became his manager. She founded Gemini Records and released his first solo album 5.55am in 1971. Gemini also produced a number of singles, primarily to cover Ranch House acts such as Lynda Williams (Linn Lorkin) and folk singer Nick Villard.
In 2019, pianist Mike Walker told AudioCulture: "I did a lot of work at Barbara's Ranch House. My trio, which was Les Still and a Scottish drummer called Johnny McGuire, was resident. We used to do our usual bit as well as backing. Barbara brought in quite a few overseas acts and for those she would get me to employ sax and trumpet, and the band would go from a trio to a four, five, six-piece band. It was a restaurant, but you couldn't do this, and you couldn't do that as far as alcohol [was concerned], but she went ahead and just did it and broke all the rules."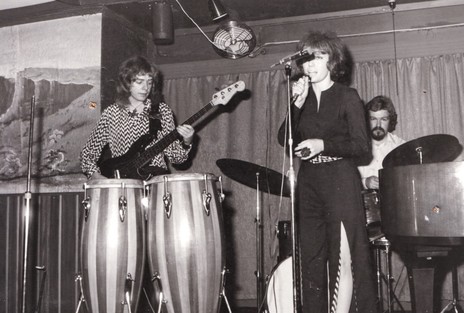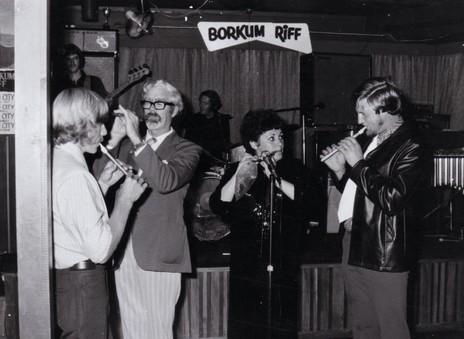 Restaurants had been having it hard since six o'clock closing stopped on 9 October 1967, after 64 percent of New Zealanders had voted for later drinking hours in pubs. Now it was possible to buy a beer without having to have a meal: but dancing and entertainment needed a separate licence which were hard to come by.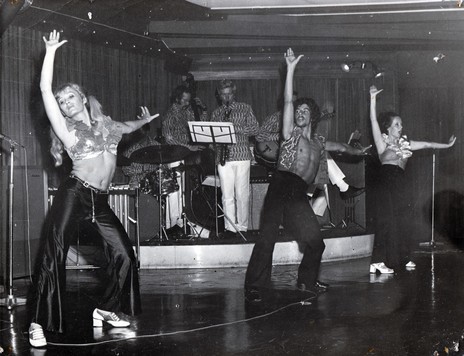 In 1971 Barbara sparked a national controversy which eventually led to the granting of cabaret permits to licensed restaurants, allowing them to present live entertainment. The Ranch House did not have a special licence for entertainment and dancing. In June, Barbara announced that South African group Four Jacks and a Jill would be the last live act at the Ranch House until the Licensing Control Commission in Wellington came to its senses, and the venue would revert to dining only on 16 July. Variety Artists Club members took to protesting on Queen Street, complaining that they were losing work because of this ruling. By 10 July the Ranch House had its new licence and booked Tauranga group The Double Vision for the floor show. Steve Allen appeared for a season in May 1972.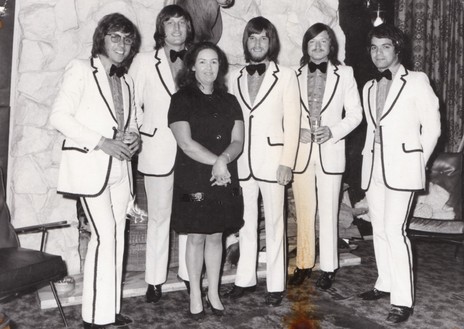 In 1973 Barbara took over the Lautrec Café on Lorne Street, beneath the Montmartre, a late-night music venue run by Phil Warren. She also took out a lease on Montmartre, renamed it Carnaby's and began presenting lunchtime entertainment with free health-food snacks. (Situated across from the Auckland central library, in 2023 the Lautrec is now a cake shop and Montmartre is a Korean restaurant.)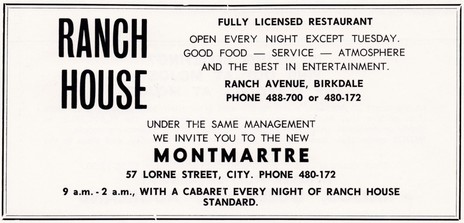 Also in 1973, Barbara presented one-act comedies at the Ranch House, aiming to return to intimate revue shows. Her first endeavour was in 1971 with Revue 71 produced by Lew Pryme with a cast of seven, including comedian and Benny Award recipient, Johnny Bond.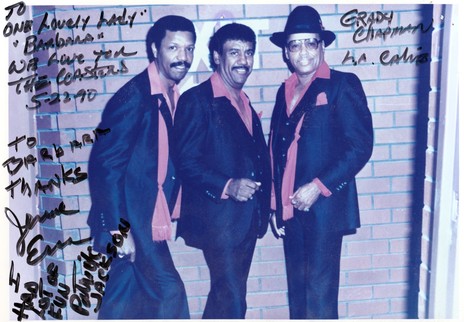 1974 was a big year, with appearances by the Platters, accompanied by Dennis Manawaiti, a cocktail-bar pianist who had moved to South-East Asia after work evaporated in New Zealand following 10 o'clock closing. He was in Auckland taking a break from his house-painting business on Guam. Black singer and actor Webster Fleming appeared in September, Matt Monroe performed in January 1975 and, later in the year, Johnny Rayner took a break from working on the cruise ships and in Australian RSLs to do a spell.
In 1979 Barbara sold the Ranch House for $450,000 plus a 22m ocean-going cruiser, then sold War Assets. She must have had itchy feet because she started a number of businesses over the next few years. For four years after 1979, she chartered fishing excursions on the cruiser Romanda II out of Auckland, Bay of Islands and Tauranga, with her father Roland Smith Snr as skipper. She bought land in Kumeu to grow strawberries, beans, pumpkins and flowers, then sold after a year. Barbara helped at the Doyle's Auckland store before opening Hobson 66 Day Care in rooms upstairs.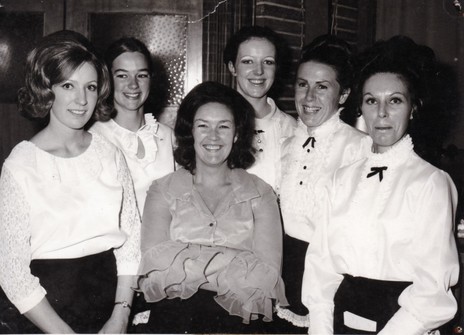 Next she fell in love with a rundown 14-bedroom hotel in Thames called the Brian Boru. She used her cruiser as the down payment, and in June 1983 with son Roland she began restoration work, spending $150,000 on redecorating the restaurant alone. It took two years to complete the renovations; they also added a commercial block with shops to rent and a conference centre with accommodation for 100.
"The original customers were dope-dealers and the like. The police told me if I didn't clean it up they would close me down. I banned 50 people from the public bar in the first two months and the uproar was enormous. I had death threats."
After the 1987 stockmarket crash, and its resulting downturn in mid-week corporate groups, Barbara began promoting a series of very successful murder-mystery weekends, having seen their success in Santa Barbara, California. They ran twice a month with Barbara writing the script based on current affairs. She also organised sightseeing bus trips around the Coromandel peninsula, a visit to Hot Water Beach, rafting the gold mines, taking a ride on Barry Brickell's steam train, and then a walk and lunch at Tapu's Rapaura Water Gardens.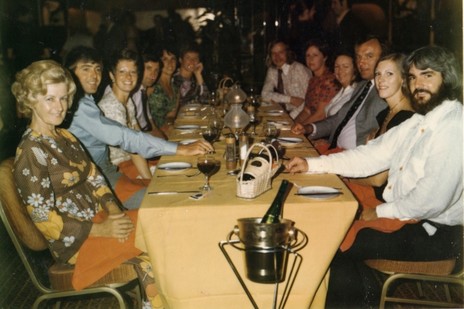 The Brian Boru's dark wood walls, paisley wallpaper and spacious staircase made it easy to imagine a murderer sneaking along a hallway, not to mention the creaking floorboards, as well. Apparently the hotel has several resident ghosts, Barbara said: "Everybody tells me that they find room 21 has a lovely atmosphere. This is the room where one of the original family's daughters died and apparently she's reluctant to leave. Several sightings have been reported of a chef and two travellers."
During the murder-mystery events, police, ambulance and a local fire engine would arrive to investigate some horrific crime that had occurred while 30-40 guests were having their evening meal. Belly dancer Monique Feron recalled that the dancers were often called in to die horribly, then they ended the evening dancing, both with partners and solo. Whoever guessed the murderer received $200; if no one guessed, Barbara donated the money to cancer research. The Brian Boru played host to around a thousand guests annually. Barbara was a committee member of PATA (Pacific Asia Travel Association), developed her own company Coromandel Tourist Promotions and was a finalist in More magazine's 1988 Business Woman of the Year.
"BARBARA, YOU CAN'T GO BACK TO WHAT WE DID 30 YEARS AGO, CABARET AND THINGS LIKE THAT. THAT'S A THING OF THE PAST." – BOB SELL
In June 1999 Barbara leased the Fisherman's Wharf at Northcote Point, to operate a restaurant during the America's Cup, but custom dropped afterwards and she wasn't able to meet the rental payments. The original owner Bob Sell had told her, "Barbara, you can't go back into what we used to do 30 years ago, cabaret and things like that. That's all gone by the board now, a thing of the past."
Barbara claimed that the venue was cursed; on one occasion she saw a man throw himself to his death off a nearby cliff. One of the liquidators said that while he'd heard a few creaks, this was possibly just the elderly air-conditioning. In 2004 Suzanne Paul's Māori village venture Rawaka went bust there to the tune of $1.1 million, only weeks after its grand opening.
The Fisherman's Wharf venture took its toll in August 2000, and the Brian Boru went into receivership after the $5000 a week mortgage payments fell behind. It was not the first time the hotel had struck bad luck. When it was built in 1904 it bankrupted the contractor and eight months later it was extensively damaged by fire and had to be rebuilt. Barbara and Roland had built commercial properties on both sides of the hotel and planned a motel opposite the Thames airport.
She felt that she could work her way out of her difficulties but the bank saw otherwise. Barbara continued operating Barbara Doyle's Mystery Intrigue and Murder Weekends from her brother's Irish bar and backpacker's lodge next door to the Brian Boru. She then moved to Whitianga where she and her brother Roland purchased her mother's house and ran it as a bed and breakfast for 21 people, later converting it into Doyle's Restaurant. Another venture in Whitianga was a 16-unit motel built by her sons Benjamin and Gary and run by Barbara. In 2004, it too went into liquidation. Indomitable, Barbara started running murder evenings at the Albert Number Six Motel over the 2005 summer holidays.
What happened to the Ranch House? In 1981, two years after Barbara sold it, the venue burnt down and the land was subdivided. A Ranch House reunion took place in 1999 at the Mandalay with folk trio The Convairs, Ray Woolf, and Billy Kristian.
Barbara Doyle died at the Ohinemuri Home, Paeroa, on 15 November 2023, aged 89. "A wonderful lady," wrote Mike Walker on Facebook, and Malcolm McCallum concurred: "Her gruff business talk hid a heart of gold really."
--