Call it a violin or call it a fiddle, it's an instrument with a rich presence in New Zealand broadcasting as far back as the late 1920s when Ted Marchant drew the bow across the strings with his Kit Kat Dance Band on Wellington's 2YA radio station.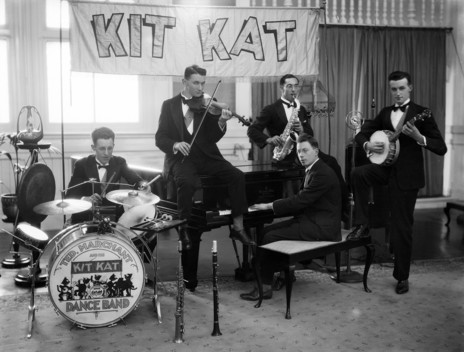 It permeated popular, folk, jazz, and country music, and by the 1960s, record producers were employing string sections from the Auckland Symphonia and the New Zealand Broadcasting Corporation Symphony Orchestra, renamed the New Zealand Symphony Orchestra in 1975.
In Wellington, the orchestra strings would be arranged by the likes of Garth Young, Don Richardson and later Dave Fraser. Among the arrangers in Auckland were Bernie Allen, Wayne Senior, and Gary Daverne; string sections were often led by Symphonia luminaries Helen Hopkins or Robert Issell.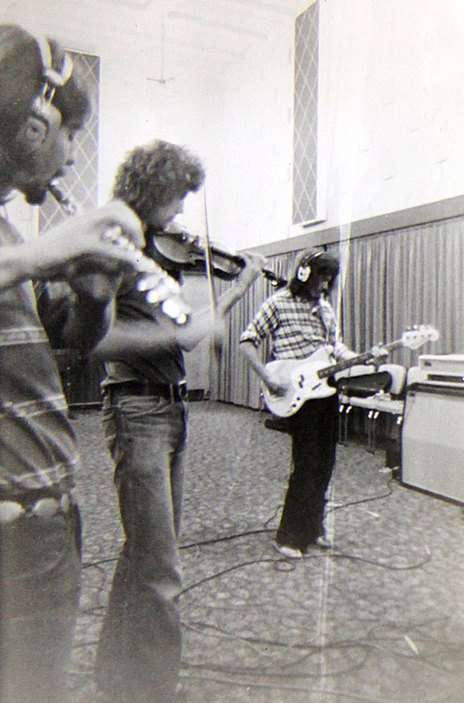 Classical violinist Miles Golding was a founding member of Spilt Ends in 1972, appearing on their debut single 'For You' but quitting to further his studies in London. Rock bands Red Hot Peppers and Beech featured occasional fiddle from Robbie Lavën and Andrew Kay respectively, while Paul Town-Treweek was part of Latin Quarter before forming Rock Candy.
Melbourne electric violinist Richard Lee was at the forefront of a drastic change of style for one of New Zealand's most successful bands of the 1970s, Dragon. Having contributed Vi-tar (fibreglass-bodied electric violin) to two tracks on Dragon's O Zambezi in 1978, Lee was drafted into the band at the start of 1979 as the replacement for the sacked Marc Hunter.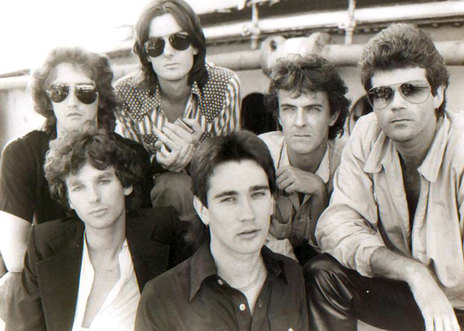 By the time the new-look Dragon ventured to New Zealand in September, Lee's violin hugely informed the band's new direction, particularly on the instrumental 'Gans En Farben', from the underrated Power Play. Inevitably, the public were unaccepting of a Dragon without Marc Hunter and the band split at the end of 1979.
Possibly the violin's most prominent placement in New Zealand pop music was in the DD Smash hit 'Whaling' that peaked at No.8 in November 1984. Listed as "sad violin" in The Optimist liner notes, the part was played by Australian Dan Bourke, of The Bushwackers. The absence of violin in any DD Smash or Dave Dobbyn line-up since has seen the song become more reliant on the guitar riff Dobbyn describes as a motif for waves.
But perhaps the most surprising appearances by a New Zealand violinist in popular music was the Manawatu lad who popped up on two 1960s records that sold a combined 40-million-plus copies worldwide.
Alan Loveday
On Thursday, 1 August 1968, at Trident Studios in London, Alan Loveday was one of 10 violinists who added strings to the raucous finale of The Beatles' 'Hey Jude'. After the orchestra completed its overdub at 11pm, Loveday was among the many who remained to add handclaps, "nah-nahs" and "Hey Judes" to the song's four-minute refrain.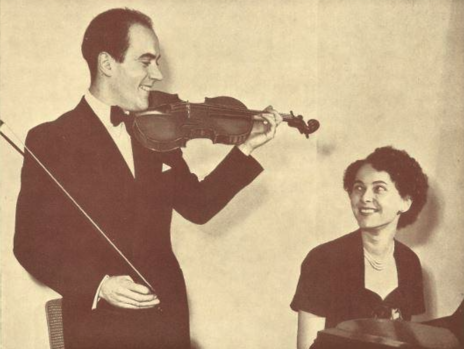 Earlier he had been part of the string section on 'Within You Without You' on Sgt Pepper's Lonely Hearts Club Band and could well have appeared on other Beatles tracks on the White Album and Abbey Road, for which session musician details have been lost.
Loveday's father, Leslie, played in dance bands and taught music in Palmerston North when Alan was born in 1928. The youngster began learning violin at the age of two, and when he was 10 played to Yehudi Menuhin and the Budapest String Quartet in Wellington. They encouraged the Lovedays to send Alan to Great Britain to study violin.
He attended the Royal College of Music in London and toured New Zealand with his pianist wife Ruth (nee Stanfield) in 1953 and 1971. Joining The Academy of St Martin-in-the-Fields in 1965, Loveday was the violin soloist on their recording of Vivaldi's The Four Seasons in 1969 that went on to sell half a million copies. In 2007, The New York Times reported: "The Academy's 1969 recording of Four Seasons with the violinist Alan Loveday remains a reference version."
Alex Lindsay
Winning an Associated Board of the Royal Schools of Music scholarship at the age of 17, Invercargill-born Alex Lindsay left New Zealand in 1937 to study at the Royal College of Music in London. Four years later, he was a member of the second violin section in Sir Thomas Beecham's London Philharmonic Orchestra.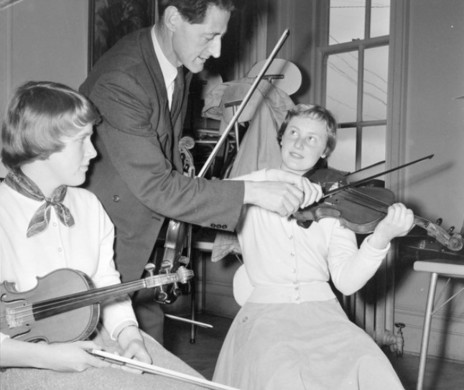 After being transferred from the Royal Navy to the Royal New Zealand Navy at the end of World War II, Lindsay auditioned to become a founder member of the new National Orchestra of the New Zealand Broadcasting Service. However, he resigned after a year and established his own Alex Lindsay String Orchestra.
With the orchestra in its early days, Lindsay took any work on offer, including jingles for Radio Corp, owners of the new Tanza label. He also enjoyed playing jazz in social settings (see YouTube clip, below). By the early 1950s, the Alex Lindsay String Orchestra had turned professional and was touring the country and appearing on radio.
Lindsay led the New Zealand String Quartet, rejoined the National Orchestra in 1956, received an MBE in 1959, recorded a series of 18 folk dance EPs and two LPs for the Kiwi label in the early 1960s, and studied conducting at the Salzburg Mozarteum in Austria in 1963.
He played with The Academy of St Martin-in-the-Fields and became principal second violin in the London Philharmonic and then the same in the London Symphony Orchestra. Like Alan Loveday, Lindsay is said to have played on some Sgt Pepper sessions, before returning home late in 1967 to become leader of the NZBC Symphony Orchestra. Lindsay died from a cerebral haemorrhage in December 1974.
Colleen Trenwith
The darling of the nation in the late 1960s, Colleen Bain captivated viewers as part of The Hamilton County Bluegrass Band when The Country Touch came to television in 1968. Two years later she married bandmate Paul Trenwith, and in 1971 the band settled in Australia.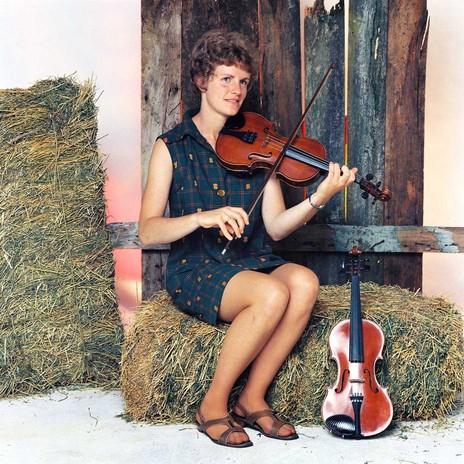 There they became part of the touring Slim Dusty Show and recorded the benchmark Australasian bluegrass LP Kersbrook Cottage, produced by expat New Zealander Rod Coe. The band returned to New Zealand in 1972 when Colleen Trenwith became pregnant.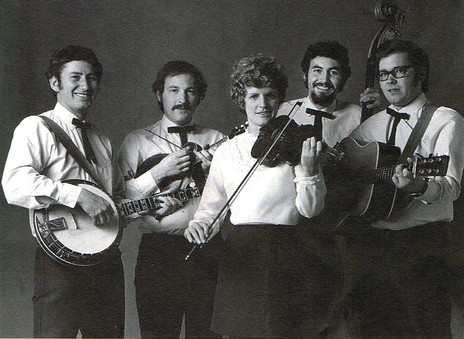 Two years later the Trenwiths were lured back to Australia by a lucrative offer to join Slim Dusty's Travelling Country Band. Paul and Colleen released their own Back On The Road EP, which included Colleen's signature tune 'Orange Blossom Special'.
She moved to the United States in 2007 to study Bluegrass, Old-Time and Country Music at the East Tennessee State University, later joining the faculty and teaching until her retirement in May 2020. Colleen Trenwith passed away from pancreatic cancer in January 2021.
Richard Oddie
When Timaru folkies Truffaut Memoriam chose to add some Jim Kweskin Jug Band songs to their repertoire, mandolin player Richard Oddie took up the challenge and taught himself the fiddle parts. "The mandolin's the same tuning as fiddle, so I took up learning it. But I wasn't very good, I kinda sawed my way through it," he said.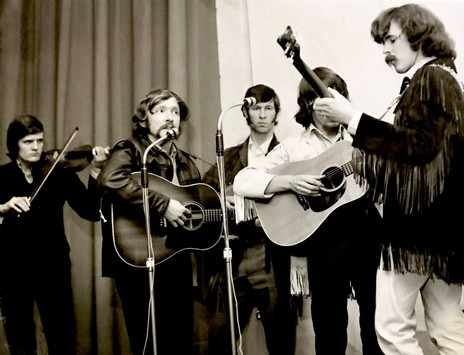 Moving to Christchurch at the end of the 1960s, Oddie was desperate to join the city's top bluegrass band Stoney Lonesome, who featured Clive Collins on banjo. The band already had a mandolin player in Brian Egan but told Oddie if he could learn up a fiddle piece he could come aboard. He reappeared with 'Orange Blossom Special' and was welcomed in.
Stoney Lonesome were a crowd favourite at the 1970 National Banjo Pickers' Convention and released their self-titled LP later that year, but by the middle of 1971 they had disbanded. Oddie played guitar, mandolin and fiddle with Collins and Egan in Rural Delivery before forming and playing bass in traditional English band Waite. He's barely played violin again.
Since 1984, Oddie has lived in Brisbane. Originally a classical guitarist, he has released two of his own guitar albums and appeared on numerous praise and worship recordings in combination with others.
Dick Hopp
According to bandleader Tommy Adderley, Headband had to tread carefully with jazz violinist and flautist Dick Hopp when it came to musical styles. "Dick hated playing rock and roll," Adderley said. "We used to fool him. With 'Good Morning Mr Rock And Roll' we'd just tell him to play his jazz thing. We'd play under him, so he'd happily go along the top."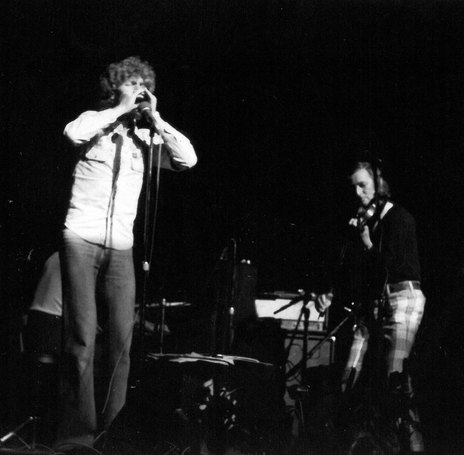 Hopp's violin was integral to Headband's country-tinged chart hits from their 1972 LP Happen Out. 'The Ballad of Jacques Le Mere' reached No.14 in March, and the Jimmy Hill-penned 'Love Is Bigger Than The Whole Wide World' rose to No.12 in September.
Born in the Netherlands, Hopp took up the violin at the age of nine and began playing flute after a stint in the army. He moved to New Zealand in his early 20s and recorded baroque recitals for the National Programme before joining the Blue Note Quartet. Moving to Auckland, he met Adderley and became a member of Headband.
At the behest of Auckland's Jazz Action Group, in 1980 Hopp pulled together a group that would become The Dick Hopp Sextet for sell-out concerts of mostly original music. In 1981, Ode released the Sextet's A Labour Of Love – the jazz album Hopp had dreamed of making since his days in Headband.
Cath Newhook
Having formed Gentle Annie with Peter Madill and multi-instrumentalist Martha Louise in 1980, Cath Newhook became the fiddle player in the house band of prime-time television show That's Country. Gentle Annie were also added as backing singers for early series, but Newhook remained until the show was cancelled in 1984.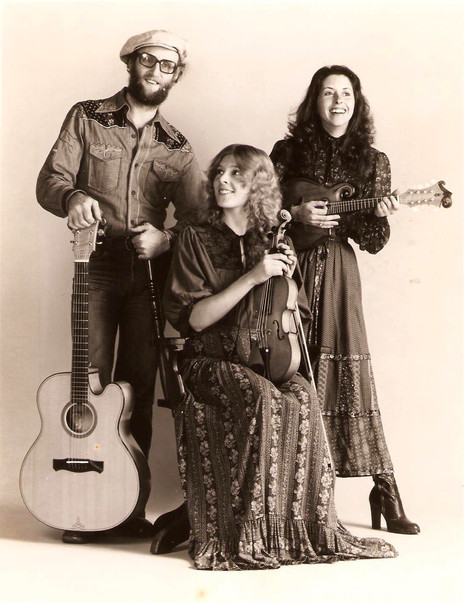 Classically trained and with a joint degree in performance violin and history, Newhook won the overall title as an instrumentalist at the New Zealand Country Music Star Awards in Tauranga in 1979 and the National Bluegrass Fiddle Championship at the Tamworth Country Music Festival in 1983.
Gentle Annie released a self-titled LP in 1982 and the single 'The Devil Went Down To Auckland' in 1985. They broke up in 1988, by which time Newhook was highly sought after as a session musician and had started gigging with Auckland's popular country music neo-traditionalist Al Hunter.
Besides Hunter's second and third albums, Newhook also played fiddle on releases by Patsy Riggir, Noel Parlane, Brendan Dugan, The Topp Twins, Michael-Roy Croft, Ken Lemon, Jodi Vaughan and Sam Ford. She went on to find success as a Young Adult author under her married name Catherine Mayo, with her first book, Murder At Mykenai, published in 2013.
Nik Brown
New Zealand's most visible violinist since the late-1980s, Nik Brown was the host of TV show Kaleidoscope when he boarded The Warratahs' train in 1987; he has been with the band ever since.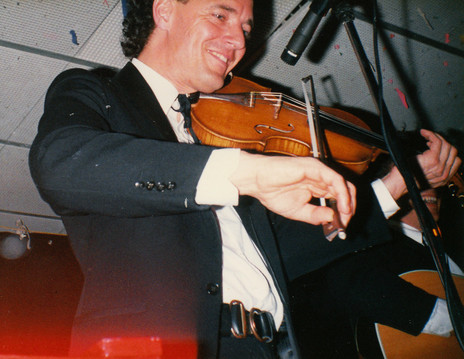 A former boy chorister at St Anne's Cathedral in Belfast, Northern Ireland, Brown won a scholarship to study at the Royal Academy of Music in London and played in orchestras and a quartet before moving to New Zealand in 1971 and finding a place in the Wellington Regional Orchestra.
He appeared on records by Brendan Dugan, The Topp Twins and Jan Cooper and spent three years in the gypsy jazz trio Hot Café, who released the Fane Flaws-penned single 'Dancing Chicken' in 1987. It was while performing with Hot Café that he was noticed by the producer of Kaleidoscope and asked to audition.
Not long after Hot Café's demise, Brown took up the invitation to sit in with the fledgling Warratahs for their Thursday night residency at the Cricketers Arms and he soon joined permanently. He and frontman Barry Saunders are the only band members who remain from those formative days. In the 2010s, Brown brought together a new Hot Café line-up.
Jono Lonie
Jono Lonie was the singer/guitarist in Dunedin band Stuffed Husbands when his artist sister Sally introduced him to former This Kind Of Punishment singer Peter Jefferies. The pair recorded experimental instrumental album At Swim 2 Birds in Lonie's house overlooking the Otago Peninsula in 1987, Lonie contributing guitar and violin.
By the end of the decade, he had moved to Auckland where he joined the popular Western swing big band The Waltons. Fronted by Tim Werry, the line-up also included Californian pedal steel guitarist Glenn Ross Campbell, ex-Peking Man bassist Tim Calder and soon-to-be Australian country star Shanley Del.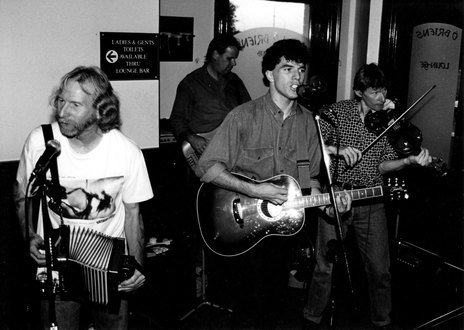 A mainstay of the Java Jive Café country jam set-up in the early 90s, Lonie played fiddle in Red McKelvie's Cajun unit Mumbo Gumbo that morphed into Irish bands Poitin and then Feck, all of which included original Rip It Up editor Alastair Dougal on bass guitar.
Lonie has appeared on recordings by Death Ray Café, Kevin Greaves, Grace, Glen Moffatt, Red McKelvie, Michael Scorey, Greg Fleming, Ritchie Pickett, and his son Joe Lonie's band Supergroove.
Marian Burns
Inspired by Cath Newhook, Marian Burns took her first steps in the Auckland country music scene in the early 1990s. She became a regular at the country jam nights at Java Jive, joined The Boot Scootin' Boogie Band and won the New Zealand Country Music Association Entertainer of the Year title in 1993.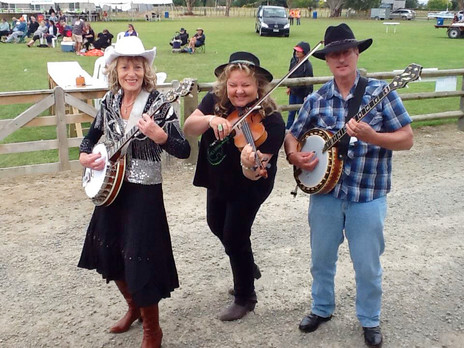 An exuberant performer, Burns released her first album, Time For A Change, in 1997. Her 2002 CD, The Paris Sessions, was produced by former Cat Stevens sideman Jean Alain Roussel after they were brought together by mutual friend Suzanne Lynch, another of Stevens' 1970s entourage.
Burns received the Benny Award at the 2012 Variety Artists Club of New Zealand Awards and was named Australia's Best Fiddler as a Soloist at the 2013 Golden Fiddle Awards at the Tamworth festival. In 2018, she was made a Member of the New Zealand Order of Merit for services to music.
She has released six albums, including Songs For Kids in 2018, toured with New Zealand's Highway of Legends, and appeared on stage with, among others, Ricky Skaggs, Dr John, The Topp Twins, The Hamilton County Bluegrass Band and Australian Beccy Cole.
Anita Clark/Motte
A violinist since the age of five, Anita Clark releases her solo music under the name Motte. Her Brooklyn, New York, record label Ba Da Bing! described her 2022 album, Cold + Liquid, as a portrait of New Zealand through socio-geological sounds. Some of those sounds included rolling boulders around, colliding rocks together and dropping handfuls of debris onto logs.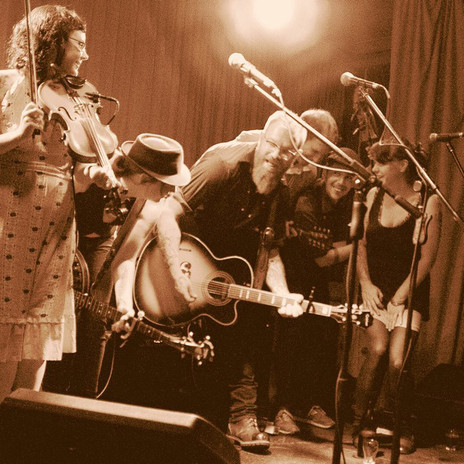 Growing up in Rangiora, Clark played in folky duo Ragamuffin Children, was in an Irish pub band when she was 17 and joined a jazz trio before moving to Lyttelton and taking up with The Eastern. That association saw her perform alongside Marlon Williams and Aldous Harding.
"My biggest strength, I think, is being an empathetic player," she told journalist Grant Smithies in 2022. "I'm not a technical virtuoso, but I can improvise in a wide variety of settings, so I've also done a lot of film soundtracks and composing for dance performances."
Besides her albums as Motte and as part of Ragamuffin Children and Devilish Mary and The Holy Rollers, Clark has toured and/or recorded with The Eastern, The Phoenix Foundation, Luke Buda, Nadia Reid, The Renderers, Marlon Williams, Lawrence Arabia, Eb & Sparrow, Tami Neilson and Don McGlashan.
--
Second fiddle: another 10 violin players in New Zealand popular music will appear shortly.