In the late 1980s and 90s, the Samoan beatboxer, DJ, rapper and producer Jeremy Toomata left an indelible mark on the history of New Zealand hip hop through his membership in three crucial groups, Double J & Twice The T, Radio Backstab & DJ Payback, and Overdose.
Across this trilogy, he scaled the heights of commercial music industry success and inspired a new generation of raw, underground hip hop artists before going through a profound personal transformation in the early 2000s and moving to Australia.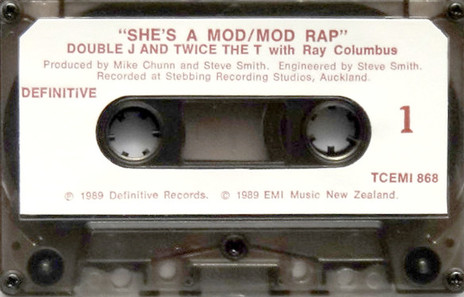 In the third episode of the Aotearoa Hip Hop: The Music, The People, The History podcast, Malo Ioane Luafutu, aka Scribe, the celebrated star of New Zealand's early 2000s hip hop scene, talks about the influence Toomata's group Double T & Twice The T had on him.
Scribe explains that the first time he saw a live hip hop act was Double J & Twice The T on their 'Def To Be Green' school tour in 1990. He and his friends were fascinated by the beatboxing (a form of vocal percussion) they incorporated into their set. In his words, "We all tried to be beatboxers after that gig."
In 2020, Toomata heard Scribe's story for the first time. "That's mind-blowing," he said. "We were just kids with a passion for music and having fun. We had no idea of the ripple effect it would cause through time. What an honour to hear that from him."
Born in the early 70s, Toomata grew up in the Auckland suburb of Ōtāhuhu. When imported hip hop records started arriving in New Zealand in the 80s, he was captivated by New York acts like LL Cool J, The Fat Boys, and Run DMC. The Fat Boys, in particular, would incorporate beatboxing into their songs, and Toomata paid close attention. By the time he started high school at Ōtāhuhu college, he was a fully fledged beatboxer.
Just four houses down the road, Jerry Tala-Brown – who would go on to become his counterpart in Double J & Twice the T – was having a similar set of experiences, but his focus was rapping. Although Toomata and Tala-Brown grew up on the same street, they passed like ships in the night, until they started hearing about each other by reputation the year before they started high school. Nevertheless, once they connected at Ōtāhuhu college, it was full throttle.
"I had a little group of boys who were into beatboxing," Toomata remembers. We would get together by the school toilets because their acoustics were awesome. None of us could rap, so we were going back and forth. Then this other dude comes in with his little crew."
That other dude was Tala-Brown. He started rapping and the two clicked. Afterwards, he suggested they enter the school talent quest together. "It all started from there," Toomata continues.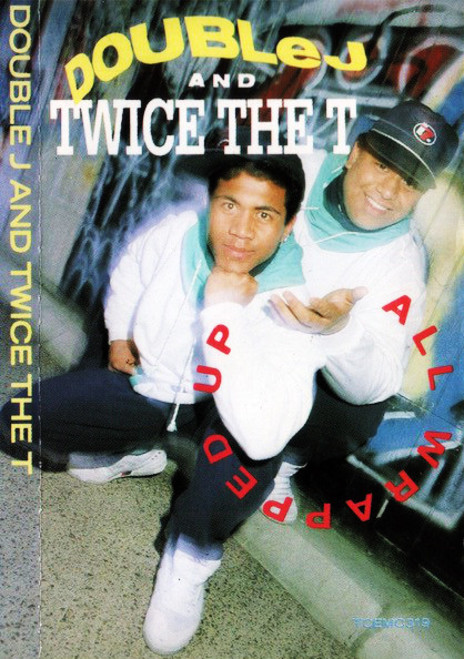 Double J & Twice the T, then known as JJ and The Jammers (and The Double Jays) won the talent quest. At the behest of their music teachers, they entered the Battle of the Bands and came out on top, before following that up by winning several local rap contests and a Telethon competition in Manukau City. One of the judges was entertainer Ray Columbus, who arranged for them to appear on Go For It with Nick Tansley.
That performance caught the eye of former Split Enz members Mike Chunn and Tim Finn, who were setting up a label called Definitive Records through EMI Music New Zealand.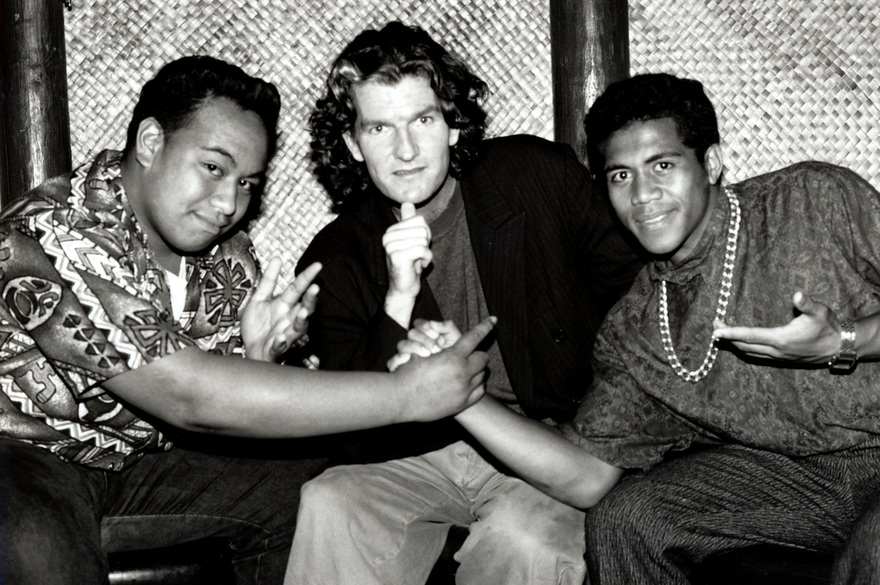 "Jerry Tala-Brown just loved the stage," explains Chunn. "He'd walk out there like he was born on stage, and Jeremy would do this incredible beatbox solo. I thought they were amazing."
"It was kind of quick actually," Toomata remembers. "I was kind of surprised how fast it started happening. We were still in school, but it was fun. It was just a passion. I loved music. My bro loved the rapping thing."
Given how Toomata's heroes Run DMC and The Fat Boys had been cracking the pop charts with rock/rap crossover records, Mike suggested borrowing the formula. His idea was remaking Ray Columbus & The Invaders' 1964 cover of 'She's a Mod' as a pop-rap song. Ray was already a fan, so it was a sure thing.
In 1989, 'She's A Mod / Mod Rap' ran up the New Zealand Top 40, peaking at No.2. That year, the duo were nominated for three awards, including Most Promising Group at the New Zealand Music Awards. They released a second single, 'Seven Days', followed by their debut album, All Wrapped Up.
Looking back on Double J & Twice The T, Mike Chunn wishes he handled things differently.
"It appeared that 'She's A Mod / Mod Rap' was mostly bought by middle-aged women who related to the lyrics Jerry was singing about his mother going to nightclubs back when Ray was playing live," he explains. "Me in my foolishness, thought, oh we'll keep doing that same kind of concept with a pop chorus."
Second single 'Seven Days', co-written by fellow Definitiv Records artist Stanley Manthyng, peaked at No.7 in the charts, but its rock-slanted sound was a misstep. "I was out of my depth," Chunn admits. "They really should have been with the hip hop crew."
Toomata and Tala-Brown learned about the realities of the music industry pretty quickly. "That was an interesting journey," Toomata laughs. "Our managers had sole priority over how the songs should sound. I wanted to be hardcore. I wanted to talk about your street, our hood and what was going down, but at that time, we just did what we were told to do."
Their relationship with Definitiv continued into 1990, spanning several more singles and a second, often forgotten album, Move It! That year, they teamed up with Auckland Regional Council's water conservation mascot Robert D Frogg for the pop single 'Def To Be Green'. Prior to the release, Toomata and Tala-Brown went on a school tour around the country, which is how they came to be on stage in front of a young Scribe in Christchurch.
As Toomata recalls it, school touring was central to 'Def To Be Green's marketing strategy. "That was our exposure," he says. "Back then, we didn't have YouTube and all this other social media to get our stuff out there. We had to do the tours first before putting out singles, so we had all those kids interested. It was really strategic and clever. No one knew who we were; we were just out there doing our thing. At the end of the tour, we filmed the music video."
Being in Double J & Twice the T took Toomata to the top of the local commercial music industry. With that success came easy access to drugs and alcohol. In his words, he was young and vulnerable, and those experiences set him on a dark path for close to a decade.
By 1994, Double J & Twice The T had disbanded. Toomata was hanging out at the Otara Music Arts Centre (OMAC), where he befriended two musicians, Saipele "Pele" Nili and David "Dee" Letoa from the Polynesian RnB/Soul duo Cydel, and a talented young rapper, Herman Joseph Loto Sakaria, later known as Ermehn. Sakaria knew Toomata by reputation from Double J & Twice The T. When they started hanging out and rapping together, he was overjoyed to discover that Toomata also loved all the reality rap he was into, such as Ice Cube and NWA. "He was just a really good dude to be around," Sakaria remembers.
At the time, local music legend Phil Fuemana was contributing towards the groundbreaking Proud compilation album and planning an accompanying national tour. "Herman said, would you like to do a group or something with me and get into this whole Proud thing," Toomata says. "I said, 'Yeah, man.' I hadn't done it for years, but I was keen to DJ. I already had turntables from doing Double J & Twice the T and had learned a bit of mixing, so I was able to help him out." From there, they formed a duo, Radio Backstab and DJ Payback. Sakaria became Radio Backstab, Toomata became DJ Payback.
As Radio Backstab & DJ Payback, they worked with Phil Fuemana to contribute the up-tempo street rap track 'Bassed On A Lost Cause' to Proud. They also went on the accompanying national tour with a who's who of young South Auckland hip hop and RnB artists including Pacifican Descendants, Semi MC's, Fuemana, Otara Millionaires Club, and Vocal 5.
The Proud experience is a whole story unto itself. However, for Toomata, the most significant part of it was the after-show conversations. Having already toured extensively with Double J & Twice The T, he was more relaxed this time around. While the younger artists went out partying, he'd hang out at the hotel with Letoa from Cydel and DJ Punisher from Pacifican Descendants. As an extension of working on Proud, Toomata spent January 1995 on the road with the Otara Millionaires Club (now just OMC), when they played across Australia and New Zealand that year on the Big Day Out Tour.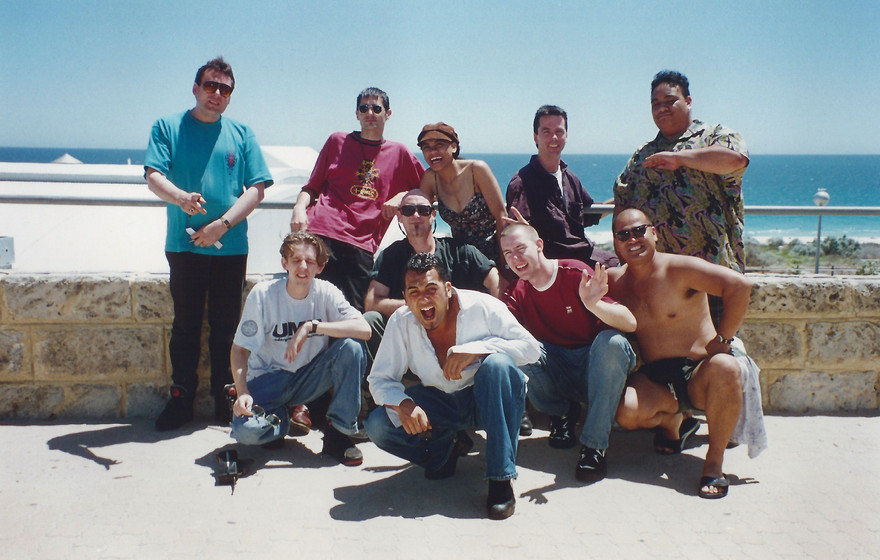 Post Proud, Toomata, Letoa, and Punisher stayed connected. Not long after, Toomata solidified their bond by proposing a project to them. He wanted to form a hardcore rap group called Overdose. "I said, let's tell them what we go through in our neighbourhood and on our streets," he explains. There was no hesitation, Letoa and Punisher were in.
Toomata had started thinking about making music like this while he was in Double J & Twice The T. He had a lifetime of stories stocked up. Dee from Cydel felt similarly, but he'd never had a chance to rap.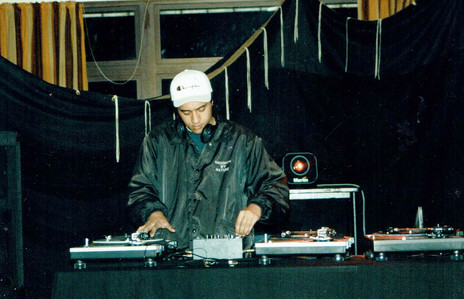 Their friend Alan Togi was working as an assistant sound engineer at OMAC. In his spare time, he was producing music in his barebones home studio. Togi had an ear for really musical, West Coast style hip hop instrumentals. During the Proud era, Togi, fellow OMAC engineer Ina George, and Rima Nicholas from Rhythm Harmony formed a production collective called Street Level Productions. After Proud, George moved to Canada. When Toomata and Letoa asked Togi and Street Level Productions to produce their music, Nicholas took the opportunity to launch a small record label to release them, AR Entertainment Group.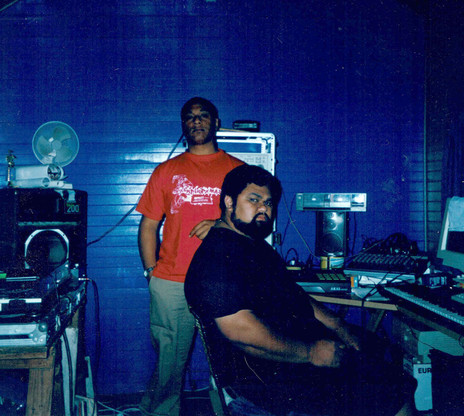 "We had a big crew and we shared a common interest in music and just hanging out having fun," remembers Togi. "Mid 90s we had just completed the Proud: An Urban Pacific Streetsoul tour. From what I can recall, we were all at a crossroads in our lives at that time. The whole Proud album and tour wasn't a pleasant experience. That was the catalyst that started the conversation about making our own music, representing our communities and telling their stories unfiltered. We're frustrated how Maori and Pacific islanders were portrayed in the mainstream media and the absence of music that truly represented us."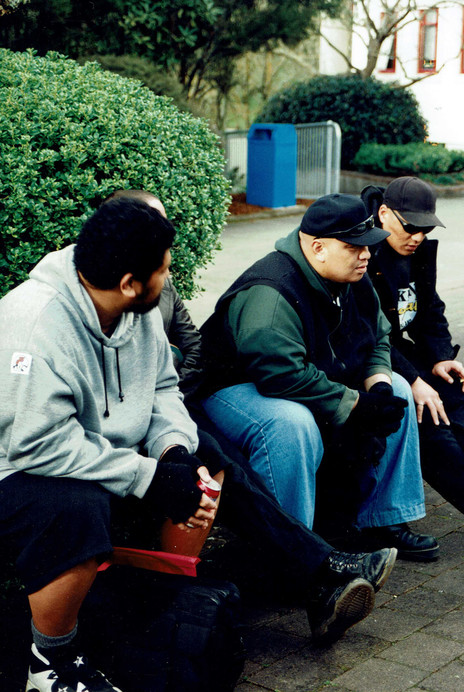 In 1995, they recorded and self-released Overdose's first and only album, The First Chapter. Semi MC's keyboard player Hiran Benton was working at OMAC as a piano teacher and studio assistant when Togi was producing The First Chapter for Overdose. "I played a number of keyboard parts on that album," he says. Thinking back, he remembers Togi putting the album together with an Apple Macintosh computer and an outboard sampler. "I was in total awe of his production," Benton enthuses.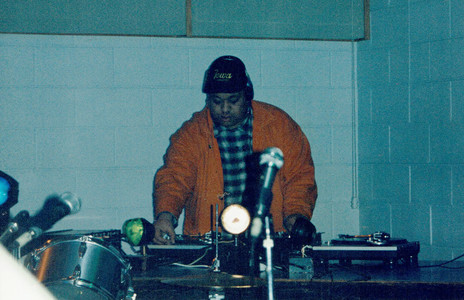 Togi: "Our approach was to experiment with things, try different ideas, push the sonic envelope, max out the equipment and have fun while doing it. We'd have a our catch-up sessions to discuss what was happening in the neighbourhood. If there was a particular topic we'd thrash out the guys would write about it and I'll do the track."
One of those topics was their pride in their neighbourhood, Otara, which they expressed through the song '274', named after the suburb's dialling code. They also started making caps and t-shirts emblazoned with those three digits. Between their music and merchandise, Overdose cultivated a sense of pride in the local youth. That energy didn't go unnoticed.
"When I got to Otara and wanted to know what was dope in the hood, Brotha D gave me the Overdose cassette," enthuses Dawn Raid co-founder Andy Murnane aka YDNA. "They printed those up themselves. That's the sort of spirit we were around; Otara had Overdose. They were as hard as Cypress Hill, and they were tough." Explains Murnane's fellow Dawn Raid co-founder Brotha D: "They were dope, but they were musical geniuses as well."
Murnane's Cypress Hill analogy is apt. Not only does it capture the spirit of the druggy, psychedelic beats Togi was crafting for Overdose, it also illustrates the content of the songs. The First Chapter was unfiltered reality rap from life on the other side of the tracks. As Toomata puts it, the whole album was "recorded under the influence", and when you're wasted, the truth often comes out.
"The stuff we were rapping about, getting jumped, getting outnumbered, beaten up, the drugs, the smoke, the weed, that is what we were going through," he explains. "For me, over those 10 years from Double J & Twice The T, I was mixed up in a lot of stuff that changed me. I was angry. There was this stuff that I had been holding onto for years that needed to be addressed. What I was talking about on the record wasn't made up. I saw some of it; I did some of it. It was my story, and some of the boys in the neighbourhood could relate to it."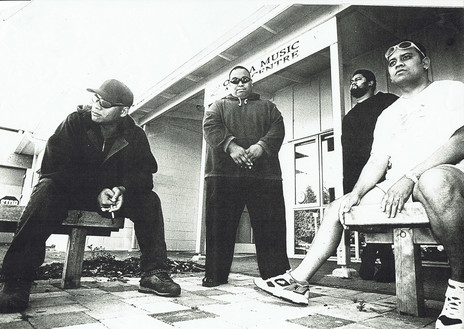 From his experiences with Double J & Twice The T, Toomata knew Overdose would have to be creative with their marketing. One of their secret weapons was their stage theatrics. In 1996, they appeared at Auckland's Powerstation. Where the rest of the acts on the bill delivered standard performances, Overdose did things differently. They had the show techs black out all the lights in the venue, cued up the theme from the classic horror movie The Omen and marched on stage in hoods carrying lanterns. Between their look and sound, they cultivated a cult fanbase.
"Jeremy [Toomata] and Dee [Letoa] were already phenomenal established musicians, song writers, producers, and performers before Overdose," reflects Togi. "In the studio, they had a unique synergy which is captured on the songs '274', 'Stomp', and 'Do The Deeds'. Jeremy was a true performer, introducing props, sound and lighting effects to their live performance which wasn't common back then. Both Jeremy and Dee's delivery was poetic, rythemic, impulsive, and raw. They complimented each other, and it made for a reflection of their rich Samoan heritage."
As the decade rolled on, the Overdose members shifted their focus towards different projects while remaining firm friends. One night in 2002, Dee invited Toomata out to a rave with him; or so he thought. On arrival, he realised they were attending a church service. That night, Jeremy Toomata became a Christian, leading to a sequence of events that transformed his life. Close to 20 years on, he lives in Brisbane and works full-time as a disability support worker while continuing to write and produce spirituality-themed hip hop songs in his own time.
Looking back on his four-act journey through music, Toomata recognises several constants that never left him.
"The same feeling that I had before I went into Double J & Twice The T, the kid thing about feeling your dreams, the passion and desire to do music and love music, that never left, even though I went through whatever," he says. "Before we even got in the studio, I could already see people jumping. Every time I got involved in something, I knew we were going to be awesome. Not to be big-headed, but when you're a pioneer, you always know you need to reach above that bar and get as far ahead as you can. That was just something that I had in me to motivate myself. Okay, we're going to do this. Let's go all out, no matter what it is, good or bad, and we'll see where it takes us."
--
Interviews and research conducted by Phil Bell aka DJ Sir-Vere and Martyn Pepperell
Mai FM: Aotearoa Hip Hop podcast