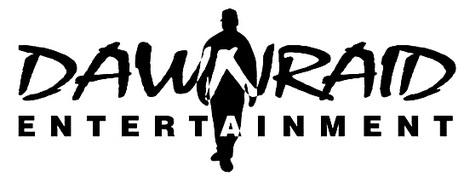 Chart-wise, Dawn Raid is the most successful New Zealand-owned record label of the 21st Century, despite a financial hiccup along the way. Dawn Raid Entertainment was formed by Andy Murnane and Danny Leaosavai'I, who met at Manukau Polytech. Danny, better known as Brother D, was a member of Lost Tribe who recorded for Phil Fuemana's UPR label.
The two started Dawn Raid in 1998 to record acts from South Auckland who were being ignored by other labels. With a small grant from Manukau City Council, the first result was the compilation Southside Story in early 2000. Southside Story 2, with international and local acts, was released in 2001 via a licensing deal with Universal Records.
A clothing line and even a barbershop were also established around this time but the latter was shortlived.
The debut album from Deceptikonz, Elimination, was released in 2001. It hit No.2 on the NZ Album Chart and introduced the nation to a trio of artists, Savage, Devolo and Mareko, who would have substantial success in the next few years.
Mareko's White Sunday arrived in 2003 and included the two Top 10 singles 'Mareko (Here To Stay)' and 'Stop, Drop and Roll'. The album itself was critically well received and reached No.4.
The run of chart success continued in 2004 when Adeaze's single 'Getting Stronger' (featuring new signing Aaradhna) and album Always And For Real both peaked at No.1.
However it was Savage's 2005 album Moonshine that provided Dawn Raid with its biggest crossover moment when the No.1 NZ hit 'Swing' was placed in the US movie Knocked Up. 'Swing' peaked at No.45 in the USA Hot 100 in 2007.
However Dawn Raid was stretched financially and announced in April 2007 they were shutting up shop, only to be offered a last minute lifeline by investors Michael Stiassny and John Barnett in August.
In 2010 Dawn Raid combined with Dirty Records and, briefly, Isaac Productions, to create the Frequency Media Group.
The debut album from Home Brew, which was both critically acclaimed and a chart success (No.1) was an early fruit of this grouping.
In 2013 FMG signed a deal with Universal's Republic label for the USA release of Aaradhna.
This is an AudioCulture stub. The subject is noted to be of importance to AudioCulture and an extended article will shortly replace this page.