"Young, Gifted and Broke is a collective of artists too broke to pay the rent and too proud to sell out." That was how rapper Tom Scott described his collective during a period in New Zealand music in the early 2010s when YGB, as they became known, was changing hip hop and hip hop culture in the country forever.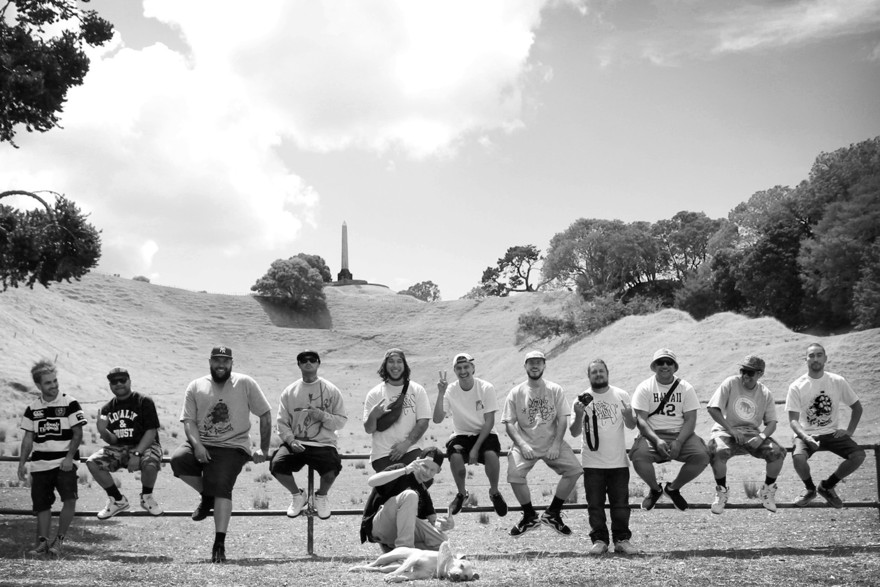 Origins
Young, Gifted and Broke was started in 2011, just as Scott himself was gaining popularity as a member of Home Brew. Drawing inspiration from hip-hop collectives such as Wu-Tang Clan and the Soulquarians, YGB was a collective of like-minded musicians and artists, many of whom Scott had met on a whim.
The creation of YGB was not planned but, as Scott said, happened naturally. "It wasn't actually a conscious decision. It just happened the way it happened. Like a big dust cloud in space, it just turned into a big asteroid. We just all gravitated towards each other, and then the next minute it's a thing."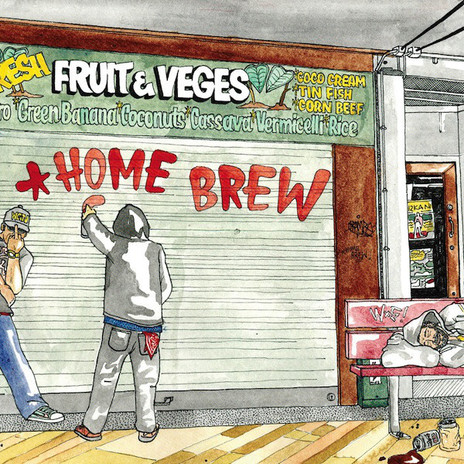 Scott coined the name Young, Gifted and Broke to capture the spirit and purpose of the collective. A reference to the Nina Simone track 'Young, Gifted and Black', Scott says the words fit the situation. "We were young, gifted and broke. And we were proud to be broke in a way because it was like a statement to say that we were going to put art first. We were going to prioritise our art, and if that was at the expense of anything expensive, then that was what it was.
"YGB was a bunch of artists that were all young enough to be risking their livelihoods making music. In your youth, you have the chance to take a risk, and you can play with your time a bit and I kind of feel like we were all young enough to be taking a risk and betting on ourselves."
Not a traditional record label in any sense, YGB – as a collective, for the most part – put art before money, with Scott adamant in his desire to champion underground musicians and creatives.
"I started feeling a responsibility to spotlight artists that I met. I would come across people and be like, chuck your stuff on the website. The dream was that you could go to the site for a period there and find artists from everywhere. If you needed a graphic designer or a videographer or a producer, they were on that site. I just wanted to spotlight all this genius around me, and if you have the chance and you know there are talented people being slept on, then that should be your job."
The music
At its peak, the YGB roster contained an impressive mixture of some of the best hip hop and R&B artists in New Zealand. At various stages, Home Brew, @Peace, Team Dynamite, Christoph El Truento, Tourettes, Side Steps Quintet, Third3ye, Raiza Biza, Estere, Esther Stephens & The Means, and Louie Knuxx were just some of the names involved in YGB.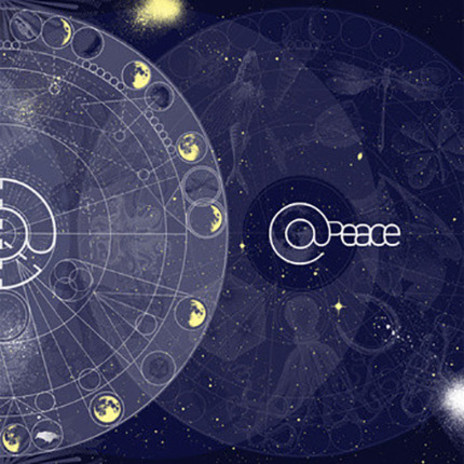 The output of music was prolific, with multiple releases per year, culminating in success for Scott's own group Home Brew, who earned themselves a No.1 album in 2012 and a Tui for best hip hop album at the New Zealand Music Awards in the same year.
The YGB supergroup of sorts @Peace was also nominated for the Taite Music Prize three years running between 2013 and 2015.
It was this success and the prolific nature of the releases that Scott says led to a healthy form of competition between the artists. "I feel like it's necessary to any movement of music to be surrounded by people that challenge you. And that's what it always was for us. We were always challenging each other, battling each other without ever saying it. One week you would think you're the man, and then Hone would be playing the new Side Steps Quintet album, and you're like, this album is way better than ours, and then next minute Team Dynamite has got their stuff, and you're like, wow what is this?"
"Competition is so vital to friendship. You don't want to be surrounded by friends that don't inspire you or challenge you or say yes to everything; you want to be surrounded by people that stimulate you. There was hardly ever beef. Every now and then, we would catch little feelings, but the competition was always addressed and understood. We were all well aware of each other's skill set and how we inspire each other, but the competition never got in the way of the friendship."
YGB culture
As the years went by, YGB developed a culture around it that had a significant impact on young people. Scott put this down to the relatability of the name young, gifted and broke and how it resonated with many disaffected youth. "I think a lot of kids related to it because they felt broken. And I know it wasn't always kids that were broke financially because a lot of them were middle class white kids. But they probably felt displaced in the world like you do at that age.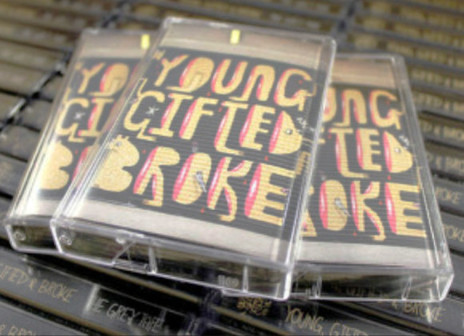 "We were kind of making it up as we went along anyway, but the truth is, we didn't know what we were doing, either. So I think kids saw that and latched onto it. And you know, those kids are still in my DMs as fully grown men and women now. I'm stoked to have that relationship with those people because we kind of were broken but fixed ourselves together like symbiosis."
The YGB culture grew thanks to a creative approach to both live shows and merch, with Scott also seeing the need to make a little bit of money along the way. YGB teamed up with Red Bull to put on live showcases and sound select events featuring both local and international talent. "Red Bull was giving us money. So we were like, let's take the bag basically. But within that framework, some cool stuff happened. We got to bring over people like Kojey Radical and Mo Kolours and Wiki, while showcasing some artists that probably weren't going to get the spotlight."
With this, Scott also managed to take YGB to Australia when he and a few of the other musicians were living in Melbourne.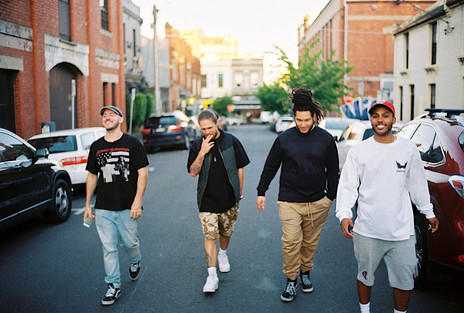 "We played a couple of things in Australia, took the band over there, but it just never really worked out because of alcoholism and a whole bunch of other stuff. But all those other showcases, the sad thing is it wouldn't have been possible without asking for money. To do stuff with Red Bull at the time was tight because out of all the corporate entities, they were people we liked; they had our back."
YGB also used live shows to market and sell merchandise; merch items which to this day remain very sought after, and in many respects, were at the heart of the tribal nature of YGB. Merch included aprons, vinyl art, T-shirts, fridge magnets, and a magazine.
It was one of the few areas where Scott saw an opportunity to make some money in what was a largely non-profit affair. "I always remember hearing you can't download a T-shirt. So, I was like, okay, sweet, the music can be free, and I will make money off the T-shirts. I still see the model right now the same way that a skate brand operates. I'm not trying to take money off the artist. If the artist is associated with YGB, then I can sell the clothes. That was always just a model to pay the rent; we got to eat somehow."
Politics
Never short of a political opinion, Scott saw the need to bring a political element to YGB, especially when the collective had young people hanging on their every word.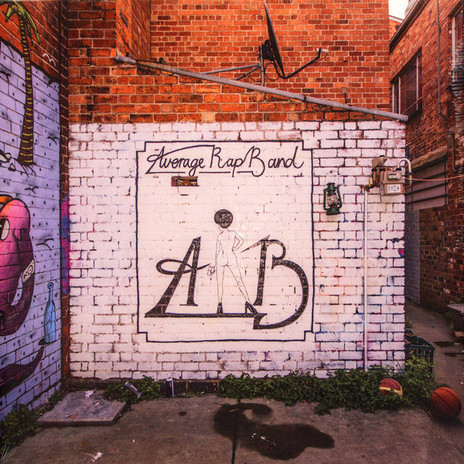 To Scott, merging politics and music was second nature to him, given his influences growing up. "My favourite artists were always involved in politics. I was a huge Tupac fan, and he may have made more changes off the mic than on it. Making music is cool, but if it's just background music for the elevator or whatever, then it doesn't really hit."
Among YGB's political activity was their involvement in encouraging young people to enrol to vote, culminating in the Rock to Vote concert in the lead up to the 2014 election.
"We had every connection we could possibly pull, from venue owners to bartenders, security, to all the acts that we knew from Tiki Taane to Hollie Smith, and they were all down to play a free gig if people rocked up to enrol to vote. We were always trying to make changes like that, but then the stuff went down with John Key, and I just got destroyed and cancelled."
In 2014, Scott courted controversy for his song, 'Kill The PM'. After the fallout from the song, Scott pulled YGB back from politics, deciding to leave it to the experts.
"I don't expect to have to carry the responsibility to be a politician because I think there should be people who dedicate their entire lives to that. I dedicate my life to music, and I dedicate my life to responding to anyone that ever hits me up so I can help them one on one. I think that's where I put more of my energy these days [rather] than trying to be a dude on a podium."
YGB becomes Years Gone By
In 2018, after returning from Melbourne and now a father, Scott decided to end Young, Gifted and Broke. The final act was a farewell gig at The Kings Arms (one of the last gigs to take place at the venue) with a queue down the street to get in.
Scott says he got old and had to go out and get a real job. This real job came in the form of a new label, Years Gone By, which Scott says acts in a more conventional way.
"It is now more of a business than a collective. I want to throw away the old music business model basically and have my own structure. I'm not ready to give up music yet. So that's why I wanted to make a new chapter and let this thing have its next phase."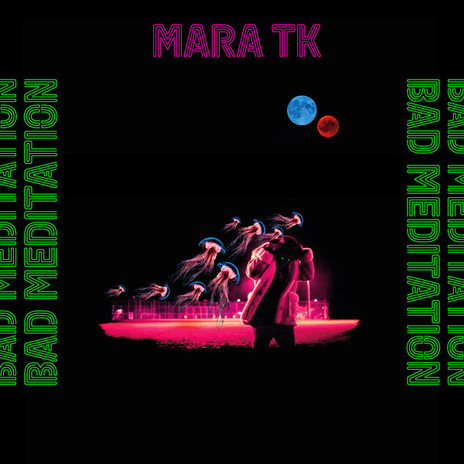 Years Gone By has so far released albums by the likes of Mara TK, K-Saba and Hone Be Good, and Team Dynamite, while Scott's own award-winning Avantdale Bowling Club album was also a Years Gone By original.
"I'm trying to live outside of the traditional rap genre. I will always be a hip hop head, but I think if I can leave some contribution to music, I would want it to be something that hasn't been said before. So something like Bird of Paradise [by Karnan Saba and Hone Be Good], and something like [Mara TK's] Bad Meditation, these are beautiful works of art from our country. I would love to try and release more stuff like that. I think moving forward, I would love to leave behind a library of beautiful music that might otherwise not have been made."
YGB's legacy
With Young, Gifted and Broke now seemingly left in the past, Scott remains philosophical in terms of how he sees YGB's legacy.
"I think it's important to not step in the next generation's lane. I'm so happy to watch the next wave of musicians who are young, gifted and broke come through not under my umbrella like the Deadforests and the Adam Tukiris of the world, all that next wave. It is dope watching them come through, and I can step to the side and do my thing in my lane as a grown man."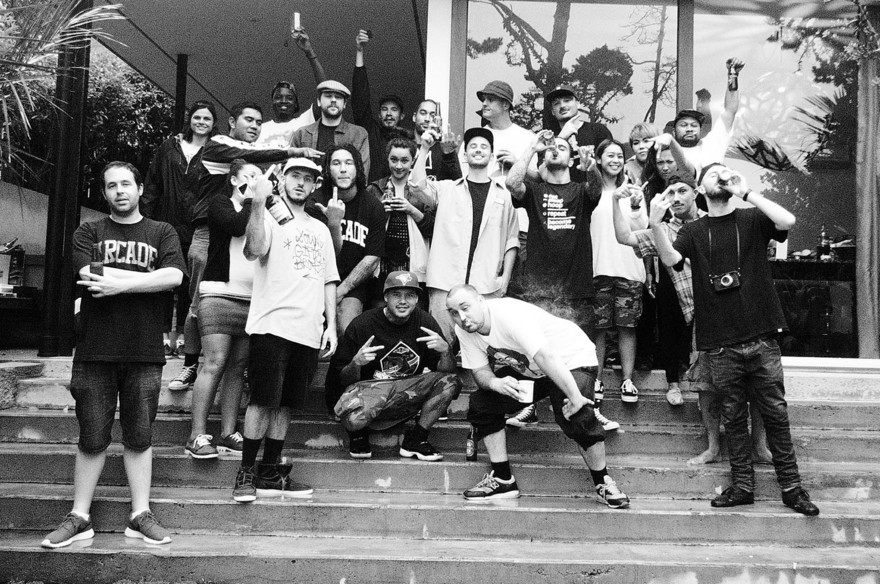 Does he think the music stands the test of time?
"Yeah, some of it? I think you can't be ahead of your time and timeless at the same time. There's some of it that I look back on fondly and some of it that I cringe at, but it is what it is.
"The music is there whether I like it or not, but it was more than that, it was a whānau; it was a tribe of like-minded people. Those people are still the main networks in my life. These are my actual best friends. I really value friendship, and I think if there's a legacy, then that is it."