Now facing the end of the eighties, Michael Morley had no paid work – though still playing, painting and printing – and moved to Auckland for a job as photo archivist at the NZ Herald. The brief interruption precipitated the development of a new series of projects under the Gate tag, recording and performing solo or leading collaborative groups.
While there he also formed Angelhead with Rachel Shearer, Stella Corkery, and Debbie Hinden, and Xpressway released their cassette Eat, which included three Dead C covers: 'Fire', 'Glass Hole Pit', and 'Scarey Nest'. He and Corkery also played in La Motta with S.P.U.D's Matthew Hyland.
He told Stereogum, "That shift was slightly disruptive to everything" and although the band were on opposite ends of the country, they recorded their breakthrough 12", Helen Said This/Bury, for Philadelphia label Siltbreeze. Helen was the second ever release on Siltbreeze, The Dead C's home for the nineties and their champion to the world. Bruce Russell relished the reaction of his unconverted countrymen, telling Ha Ha Ha, "when (influential American music critic) Byron Coley was over here 'certain' NZers told him that they heard some American was going to release a DC 12". "Is he crazy?" they asked. "Have you heard them, it's all just a big fucken noise." "Yes," Byron replied. "It's great isn't it?"'
The first five minutes of 'Helen Said This' is a huge, hot-tempered rocker, an elastic grasp of the traditional song form, dissolving into gonging guitar chords and a needling lead. B-side 'Bury' is the same, kicking off with a clip of audience heckling (incidentally, the same sample is used at the beginning of 'Mighty' on their next cassette Trapdoor Fucking Exit), before the sneering detuned martial rant erupts into 12 limitless minutes of deep earth rumbling, tape speed bursts, snipping scissors snicking and buried radio sermons bombasting. Russell told Bananafish, " 'Helen [Said This]' was done at brain shredding volume in a room the size of a public toilet booth, in Auckland," while 'Bury' was recorded back home in Dunedin.
Everyone was now back in Port Chalmers, the new 12" was getting released in the States, and The Dead C brought in their first guest artist for their strongest, "straightest" rock album, Trapdoor Fucking Exit.
Considered by many fans their finest hour-and-twenty, and one of the greatest noise albums of the nineties, Harsh 70s Reality is the defining Dead C document.
Russell told the Trapdoor story to Tiny Mix Tapes: "Michael had this little cassette label on the side that kind of semi-existed called Precious Metal. [Trapdoor] was largely a rehearsal done with a guy called Chris Heazlewood [King Loser] playing extra guitar. The only time we ever played with him, really. It was quite interesting the effect that he had on the band having like three guitars instead of two. And he could actually play which was serious because Michael can sort of play the guitar but I certainly can't."
If Helen marked the beginning of the end of the straightforward song, then Trapdoor was the song in remission, pulling the band up by the scruff and wrenching out of them an untransmuted solid lead stack of "greatest hits". The title was re-released on CD by Siltbreeze a few years later, compiled with Helen Said This and "unplugged" bonus tracks.
Considered by many fans their finest hour-and-twenty, and one of the greatest noise albums of the nineties, Harsh 70s Reality is the defining Dead C document. A double LP, and their second Siltbreeze release, the band worked on it for 18 months.
Robbie Yeats had now left The Verlaines after six years, drumming for most of their crucial releases. He told The Wire in 2013, "Harsh 70s was a turning point for me, in, like, fuck me, this joke is turning serious." Russell agreed, telling The Wire in a 1999 interview, "I can hear in our early recordings sparks of what we do now. I'm not denigrating them; they're unusual because they have that tension between songs and improvisation. Now we've really crossed over and are able to conceive of and execute that kind of material in a way that we couldn't then. I regard that as a huge development."
Record one, side one, track one 'Driver UFO' is dense, dripping with trippiness, and secretly a cover – in the most literal sense – of an important early New Zealand electronic music classic: Douglas Lilburn's 'Poem In Time Of War'. First released on the mighty 1975 three LP box set New Zealand Electronic Music, Lilburn's elektronische/ musique concrète anti-war epic is played behind the band and all but crushed by amplifier hum, hollowed-out drums, whistling sferics and clavioline hysterics, and frizzy overdriven guitar minimalism. Local lad and ex-Weed Shayne Carter lends his guitar to the fray, stage-named the Townshend-in-drag 'Buffy O'Reilly'.
Next up, gently introduced by gull-like feedback cries, is the best version of one of the band's best songs, first recorded on their gem-studded Trapdoor: 'Sky', with its infectious dystopian lyric 'rented my ass to see the sky', shouted over fuzzy riffage by Morley, Russell's wibbling, strangled feedback squeal, and asymmetrical hotfoot hammering by Yeats. The band later performed this track live on the Ground Zero youth culture pop TV show (hosted by Able Tasmans' Graeme Humphreys) – to the absolute stupefaction of the show's regular audience.
Yeats' partner Joan George (from Piki Riwai) moans vocals in slo-mo on side C's 'Shark', the last guest artist to visit a Dead C record for more than a decade. (The Damned, released by Bananafish editor Seymour Glass's label Starlight Furniture Company in 2003, includes tracks recorded with Sandoz Lab Technicians' Nathan Thompson and James Kirk.) And finally, fever-soaked, the flip side's standout track is 'Baseheart', obviously named for the iconic three-note proto-doom bass line strengthening its spine: tenuous and potent, organic and ultra-heavy.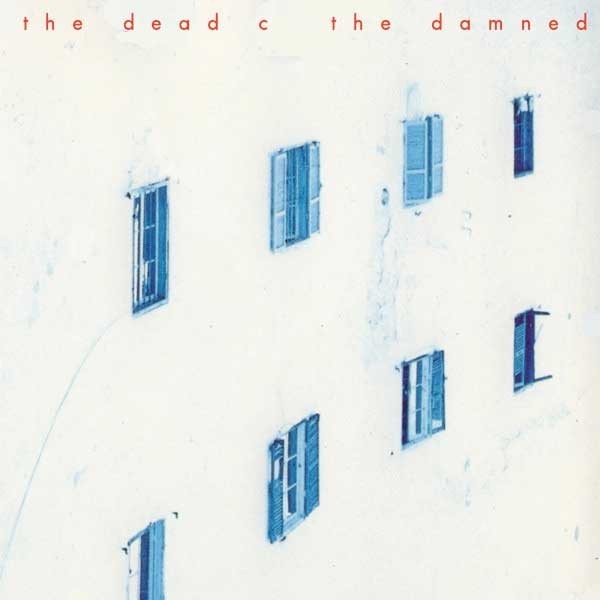 Russell expanded in Insample on the new developments of their stonier, spacier (but even still scratchier) songs, "In the past we were doing strictly two guitars and drums trio music. Now we're using keyboards and synthesisers, so I suppose it's like our stab at early Pink Floyd."
The title came from a conversation with Chris Knox about the 1970s New Zealand zeitgeist, but Morley explained to The Wire, "It's not a reference to the 70s at all in the end. It's about the time it was made, it's about living in that moment and the grimness of that moment being a comparison to other grim periods in time, living on the dole. There's a savageness to that existence and a savageness to our response to that existence."
A post-punk insider's joke, and a mysteriously fake live album, their next release for Siltbreeze (originally an "official bootleg") Clyma Est Mort was recorded for and by Tom Lax – an audience of one. On his first visit to Port Chalmers and the NZ underground, "I believe out of sheer guilt, Dead C agreed to hold a practice for me at Grey Street," wrote Lax for the Volcanic Tongue web store, "and sometime between that decision and the actual event a plan was hatched to reinvent said rehearsal into a live concert."
Audience sounds and a song intro from Maryrose Crook mentioning Bruce were cut and pasted from a Renderers live cassette to add to the supposed legitimacy, which surely snookered no one. The cover art gestured to The Fall's Totale's Turns, the title came from Gong's Gong Est Mort, and they dedicated it all to Morley's recently passed cat, Clyma.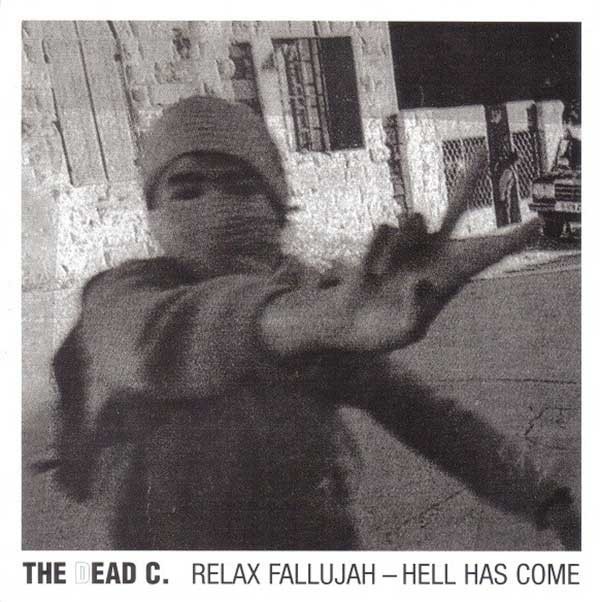 Russell had reinvigorated his A Handful of Dust project, now a duo with Alastair Galbraith (and occasionally drummer Peter Stapleton), releasing the Concord LP of conceptual noise rooted in serious discussions of philosophical freedom and mystical medieval mischief. No surprise then that the next LP for Siltbreeze was the hermetically-infused The Operation Of The Sonne, a dense, dreamy triumvirate of their most trance-inducing tracks to date. Following their obligatory (if ersatz) live record Clyma, side two of this record – the side-long track 'Air' – was recorded live in performance at the Empire Tavern. They would release further live tracks in the future on various records, and explicitly on the 1996 Siltbreeze CD Repent, and the exhaustive four LP archive The Twelfth Spectacle on Grapefruit Records in 2014.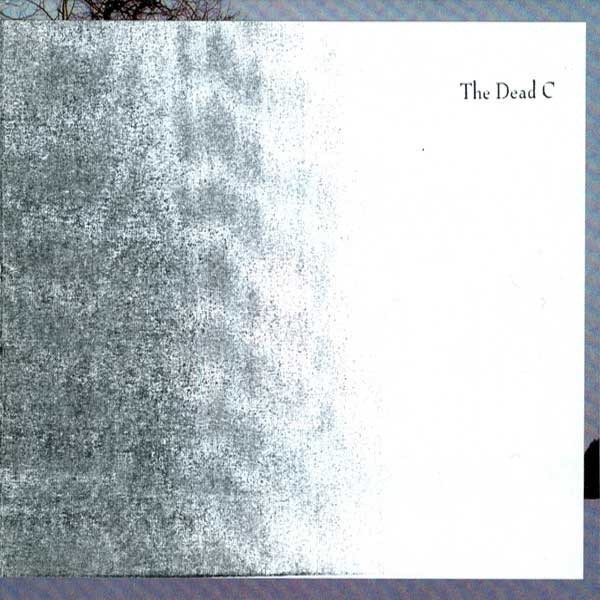 The next time Russell saw Sonic Youth was in New Zealand, 1993. The New York noise-rock pioneers were strident defenders of The Dead C, and invited the Kiwis to support them on their NZ summer tour of Dirty, where "their noisy improvisation was met with indifference, contempt and confusion on the part of audiences largely there for Sonic Youth's most grunge period rock; an ironic reaction given that this was just the kind of noisy chaos that marked Sonic Youth's emergence out of New York No Wave." (Michael Goddard, "Noise from Nowhere: Exploring 'Noisyland's' Dark, Noisy and Experimental Music", Resonances: Noise and Contemporary Music, 2013). This was the first of a long association between the bands, with The Dead C supporting Sonic Youth in the US in 1995, again in New Zealand in 2008, and on the same bill at a UK All Tomorrow's Parties festival in 2006.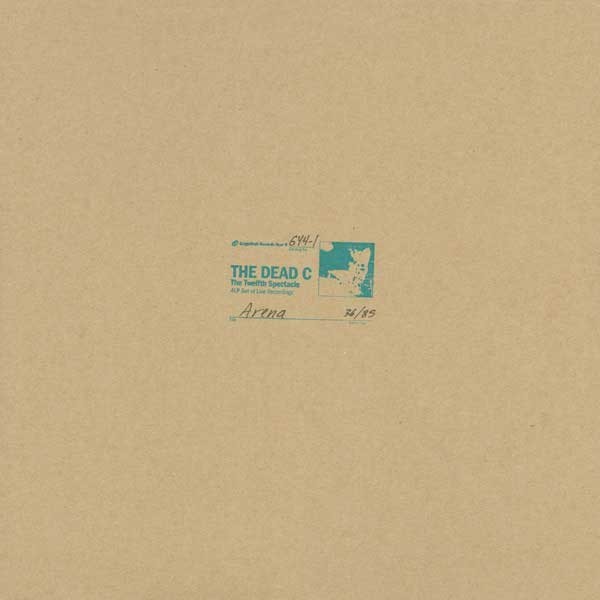 Morley had never abandoned his visual art practice to sound, and in 1994 he received an Arts Council Grant to study contemporary arts practice in the States. He piggybacked this study tour with gigging as Gate, both solo and in collaboration with improvising harpist Zeena Parkins and Sonic Youth's Lee Renaldo. Gate also shared the stage with Japanoise legend Keiji Haino and Krautrock godfathers Faust, and Haino and Morley contributed to Faust's 1995 comeback album Rien, produced by Jim O'Rourke.
The next year was The Dead C's first US tour, starting on the West Coast and playing 11 shows in two weeks, in Boston, Philly, and DC, and supporting Sonic Youth stateside in Minneapolis. They toured the States again in 2002 and 2008, played their first UK gig at Scotland's Le Weekend in 2004, returned to the UK in 2006 and 2010, and finally toured Europe in 2013.
Their final two studio albums on Siltbreeze, The White House and Tusk would be the band's last for a few years, and introduced on a few tracks a new sound: insular, intricate, in-the-box. Morley – the band's main track assembler – had employed overdubbing and other studio techniques since their first cassette, but developments in digital recording and mixing coaxed de- and reconstructions of the original sound sources. Both albums have tracks entirely created in the studio, clipped and remixed from jam sessions, and tracks like album openers 'Voodoo Spell' and 'Plane' sound assembled in a seemingly anechoic, windowless cube. This new mutation is mirrored in mixmaster Morley's solo practice, his Lavender Head series pirating cheap dance samples and noise into a lo-res Burroughs/Gysin gumbo.
Siltbreeze went into hibernation for a while, and so did their flagship act. When the C came back from The Dead in 2000, they did so with a new statement of purpose: a double album bullishly dubbed The Dead C, on their own Language Recordings label. Morley told The Wire, "We went back to working together, in private, in secret. The self-titled double CD was the result of years of playing, or listening back to recordings, or trying to narrow down what it is that we do."
As with the best of their records, it is artful/artless: housed in a lush marbled paper sleeve, its tracks knowingly reference Fripp and Eno ('Pussyfooting') and Hendrix ('Tuba is Funny [Slight Return]') amidst scuzzy dog's dinners and carefully fashioned studio compositions. Follow-up New Electric Music seems the third chapter in a trilogy with White House and Tusk, in its mix of headphone minimalism, reverb-y practice space collage and red-lining rock songs.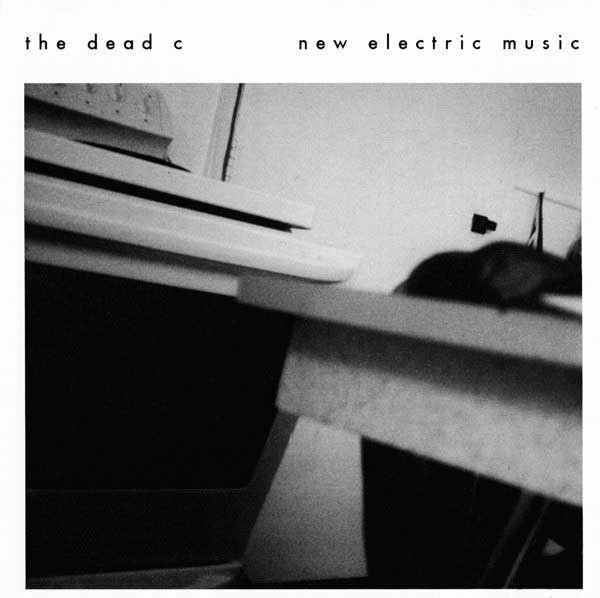 The Dead C were picked up in 2007 by Brooklyn label Ba Da Bing!, releasing four studio albums so far with a double LP due in 2016, and a four LP set of live albums for sub-label Grapefruit. In 2015 they also released Palisades, a 7" on Swedish label I Dischi Del Barone.
2013's Armed Courage, is an unashamedly elegant record, meticulously recorded and engineered to showcase every dirty note, every frazzled transistor. It's the sound of mature practitioners and old friends who profoundly understand their instruments and each other after more than 25 years together, but still have new ideas to discuss, new takes to tangle. Still noisy as buggery, but self-reflexive, restrained and generous with each other and to the listener, Armed Courage is the most forthright statement of the 21st century from the self-described "AMM of Punk Rock".
2017 marks 30 years of The Dead C, averaging one release a year, plus singles and compilations. Most folks in Aotearoa outside the various undergrounds and arts sectors have even now never heard of them, and to the uninitiated, they're still incomprehensible.
Writer Nick Cain describes a typical reaction, from a conversation he had with a disgruntled punter in Wellington when The Dead C opened for Sonic Youth in 1993: "I asked him what he thought of The Dead C. 'They're either really bad, or they're just joking.' "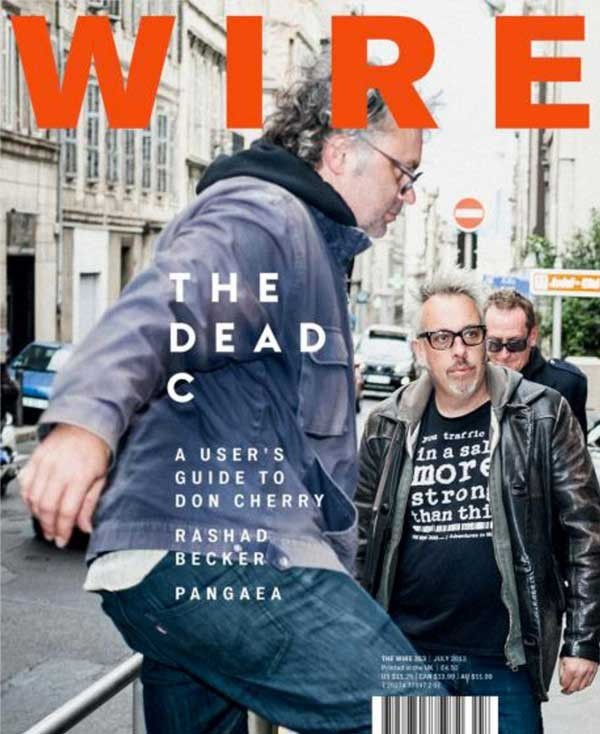 Echoing Eno's infamous dictum [from a 1982 interview with Musician magazine: '…the first Velvet Underground record sold 30,000 copies in the first five years. I think everyone who bought one of those 30,000 copies started a band!'], Russell described his humble sort of pride in the small but significant influence of New Zealand bands like The Clean and The Dead C on the bands that follow them, to undertheradar.co.nz. "The thing for us is the impact we've been able to exert by example – obviously that's a big reason to keep ticking along. If we weren't able to have that effect, we would probably think 'that's enough'. That lure that there are still people out there who really want to hear what we do, and particularly other artists who pick up on stuff from us and make their own thing out of it."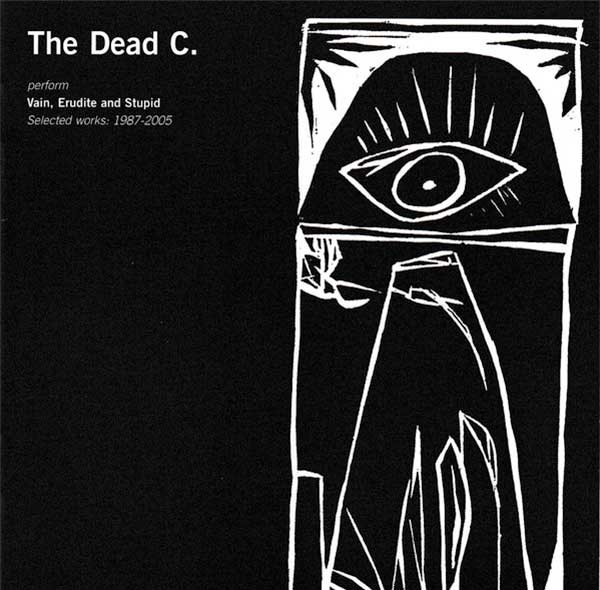 Russell is still based in Lyttelton, managing CPIT's Art and Design School, contributing to The Wire magazine, and releasing solo and collaborative albums. In 2012 he edited Erewhon Calling: Experimental Sound In New Zealand, published by the Audio Foundation. Yeats and Morley haven't shifted from Port Chalmers. Yeats has recently performed in the Hallelujah-era Verlaines reunion, and with Morley and Shayne Carter in power trio Carter, Morley and Yeats. Morley continues to record and perform under his own name and as Gate, and teaches drawing and painting at the Dunedin School of Art, Otago Polytechnic.
--
Read The Dead C - Why use two chords when one will do? - part 1 - here