In the age of streaming where pretty much every song is instantly accessible, a lot of great music gets lost. That goes double for local artists, who are less likely to pop up on US-curated playlists.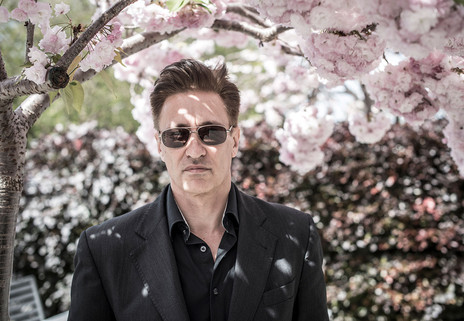 Sure, you don't have to go trawling in shops for those hard-to-find gems, but navigating your way around the millions of songs available is a daunting prospect. So here are 10 New Zealand tracks from a variety of genres that never got the attention they deserved – until now.
The Tunnellers – Harvest Songs in Hailstorms
The first time I saw The Tunnellers was on a wet Thursday night in the mid-80s at Auckland University. I ran into lead singer Ted Brown carrying his amp and a bag full of beer up the stairs. The students there were after cheap alcohol and oblivion and no one had any idea who these street punks from South Auckland were as they set up on the tiny stage in the corner.
That changed when they started playing their particular brand of lived-in blues rock – not a million miles away from what LA-based Los Lobos were doing. If you want to talk about underrated New Zealand rock bands you can start and finish with The Tunnellers.
Brown is a giant of a man with one of the most versatile voices around and the songs he was writing for this ragged band of misfits were superb. 'Harvest Songs' came a little later – a 12-inch single released on Antenna Recordings by Daniel Barnes. It's a pity that more of their upbeat material never made it to vinyl or CD. But thank god this did because it's a monster of a song.
Some years after this was released in 1987 Ted and I became friends and, for a short time, musical partners in a duo called, rather aptly Right Goes Wrong. I remember asking him how he discovered The Band, which I presumed had clearly influenced 'Harvest Songs'. He replied that when he wrote 'Harvest Songs' he hadn't heard of them – which makes this track, the power of which I'm not sure even Brown himself can explain, even more remarkable.
This is one of the most enduring and enigmatic songs ever to be written in this country. I've played it hundreds of times and still can't unpack it. I think it refuses to explain itself because it is about so much – our land, dashed celebrations, rejuvenation, radios in rainy cars, the promise of Spring and the inevitability of death.
It's a song channelled straight from the gods and those rare beasts deserve a lot more than 1100 plays on YouTube which, unless you're lucky enough to find a copy of the 12-inch, is the only place you'll find it. Oh, and that beautiful lead guitar is played by the late Roland Healey.
S.P.U.D. – Hard Hat
New Zealand wasn't in a great shape in the 90s. Jobs were scarce and Ruth Richardson's budget cuts slashed social welfare spending (that meant most musicians' dole payments). That's what I hear when I dial up this track which lurches from a descending Birthday Party-esque opening to a smorgasbord of anguished avant-garde metal.
The Auckland scene back then was indie rock's last hurrah – fuelled in turn by boredom and morphine – and there was no better post-punk band than S.P.U.D. (the acronym stands for Society for the Protection of the Unborn Dog in case you were wondering) which had a refreshing take-no-prisoners attitude to live performance.
Lead singer Glen Campbell – a gentle soul in person, I'd often run into him in Ponsonby and chat about country music, which he loved – was a man transformed in the spotlight, hollering into the microphone as if his life depended on it, stooped and pacing the stage like a caged animal, while guitarist Mathew Heine, under a mop of blonde hair, laid down the riffs. 'Hard Hat' is confrontational, nihilistic rock'n'roll at its finest and is from 1991's Gnaw, their second, and the only S.P.U.D. album available on Spotify.
Musically it relies on a stellar rhythm section (apparently recorded in one night; drummer Lance Strickland is a demon!) and Heine's hook-laden, Sabbath-like riffs that never quite go where you think they will.
Recorded at The Lab in Symonds Street with Mark Tierney at the desk and Heine co-producing, the album was acclaimed by All Music Guide as "a noise rock classic of the highest calibre". Steve Albini and Thurston Moore were fans and it seemed great things were ahead for the band. Sadly they broke up not long after this was released, but when someone tallies up the great local rock bands of the 90s, S.P.U.D. should be near the top of the list. Heine and Campbell went on to form the excellent Solid Gold Hell.
Miriam Clancy – Ghost Town
Miriam Clancy now calls New York City home and a new album, Astronomy, dropped in September – but this acoustic slice of small town noir, from her wonderful second album, Magnetic (2009), speaks of her days growing up in Foxton.
"Around here we don't own homes/ but we got dope and a Valiant Charger ... Around here we drive too fast/ but we got room in the growing cemetery," Clancy sings.
There are echoes of early Sheryl Crow and Martha Wainwright but Clancy has always been her own woman, with a great ear for a hook. Here she creates a compelling intimacy with lyrics that seem almost tossed off and are all the more powerful for it.
'Ghost Town' also possesses a gorgeous vocal and a so-subtle-you-don't-notice production by the always stellar Andre Upston.
As a songwriter myself when I hear a great track that inhabits a similar world to my own my first instinct is "damn I should've written that" but sometimes, like here, the song is so perfectly realised I just sit back and admire the skill and courage of an artist who'll put their heart and soul on the line.
David Dallas – Don't Flinch
Though only in his mid-30s, David Dallas is a rap veteran; much like one of his tennis heroes, Roger Federer, in what has traditionally been a young man's game he just keeps getting better (follow Dallas on Twitter when Wimbledon is on and it's all tennis). On another track on Hood Country Club he raps "Times is changing, young rappers ageing/ become an OG, can't stay the same when I'm in a whole nother place" and on 'Don't Flinch', he shows just what a versatile an artist he has grown into.
Of course Dallas still has great flow and lyrical dexterity, but increasingly he's been rapping about the Big Stuff – racism, class struggles, domestic violence, toxic masculinity. One of the great musical mysteries of the last few years was why 'Don't Rate That', a scorching single off this record, didn't win 2016's APRA Silver Scroll.
While he's clearly influenced by American hip hop from both coasts, his voice and material is deeply connected to his experiences as a half Samoan, half European growing up in South Auckland. This is a powerful character portrait of a fellow rapper who knows no other way of living beyond the macho code he's been brought up with. Essential.
Lukan Raisey – New'kicks
David Dallas helped bring South Auckland artist and rapper Lukan Raisey to prominence with his 64 Bars project – a video series co-created by Dallas and Red Bull that has found a new way to get emerging hip hop artists in front of an international audience.
Raisey's 2019 debut Taraa Tika dropped without much fanfare, but this slice of street-life, anchored by an old school beat and sax sample, is a winner all the way. Raisey has something that even some of the most adept rappers don't have – a great tone – and it's a mystery why he's not better known outside of his South Auckland hood.
The Adults – Short Change
My band opened up for The Adults at a Music Month gig in 2012 and after our set I made sure I got a good spot to witness these three great talents (Dimmer's Shayne Carter, Fur Patrol's Julia Deans and Shihad's Jon Toogood) at work. They jammed themselves onto the bar's tiny stage and, if memory serves, started off with this track which lingers at the tail end of 2011's self-titled album – and I was sold.
'Short Change', written by Carter and Toogood, centres on a simple beat laid down on the record by Dimmer/Jean-Paul Sartre Experience drummer Gary Sullivan – "all the beats he plays on this record are like phat Dr Dre loops, but played live," Carter proudly told the Herald when this was released.
The song exhibits a wonderful restraint, less is definitely more here. Carter's been vocal about his love of Sly Stone, which he channels here with lyrics that might be referencing our John Key years – "The high and mighty/ Have all been lying politely/ And they sell the truth cheap/ It's made in China/ They've been body snatching/ They're jewel grabbing/ And the flesh they don't need/ Is ground to powder."
Carter, whose vocal sneer is dialled down for this, lets the groove do the work. And sometimes it's the little things that hook you – there's a brief keyboard line that comes in at 2.19 that I can't get out of my head.
Kings – Damage
Without a doubt 2017 was Kings' year. That's when his track 'Don't Worry Bout It' broke Lorde's record for the most weeks at No.1 in the New Zealand Artists Top 20. The video, shot and edited by Kings on his iPhone, was everywhere. To many it appeared that he came out of nowhere. In reality Kings – aka Kingdon Chapple-Wilson – had been woodshedding for years, making music for commercials and film, attending Mainz and collaborating with people like Dan Aux and General Lee.
His debut album Chapter One didn't have a breakout track like Worry, but this sleeper is a pop jewel. Indeed the hook is very Lorde-like, and speaks of the struggle he had coming to terms with his enormous success in the wake of that single.
"Riding round town looking gorgeous/ but riding round town feeling hopeless/ Shopping sprees in Paris/ helps to hide the damage/ but it can never heal the damage," he laments.
Kings told the Herald in 2017 that the biggest splash-out he had was when he and his partner "... spent four or five grand in one day on a shopping spree, followed by a restaurant meal, movies and ice creams. Having money after having nothing does change your mindset. I've got myself a good accountant because I need to prepare for the future and I don't want to f*** it up."
Once I discovered this track I had it on loop for days, the oft-repeated line "fuck this new shit/ I miss my old shit" capturing an emotion you don't have to be a platinum selling artist to appreciate.
The Finn Brothers – Disembodied Voices
The songs of Neil and Tim Finn are iconic for many of us. We all know the hits but my favourite moment from both brothers remains this relatively unknown track on their 2004 album Everyone is Here. The song pictures a childhood bedroom, shared by the brothers, and those times after the lights go out, when the adults leave and the conversation continues: "Talking with my brother/ When the lights went out/ Down the hallway/ Forty years ago/ And what became much harder/ Was so easy then/ Opening up and letting go/ Disembodied voices/ Floating in the air/ This place in the darkness/ Could be anywhere."
The song gains added power when viewed through the lens of the sometimes public tension between the two. But they are clearly on the same page here, their voices melding beautifully over a basic chord sequence which again utilises the Finn's adoption of the Māori strum to winning effect. While the song insists that "we could be anywhere", this is one of those songs, like most of these on this list, that has this country in its musical DNA. It couldn't have come from anywhere else.
A song that should be a lot better known, about love, memory and the inescapable bonds of family.
Jakob – Everything All Of The Time
This three-piece instrumental band from Hawke's Bay (Jeff Boyle on guitar, Maurice Beckett on bass, and Jason Johnston on drums) creates mesmerising, "post-rock" – ironically using the most common rock tools – bass, drums and guitars. I often find myself dialling up Jakob on long haul trips. 'Everything All Of The Time' from their 2006 album Solace has, like much of their music, a dark, brooding undercurrent, which speaks to me of the New Zealand landscape in the same way a Tony Fomison painting does.
Drive through the middle of the North Island on a gloomy winter day as I did a few years back with this on the stereo at volume and you'll know what I mean.
Jakob is all about swathes of synthesised guitar and ominous slow-build drama. And they've done incredibly well for a band working in the margins – taking out the 2015 Taite Music Prize, and touring internationally and with Tool through Australasia.
Nathan Haines – Five Dimensions
Recorded at Auckland's now-defunct York Street Recording Studios in 2013, with all band performances played live, Vermillion Skies was Nathan Haines' follow-up to his award-winning jazz album A Poet's Embrace. Vermillion was produced by veteran London Producer Mike Patto and recorded to an Ampex 300A half inch tape machine in an effort to capture the sonic integrity and feeling of Rudy Van Gelder's legendary Blue Note recordings. Tthe cover clearly styles itself on the classic Blue Note releases.
While Haines is probably better known in his DJ, soul/jazz mode (his most popular song on Spotify is a cover of Steely Dan's FM) I've always loved his straight ahead jazz forays.
Often it's his ballad playing that gets remarked upon in the jazz context – and Haines is a great ballad player – but less celebrated is his great sense of swing, which is so evident here. This little known track was one Haines wrote as a tribute to Dave Brubeck's 'Take Five'. Haines' tenor darts in and out of the horn section with a flurry of melodic phrases, never over-playing on what is essentially an ensemble piece.
As you'd expect it's a wonderful sounding recording – apparently to obtain an authentic reverb sound Haines pumped the mix into York Street's studio car park, a huge cavernous brick building.
If, as one critic said, this is "bar-room jazz for the smoke free (or should that now be "vape") generation" that's fine by me. Note pianist Kevin Field's typically on-point playing.
Greg Fleming is an Auckland based musician with his band The Working Poor. You can follow him on Spotify here