Introduction
With the inevitable pendulum swing of popularity that music categories undergo, progressive rock, that most maligned of music genres, is once again in vogue with imitated, revered and original albums the subject of collector frenzy. But what exactly is prog rock? As with any category of music the definition is dangerously subjective and is often as much what the fans want it to be as the bands themselves.
Wikipedia describes progressive rock, to give it its full title, as "A rock music subgenre that originated in the United Kingdom … throughout the mid to late 1960s and 1970s. It developed from psychedelic rock and originated as an attempt to give greater artistic weight and credibility to rock music. Bands abandoned the short pop single in favour of instrumentation and compositional techniques more frequently associated with jazz and classical music in an effort to give rock music the same level of sophistication and respect." International artists most readily associated with the term prog-rock include Yes, Genesis, Pink Floyd, and Emerson, Lake and Palmer.
But New Zealand artists never really took to prog rock, right? Well not so fast. Here we present a 1970s Top 10 New Zealand prog rock LPs – evidence that the country had its own prog scene via a steady stream of album releases during the decade. These albums (a hit single was almost bad news for a prog rock band, credibility-wise) bear testament to a vein of our musical culture that has flown somewhat under the radar.
Wellington garage rockers Tom Thumb released what is arguably New Zealand's first recognisable prog rock. In the same way that England's Pretty Things headed from R&B/garage into prog territory with the concept album S.F. Sorrow, Tom Thumb jumped from a mid-60s cover of 'You're Gonna Miss Me', timed at 2'00" exactly, to 1970 concept EP Ludgate Hill.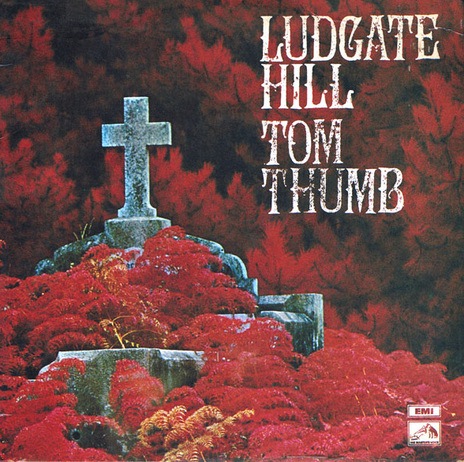 In an interview with John Baker (recounted by AudioCulture's Andrew Schmidt in 2014), Tom Thumb bassist Rick White noted: "We all started smoking dope, writing opuses and rehearsing every night, playing bands like Yes and Genesis … we just followed the trend."
Written by non-band members Martin Hadlow and Dick Le Fort, and inspired by the 1666 Great Fire of London (but able to be interpreted as the story of a nuclear attack), the EP was recorded with HMV in-house producer Peter Dawkins. Originally split into four parts – 'Prelude', 'Destruction', 'Dawning', and 'Tomorrow' – Ludgate Hill can be listened to as a continuous 10-minute track. Reminiscent at times of Deep Purple and The Moody Blues, the EP featured sound effects, a bizarre couple of lines from 'The Grand Old Duke of York', strings, spoken word, fuzz guitar, church bells, and multiple time changes – all housed in a sleeve featuring a picture of a blood-red coloured graveyard.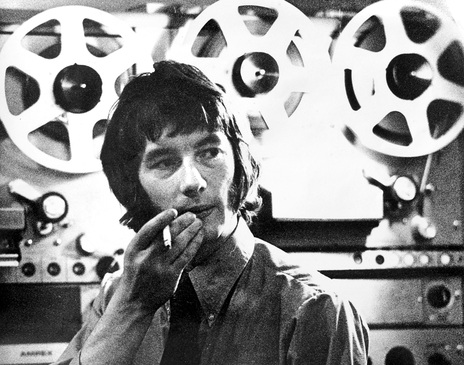 The La De Da's, also from garage rock origins, went one step further with a full-blown concept album, The Happy Prince. Also released in 1970, it came complete with quasi–psychedelic cover and featured spoken-word interludes between each track. In truth, when stripped of the spoken word passages the songs themselves could perhaps be better described as prog pop rather than prog rock. Written by band members Bruce Howard and Trevor Wilson, the storyline was based on Oscar Wilde's children's tale of the same name. The spoken-word interludes are enunciated in a faux plummy English voice by Adrian Rawlins, though the songs have their charm in isolation. The album is today regarded as one of the lesser lights in the La De Da's catalogue, though in fairness, the band was never totally happy with the recording.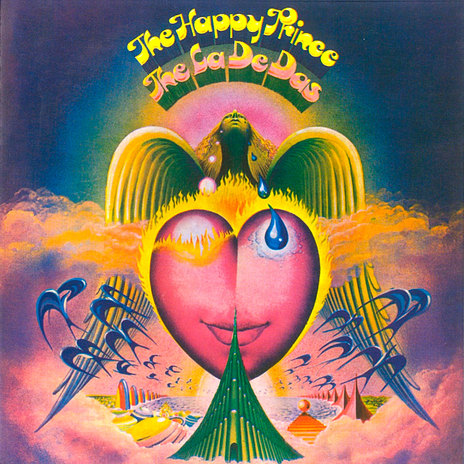 As the decade got into full swing the musical winds were blowing in strongly from the UK, and prog rock was hastening the shift in dominance from singles to LPs. A few Kiwi bands bravely took up the challenge.
1. Farmyard – Farmyard (1970)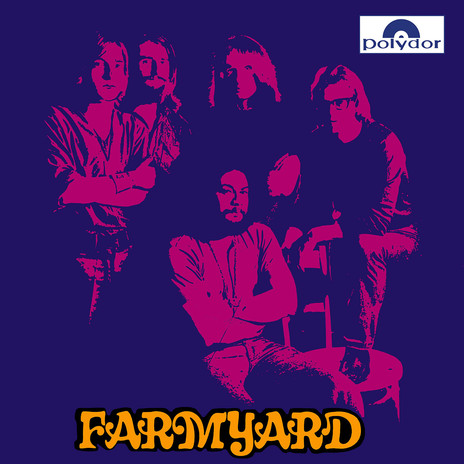 In 1970 Wellington's Farmyard, featuring Tom Thumb's Rick White and Tom Swainson, released their Peter Dawkins-produced, self-titled debut. Farmyard was packaged with a poster in a plastic bag closed by a clip lock at the top. This one pretty much ticked all the prog rock boxes: seven long tracks, superb musicianship, and a track split into Part 1 and Part 2 ('Which Way Confusion'), a formula followed on the band's second and final album. By the time of 1971's Back To Fronting, Farmyard had in fact split, so tracks were produced by individual members of the band. Back To Fronting's fold-out cover mirrored the trend of international prog releases such as King Crimson's In The Court Of The Crimson King by featuring no wording at all. With a line-up that included a classically trained guitarist, a flautist from the National Youth Orchestra, and former garage rockers with a penchant for alt-country, the music on both albums was eclectic to say the least. Across the two albums the tracks ranged from jazzy riff-heavy sax dominated workouts to quirky country tracks, and all manner of prog styles in-between. The two albums are available online with plans afoot to reissue both on vinyl in 2019.
2. The Cleves – Cleves (1971)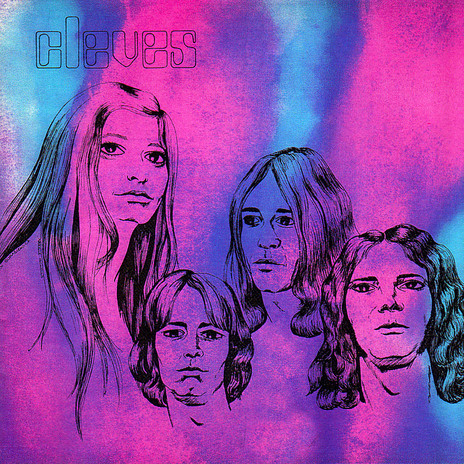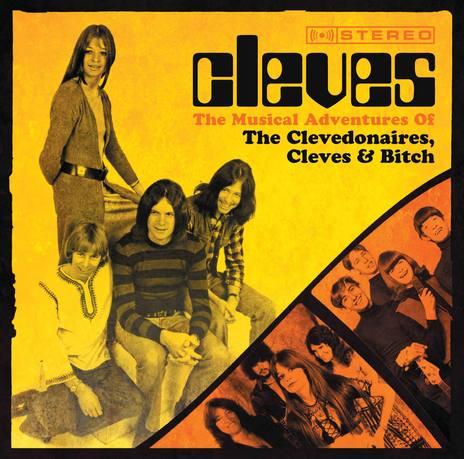 The Cleves began as folk group the Clevedonaires before adopting an altogether heavier sound following a move to Sydney. Cleves, their only album, was recorded pretty much live with producer Richard Batchens, who later engineered Split Enz's Mental Notes. The group notably featured the bluesy vocals of Gaye Brown, with guitar by brother Ron. This long-unavailable album was re-released on vinyl by Real Groovy Records for Record Store Day in 2015. Grant Gillanders' liner notes quote Australian rock historian Ian McFarlane's description of the album: "A prime example of where psychedelic pop gave way to a more progressive aesthetic. The album is dominated by longer tracks, atmospheric organ/fuzzed guitar interplay and tight vocal harmonies". The band later moved to England and morphed into glam-rockers Bitch.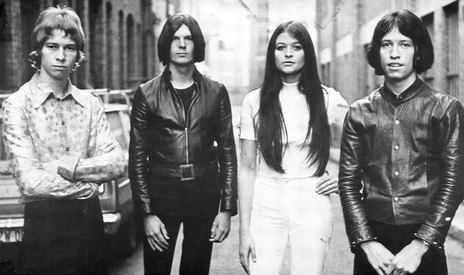 3. Lutha – Earth (1972)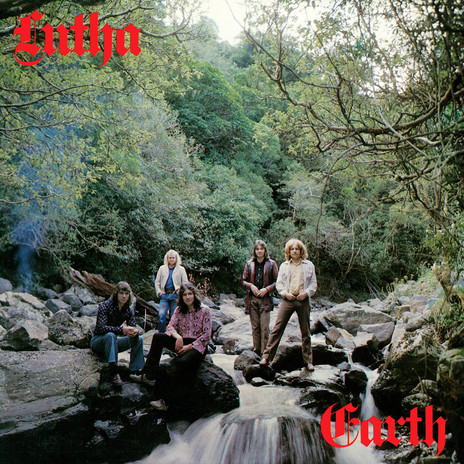 Dunedin's Lutha recorded their self-titled debut LP in early 1972 using HMV's new 8-track desk in Wakefield Street Wellington with Peter Dawkins producing. Featuring all-original material, the tracks at times feature a folkier vibe with strong vocal harmonies (the band covered Crosby Stills and Nash in their live shows) than the other albums in this list. Nonetheless the sophisticated instrumentation – including Kevin Foster playing The Peddlers' Roy Phillips' Hammond B3 organ – place the album, and its follow-up, 1973's Earth, firmly in the prog rock category. Songs such as 'Sun Song (Anaximander Ramblings)', a song about a Greek philosopher, provided further confirmation. In 2006 both Lutha and Earth were compiled onto CD with live tracks, and both are now available through online services.
4. Dragon – Universal Radio (1973)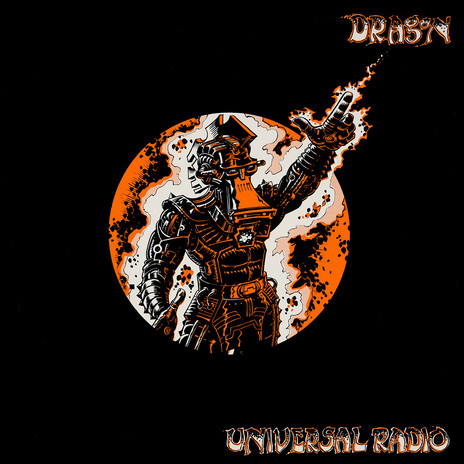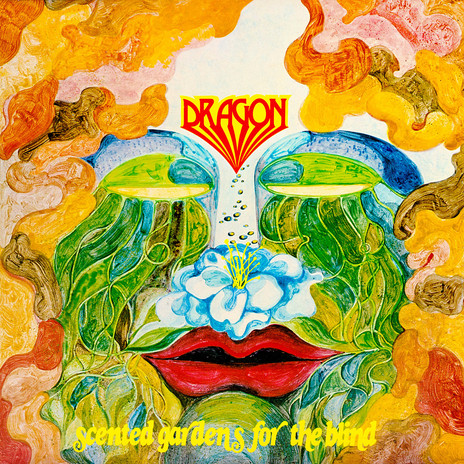 With guitarist Ray Goodwin as main songwriter, the early Dragon were far from kings of the classic three-minute radio hit. They recorded two straight-between-the-eyes prog rock albums with 1973's Universal Radio and 1974's Scented Gardens For The Blind for PolyGram, each produced by Rick Shadwell. Both were released on the Vertigo label, home of many legendary UK prog-rock albums. Universal Radio featured striking cover art by Dick Frizzell. By now prog artists were generating increasingly long tracks – in England the Yes double LP Tales Of Topographic Oceans featured just one track on each of its four sides. Universal Radio reflected this trend with two 11-minute plus tracks in 'Patina' and 'Avalanche'; Scented Gardens For The Blind has just six tracks in total. The tracks across both albums however are more notable for their general vibe than memorable tunes or lyrics, and tend to drift somewhat over their lengthy duration. The band changed focus dramatically following the departure of Goodwin, forging a highly successful career in the pop-rock field. Only Universal Radio has seen the light of day on compact disc, in a deluxe edition released by Australia's Aztec Records. However both albums are now available, complete with bonus tracks from contemporaneous singles, through online services.
5. Split Enz – Mental Notes (1975)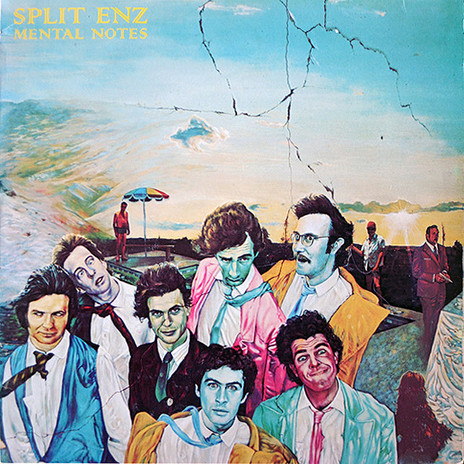 1975 saw what could be described as the high-water mark for New Zealand prog rock: Mental Notes, the debut album by Split Enz. This was truly progressive rock in the best sense of the word in that it sounded like nothing that had gone before. Writing on Kiwi prog rock on his website Witch Doctor in May 2016, Gary Steel summed up the album thus: "Split Enz can be heard in their most prog-rock infected phase on their first, Australian-recorded album, the legendary and still awesome Mental Notes. This was the true flourishing of Kiwi prog: classical influences, Mellotron-heavy, killer chords. It was influenced by Genesis, but the frankly psychotic presence/lyrics/singing of Phil Judd took it into another dimension." Phil Judd's epic painting on the foldout cover added to the whole package, a classic of its time. Second Thoughts from 1976 saw the prog influences tapering away to be replaced almost completely by a poppier sensibility on their third album, 1977's Dizrythmia, the band's first album to feature Neil Finn. Mental Notes has been almost continuously available since release, and is available on digital services.
6. Ragnarok – Nooks (1976)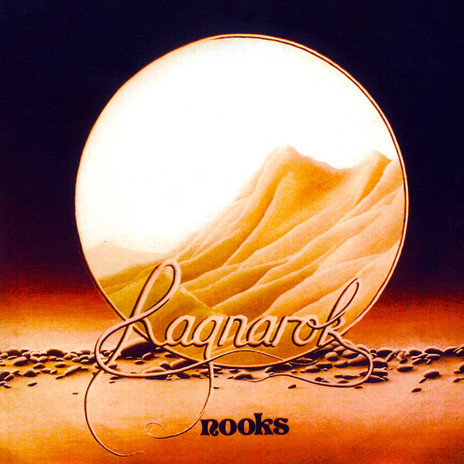 Ragnarok's self-titled debut from 1975, and their second album Nooks from 1976, show the group to be perhaps the most unabashedly prog-rock of all on this list. Self-produced, and recorded for the short-lived Revolution Records label, Ragnarok featured the striking vocals of Lea Maalfrid, and washes of Mellotron and Moog synthesiser by Andre Jayet. A superb painting on the sleeve of a Viking helmet in a desert (by Roger Jarrett) complemented the music inside. Although Maalfrid quit to pursue a solo career, the band continued to tour the pub circuit (a live bootleg of the era features a Pink Floyd medley), eventually attracting the attention of PolyGram. Second album Nooks, produced by Rick White, ramped up the Norse mythology themes, and with the exception of the glammy track 'Capt. Fagg', has held up well as an example of synth-driven symphonic-style prog. Long unavailable and never officially released on CD or digitally, the Ragnarok LP commands eye-watering prices for an original – expect to pay upwards of $300. Nooks is available through online services.
7. Think – We'll Give You A Buzz (1976)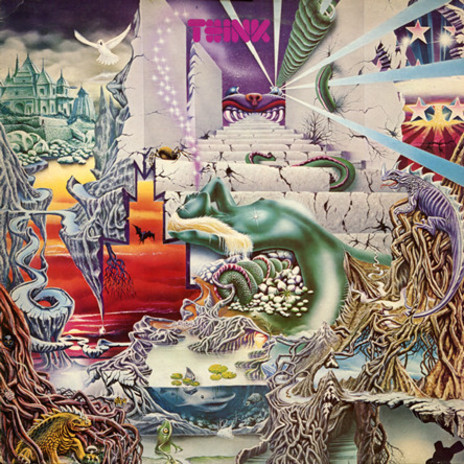 In 1976 Auckland-based Think released their only album, We'll Give You A Buzz, featuring six long tracks with great instrumental virtuosity. Highlights include the guitar wizardry of the late Phil Whitehead and strong Hammond organ and synth by Don Mills. Recorded in a week at Stebbings by Julian Lee and Phil Yule for WEA, the album was released on the prestigious Atlantic label. We'll Give You A Buzz featured a striking album cover design by Neil Vesey. Unheralded at the time of release, but extensively bootlegged on CD since, the album was finally officially released on digital channels in 2014. The average price for an original of this one from online re-sellers is north of $600, a sign of both its poor original sales and the current high regard for its musical content.
8. Schtüng – Schtüng (1977)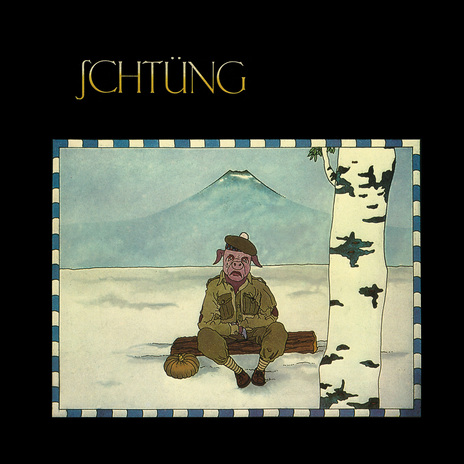 By 1977 punk and disco were splitting music fans into tribes, neither exactly enamoured of prog, but that didn't stop the release of Schtüng's self-titled album, now regarded as something of a genre classic. All highly proficient musicians, the music on their sole album consists of intricately arranged, melodic numbers with a strong English flavour, and a high humour quotient. Originally from Wellington but moving to Auckland, Schtüng boasted several multi-instrumentalists, and imaginative songwriters in Andrew Hagen and Morton Wilson. Yet another produced by Rick White, from a classic prog point of view the highlight of the album is the seven-minute keyboard-based instrumental 'Au Revoir'. Tantalisingly, a second album was largely completed but is yet to see the light of day. Although never released on CD, Schtüng is now available online, having being meticulously remastered by the band's Dave Bowater.
9. Airlord – Clockwork Revenge (1977)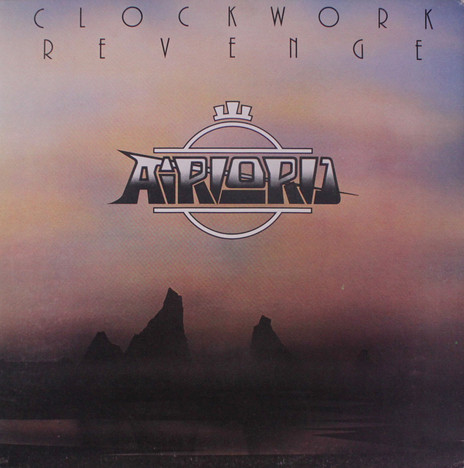 Another album that went practically unnoticed on release, but has gradually garnered a positive reputation among prog fans over time, is the sole release by Airlord (the name of the band alone screams prog rock). Vocalist Steve MacKenzie had been in duo Friends with songwriter Reece Kirk, before putting the band together in Wellington in 1976. Moving to Australia in 1977, Airlord recorded Clockwork Revenge for Festival's Infinity label. Musically this one wears the influence of Genesis on its sleeve; at times the vocals recall Peter Gabriel to a startling degree. With just seven tracks there's plenty of time for guitar and keyboard dexterity. The songs, written by MacKenzie and Raymond Simenauer, feature lyrics straight from the prog rock template – 'Earthborn Pilgrim', 'Pictures In A Puddle' and the title track all reflective of English prog practitioners. Released a couple of times on vinyl in the 1980s but unavailable since, the album was finally made available through digital channels in 2020.
10. Living Force – Living Force (1977)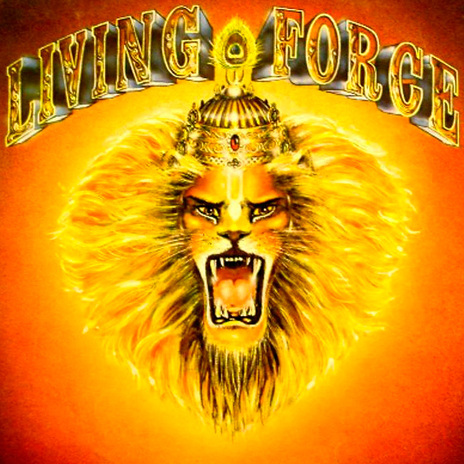 The last gasp of 70s prog rock in New Zealand came with the self-titled debut album by Auckland group Living Force. A super-group of sorts, Living Force featured guitar heroes Harvey Mann, formerly of The Underdogs and Space Farm, and Eddie Hansen from Ticket. Newly "cleaned up" and devoted followers of Krishna beliefs, their sole album has instrumental virtuosity to burn. With clear influences of Santana and Mahavishnu Orchestra, percussion-heavy guitar-led instrumentals dominate the album. In his story on Living Force for AudioCulture Gary Steel described the music thus: "On a good day, the mellifluous, creamy notes – sometimes in unison – produced by Mann and Hansen over epic instrumental workouts could make for exhilarating listening, and if you closed your eyes you could pretend you were hearing a pairing of John McLaughlin and Carlos Santana, like the one on their dual guitar deal Love Devotion Surrender." Original vinyl copies of Living Force are snapped up by collectors.
--
Overture: Gary Steel's Short History of New Zealand Prog