For the first few years of the 1970s progressive rock was very likely the most popular genre on earth, with bands like Yes, Emerson Lake & Palmer and Jethro Tull helping to redefine the rock spectacle as huge live events and album sales frequently hitting the top of the charts.
So why, then, are there so few recorded examples of New Zealand-made progressive rock? And why were we so late to the party?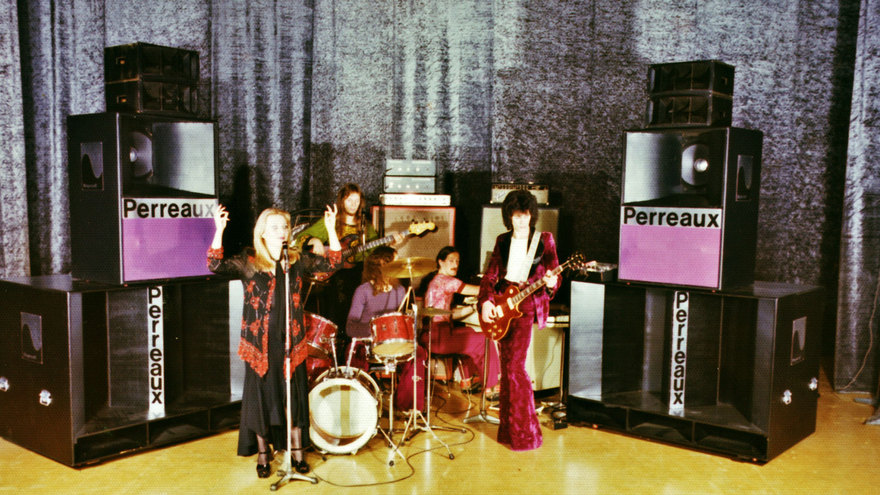 Progressive rock was essentially an outgrowth of English psychedelia where rock bands became infatuated with how to "progress" their music. Psychedelic drugs and the birth of albums as self-contained worlds (as opposed to a collection of singles) opened the door to a world of experimentation, and suddenly, anything seemed possible. Recording studios went from 4-track to 32-track in just a few short years, enabling complex overdubbing and editing, while musicians became open to influences from jazz, European classical, and world music before marketing drones had applied a name to the traditional music of other cultures. Musical virtuosity was a bridge through which songs could be extended and combined with both complicated written sections and frenzied soloing, not to forget the obligatory florid lyrics.
America didn't have the sensibilities to produce genuine progressive rock – they had jazz-rock fusion for a similar melding of rock firepower and instrumental virtuosity – but New Zealand in the early 70s was still very much seen as being in the shadow of the British Empire, which makes the lack of progressive rock in Aotearoa even more mystifying.
Certainly, progressive rock was hugely popular with New Zealand audiences, and releases like Jethro Tull's Thick As A Brick (1972) and ELP's Brain Salad Surgery (1973) got spectacular displays in local record shops, while Yes's Close To The Edge was dissected as a serious work of new music on William Dart's Concert Programme show as well as his NZ Listener column. Unfortunately, there are no album charts before 1975 to confirm the popularity of progressive rock albums, but the 1975 charts confirm that albums like (Yes keyboardist) Rick Wakeman's The Myths And Legends Of King Arthur And The Knights Of The Round Table and Pink Floyd's Wish You Were Here spent weeks on the No.1 spot, while no New Zealand albums at all (let alone New Zealand progressive rock albums) reached the coveted spot.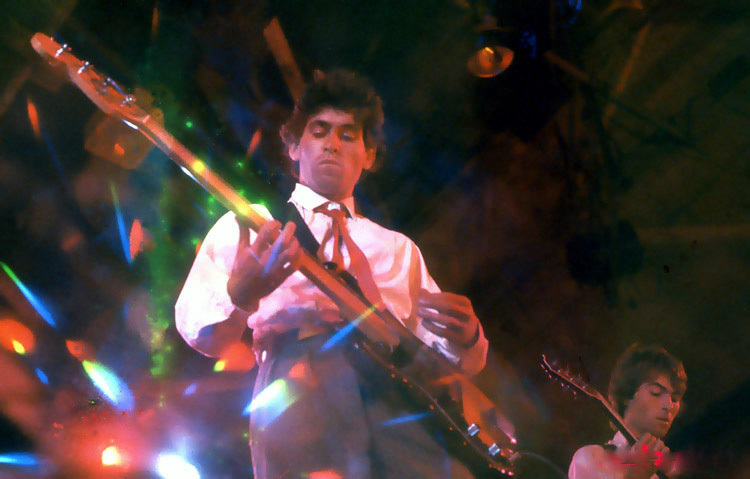 But perhaps the lack of home-grown progressive rock in New Zealand isn't really mystifying at all. Our music industry was a bit of a shambles in the early 70s, and for a variety of reasons, we hadn't successfully transitioned from a singles-based music economy to an album-based culture. Through the tyranny of distance we were always behind-trend, and odious import restrictions on instruments and equipment made the more cutting-edge technology required for progressive rock a rarity here. There's a story – possibly apocryphal – about New Zealand only having one Mellotron to share around multiple bands, and it goes right to the heart of the problem.
A more pertinent reason for the small number of New Zealand progressive rock bands might be explained by something more basic, however. Just because audiences love an overseas style doesn't necessarily mean that local bands want to pick up on that style, or that we want to hear New Zealandbands trying to replicate that style. A good example is the glam movement, which ran concurrently with progressive rock in the UK and was massively popular. How many glam bands existed in New Zealand? Well, Alastair Riddell's Space Waltz were influenced by the glam movement (and more specifically, David Bowie) and Split Enz certainly took on some of its theatrical visual cues, but their makeup and costumes is more likely to have been inspired by Peter Gabriel of UK progressive rock band, Genesis. [Further reading: Ten Moments in New Zealand Glam]
The hippie movement in New Zealand was in full swing in the early 70s and that also didn't necessarily gel with the often dystopian nature of progressive rock. We were infatuated with James K Baxter's Jerusalem commune and other back-to-the-land initiatives and The Whole Earth Catalogue. It wasn't surprising, therefore, that many were drawn to the more rustic styles of rock coming out of America at the time, including the roots rock of The Band along with the country-rock of late-period The Byrds and many others and the folk-rock of Crosby, Stills, Nash & Young. Early 70s underground rock bands in New Zealand tended to be earthy rather than ascetic, and more inclined to follow the example of Hendrix and Santana into drawn-out power grooves than the end-of-the-world scenarios portrayed in songs like '21st Century Schizoid Man' (King Crimson).
The progressive rock phenomenon was quintessentially English, and its influence was pervasive throughout Europe well into the 80s (many great prog bands came out of Italy, especially). Despite huge popularity in the US, however, the music was just too culturally distinct for American musicians to grab it and make it their own, except in isolated examples of faux-prog like Kansas or Canadian band Rush … and maybe that's true of New Zealand, too.
Still, there was a small cache of New Zealand bands whose music was either influenced by prog, leaned towards prog or was fully enamoured of the genre. New Zealand's creative relationship with progressive rock may be a short story, but it's a fascinating one, because our small number of prog-influenced groups were mostly distinctive, which means that today, those albums fetch big money on websites like Discogs.
So without further ado, here's my guide to the progressive rock bands of New Zealand:
Progressive Rock Precursors
The Cleves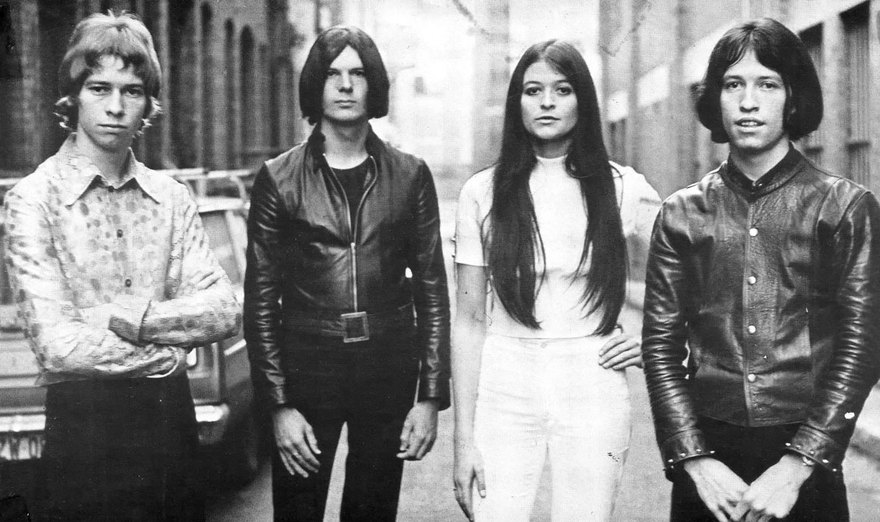 This group originally hailed from Clevedon near Auckland, hence their name The Clevedonaires, which had shortened to The Cleves by the time they headed to Australia for a successful stint culminating in their debut (and only) album. The self-titled 1970 album has been described as "psych with a progressive accent", although it's really a pre-progressive boiling pot of all the influences the group had soaked up, including folk music, harmony singing, fluid Santana-like guitar lines, soul-influenced grooves and Hammond organ playing that brings to mind early Deep Purple. It's an intriguing, eclectic record produced by Peter Bardens, who would go on to engineer the Split Enz classic, Mental Notes, and while there are extended tracks with long solos it's progressive only in the loosest sense of the word.
Tom Thumb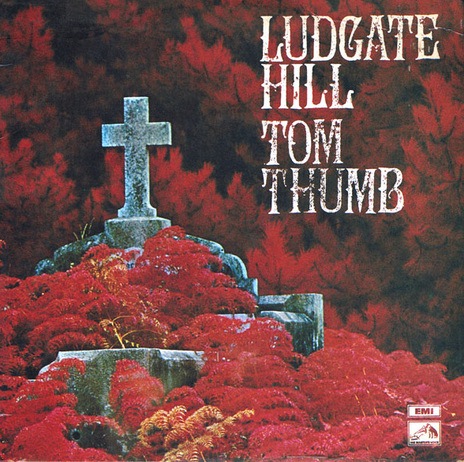 This Wellington group had a background in hard-rocking R&B but Tom Thumb's 1970 release Ludgate Hill (released as a 7-inch EP) bore many of the hallmarks of progressive rock: portentous classical-styled piano, a concept (about the 1660 Great Fire Of London), musically nimble bass playing, orchestral bombast with studio-enhanced strings. But really, this is closer to the kind of thing The Pretty Things were doing with 1968 concept album S.F. Sorrow: psychedelia getting serious about itself, but not yet quite fully fledged progressive rock. And sadly, as impressive as it was, it would be the group's swansong.
Farmyard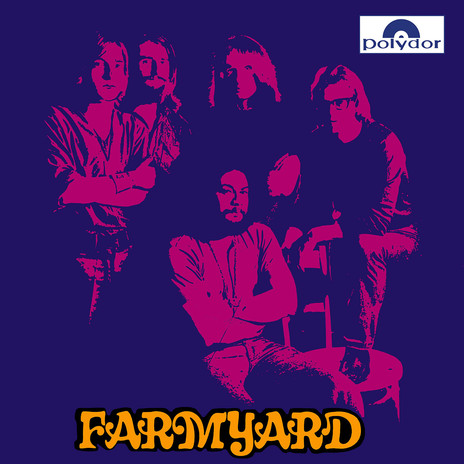 Another Wellington group whose two albums (from 1970 and 1971 respectively) are often mentioned in the same breath as those two magic words, "progressive rock", Farmyard are a true prog precursor. The group's psychedelia is drifting towards the kind of mysticism that bands like Yes (with their Lord Of The Rings and Gurdjieff-inspired lyrics) favoured, and songs like 'I Sit Alone' certainly have florid lyrics, hilarious narrations, flutes billowing around and a few unnecessary time changes, but they're closer to the pompous orchestrated folk of The Moody Blues than King Crimson. Great though!
On the fringes
Ticket, Taylor, Mantis and Living Force are all bands that have been occasionally referred to as progressive rock, but take another listen. Ticket is hard-rocking early 70s stoner music, while Mantis was a groove-based Fijian band, and Taylor was all about raunchy rock and roll. Living Force, on the other hand, were what happens when a guitar hero (Harvey Mann) joins the Hare Krishna sect and blisses out: beautiful, serene boredom and guitar solos that are so endlessly meditative that they send you to sleep. Musically, Living Force was closer to jazz-fusion practitioners like John McLaughlin and his Mahavishnu Orchestra.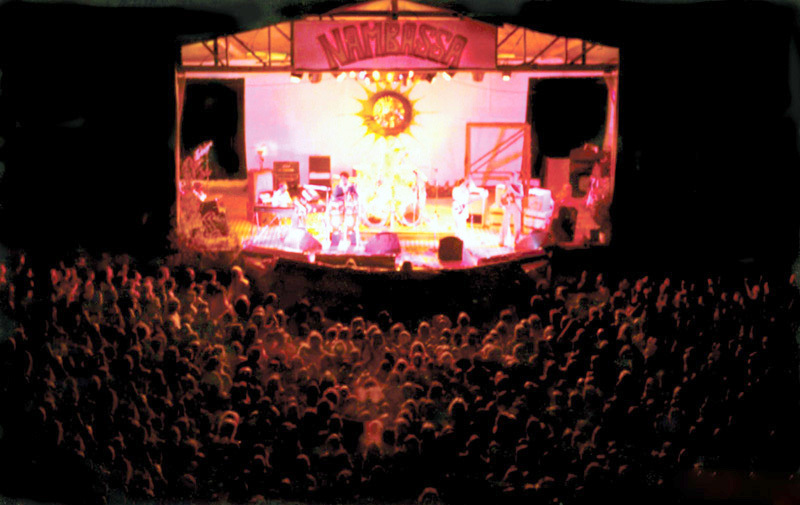 The real thing
Dragon
Dragon? We're pulling your leg, surely! Those familiar only with the group's big hits after they headed for Sydney and hooked up with keyboardist/songwriter Paul Hewson will be shocked (and possibly dismayed) by their first two albums, both impossibly rare and forged in an entirely different musical universe. While Dragon's first album, Universal Radio (1974) sounds like a rock band thrashing around trying to find a sound, there is a wiggy synth solo in 'Patina' that suggests a prog undertow. This comes to the fore on their 1975 follow-up, Scented Gardens For The Blind, which features just six long pieces. I want to be kind, because I like this album, but it's really quite awful. It sounds like a group trying to be progressive rock but the parts just don't quite fit. There are synth solos and lots of enjoyably fruity organ as well as nimble bass-lines, but also fairly feeble attempts at the kind of oddball time changes prog excelled at. Marc Hunter's vocals are muscular and able and you can almost hear a nascent pop instinct desperately clawing its way out of a maze on some tracks. 'La Gash Lagoon' features a Mellotron borrowed for the occasion from Distillery keyboardist Steve McDonald.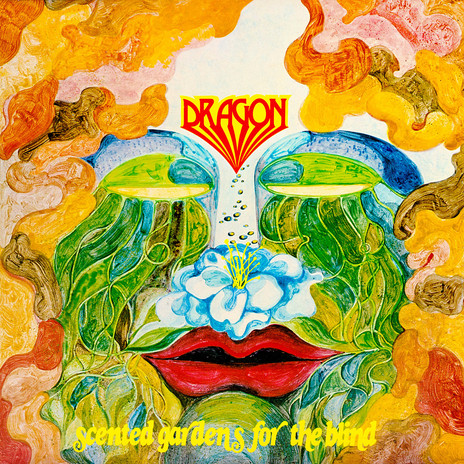 Split Enz
Mental Notes is the mother lode: the undisputed classic of New Zealand progressive rock, and yet much of its appeal is because it's so distinctively different to the average prog album. Split Enz was more of an arty folk-theatrical ensemble before Mental Notes, and rapidly evolved into a new wave power pop band after Mental Notes, which makes this monumental work still harder to fathom. But if you accept that progressive rock was always a conglomerate of influences rather than a set style, albeit a conglomerate with its own lexicon and some musical trademarks, then it all becomes easier to process.
Swap the dystopian content of King Crimson and ELP songs for a dark, edgy, psychotic rumination on isolation driven by Phil Judd but fleshed out by the one-man-orchestra of keyboardist Eddie Rayner and the melodic gift of Tim Finn, Mental Notes perfectly captures the frustration of being stranded in a very dark paradise far from all the action. It's an album with a bit of everything, and the group's personality and what it has to convey easily overcomes its obvious influences (the lush Genesis keyboards, the Roxy Music mannerisms). This is about songwriting more than it is about virtuoso musical moves, and the jerky time signatures are there for a reason: to fully convey the dislocation of the subject matter. This was confronting art then and it still is, and in performance, with the theatrical aspects of the group hammering home the psychosis, audiences were split. When this author saw the group perform in 1975 there were numerous catcalls and cries of "poofs!" and "wankers!" and when, to mark its 10th birthday, Split Enz attempted to play material from this album (with a slight return of former members) during the 1983 Sweetwaters festival the group was roundly booed. Several tracks on Eddie Rayner's solo album Horse were vaguely proggish and, of course, his orchestration of the group's work through the manifestations of ENZSO reinforces the classical emphasis.
Ragnarok
It seems an anomaly that a group from Aotearoa would name themselves after a Norwegian God, and to make matters more confusing there's also a Norwegian band with the same name. But despite the fact that the two Ragnarok albums came out on the cusp of the punk revolution, all these years later they stand out as remarkable examples of the genre. No doubt helped by pub residencies and regular work that turned them into a well-oiled unit capable of wowing audiences with Led Zeppelin and Pink Floyd favourites, somehow the group turned out a self-titled debut in Ragnarok (1975) followed by Nooks (1976), both of them markedly different but equally great. Combining a muscular rhythm section with oodles of synth and Mellotron, the first album featured the powerful pseudo-operatic vocals of Lea Maalfrid and some fiery space-rock wig-outs. Minus Maalfrid (who went on to international songwriting fame), Nooks was slightly more subdued and spacious and steeped in Norse mythology, but with two synths and a synth guitar as ammunition, nothing else sounds quite like it. Ragnarok had the chops, the latest technology and the material, but by the time they materialised, the time wasn't quite right for them.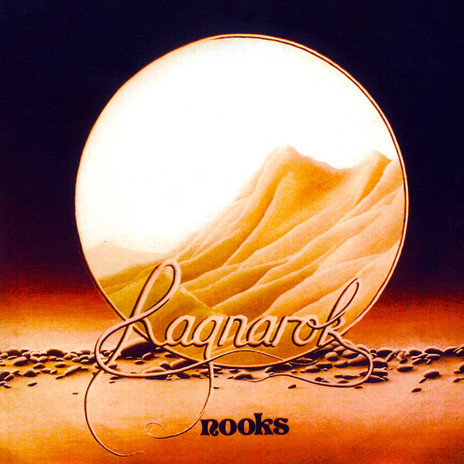 Think
To think (ha-ha) that Think's one and only album, We'll Give You A Buzz (1976), appeared just as punk was readying to pounce on prog's pomp. Apart from a not-so-great diversion into boogie-rock, 'Rippoff' – and even that features a cool Moog solo – this is an album of art-prog that has the aroma of Yes circa 1970, a record out of time but one that shines up quite well decades later. This group started out as a vehicle for Kevin Stanton (later of Mi-Sex fame) who left before the group signed to WEA. There are none of the harsh edges or dissonance of a King Crimson: this is melodic prog with decent harmony vocals, fruity synthesiser and languid Floyd-like guitar solos.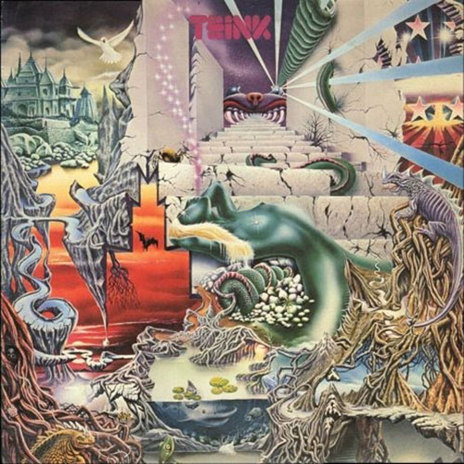 Mother Goose
Mother Goose was an anomaly in a musical genre packed with anomalies. Not only was their 1977 debut fashioned after the radio-friendly pop-prog of Supertramp, but their unique selling point was a kind of comedy burlesque, hence the song and video that will always be associated with the group, 'Baked Beans', a piece full of mixed metaphors, double entendres and nudge-nudge, wink-wink that seemed cute in the repressive heartland of New Zealand. But the big shock was that they came from Dunedin, the town that would, four years later, become the origin story for the Flying Nun label and a brand of indie rock that would put a completely new skew on the place. Not that Mother Goose cared, as by this point they were seasoned Australian-based super-troopers, and the album was recorded and primarily marketed there. The humour might be a little cringe-worthy, but this brand of melodic prog-influenced pop, as unfashionable as it instantly became, still sounds pretty good.
Schtüng
By the time Schtüng's lone, self-titled album came out in 1977 the progressive rock zeitgeist was melting away with alarming speed, but this Wellington group managed to come up with an album with a decidedly different bent, and one that still sounds fresh over 40 years later. Rather than go the virtuoso route, Schtüng is clearly influenced by clever-clogs acts like 10cc: it's smart and packed with detail and appealingly eccentric lyrics, with an almost Monty Pythonesque surrealism. Schtüng never considered themselves progressive rock, but the album's origins were conceptual: the music was written for a modern dance suite based on Shakespeare's "Seven Ages of Man".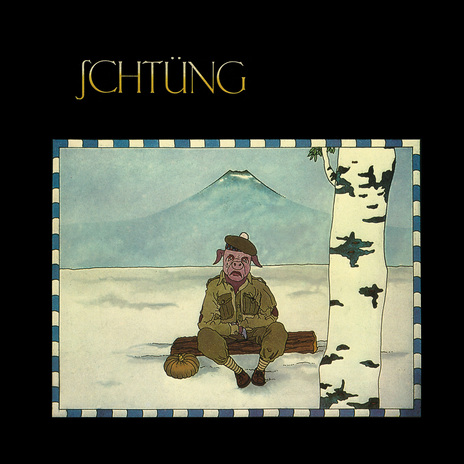 The afterbirth
Progressive rock in New Zealand was dead as the proverbial dodo after 1977, but traces remain. While BLERTA was never a progressive rock act, the B-side of their 1972 single 'Dance All Around The World', 'Freedom St. Mary's', was a slice of wild prog-influenced jazz-rock with a wailing vocal by Corben Simpson, and the later version of BLERTA featuring guitarist Fane Flaws filtered its Zappa-like routines through contemporary jazz and a small serving of prog attitude. Later, Flaws would get together with Peter Dasent and others to form The Crocodiles, a smart pop confection that occasionally betrayed its prog heart. This was more clearly manifested on Flaws and Dasent's 1983 project, I Am Joe's Music. Reputedly the Mushroom label's all-time worst-selling album, this clever and multi-layered work sounded like a Zappa-leaning prog band had soaked up some Talking Heads grooves, and it still sounds amazing. Moving forward to the digital era, in the early 2000s Auckland act Dooblong Tongdra released a couple of albums of groove-based electronic music that again incorporated some prog elements. Progressive rock has gone on to make an astounding comeback internationally, with a plethora of prog-influenced groups and even hip-hop acts cherrypicking samples from ancient prog albums. In New Zealand, however, progressive rock is a done deal and time-capsuled pretty much to its original era.
Coda: Chris Caddick chooses Ten Moments in New Zealand Prog