Bass is one of the elements in music that is often overlooked when listening to a song. Sure, you can hear it pumped up and beaming out of cars as they drive along, and certain genres of music do emphasise the beat and low low frequencies. But unless it's one of the tune's hooks, you're probably listening to the vocals or a lead instrument.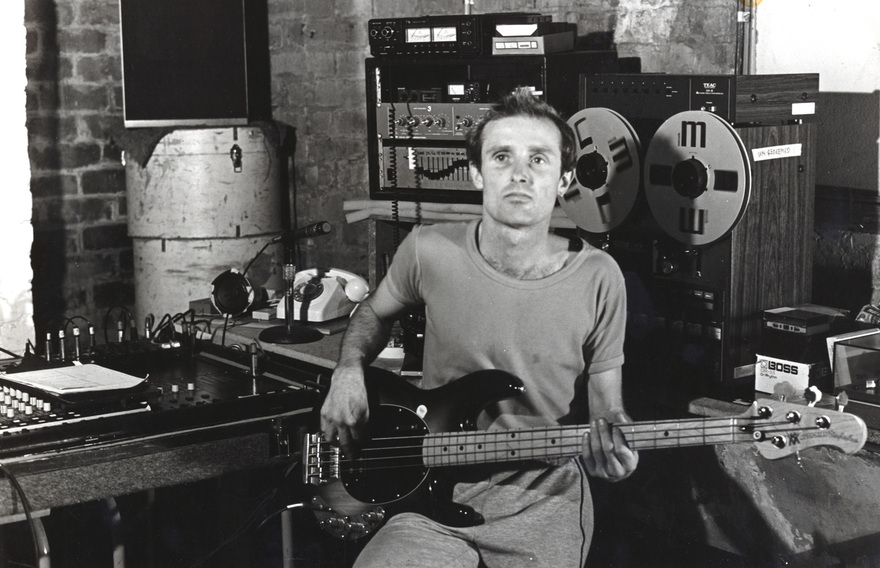 Along with drums, the bass underpins a song and gives it a solid rhythmic foundation. But as bass uses melody in addition to rhythm, if used right it creates motion that propels the song along and points the way forward.
Bass players are an unusual breed of musician, and while there are no hard and fast rules, many of the players I've met along the way have a quiet disposition. They're often found standing at the back and bridging the musical communication between the lead and rhythm sections, or just lifting a knowing eyebrow. There's an arcane knowledge there, a code, and between bass players, an understanding of just how cool the instrument is.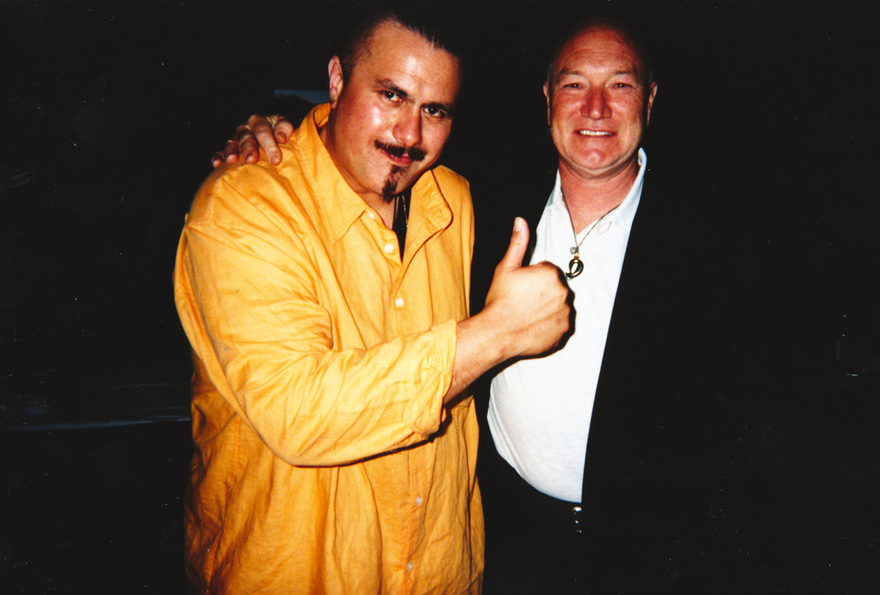 When bass clicked for me, I felt like I'd been let in on a world that few people understood. Bass instruments took on a lightsaber-like mystique and my listening focus changed forever; no more could I simply listen to the vocals and guitar or keys without breaking the various elements down in my head.
It's hard to choose just 10. My shortlist was well over 20 and doesn't include some key people so I'll mention them here … Billy Kristian, Alastair Dougal, Max Stowers, Peter Scott, Paul Woolright (Ticket, Dave McArtney and the Pink Flamingos, Cruise Lane, Hello Sailor) Nick Bollinger, Nigel Russell (The Spelling Mistakes), Chip Matthews, Peter Van Der Fluit (The Screaming Meemees) Mareea Paterson, Lez White from Th' Dudes, Justin Harwood (The Chills, Luna), Chris Orange (The Terrorways, The Features), Sid Limbert (Gentle Annie, The Warratahs, Midge Marsden Band, Raglan legends The Mudsharks), Neil Edwards (The Underdogs, The Human Instinct) Nigel Griggs (Split Enz, Schnell Fenster), Marcus Lawson (Lucid 3), Tina Matthews (The Crocodiles, Wide Mouthed Frogs), Michael Chunn (Split Enz, Citizen Band), Charlie Tumahai, Mike Hall (Pluto) Joe Lonie (Supergroove) … I'm sure readers will have plenty of other ideas but here we go with some of my favourite players and bass parts in New Zealand music.
It's hard to hear bass over laptop speakers so maybe plug into an external system and pump up that bass EQ or use headphones – they usually boost the bass frequencies. Enjoy.
1. Like love it grows stronger
Ryan Monga – Time Makes A Wine (Ardijah, 1987)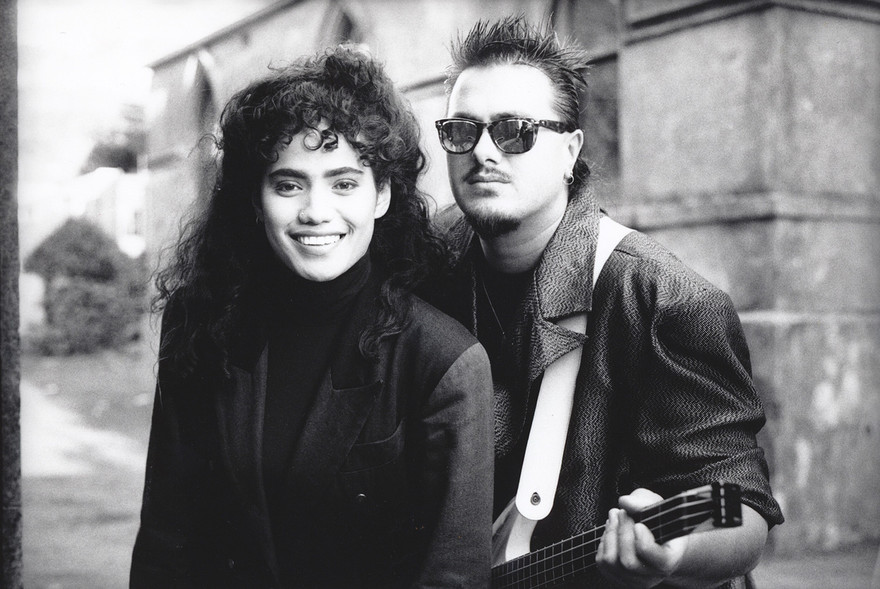 Ardijah is one of our finest funk bands, and Ryan Monga is one of New Zealand's greatest bass players, especially in the slap-bass style developed by the great American funk players such as Larry Graham, Bootsy Collins and the Brothers Johnson. Monga is a titan, he can keep a tasteful beat bouncing along with his thumb, embellishing with fills that snap at the octave above the root note. He has inspired countless others to take up the bass and Ardijah's music always gets a party going. Here is just one of their hit tracks, 'Time Makes A Wine'.
2. So much loving now that I realise
Frits Stigter – Yesterday Was Just The Beginning of My Life (Mark Williams, 1975)
Frits Stigter had a long career as a bassist, from Dizzy Limits and Timberjack through The Quincy Conserve and Redeye … along the way he played a lot of jazz-rock and soul. The bass line on the Vanda-Young penned 'Yesterday …' by Mark Williams is an exercise straight out of the James Jamerson/Motown songbook, funky as all get-out with an emphasis on the first beat of the bar, a rest, accented rhythms and busy runs happening towards the end of the bar. And it goes nuts-out towards the fadeout. Tom Swainson's drums are pretty shit-hot too. Also listen to soul cover 'A House For Sale' for some excellent disco beats and octave fills.
3. I got my wash hose
Phil Bowering – Elephunk (Low Profile, 1984)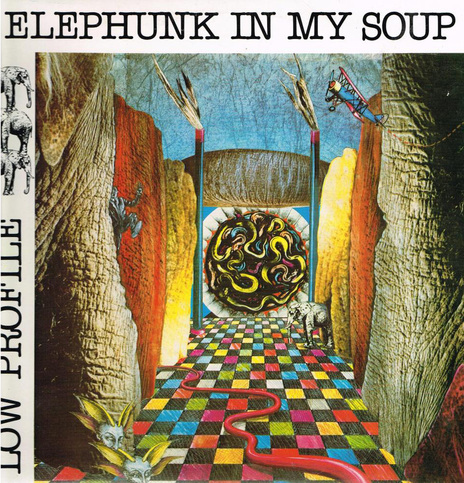 Phil Bowering and Steve Garden got down to some fun studio improvisation and experimentation in the 1980s. Under the moniker Low Profile they released two albums and three EPs, including this delightful, kooky tune on the 1984 EP Elephunk In My Soup. It induced a massive case of earworm for pretty much anyone who heard it, largely due to that bouncing bass line, which brings to life the lyric about having his wash hose. They hoped to capitalise on the theme and released their second album Elephunkin' in 1987, but this song has a life all its own. Can we all do some Elephunk please? BYO wash hose.
4. Good old love shine
Clinton Brown – Sweet Wine (Mark Williams, 1975)
Yes, I like Mark Williams's EMI period. Clinton Brown is one of our finest players, with a history that goes back further than Rockinghorse, to Rebirth and Taylor – later on he joined The Warratahs, and more recently the Rag Poets. He has a country funk about his playing on this track, released as a single in November 1975 and included on Mark Williams's second album, 1976's Sweet Trials. Reece Kirk wrote 'Sweet Wine' while under a Rod Stewart / Maggie May' influence; it was a No.7 hit and a finalist for that year's APRA Silver Scroll. Brown is all country funk punk on this, closer to a Duck Dunn/Stax soul style. For more of Clinton's playing check out Rockinghorse's 'Thru the Southern Moonlight'.
5. There's a rainbow before me
Kevin Haines – Te Rereketanga O Te Ra / What A Difference A Day Makes (Whirimako Black, 2012)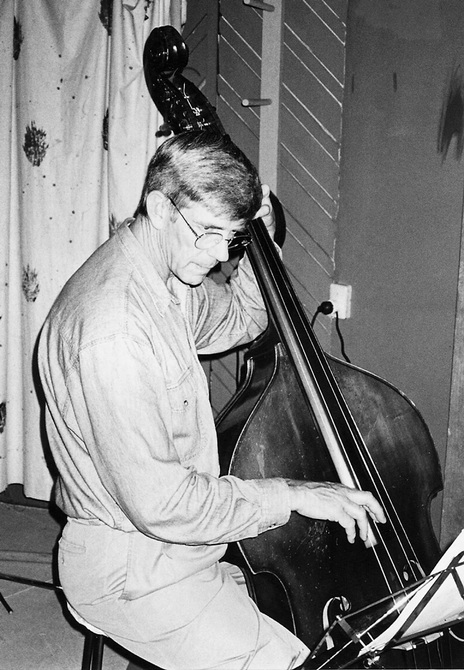 A groovy and soulful jazz player and a lovely man, Kevin Haines is the father of Nathan and Joel Haines, and an inspiration for many players. A couple of decades back I used to watch Kevin backing Tommy Adderley on Fridays at the London Bar in Auckland. He was my Yoda; showed me how to set up a double-bass bridge and taught me the basics of chord theory, then sent me on my way. I'll always be grateful for that knowledge. Here with the extremely gifted Whirimako Black he demonstrates how to leave rests and space and then give the tune a little push along in the most seductive way. And from the same album, 2012's Soul Sessions, listen to the Bacharach classic, 'The Look of Love'.
6. I walked out, you left me
Dave Gent – Why Does Love Do This To Me? (Exponents, 1992)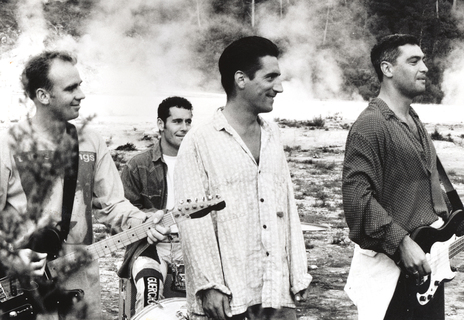 Possibly the most recognisable introduction to a classic New Zealand pop song, by one of the best showmen in one of the best bands, The Exponents. As soon as your hear those bass notes, you know what the song is. Driving beat on the verses, eighth-note fun on the choruses, lots of presence, sustain and fun. Dave Gent's confident, assertive pop-punk playing style is a hallmark of the Exponents sound. In live situations, rather than hanging at the back near the drummer (Michael "Harry" Harrilambi), Dave would have his foot on the stage monitor or perch right on the edge of the stage staring down the punters. In the early days he had a habit of throwing his favourite Fender bass up in the air with total disregard as they walked offstage. He stopped doing that after it finally broke. As Joni says, you don't know what you've got till it's gone.
7. Run for cover
Lisle Kinney – Latin Lover (Hello Sailor, 1977)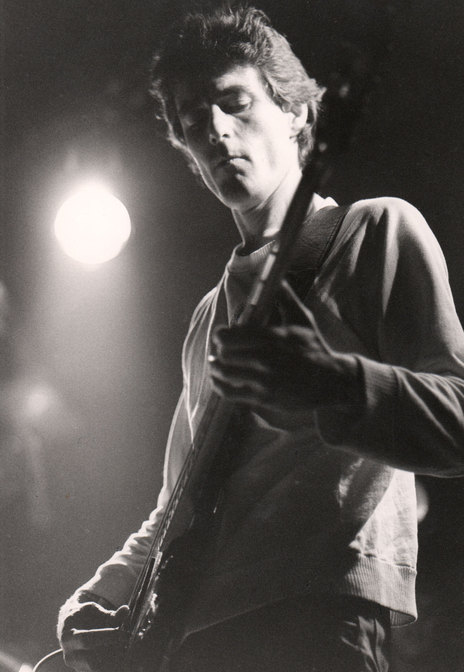 A latin / bossa influenced beat, played strongly by the Duke – aka Lisle Kinney, the Hello Sailor member who for a while was lost at sea, or possibly on a Native American reservation. Here he stretches out, playing a style that really pushes forward (whereas on 'Blue Lady', say, he largely mirrors the same beat as the kick drum). Lisle started out playing Hawai'ian instrumentals in his teens and joined Auckland soul band Brown Street led by Kaye Wolfgramm and Steve Wilson in the mid-1970s. If you want to go past Hello Sailor and find more of the Duke, go visit the 1982 DD Smash debut Cool Bananas, with 'Devil You Know', 'Bury That Gun', 'Save Yer' – or Graham Brazier's 1981 debut solo album Inside Out, on 'Street Boy' and 'Trouble In Your World'.
8. You think you are but we know you're not
Ronnie Recent – Mysterex (Scavengers, 1979)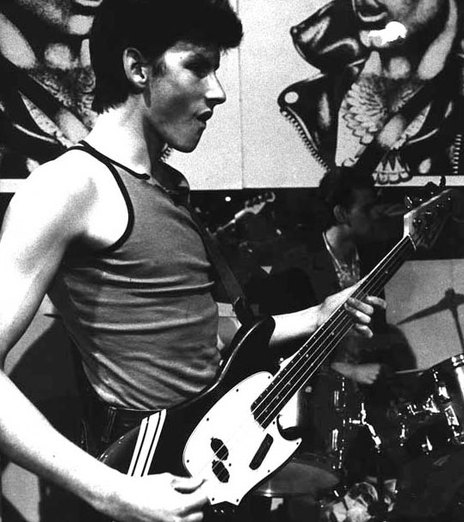 My description on this one should match the concise nature of the tune itself, so I'll keep it short. The musical hook in 'Mysterex', included on the landmark AK79 compilation, comes from the descending bass intro played by Ronnie Recent (Brendan Perry, later to gain fame with Dead Can Dance), which is doubled by the guitar until the verse begins. Simple glorious fun from The Scavengers, it's energetic garage punk and a sneering dig at an ex-band member's social standing. Nice bass too, that 3/4 sized Fender Mustang, which came complete with a factory racing stripe.
9. A three-four-five beat, I'm waltzing away ...
Bones Hillman – Counting The Beat (The Swingers, 1981)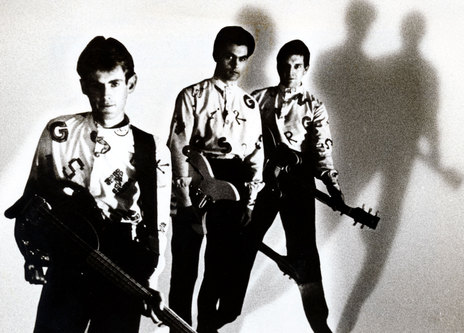 Jagged, three-piece oriented playing from Bones Hillman, who went on to big things in Midnight Oil. Along with Phil Judd and Buster Stiggs, he'll always be one corner of that original zany Swingers musical triangle to me. Also: 'One Track Mind', 'One Good Reason' … "You know two wrongs don't make a right."
10. The trouble is, you're so tall
Eru Kaukau – I Need Your Love (Golden Harvest, 1977)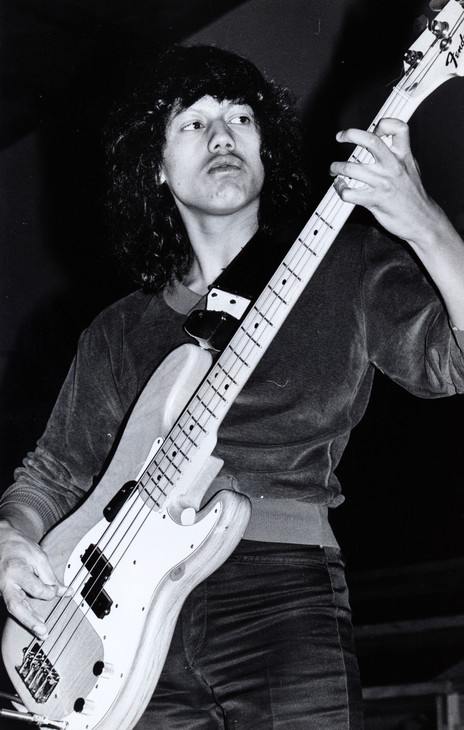 Classic disco funk, complete with those octave fills that dominated the bass parts during the disco era, 'I Need Your Love' is the song Golden Harvest is best known for. The Kaukau brothers were eventually joined by lead singer Karl Gordon, but their skills were developed with help from promoter Benny Levin, who got them musical lessons from some top-flight experienced professionals, with Eru "Junior" Kaukau getting bass tips from Billy Kristian.
11. Glowing from the cellular light
Marika Hodgson – Look Up feat. Troy Kingi (Sorrento, 2018)
Stop the presses, this one's just in and it's an instant classic. So in true This Is Spinal Tap fashion, I'm taking this list all the way to 11. It's from Marika Hodgson, one of Aotearoa's most talented bass players, under her new project name Sorrento. Marika has worked with Moana & The Tribe, Hollie Smith, Nathan Haines and plenty of other acts. Here, she sets the scene with funky filter-swept bass lines and the glorious soulful vocals of Troy Kingi.
--
Steven Shaw is the editor of AudioCulture and a working musician