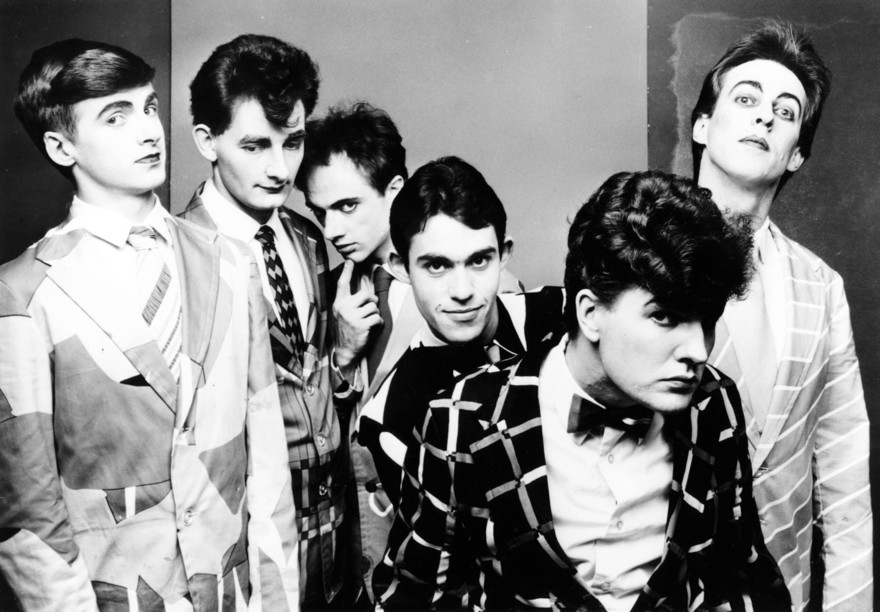 Sport and culture often seem at odds with each other in New Zealand life. Those whose lives revolve around the arts often lament at the comparative lack of attention in a rugby-obsessed society. But on 25 January 1980, it felt like there was a cataclysmic event where the legions of sports fans were suddenly on side with the music scene.
That was the month True Colours was released, and it went ballistic.
New Zealand was desperate for international approval back then, so when Split Enz – that idiosyncratic troupe of talented weirdos – took off for England in 1976, we found ourselves cheering them on from the sidelines at the edge of a very flat earth.
By the mid-70s the allure of New Zeaaland music had been depleted by the dominance of the pub circuits and the prevalence of cover versions. While a few acts had broken through to chart success, their reigns proved but brief, with the likes of Hello Sailor returning from America with drug habits and their tails between their legs. Audiences largely spurned supposedly inferior local talent in favour of the big international acts of the day.
"The Enz" were different. They had sown the seeds of patriotic fervour by largely refusing to play the pubs, and putting on concerts in town halls with an "everything but the kitchen sink" entertainment that we could appreciate, even though they were too damn strange.
Largely ignorant of the group's tortuous struggle to get a foothold in the UK amidst the punk revolution, the annual Split Enz tour back home was treated as a victory march by conquering heroes.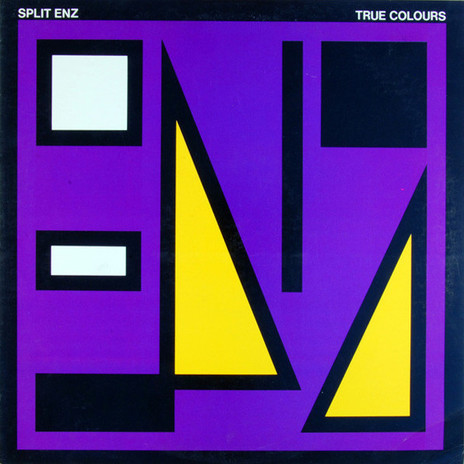 By the time True Colours was unleashed in late January 1980, the group had in fact just about come apart in the UK, having lost a major talent in Phil Judd and several others of its earlier incarnation, including Mike Chunn and Emlyn (Paul) Crowther. Having failed to generate a substantial following and fallen foul of both their record company and management, the group had retreated to Australia, where they released the transitional album Frenzy in 1979.
None of their struggles seemed to touch the sides here, though. To the New Zealand public, Split Enz were conquering heroes and just like the All Blacks, emblematic of our great nation and its batting-above-the-average talent and vigour. And that's why, when "the Enz" performed as the headlining act at the first ever Sweetwaters festival on Saturday 26 January 1980 they were met by an explosion of approval from approximately many fans – estimates range between 29,000 and 45,000 – who danced and sang and caroused their way through a set largely taken from the just-released True Colours.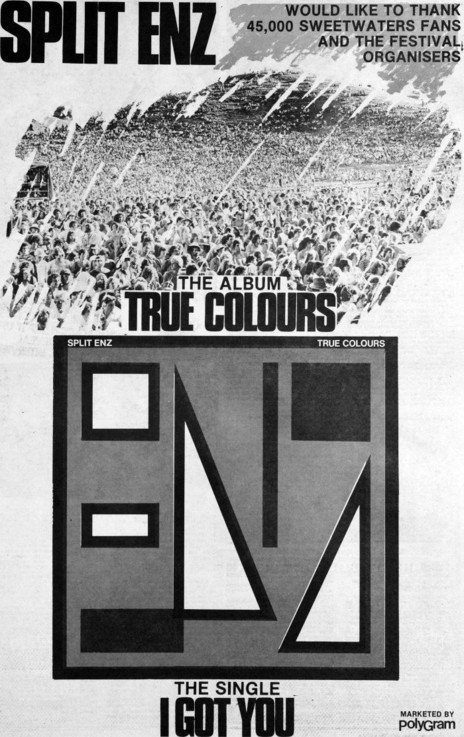 A second chance
It's rare that a group gets a second chance in the quickly evolving world of popular culture, but Split Enz – who started out as an art-folk group and had by their debut Mental Notes (1975) turned into a Gothic-flavoured Genesis with a touch of Roxy Music glam – somehow managed a hat trick with True Colours. An album that deftly straddled the then-contemporary currents of pop music, True Colours pumped with a pent-up energy that was in keeping with the post-punk and so-called new wave of the day, but there was no attempt to cravenly ape those styles.
There were superficial similarities to other acts of the time: Eddie Rayner's hyperdriven keyboards are occasionally reminiscent of Barry Andrews-era XTC, and the emphasis on driving percussion could place the group roughly in the same context as new wave groups like The Knack, whose 'My Sharona' had been a No.1 smash the previous year. But Split Enz had somehow kept their essence while pumping up their pop sensibilities.
There was a lot of luck involved in the transition from progressive rock oddballs to power pop heroes; luck that Neil Finn had joined and then started blossoming as a second writer in the group, and that his songs and singing had a more conventional, Beatles-influenced pop sound; luck that hot young engineer David Tickle came on board to produce the album.
You can practically hear that the group is desperate to succeed on True Colours, but instead of being compromised like so many other attempts to break through to commercial success, the album sounded fresh and larger than life.
It was an extraordinary year for albums. Among the strongest that would appear in the months following True Colours' release were Talking Heads' Remain In Light, David Bowie's Scary Monsters, The Police's Zenyatta Mondatta, The Clash's Sandinista, U2's Boy, XTC's Black Sea, The B52s' Wild Planet, The Cure's Seventeen Seconds, The Human League's Travelogue, and many more. Compared to some of the heavy releases of that year True Colours is a light confection, but 40 years later it remains what it always was: a poptastic selection of great tunes that remains fresh, maybe because they never sought to capture the zeitgeist and somehow always remained just that little bit apart from all the other groups, always "our Enz".
Personal reflections
At the time I was the music writer for Wellington newspaper The Evening Post and haphazardly bringing out the first few issues of my own rock zine, In Touch. As such, I was one of many thousands at that momentous first Sweetwaters festival where it was obvious that "the Enz" had become Kiwi icons (before that descriptor had become standard lingo). I even conned my way backstage to interview a very serious Tim Finn. While most of my favourite music that year was left-field underground post-punk, True Colours broke through my aesthetic boundaries and I loved it to death. It was an essential part of life and a great party record.
Having recently (hire) purchased my first powerful stereo, loud listening sessions were de rigueur. My friend Peter Corbishley (who worked at Colin Morris Records and was an arbiter of taste who could recognise a good sound engineering job when he heard one) would crank up the most senses-shifting selections, and in that mix would inevitably be three tracks from True Colours: the atmospheric 'Poor Boy' (a lovely song with a memorable keyboard arpeggio and mysterious wisps of synthesiser, but far too subtle for the average karaoke night), and its two surprising instrumental pieces, 'The Choral Sea' and 'Double Happy'.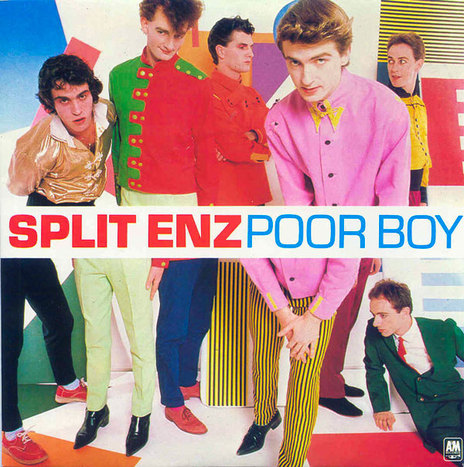 'Missing Person' had been flagged as the first single from the album but in the end, good sense prevailed and another of Neil's new songs, 'I Got You', was released, and became the group's biggest ever hit, reaching the coveted No.1 spot in New Zealand and Australia. 'I Got You' was really the first hint of Neil's flowering songwriting ability and the blueprint for everything he did later in Crowded House, from the storming chorus to the minor key verse. Even the lyrics echoed the slightly neurotic fragility he would expound upon in his later group.
While it was just the beginning for Neil, Tim's writing was particularly strong on True Colours, and he's responsible for its best songs. While his writing and singing on the previous year's Frenzy was very good, Tim was clearly still trapped in the role he had created for himself in the group as its jokester, its Master of Ceremonies; his flirtations with novelty to almost music-hall levels make it hard at times to take the music seriously. There are remnants of that on 'How Can I Resist Her', 'I Wouldn't Dream Of It' and ironically, 'Nobody Takes Me Seriously', but it's submerged. In fact, the latter track seems to allude partly to the group's image, and while in the first part he plays the fool, by the time the chorus comes around – and especially the song's insistent resolution – you know damn well that he's serious.
Resolve stiffened – making True Colours
So, how did the album come about? Noel Crombie told the ABC recently that when the band ended up without a record company or manager in England that it stiffened their resolve and led to a load of new songs being written.
"We wrote probably 40 or 50 songs before True Colours was recorded, and then a whole lot more when we actually went in to do that album. So, I think the band had a feeling at that stage that despite the hardships we were enduring, we wouldn't let the industry defeat us … we wanted to carry on."
Having retreated to Australia and signed to Mushroom, they hired the 20-year-old English producer David Tickle, whose experience included engineering for The Knack and Blondie, and who had worked on the previous year's 'I See Red'. Tickle insisted on emphasising the drums, and it's the percussive attack and spare sonic stage that propels and energises the album.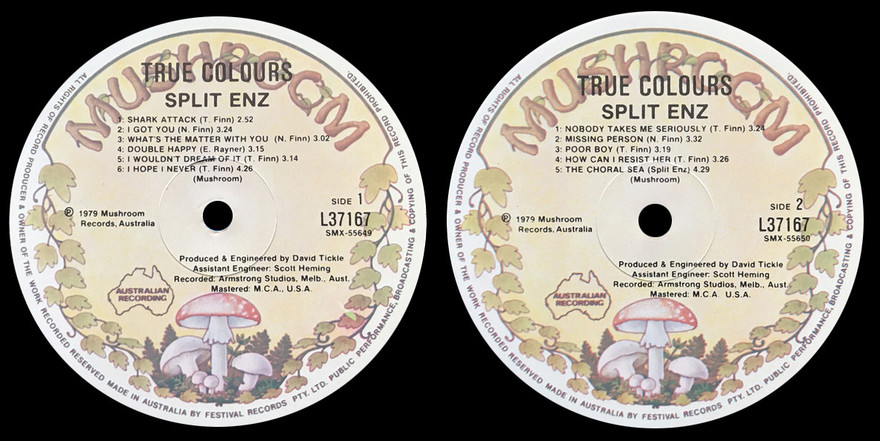 Sessions began in Sydney in October 1979. "Tickle stood in the room and cajoled, encouraged and charged them along," wrote Mike Chunn in his book, Stranger Than Fiction: The Life & Times Of Split Enz. "He saw very quickly the potential of 'I Got You' and suggested they strip it to its basics … Tickle was into the band achieving more space over resolute drum tracks. This led to Neil's guitar cutting down on sustained overdrive and chopping and chunking a lot more. Mal and Nigel held the rhythm section down in a basic sense; the flourishes and tumbling fills that Mal had scattered liberally through the songs of the past two years were cut down considerably. Eddie's keyboards were even more streamlined, with single melody lines to the fore. Tickle thought the piano was an instrument that just cluttered the sound spectrum, and Eddie kept to synthesisers."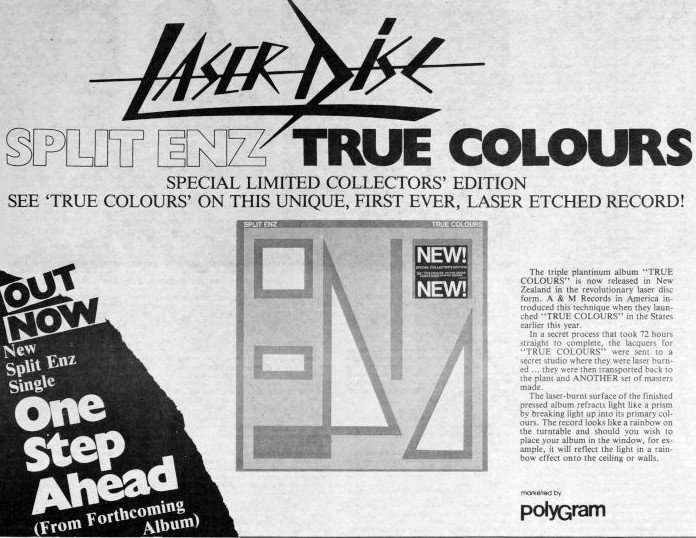 Ultimately, True Colours – the name coming from an earlier, unreleased song by the band – would be acclaimed as that rare thing: both a critical and commercial success. 'I Got You' was the group's only No.1 single (for eight weeks in New Zealand, and five in Australia) and the album sold more than 250,000 copies in Australasia. There was even a "video album" made of True Colours, the first time that had been done in this part of the world. Subsequently, the album was released in many different territories, and 'I Got You' made the Top 50 in Billboard and reached the No.10 position in the UK. There was even a "laser etched" version of the album.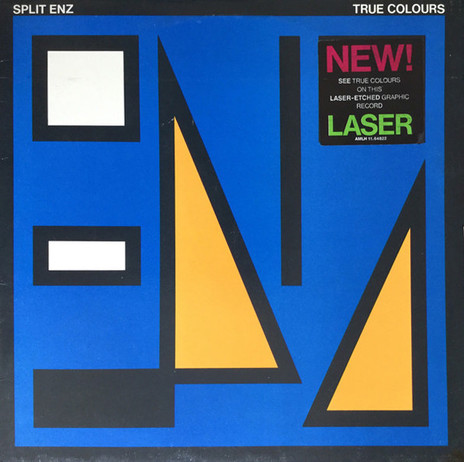 Who cared that Tickle had eliminated Noel Crombie's percussion parts, at least his angular cover design remained, and in its way it summed up the new Split Enz aesthetic: pared back and almost groovy, and ready to rock the crowds.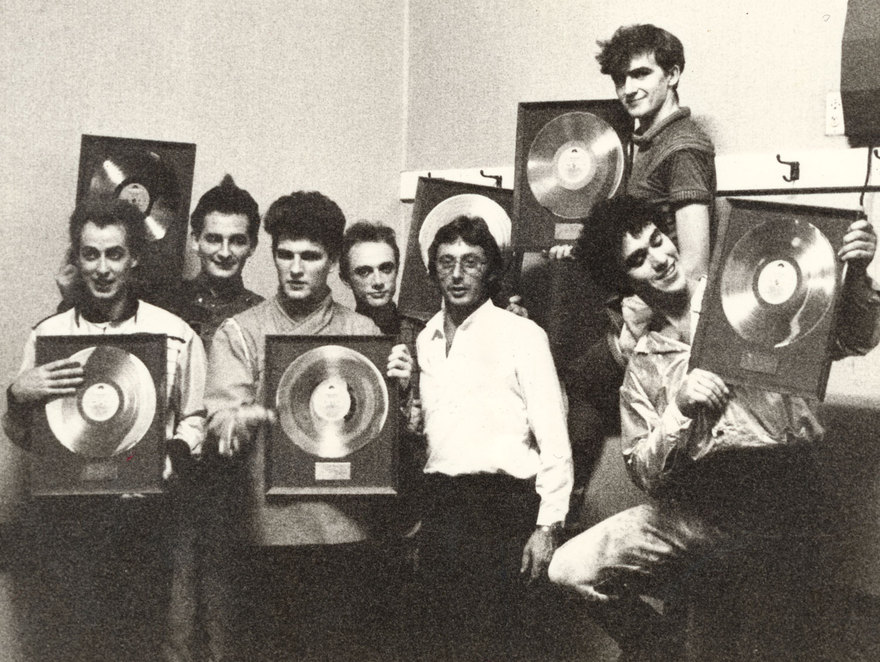 The True Colours tour
After that victorious Sweetwaters festival appearance, the group returned a month later for an equally well-received nationwide New Zealand tour under the banner "Trooping The Colours". I wrote in my review of the two Wellington gigs that the first night (February 19) was diabolically under-rehearsed. "The first Capital City Enz gig this season was a wash-out and the boys in the band need a severe reprimand for their infamous lack of rehearsals prior to the concert. A chat with drummer Malcolm Green [before the show] revealed, as did other informed sources, that pre-tour rehearsals were somewhat lacking." The second concert was, however, deemed a rousing success. "The sound was right, the band was tight and seemingly inspired, audience alight (well, nearly. Someone let off a flare which stopped the Enz mid-song and got the authorities more than an iota worried)." I proclaimed Eddie Rayner – who had taken sick the previous night in Christchurch with Noel and Tim depping on keyboards – the man of the night as he "scuttled between keyboards in dark glasses".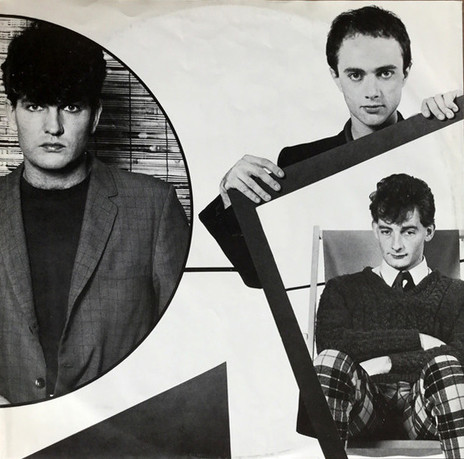 But back to that long Sweetwaters interview with Tim prior to the tour, where I asked whether he thought concerts or records were more important. "The records are the ultimately important thing and the reason why most bands exist. One always tries to put down a piece of vinyl that's gonna last and each one has its own merits and its own failures. We've tended to hate all of ours at least a week after having finished them, but this one's lasted pretty well. We can listen to it now and still enjoy it, so it's our most successful to date."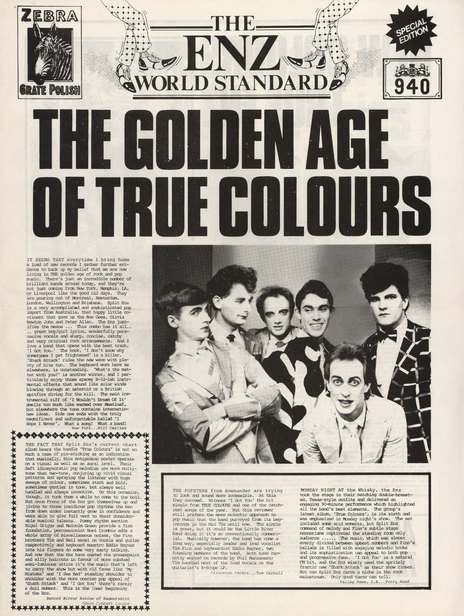 I also asked about David Tickle. "David's basically an engineer," said Tim. "He's a 20-year-old Englishman, he's young and enthusiastic. He engineered The Knack album. He also engineered the Blondie album Eat To The Beat. He's just now becoming a producer. The True Colours album's actually his first-ever production. So he's young and has a lot to learn, but he's a very charismatic person, very brilliant and I think he's at the start of what's going to be a very illustrious career. We got him at the right time. Every band wants to find one person they can work with at least for two or three – maybe four albums. And we hadn't found ours and we now have. We feel that with David we can go on now for three, four years, maybe forever. He's the right guy for us."
That didn't happen, of course. Tim fell out with Tickle during sessions for the followup Waiata album, and Tickle didn't go on to massive success as a producer, but for True Colours we can thank him.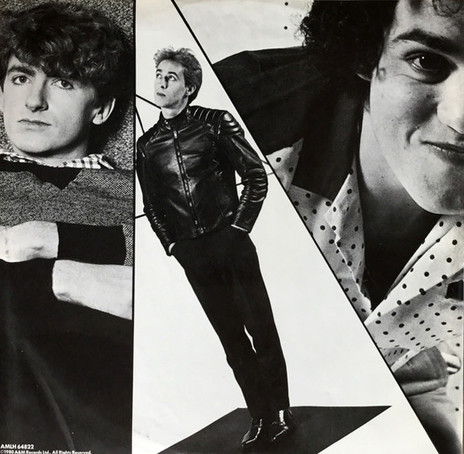 "The sound of the album is obviously pretty much 100 percent David," said Tim. "He's a brilliant engineer, and he got us sounding clean and clear and big. We wrote most of the songs – Neil and I – during the week before the album. We had 40 songs. A week prior to the album we decided we needed a whole new, fresh bunch of songs. We write very spontaneously. We never calculate or contrive. We just sit down with the piano or the guitar and write something.
"There really isn't that much conscious planning with songwriting. Mind you, you are open to all sorts of influences. Our major influence last year, musically, would have been commercial radio in Australia. We just listen to the radio. We don't buy albums or study artists in depth usually. Regrettably perhaps, we just tend to listen to the radio, and obviously you absorb certain influences."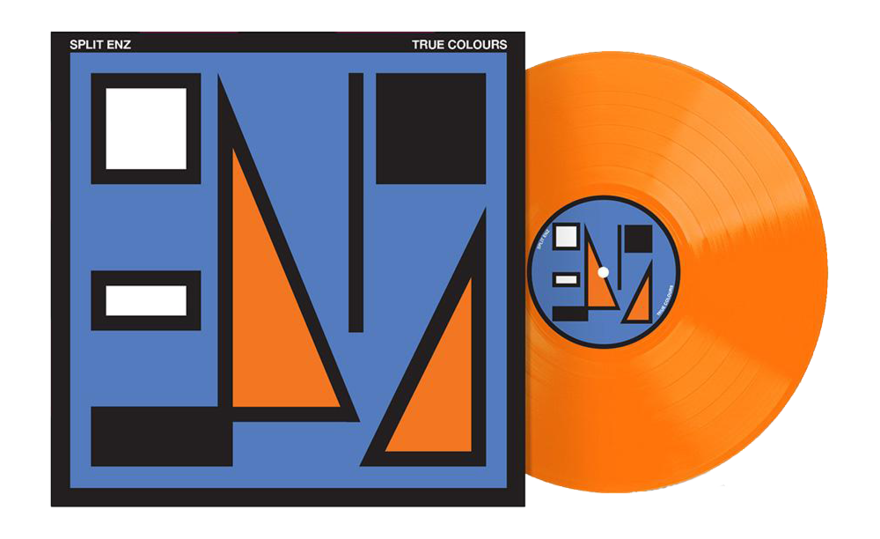 I asked him how long the album took to make. "We finished the album in about five weeks, which for us is about average," said Tim. "Most of it we tried to put down as live as possible. We did overdub things, and I'd say probably two weeks were spent putting the basic tracks down, and two weeks doing the overdubs, and then a week of mixing."
True Colours would prove to be something of an anomaly in the Split Enz catalogue, as a true successor proved elusive. As the first track on Waiata indicated, it would be a 'Hard Act To Follow'. As good as some of its individual tracks are, all these years later Waiata still feels something of a missed opportunity. But the group did have one more ace up its sleeve in 1983's Time & Tide, a deeply creative, mature work.