NZ musicians certainly like to keep it in the family, with (at last count) 38 sets of sibling pairs. That's a fairly substantial list, but what is even more remarkable is the list of three and even four sets of siblings. Here's our sweet 16 of related trios or quartets.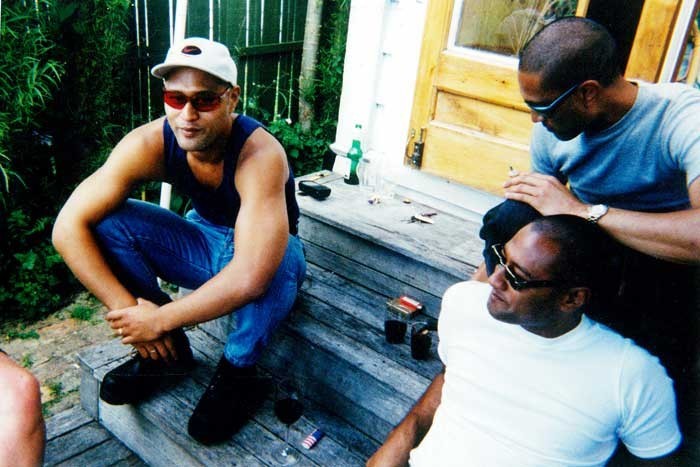 Grace
Probably best remembered for their killer tune 'Black Sand Shore', the trio of Anthony, Jason and Paul Ioasa produced a slick, stylish sound that was more cosmopolitan and anathema to the urban Pacifica sounds coming from South Auckland.
Nubian Angels
Eldest sister Megan Alatini (nee Cassie) is arguably the best known of this South African born trio, having been one-fifth of TrueBliss. Not to be outdone, middle sister Monique also appeared in another reality singing show, NZ Idol. Little sis Meryl followed the show tunes route, and all three briefly had their own group, Nubian Angels. No videos exist of the Angels, so we present to you 'Tonight' by TrueBliss, coincidentally written by Anthony Ioasa.
The Yandall Sisters
Popularly recognised as the Samoan Supremes, Caroline, Mary and Adele, and later, Pauline Yandall first appeared on records in the late 60s. In the early 70s they were backing vocalists for just about everyone who recorded at Wellington's HMV studios, as well being as backing singers for heavyweight entertainers such as Sir Howard Morrison, John Rowles and Prince Tui Teka. Their 1974 top 10 hit 'Sweet Inspiration' (originally by the Sweet Inspirations) remains perhaps their best-known song.
Video: Sweet Inspiration
Evermore
Jon, Peter and Dann Hume are arguably the most successful of the all our sibling trios, although now reduced to a working duo after drummer and youngest brother Dann went solo in 2012. The Hume boys hail from Feilding and produced a string of hit songs and albums that saw them also crack Australia big time, with the first two albums both going platinum over the ditch.
Audio: Running
The Mots
Jol Mulholland of Gasoline Cowboy, and Eden and Will Mulholland, previously of Motocade, came together as The Mots (with Greg Hillier on bass), releasing one album together. Will later stopped playing music, but both Jol and Eden have put out critically acclaimed albums. Eden is also in demand as a composer for dance, theatre and film.
Video: Normal People (live)
Three Houses Down
Rob, Charlie, Sione and Loiola Pome'e are four of the five founding members of Three Houses Down, a reggae act from Otara who now total 10 members. The band picked up the Tui for Best Pacific Album in 2010 and were nominated for the same award two years earlier.
Video: Keep Your Culture
Like A Storm
By all accounts, Chris, Matt and Kent Brooks are taking America, erm, by storm. Largely unknown in their home country, this North Shore trio are based in the US and touring with the likes of Creed, Korn, Puddle of Mudd and Alter Bridge.
Video: Love The Way You Hate Me
Spacifix
Tau, Willy and Vita Manukia bring the funk in South Auckland nine piece, Spacifix. Exuberant, colourful and funky, the band showed lots of promise particularly with their infectious 2006 single 'Sunshine Day' (originally by Osibisa). However, a series of missteps saw the band relocate to Australia in 2009 and all but disappear.
Video: Sunshine Day
The Sami Sisters
The profile of actress Madeleine Sami undoubtedly piques the initial interest on this grouping with her sisters Anji and Priya. Their second album Happy Heartbreak was produced with aplomb by indie wunderkind Ed Cake and mixed by Crowded House collaborator Tchad Blake. The result is generally upbeat; vaguely Spector-ish sounding pop songs about love and loss.
Video: How Did We Fall Apart
Golden Harvest
Gavin, Mervyn, Kevin & Gene Kaukau, with the addition of Karl Gordon, were Golden Harvest. Forming in 1976 they later supported the Bay City Rollers, which belies their rock roots and generally heavy live sets in which they aspired more to Hendrix than the Tartan Terrors. The grooving 'I Need Your Love' won Best Single at the 1978 NZ Music Awards, and in 1979 the band supported Bob Marley at his now legendary Western Springs concert. By 1980, the gold had been well and truly harvested and the band split.
Kora
You'd think that a band consisting of four Māori brothers with an additional non-related band member was fairly unique but some 30 years after Golden Harvest, Whakatane's Laughton, Francis, Stuart and Brad Kora, with Dan McGruer, repeated the formula. Kora are no less funky either, weaving a fine tapestry of dub, reggae, rock, electronica and funk.
Video: Hit The Wall
Stayfree Carefree
Julian Reid was part of Braintree (amongst others). Hooking up with his younger brothers, twins AB and Cymon, they became Stayfree Carefree and delivered a warped brand of indie guitar rock that saw one album released on the Felix label in 2000. The NZ Herald review gave Russell Baillie an opportunity to get in some gentle ribbing of their father, respected music writer Graham Reid. "… it is our duty to boost them towards megastardom so that they may keep [Graham] in his fast approaching dotage," and "… something possessed them to stretch out the final of the nine tracks, 'Farewell', to a brain-numbing 16 minutes (personally I blame the parents) …"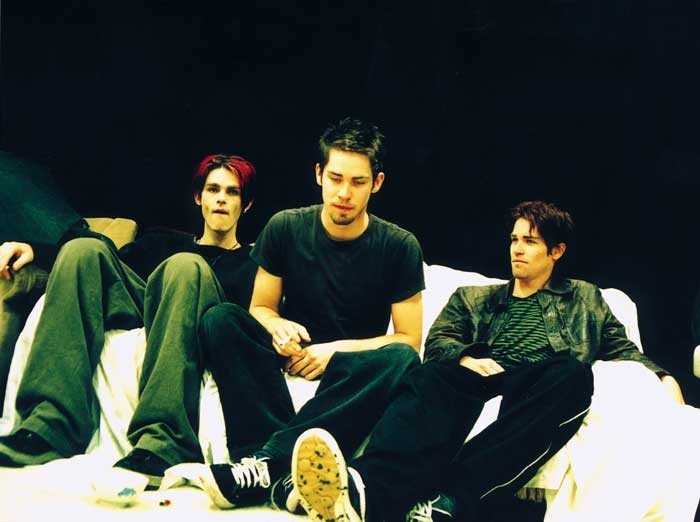 Video: A Weaker Way
The Grenells
Not everyone wants to be in a band with their siblings. Such is the case with the offspring of country star John Grenell – multi-instrumentalist Denver, Redford (ex-Shapeshifter, The Adults), hip-hop/ jazz producer Oakley (OG) and singer/ songwriter Amiria – who have all forged their own paths (although admittedly Oakley and Redford performed together in high school as Bunyip). Amiria won Best Folk Album at the 2012 NZ Music Awards, exactly 30 years after her old man won Best Country Album.
Video: I Saw A House (Amiria)
The Rungas
Hailing from Hornby, Christchurch, the Runga sisters Boh, Pearl and Bic need little introduction. Boh featured in the Greg Johnson Set before striking out with her own band Stellar*, whilst Bic remains one of the most influential singer songwriters of her generation.
The Maclarens
The yin to the yang … the Maclaren brothers are also from Christchurch, and it was almost inevitable they'd be intertwined. The oldest of the three is Justin who was initially in Amez Amez with middle brother Andrew. Justin formed buzz-rock band Coelacanth and later married Pearl Runga, whilst Andrew got engaged to Boh Runga and formed a band called Stellar*. Youngest brother Simon formed the raucously brilliant Loves Ugly Children and kept well clear of any remaining Rungas.
Video: Personal World (Loves Ugly Children)
The Katene Sisters
Okay, okay, so not really siblings at all but an entirely fictional construct from home-grown soap Shortland Street. We include it here merely for its curio factor, that and it also features the vocal talents of one Annie Crummer who also co-wrote the song with one-time Holidaymakers keyboardist, Barbara Griffin. The resulting single spent 10 weeks on the NZ Music Charts, peaking at No.3 on 29 August 1993.
Video: Keeping Up The Love Thing