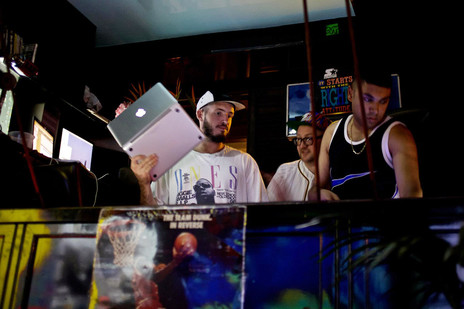 Looking back with over a decade of hindsight, the early 2010s represented a crucial turning point in the history of hip-hop music in Aotearoa. In the wake of the launch of Spotify in New Zealand in 2012, the local music industry was reorganising itself to adapt to the challenges and changes of the app-based music era. As market trends shifted, music magazines were being replaced by blogs and websites, and online social media-based marketing rapidly began to supersede offline music promotion.
The transition from physical CD sales into digital streams had a brutal impact on an established network of independent artists, record labels, and small-scale music distributors. However, for a new generation of music makers, there was a feeling these shifts could be liberating. For some, the early 2010s were a golden moment where – through the rise of online platforms like YouTube and Soundcloud and the proliferation of low-cost recording software – the possibilities felt endless.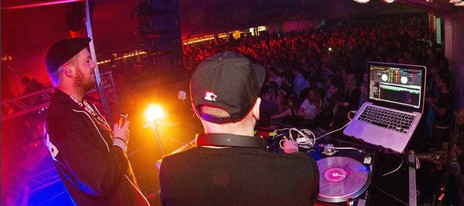 In 2013, hip-hop group Home Brew and rapper David Dallas were arguably some of the most well-known musicians in the country. After the lean years of the late 2000s, it felt like the tide was turning for the local hip-hop scene. That year, Wellington-based club DJ Marek (Marek Peszyński), aka MAZDEF, asked me to help him put together a mixtape of contemporary local hip-hop to be broadcast internationally through one of the Red Bull Music Academy's online radio station channels.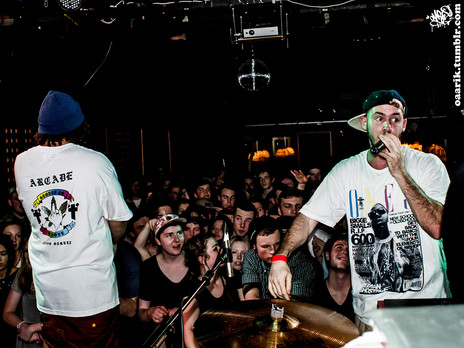 Between the late 2000s and mid-2010s, Marek organised events under the MAZDEF Productions banner. Some of his regular show bookings included the well-loved Auckland hip-hop groups Home Brew, Team Dynamite and the psychedelic Home Brew offshoot @Peace. As a result, he was well-connected with the new wave of New Zealand hip-hop artists and DJs. At the time, I was heavily involved in new music discovery work for various online platforms and student radio stations. I was more than happy to assist him with the project.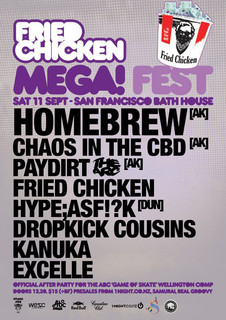 For Home Brew, arriving at this moment was the result of over half a decade of cult EP releases drenched in local slang and storytelling, riotous live shows, and a series of humorous viral video clips, all culminating in their self-titled debut double LP in 2012. After debuting at No.1 on the New Zealand charts on release, Home Brew went gold. The following year, the album was re-released across Europe in a deluxe quadruple vinyl LP package by the German music company HHV.de.
David Dallas, first introduced to the nation through a fast-paced guest rap alongside Savage on Scribe's mega hit single 'Not Many – The Remix,' was a survivor from the early 2000s commercial golden age of Aotearoa hip-hop. After learning the ropes as one-half of the duo Frontline with Nick Maclaren, aka DJ 41, he went solo and reinvented himself in the late 2000s. By 2013, David was making inroads into the North American underground after signing to the prestigious New York hip-hop record label Duck Down Music. That year, he released a blues-influenced rap single called 'Runnin', which was eventually certified platinum in New Zealand. Near the end of the year, Dawn Raid Entertainment, Dirty Records and Duck Down Music released his third album, Falling Into Place.
As David was making inroads into North America, his labelmate P-Money and the hip-hop/soul artist Ladi6 were on similar but separate journeys. After temporarily moving to New York, P-Money also signed with Duck Down Music and recorded two albums for them, his fourth solo album Gratitude (2013), and Backpack Travels (2014) with veteran Brooklyn NYC rapper and Boot Camp Clik member Buckshot.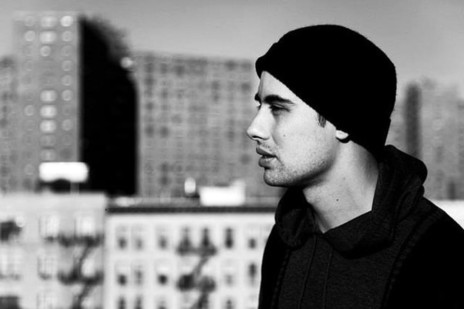 While David and P-Money were networking with the underground New York hip-hop scene, Ladi6 and her production partner Parks headed to Detroit, Michigan. Working in the renowned Studio A recording facility with the respected American hip-hop/soul producer Robert O'Bryant aka Waajeed, and the Grammy-winning mix engineer Todd Fairall, they laid the foundations for their third album, Automatic (2013).
However, Home Brew, David Dallas, and Ladi6 weren't just putting local hip-hop back into the national spotlight and on international radars. They also actively encouraged a new wave of hip-hop artists from around New Zealand. Many took advantage of recording, performance, and promotional opportunities provided by Red Bull Studios and, later, the Red Bull Sound Select event series.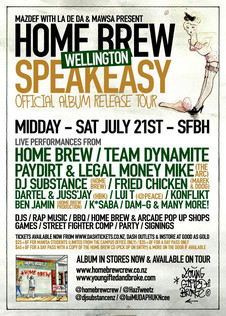 When they were on the ascent two years prior, Homebrew frontman Tom Scott established the artist collective Young, Gifted & Broke (YGB). A play on the Nina Simone song 'To Be Young, Gifted and Black', Young, Gifted & Broke brought together rappers, beatmakers, musicians, photographers, and videographers from up and down the country. From inception, YGB's vibe emphasised community, collaboration and having fun. Outside of Home Brew, @Peace and Team Dynamite, other groups and individuals connected with the collective included Third3ye, Esther Stephens & The Means, Side Steps Quintet, and the rappers and producers Louie Knuxx, Tourettes, HoneBeGood, K*Saba, Christoph El Truento and Jay Knight.
As the YGB artists began touring New Zealand, they found common ground with other emerging collectives such as AmmoNation, the Hamilton-based artist collective led by Raiza Biza. Over the course of shows and studio sessions, Raiza became close with Third3ye member Melodownz, who went on to record with American funk and rap artists Bootsy Collins, Maxo Kream and Denzel Curry.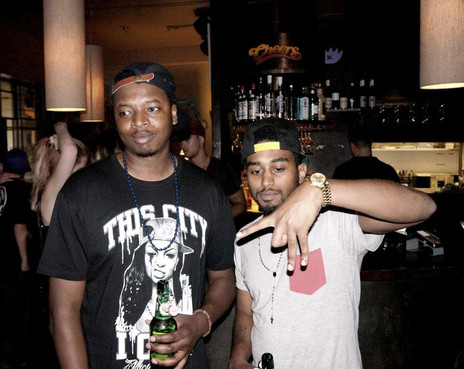 Although David Dallas didn't take the same collective approach as Tom Scott had with YGB, he still co-signed local artists he believed in by asking them to record features for his songs and promoting them on his social media pages. In the process, David provided crucial early support to Onehunga hip-hop artists SPYCC & INF, who promptly formed the supergroup SWIDT with SMOKE (formerly SmokeyGotBeatz), Jamal, and Boomer Tha God.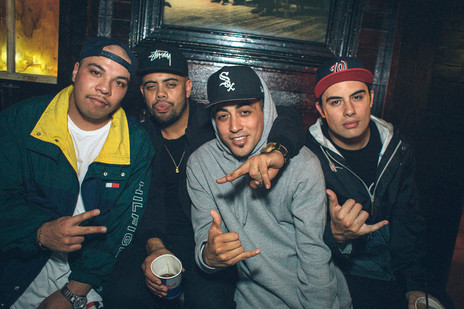 At the same time as SWIDT was on the come-up in Auckland, the Cambridge rapper and DJ Diaz Grimm was building his G7NG collective, a group of artists that included the duo CTFD and the Rotorua producer Tony Douglas. Wherever you looked around the country, new crews of producers, rappers and DJs were coming together. Hip-hop was the foundation, but this generation of artists was equally fascinated with the wonky instrumental beats, trap EDM and dubstep sounds emanating from Los Angeles and London at the time.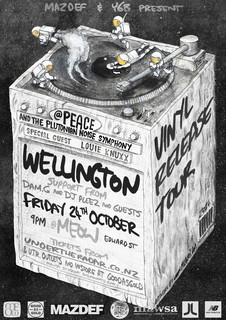 There might have been an element of naivety at work, but whether you were looking at things from a local or international perspective, the future looked bright for hip-hop, beats and modern soul music from Aotearoa. It was within that context that Marek and I got to work assembling our mixtape for Red Bull Music Academy Radio.
In retrospect, the mixtape highlighted the collaborative nature of the local hip-hop scene at the time. From Che Fu singing a smooth Pacific soul chorus on 'Coconut Lime' by Team Dynamite, to TIMESxTWO and Raiza Biza vying to have the best verse on 'Tactics' with Tony Douglas, the nine then-unreleased and brand-new tracks we selected were loaded with memorable moments. Even a decade on, when I listen to Tongan MC Rizván Tu'itahi, aka Rizván, trading verses with Melodownz over a feelgood 90s style instrumental produced by DJ Spell on 'Let Me Loose,' the excitement feels palpable.
While Marek was sequencing the songs, we asked a bunch of the artists involved to record ID stings for the project to give it a classic radio mixtape feel. Once he was finished, we titled it Summer In The Winter, a reference to the single by the late 90s South Auckland hip-hop group Lost Tribe. However, when we submitted the mixtape to Red Bull Music Academy Radio, we encountered a few administrative hurdles, and the project was eventually shelved.
In the years since, many of the artists we included in the mixtape have continued to record and perform. Some of them have won Aotearoa Music Awards and Pacific Music Awards, gone solo, toured the world, and even been named Members of the New Zealand Order of Merit. Fittingly, many of their stories are now documented here on AudioCulture.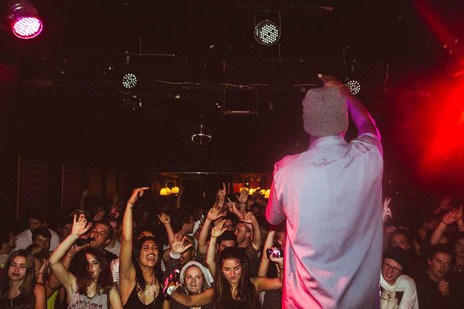 Last year, Marek found the mixtape on an old hard drive and sent me a message about it. While reminiscing, we decided to upload it in 2023, a decade after Summer In The Winter should have been released. Ten years on, the music still sounds fresh. On reflection, it serves as an audio snapshot of a moment of genuine excitement and enthusiasm when a new generation of New Zealand hip-hop artists began reaching beyond our borders in pursuit of something bigger.
You can listen to it on Soundcloud here.
Summer In The Winter (2013), by DJ Mazdef & Martyn Pepperell, is dedicated to the memory of Todd Williams, aka Louie Knuxx, who passed away on Friday, the 13th of August 2021.
David Dallas – INTRO
David Dallas – How Long (feat PNC & Spycc)
Spycc – ONEHUNGA (interlude)
Raiza Biza – You Make Me
DJ Sirvere – YUP (interlude)
Ladi6 – Slow Ride (feat Invincible & Waajeed)
Raiza Biza – SUMMER IN THE WINTER 2013 (interlude)
Tony Douglas – Tactics (feat TIMESxTWO & Raiza Biza)
Tom Scott – BLEED AT (interlude)
Louie Knuxx – Sand (feat Tom Scott, Lui Tui & Jay Knight)
Haz Beats – YGBOPMGHDTD (interlude)
Team Dynamite – Coconut Lime (feat Che Fu)
P-Money – The Professional (feat Roc Marciano)
DJ Spell – UPTO UPTO (interlude)
Rizvan & Melodownz – Let Me Loose (prod DJ Spell)
INF – MR INTERNETZ (interlude)
INF – O.D.
Tom Scott – ALL DAY (outro)