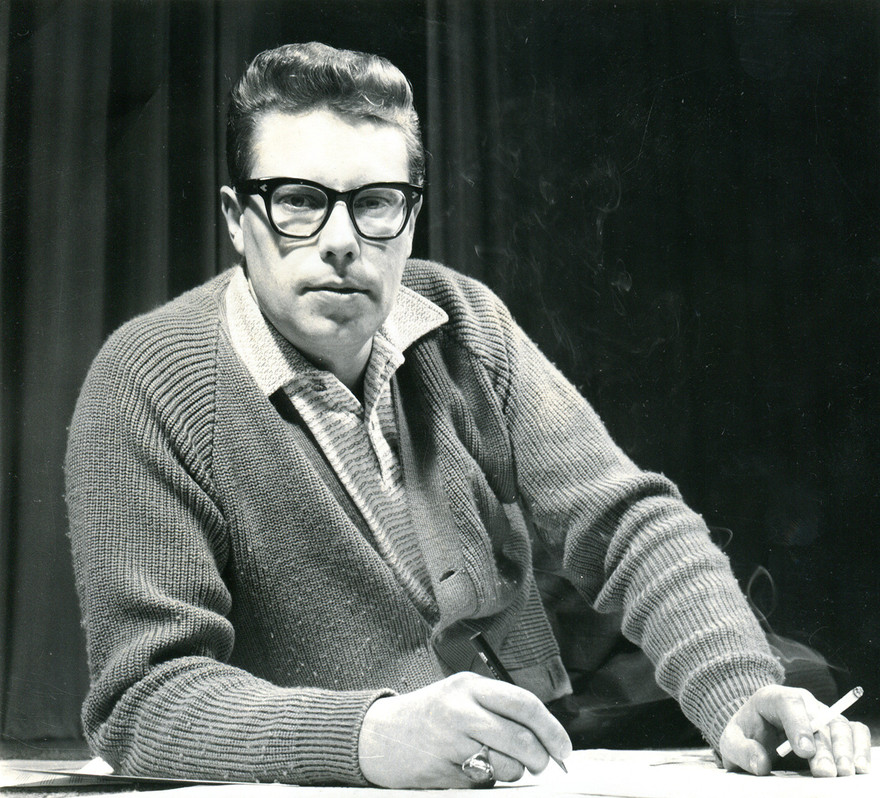 They spotted his talent early. Storied enterpreneur Harry M Miller was among the first to stand over Garth Young, demanding the rookie come and sprinkle musical stardust around the Howard Morrison Quartet, his newly-signed stars.
Young paints a picture: "It was a Sunday midnight in the late 1950s. Harry was in the middle of the road outside the Casa Fontana restaurant insisting I become musical director and arranger, as his band headed off to Australia for the first time. But I just wasn't ready."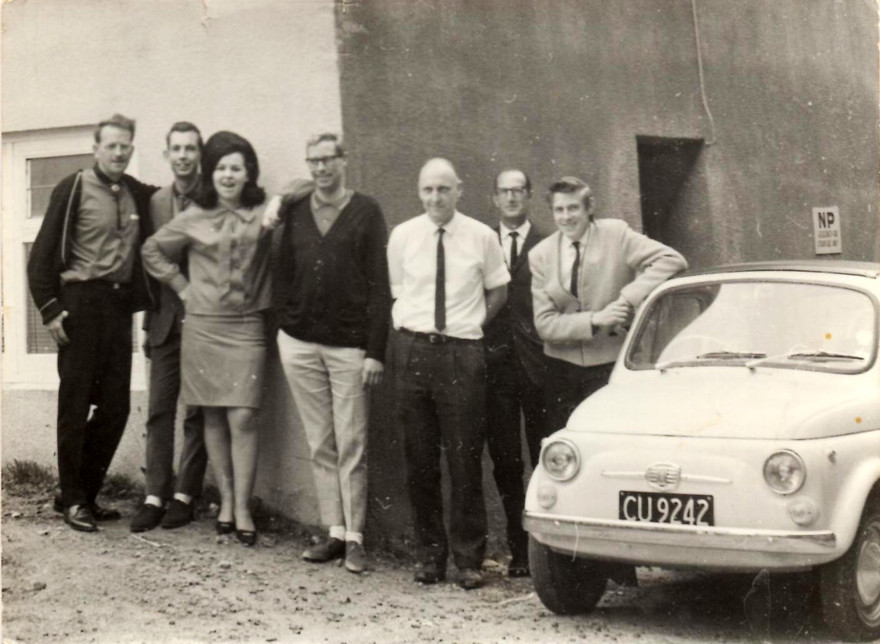 Instead he headed into the recording studio. And over the 1960s and into the 1970s, he'd make an entire library of "waxings" for HMV, Viking and other labels. He backed, arranged and directed countless hundreds of hit singles and best-selling albums. Most are long forgotten.
In time he became a kind of homegrown Phil Spector, the guy who knew how to build a musical wall of sound.
In time he became a kind of homegrown Nelson Riddle or Arif Mardin, the guy who knew how to build a lush, unique sound, and roll it out like a curtain behind melodious little teenage anthems; they were Clearasil epics, like Craig Scott's No.1 hit 'Star Crossed Lovers'.
He would go on to record Mr Lee Grant, Shane, Jack Thompson, Jay Epae, Paul Walden, Maria Dallas, dozens more – even Viking's erotique chanteuse, Tanya.
Young's own records were some of the most successful. His status as one of our top-selling recording artists is often overlooked. The quantity is acknowledged though many have a somewhat … "rushed" quality. Yet over a decade, he rattled out a succession of wildly successful albums for Viking, as many as 14, he reckons, many based on jaunty Winifred Atwell-type medleys of pop favourites, old and new.
Anything went: Viking's A&R man Ron Dalton even got him to do a quick tribute to My Fair Lady, the huge musical du jour. "I did the old sing-alongs; there'd be around 42-43 songs on a 12-inch LP. We'd knock out two whole LPs in a day. 'Happy Days are Here Again', that kind of thing.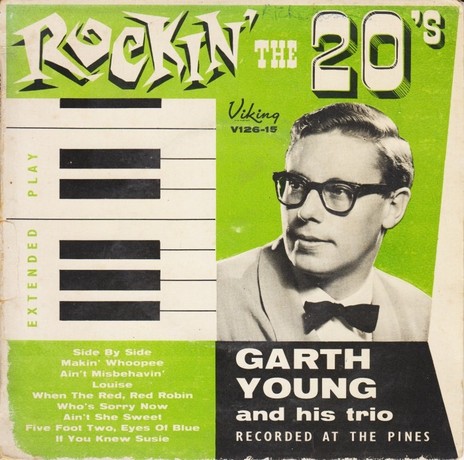 "They sold in the tens of thousands: Rocking the Hits, Rocking the 20s, Rocking Piano, Rocking with Garth. There were five of those, all different colours. I'd receive royalties, and it was a straight fee for arranging someone else's record, or playing on it as a session musician. It added up I suppose. But everything was so loose, really." (In 2008, Murdoch Riley of Viking recalled to Chris Bourke an early 1960s Garth Young recording session at HMV's studio, for which he hired a grand piano. The session was on a Sunday, and suddenly the HMV managing director Jack Wyness entered and demanded they leave. Wyness was a Seventh Day Adventist, and commercial activity on a Sunday was not allowed. "Nimmo's, the musical instrument store, weren't too impressed. I felt very embarrassed by that. Sunday was the only day that Garth was free, because he was performing at the Pines on other nights of the week." So the recording session continued – back at the Pines, empty on a Sunday afternoon.)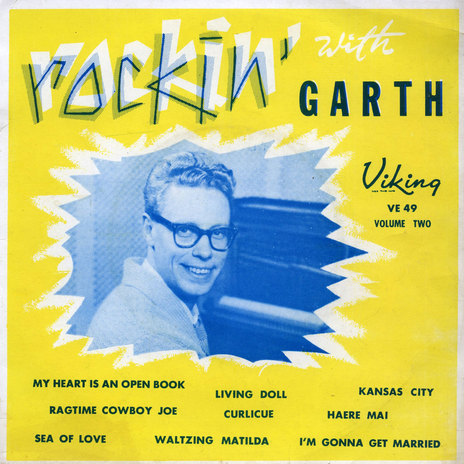 Young albums were lounge party, good times, bring-a-flagon accompaniments for Saturday night knees-ups, boasting antiquated titles such as The Party's At Our Place Tonight. Others were pitched as soundtracks for seduction, a perpendicular expression of a vertical desire, as the poet said; one was called Music for Dancers Who Prefer to Stand Still.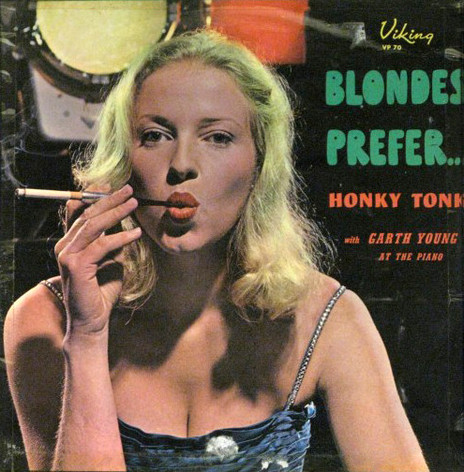 Piano music sold. Young has memories of cutting a record with the hard-drinking king of piano instrumental music, Southland's Jack Thompson. A dance band pianist since the 1930s, as a solo pianist Thompson was a big star of the 1960s; he is now almost forgotten. "I'd see Jack when he came up to Wellington. And someone said, 'It might be a good idea if we put them together.' And away we went. The album was done in a day. It wasn't too serious.
"The thing about Jack was he had to get the bets on at the TAB. Sometimes he'd just walk out of the studio. 'Well, I've got to go,' he'd say. 'There's a race on, and I've got to get the money down.' We'd just have to wait till he got back."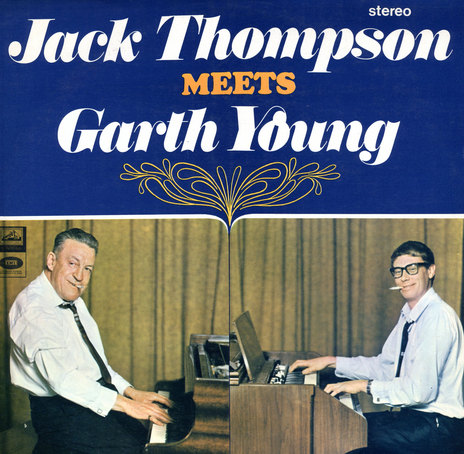 Humour was always big part of the 1960s entertainment equation; it can be seen in the popularity of novelty hits early in the decade. And go-to Young was there. HMV roped him in to record with Cantabrian Rod Derrett, "The Clown Prince of Parody", best remembered for the period pieces 'Puha and Pakeha' and 'Rugby, Racing and Beer'. Young also worked with the talented Paul Walden, a singer with a real voice, on another HMV novelty hit, 'No Moa'.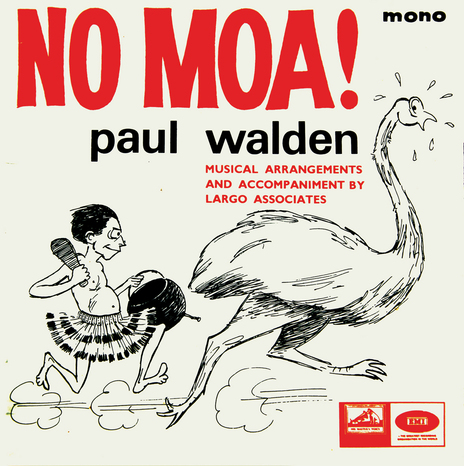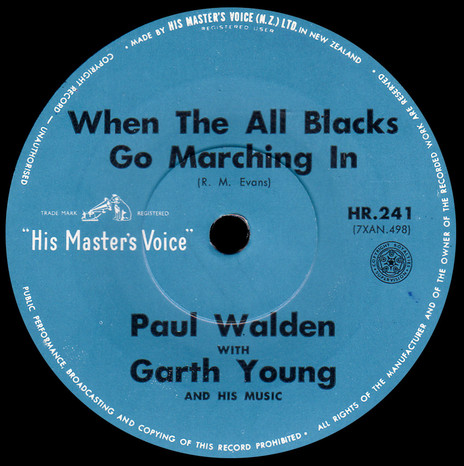 And let's not forget Kiwi country and western. It was Viking's Ron Dalton who pressed Young to accompany local practitioners, their records were big sellers with the rural crowd. Walden's 'Molly' still stands as a country classic. Maria Dallas's 'Tumblin' Down' is another good example; written in 15 minutes by Jay Epae, it won Dallas a Loxene Golden Disc in 1966. In the same year, Young arranged and directed Hold On Tight, It's Jay Epae, a Viking LP which featured Epae's own songs such as 'Tumblin Down' and the rare groove classic 'The Creep', and several R&B ballads.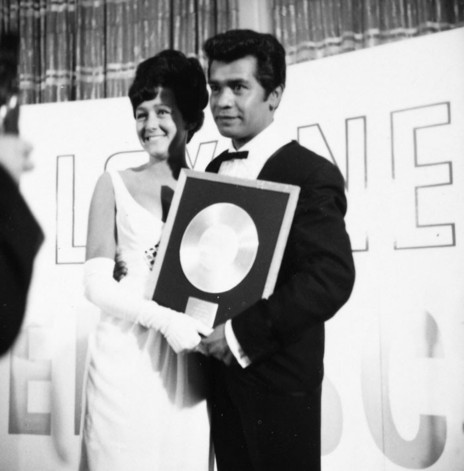 "We recorded all sorts of rubbishy music, some terrible country and western singers. Ken Lemon was one of the better ones. 'Listen to the Baby Cry,' have you ever heard that song? You wouldn't want to. Maria Dallas was good, all that stuff, we did thousands.'
By the mid 1960s, Young's talent, energy and sheer versatiity was well known. Dalton hired him to play piano with chart-topping guitar-picker Peter Posa, best remembered for 'White Rabbit'. The pair hit it off, and went on to do a weird assortment of albums.
"Peter's big problem was doing live shows; his nerves would get him. He tried to combat that by a bottle or brandy or whatever before hand. I think we did an island album, Scottish songs and all sorts of stuff and it was good fun. We knocked out two in a day."
Session guitarist and collaborator Kevin Watson recalls Young's growing reputation: "He was an amazing arranger who could sit up all night writing charts, including full orchestral arrangements, then record it all the next day, with hardly ever a correction.
"He could deliver on any kind of musical style. And he had the musicians, particularly from the New Zealand Symphony Orchestra, based in Wellington. Some of them played on a lot of sessions."
Wellington was always Young's stamping ground. But he "ran away to Auckland" for a few months, gaining a residency at the Hi Diddle Griddle on Karangahape Road, the city's "plushest nightclub" of the post-war era. It was a cosmopolitan venue, open through the night: a restaurant with live music and good food. He was doing four floor shows a night to full houses, including thirsty, jazz-loving sailors off the regular American cruise liners, Mariposa and Monterey.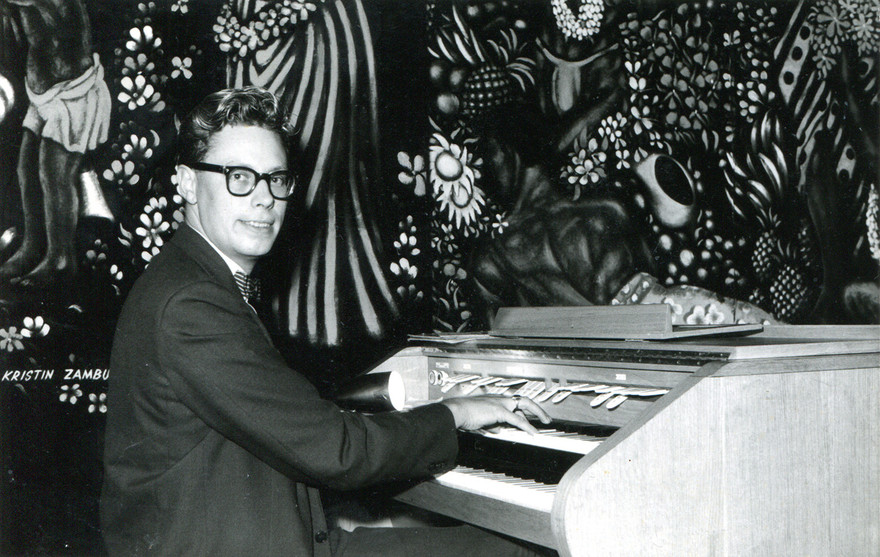 Chris Bourke described the Hi Diddle Griddle's owner, Jim Jennings, as a man-about-town with an obscure background. "Some thought he was an American expatriate, a South Pacific beachcomber who had 'washed ashore' after the war. On the dimly lit walls inside were black velvet murals of Polynesian maidens and a mythical Pacific, painted by Kristen Zambucka."
Young remembers that "crew members, many of them black, came ashore to a dry city after six o'clock at night. Jennings looked after them so they could drink there. So it was very popular. Jennings used to live upstairs …
"We just played standards. There was a bunch of good musicians: Paul Lestre – a reed player and violinist from the East End of London. [On piano] we had Nancy Harrie some nights, Crombie Murdoch. I forget who played drums."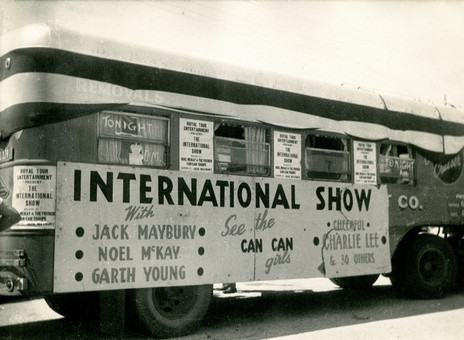 In Auckland, Young kept busy, teaming up with notorious but hugely popular cabaret artist and female impersonator Noel McKay. Young played on McKay's string of Viking albums, including the 1967 live album Bold 'n' Blue, recorded live at an Auckland cabaret. McKay, who had a long and successful international career, is fondly remembered for risqué ditties such as 'Johnny's Little Yo-yo', 'My Body's More Important than My Mind', 'Sweater Girl' and 'Leave My Instrument Alone'. Some of the Party Songs EPs were recorded live, with Young performing alongside leading Auckland jazz musicians such as bassist Bob Ofsoski, guitarist Ray Gunter, and drummer Don Branch.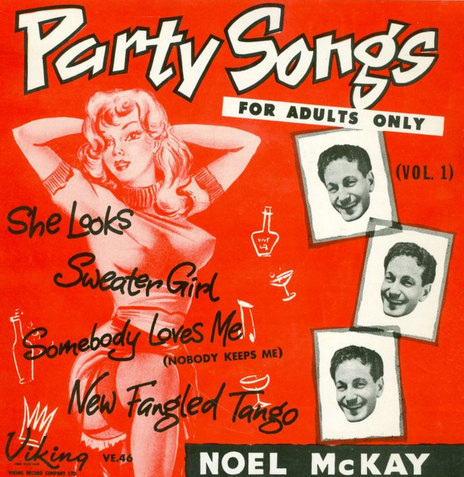 "I knew Noel because we'd already done that tour, the Royal Tour with John Maybury," says Young. "Noel had his three little girl dancers that he'd trained up from Christchurch. He decided we'd work together and we worked together pretty well.
"New Zealand people were becoming sophisticated, laughing and enjoying this sort of stuff. It was very rude but it was funny. We took it out in the suburbs and they thought Noel was wonderful.
young's work for HMV as specialist ARRANGER for superstars – Mr Lee Grant, Shane (Hales) and Allison Durbin, to name a few – would help put him, and them, on the map.
"He'd learnt a few tricks. If he got anyone difficult in the audience – occasionally there'd be someone a bit drunk – he'd say 'That's all right, don't worry we'll put him back in the cage after we've cleaned the shit out of it.' So the people thought isn't he clever, isn't he wonderful?"
Then it was back home to the capital, where in 1967 Young took his seat in the engine room of a national pop boom. His work for HMV as specialist arranger for superstars – Mr Lee Grant, Shane (Hales) and Allison Durbin, to name a few – would help put him, and them, on the map.
In the Northern Hemisphere, 1967 is recalled as the "Summer of Love". In New Zealand it was the year local performers broke through the cringe, finally pushing back the mainly British invaders, spearheaded by the Beatles and the Rolling Stones, laying the foundations for an enduring homegrown industry.
Looking back, HMV's decision to purchase Wakefield Street studios in 1966 was a crucial milestone, helping secure the capital the centre of the local music industry. HMV was ambitious, prolific and keen to use local talent like Quincy Conserve. It was also joined at the hip with the top-rating pop radio shows broadcast nationally from the NZBC in Bowen Street. HMV even sponsored its own radio show, Platter Spree, fronted by Des Britten.
Television soon upended everything, even putting all-powerful radio in its place. By 1967 pop shows – especially C'mon – helped create, overnight, a new breed of telegenic stars that were too-often rated for their good looks rather than singing ability. The pin-up king of them all was HMV recording artist "Mr" Lee Grant, real name Bogdan Kominowski. Sandy Edmonds was the female equivalent.
Mr Lee Grant was signed up as C'mon's resident vocalist in 1966. He would go on to enjoy a smash success that echoed rock'n'roller Johnny Devlin's triumphant tours of the late 1950s. Young was a lynchpin, helping with arrangement work on Grant's crucial second album Mr Lee in London with the pulsating Op Art cover. (The LP was recorded in Wellington.)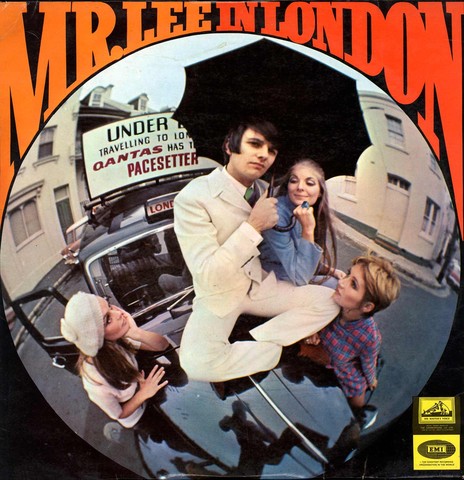 It was with Craig Scott that Young really hit his straps. He crafted a string of top five hits for the former bank clerk, whose clean-cut good looks made him a TV and radio idol in the Mr Lee Grant mould. HMV first signed Scott's band Revival, but the string of hits began in 1970 when Scott went solo, and lasted four years. He became the star of Happen Inn, successor to C'mon.
Young's feel for middle-of-the-road melody showed in his work on Scott's chart-topping hits. Among them were 'Star Crossed Lovers' (No.1 for four weeks in 1970), 'Let's Get A Little Sentimental' (No.4), 'Smiley' (No.3), 'When Jo Jo Runs' (No.5), and 'Rock and Roll I Gave You All the Best Years of My Life' (No.13).
By the early 1970s, Young himself was gravitating towards the world of TV. Each year he would spend his days at WNTV1 studios on Waring Taylor Street in Wellington's CBD, masterminding the musical arrangements of the "light entertainment" shows of the day: The Country Touch, Studio One, New Faces.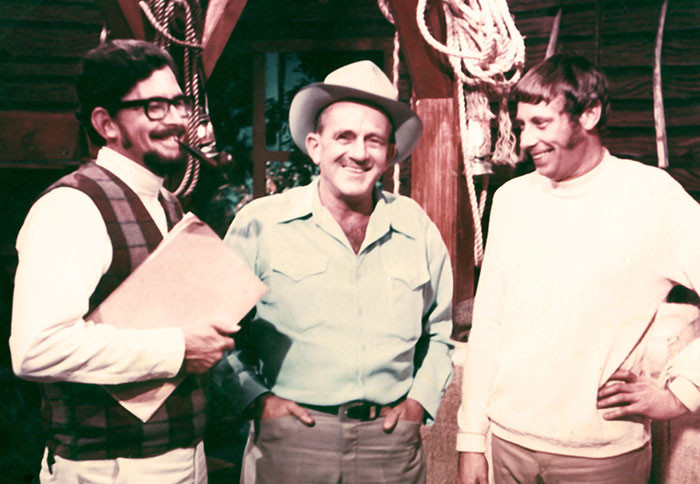 Within a few frantic, amphetamine-fuelled years, he burned out. Long nights at the Pines cabaret, combined with lengthy days in the TV sound studios, took all he had. He had become the acknowledged maestro, the guy who knew everybody. After two decades in the business, his contact book was filled with phone numbers for the country's musical crème de la creme, many with day jobs at the NZSO.
"The thing I miss the most is working with the orchestra," Young told the NZ Herald a few years back. "Having your pick of the NZSO and getting the guys in, and making the music happen. A lot of the stuff, we never ran through it once. Once was the balance was right and the mics were up, we'd do it live on the first take.
"We'd get the spontaneity; it was often very lively. They were such good players. I didn't have any training in orchestration or arranging; if you wrote it right, they played it right. It was wonderful. It was a privilege to do it. I miss it. Now it's just me and my glass of gin at the piano."
Garth Young's Pines Photo Album