Guitar playing did not figure in Peter Madill's life until he went to a mid-1960s Peter, Paul and Mary concert in Dunedin at the age of 18. There he was mesmerised by the guitar playing of Paul Stookey and Peter Yarrow.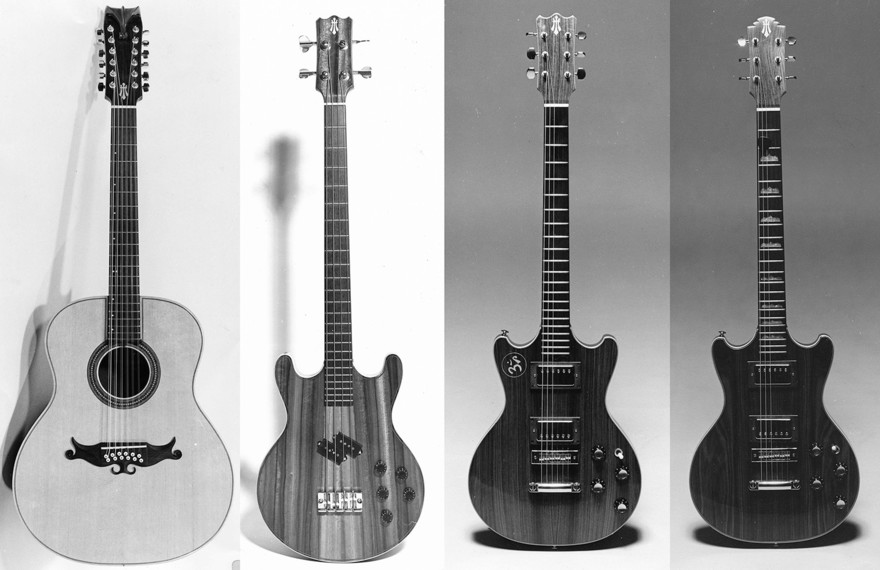 Before that he had only ever played the clarinet, but he knew the basics of music. The guitars and harmonies of Peter, Paul and Mary made the trio the major gateway to folk music in their era, riding high with 'Blowin' In The Wind', 'Puff The Magic Dragon' and 'If I Had A Hammer'. After the show the trio invited anyone who wanted to meet the band to come backstage, and Peter grabbed the chance. He was immediately impressed with their generosity and their willingness to spend time with their fans. And especially so with Paul Stookey.
"Pretty much the next day I went to a local shop full of imported and cheap guitars and bought a pink-stained, steel-string guitar, and straight away I started playing Peter, Paul and Mary songs, and Pete Seeger too."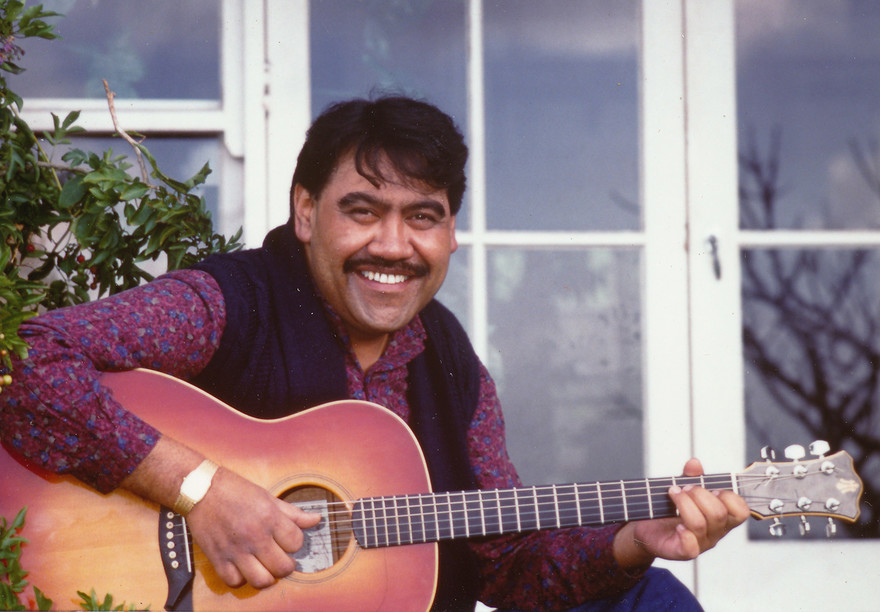 These were the main acoustic acts in the world at the time but a turning point came when Peter heard the Rooftop Singers on the radio performing the famous 'Walk Right In'. The song is famous for its chromatic run up on the octave bass strings introducing the chorus. Peter decided he had to have a 12-string to replicate the sound but he could not afford one so he decided to put his skills to work. After all, he was an apprentice cabinet maker so what could go wrong.
His first instrument was modelled on the original budget guitar he had bought from the music store. The mass-produced guitar had ladder bracing, so he used this system for the 12-string. Ladder bracing consists of several pieces of spruce running across the guitar glued underneath the top to stop it caving in with string pressure. Unbeknown to Peter at the time it was regarded as a primitive form of guitar construction and fell out of favour around 1900.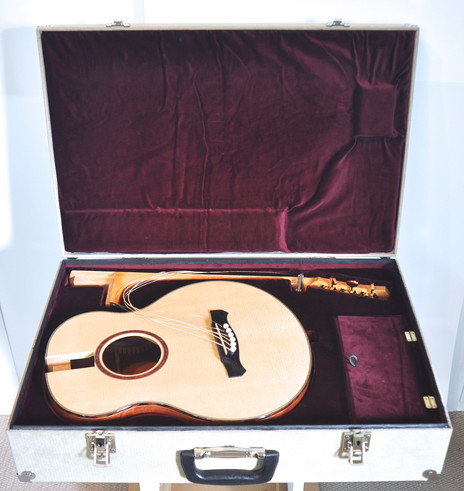 "Using my cabinet-making expertise I built and framed it like a small house. I went to a local music store to get the hardware for the 12-string and the guy behind the counter laughed at me, so this made me all the more determined to finish and play the instrument. I'm afraid it sounded horrible."
At this time Peter was playing socially and despite the 12-string not turning out very well, he had the guitar-building bug. He says his first three or four guitars after the 12-string were pretty ugly but he kept on slowly improving. Soon his guitar playing skills had him playing Pete Seeger songs at the Dunedin folk club.
As sometimes happens, vital life-changing information can come from an unusual place and Peter says a chance article in Sing Out magazine opened his eyes. In a question and answer section someone had asked about the difference between the bracing in a classical and steel-string guitar. The answer contained a rough hand drawn sketch of the "X" bracing normally used in steel strings, and the ladder and fan bracing used in classical guitars.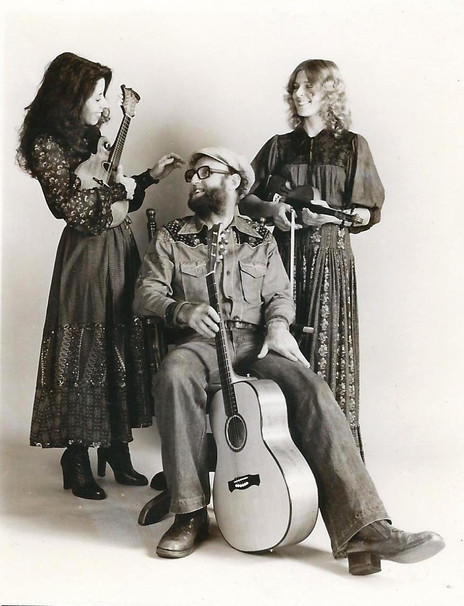 "This was the first time I realised how a guitar should be braced, and after that my steel strings started to sound like they should."
Around this time he started buying cheaper Japanese guitars and taking off the plywood tops and replacing them with solid spruce and cedar tops to improve the sound.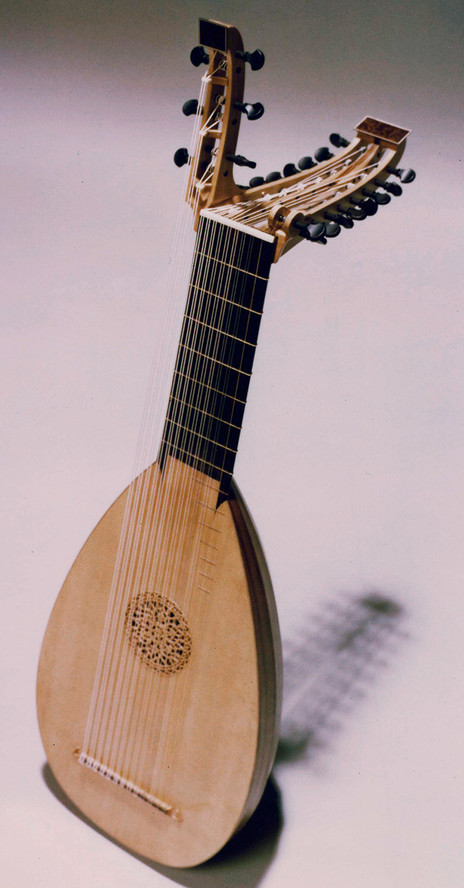 By now Peter was working in a Dunedin department store by day and using his spare bedroom as a workshop. It was not a business as guitars were still being given away. At this time he was part of a folk trio called Minglewood with Mike Pelvin and Berrie Geiseon playing material by Peter, Paul and Mary, Creedence Clearwater Revival and the Nitty Gritty Dirt Band.
Peter moved to Auckland in the late 60s and met fiddle-maker Colin Smith. After Colin saw one of Peter's guitars he offered him a bench in his fiddle workshop in downtown Auckland, not far from Queen Street. "It was a tiny dark old place that had been a fiddle workshop since the 1920s."
There, guitar making started in earnest and it was not long before he had made a 12-string for Phil Judd and a bass for Mike Chunn, both of Split Enz. Soon the workshop moved to the Brown's Mill building in Durham Lane, where more guitars were made including a double neck for Wally Wilkinson, an acoustic for singer-songwriter Brent Parlane and electric guitars for Eddie Hansen and Harvey Mann of Living Force.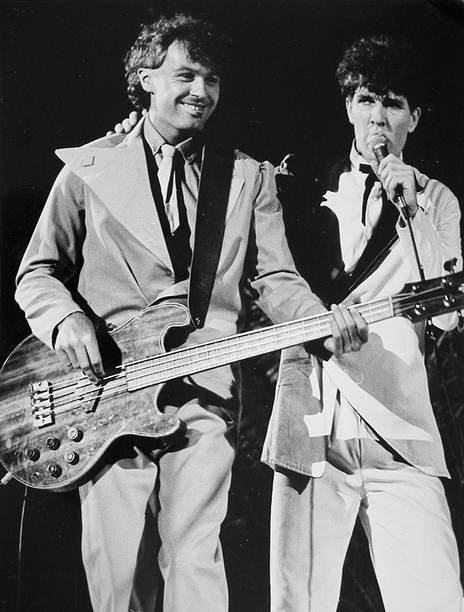 When he wasn't making instruments from scratch he was repairing not only guitars but fiddles as well.
The next significant step in Peter's career was the revival in early acoustic music and he became the go-to guy for early instruments such as viola de gambas, lutes and even the occasional Rebbeck, a Middle-Eastern instrument.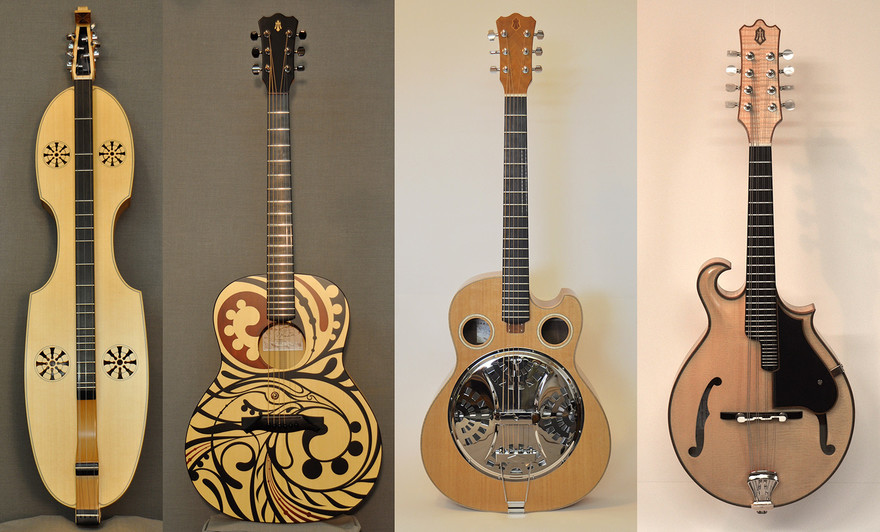 In the late 70s Cath Newhook joined Peter in the Stringed Instrument Company as an apprentice. The pair became regulars at the Poles Apart folk club, and in 1979 formed the country-folk band Gentle Annie, Madill remaining a member for five busy years.
The instruments kept coming. "One of the things that kept me making was that I never wanted to make a Martin or a Gibson. They are very good guitars, but if you want me to make a Martin, go and buy one of theirs."
Ken Wilson joined with them at Brown's Mill in 1984. Ken came out from England where he had worked for Vox and had designed the famous Vox teardrop guitar, for which he had won a design award in Italy.
After the crash of 1987 knocked the handmade guitar market for a six, the instrument company had to specialise in violins so Peter left them to it at that stage and went off to design and make factory furniture for bedrooms, living rooms and kitchens. He had started his working life as an apprentice cabinet maker so it was a natural choice and he stayed in that role for almost 20 years.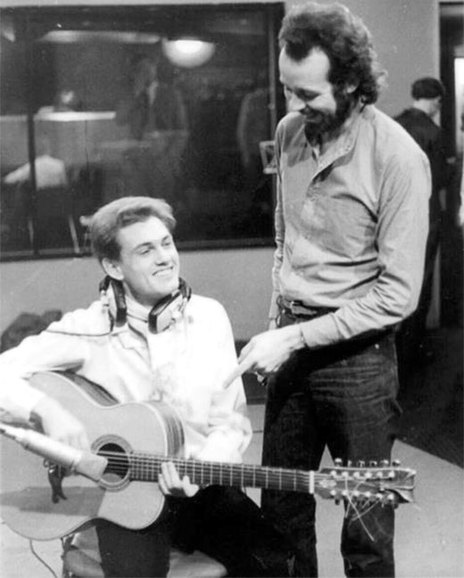 "I started working for other people in a proper job with proper income."
By the time of Peter's "retirement" from guitar making in the late 80s luthiers were still quite a rare breed in New Zealand. Wellington had Ray Ahipene-Mercer in Breaker Bay, and Palmerston North had Tom Warren. Both were highly regarded for their skills.
In 2007 Peter moved back to Dunedin to be close to his parents, who were getting on in years, but he found furniture-making jobs hard to come by.
"I had to reinvent myself so I got back into making guitars. We had 80 people at our housewarming so I felt like I had come home."
Peter felt it was time to get back into doing what he really enjoyed. Using a basement and a garden shed as his work spaces, guitar- making started up again.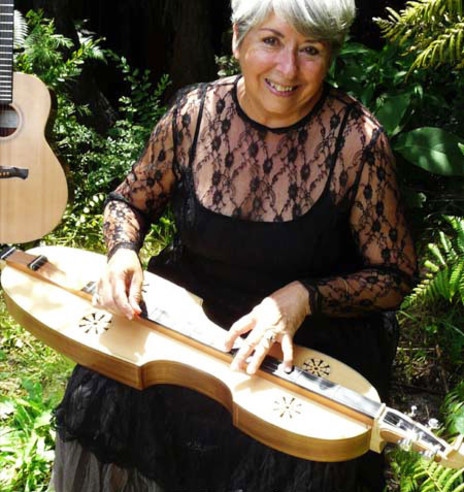 "Despite the 20-year break it all came back to me quite easily. One change I noticed was that after working as supervisor/designer for a high-end furniture maker I benefitted from the experience in efficiency. I now use a lot more jigs for repetitive tasks."
And he's working on a greater variety of instruments these days. Not just guitars but also mandolins and violins. On his list of clients you'll find the likes of Liv Cochrane and Graeme Woller (Into the East) and Adam McGrath, Jess Shanks and Flora Knight (The Eastern).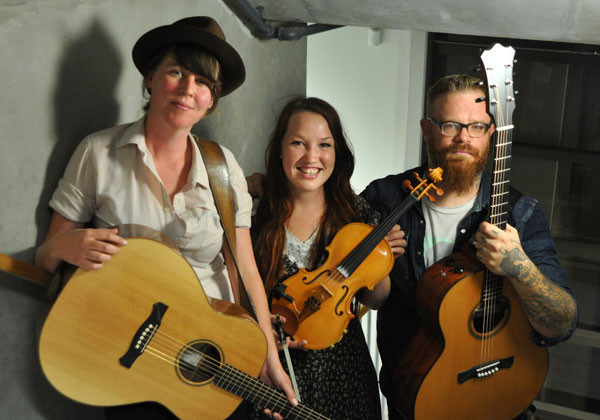 His customers also include legendary guitarist Mark Mazengarb, Cy Winstanley from the Tattletale Saints, "Dusty" Burnell, Neil Finlay, Martha Louise and Scotland's Graeme McLeod.
I caught up with Peter at the 2017 Wellington Folk Festival where he was standing amid an array of guitars, mandolins and violins. In the course of a few hours, dozens of his old friends from the New Zealand folk world turned up for a chat or to strum a few chords. Some brought along their Madill guitars for him to inspect.
After making hundreds of instruments Peter told me, "My instrument making is not going in any particular direction. I'm just trying to get better and learn more about the art as I go."
In 2019 Peter and his wife Dianne moved back to the North Island, settling in Levin where he continues to make instruments. On his website he expresses a desire: "What I would love to see is New Zealand musicians playing New Zealand-made instruments in the same way Australian musicians are so proud to play instruments made in their own country."
--
Links
Stuff.co.nz: "It became an obsession": How Peter Madill trained himself to make guitars, and became a legend in the field.
--
The writer of this article, Paddy Burgin, is a Wellington musician and guitar-maker who has released several CDs.