Alan Galbraith was employed by EMI in the UK to work with some of its licensed catalogue and independent producers including producer Mickie Most, a legendary figure whose history went back the early 1960s and bands including The Animals and The Jeff Beck Group. In 1972 Most had a new label, RAK, funded by EMI.
"He was a bit of a hero of mine. I went to London and someone said you're going to look after RAK Records and I said 'Yes! I get to meet my hero'. The guy was an arsehole – a first-class arsehole, you know. I have since read what Jeff Beck has to say about him and I just think the guy was a bit of a nasty bastard."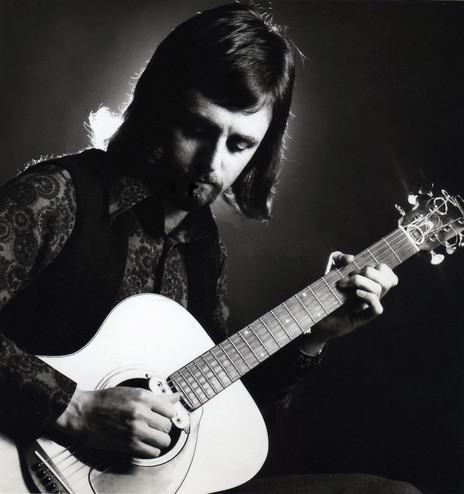 Galbraith also worked with Deep Purple's Purple Records and tried to sign Queen to EMI although "the rest of the A&R team thought they were a bunch of King's Road tossers."
Somewhat disillusioned, Galbraith returned to NZ in early 1973 and, having worked out his differences, was re-employed by EMI (NZ) Ltd. That year he produced several hit singles including Craig Scott's 'When Jo Jo Runs', and Link's 'Only Time Will Let Us Know', plus Corben Simpson's eccentric classic 'Running To The Sea' and the nowadays very sought after Tasteful LP from the increasingly jazzy Quincy Conserve, members of which would continue to work with the producer in the years to come.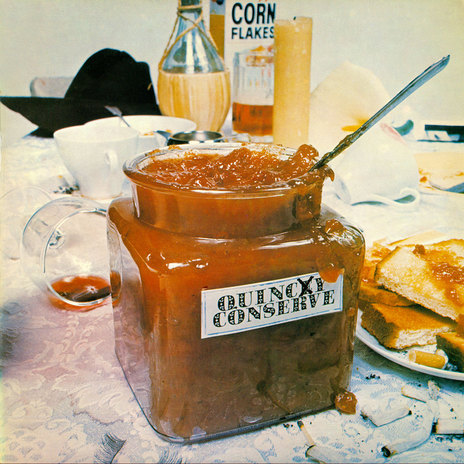 However, the body of work that Galbraith is probably best remembered for kicked off in 1974. That year he signed a young musician from Titirangi in Auckland called Alastair Riddell, who had a band called Space Waltz. Riddell had been playing around Auckland and the Waikato for some years without recorded success but with Space Waltz he was perfectly of the times. Although they were later compared to Bowie – in part because of their killer smash hit, 'Out On The Street' – the band was perhaps closer stylistically to the art-school prog/glam fusion that gave us both Roxy Music and Split Enz. (Riddell had earlier played with members of the Enz, and Space Waltz included keyboardist Eddie Rayner before his time with the Enz.)
Indeed, when Galbraith viewed the NZBC audition tapes for New Faces provided to him by director Chris Bourn, the hit-to-be was not featured. Despite that, Galbraith saw a clear potential in the androgynous front man with an album's worth of cutting edge songs, the likes of which had never been recorded in New Zealand, and he signed him to EMI.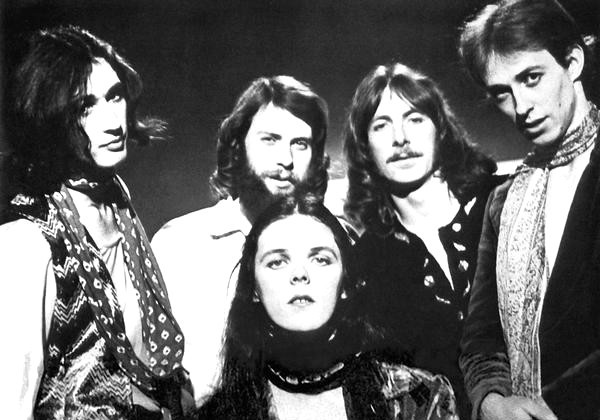 The debut single, 'Out On the Street'. was recorded at the Wellington NZBC studios by Gary Clarke, and remastered by Galbraith for its release as a single by EMI. It was one of those nothing-will-ever-be-the-same moments and topped the local charts in 1974. The song didn't cross the generation divide however, with young New Zealand buying it in some numbers and thrilling to it on TV and radio, and older New Zealanders looking on somewhat appalled – as the comments from the judges on New Faces indicated. Despite this, Galbraith recalls the bosses at EMI being supportive even if they had no idea quite what to do with the act. That was left to the producer.
Galbraith took the band into the EMI Studios immediately after the single was issued and recorded the band's only album, re-recording the single there (the EMI version, found only on the album, is superior).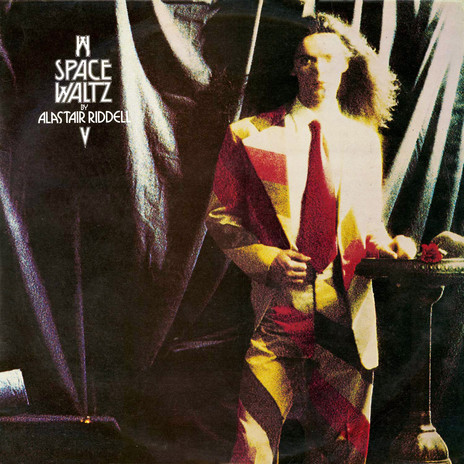 "The album was recorded very quickly, probably over two-three days, thanks to Alastair having rehearsed the band well before recording."
It remains a landmark recording, successfully straddling the gap between the glam-pop of the hit and the next single, 'Fraulein Love', and the lyrically and sonically more adventurous tracks like 'Angel' and 'Love The Way He Smiles'. Four decades on it retains its place as one of the great New Zealand albums and one that strongly influenced the generation of art-punks that followed.
In 1974 Alan Galbraith issued his last solo single for EMI, a cover of Procul Harum's 'Homburg' with his own 'Back Door' on the B-side. 'Homburg' was actually recorded as a demo to try to convince EMI management to spend $1800 on an ARP synthesiser – $18,000 in 2017 dollars – one of the first in the country. A&R head, Bruce Ward, loved 'Homburg' so much EMI decided to release it as a single.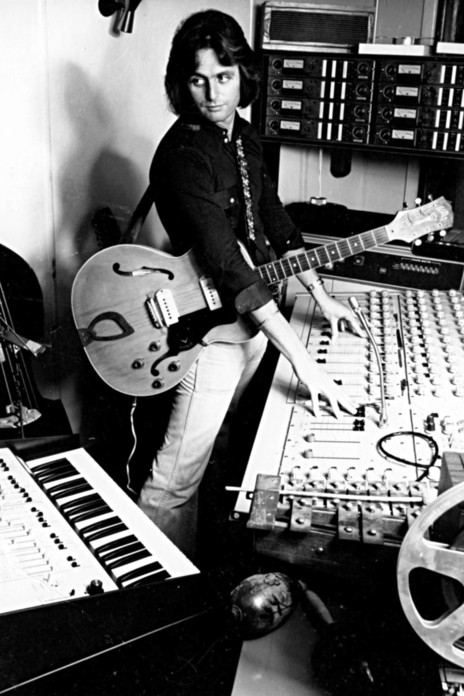 The credits on the Space Waltz album contain a pointer to the direction Galbraith would take in his final years at EMI, listing backing vocals from The Yandall Sisters. Taking inspiration from Berry Gordy's Motown concept, Galbraith determined to put together a group of house musicians for EMI, built around two new Wellington bands, Rockinghorse and Redeye, both featuring some of the capital's most seasoned studio and live musicians, and the voices and harmonies of the Grey Lynn-raised vocal trio, The Yandall Sisters. Rick White, formerly of Tom Thumb and Farmyard, was employed to manage these artists, and they would feature on almost every local EMI release over the next two years, although Rockinghorse's success as a live touring act forced Galbraith to use other session musicians from late 1975.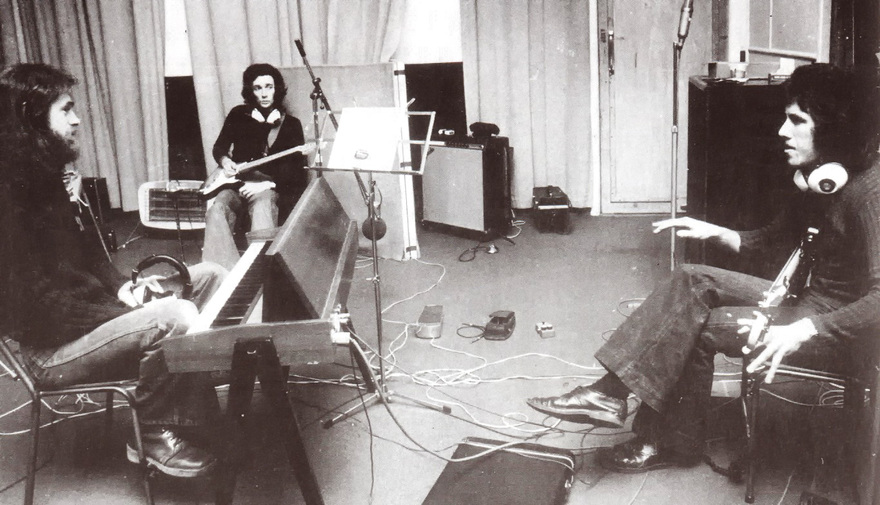 Taking It All In Stride
One of the first beneficiaries of this EMI "family" concept was Mark Williams, a young singer from Dargaville in Northland. Williams had been fronting a band called Face, which also included Willie Hona (later of Herbs); the band was managed by the astute Lew Pryme, himself a former pop star and now the co-owner of the substantial Fullers talent agency in Auckland. Face had become a very hot live property around the Queen City and Northland and were the winners of the 1972 Battle Of The Bands. They had recorded a 1973 single for Zodiac, produced by Ray Columbus and Dave Russell. However, Pryme had his eye on a solo career for the increasingly popular chocolate-voiced singer and Face disbanded at the end of that year.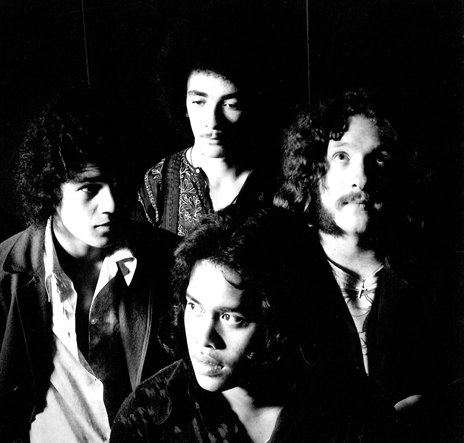 It was Rockinghorse's Bruce "Phantom" Robinson, also formerly of Face, who suggested Mark Williams to Galbraith, and he was signed to a long-term contract in early 1974. In May he entered EMI Studios in Wellington with Galbraith producing.
He approached Mark Williams much as Motown producers approached their artists and, indeed, much as HMV and EMI had approached their earlier pop signings.
"Peter Dawkins and I were from the Mickie Most school of producers," says Galbraith. "I was more comfortable when I could find the artist, choose the material, do the arrangements ... most of the stuff I did with Mark, I would often demo it and Mark would come in and put his voice on it at the end of it. I was the type of producer who said, I'm here to make pop records you know. And a bit of that I learned in London when I worked with RAK Records and saw what Most used to do with his people. He may have been unpleasant but he knew what he was doing!"
But there was a difference: "Mark was like a mini Bill Withers: Mark wanted to be a soul singer and that was his thing. And I was pushing him into other directions, no question about that.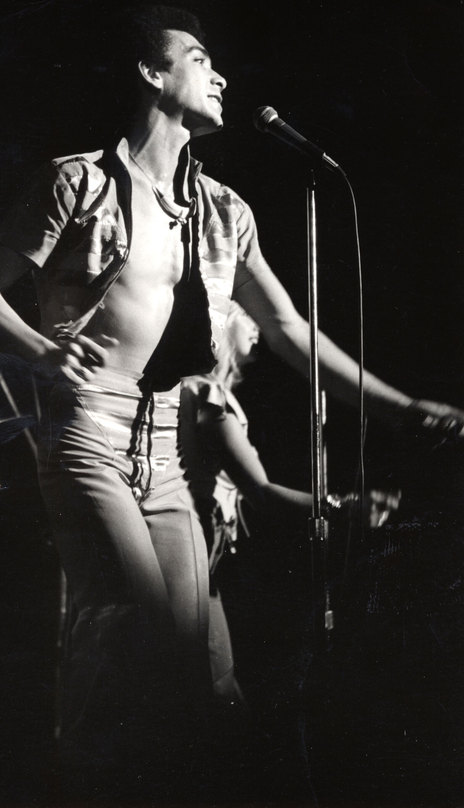 The debut single from the sessions was 'Celebration', written by Tony Ashton and Deep Purple's Jon Lord, a song Galbraith got from the writers when he worked with them in London. It was, on paper, a strange pairing, but unusual matches were an inspired trademark of the Galbraith-Williams recording relationship.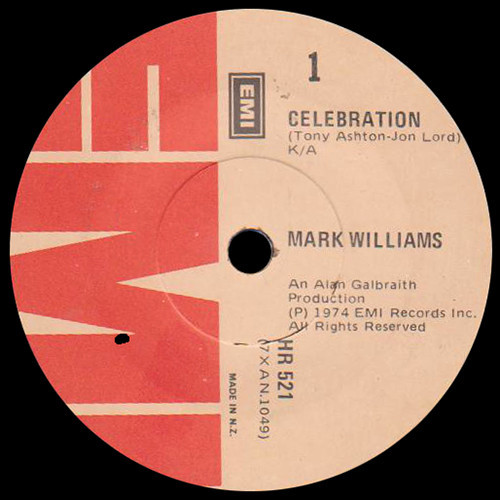 'Celebration' may have been a fine single from an unusual source, with a contemporary soulful vocal and a strong and sympathetic production but New Zealand largely ignored the record and it failed to chart despite Mark's regular appearances on TV's Free Ride, a networked colour TV show (the nation's first) hosted by Ray Columbus. The appearances did, however, turn the flamboyant Williams into a household name.
"He didn't want to record 'Yesterday Was Just The Beginning of My Life', because the demo from Vanda and Young was nothing like the record we made. I was hearing something that really nobody else could hear. But it wasn't until we had the backing track that he went 'Oh okay'."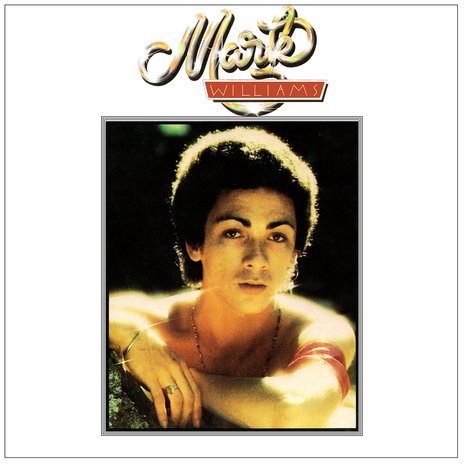 The album took 10 months to finish but was issued in May 1975, two weeks weeks after the release of the second single: 'Yesterday Was Just The Beginning Of My Life', penned by the former Easybeats' Vanda & Young. Driven by the tight and funky rhythms of bassist Frits Stigter and drummer Tom Swainson, the rhythm section of Redeye – then the hottest club band in Wellington – the song was an instant smash, entering the NZ charts at No.25. Within two weeks it was in the top 5, where it would stay for nine weeks, three of those at No.1. It was the biggest New Zealand recorded single of the year, with almost six months in the Top 40.
The album similarly dominated the year, with 30 weeks in the charts; it was the equal of the hit 45, with a killer cover of Hot Chocolate's 'Disco Queen' ending side one, a track that garnered substantial club play.
Galbraith's 1975 was more than just Mark Williams though. In the early months of the year Rockinghorse's debut album Thoroughbred was issued. Recorded slowly across 1974, between the demands of other studio work and touring, several singles had been released over the year. But it was 'Thru The Southern Moonlight', released at the tail end of the year, which provided the band with its crossover radio hit. The single and the album were lauded at the 1975 RATA music awards, taking out the Best Group and Best Single awards.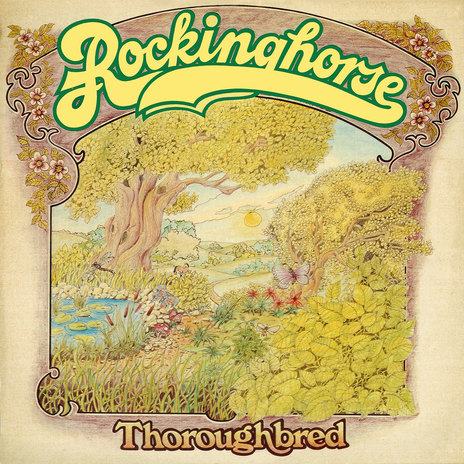 Dr Tree were a very progressive Auckland jazz-rock band put together by two of New Zealand's finest players Frank Gibson Jr. and Murray McNabb in 1971. They had been pulling strong crowds at venues such as The Globe Hotel in Wakefield Street and despite possibly limited crossover potential, Galbraith signed the band. He worked with Julian Lee to produce their sole, now-classic, self-titled album, released in 1976 (reissued in 2008 and twice bootlegged in the US). Despite its left-of-centre origins, it was a strong seller thanks to the band's live reputation and it was named Jazz Album of The Year.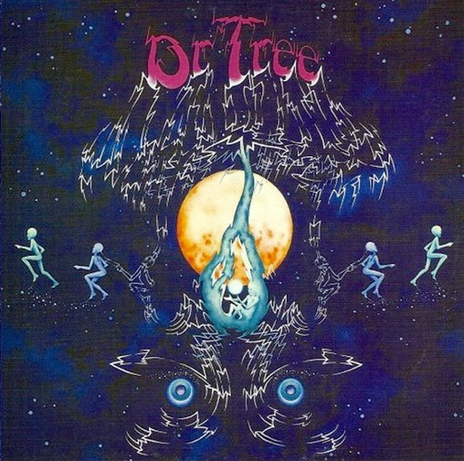 A second Mark Williams album, Sweet Trials, followed a similar formula to the first, however with somewhat less commercial success. Galbraith and Williams were now writing together and wanted to make an album of largely New Zealand compositions. The single 'Sweet Wine', written by Wellington's Reece Kirk, spent only two weeks in the Top 10. The album lasted four weeks in the chart and reached No.14.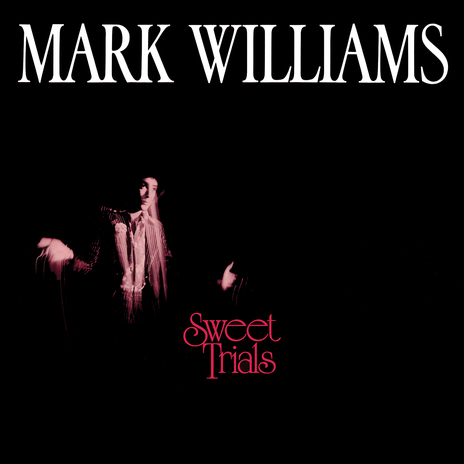 By the time Sweet Trials was released Galbraith had resigned from EMI to form his own production and management company, AGE, in partnership with film producer John Barnett. His first client was, naturally, Mark Williams. He continued to work at EMI on a freelance basis. His credits in 1976 include the Fred Dagg Live album and the A Bit of a Dagg EP, Annie Whittle's album and the soundtrack to Sleeping Dogs (released in 1977). He also remixed two BLERTA albums and was part of the team that recorded The Hollies Live at Christchurch Town Hall.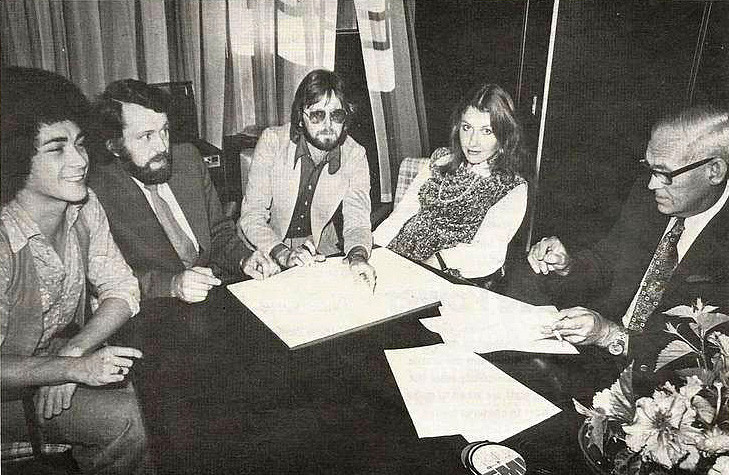 Aside from Williams, Alan Galbraith was now also managing Sharon O'Neill.
"She wrote to me from Singapore and said she wanted to come back and be a star – she had decided what she was going to do and she thought I'd be the guy to do it. She asked, 'Can you please help me?'. The first thing I said was let's get her in [to the studio]. I had Rockinghorse, Mark, and The Yandall Sisters in that studio grouping and I wanted to put her into it, to work with Mark and that band, and to start doing road shows together.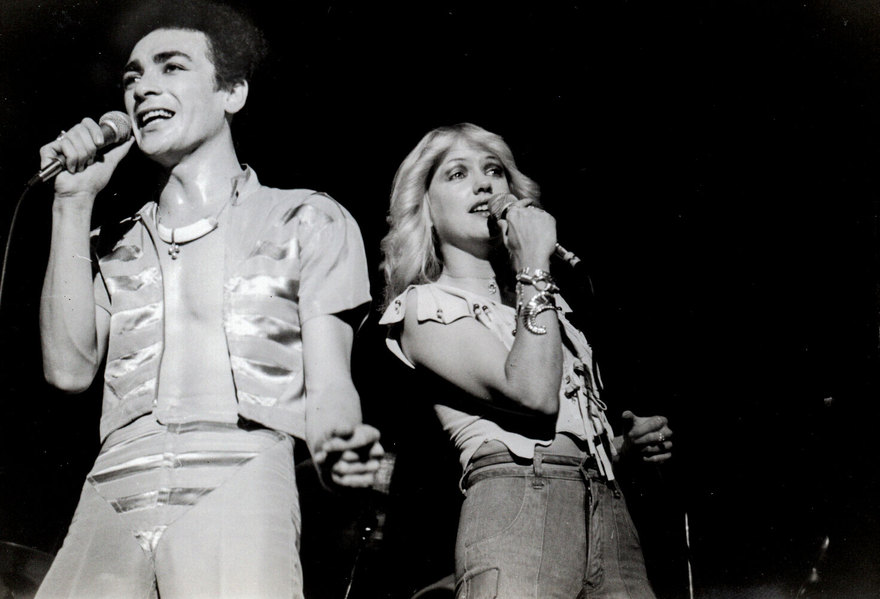 "But Sharon was a bit impatient – I don't blame her – I was focused on Mark and I think she thought she was being left out. She came up with some songs and I said, no wait. I just didn't think she was quite ready for it. The songs were sounding too derivative to me and she just needed to spend a bit more time on them ..."
EMI was also disinterested in the singer and declined to sign her. "They weren't particularly interested in her to be honest, at the time. It all happened fairly quickly – she was there with me for one minute and I supported her for a little while. We had Sharon and Mark on the books and we paid some of their living costs. And then she just disappeared. Mark said she had gone to Melbourne to live."
Grand Affaire
The second Rockinghorse album, Grand Affaire, was recorded during 1975, between sessions for Mark Williams and a Yandall Sisters album, Up Front. Released in early 1976, without a hit single Grand Affaire didn't do as well as the first album. Galbraith explains, "It was a more polished album with a rockier feel and some pretty solid playing, but probably not as "commercial" as the first album. The band was a powerful unit live and in the studio, but not necessarily hungry for commercial success: an attitude that often frustrated me and the folks at EMI who were paying the bills."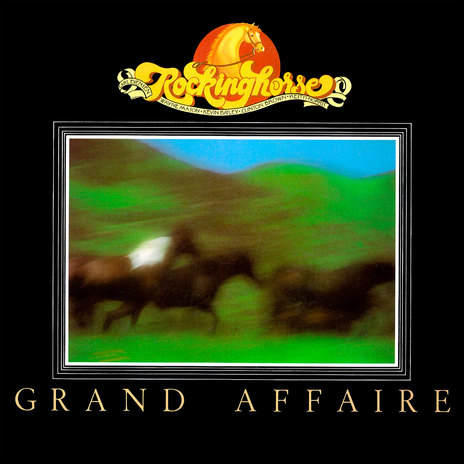 Despite the lack of crossover success for Grand Affaire, Alan Galbraith regards the two Rockinghorse albums as some of his best work at EMI.
Sweet Inspiration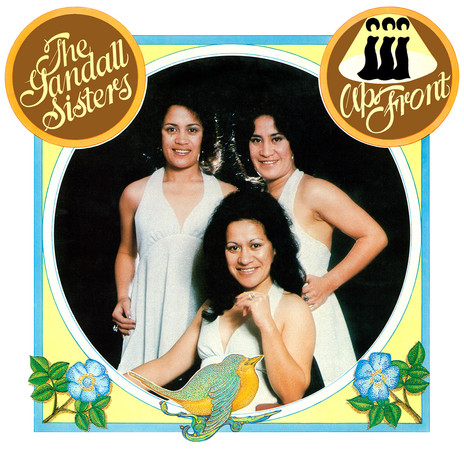 The Yandall Sisters, however, had a substantial crossover hit with Dan Penn and Spooner Oldham's 'Sweet Inspiration', first recorded by The Sweet Inspirations as a B-side for Atlantic in 1968. The Yandalls' album was adventurous enough to include a terrific deeply soulful take on The Eagles' 'Desperado'.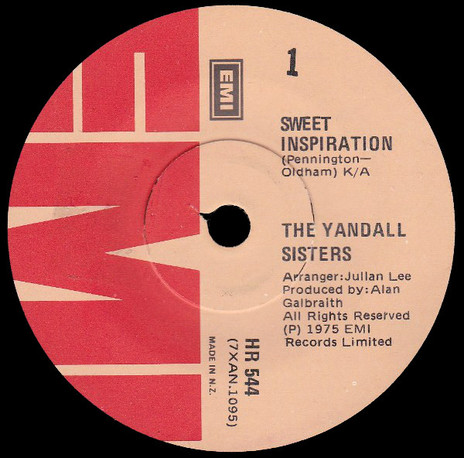 Sessions started for the third Mark Williams album in late 1976; Taking It All In Stride was released in June 1977 with a credit that said "An Age Production". Galbraith was now producing independently for EMI and others, as well as being more active in film soundtrack and TV commercial work. Noticeably absent from the previous credits were the members of Rockinghorse, aside from new guitarist Kevin Bayley. Redeye provided much of the instrumentation and Sharon O'Neill and Beaver replacing The Yandall Sisters, who had now joined John Rowles, as the primary backing vocalists.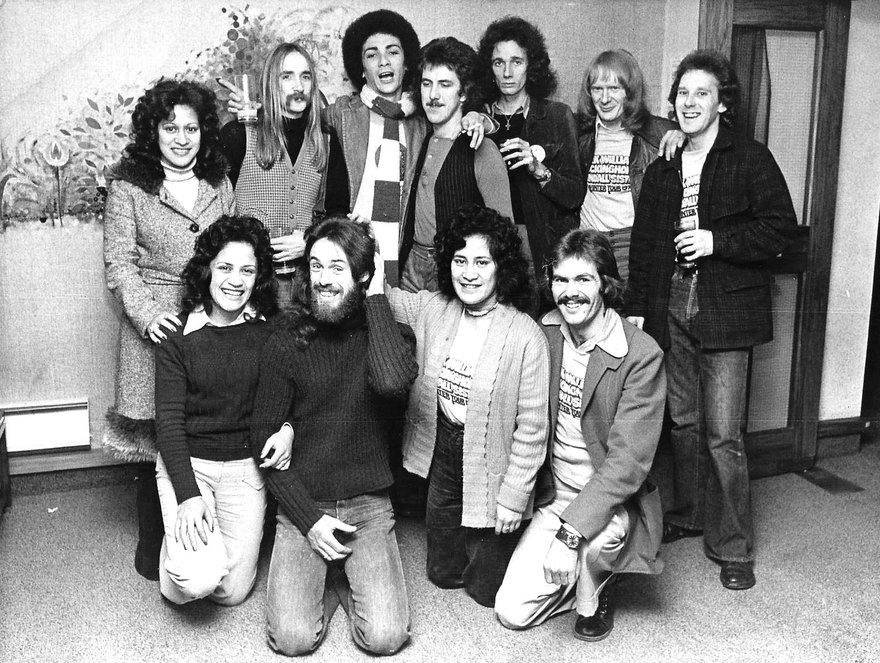 To many ears Taking It All In Stride was Mark's finest album. Not only did it include the No.1 single 'It Doesn't Matter Anymore' (three and a half months in the Top 10, one of those months at the top), but also the stone-cold classic 'A House For Sale'. An almost perfect amalgam of soul and pop (earlier recorded by US soul singer Millie Jackson), 'A House For Sale' has long been one of the most sought after NZ records of its – or any – era internationally. Taking It All In Stride is a New Zealand classic – lush, funky, soulful and concise; it works as a complete album, arguably more so than the two earlier Williams albums, which, as fine they may be, are more collections of songs. Most of the credit for that must go to Alan Galbraith, a producer who was at the peak of his art when he created this record.
"I got criticised a lot for, you know, taking Buddy Holly's name in vain. I got a whole lot of flack out of ['It Doesn't Matter Anymore']. I read an article by someone who said I turned it into a disco song and I'm thinking I must play it again and see if I can hear that. It just had our version of a funk feel about it.
"Mark and I were sitting at my place one night and we were playing songs and I just started playing that song with that feel, just with the guitar. And he was singing it and I said it really works you know. Let's get the band together tomorrow and we'll see if we can make it work. And it did."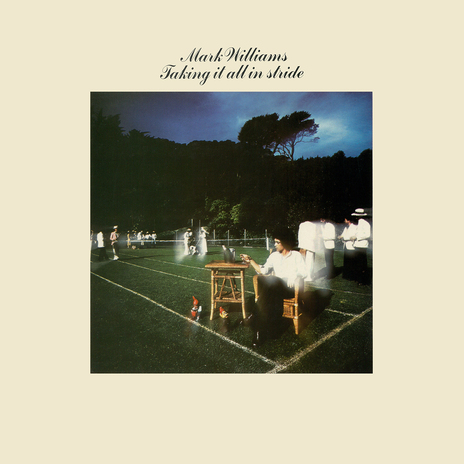 Out On The Street
In mid-1977 Galbraith received an invitation from Peter Dawkins, now head of A&R at CBS in Australia, to join him at the company. With few business ties in New Zealand, he moved across the Tasman in September, inviting Mark Williams, now out of his EMI NZ contract, to follow him shortly afterwards.
Dawkins was in Sydney and wanted someone to join the CBS A&R team in Melbourne, so that was Galbraith's first Australian office. One of his initial successes was getting a publishing deal for Auckland writer Malcolm McCallum who was demoing tracks in Auckland – he'd written 'True Love (Is Never Easy)' for Taking It All In Stride. CBS liked what they heard.
"Malcolm's writing was really good and Peter Dawkins said, 'get the guy here, we want to record him' but I said, 'Malcolm is great. He sings well, he plays well, he writes well, but I don't think he's a pop star'. They said, 'no, no bring him over'. So I brought him over and recorded an album with him in Melbourne using most of the Little River Band as session musicians. It was a great album but did very little."
After moving to Sydney, Galbraith recorded the newly signed-to-CBS Mark Williams's first Australian album Life After Dark. Australia didn't get Williams and neither did CBS.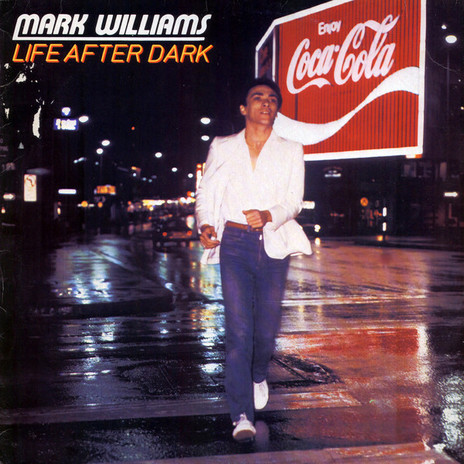 "Mark was wrong place wrong time. Mark arrived at his most flamboyant, with his own designed clothes and doing the Mark Williams dance thing. The first thing they did was put him on the Don Lane show in Melbourne one night. The CBS people saw him – because they were excited to see who this guy was – and I got so many phone calls saying what have you done? They didn't get it at all because at that time Australia, particularly Melbourne, was very AC/DC, Cold Chisel, white pub-rock and then there was this ... what was this? They thought he looked like a transvestite from K Road and it was incredibly unfair but it was a bad start for him really and it took him a while to live that down.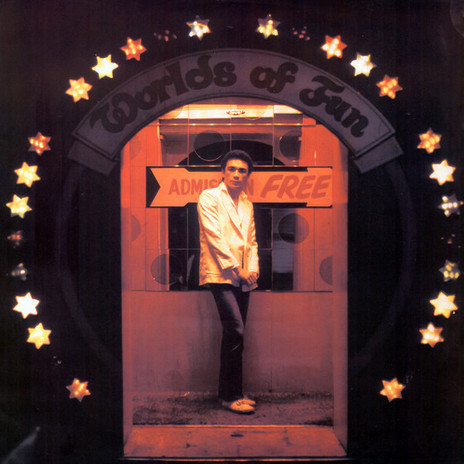 "The people who did get it were the musicians. People like Mark Punch who joined his band and Renee Geyer and all that – the soul crowd, they got it. The great Australian public and the establishment music business didn't know what the hell they were looking at.
"Mark was so good, he was on fire. But people didn't get it."
Galbraith and CBS parted company in early 1979, after he had recorded early demos with Mi-Sex, but he worked freelance until August; he produced, among others, an album for singer Lynne Hamilton with fellow expat Mike Harvey, before walking away.
"I'd had enough of the whole music industry. CBS wanted me to come and work in Auckland. I came over for a while and looked at it and decided I actually didn't want to be in the record business anymore. I'd separated from my wife, I'd left CBS, I didn't know what to do with myself, so I got a caravan and with my new partner, Sue, went to Northern Queensland for six months. Then I drifted slowly back to New Zealand and went down to Nelson because my parents were there. I worked on radio in Nelson for a short time.
Tim Murdoch, the head of WEA Records in Auckland, offered Galbraith a job in late 1980 and he accepted. It was a frustrating few months where he more or less sat around waiting for a job description that never came.
"I had no idea what my job was apart from Tim wanting me to come and have lunch. I didn't do much there, apart from drink with Hammond Gamble."
Notably, Galbraith was responsible for signing Herbs, via Hugh Lynn's Warrior Records, to WEA, a relationship that has endured to this day.
"I can remember going to see Herbs with Jimmy Buffett at the Mandalay in Newmarket [in 1988]. Herbs came on and opened with 'E Papa' and I had tears streaming down my face. They were so good. I left halfway through Jimmy Buffett. I thought Herbs were absolutely amazing."
Galbraith would also produce an album by The Knobz for WEA at Mandrill, and a single ('Apache') with Mike Caen from Street Talk. And with that, one of New Zealand's greatest record producers left the business forever. Well, almost …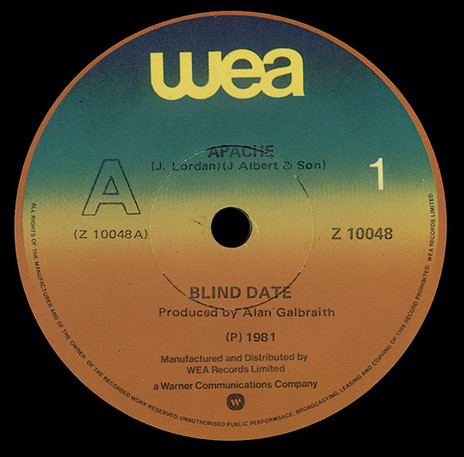 In the mid 1980s, under the name The Breakaways, Galbraith wrote and produced the Auckland Rugby theme, 'We Know How To Win'. It was used by the team for several years and released as a single by WEA in 1987.
In the decade after he left the business, Galbraith worked in the advertising industry in Auckland and Wellington, before semi-retiring to Nelson in 1991 where he went fishing and opened a small design agency. Deciding he was too young to retire he headed north again, this time to the Kapiti Coast and back into the agency world, and back into soundtracks and jingles, often with the late Dave Fraser, a close friend from EMI days. Galbraith recorded an album with Fraser at the latter's farm in Nelson. He then joined a Wellington band, The Tone Rangers with L'Affare café owner Jeff Kennedy: a fellow Nelsonian who had been a friend for many years. They played at the once-a-month Last Friday Club at the café from 2002 until 2007 when the business was sold.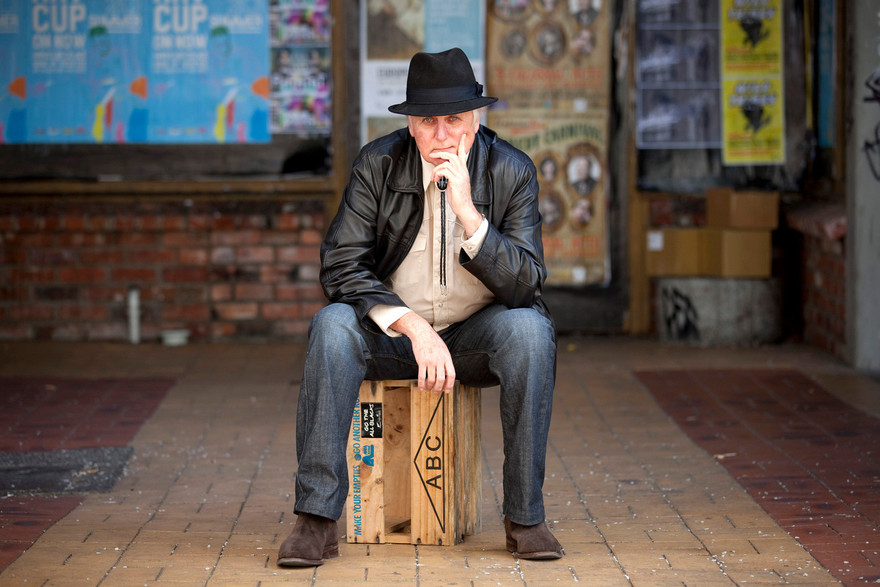 "I had also invested in a home studio during this time and started writing and recording my own material for no other reason than I wanted to see if I could do it. I loved the process of being alone with the studio, playing all the instruments, and being a total control freak. I have been doing it ever since, and although I released an album in 2011 called Silverfox, with a nicely shot video of a track that celebrated Wellington's Courtenay Place, I am only really interested in doing it for my own pleasure."
In 2014, Galbraith retired and moved to Greytown in the Wairarapa, where he still records for his own pleasure; he has also worked with Barry Saunders of The Warratahs (and his daughter Sarah), and former Rockinghorse and Fourmyula vocalist Carl Evensen.
"A couple of years ago I started making guitars. After a life-long obsession with the instrument I just had to give it a go and found that, although I have no real woodworking experience, it came very easily. I am now making and selling solid-body and cigar-box guitars under the FoxBox Guitars brand. But it's just a labour of love really.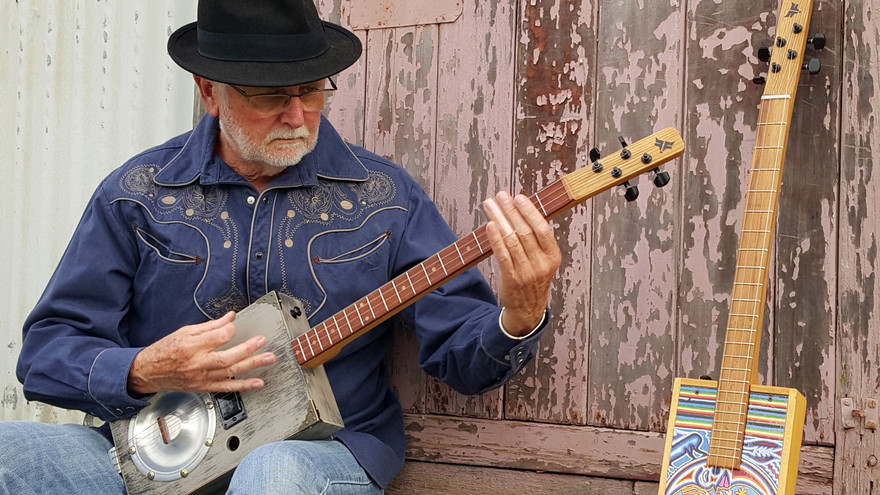 "I don't listen to much music apart from my own and a few selected things I get to read or hear about. I don't own a record collection or a high-end stereo system. I like to look forward rather than back, so I don't give too much of a toss about the music or major artists from 'back in the day', but I do own quite a few nice guitars and a good Pro Tools system. What else can a boy from Nelson who just wanted to be a simple musician need?"
--