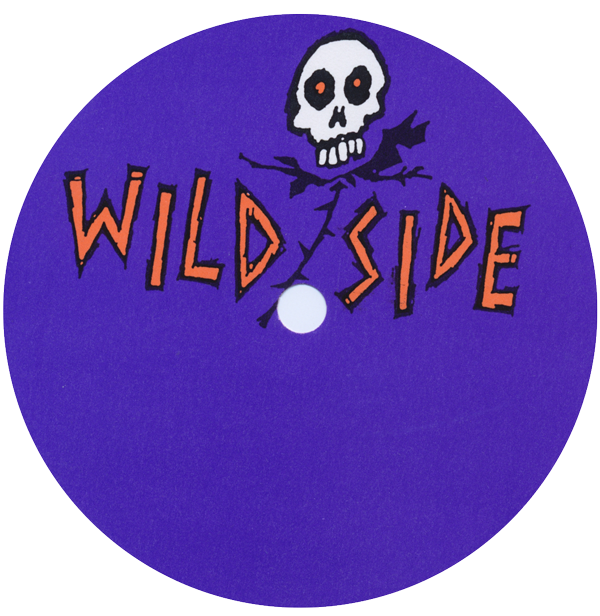 Murray Cammick's Wildside Records gave a boost to the New Zealand rock scene during the early nineties. Within a couple of years, it had a run of acts at the top of the charts – Shihad, Head Like A Hole, and Dead Flowers – and the label remained at the forefront of local heavy rock for over a decade.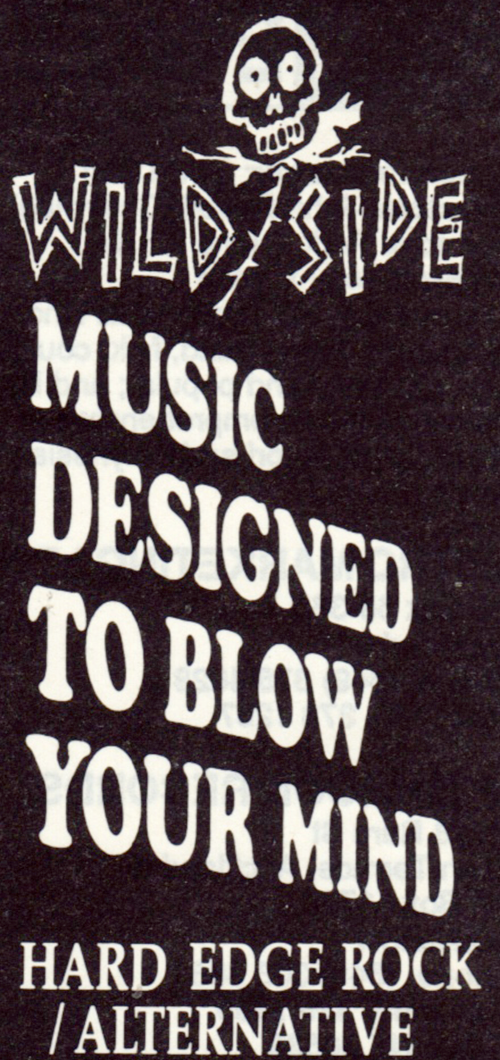 From journalist to label owner
Murray Cammick was studying photography at Elam, when he made his first move towards journalism by becoming the technical editor at Craccum (doing design and layout for the magazine). In 1977, his lifelong involvement in the local music scene began when he start the free street press magazine, RipItUp, with his friend Alastair Dougal – hoping to fill the gap left by recently retired magazine, Hot Licks.
Cammick was a central figure on the local music scene and, even at home, he was surrounded by the owners of indie music labels.
By the end of the eighties, Cammick was a central figure on the local music scene and, even at home, he was surrounded by the owners of indie music labels.
"Simon Grigg [owner of Propeller Records] and I lived in the Roslyn Apartments [now Pennington]. I was the perfect flatmate because I was a workaholic and living with me is like living on your own since I'm never there. Roger [Shepherd] from Flying Nun also ended up living there, and then when he moved out, Trevor Reekie [from Pagan Records] moved in. Over that time, I watched all my friends lose my money on labels and thought it was a fool's game, but at some point, ego got the better of me and I thought I could do better! It all came out of this friend of mine, Simon Lynch, having this track called 'Motivation' by D-Faction. He couldn't get anyone to release it, so I decided to do Southside Records with him."
Southside had a run of Top 10 singles, but usually the albums would not do anywhere near as well (one notable exception being the Moana and the Moahunters album that went platinum). It also didn't help that R&B producers often wanted $2000 per track and then used samples that were difficult to clear (despite Cammick's repeated request for them not to). At the same time, Cammick saw that there was a new gap in the local market – no one was releasing heavy rock.
"The record industry was so out of touch with what was happening on the street. I went to the music awards one year and only one person had long hair. I didn't even have long hair. But the whole world outside the music awards at the Sheraton had long hair and was listening to Alice In Chains. Meanwhile, inside the awards, it was just acts from Flying Nun and my Southside acts. It was crazy."
Cammick was already thinking of starting his own rock label in 1990, when he received a visit at RipItUp from Adam Holt (who was leaving Festival Records to join PolyGram). Holt suggested that the new label should be called Wildside and, the following year, Cammick took the name and ran with it.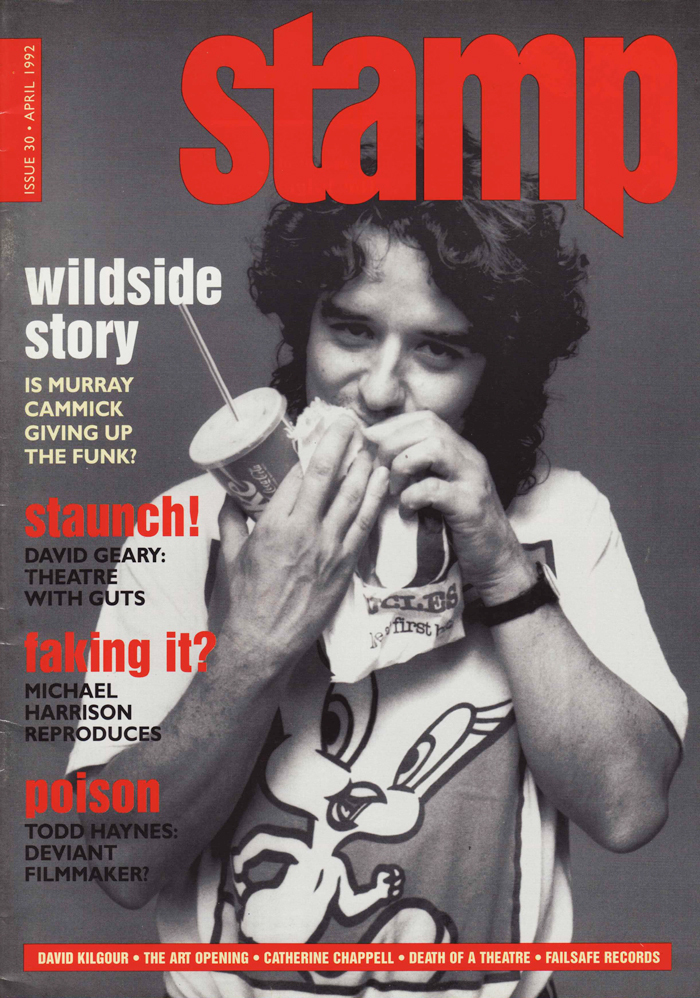 The Auckland rock scene was reasonably healthy at the time due to the ongoing tradition of five bands for five dollars shows at the Powerstation and the long-lasting existence of The Gluepot. Yet, Wildside's first release actually ended up being an EP by Wellington funk-metal band, Emulsifier. Cammick's task was made easier by the fact that the early bands he worked with – like Second Child and Freak Power – often came to him with complete recordings, so little or no initial outlay of capital was necessary (this was also true of Hallelujah Picassos who joined the label in 1993). Wildside's first recording and music video bills were for the release of the Pull Up To The Bumper EP (1991) by Rumblefish, which Cammick says "was probably not a brilliant idea" though the release did dip into the Top 40 for 10 weeks.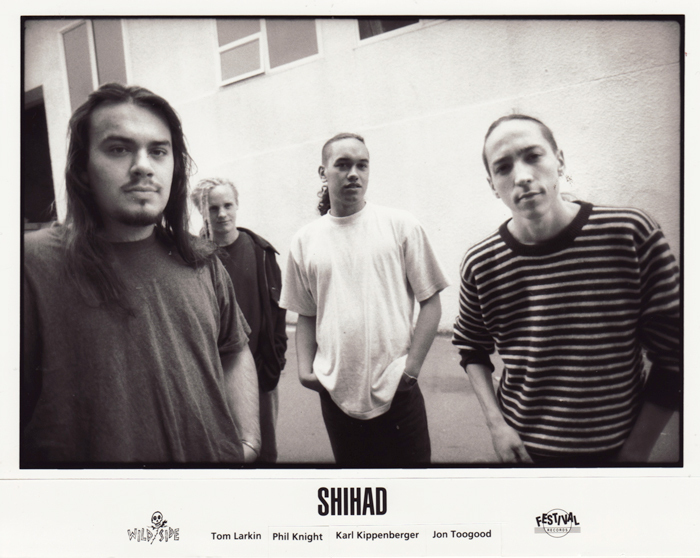 Two Top 10 acts, one manager - Shihad and HLAH
Cammick then got a call from the lead singer of legendary Wellington punk group Flesh-D-Vice. "Gerald Dwyer knew I had a record label and asked me if I wanted to do a compilation of his band. It later became clear that he was working with Head Like A Hole and I heard them on bFM and thought they were pretty amazing. So he offered me an album from them for $2500, which was a very affordable cost compared to the Southside albums I'd been doing."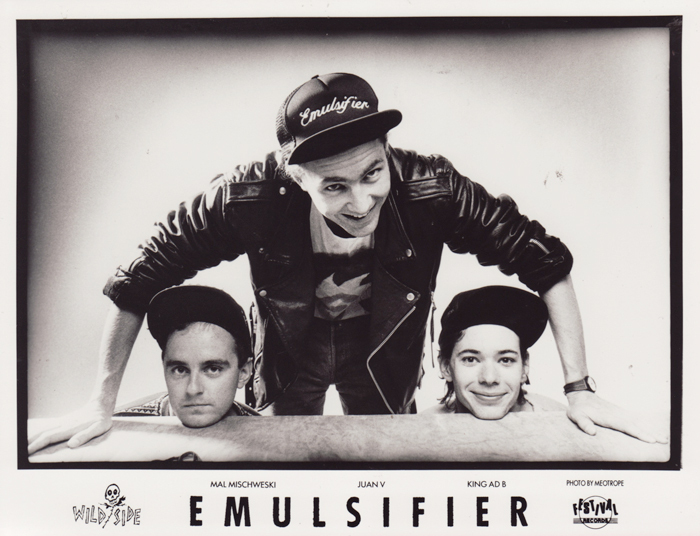 Head Like A Hole were renowned on the local live scene for killer live shows that usually involved at least a couple of the band stripping naked to play. Their debut album, 13 (1992), reached No.14 on the album charts and gave Cammick solid evidence that his new label could be a serious proposition. At the same time, Cammick was still the owner/editor of RipItUp and he ran both businesses out of the same office on Williamson Ave in Grey Lynn (above a signwriting company and an auto-electrician).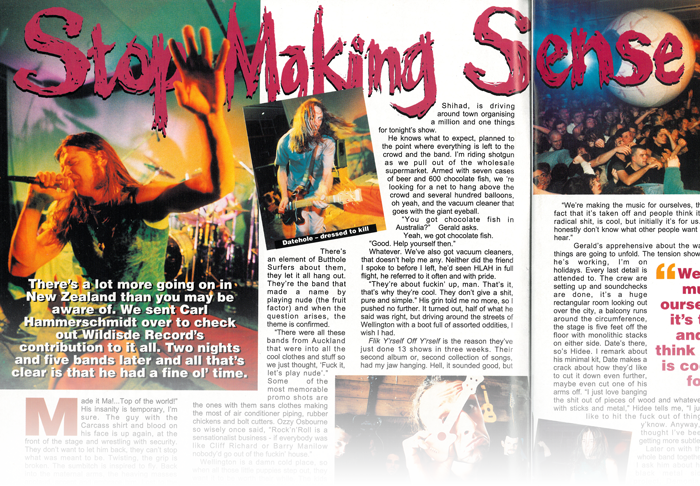 The steadily accumulating piles of paper, photographs, CDs, and records that spread across his desk soon became legendary, though Cammick believes it had its own order to it. "I didn't view my desk as being untidy. You should see my place at the moment. Last night, I got a call to get out to a venue quickly. I went to grab some reggae albums and the box fell onto a massive heap of other things I had spread out over the floor. It wasn't that bad, but it did make me think the place could do with a bit of a clean ..."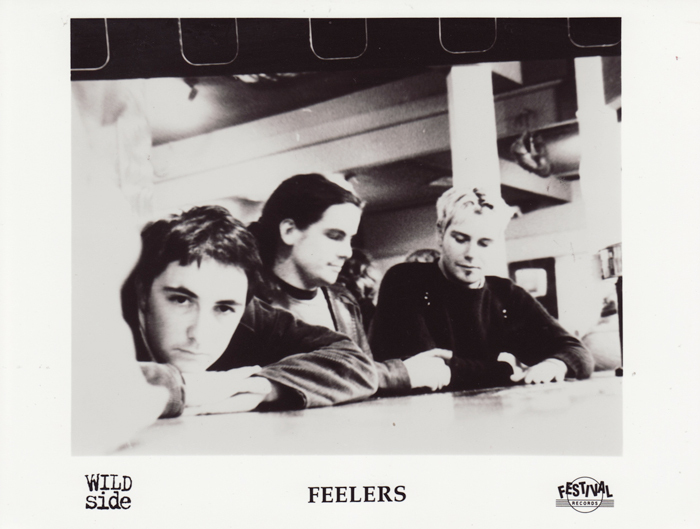 Running the record label and the magazine did cause some to accuse Cammick of playing favourites. "I do remember at least one musician complaining that Head Like A Hole's success was due to me owning RipItUp, but prior to me signing them they'd already had a half-page write-up by Mike Houlahan in the Evening Post. If a band is getting a half-page in a daily paper written about them before they've even been signed, then they're really doing something special live."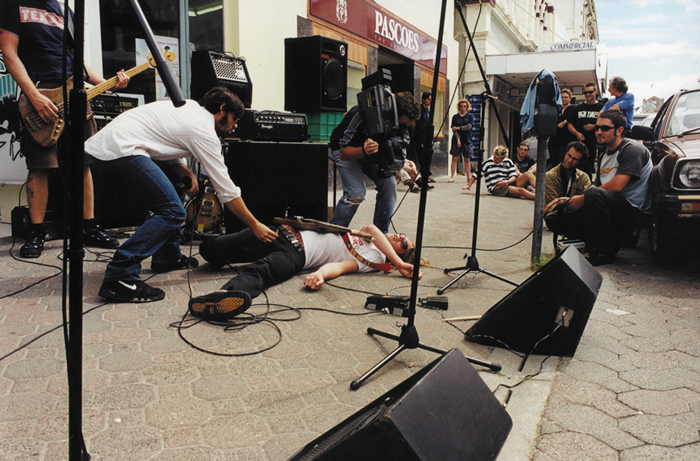 Gerald Dwyer also represented another great act, Shihad, and Cammick knew if things went well with Head Like A Hole then it might be possible to get them on Wildside too, but he initially held back from trying to sign them (after all, they'd already released their first EP through Pagan). Shihad had arranged for their debut album, Churn (1992), to be recorded by Jaz Coleman at York St and believed that their best shot at success was releasing it through a major label. Nonetheless, Dwyer invited Cammick along to the original listening session for the album, along with Michael Bradshaw (the sales manager at Sony) and Trevor Reekie from Pagan. The other major labels didn't seem to even know who Shihad were and Sony soon bowed out of the running too (much to the disappointment of Bradshaw). Finally the decision was made to go with Wildside and this led to the label having its first Top 10 album. Yet, Head Like A Hole were still the top act on Wildside at this point and they hit the Top 10 on the NZ Album Chart the following year with Flik Y'self Off Y'self (1993).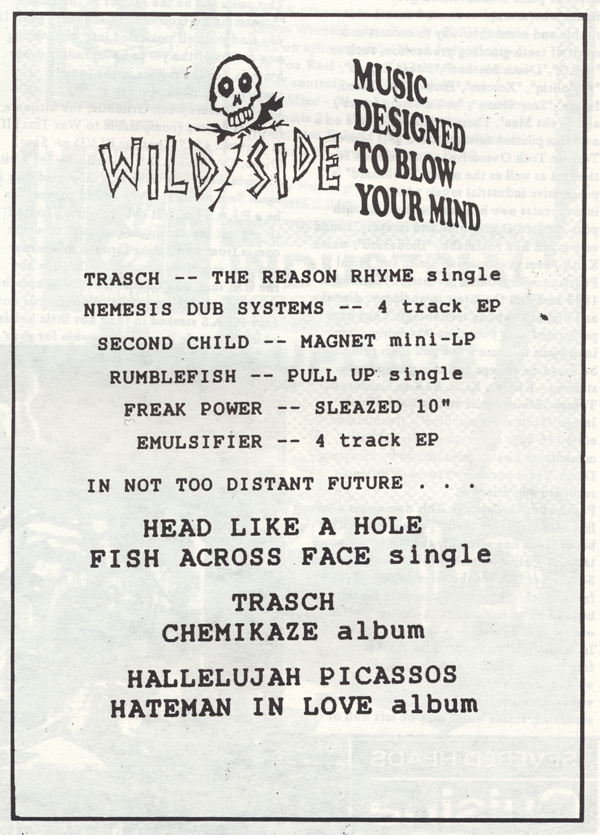 Alternative routes to success
Despite these chart hits, most of the Wildside bands failed to get any airplay on commercial radio and received only sporadic airings on the two music television shows that were on public television at the time. This led Cammick to search for ways to get the bands in other forms of nationwide media, which included a run of hyperbolic pieces in tabloid newspaper, The Truth.
"Gerald would tell me something that happened on tour then I would a press release with a little more spin put on it. I'd put Gerald's number on it, so Edward Rooney at The Truth could get the story from him. Gerald would spin the original story even further. Some stories were just based around a good live photo, perhaps a band member falling from the rafters or whatever. Or another time, they were playing Tauranga and someone had changed the BP sign to show a four-letter word and so I photographed the sign and even though it wasn't related, they managed to make a story about Head Like A Hole fans destroying the town. The headlines could be pretty misleading – Bryan [Bell] from Dead Flowers told me that his father had been informed by friends that there was an article in the newspaper about his son being on drugs. So the father bought the issue in question and it was actually just about Brian supposedly having to take steroids to strengthen his vocal chords. So everything was exaggerated."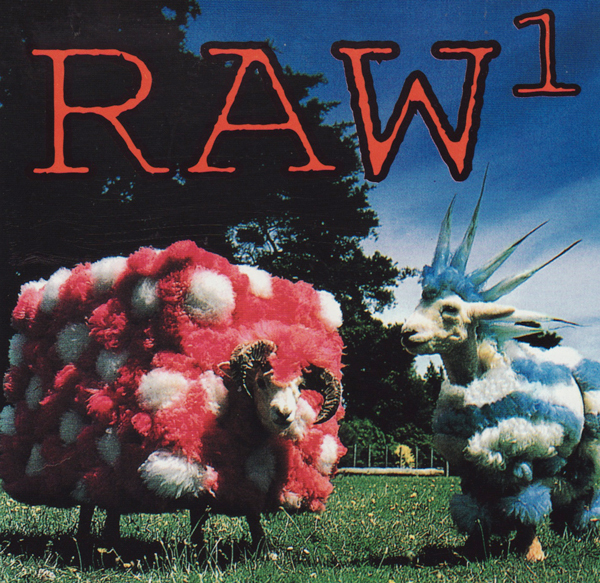 Another key to Wildside's early success was the distribution deal that the label had with Festival Records.
Another key to Wildside's early success was the distribution deal that the label had with Festival Records, which had effectively carried over from the original deal Cammick had made with them to distribute Southside. Cammick got on well with the head of Festival, Jerry Wise, and found he wasn't too fazed by the sometimes outrageous behaviour of the Wildside bands (including one occasion on which HLAH came into the office and two band members proceeded to sign publicity photos with their penises):
"All of us had a great relationship with Jerry. His background was in the English industry, but he was strictly an accountant so didn't let the antics of any of the bands bother him. He told me a story of seeing Don Arden [legendary music manager] in a fight, but even though Don was a very small man Jerry wouldn't get involved because it wasn't part of the accounting. He had a very good relationship with Simon Grigg and the Propeller label before we worked with him and Festival had since become the home for a lot of people, including Deepgrooves and Flying Nun. There wasn't seen as much of a clash working with all of them because the labels were quite different."
In 1994, RipItUp was hit with a huge tax bill that almost caused it to go bust and was taken over by Liberty Group. Cammick still carried on as editor, but the change did give him more resources to focus on Wildside, which was now heading into its most successful years.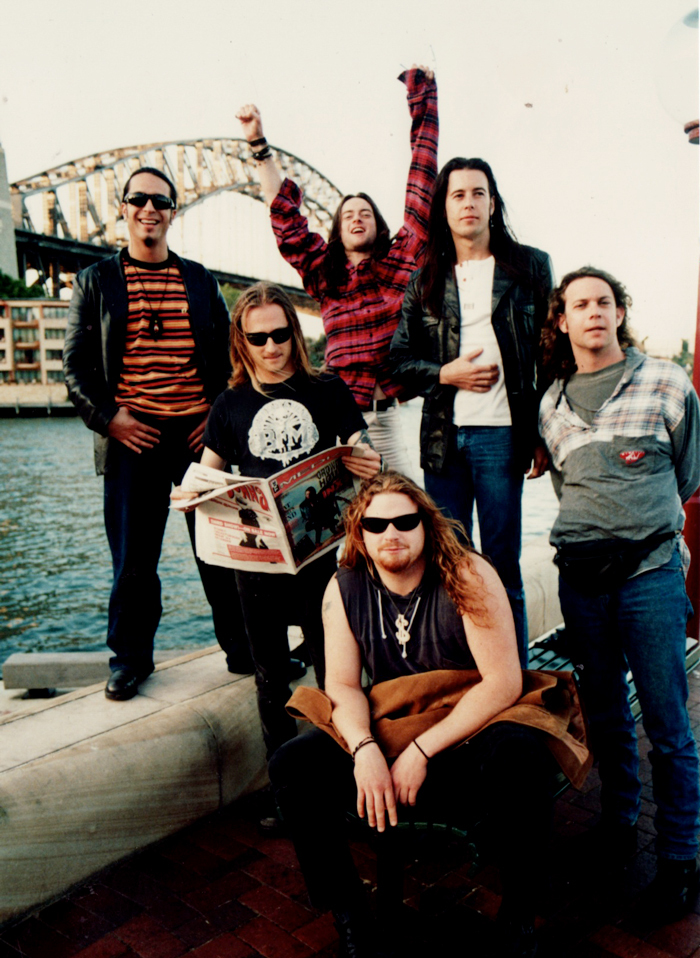 One big change in the musical landscape of Auckland was the arrival of Max TV in October 1993. As the station evolved, it increasingly opened itself up to the Wildside acts (especially after Brigid Reilly took over as programmer). Cammick remembers how this kicked off a renaissance in local music video creation. "A music video would be filmed on the weekend, edited on the Monday, and it [would screen] on Max TV within the week. I'm a big supporter of regional media of that type because they really get behind their local acts. The Christchurch music video channel, CRY, also got behind bands I worked with from down there, like Slim and Pumpkinhead."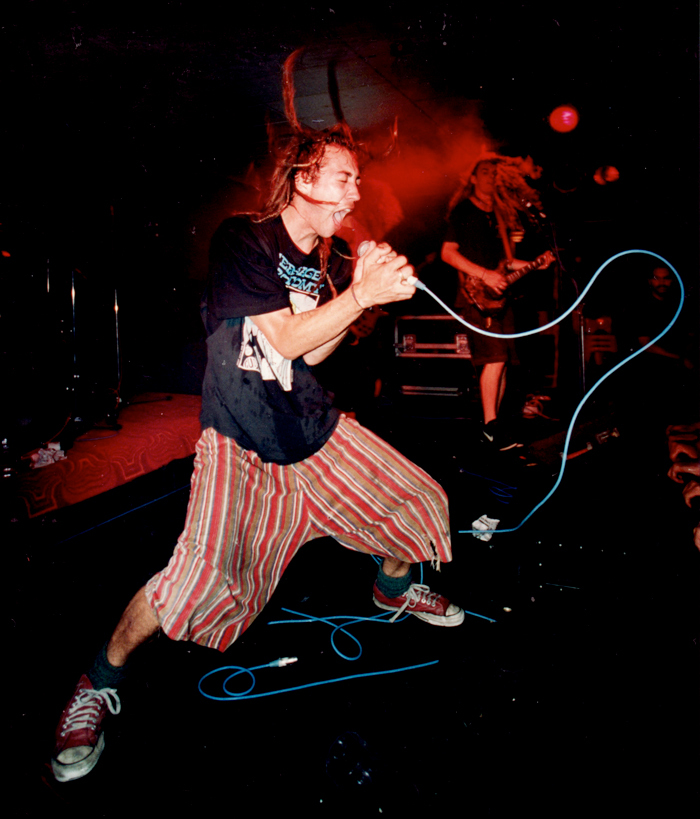 The label was also having some early success in Australia, with Shihad, Head Like A Hole and Dead Flowers undertaking tours across the ditch (though Head Like A Hole soon found that the country already had its own naked band, Lubricated Goat). The next two Shihad releases continued their upward trend at home – Killjoy (1995) hit No.4 on the charts and Shihad (1996) reached gold status (dragging Killjoy along with it soon after). Yet, their progress also saw Cammick's first move away from his deal with Festival – he decided instead to do Shihad's Australian releases through Polydor and immediately saw an increase in the amount of promotional spending being put behind the band.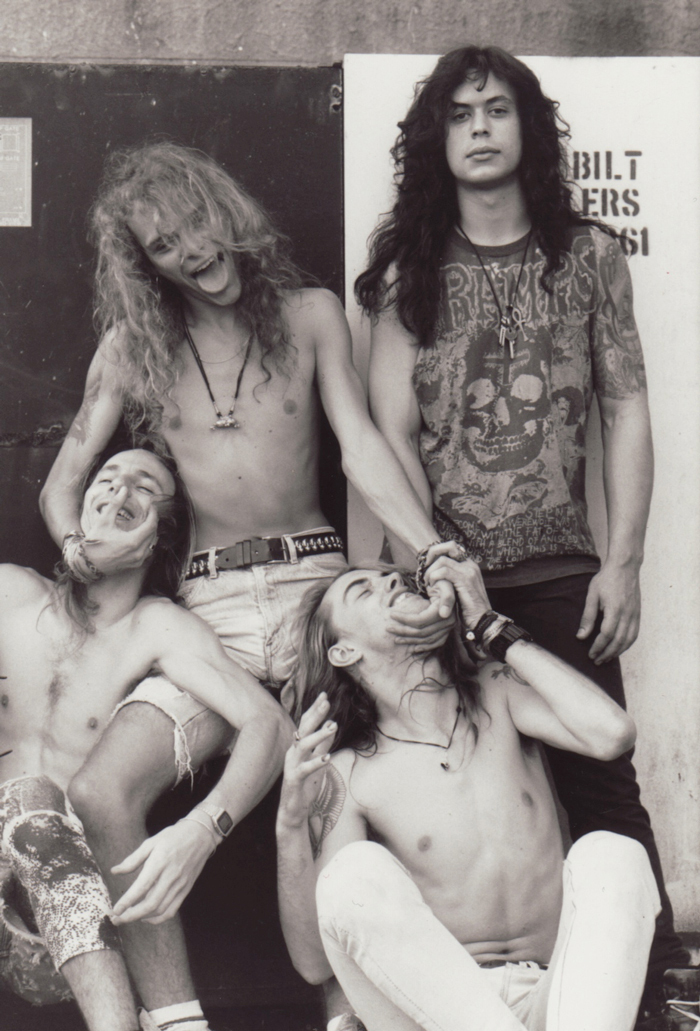 Cammick's growing discomfort with his Festival Records deal began when there was a change in management: "Jerry Wise died February 1994 and someone else took over. If Jerry had stayed around, I would not have moved to BMG. There were things which irked me. When Festival decided to stop pressing records, they binned all the Wildside and Southside vinyl and didn't offer me any. Or when they had leftover promotional posters I'd say 'give them to me and I'll send them out to the people on our mailing list', then I'd see one of their executives go and get them out of the bin."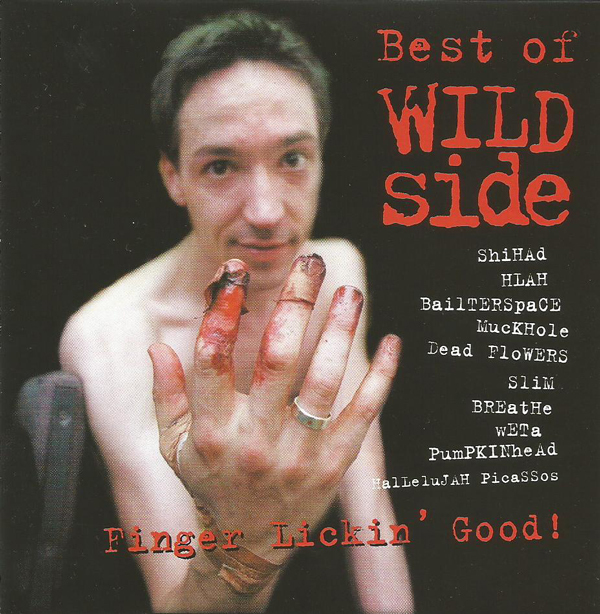 Wildside spawns Felix
Cammick's discomfort with Festival led him to start a new label, Felix, which released work by a younger era of bands such as Breathe, Lodger, Future Stupid, and Muckhole: "Felix was what you call a contract breaker. You start another label under a new name and that label isn't subject to the original contracts. It's like the way George Clinton had Parliament and wanted to get out of a deal, so he started Funkadelic with the same people. Ten years later when they owed money to every live hire company in the country, he started George Clinton, then the P-Funk All-stars. So you just grab a new name to avoid the courts. So the name, Felix, was just the first sign that Wildside was going to move to BMG. Plus I was a big believer in Muckhole, I just thought they were really good. I even angered someone at Festival around Christmas time one year, when D-Faction were heading for gold record status and I was asking this guy about this Muckhole cassette-only release. I definitely got the sense that they didn't have a positive attitude about it."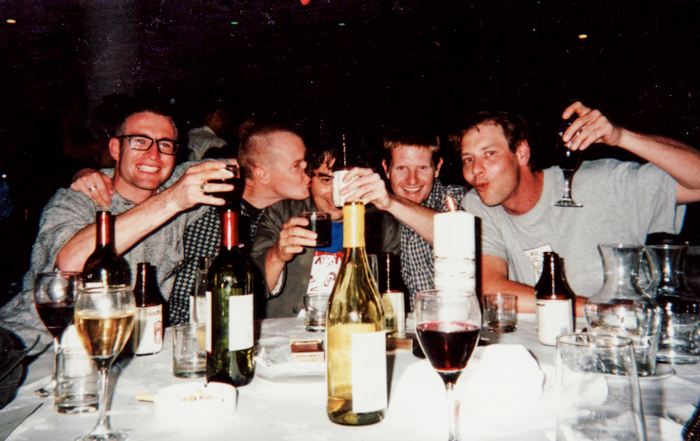 Cammick's role at RipItUp did provide one distinct advantage for his new acts – promoters would often phone him to ask who would make a good support act for touring bands from overseas. It was his connections that had Muckhole grabbing a high profile support slot with Green Day and playing at the Big Day Out within their first year (they also went on to support Offspring, Pennywise, and the Sex Pistols).
However, there were growing complaints that Cammick's decision making as editor at RipItUp was influenced by his status as a label owner and this contributed to the decision by the then owners, The Liberty Group, to close (and sell) RipItUp in 1998, making Cammick and his staff redundant.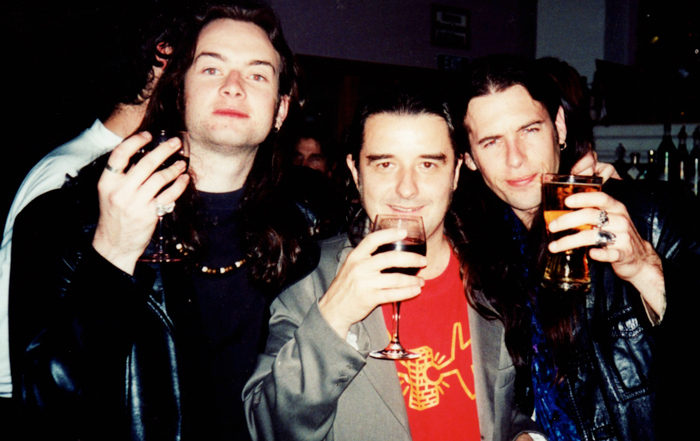 "There were a couple of complaints by advertisers that I was favouring my bands over their ones. One time, someone complained that I hadn't covered the release of a Flock of Seagulls comeback album. I was actually waiting to run the story once I'd found some old pictures of the band, because they didn't look that great on the comeback album. Barry Colman from Liberty Group had probably heard of Flock of Seagulls and not Shihad, so he must've thought that this injustice had showed my inappropriate bias. The funny thing was that six months after I left RipItUp, it was bailed out by Warner Records and Sony, so they chose the covers for a while. So it went Shihad, Stellar*, Shihad, Stellar*, Feelers. After I left, Shihad was on the cover every second month! At least I'd kept them to one cover per album release."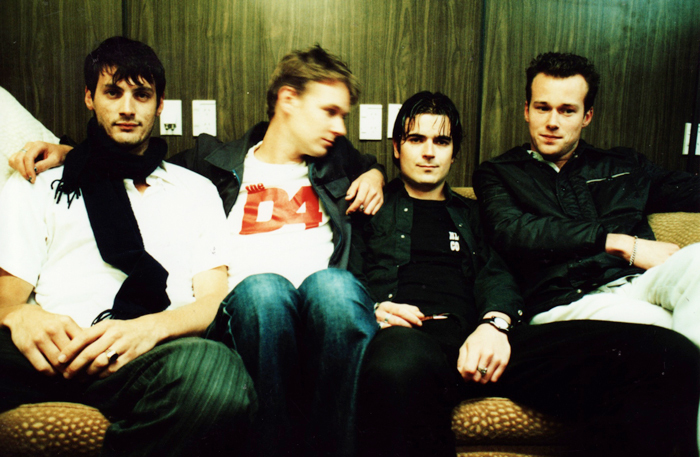 A changing of the guard
During the intervening years, Shihad had bounced back from the tragic death of their manager, Gerald Dwyer (due to a drug overdose in 1996) and had toured throughout the world looking to gain a foothold. Whilst Dwyer was alive, HLAH took part in similar overseas forays, but they ended up taking a more wayward trajectory that led them to break up after four albums in 2000. It was therefore Shihad that finally made Wildside's biggest breakthrough with The General Electric (1999) hitting No.1 on the local charts and reaching No.23 in Australia (which led them to be nominated for three ARIA awards and perform at the live ceremony).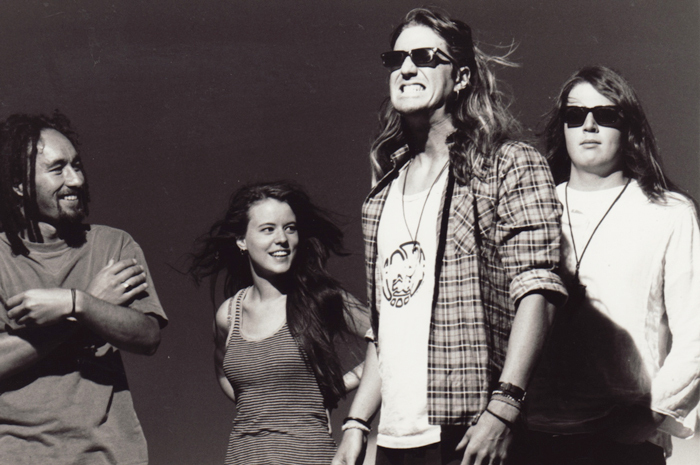 However, Cammick ended up parting ways soon after the group decided to change their name to Pacifier for their next release (to avoid sounding like "Jihad" in the USA after 9/11).
"By The General Electric, I'd become a spare wheel anyway. But I do remember talking to Tom [Larkin] on the phone and saying how they should keep the name Shihad in Australia and New Zealand. I didn't care what they did in the UK and America. It seemed quite easy to me that they could have two names. It was one of two times that he ever yelled at me. He said that when Pacifier is topping the charts in the USA, the band has to have the same name in New Zealand. I just put down the phone and thought 'we must be living on different planets.' There was no contract to release them from really, they were almost an add-on to the Head Like A Hole contract, it was just a loose arrangement. We were very solid with them and they are very loyal people, probably too loyal in some cases. Most of my contracts with the bigger bands were three-albums-with-a-best-of deals with the rights reverted to the band, though the smaller bands had more traditional, Orwellian contracts."
Around the turn of the century, Wildside suddenly began to gain more access to commercial radio, starting with the arrival of Channel Z (especially in Wellington under John Diver) and the Rock FM. However, Cammick saw this change as having a downside for his own role at Wildside.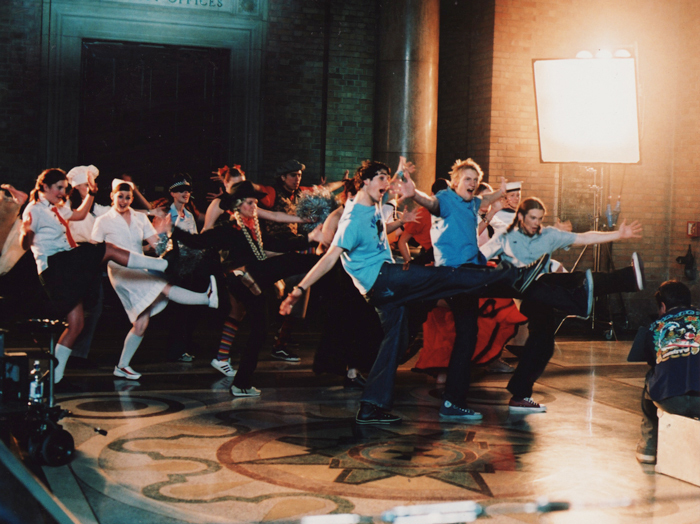 "There was something really nice about the fact that when I started if you couldn't get radio play, you didn't try. By the end of Wildside, I'd be doing everything possible to get radio play and it became undignified having to go cap in hand to them. I also came to hate the process of making videos. By that stage, the directors were starting to tell me that the video would take six months to complete and I'd just walk away thinking, the album will be dead by then and the band will probably be split. My label might not even be going by then."
He also signed Rubicon, a band formed around Paul Reid, who previously drummed in Love's Ugly Children and The D4.
Nonetheless, Cammick continued to sign new acts like Stylus (who managed to sell a few thousand copies of their album, Painkillers, 2003) and Marty Squire's groups D-Super and The Accelerants. He also signed Rubicon, a band formed around Paul Reid, who previously drummed in Loves Ugly Children and The D4.
"Rubicon was the last project I worked on and I actually managed them as well. The first time I've officially managed anyone. It was the most fun of all of them, but it went pear-shaped in the end. We promoted them too much as a pop band, rather than a rock band. We had these promo photos of them smiling and rock bands aren't meant to smile. Paul was on Shortland Street for a while, so that affected their image too possibly. In the end, there was more money in property. Paul never made the cover of RipItUp, but he made the cover of Property Investor!"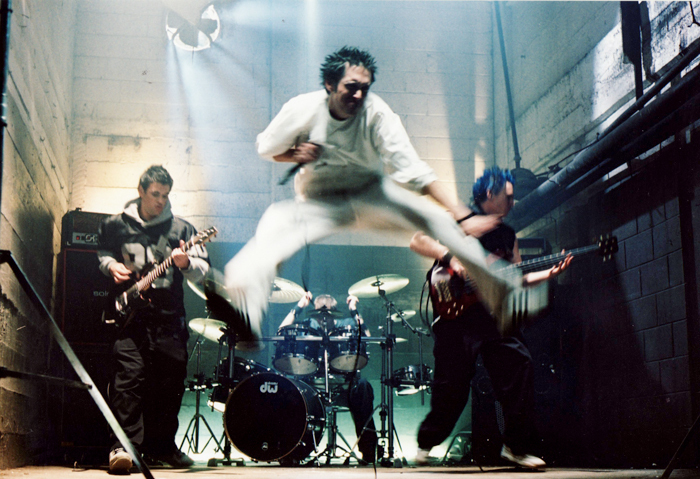 The end of Wildside
Cammick now sees a number of reasons why he closed Wildside, but the most pressing was that the gap he'd originally seen in the market had now closed.
"Once Warners started doing The Feelers and all those other bands followed, it was probably time for me to go. When I started, indie labels were trying to address the fact that there was no New Zealand music getting out there. When there was no soul music getting released, I did Southside. When there was no heavy rock being recorded, I did Wildside. By the time I closed the label, there was glut of everything; a glut of bad music, but a glut of great music too. It's hard being an under-capitalised independent label when there's a glut of music out there. Throughout that time, NZ On Air's aim was always to get New Zealand music on air. The main way of doing that in the nineties was to work closely with the indies, but once the majors picked up local music, the best way for NZ On Air to achieve that goal became working with them because they had the power and access to radio. NZ On Air also had the new focus of supporting new, unsigned artists through their new recording grants. Indie labels went from their number one priority to their third priority."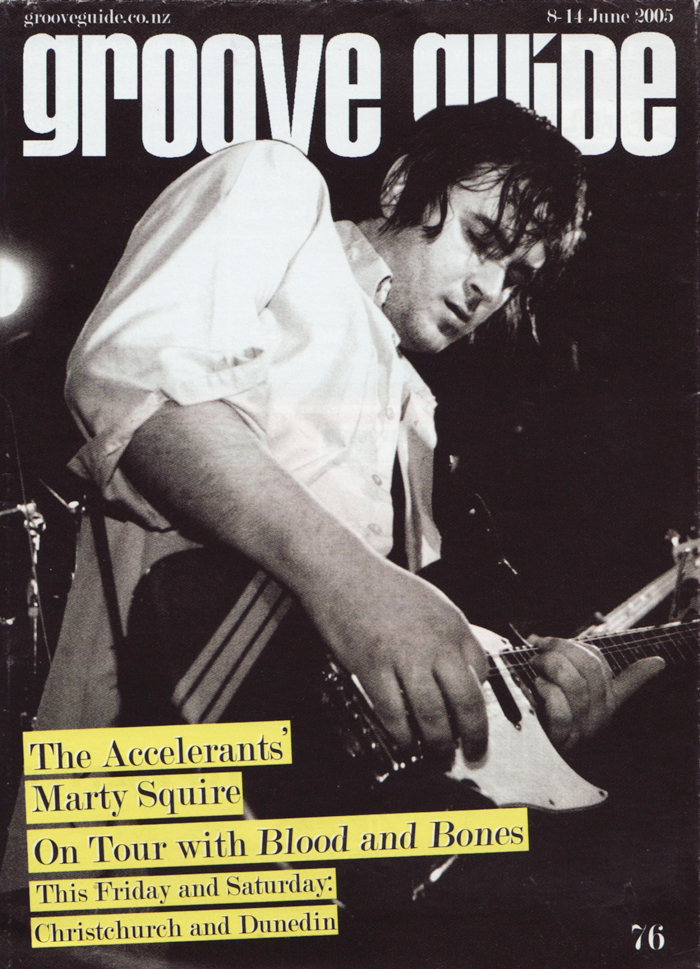 The label had seen him work with some of New Zealand's foremost rock bands and, along with his work as RipItUp editor, helped add to his status as one of the key supporters of local music during the eighties and nineties. Along the way, he learnt that the cliché of rock musicians being heavy drug users did occasionally turn out to be true, but he didn't let this affect his relationship with his bands.
"I just tried to take people as I found them. I've always been really naive about some things. I'm unlikely to know that people take drugs until it's really goddamn obvious. At first, I assumed it was all the skinny band members on my label that were the ones taking drugs. It turned out, it was the opposite way around. I would literally fund the travel of some of the bands by just giving them my credit card details and at the end of the gig, I'd get paid back in cash. Looking back, the idea of faxing my credit card details out for one of my bands to use seems kinda crazy, but that's what I did. In the end, there was a problem with someone forging my signature to co-sign cheques and drain a bunch of band money they shouldn't have been spending and it ended up being a decent sum of money, but I'd let some bands use my credit card for many years before that without any problems."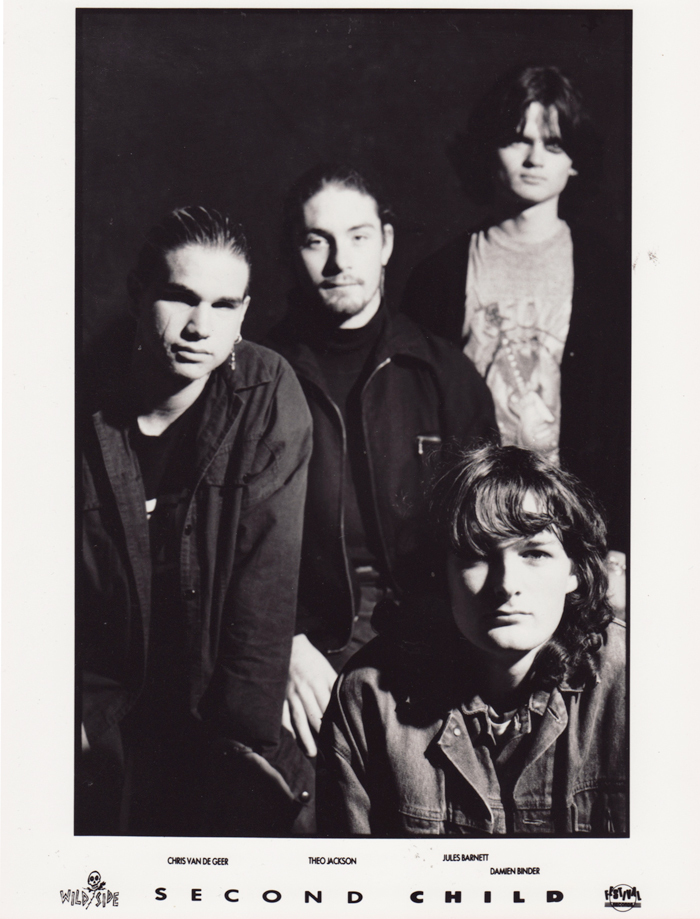 Looking back, Cammick finds that his memories of Wildside are mostly positive. "RipItUp involved a lot of workaholic activity where I felt like I was in jail at certain times – finishing work at three in the morning. So Wildside was some mid-life fun for me, even if I wasn't a drinker and didn't get near any drugs. It was so much fun and at least got me out of the office. I'd often end up enjoying gigs in the strangest places – a show in Tutukaka or seeing Shihad playing to two American VIPs and three punters in Sydney then still putting on an amazing show. I was at the legendary Head Like A Hole gig at The Building when Nigel fell from the rafters. It was one of the first really active mosh pits I'd ever seen and I couldn't believe there wasn't a dead body at the end."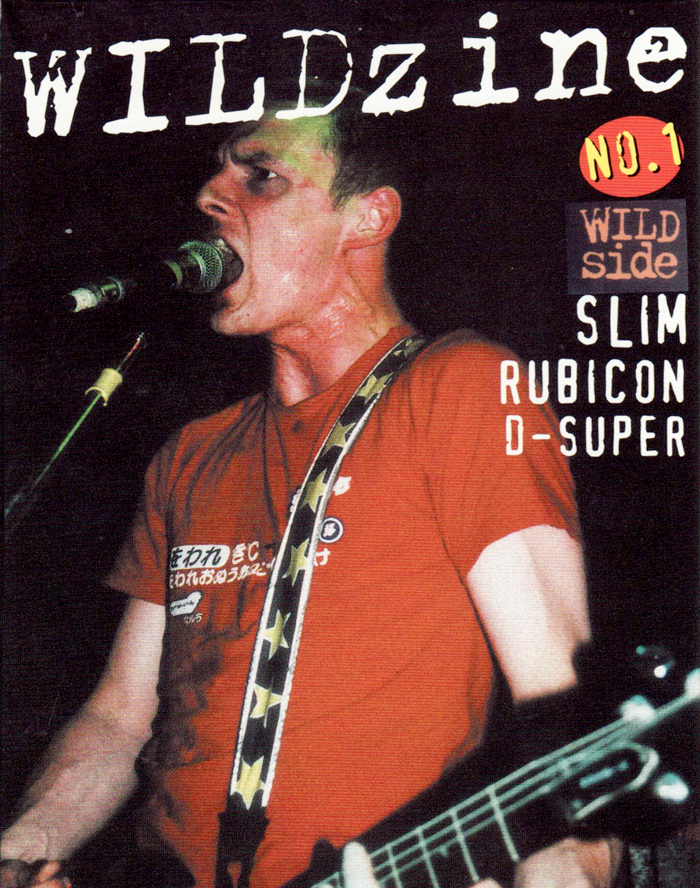 Cammick now looks back at Wildside Records as "one giant hobby" but eventually decided that his workaholic behaviour of the prior three decades finally needed to come to an end. He took a long deserved break and spent some of his free time scanning his huge collection of music photography. He continues to DJ and contribute music journalism for RipItUp (as well as helping with the creation of AudioCulture). And if you're ever stuck at a music industry function, Cammick remains the guy that you'll want to search out. He's the one with all the best anecdotes, who is able to poke fun at the foibles of our little music scene with the weight of 30 years' experience, but with a love of music that still shows no sign of fading.