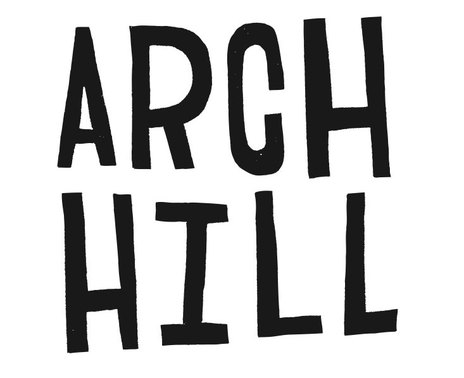 Ben Howe and Arch Hill
Auckland based Arch Hill Recordings was originally created by musician Ben Howe and sound engineer Ed Case to release music that had been recorded in Case's Arch Hill Studio. It wasn't long before they found new acts that excited them and signed up releases from local legends David Kilgour and Don McGlashan, who were both looking for a new home. A decade-and-a-half later, Arch Hill is one of the most well known independent labels in the country and Howe has become a key figure in pushing New Zealand music to the world.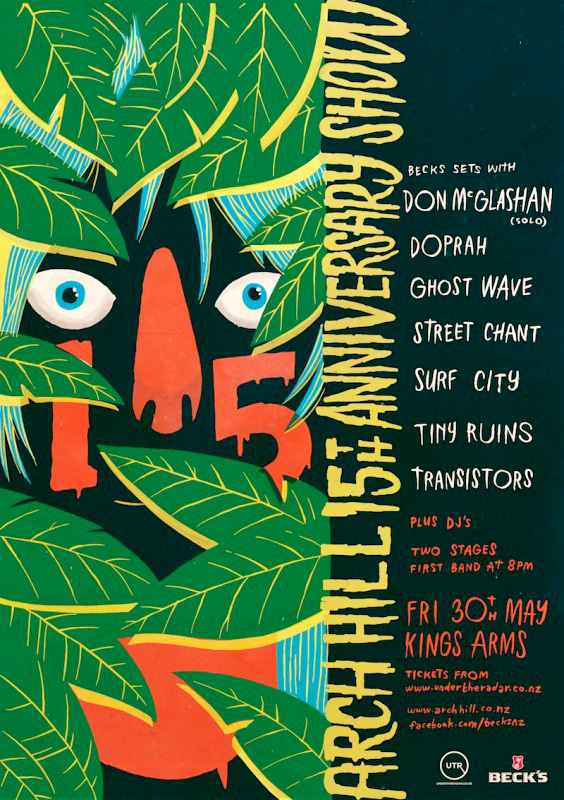 Ben Howe first began playing in bands while at Green Bay High School, joining with Matthew Heine to form the short-lived outfit Harmonic Discord (Heine went on to join S.P.U.D. and Solid Gold Hell). After a few years overseas, Howe returned to find his old friend Greta Anderson needed a bass player for The Blue Marbles, a band she was drumming in. It was previously an all-girl group, so Howe raised an eyebrow when his first show in the group was a Womensfest event in Christchurch. Anderson and Howe went on to be two thirds of Superette, along with singer-guitarist Dave Mulcahy (formerly of JPS Experience) and became a forefront act for Flying Nun Records in the mid-nineties, alongside Garageland and King Loser.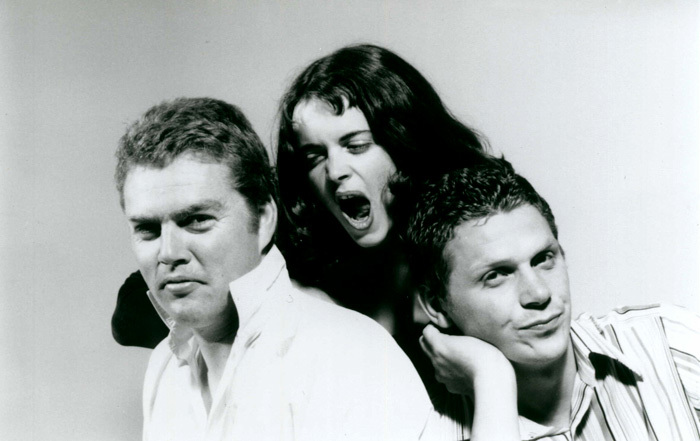 When Superette were asked to record a track for a Flying Nun ABBA tribute album (ABBAsolutely, 1995), they booked into the studio of sound engineer Ed Case and Howe unwittingly came to befriend his future business partner. Meanwhile Mushroom Records, the new owners of Flying Nun, were beginning to put limitations on how much support they were able to put behind their releases. It also didn't help the dynamic within Superette that Mulcahy and Anderson were originally a couple and had since broken up. Nonetheless, the trio remained friends and continued to work with Ed Case – Mulcahy recorded a solo album, while the other two formed Ben and Greta.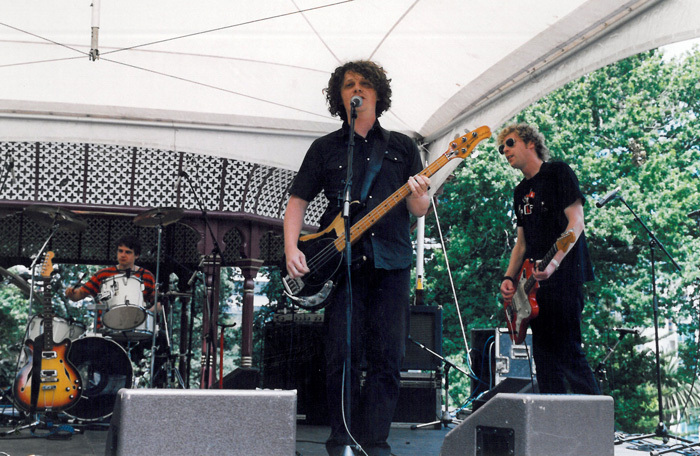 Case was working out of a small recording space that came to be called Arch Hill Studios and the next band through its doors was also a mutual friend; Jim Laing (another former member of JPS Experience) brought along his new band, Lanky. No one involved felt that the new regime at Flying Nun would offer much support given the transition period that was still taking place. Howe decided it would be easier to do the work themselves, especially since he had some knowledge of music retail from managing a couple of record stores (the Truetone stores in Pakuranga and Glenfield). Howe joined with Case and Arch Hill Studios spawned Arch Hill Recordings, with Dave Mulcahy's Oddy Knocky (1999) as its debut release. In the meantime Howe had also formed a new group, Fang, which included his partner Sonya Waters, who many years earlier was the lead singer in ska-punk group the Instigators. Fang also joined the roster.
A demo from Christchurch band Pine finally pushed Arch Hill into releasing music by people outside their immediate circle. "We were pretty much putting out friends' records at first. We did have ambitions but our approach was still pretty low key. There was some necessity about starting our own label, because indie rock felt pretty unpopular at the time and Kog Transmissions were seen as the only indie label worth talking about. Then Pine sent me some demos and the artwork was great, so I had listen to it and it turned out I liked the music too. The people in the band were nice to deal with, so we agreed to put a record out. They got good support from Channel Z (a popular alternative rock radio station at the time), so suddenly it seemed like we were a proper record label! Not that we had record contracts – it was a lot harder to learn how all that stuff worked in those days because you couldn't just Google it!"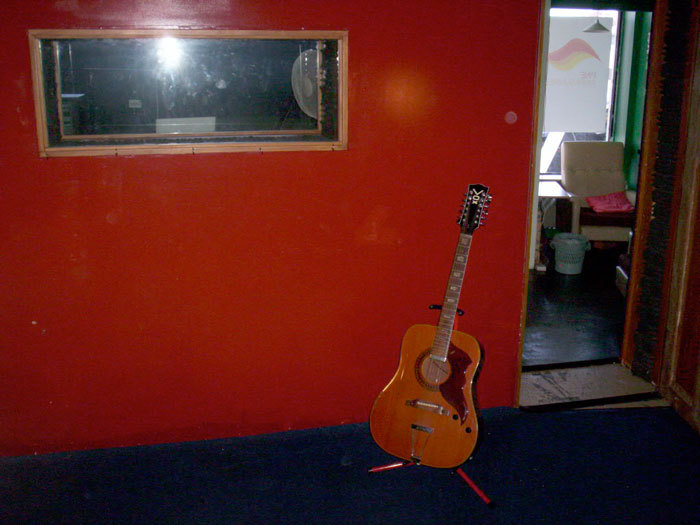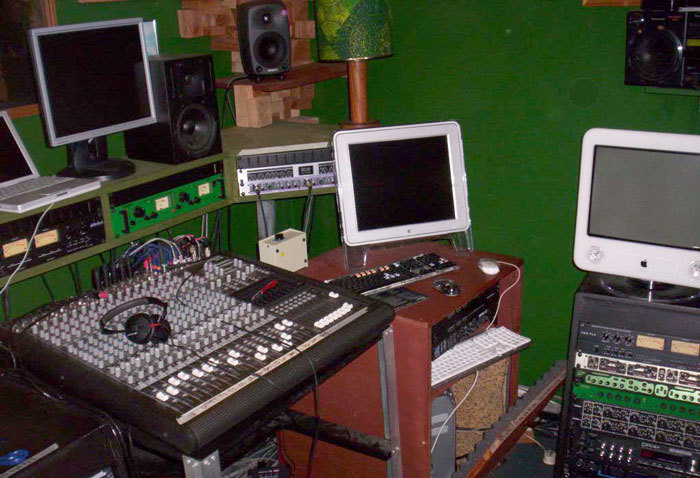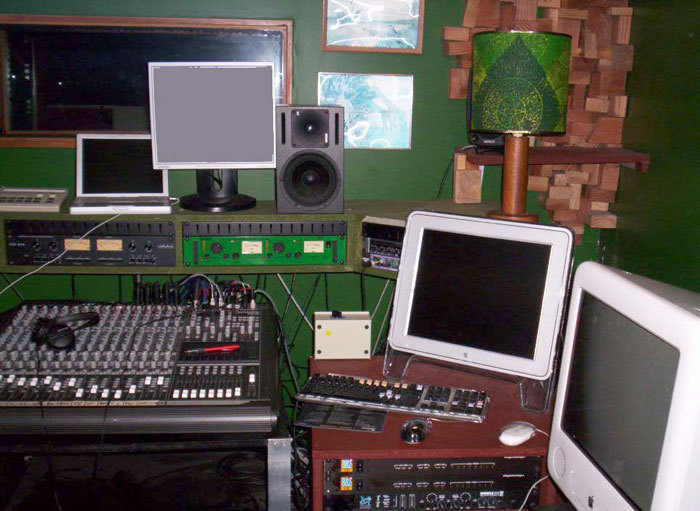 The members of Pine also bought into the label with the idea that they would do all the design for its releases, although this only happened to a limited degree due to artists bringing their own creative ideas and contacts to the table. Gradually Howe took the reins as day-to-day manager, with the others providing regular input and staying on as partners.
Despite being based in Auckland, the label's next few releases were from Wellington after Howe became excited with the developing scene there. "Phoenix Foundation were just starting and Ghostplane seemed like their equals at first, though obviously Phoenix Foundation went on to do a lot more. I'm sure Blink helped convince me that I should sign Ghostplane since he was their manager at the time. I signed Grand Prix after that."
Ghostplane had a dreamy, ethereal indie pop sound that sat well with other acts that Howe would later sign (Bachelorette, Punches) while Grand Prix were representative of the label's interest in alt-country, an aspect of the label that stretched from folky duo Haints Of Dean Hall through to noisier acts such as The Boxcar Guitars and Family Cactus. Yet, Howe wasn't trying to corner a particular scene. "It definitely wasn't driven by what I thought the market wanted, it was just about what I liked at the time."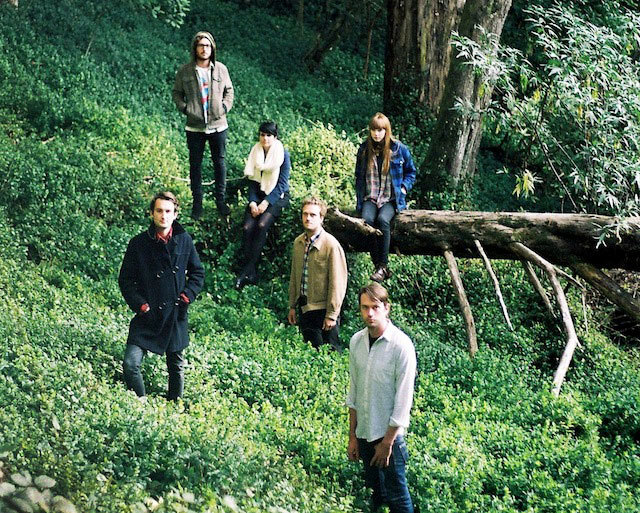 Howe was excited when David Kilgour approached him with a stunning new album, Frozen Orange (2004), recorded with US indie group Lambchop. "I was really flattered that David approached me about it. Then we realised he'd need an advance, so we scraped some money together. That was the first time we started taking any of the business side of it seriously. I'm pretty sure we even had a written agreement, which wasn't something we worried about much at the time."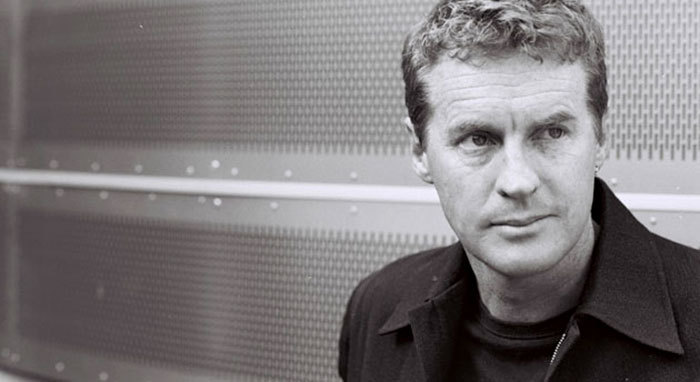 Arch Hill's next big release caught Howe equally by surprise. "Don McGlashan had been my teacher at Auckland Metropolitan College and he taught Greta as well. He was part-time and he would've just left Blam Blam Blam to work on The Front Lawn. He pretty much got the whole school involved in music. Gareth Farr was another of his students. Occasionally we bumped into each other over the years and said hello. It was just during one of these random meetings, he mentioned that he hadn't yet sorted out a label for his new record (Warm Hand, 2006). I instantly said, 'I'll do it'. The funny thing was he'd talked to some major labels that told him 'we don't think it'll do that well; it'll only sell five or six thousand copies'. Whereas I was like, this is gonna do really well, it might even sell five or six thousand copies! It was just different perspectives on the same sales figures!"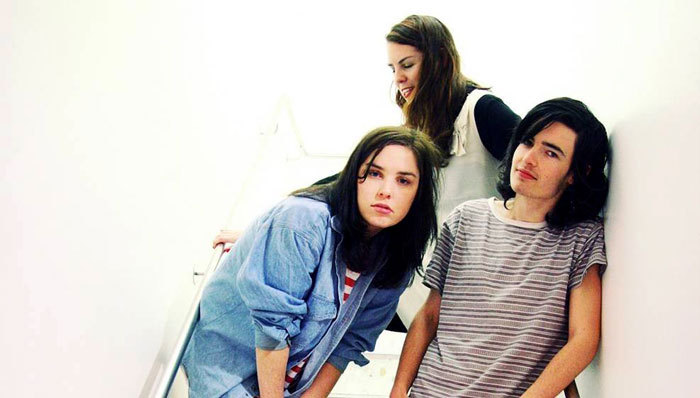 Throughout the early years of the label, Howe became increasingly involved in the broader music scene. In 2001, he was the independent labels representative for the NZ Music Commission (NZMIC) and the following year worked with NZMIC Chief Executive Cath Andersen to create IMNZ (Independent Music New Zealand), which helped give voice to the concerns of smaller local labels. "It was very different back then. It felt like RIANZ was a secret society and the workings of the music industry could seem a bit mysterious, so we just wanted to figure that out. The other reason was the belief that indies should get a bigger share of the NZ On Air funding. Back then, the majors were making a ton of money and just got on with that, which left small labels like us as a small annoyance on the side, but people at an independent level have a far greater knowledge of how things work these days."
Before starting the label, Howe had written an MA dissertation about the music industry and in the first years of the new millennium he began working on a PhD while teaching the University of Auckland's course on popular music. In 2006, Howe entered into another area of the music industry when he became part owner of Mystery Girl Presents, a company that toured overseas music acts through New Zealand. All of this activity left him little time to pursue his own musical pursuits, so he formed a more relaxed duo (again with Sonya Waters) called White Swan Black Swan, allowing him to limit his performances to short bouts of activity.
"It's really hard to be musician and run a label. You have to view music in a different way and that can spoil it a little bit – not the listening experience, but the process of playing and performing. So White Swan Black Swan was a deliberately low-key project. We just started as a two-piece then added some other people. As a duo we were able to tour more easily and did a couple of fifteen date tours through the country supporting David Kilgour and another time, the Australian band The Spoils."
As the 10-year anniversary of the label neared, Howe harboured some doubts about his next move. "The label was doing quite well with artists like Don McGlashan, David Kilgour, and Luke Buda, but it felt there were some new bands that were bypassing the label because they found support through Lil' Chief Records or working with Blink or whatever. It wasn't like I wanted to make a deliberate change in strategy, but I was aware I was feeling a bit long-in-the-tooth about the label. Then I got a demo from Surf City who were a really great band, their first EP was really excellent. I saw them live three or four times – one time at the King's Arms they were really drunk and terrible, but generally they were pretty great so I decided to sign them. That first EP also came out on a German label called Morr Music and gradually made its way to being a success on US college radio, hitting the top ten. I was in a bar recently in New York and one of the tracks came over the PA, so that first EP really resonated quite strongly. At that point, I'd only been to [CMJ Music Marathon] once to explore overseas options so working with Surf City definitely got me more interested in that. The band also told me I should check Street Chant and Ghost Wave, and I ended up signing both of them as well. The fact that CD sales were in decline also made me realise that I'd have to take a more international outlook and work with newer artists who were okay to sleep on floors and rough it a bit."
In the background, Ben Howe was working with Flying Nun Records founder Roger Shepherd to buy the iconic label back from its major label owners. But when a deal was finally struck, Howe was left out in the cold. Rather than be discouraged, he decided to redouble his efforts.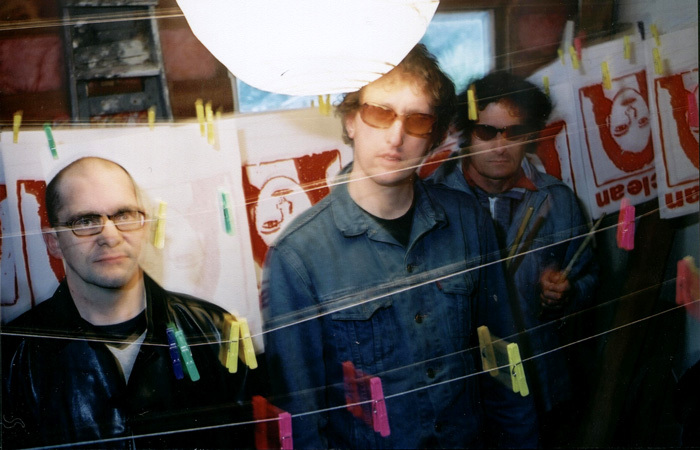 "Street Chant and Ghost Wave were doing well, so it did fuel me to say 'screw it, I'm just going to kick ass without them.' Before that, I had actually signed some heritage Flying Nun acts when that label was still owned by Warners – The Bats, The Clean and Bailterspace. I felt like they were still making great music, so I said I was really keen to do it. During that time, we were definitely filling a void that Flying Nun had left behind, especially given that some acts like The Clean were still being released overseas by Merge in the US.
"Eventually the new owners of Flying Nun did approach me about taking over the management role after all, so I wrote up some proposals of what I thought should happen and ended up taking the job and becoming a shareholder. So what we've done is focus on the US and set up an office there with John Burgess representing us stateside."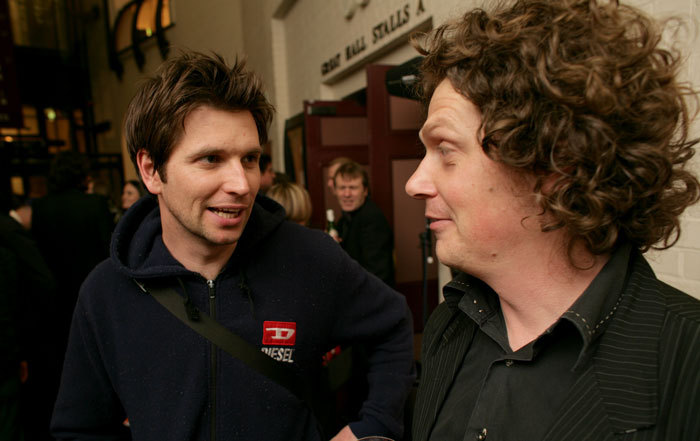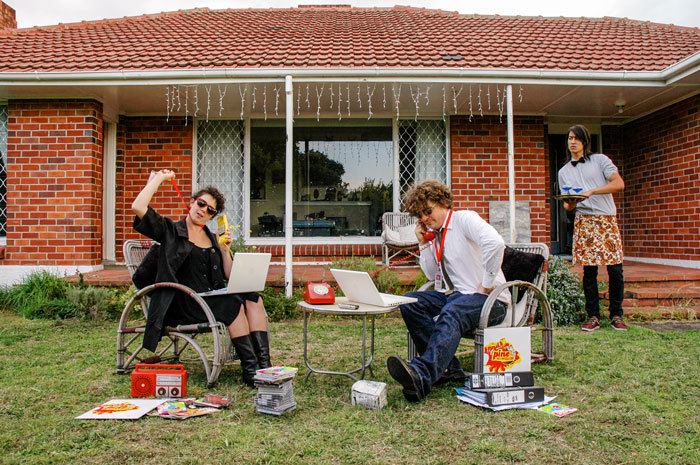 Being the head of two labels has led Howe to reconsider what the focus of Arch Hill Recordings should be. "Flying Nun has a big catalogue of stuff that deserves to be re-issued and there's a good market for it overseas, so an initial focus was just to rebuild the label to do that, but Flying Nun will definitely keep signing new artists as well. Flying Nun has already released Tiny Ruins and Ghost Wave in the States, even though they've been released on Arch Hill in New Zealand, and that has worked quite well because Flying Nun has more of an international profile. I have to re-think Arch Hill and so that will probably mean that the label is more focused on singles and EPs. It does also mean that Arch Hill is able to pick up great new artists like Doprah, which would never quite fit Flying Nun. Arch Hill can move away from guitar-based indie rock more easily and it's probably good timing because guitar music is a little out of fashion at the moment, though it'll come back around no doubt. I've also been working on Flying Out, which is a broader web store that releases material for both Flying Nun and Arch Hill, as well as other labels like Muzai."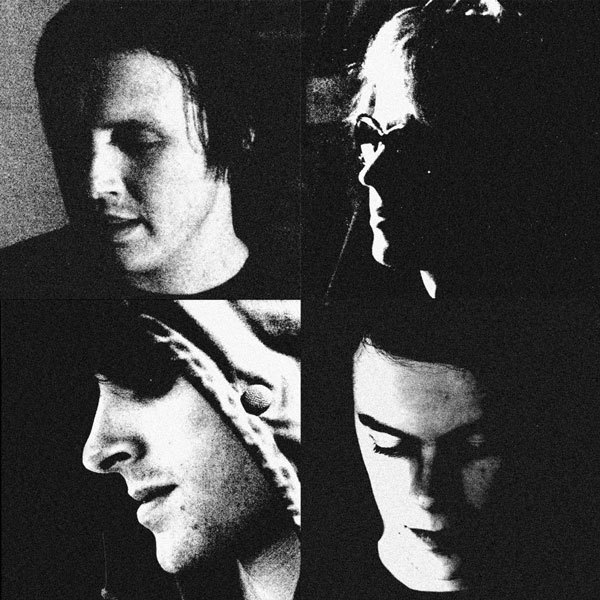 In 2010, Howe was also part of a successful bid to bring the Laneway Festival to New Zealand and he became a director of the Auckland leg. This allowed him to eventually step away from touring international acts, which was beginning to lose its glamour after years of negotiating with overseas bookers and balancing budgets to fulfil guarantees.
"I prefer working with local artists. I like to be closer to music making, even if it's just talking to bands about the music they've made and how they present themselves. That's the part I enjoy the most and every step removed from that is less enjoyable, especially touring which is quite distant from that and is more about money and logistics. Laneway still has a local artist component to it, so that makes it a bit more enjoyable. I've also started managing Princess Chelsea, so it's been nice to be formally doing management, because I've done a lot of informal management for artists that are on the label."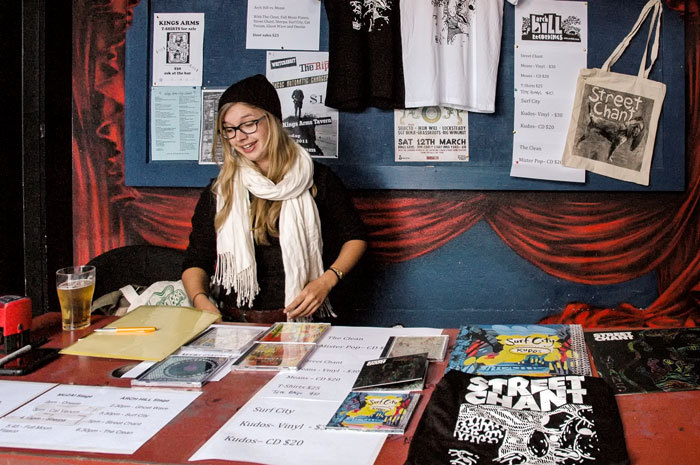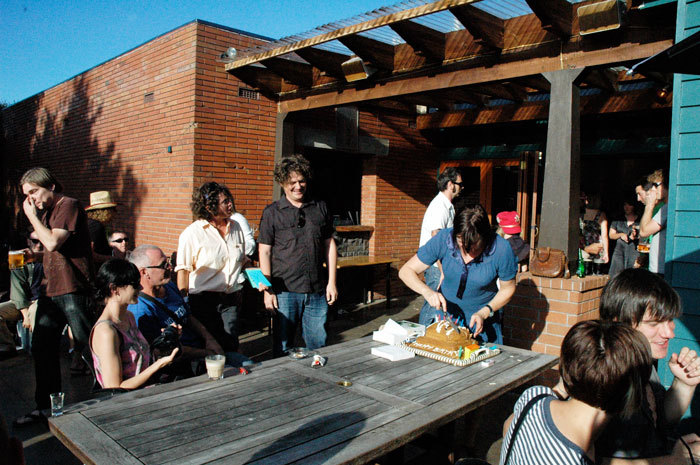 Howe is focused more than ever on pushing the local music industry forward and taking Arch Hill into the future, along with the other co-owners of the label, Ed Case and Stephen McCarthy from Pine. Unfortunately, his own music making has slowed to a snail's pace after breaking his wrist badly in 2013, but he still loves connecting with local music through his work as a label manager.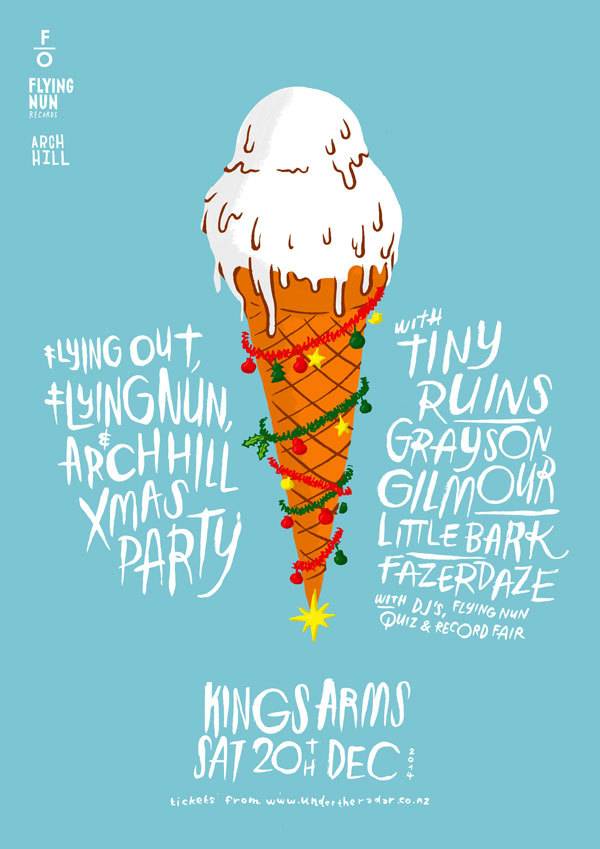 "I definitely enjoy taking a new act overseas, whether it's helping Doprah get to New York or seeing a great preview of the Tiny Ruins album in the New York Times. I love New Zealand so those international achievements are always great. It might sound cheesy, but one of my favourite things is still when one of the bands on the label sends me a new finished EP or album and I get home, pour a glass of wine, and listen to it turned up loud. That's always the high point of being a label owner for me."
Trivia
Ben Howe and Greta Anderson both met Ed Case while all three were working at the Merchant Mezze Bar on Queen St, Auckland. The latter remains an owner of the establishment to this day.
Arch Hill Studios was originally called Studio Two but the name was changed to avoid confusion with the newly created second studio created by York Street Recording Studios.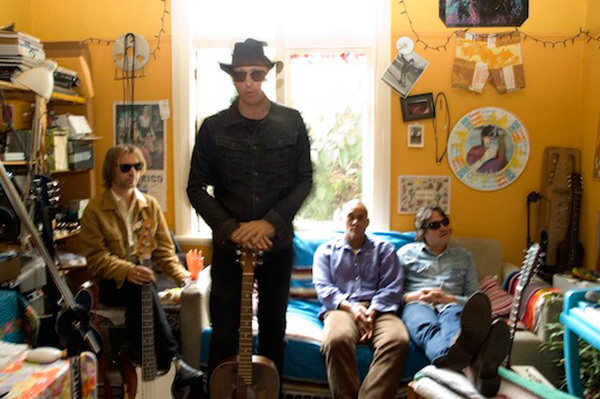 In 2008, Arch Hill Recordings conducted an experiment, releasing albums by some of its lesser known acts for free. This "Free Range" set of releases was eventually superseded by the ability to offer releases as "pay what you like", but showed that the label were looking to the future at this early point.
Arch Hill Studios was briefly re-opened from 2013-14, above the label's offices in Newmarket. Recordings were made by Surf City, Ghost Wave, and Street Chant, before Howe lost interest in having to tidy up after them and closed the studio once more.
Sonya Waters continues to play music in the band Avoid Avoid with Brendan Moran and Stephen Reay from The Subliminals, and Little Bark with Sophie Burberry.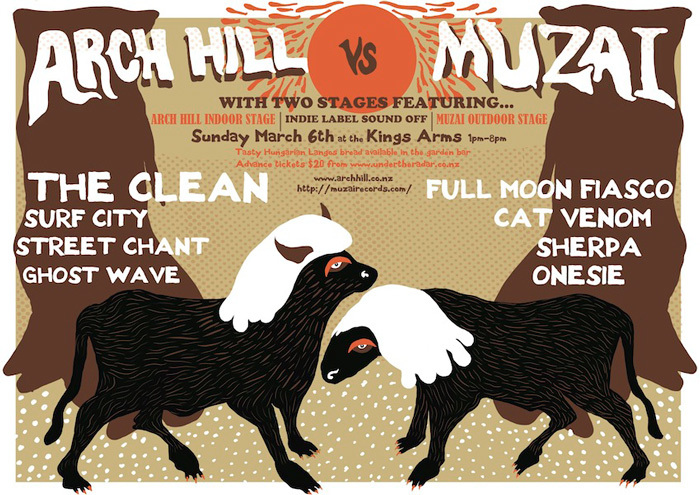 Links
Flying Out
Arch Hill Facebook page
Ben Howe's short history of Arch Hill at Stuff.co.nz