A television series that was almost snuck into the TVNZ schedule in 1990 altered the way New Zealand's popular music is understood. When the Haka Became Boogie was the ultimate example of "the long tail". It was a history of Māori popular music, concentrating heavily on musicians who played in showbands, cabaret and jazz. At the time, the importance of their contribution had been downplayed by mainstream media, and even the music press. It showed interviews and performances by many artists who had rarely been acknowledged, and have now gone. But their role in New Zealand's popular history would no longer be ignored.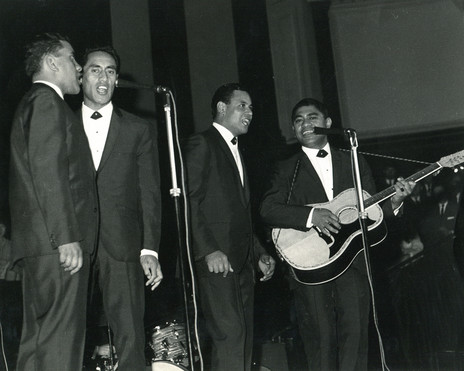 The series mixed fascinating archive footage with contemporary live concerts by performers old and young. Clips featured the likes of Ricky May, the Howard Morrison Quartet, Nash Chase, Bunny Walters, Rangi Parker, Millie Bradfield, and Billy T James. At the time the series was running, it probably brought more local artists to our screens than all the other music shows put together.
Screened in a ghetto slot – as part of Marae, on Saturday mornings – When the Haka Became Boogie quickly became a cult item among its core audience, Māori viewers. It kept getting extended from the original six episodes until 25 were eventually made, and it was repeated in better timeslots. Two episodes are available to view on this page – on showbands and singers – thanks to NZ On Screen, the sister site of AudioCulture.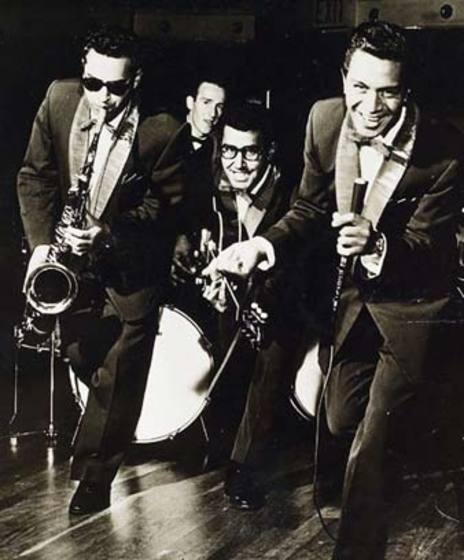 The series was the brainchild of Tainui Stephens, then an executive producer in TVNZ's Māori department. It came about when TVNZ executives turned down a proposal for a contemporary entertainment programme. They wanted an information programme instead, Stephens recalled to me in 1992. Okay, Stephens reasoned, we'll deliver the information, but in an entertaining way. "I thought, even if you had a contemporary entertainment show, you'd still have to pay your respects to people like the Howard Morrison Quartet and Prince Tui Teka – all those middle-of-the-road entertainers who were vastly popular. Why not pay our mihi to our kaumatua of show business, and get the past out of the way."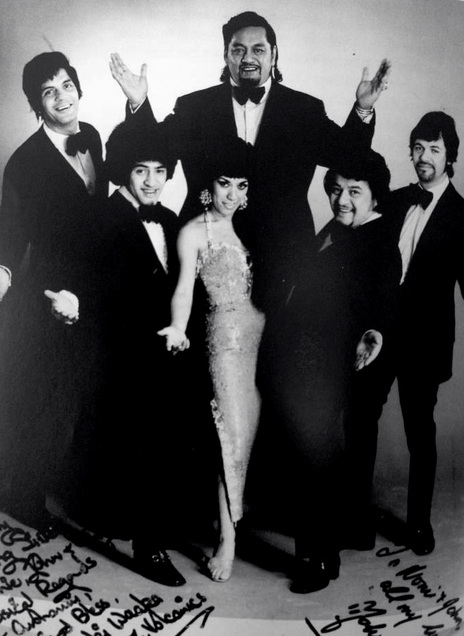 The series, with its associated live concerts, almost took on a life of its own. But it meant TVNZ's Māori unit had to gain skills in many areas: advertising, marketing, promotion. Stephens said in 1992 that commercially viable Māori television was a long-term goal for him and other Māori broadcasters who emerged though programmes such as Koha and Te Karere. Since then, of course, Māori TV has taken up the mantle – for all kinds of quality programming – and, in the late 2000s, an independent series on the channel called Unsung Heroes of Māori Music grew from the seeds that Stephens had sown nearly 20 years earlier.
Like the Ken Burns series on the US Civil War, When the Haka Became Boogie makes clever use of evocative still photos to make up for a lack of archive moving footage. But there is still plenty there – Ricky May on Australian TV, well-worn clips from productions such as John O'Shea's Don't Let It Get You 1966 musical feature based in Rotorua, the Howard Morrison Quartet seen in a National Film Unit clip from 1960, and their televised reunion show in 1975.
The interviews conducted for the series – with people now dead such as Tommy Kahi, Johnny Cooper, Robbie Ratana and Billy T James – are pure gold. They are interspersed with footage of the veteran musicians joking and rehearsing together, then performing at a series of concerts at the Gluepot.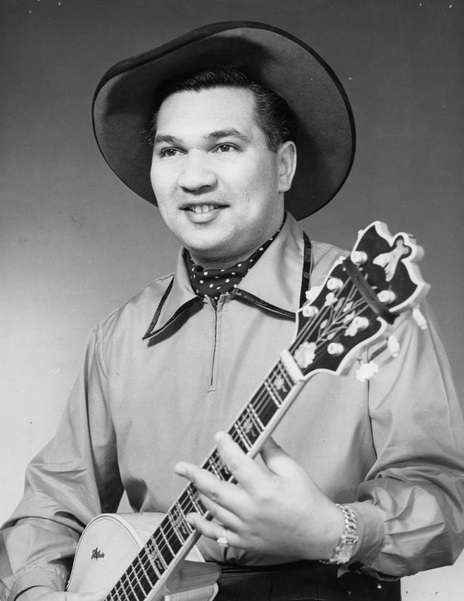 The series makes points and shows connections that are like epiphanies. It is full of vibrato, humour and corn. Johnny Cooper interrupts his medley of 'One By One' and 'Look What You Done' to quip, "As Johnny Wayne said, Kia ora – play it in Māori, boy." Billy T James says the flair for entertainment goes back to the orators on the marae, a more earthy Howard Morrison says the oral culture of Māori was the basis of performance. "In pubs, on marae – we get plenty of practice." Toko Pompey – "New Zealand's Sammy Davis Jr" – says, "We could only play like Māoris, and Negros could only play like themselves. We had our own style. It was just the Māoriness."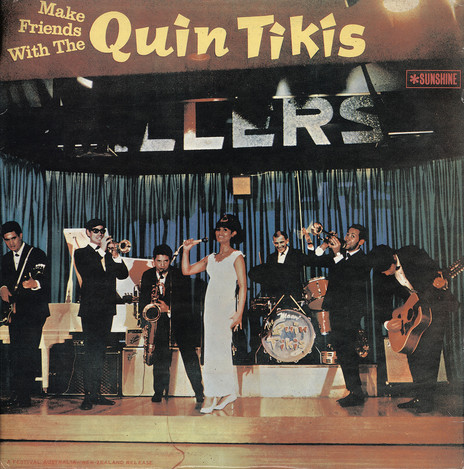 The success of the Māori showbands was mostly overseas; many musicians stayed in the US, though some – most notably, Prince Tui Teka – returned home to successful careers. But the showband years had their cost, too. Expatriate musicians were separated from their culture, while performing a spoof version of it overseas. Says pianist Ronnie Smith, "A lot of people got taken for a ride, they were kids [exploited] by promoters. After a summer tour at the Mount, the Quin-Tikis found the promoter had shot through to Australia."
There were very few places to play, says Rangi Parker (formerly of the Shevelles), "That's why we went to Australia." In the showband episode she is visibly moved to be reunited with her contemporaries. "This has rejuvenated me. It's made me think of the past and all the lovely times we had."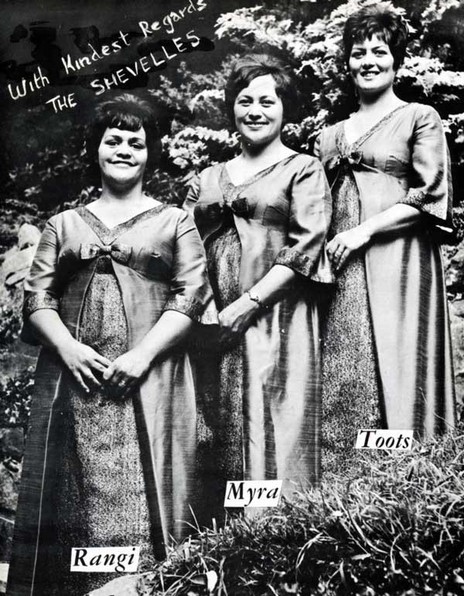 New Zealanders, says Smith, "were the hardest knockers of all. In Australia the sound guys said, 'You guys did a great show. We've just had Sinatra through – but you guys did your own culture'."
In 1993, two compilation albums emerged from the series on Tangata, with the generic title When the Haka Became Boogie's Greatest Bits. The first, Nga Matua, was a mix of vintage and recent live recordings; among the rarities was the song that gave the series its name, Morgan Clarke's 1957 'Haka Boogie'. The second CD, Te Rangatahi featured younger, contemporary musicians.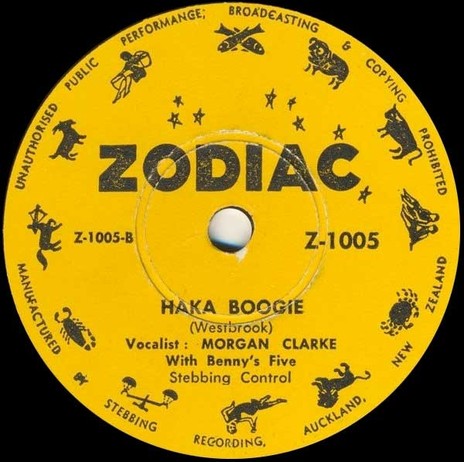 When the Haka Became Boogie "caused quite a stir" during its broadcasts of 1990-1992, said veteran drummer Bruce Morley, who was passionate about New Zealand's popular music history. It "rewrote or rediscovered history to some degree, and created a platform for televised reunion concerts for televised reunion concerts, as well as performances by contemporary entertainers. Some of the latter, it should be noted, are showband and 'golden age' veterans still going strong, still doing the 'haka boogie'."
Morley was writing in 1993, reviewing the launch of Nga Matua for Music in New Zealand. While the "haka boogie" is still going strong, many of the musicians filmed for When the Haka Became Boogie have now passed away. We are lucky that in the early 90s, Tainui Stephens and the TVNZ Māori Unit seized the moment.
--
When the Haka Became Boogie - NZ On Screen