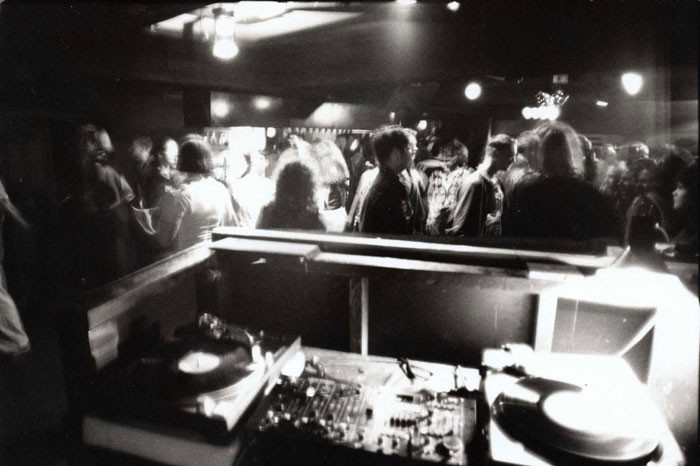 New Zealand clubs really started booming in the 1980s and 1990s, but the party people were mainly grooving to imported tunes – with a few notable exceptions, including, of course, the club remixes of OMC's 'How Bizarre'. However, by the end of the 1990s, New Zealand DJs and producers were nailing the skills and the confidence to create their own tracks, and there was a cluster of great locally made house tunes landing on turntables. Quite a few became big local – and international – hits.
This selection looks at New Zealand house music hits, and covers a relatively short time frame, 2000 to 2005. These five years were a hotbed of activity, helped by the wide availability of house, drum and bass and techno imports, and an increasing number of international DJs visiting New Zealand and forming firm friendships.
I started working for Flying Nun and its distribution arm Flying In in 1997, and was quickly swept up by the dance music phenomenon – largely thanks to my workmate Simon Woods, who was always ahead of the game. We shipped out Ministry of Sound and other indie label dance collections by the truckload.
This is just for starters – no doubt we could compile a second list, and we could certainly branch out into other genres of dance music and other decades.
Greg Churchill – 'Budonkadonk', 2004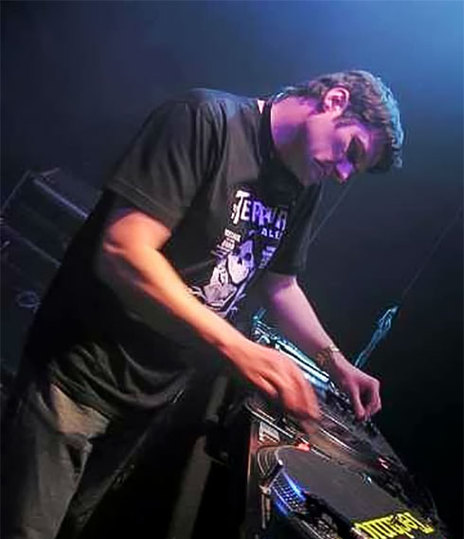 The tale of a man's search for love, with rather specific requirements, is cleverly turned into a high-energy banger still requested today in Greg Churchill's DJ sets. It charted at No.91 on the UK Charts in May 2004. As writer David Herkt says, "Churchill was only the third NZ-based artist to ever hit the UK charts, alongside OMC and Concord Dawn, and 'Budonkadonk' will remain one of the great dance tracks of New Zealand music."
Troffman – 'Le Saucier', 2000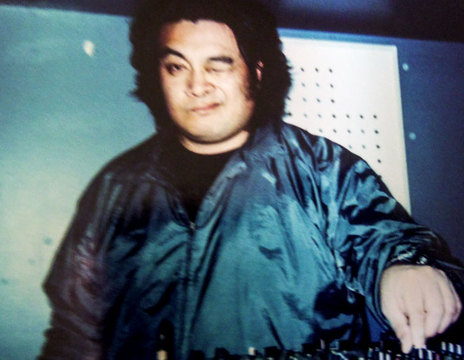 The late, beloved Soane visited the UK twice, recording singles as one-third of Troffman alongside Englishmen Ben Davis and Dick Johnson. 'Le Saucier' was released on UK label Shaboom (run by Davis and Johnson) and was a major club hit in the UK in 2000; the B-side remixes by Greg Churchill and Peter van der Fluit (formerly of The Screaming Meemees) were popular too. Ben Davis said of his time with Soane, "studio sessions have never been so much fun". While he was in the UK, Soane recorded with Elliot Eastwick and Miles Holloway's project Reset, and Ben Davis credits him with playing a big part in forging the sound of influential UK house label Paper Recordings. As a side note for Soane fans, in February 2021 Paper Recordings released Big Daddy, a 21-track compilation of his work.
Rob Salmon – 'Running Towards a Dream', 2001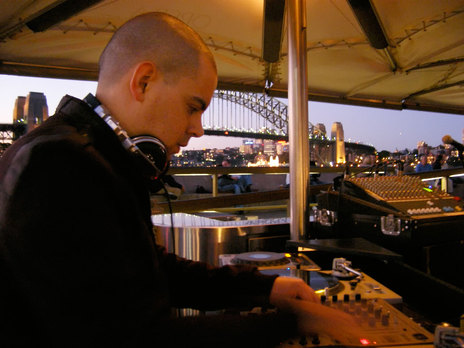 Rob Salmon had already made a mark on both the house and hip-hop scenes in New Zealand before he took flight to the US. Salmon and his schoolmates Zane Lowe and Oli Green co-founded hip-hop trio Leaders of Style, who became Urban Disturbance. At the same time, Salmon was the resident DJ at the Box in Auckland from 1990 until he moved to New York in 1995, when Greg Churchill took the reins. As soon as Salmon arrived in New York he leapt into DJ and production work, and his very first single was a hit. 'Running Towards A Dream', a collaboration with legendary NY dance producer Rob Rives, was released on Deep Dish's Washington DC-based Yoshitoshi label in 2001 and became a global club hit. Rob's re-edited version was one of the big Auckland club records of the year.
Nathan Haines – 'Earth is the Place' featuring Verna Francis, 2001
Nathan Haines's 1995 debut album Shift Left was a game-changer, fusing his jazz foundations with a celebration of hip hop, and it remains New Zealand's biggest-selling jazz album. Haines was only 22 when it was released, and he quickly moved on to try new styles, including electronica. He moved to the UK, holding a four-year residency in the Notting Hill Arts Club where he moved between DJing and playing live. His second album Sound Travels (2000) was recorded in London, produced and co-written by Phil Asher (who passed away on 21 January 2021). The album yielded the single 'Earth Is the Place', featuring the stunning vocals of Verna Francis. It became a global club hit, with a US remix by the acclaimed French-born New York-based producer François K.
House of Downtown – 'Feel It', 2001
Christiaan Ercolano started out in the Wellington hip-hop scene as Crispy Fresh – beatmaker for 'Noise N Effect' – and worked with Upper Hutt Posse. Australian-raised Emerson Todd visited Aotearoa regularly for DJ gigs; the duo met in Auckland and formed House of Downtown. They quickly gained fans by bringing an R&B flavour to their style of house, and their first album, Release, spawned the vinyl-only club hit, 'Feel It', in 2001. Just before the album dropped, Richard Thorne pointed out their big point of difference in June 2001's edition of NZ Musician: "Though both [are] respected DJs, live performances involve no turntables – no computers either. They do pretty much everything live, which their audiences can see and really appreciate." Release was relaunched as Re-Release in May of 2021, with new remixes by a crop of current DJs including Jason Eli, DJ Phillippa, Alkalino and Dean Webb.
ReactorMusic – 'Calibre 98', 2000
Joost Langeveld and Roger Perry turn up a few times in this list, and rightly so – this time as the duo ReactorMusic. 'Calibre 98' was written and produced in 1998 when Perry took over the club's bookings, but wasn't released until 2000, and became the anthem for the Calibre nightclub. It was perhaps the biggest club and dance radio hit in Auckland in 2000, being played heavily on 95bFM and later in the club's life, on New Zealand's first dedicated dance station George FM.
Kingsland Housing Project – 'Nobody But You' ft. Stephanie Tauevihi, 2001
Kingsland Housing Project was Roger Perry and Dave Fisher, and 'Nobody But You' was a big club and radio hit 2001. It defined the sound of the Calibre nightclub that year and was later used in a Coca-Cola advert. The track featured the sassy vocals of Stephanie Tauevihi, who deserves a mention here in her own right. She started out as a presenter on Mai FM but is probably best known for her role as Donna Heka on Shortland Street. Tauevihi also has some serious vocal chops, as 'Nobody' proves. When she was just a teenager she received a nomination for Best Female Vocalist at the 1995 New Zealand Music Awards for her work on Strawpeople's album Broadcast (1994); especially fine is her moving, gospel-tinged version of John Hiatt's 'Have A Little Faith'.
Cuffy & Leon D – 19C Trumpet, 2002
Cuffy started DJing in Wellington in the late 1997, then moved north, quickly becoming a regular in the Auckland club scene. He was selected for the 2000 Red Bull DJ Academy in Dublin. Fellow Wellingtonian Leon D came from a very different place, cutting his musical teeth playing guitar in rock band Fat Mannequin. Leon swapped his guitar for keyboards and samplers, and the duo teamed up in 1999 to create heavy deep-house, with a special dose of brass courtesy of Toby Laing (Fat Freddy's Drop). In 2002 they released the three-track Slyboom EP on Joost Langeveld's Reliable Recordings; the cut '19C Trumpet' was an instant winner. Specialty lounge music website Bestloungemusic.com sums up the track nicely: "As the name suggests, trumpets abound … Let the well-crafted horn section take you through this 9-minute work of art, and you might find an urge to add it to your permanent lounge music favourites." It was picked up for US release by Red Melon Records.
Subware – Disco Hoopla, 2000
Joost Langeveld, in addition to the many other hats he wore, was one half of Subware. Langeveld started out in the mid 80s playing bass for Auckland acts Strawpeople, Compulsory Allies (featuring Greg Johnson), Jules Issa, MC OJ and Rhythm Slave and others. He worked on the first two Deepgrooves compilations and then joined the Kog Transmissions collective, founding his own Kog-associated label, Reliable Recordings, the first label in New Zealand to focus on house music. Langeveld is co-owner and director of Bigpop, a highly respected studio, record label and boutique music publishing company. The other half of Subware was Jason Rockpig aka Jason Hall, who also had a variety of musical outlets: he played in Auckland rock band the Sore Cocks, and was the programme director of of 95bFM. Subware's first outing was the 'Disco Hoopla' 12", an energetic, groove-laden tune which was a big student radio and club hit. Recorded in 1997, it was first released on Kog Transmission's first Algorhythm compilation in 1999. It paved the way for their self-titled album in 2002, which was packed with dancefloor-fillers.
Simon Flower/Peak:Shift – 'South Exit', 2001
Peak:Shift's 'South Exit' technically came out a year before our starting date of 2000, but it absolutely deserves a place here. Simon Flower's alter ego Peak:Shift created one of Aotearoa's first examples of minimal house/techno, and it made a big impact in clubs – especially Auckland's Calibre. Flower and Matt Drake even founded New Zealand's first techno label, Nurture Recordings. From our Calibre profile: "From many of its players and DJs, who were tied into a strong international indie label network via the DJs that arrived, often weekly, from the USA and the UK, came the very first New Zealand dance and house records, with Joost Langeveld and Roger Perry's Reliable Records and Simon Flower's Nurture labels being the primary driving forces."