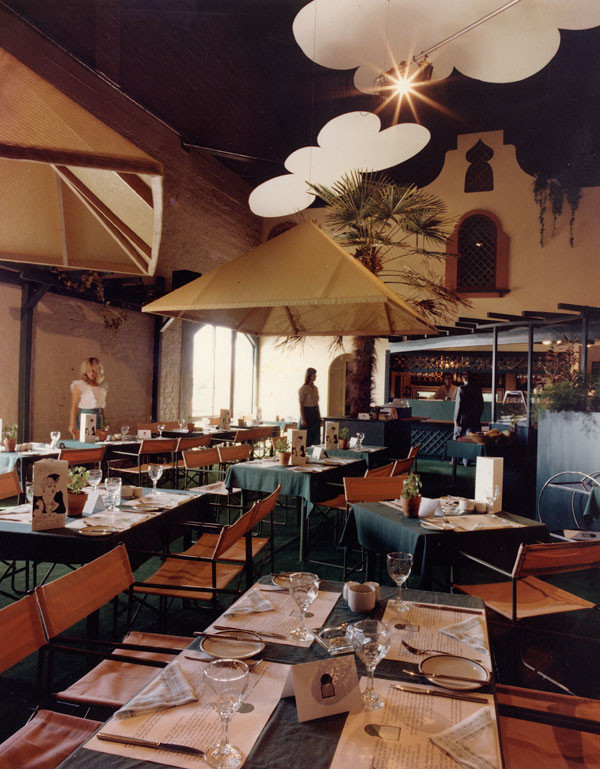 The Alhambra Garden Bar & Restaurant may not register with many outside Ponsonby or those avid supporters of Auckland jazz, certainly not like The Gluepot or even Java Jive, which were both within a two-minute stroll, but The Alhambra survived as a music venue for 24 years.
The music started on Day One, 26 October 1982, with a group led by pianist John Wilcox and featuring saxophonist Bernie Allen, and finished on New Year's Eve 2006 with Rufus Rehu's Side Effects and numerous guest singers and musicians, a packed invite-only farewell which lasted until dawn, breakfast provided for the diehards.
Hundreds of Auckland musicians appeared at the Alhambra, from old-timers Jim Langabeer, Crombie Murdoch, Ben Tawhiti and Merv Thomas, through to Frank Gibson Jr, Murray McNabb and Edwina Thorne, and more modern-era jazzsters like Grant Chilcott, Joel Haines, and Denis Hepi; from the Bridge City Big Band to Blue Note. Notable singers included Beaver, Tommy Adderley, Truda Chadwick, Linn Lorkin and Hattie St John. And not just jazz but blues from Sonny Day and Mark Heke, and singer-songwriters Luke Hurley, Emma Paki and Corben Simpson. Rockier acts were less frequent but included Andy Anderson, Shane Hales, and Larry Morris.
The Alhambra was housed in the former Britannia Theatre at 283 Ponsonby Road, close to Three Lamps Corner. The building dates back to 1910, originally a skating rink and restructured as a picture theatre in the 1920s. The theatre closed in the early 1970s and served as Joe's Bargain Warehouse before new owners renovated in 1982, establishing Three Lamps Plaza with seven retail shops at street level and The Alhambra on the mezzanine. Perched on Ponsonby Ridge, it offered superb views of central Auckland, from Mt Eden to the Harbour Bridge.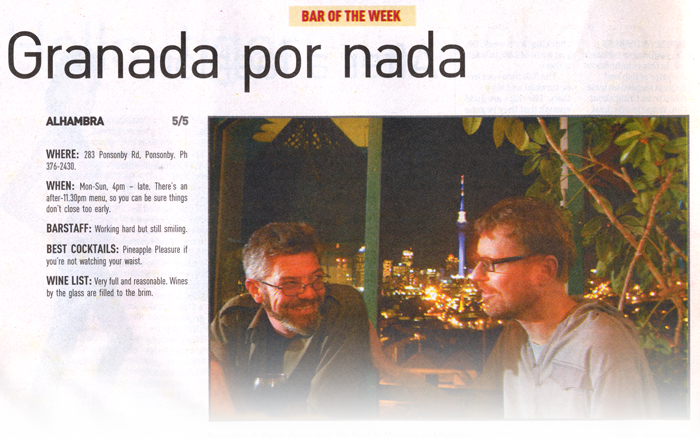 Dominating the room was a giant video screen, the largest in Auckland (it was, after all, a former cinema), perfect for select sporting events – America's Cup, the Tua-Lewis title bout, the Melbourne Cup – but mostly it showed classics in silence (To Kill A Mockingbird was a favourite). There was always music and when it wasn't live, it was Ray Charles, Billie, Dinah and Ella, Sinatra, Miles and Mingus, Quartet West. Jan Hughes, the Boss, might occasionally sneak in The Hollies but husband Russell's odd fascination for Jake Thackray was forbidden.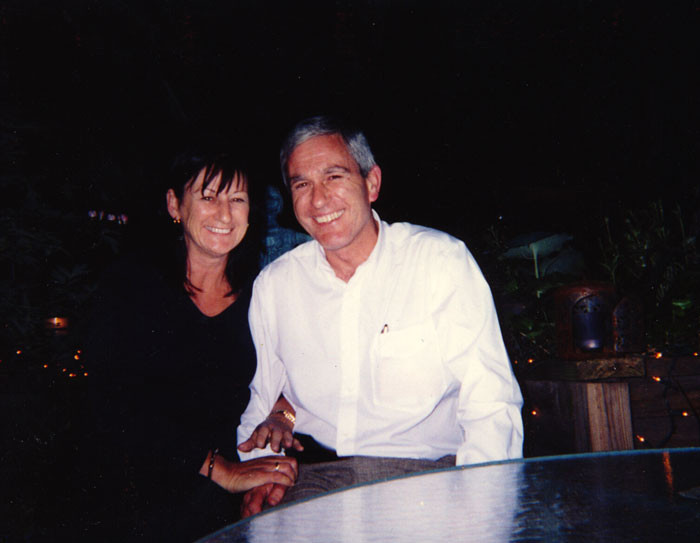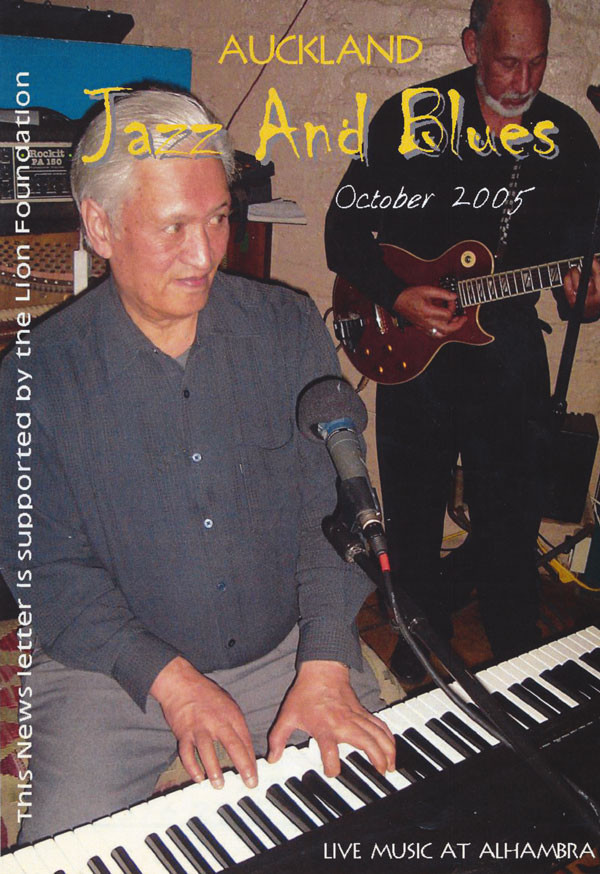 Russell and Jan (The Hughes Corporation) both had considerable experience in the restaurant and hospitality industries and from the beginning saw live entertainment as a key ingredient. During its early years the Alhambra operated under a restaurant licence and the small bar area served as a waiting spot for diners. Although the restaurant was to remain the core business, the bar became increasingly popular with Ponsonby locals throughout the 1990s, particularly after The Gluepot's closure in 1994. With just three leaners and 20-odd stools, seating was at a premium but Friday nights (the Alhambra night out) would see up to 80 people crowded into the area; diners had preference at the tables.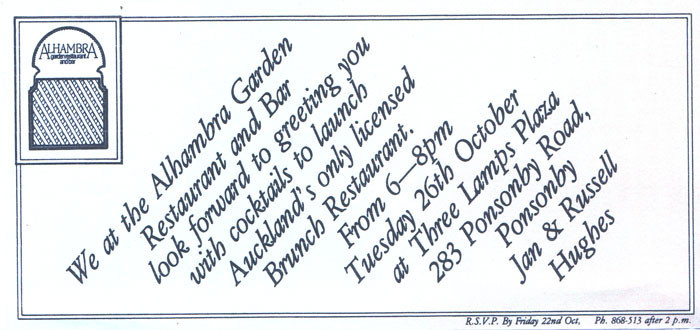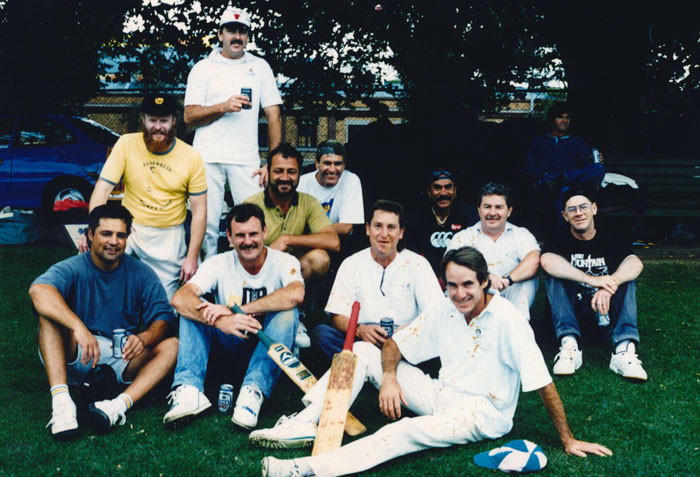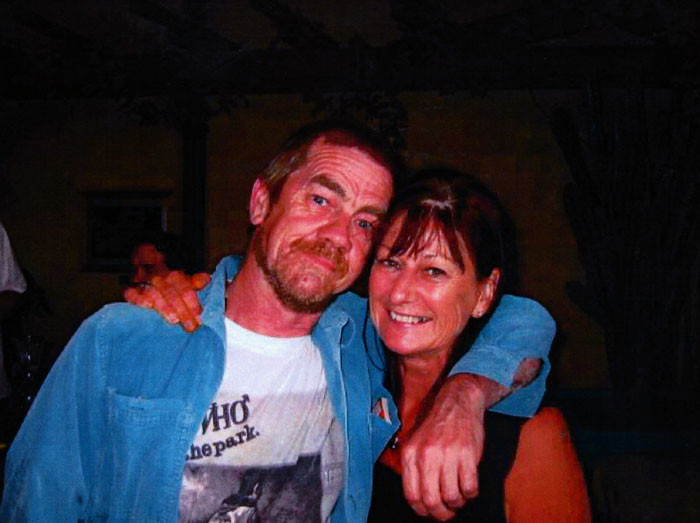 There was no stage, just a permanent piano alongside The Top Table, the key spot, first-in/ first-served, for both the views and the music, not to mention the intellectual discourse and witty repartee, or so we thought; when the place was jumping, dancers just swayed on the spot. With the toilets situated above the bar, diners had to negotiate the revellers but rather than prove a hindrance to patronage, the party atmosphere added to the restaurant's appeal.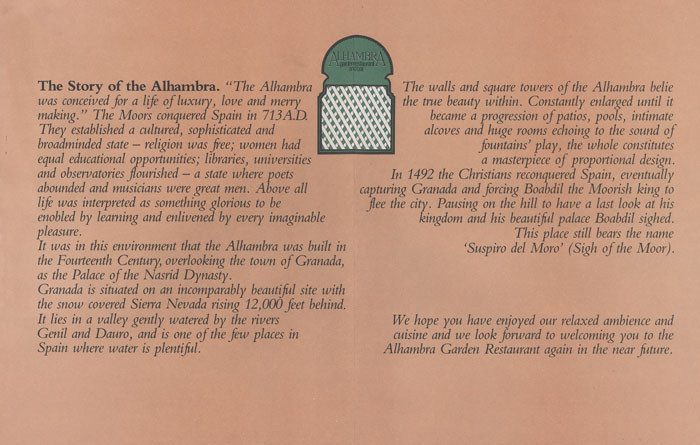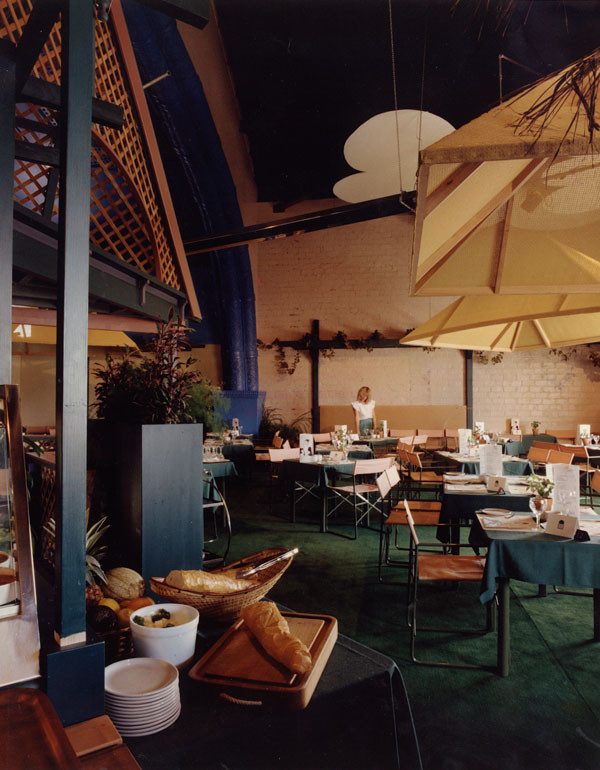 The regulars – and there was always a loyal clientele, after-work drinkers, the happy hour mob – was a diverse bunch but welcoming. Strangers walked in off the street and were greeted warmly; many became regulars.
Dennis O'Neill, the jazz-loving gambler, can claim patronage from Day One through to the final bash, but most regulars came and went, omnipresent for three to five years before moving on to other countries, other cities, other suburbs; inevitably, there were funerals and wakes.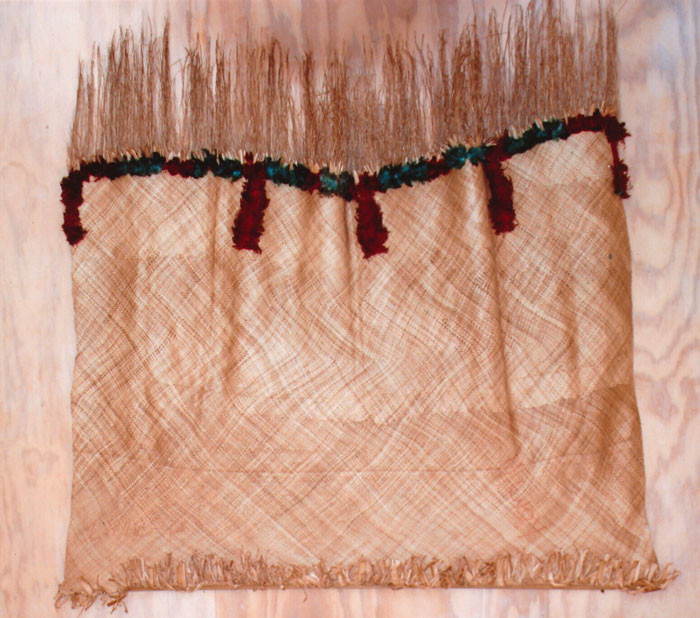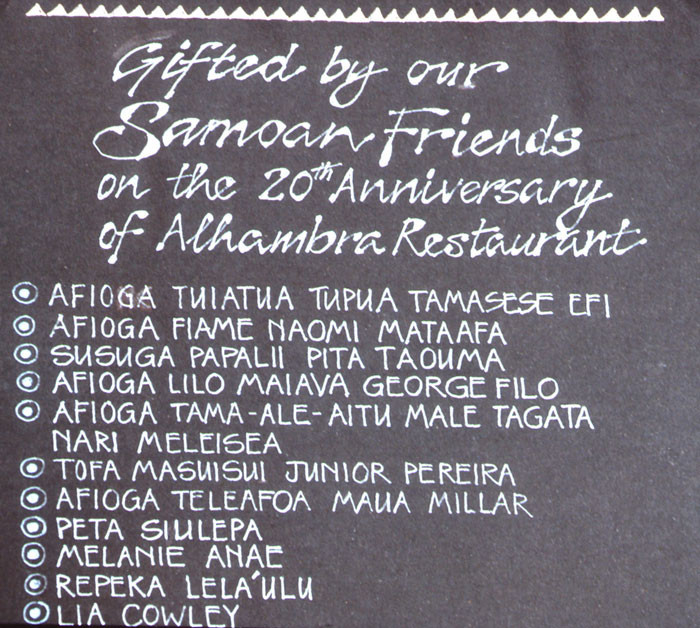 Familiar faces included Judith Baragwanath, John Berry, Steve Braunias, John Carlaw, Doug Hood, Barry Jenkin, Marx Jones The Eden Park Flour Bomber, Grant McFarland, Paul Rose, Mark Staufer, James Waerea aka The Porkbone Kid, and musicians aplenty. There were actors and academics, seamen and secretaries, teachers and tradesmen, bus drivers, lawyers, nurses and wharfies. The Baron and The Baroness, Tex the KC Chief and Jack The Jewel Thief, Crippled Tom and Colin The Cop (retired), Crazy Chrissy and Mad Chrissy, HRH The Rose of Ponsonby, Grumpy Phil and Dashers, the eccentric award-winning copywriter whose daily presence kept the bar afloat during downtime.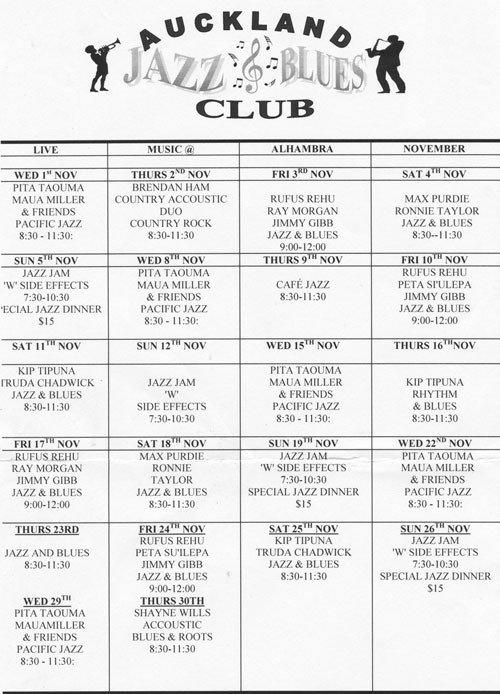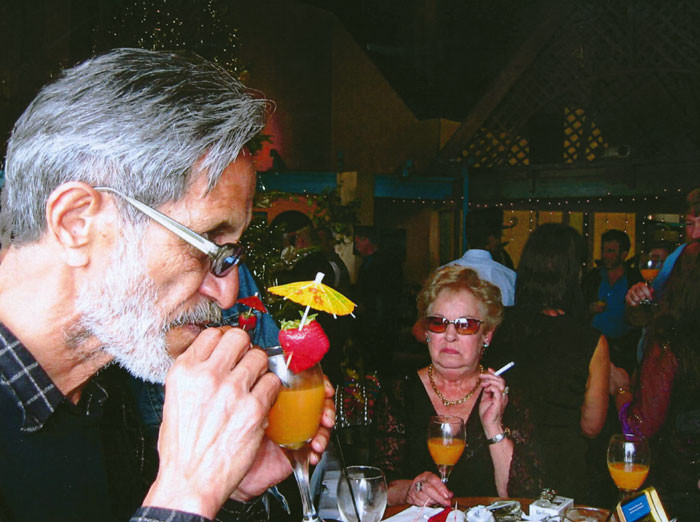 It wasn't entirely Hipster Heaven. Boors, braggards and bullshitters passed through although few lasted. A female-friendly environment, there was the occasional siren but, you'd have to say, it was no meat market. Sleazeballs didn't stick around.
Poor behaviour was frowned upon and rugby rules applied – a Yellow Card could result in a two or four-week suspension. Red cards were never revoked, banished for life. I once suggested to Russell that once a year, maybe a Tuesday, the quiet night, invite all the Red Cards. Russell said it wasn't one of my better ideas.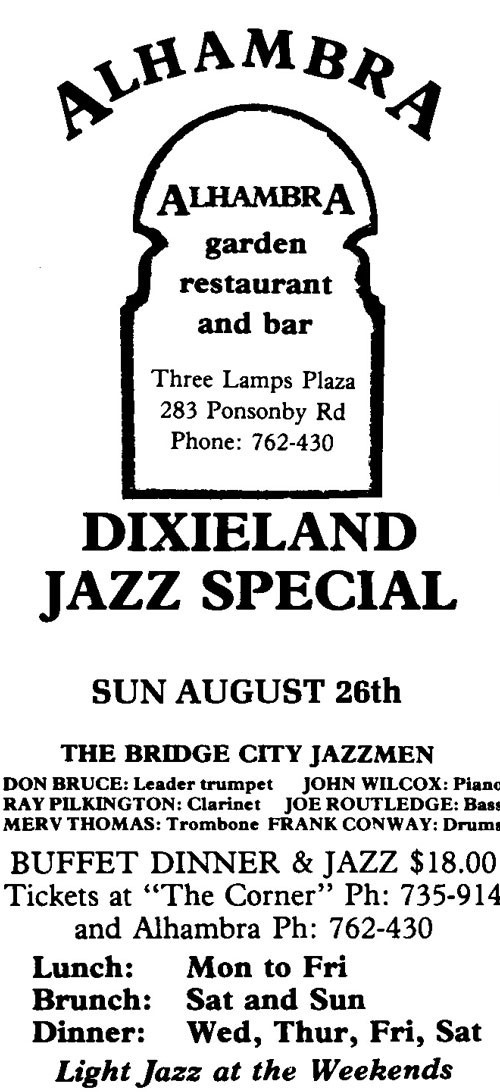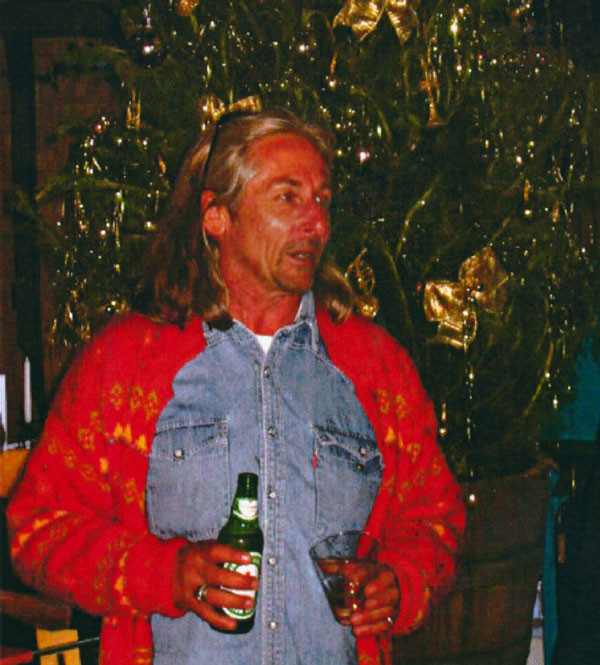 And then there was Dolly Rocker. The "ubiquitous Dolly Rocker", Chris Bourke wrote in the Listener on one occasion (Dolly clipped it and carried it around in his wallet, when he had a wallet). Dolly the usually well meaning but bumbling and mumbling rock and roll groupie, generally dribbling drunk, various degrees of messy, not always pleasant. An Aucklander, although he inflicted his presence on other cities, surely every Auckland musician who emerged between 1965 and, say, 1990, has a Dolly Rocker story, a pest for the rest of their careers.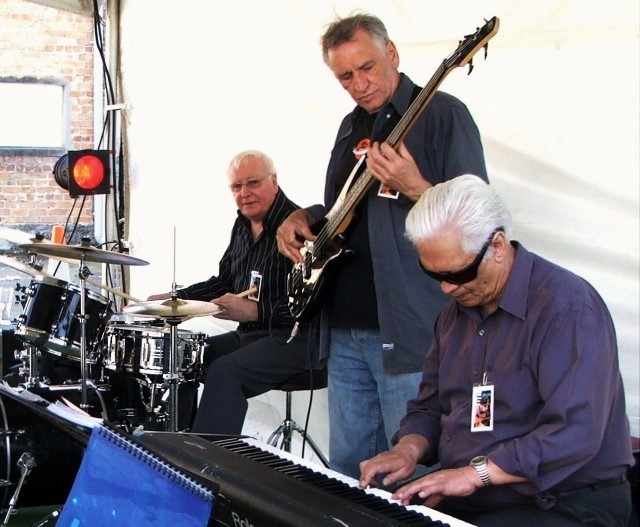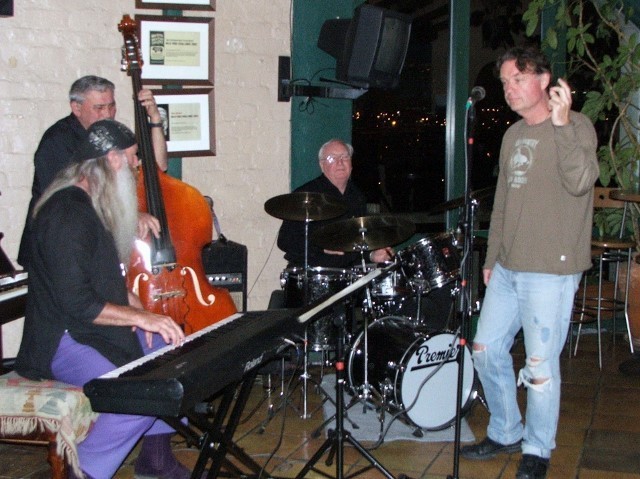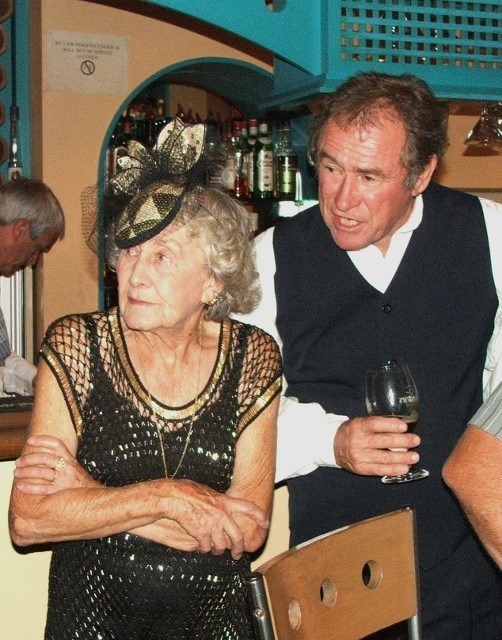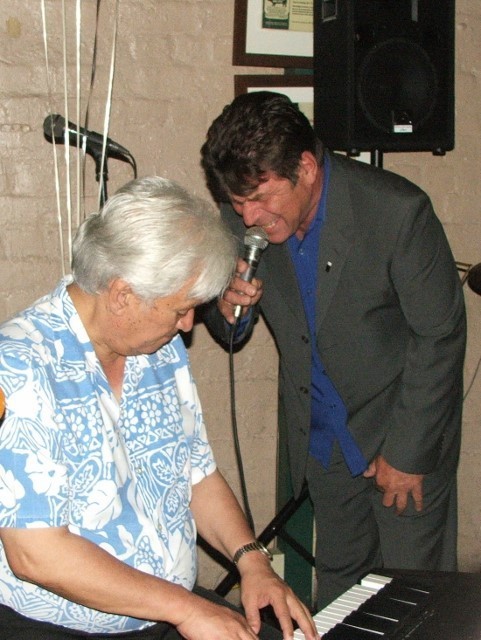 Todd Hunter tells of Dolly turning up at a Sydney venue, just when Dragon was getting a modicum of success. With some disdain, Dolly advised the band, "Don't forget that the people you see on the way up, you'll see on the way down." To which Paul Hewson replied, "Not if we see you first, Dolly."
Dolly Rocker lasted surprisingly well at The Alhambra, weeks rather than days, although, inevitably, he dodged the Yellow Cards altogether and went straight for Red.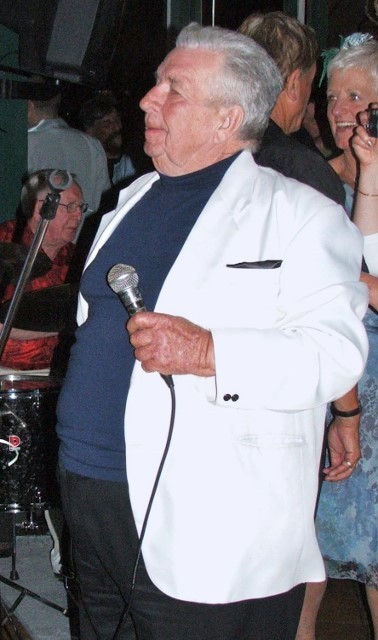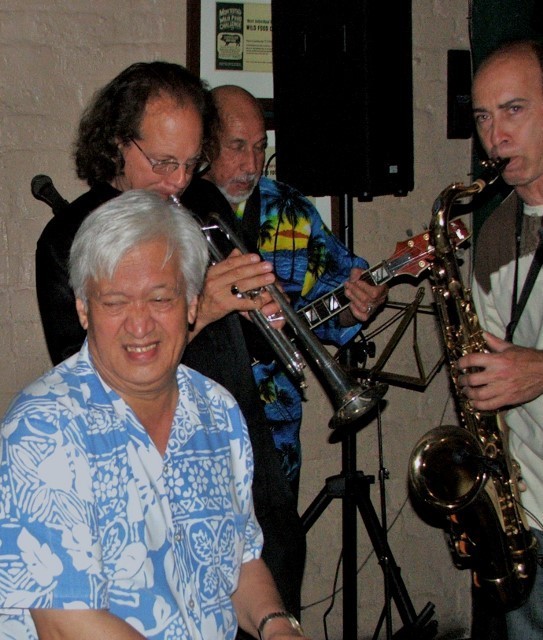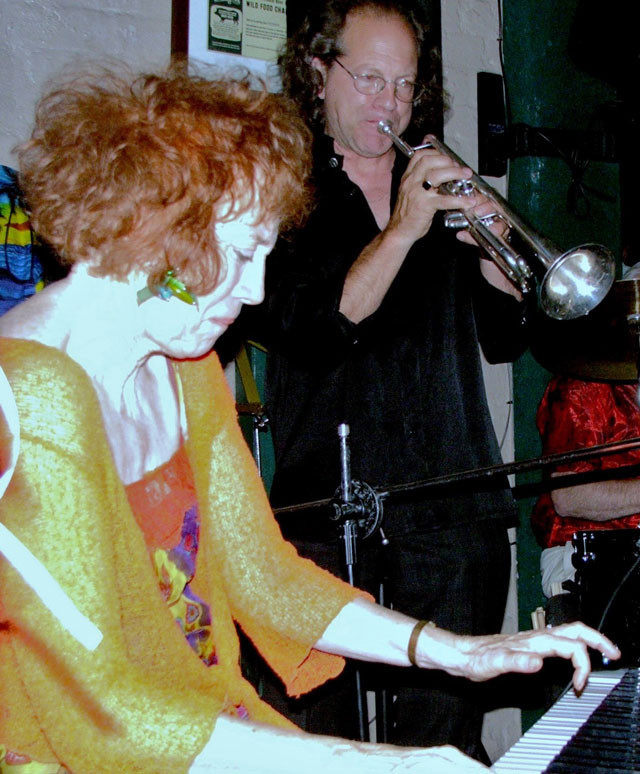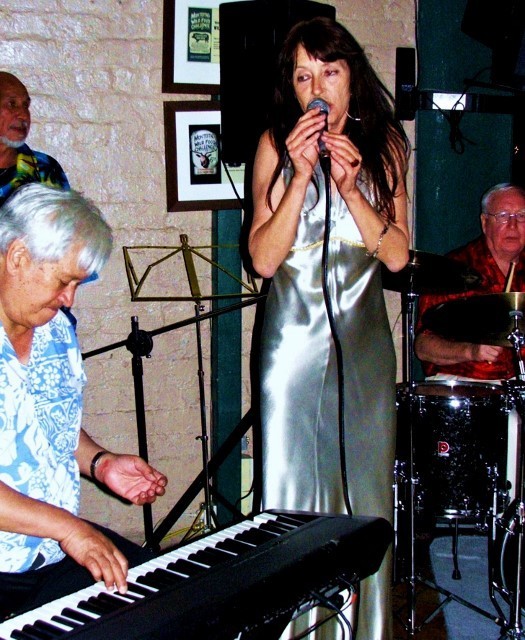 Given the number of writers and musicians who frequented The Alhambra, by the end of the 1990s, it was regarded as a bohemian hangout, if only by those who aspired to The Top Table. There were occasional poetry evenings featuring Alhambra habitués Bob Orr, Bill Payne and Jim Boyack, beat poet and criminal lawyer, and there were several book launches and charity auctions. The room also catered to social occasions, Table-For-Six, the monthly Tripe & Onion Club, that sort of thing.
Stars aplenty dined at The Al – Joe Cocker, Paul Kelly, Bruno Lawrence, Max Merritt, Sam Neill, and the Electric Light Orchestra. Late one night, Tom Selleck, his fellow-diners having departed, shouted me whiskey after whiskey at the bar. Following a performance at The Gluepot, Dave Dobbyn and I arrived for a nightcap; sighting Russell, Dave amusingly asked me, "Is that Mr. Hughes?" Mr. Hughes! In an earlier life, Russell ran the kai shop at Sacred Heart College.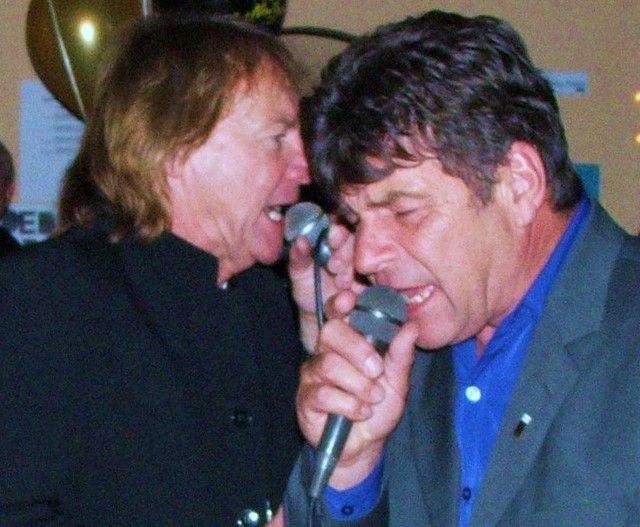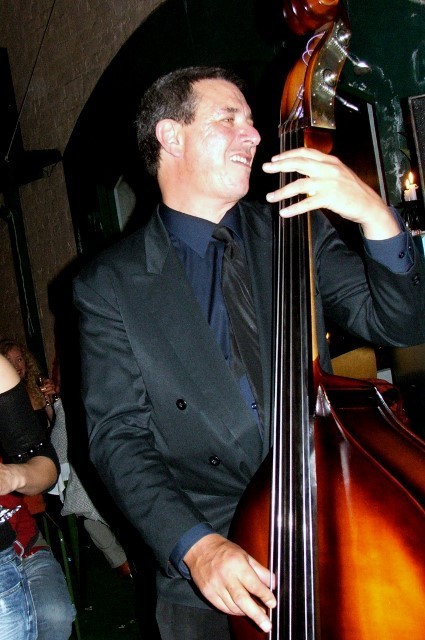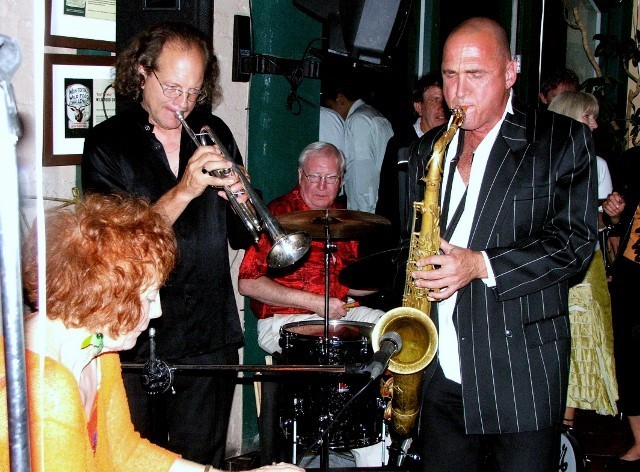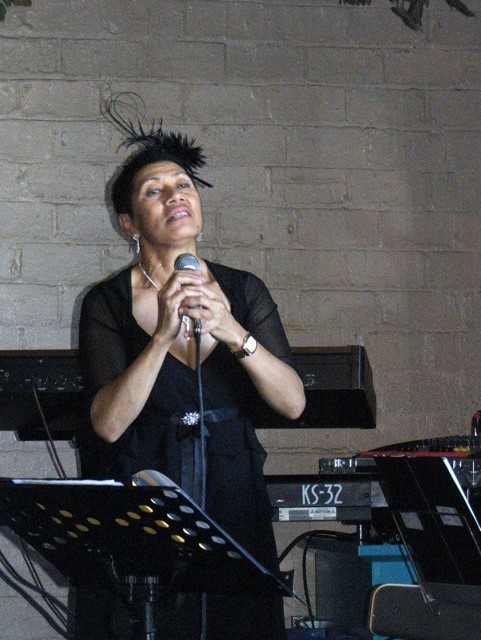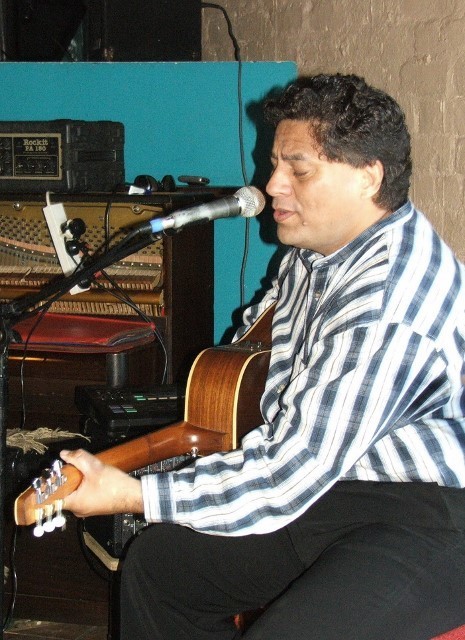 I occasionally pitched promotional ideas, mostly futile attempts to reduce my bar tab. For "One Night With Elvis", I wanted to present a young impersonator who had everything down, the look, the drawl, the sneer. After a 40-minute set, he disappears, no announcement that Elvis has left the building. An hour or two later, long after Elvis has been forgotten, in staggers Dolly Rocker, attired as bloated Elvis, dribbling over his rhinestone jacket. Russell didn't like that idea either.
Many couples met at the Alhambra although the marriage of Annie and Jack The Jewel Thief didn't last long at all. I went to the newly-weds' housewarming on the edges of Ponsonby, an afternoon barbeque, and immediately noticed the half dozen steps leading to the kitchen. "Always enter by the front door is the suggestion I would make to Jack," I advised. "Too late," said Annie. Jack was limping around with a black eye, grazed cheek, plaster on the forehead, a gashed arm, bruises for breakfast.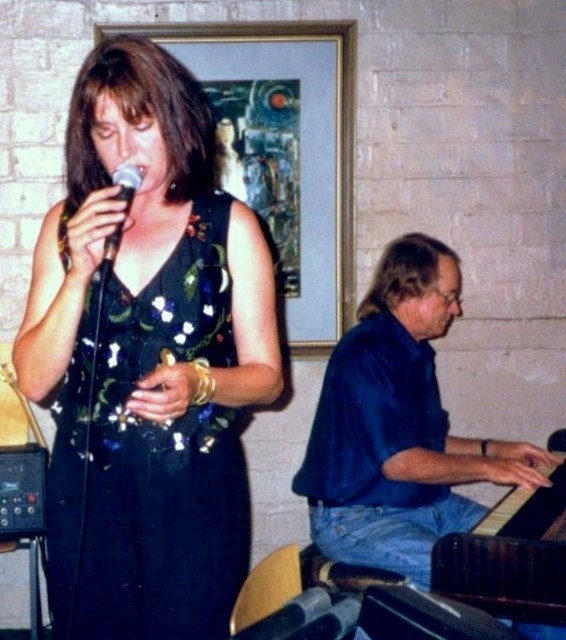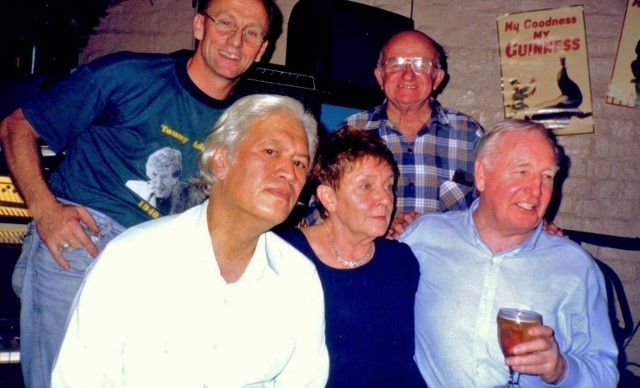 Crippled Tom wasn't too steady either, but he had an excuse. A refugee from the Gluepot Vista Bar, he lived a three-minute walk away but once a week he'd taxi around the ring road. You could hear his crutches rattling down the arcade five minutes before he arrived. He would always milk the Happy Hour by ordering four beers at 6.29pm.
One Sunday afternoon Tom returned from the toilet in spectacular fashion, plunging head first into the wall at the bottom of the stairs. We had to untangle him, no easy task, head lodged two inches into the wall, plaster sprinkled through his hair, legs locked against the stairs. He was fully conscious, no noticeable injuries, not even particularly perturbed. Against his wishes, the ambulance was called and he was laid out on the floor in front of the piano, a hindrance to The Top Table. Russell asked if he'd like a brandy, Tom said he'd prefer a beer. Rufus Rehu took an extended break, the women clucked and the blokes returned to their drinks. Corben Simpson came in, didn't notice the prone figure and thought some hippie act was playing so he sat cross-legged on the floor with the cooing chicks. Jack The Jewel Thief, being practical, said to Russell, "I could fix that hole for you, I'm a painter and plasterer". Which he was, of a sort. "And I'll do it for a bar tab." Deal done.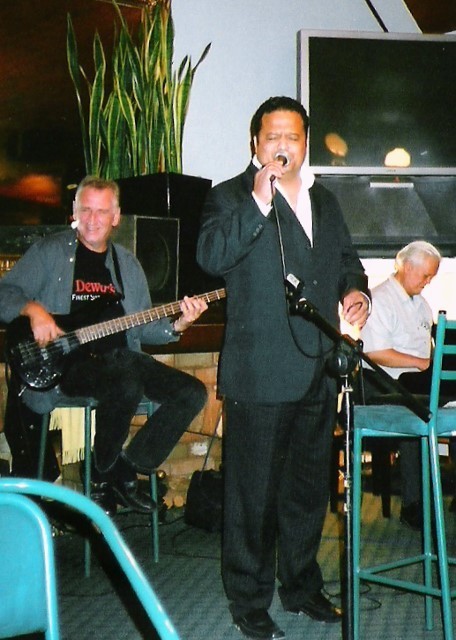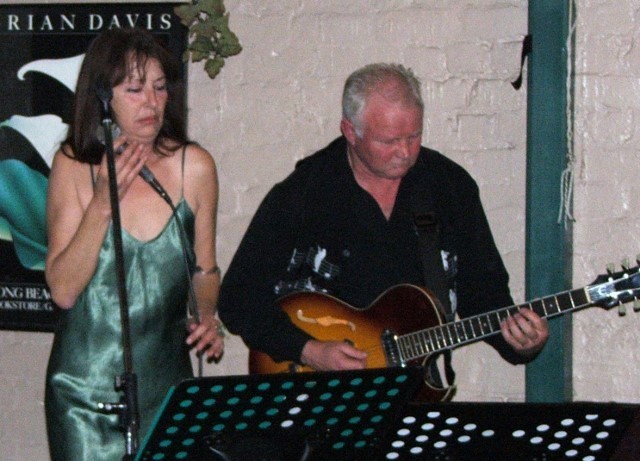 Later that week, Jack completed the task and was drinking his payment when, returning from the toilet … yup. Boasting only slightly more agility than Crippled Tom, Jack's descent involved frantic attempts to stabilise, skipping down the steps four at a time, bouncing off the walls, flailing pathetically, and inevitably losing balance at the bottom to plunge headfirst, not into the wall he had just repaired but, with the same result, head entering the wall at the side of the bar. Russell repaired it himself.
Rufus Rehu made it difficult for other Auckland jazz musicians to get a regular gig at the Alhambra, holding court there for 17 years. At one stage he played three nights and Sunday afternoons, sometimes as a duo, sometimes with band, other times just solo, a one-man jukebox. When his accompanists became regular attachments, he'd give them a name, Rufus always had great band names – my favourite was Raging Thirst. Rufus Rehu's Raging Thirst. Beautiful.
Those that passed through the ranks included his most regular sidekick, drummer Jimmy Gibb, and bassists Brian Edgar and Dick Coughlin (Captain Dick, who hired his boat for the annual Hauraki Gulf fishing trip, always a hoot). When singer/ trumpet player Dave Woodward passed suddenly, Rufus pulled in Tommy Adderley, who also died a couple of months later. Hard-up jazz vocalists were suddenly in short supply. "Actually, Rufe, I've been offered this other gig …" Guitarist Lenny Ormsby (ex-Castaways) braved it for a spell before Robbie Maxwell came in for a long working relationship with Rufus. Robbie, singer and guitarist, not shy, loud, liked a drink, did that Māori semi-operatic thing; think showbands, think Sir Howard.
There were several annual activities – the Alhambra birthday party in October, invites at a premium for the Hughes' generosity, and there was a summer car rally. But, because part of the prize was organising the following year's rally, The Top Table teams always endeavoured to come near the back of the pack. There was an annual cricket match for a few years but we didn't win a single game, losses to the Auckland Comedy Club, Radio Pacific and some musicians' collective. Over the last five years, there was an annual one-day snooker competition at the Commercial Travellers Club. Robbie Maxwell, a player of note in younger days, gave opponents a 30-point start and still won two years running. That was no fun so he was barred from future comps.
Nick Elton, Northcote College music teacher, shared the Wednesday night spot for two to three years and once a year he presented his college big band. One Sunday afternoon Murray Tanner and members of the Auckland Symphonia followed lunch with some hearty drinking, each musician displaying party tricks on the piano. Alhambra regular Dot asked if she could have a go and her two-minute recital stunned the group into silence, receiving a huge ovation. "I didn't know I could play the piano," she said. "Very avant-garde," said Murray.
On another Sunday, Dot asked me about Rod McKinnon, debuting at The Al that afternoon (with bassist Marty Forrer, ex-Chants R&B). I gave her a potted history, adding, "He recorded an interesting version of 'The Girl From Ipanema'." After his first song, Rod said, "We're keeping this pretty loose so if you have any requests, we'll do our best to accommodate." " 'The Girl From Ipanema'!" shouted Dot. Rod: "That was 'The Girl From Ipanema'."
On a Saturday afternoon in June 1995, following a Bruno Lawrence memorial at the Powerstation, a Ngāti Whaātua kaumātua declined a koha for administering the pōwhiri, telling me, "Just take this fella for a drink," this fella being my companion Charlie Tumahai. We bar-crawled to the Alhambra, arriving around 7pm, suitably primed. At the bottom of the stairs, Johnny Bradfield was struggling unaided with his guitar and amp. "Where's young John?" I asked, John Bradfield Jr that is. "He had to shoot off, no drummer for the first set." Upstairs, John's wife Millie was having her second, holding court like the queen she was. We settled in, Chaz and the Bradfields catching up over a few before John and Millie did their beautiful thing while the drummer's seat sat empty. After three to four songs, Chaz jumped behind the kit uninvited, grabbed the brushes and … fucked up the song, basically. Millie: "Charles Tumahai! Get off that drum stool RIGHT NOW!." Sheepish grin from Chaz, slightly lopsided. "How's that koha, John Dix?"
If Rufus was the Alhambra's keyboard king then Johnny Bradfield was the resident guitar whiz and Millie, well Millie was The Voice. Many fine singers passed through The Al but all of them, particularly the female vocalists who she inspired, all tilted their hats to Millie Bradfield – Beaver, Jessie Bradshaw, Truda Chadwick, Peta Si'ulepa.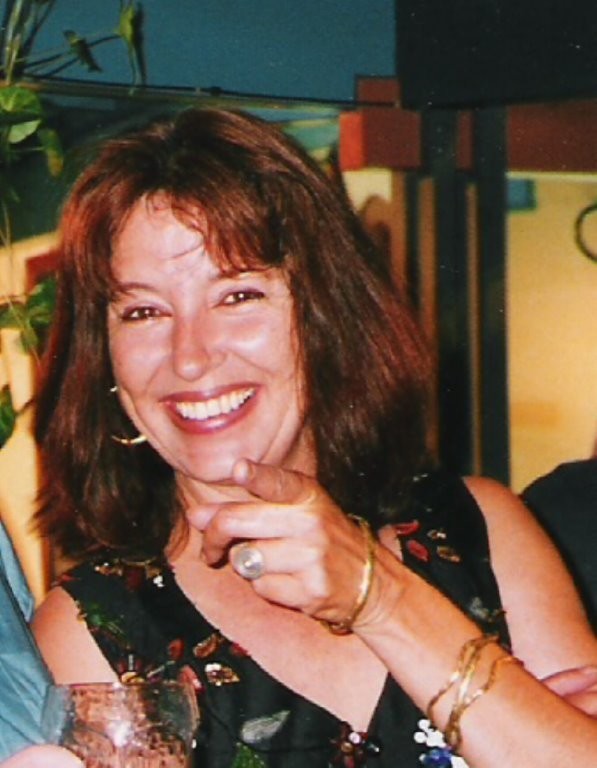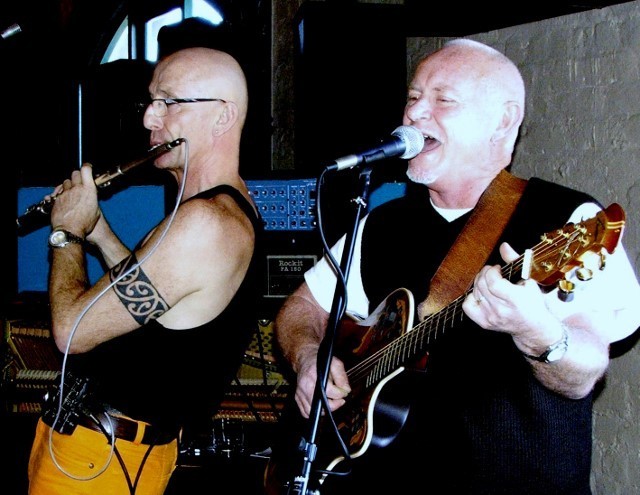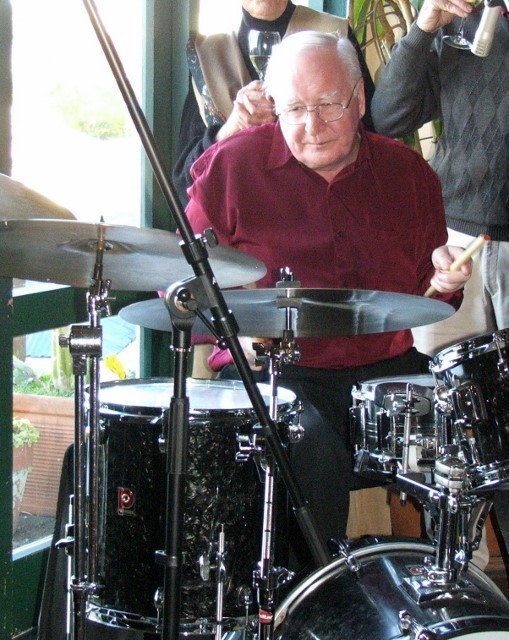 With Rufus making way for a more varied programme, he vacated the Saturday night spot, which John and Millie Bradfield held for five years although the actual residency became a monthly slot and then even more intermittent as John's health deteriorated. They performed sometimes as a duo, or a trio with John Jr, and a full band might include bassist Bert Penney and trumpet-player Ted Kinsella. It was always magic, a class act. Like Rufus, the Bradfields' standing inevitably included guest performances by the doyens of New Zealand jazz and Māori showbands, including John's many protégés like Chuck Morgan and Tuhi Timoti.
Given the calibre of musicianship at The Alhambra, there was an inevitable string of spot performances, far too many to list, but Rim D. Paul, Reggie Ruka, and Gugi Waaka are just three names that spring to mind. Regulars like Sonny Day and Truda Chadwick were generally keen to jump up and also enjoyed their own Alhambra bookings. Johnny Watson, a Friday night regular, needed little encouragement to deliver a Sinatra song or two. He was no Sinatra but Wayne Baird noted, "Johnny may not be the world's greatest singer but he has impeccable timing, he can swing." Baird's seven-piece jump-blues band The Alibis performed monthly over the venue's final years.
One night an insistent Robbie Maxwell coaxed a very reluctant Richard O'Brien (The Rocky Horror Show) to the microphone. Playing Robbie's guitar, he delivered just one 40-second punk number at breakneck speed; calls for 'The Time Warp' were ignored.
Some evenings you could find Yogi Martin, accordionist extraordinaire, strolling the room, serenading the tables. Pita Taouma the Samoan dentist and Alhambra regular coaxed the Corporation into a mid-week Polynesian night. Pita, bless him, played a dinky keyboard and sang badly but guests might include Spencer Fusimalohi (ex-Herbs) and Betty-Anne Monga (Ardijah), and he had a mighty multi-instrumentalist in the shape of Maua Miller, son of the pioneering Samoan recording artist Willie Miller.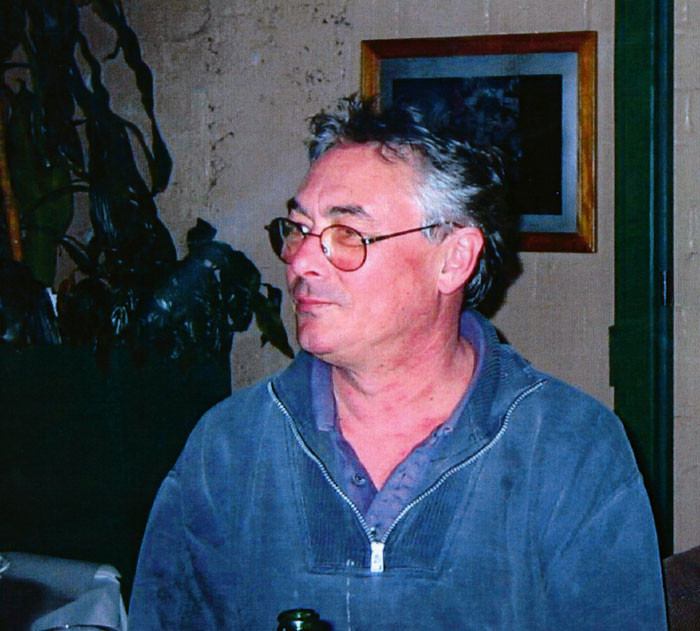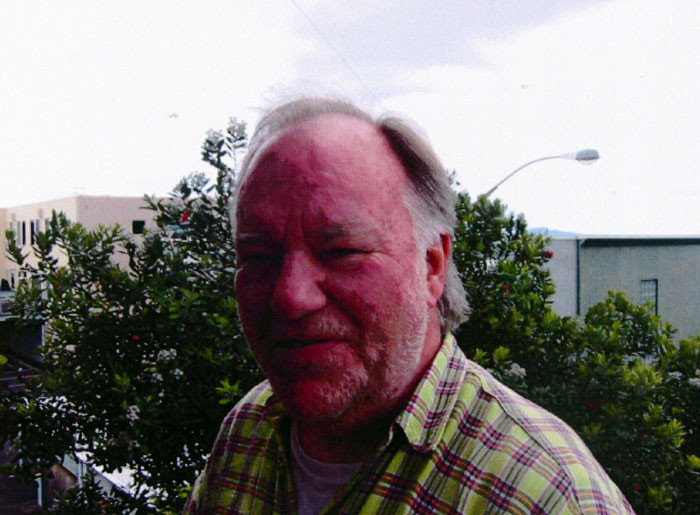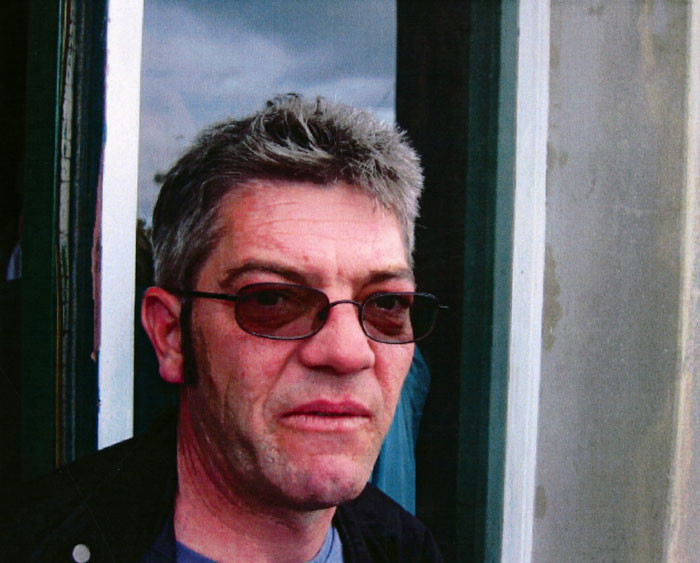 One night in the 2000s a new singer secured a trial booking on a Thursday night with, I think, pianist Max Purdie. She was young (ish), attractive, vivacious, and could hold a note. The Top Table, filled with ogling males, reacted enthusiastically after every torch song, encouraging mein hosts to keep her on. In mid-evening a local chanteuse entered and, noting the exuberant applause, sat sulking at the bar. At the end of the set, she strode towards the exit, exclaiming loud enough for everyone to hear, "It's one thing that this woman steals my repertoire but it is totally unacceptable that she steals my licks."
Steals my licks! Oh, how The Top Table laughed.
Jan and Russell were genial hosts, genuine friends of their clientele and the musicians who passed through, eternally patient with bar tab requests and "one more for the road", and the occasional lapses of behaviour, not least from some of the staff members. Waitress Carol Collana was a show in herself. She'd arrive with minutes to spare, swear to Jan and Russell that she'd only had "a couple", dash upstairs to the Ladies' to spruce up and return with lipstick on her nose and mascara on her cheeks. She was occasionally sent home but, testimony to the Hughes' easy-going demeanour, she was The Al's longest-serving employee after Piri Leger, the cook out back.
A rental dispute with the building's owners led to the Alhambra's demise in 2006. By that time, proudly attached above the bar was a large tapa cloth and a taiha, evidence that the Alhambra had become much more than a restaurant and drinking hole, much more than a music venue.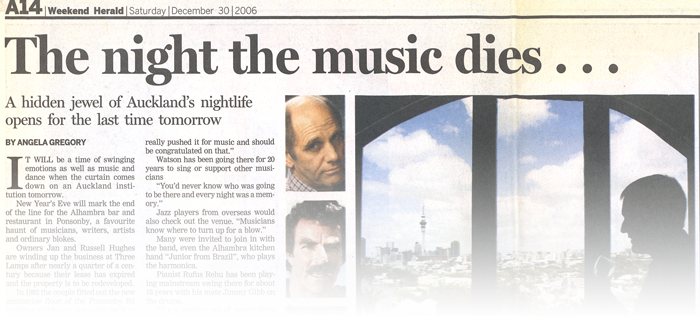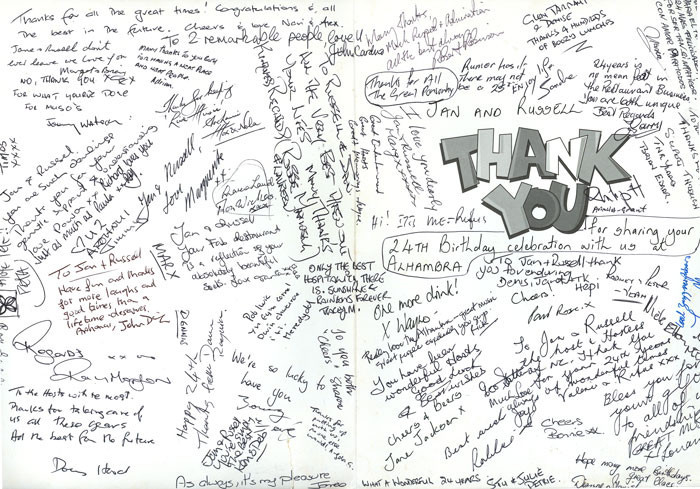 The Alhambra, which had flourished during Ponsonby's gentrification, had become a marae, a malae. Throughout its 24-year life, it survived as one of the best-kept secrets of Auckland nightlife, never hip but frequented by hipsters, catering to patrons of all persuasions.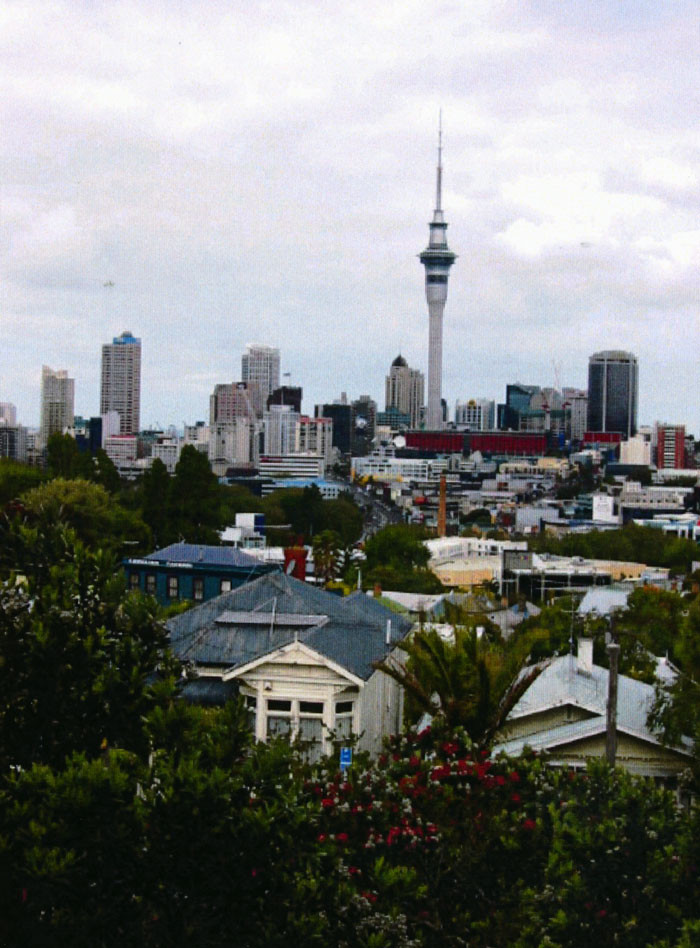 Russell Hughes on John Dix:
Early in the life of Alhambra we were fortunate. John Dix arrived. Possibly because the Gluepot had closed for the night and he was looking for a drink.
John contributed so much to Alhambra and its ongoing well-being. John has a huge knowledge of, and enthusiasm for, New Zealand music and Musicians. Couple this with a respect for people and his legendary memory for detail. Toss into the same person the quality to be able to suggest good ideas gently.
John's good ideas gained momentum for Alhambra at a time when momentum was needed. John's early help ensured Alhambra survived for 24 years.