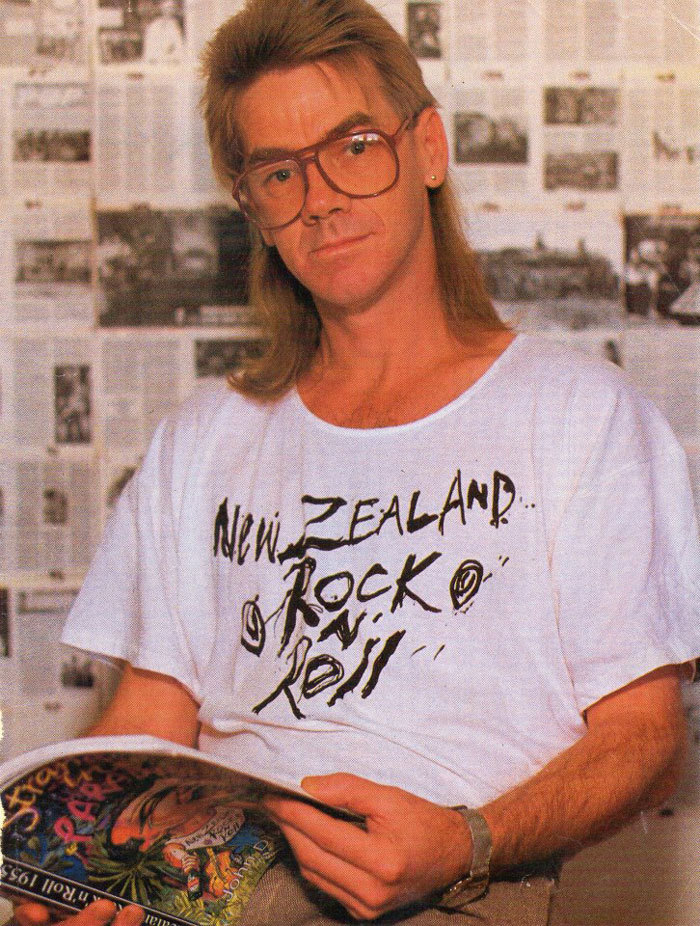 "You're writing a book on New Zealand rock and roll? Gee, that will be a thin volume … " I lived with remarks like that for almost a decade. It was hard to take umbrage because, looking back, I once harboured similar sentiments.
In March 1967, aged 15, just weeks before my family immigrated to South Australia, I experienced one of my fondest concert experiences, not once but three times, including two performances in one day – The Stax/Volt Revue. I owned records by most on the bill – Booker T And The MG's ('Green Onions'), Eddie Floyd ('Raise Your Hand'), Carla Thomas ('Gee Whiz'), Sam & Dave ('Hold On I'm Coming'), and I had accumulated all five Otis Redding albums.
A soul music fanatic, I'd purchased tickets for the Cardiff concert a fortnight later but, farewelling family friends in London, I was taken to a matinee performance (and the later evening performance it turned out) at The Upper Cut, a West End nightclub owned by British boxer Billy Walker (although reputedly a front for the notorious Kray Brothers).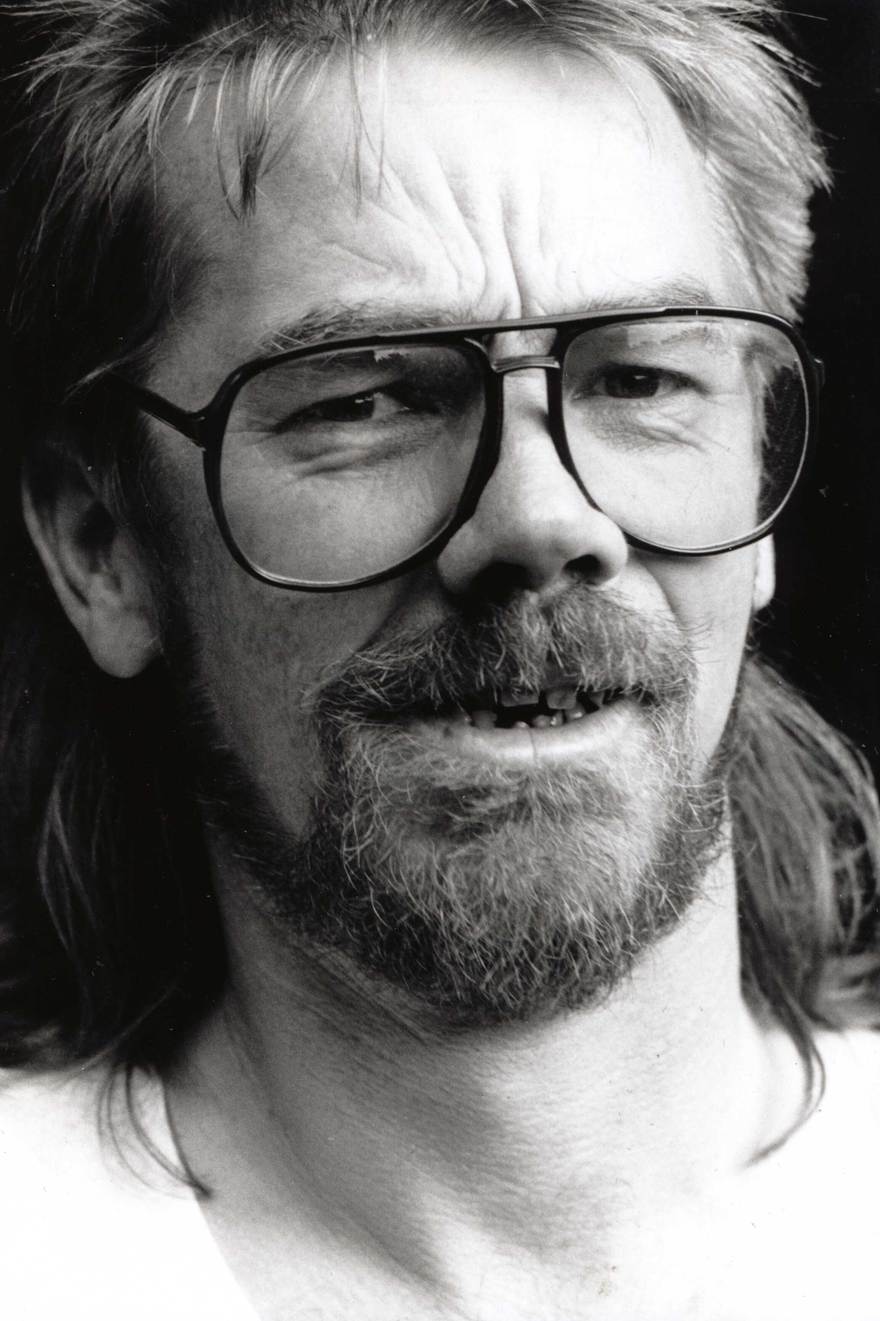 The Upper Cut was a large club, even by London standards, a former skating rink I think – 2000 capacity, mezzanines, several bars, a non-alcohol area and games room. For a teenager reared on black American music, from remote West Wales at that, who considered Otis the new Messiah, this was to be a long-remembered day.
How could anyone, much less an Australian or New Zealand act, compare?
All three concerts followed the same format – a set of instrumentals by Booker T & The MG's and The Mar-Keys, followed by four to five songs apiece from Arthur Conley, Eddie Floyd and Carla Thomas, a slightly longer bracket by Sam & Dave, and then … Otis, The Man. The whole process was akin to a revivalist meeting and there was also something cultish about the audiences, a secret society of soul aficionados.
In later years I blamed my attendance at those three concerts on my musical snobbishness. How could anyone, much less an Australian or New Zealand act, compare?
Milford Haven is small town in Pembrokeshire – population, then and now, around 13,000. An established fishing town, in 1960 a new industry squeezed out the trawlers. Milford Haven boasts the deepest harbour in Britain, perfect for oil refineries; the ships that serviced the first refinery, ESSO, sailed between Milford and Houston, Texas. My grandmother, herself the wife of a seaman, took in boarders, mostly teenagers off the tankers. One was Ronnie Smith, Lowestoft lad who looked like a Teddy boy, music mad. He'd turn up every six weeks laden with records – my introduction to Ray Charles, Etta James, Nina Simone, Jackie Wilson …
Born in 1951, I was too young to experience rock and roll's first wave, I don't even recall it, although Lonnie Donegan and Tommy Steele always seemed to be around. I saw both perform several times, seaside variety shows or in those awful traditional pantomimes. I can remember the early British television pop music shows, 6.5 Special and Oh Boy, and the emergence of Cliff Richard, but it was all stuff for the older neighbourhood kids. The eldest of five, I had no one to guide me so I chose Ray Charles and no regrets there. Later, with the arrival of the Beat Boom, set in my tastes, my mates thought I was a square!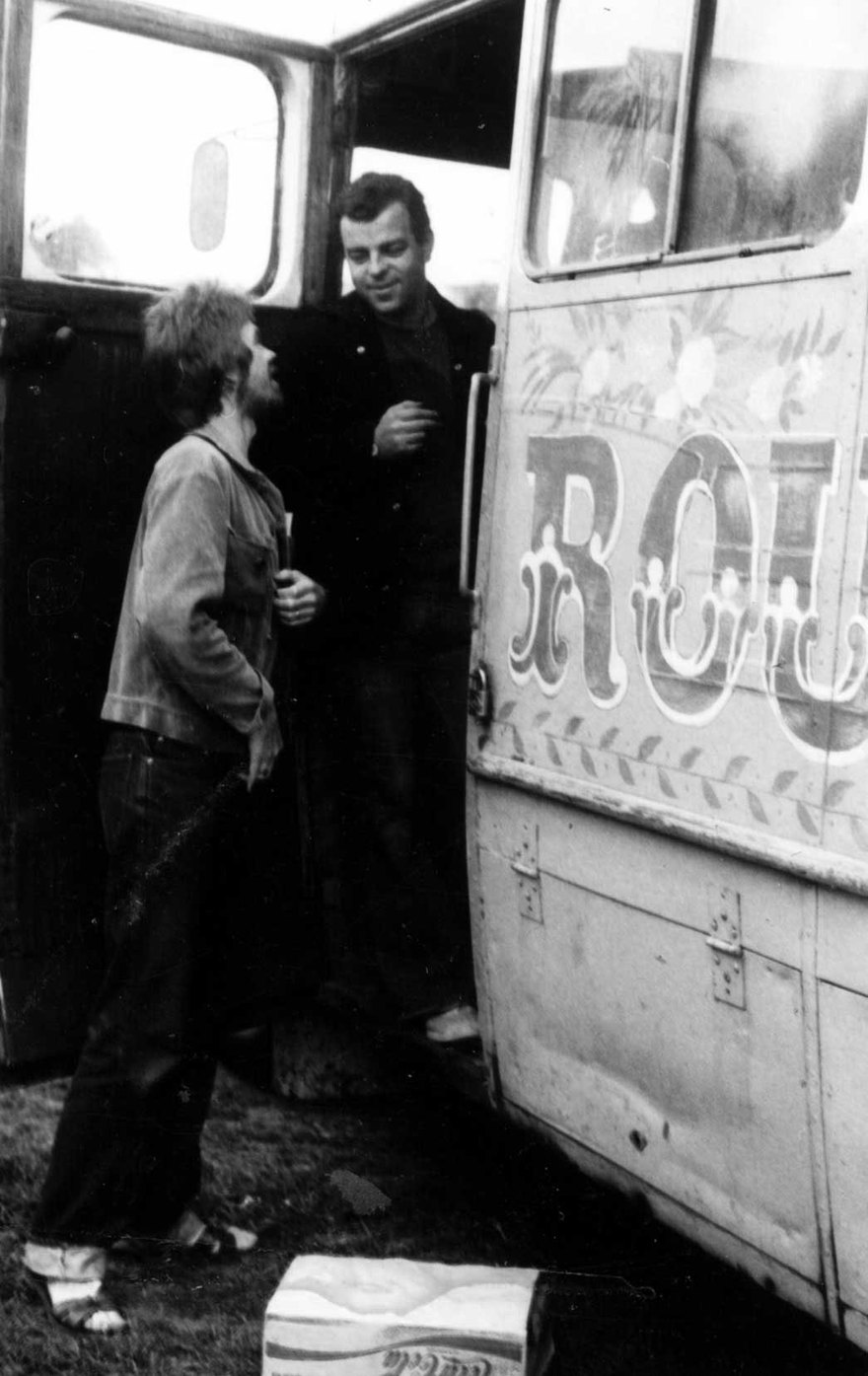 Before I hit my teens I met Ringo Starr at a Butlins Holiday Camp, drumming with Rory Storm & The Hurricanes – I saw Ringo play a dozen times before he joined The Beatles! He bought me a Coke and called me "Taffy". It's not hard to appreciate Ringo's involvement in children's books and television; he's always been a kid magnet.
Beatlemania swept Britain in 1963, portending the rest of the bunch. British rock and roll was no longer the insipid second cousin to the real thing and soon ruled the worldwide airwaves. Me, stuck with my Ray Charles, took the jibes but gleefully pointed out the Charles covers that surfaced on albums by many of the R&B bands.
Still, I wasn't living in a vacuum and soon embraced the new sounds, albeit mostly those acts who shared my own tastes – the Stones over The Beatles, The Animals were an early fave (covering Ray Charles, Sam Cooke, Nina Simone) and, likewise, I gravitated towards the blue-eyed soul of Dusty Springfield, definitely my pick of Britain's 1960s female singers.
South-West Wales may not have been Swinging London but it was close enough to feel a small part of it – the hair, the clothes, the attitude.
South-West Wales may not have been Swinging London but it was close enough to feel a small part of it – the hair, the clothes, the attitude. Mostly it was just radio and TV that kept us in the loop, and the music press kept us informed. Music-wise, television was a lot better than New Zealand and radio was marginally better – the pirate radio stations played no small part there.
The local Welsh bands were a forlorn lot and the "name" acts who ventured to our edge of the Irish Sea were, at best, second-division players – the High Numbers before they became The Who, The Swinging Blue Jeans, Van Morrison's Them (on the eve of their breakthrough with 'Here Comes The Night'), Screaming Lord Sutch & The Savages …
The Hollies wasn't really me but they were pretty cool. I thought Unit 4 + 2 were tragic, ditto Dave Dee, Dozy, Beaky, Mick & Tich. That snobbery was already kicking in. One band, billed as The Fortunes, attracted a full house but it wasn't The Fortunes ala 'You've Got Your Troubles' but a bunch of ackers from Somerset who were obliged to refund half the room. The singer was bailed up side-stage by a town tough – "But we've called ourselves The Fortunes since 1961," he protested.
So there I was, 13-14-15, sneaking into dance halls initially, growing cockier as the years progressed, trains to neighbouring towns to catch favoured bands which, for me, meant the British soul acts – Geno Washington & The Ram Jam Band, the Alan Bown Set, Zoot Money's Big Roll Band, and I'd have to give a nod towards Cliff Bennett & The Rebel Rousers, whom I saw four or five times, a great live act. My personal fave was Jimmy James & The Vagabonds. James, a Jamaican, looked the part and he could sing. (NZ connection: Mal Green, later of Split Enz, spent time with the Vagabonds).
Over my last 18 months in Wales there were regular trips to Cardiff to catch the same sort of package shows Harry M Miller was bringing to the Antipodes. I saw the Stones with The Yardbirds and the Ike & Tina Turner Revue; The Beach Boys and Lulu; Gene Pitney and The Troggs; The Kinks with Wayne Fontana and that dreadful Dave Dee outfit … Dusty was in the mix somewhere and I saw Roy Orbison twice, once with The Small Faces.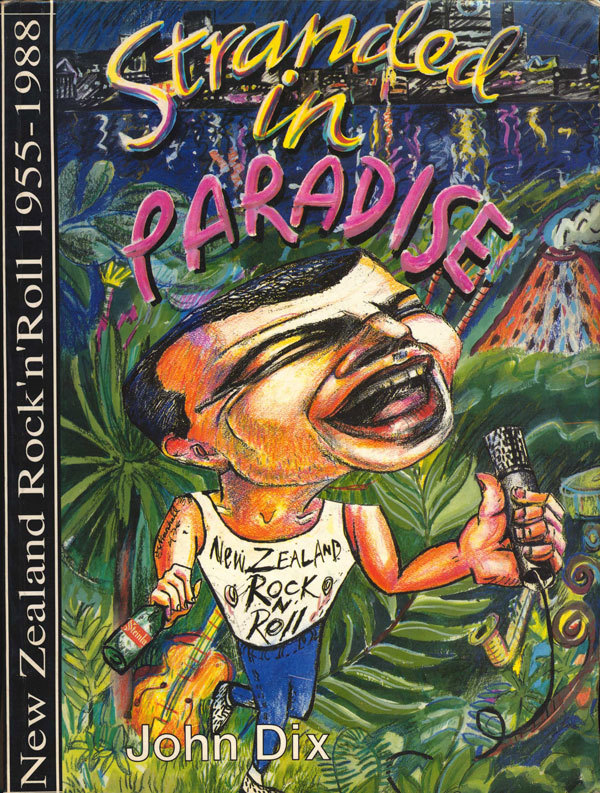 After the Stones show we stumbled into a Cardiff nightclub whose resident band was The Amen Corner, playing my beloved soul music, complete with brass section. They were by far the best Welsh band I'd seen and later became a top UK act.
I didn't catch all the shows I wanted – the oldies wouldn't allow me to attend the Motown Revue alone and a family holiday prevented me from seeing Bob Dylan's notorious electric tour. Apart from my Ringo experience, I missed The Beatles altogether.
On my very last night in Britain, awaiting the boat in Southampton, I caught the most bizarre package of all, headlined by the Walker Brothers with Cat Stevens, Engelbert Humperdinck and The Jimi Hendrix Experience. I just walked up and bought a ticket for the early show, no sell-out, and then – so taken by Hendrix live – I talked my way into the later show to catch him closing the first half.
The Castle Felice departed Southampton in April 1967. On board was an "Australian" group (they were actually all Poms) called The Twilights, who performed daily during the voyage. The previous year they had won Hoadley's Battle Of The Sounds, Australia's premier band talent quest.
I thought that they were pretty good . . . for an Australian band. I'd seen The Easybeats on one of those package tours and Normie Rowe & The Playboys on another and they were both pretty good too, for Australian bands. But they certainly didn't compete with Jimi or Otis. With two lead singers (including Glenn Shorrock, later of Little River Band), The Twilights specialised in note-perfect renditions of The Beatles, Hollies and other harmony-heavy groups, with a sprinkling of similar-sounding originals. Snob that I was, I thought they were a bunch of Pommy-Aussie wannabes, maybe a notch above the Welsh bands back home, Amen Corner excepted. The Twilights and the Dix family disembarked at Port Adelaide and I was taken aback with the band's welcome – 200 screaming teenagers.
Unbelievably, just weeks after our arrival, who should be performing in Adelaide but Ray Charles! Another early Adelaide concert I attended (thanks to Twilights' drummer Laurie Pryor – my first backstage pass!) was The Easybeats' homecoming tour, with The Twilights and NZ's Larry's Rebels in support. If I was surprised by the Twilights' arrival at Port Adelaide, nothing prepared me for the scenes at this concert. The Easybeats had been in Britain for 12 months, notched up a genuine international hit ('Friday On My Mind') and were clearly an accomplished bunch (again – expats, Brits and Dutch) but they were greeted with hysteria akin to Beatlemania. And, the 15-year old Welsh boy thought, not bad … for an Australian band.
Initially, the Adelaide groups made little impression. (I was later to discover The Masters Apprentices, the pick of the bunch.) The radio was much better than in Britain, have to say that, pop music aplenty, but the television music shows were pretty dire. The one that sticks out is Kommotion, broadcast daily, mostly Aussie performers with occasional British and American clips and in a bizarre touch also featuring non-performers miming to overseas hits. Ian "Molly" Meldrum miming Arthur Conley's 'Sweet Soul Music' is a vivid memory to this day.
Max Merritt became my teenage hero, the coolest white man on the planet.
I slowly discarded that teenage snobbishness, came to appreciate Aussie bands like the Masters, Loved Ones, Coloured Balls – they could stand their ground anywhere, but those attempting soul music, well in Adelaide at least, they just weren't cutting it (soul man Barry McAskell's long-serving Levi Smith's Clefs had shifted to Sydney before my arrival). In 1968 my attitude towards Aussie acts changed overnight when I saw Max Merritt And The Meteors.
The line-up featured Max, fellow Kiwi Yuk Harrison on bass and two Aussie jazz greats, saxophonist Bob Bertles and drummer Stewie Speer. It was and remains one of the greatest R&B bands I've ever seen – I was to see them a lot, even driving to Melbourne, following the band from one venue to another. Max Merritt became my teenage hero, the coolest white man on the planet.
During a visit to Melbourne, waiting for the Meteors to play a late-night set at Sebastian's nightspot, another group caught my attention – The La De Da's, then in their psychedelic phase. They were a revelation, featuring two particularly fantastic talents in guitarist Kevin Borich (world class!) and vocalist Phil Key, one of NZ's most underrated singers.
Shortly after, again in Melbourne, I caught another NZ band, Compulsion, featuring the wild Reno Tehei on Hendrix-type guitar. Back in Adelaide, dining with my parents at the Pooraka Hotel, the featured floorshow was Dinah Lee. I knew the name, knew she had been the queen of pop but times were changing and Dinah's brand of entertainment was no longer aimed at teenagers. But what a voice.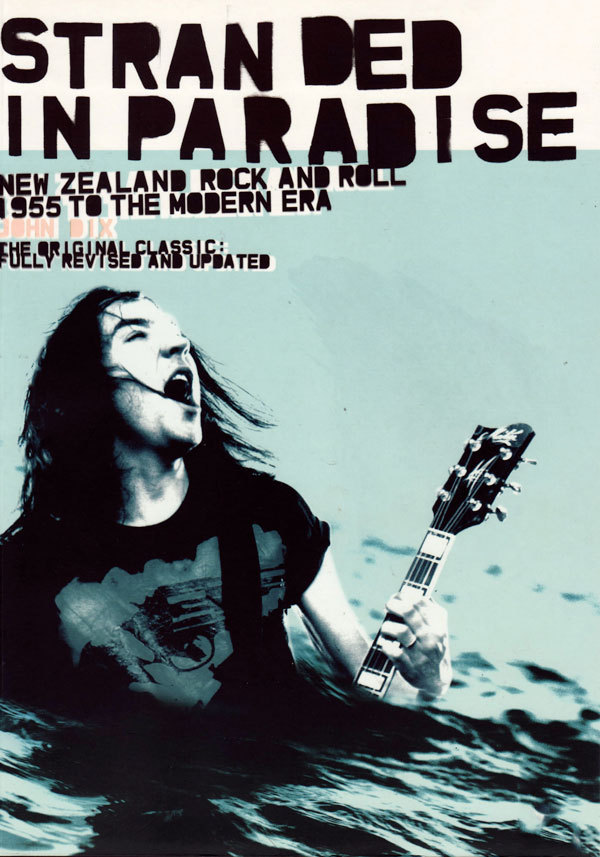 Intrigued at the preponderance of NZ talent, I pitched a story at Go-Set magazine, an article on Australian-based Kiwis, taking me to Sydney for the first time. It seemed that every major Australian band had one Kiwi in the line-up: Johnny Dick (Doug Parkinson In Focus), Teddy Toi (Wild Cherries), Mike Rudd (Party Machine) … the raw roar of Leo De Castro, Pete Williams fronting The Groove, guns-for-hire like Claude Papesch, Bruno Lawrence and Tim Piper; Ricky May redefining Australian jazz vocals and the velvety tones of Rim D Paul on the supper club circuit.
Given this growing fascination, a NZ visit was inevitable and I crossed the Tasman in August 1969, travelling around for six weeks and catching 15-20 bands and, I will have to shamefully confess, still somewhat contrary, I concluded that the best NZ bands were in Oz! The Underdogs were in their final days, and great they were too, but most acts passed me by. The Fourmyula were in England but their infectious pop seemed to be everywhere. The two groups that really stood out – and I saw both several times – were The Human Instinct at Auckland's Bo Peep and Quincy Conserve at Wellington's Downtown Club, reuniting me with drummer Bruno Lawrence.
Human Instinct was an awesome live act – and loud, louder than anything I'd heard in Australia.
Human Instinct was an awesome live act – and loud, louder than anything I'd heard in Australia – and very theatrical, putting on a show. Quincy Conserve was always going to impress – a largely soul/R&B repertoire, tight as, three brass, Bruno on drums and the late great Malcolm Hayman on vocals, another fantastic NZ singer.
In 1972 l relocated to Wellington. By the early 70s the rot had set in. Worldwide, there was too little of worth in rock and roll. As always there were exceptions – the still-rolling Stones, Little Feat, Steely Dan, Zappa, Beefheart, Van Morrison's blue-eyed soul. Bowie, Bolan, Iggy and Lou were heralding the "new wave" but for the most part it was pretty boring stuff – radio promoted pap and the album charts featured those pitiful pompous prog rock bands, and there was Queen (gross!) and the f**king Eagles.
NZ exceptions to this dire situation included BLERTA, chaotic but always compelling; Mammal featured another great NZ soul singer in Rick Bryant, and silky soulster Sonny Day fronted a series of formidable Auckland nightclub bands. There were other fantastic singers (Mark Williams, Bunny Walters) and the prevalent singer-songwriter genre was ably represented by the wonderful Shona Laing. Rockinghorse were cool, at least they had good songs, and you had to admire Space Waltz's androgynous Alastair Riddell, openly displaying his David Bowie influence but no less impressive for it.
Based in Wellington until 1976, I witnessed Midge Marsden's re-emergence as a major talent, and Collision and Redeye credibly reproduced current black American sounds. And then there was Arkastra – now there was a band and wild, very wild. Actually, half of the six-piece were pretty straight; it was the other half who kept things on the edge – Andy Anderson on lead vocals, the late Harry Leki (surely one of NZ's most underrated guitarists) and drummer Tom Swainson, a crazed trio to say the least.
One night in 1974 at Ziggy's, a sizeable room (the former Downtown Club) I witnessed one of NZ's top "underground" bands, Dragon, with two albums under their belt, play their first set to 500 punters and their second to 50. I wasn't the only one to bemoan the state of rock and roll. Up the road at The Cave in Cuba Street, Tapestry was strictly a note-perfect covers band but at least their audience danced.
It was the same throughout NZ. Top 40 was the order of the day at the Auckland clubs owned by John Muharami (AKA Johnny Tabla) and Phil Warren and mid-70s Top 40 was pretty dire. Tommy Adderley's club, Granny's, mixed it up a bit more but it was slim pickings, it wasn't a good period.
Even before they crossed the Tasman, Dragon cut back on those interminable 15-minute guitar solos to throw in Little Feat and Van Morrison. In Sydney, with the addition of keyboardist Paul Hewson, they rediscovered three-minute pop songs. And Split Enz, never the industry-savers some would have you believe, didn't start to impress until they started paring down those songs.
Murray Cammick, who suggested this article, was curious as to the one act or event that finally put to rest the immigrant's snobbery. Two words – hello and sailor.
I firmly believe that they were the saving grace of NZ rock and roll.
In 1976 I was in Auckland to see (who else?) Ray Charles at the YMCA. While in town I caught Hello Sailor at the Globe Hotel. I firmly believe that they were the saving grace of NZ rock and roll. Oh sure, there were others waiting in the wings, would have happened anyway. Maybe. Probably. But they were the first 1970s band to rejuvenate Kiwi rock. And how! Great songs, great musos, a great bunch of guys, a little touch of the shady maybe, a fantastic live act.
Once Sailor kicked open the doors, out they came, band after band, an exciting period for NZ music, mostly Auckland acts initially. The city ripened up as a live music mecca and Rick Bryant's newly formed Wellington R&B band Rough Justice, to name one, made the trek. Long absent, a genuine national touring circuit emerged, largely at the behest of New Music Management (prime movers Benny Levin and Mike Corless), as opposed to the existing brewery circuits which dictated repertoire and dress – how un-rock and roll! – and who had no qualms importing Filipino covers bands because they were cheaper and less trouble.
Of course, no sooner had Hello Sailor established themselves than punk arrived with a new audience, all safety pins and bin-liner clothes, belittling them as last year's model. It was the mighty Toy Love who can lay claim to bridging the gap between underground punk and the mainstream. In the space of three years two bands had emerged with genuine world-class talent; indeed, two of the best bands in the world – our little secret, unknown to the rest of the globe. And there were others: Citizen Band's power-pop, Street Talk's earthy blues, Herbs pioneering Pacific reggae, Th' Dudes launching the remarkable career of Dave Dobbyn. By the time Flying Nun surfaced to produce some of the world's greatest guitar bands, there was little cultural cringe remaining. In the years since, New Zealand has made a concerted effort to establish its own voice; one born in the USA maybe, but one that has forged its own national identity.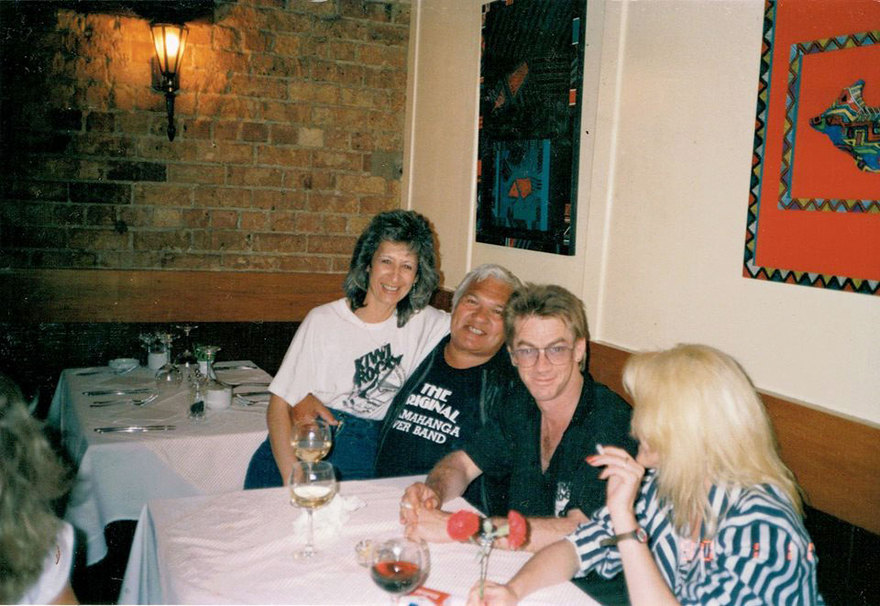 In December 1988 Stranded In Paradise was released, criticised in some quarters for being too subjective, and written by an immigrant at that. Four years later I was commissioned to write a history of Māori music; I aborted the project after a small group with loud voices decried a pākehā immigrant writing such a book. One who jumped to my defence was Wiremu Karaitiana, AKA Billy Kristian, the great bass player and record producer who boasts a remarkable international career. Billy said in part that my writings carried extra weight because I was an immigrant. And thanks for that, Wiremu.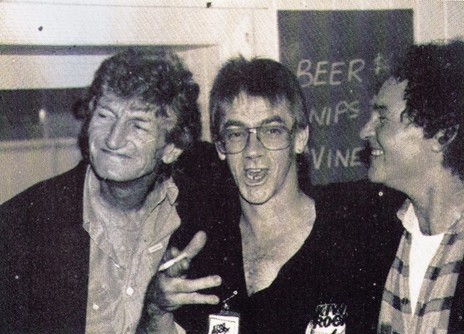 I'm a Kiwi and proud of it and proud, too, of NZ's remarkable contributions to rock and roll, both those who have achieved international success and those who have remained just homeland heroes. I still hate Queen and the f**king Eagles and there are a handful of Kiwi acts that I place on the same shelf (diplomacy dictates that I refrain from naming them here) but then there's Max, Dinah, The La De Da's, Shona, Dragon, Sailor, Herbs, Chris Knox, Jay Clarkson, Emma Paki, Bill Direen, The Clean, The Bats, King Kapisi, Shihad, Ladi-6, Fat Freddy's Drop …
–
Moments Like These: John Dix talks to Trevor Reekie
John Dix's Stranded In Paradise Facebook page.