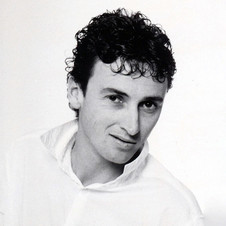 Great songs and great records are not the same thing. Hit records come and go, in and out of fashion, but great songs never die. Instead they live on, resurfacing in unlikely places, sung in far-flung corners of the universe by regular folk whose unfettered lives they genuinely touch – in woolsheds, public bars, campfires and living rooms. These are songs that carry you back home, reaching into the very core of your identity.
Māori have long been bastions of musical taste, deciding which New Zealand songs measure up to be deemed worthy of taonga status. I learned this growing up in blue-collar Papakura. Since working at the Glenbrook Steel Mill in my late teens, and a decade of playing South Auckland nightclubs with the last of the great showband musicians, it has never changed.
So here's my list of 10 songs I consider shining examples of what New Zealand music really sounds like. – Simon Lynch
West Coast Bound – The Coalrangers
'West Coast Bound' is a stroke of songwriting genius, simple and direct, with a highly infectious 2/4 beat and knees-up singalong chorus. Written by Ron Valente of Nelson band The Gypsy Pickers – who recorded it with The Warratahs on Gypsy Pickers and Friends (1992) – it was recorded by The Coalrangers in 1989 and 1996. 'West Coast Bound' celebrates life on the West Coast of the South Island, once one of the few places you could drink a jug on a Sunday. Essentially a Kiwi road song about heading back over to the West Coast in an old beat-up car that boogies on to Harehare, Hokitika-bound on a winding coast road that namechecks notable towns where the sandflies are getting pretty mean. 'West Coast Bound' is a classic dance halls and campfire standard, a brilliant slice of Kiwiana cementing the Coalrangers as true musical icons of the South Island landscape.
Rose Can I Share A Bed With You – Toni Williams
Toni Williams, one of New Zealand's greatest singers, recorded Peter Posa's 'Rose Can I Share A Bed With You' at Eldred Stebbing's studios in Auckland, and the single topped the New Zealand charts in early 1976. The lyrics tell a harrowing tale of a man lost in a world of pain, on the outside looking in, as he seeks refuge and comfort from a woman he barely knows. In the second verse Posa writes of being ejected from Roosters Bar in West Auckland, trying to buy one more bottle of alcohol to keep himself warm, and you instantly realise he ain't kidding about that. Every line in the song screams authenticity, this is real-world adult music. Yet in spite of such desolation and hopelessness, 'Rose Can I Share A Bed With You' remains a song of indescribable beauty, brought to life by the magical vocal of the unsurpassable Toni Williams.
Me Loving You Loving Me – John Rowles
Songwriter Reece Kirk penned this sublime ballad for New Zealand's greatest-ever singer John Rowles, who recorded it in 1994. Kirk, a Kiwi songwriter of rare quality, already had songs recorded by Crystal Gayle, Mark Williams and many others. 'Me Loving You Loving Me' is a ballad so powerful it stops you in your tracks. The melody and lyric seem to be as one, not a note nor word out of place. This wondrous song carries you along with it, like a river to the sea, just as John Rowles himself sings. The effect is magnetic and hypnotic. This song has no bridge, just two verses that rise and rise then end with the lyrics "me loving you loving me" over one perfectly-weighted melodic phrase. As great a songwriter as New Zealand ever produced, as great a song as anything John Rowles ever recorded.
Sunday Daddy – Eddie Low
Eddie Low not only possesses one of the best voices in New Zealand's long music history, he has also penned numerous songs, perhaps none greater than his beloved 'Sunday Daddy'. Recorded in 1980, 'Sunday Daddy' offers an unsentimental look at the reality for many men, fathers separated from their children and the heartache endured with weekly visitation rights. Never before nor since have such sentiments been expressed so eloquently, and Eddie's glorious vocal cuts right to the core. Beauty and sorrow co-exist within 'Sunday Daddy', a song about as real as it gets. In 'Sunday Daddy', Eddie Low created a masterpiece.
Tumblin' Down – Maria Dallas
When 'Tumblin' Down' was first released in 1966, you could be 50 yards away from a radio and know the chorus after just one listen. Memories of childhood at St Mary's Primary playground, and the unmistakable voice of Maria Dallas belting out one of the greatest pop songs ever written. Songwriter Jay Epae, an immensely gifted Māori artist in his own right (hailing from Taranaki) not only recorded his own material but enjoyed prior international success. Epae claimed to have written 'Tumblin' Down' in 15 minutes the day before Maria Dallas recorded her hit version for Viking. While there is nothing overly complex about 'Tumblin' Down', just two minutes in length, this is one perfect 1960s pop song and record. And some 60 years later 'Tumblin' Down' is sung in pre-schools, replete with hand actions and little kids singing "my blocks came tumbling down". A classic New Zealand song loved by folks back then, loved by kids today.
Love Is Bigger Than The Whole Wide World – Headband
Tommy Adderley's Headband was one of the great New Zealand groups of the early 1970s, with a string of hit singles and musicians the calibre of flautist Dick Hopp, bassist Billy Kristian [Billy Karaitiana] and drummer Jimmy Hill. Ex-Invaders member Jimmy Hill wrote the second-best known song of Headband's repertoire, the country-tinged anthemic 'Love Is Bigger Than The Whole Wide World'. This joyful and celebratory love song grew in popularity, covered with style by Tom Sharplin, who also popularised other Headband material in his live shows. 'Love Is Bigger Than The Whole Wide World' is one of the great New Zealand songs, one that encapsulates everything fundamentally important in the greater scheme of life, not just here but worldwide.
I Hope I Never – Split Enz
Outside of every superlative worth heaping on his Split Enz classic, 'I Hope I Never' defies categorisation. Early Split Enz ballads such as 'Charlie' always had an element of weirdness about them, until 1981 when 'I Hope I Never' announced its arrival on the airwaves. This was pure pop balladry, as close to perfection as it gets. Soul-searing lyrics and soaring melody wrapped around an orchestral arrangement, connecting on a deep level. The complexity of the chord and melodic structure (plus time signature changes) are worthy of study. 'I Hope I Never' is intricate yet effortless and spacious, a quality inviting comparison to Schubert utilising Shakespeare as librettist in a modern-day setting. Tim Finn's meticulous vocal starts down low in the verses then builds slowly to a chorus that floats weightlessly above Eddie Rayner's sombre piano and orchestral accompaniment. Like the Statue of David, nothing quite compares to 'I Hope I Never', a song frozen in time, an exemplar of true musical excellence.
Rescue Me – Barry Saunders
Most New Zealanders of a certain age probably know of The Warratahs, perhaps even a couple of their songs. But ask about their songwriting front man Barry Saunders and 'Rescue Me', the brilliant song released on the Red Sky album in 2002, then most likely you'll be met with quizzical stares. Almost a quarter century later, I cannot think of another New Zealand song that comes close to this stone-cold bona fide soul classic. Little surprise that the late Larry Morris and band brought the house down at the Bruce Mason Theatre in 2003 with their soul-drenched version – or that music cognoscenti in Austin, Texas, who are no slouches at identifying calibre songwriters, invited Saunders to perform at the South By Southwest festival that same year. The lyrics to 'Rescue Me' may be difficult to discern (apart from key phrases) but that matters not a jot. This song hits you square in the heart. Antipodean soul at its finest with a restless melody swept along on an acoustic undercurrent of mandolins and guitars, building towards a musical climax that fades out, leaving the listener begging for more.
Soviet Snow – Shona Laing
The fall of the Iron Curtain had not yet happened when 'Soviet Snow' was first released, but by 1988 Shona Laing's status as New Zealand's preeminent female singer songwriter was never in question. Right from the start, as a 17-year-old in 1973, Shona had us hooked with her astonishing debut single '1905'. Chart success and international offers followed and in the mid 1980s, following a lengthy period overseas and back in Aotearoa, Shona's songwriting took a sharper political edge. In 1985 Pagan Records released 'Glad I'm Not A Kennedy', an award-winning international hit. Three years later 'Soviet Snow' followed. An important song of depth and artistry, the lyrics hint at cold Russian landscapes and imminent nuclear war, and you get the picture. The melody is spectacular, with Shona's clear vocal pitch-perfect over a driving beat. 'Soviet Snow' is unadorned listening pleasure, a classic New Zealand radio song that demands you turn up the volume.
E Ipo – Prince Tui Teka
Maui Dalvanius Prime and Prince Tui Teka were two of this country's best-loved Māori entertainers, both men of the people. Little wonder their studio collaboration in 1981 – with Dalvanius as producer – yielded the peerless Māori love song 'E Ipo'. Recorded back when te reo lyrics had poor standing on New Zealand radio, it took a rebellious trailblazer like Dalvanius [and lyrics from Ngoi Pēwhairangi] to seriously challenge the status quo. Dalvanius was way ahead of his time, and when 'E Ipo' shot to the top of the singles chart for a lengthy stay, Prince Tui Teka's career reached new heights with it becoming his best-loved song. Based on Indonesian love song 'Mimpi Sedih', the track isn't complicated but it is celebratory and soulful, with a melody crossing effortlessly into other forms of music (for example, Ardijah's outstanding reggae version). Unpretentious non-confrontational joyous music, a cornerstone song of Aotearoa's musical heritage.
--
Simon Lynch is a songwriter, pianist, guitarist, and producer, most prominent in the 1980s for his stint as keyboardist with Ardijah (as seen in the photo above). Other bands he has been in are The Snipes, The Valentinos, Broken Dolls, and D-Faction. He produced and co-wrote most of the Ngaire album (1991), arranged and produced the tracks on Waiata of Bob Marley by Ruia and Ranea, and its sequel Waiata of Bob Marley 2 by Ruia, and produced Let's Sing in the Sunshine with performances by Tom Sharplin, Gerry Merito, Toni Williams and others. In 2016 he wrote and produced John Rowles's digital single 'The Losing Game'. Simon has contributed many photos to AudioCulture including the pages Simon Lynch's 1970s, Simon Lynch's early 80s rock and roll photos and The South Auckland club scene 1983-89.