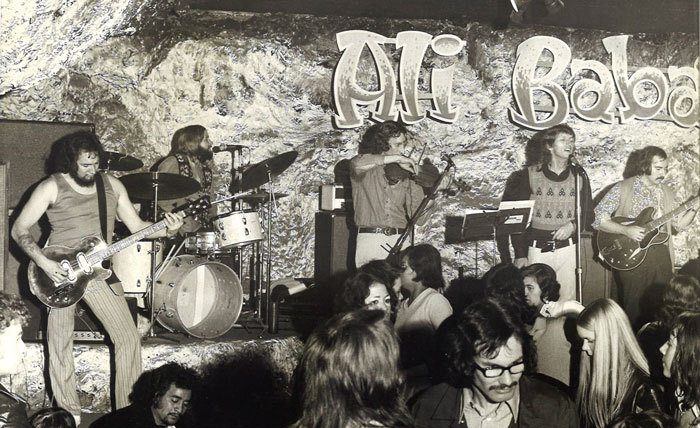 When Covid-19 forced Aotearoa into full lockdown for the best part of two months back in early 2020, it plunged the country's arts, entertainment, and hospitality sectors into full survival mode. With the borders closed and social distancing in full effect, live music venues and clubs across the land were forced to simply close their doors and absorb a massive hit. For many, closure would prove to be permanent.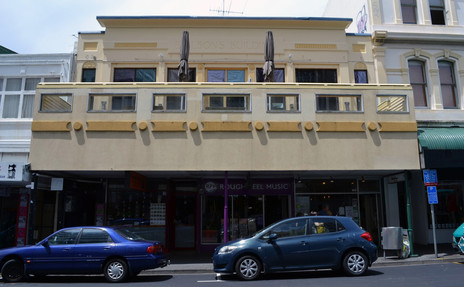 In Wellington, with the nation's capital having already lost key venues like Bodega, Mighty Mighty, and Puppies across the previous decade, the situation was particularly dire. A Boosted campaign, Save Our Venues, was launched almost immediately, with long serving venues such as San Fran, Valhalla, and Meow, all being beneficiaries. It was largely successful, and all three venues were able to reopen just as soon as the restrictions were eased.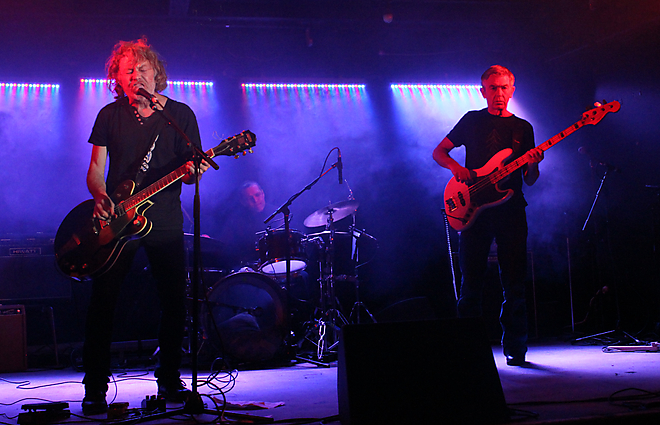 It was especially heartening to observe the generosity and goodwill of a gig-starved public, and no real surprise that the iconic San Fran was the first to achieve its 50k fundraising goal. It was fitting testimony to the enduring popularity of a much-loved venue, and a premises with a rich and colourful history. It was also testament to hard work and wider standing within Wellington nightlife circles of (then) co-owners Tim Ward and Ziggy Ziya. Although he's subsequently moved on – with San Fran now under the stewardship of Live Nation – Ward's involvement with so many of the city's best clubs and venues across the past three decades is perhaps worthy of a separate AudioCulture article all of its own.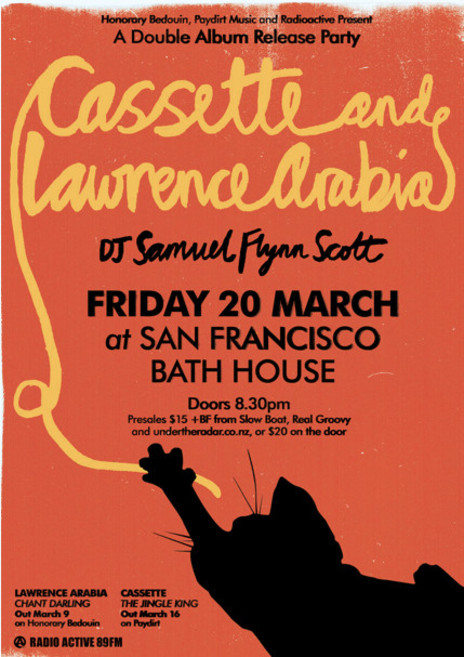 Located in the heart of the capital's bohemian late night strip at 171 Cuba Street, San Fran has enjoyed many past lives. As you'd expect from an inner city building that looks forward to its one hundredth birthday later this decade.
Not all of those lives have been within the hospitality realm. Two-storied, with shop frontage at street level and stairs to San Fran's first-floor location, the Edilson's building – so named after the hotel proprietor who had it built in 1928 – has had a diverse range of occupants, including extended tenures as a shoe factory/store, as a home (curiously enough) for the city rifle range, and as the long-time headquarters for Wellington Fisheries. It also served as a gym and a hub for Greco-Roman wrestling under the proprietorship of Anton Koolman, before being converted into a sauna for the first of two incarnations as The San Francisco Bath House – the original of which later relocated to 159 Willis Street.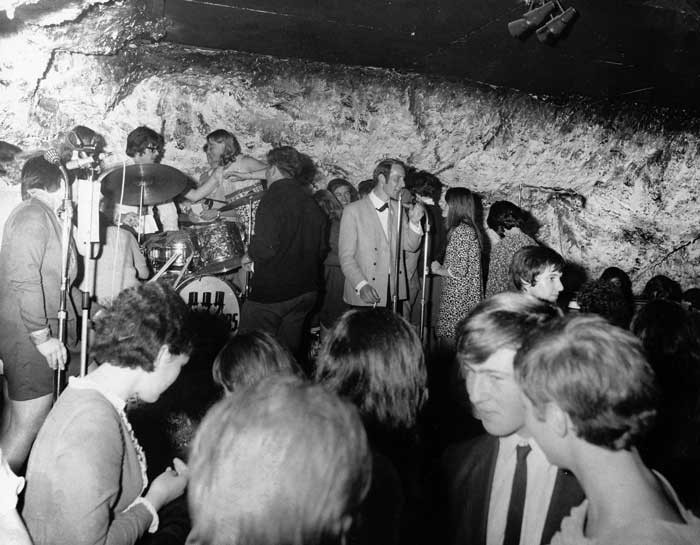 For much of the past half century, however, it's been home to more decadent pursuits. Most famously, in the late 1960s through the 70s it was the popular Ali Baba's nightclub, the stories of which are both magical and mystical. It then morphed into the Cave, with its signature stucco cladding barely complementing the more elaborate art-deco inspired external detailing of the building itself.
Later on it would become the Sunset Disco, a spinoff from Ghuznee Street's Sunset Strip which had been destroyed by fire. Then it was Stiletto's, a notorious yet short-lived strip club venture, before the premises enjoyed something of a minor rebirth as a venue for live music in the late 80s and through the 1990s as, variously, Rocky's, Stax, Tycody's, and Sonic Temple.
It was notable that in 2017, when a group of Wellington nightclub patrons and revellers from the 1960s and 1970s held "The Last Waltz" reunion, San Fran was the obvious venue for hosting duties. It was certainly the only remaining central city venue left that could claim a genuine connection to the era being celebrated.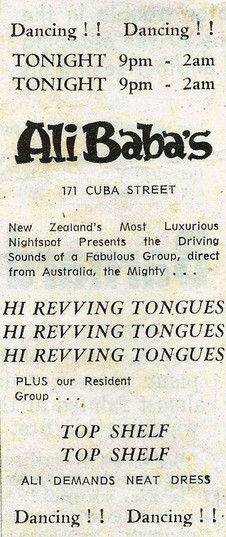 My own first encounter with the venue came in 1989 when it hosted the popular weekly "Sub Club" night, where DJs including Clinton Smiley introduced Detroit techno and high-bpm acid house to enthralled patrons, sans any attempt to update the club's fit-out to anything remotely resembling that era. No chrome, no mirrors, no lounges, just a rudimentary shell and a solid PA. It reeked of all things underground and edgy, which was a huge part of its appeal, in direct contrast to the glossy façade of other nightclubs in the city at the time.
Having changed custodian several times through the 1990s, it's probably fair to say that it wasn't until it was rebranded as Indigo in 1997 that it began its steady rise to the status it enjoys today as arguably Wellington's number one venue for live music. With Courtenay Place having emerged as the capital's premier mainstream party strip for clubs, and Cuba Street still very much a niche scene, Indigo proprietor Adrian McKenzie set about transforming a fairly unloved derelict space into something rather more appealing for anyone craving live music.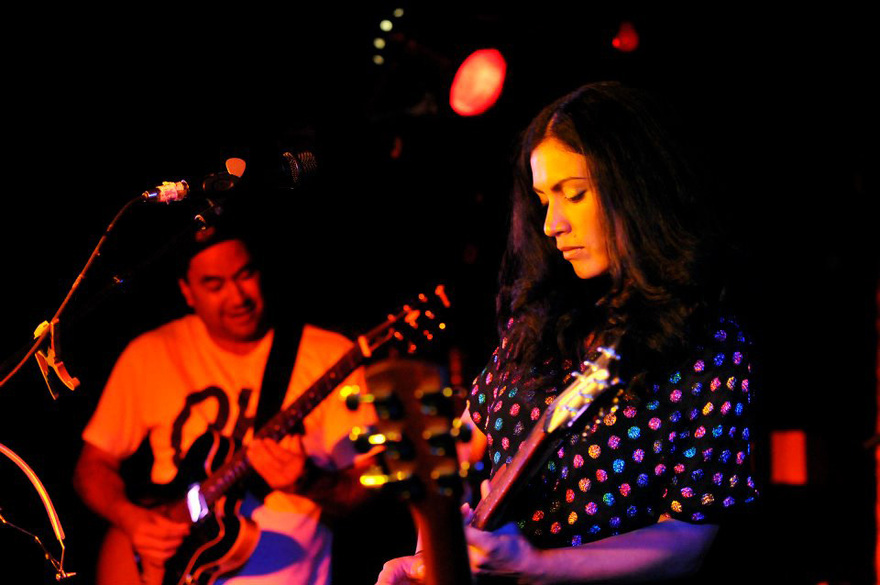 But that transformation was far from instant, and it still lagged some distance behind the popular Bar Bodega by the turn of the century. It probably helped that the two venues were within stumbling distance of each other, and of course the venue now known as Valhalla (previously Hole In The Wall, then Valve) was even closer on Vivian Street. All three venues undoubtedly shared a lot of the same foot traffic.
In 2000, Marmalade Studios manager Stephen Upton purchased a half share in the business from McKenzie, eventually taking full control in 2002. Upton has fond memories of the Indigo years.
"My concept was that the venue needed to reflect the burgeoning local subcultures, so I tried to focus on indie rock, heavy metal, ska/skate punk, reggae/dub and drum n bass. I saw these as subcultures rather than genres. I had been living at the now-demolished 301 Willis St, where The Black Seeds started in the kitchen, and previously lived with Jetlag Johnson of Fat Freddy's Drop. I knew other members of Rhombus and The Black Seeds from high school and from being involved in all early editions of the One Love festival. It was a special time to be encouraging and facilitating the emergence of the Wellington dub sound and its general trend towards the Aotearoa music mainstream.
"Additionally, every Wednesday, Sully Sullivan and then Ben Hurley ran a comedy club, and we were fortunate enough to host many of Flight of the Conchords' early performances as they honed now-classics such as 'Rhymenocerous', 'Business Time' and 'Bowie' and the audiences exploded in size and laughter. Dai Henwood and Taika Waititi were also regulars on stage.
"When I installed a foldable acoustic wall, the venue was suddenly modular and not so vast. This allowed for smaller shows and it also created a better dive-lounge atmosphere for operation as just a bar during the week, with some popular concept nights [such as] $3 Indie Rock Tuesdays, the Friday night Acoustic Lounge, and Knixx til Sixx (am) on the weekend."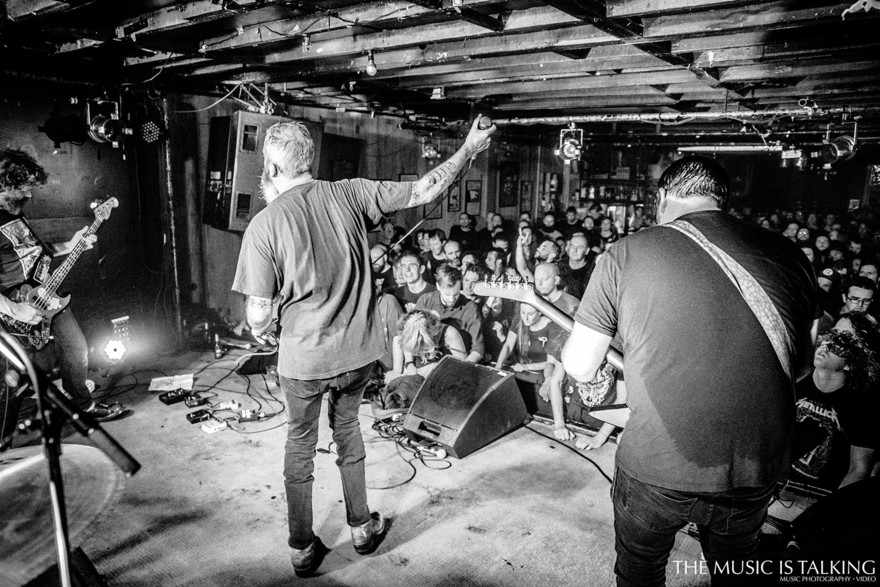 After months of dealing with multiple divisions of the city council over "aesthetic" issues, a balcony was added to the premises in 2003, not to pre-empt any forthcoming change in smoking laws but, Upton says, "to create a quiet space" and with a view to expanding into a café (unsuccessfully, as it turned out) as well as a bar. But once the smoking laws did come into effect the balcony obviously proved to be a major attraction. Couches in the sunshine on a good Wellington day were popular and a DJ or solo performer created a great afternoon vibe.
Upton had managed to convince the District Licensing Agency to issue a 23-hour licence "to facilitate events at all hours in a controlled environment" and that led to many dawn-breaker parties. The venue also memorably held the after-after-party for two Lord of the Rings premieres.
With around 150 gigs a year by that stage, Upton says the best gigs of the Indigo era "are hard to pinpoint, but a couple that stand out are the Breeders for the star power of the Deal sisters, and skate-punk band Strung Out, where I got stuck in the middle of a huge mosh pit and had little choice but to join in.
"There was an epic Datsuns/D4 gig, every Black Seeds gig including three sold-out nights in a row, an event by the Wellington Ukulele Orchestra – a night when the venue felt like a famous jazz club, where the true talent shines through as another musician adds to the ensemble and the jam takes on a life of its own, with the crowd buzzing. Other memorable mentions go to the local talent: Royal Rumble, Offbeats, Crumb, Marystaple, Footsouljahs, GND, the A Low Hum bands promoted by Blink, and most certainly The Phoenix Foundation. The Atomic 80s retro night, which still continues to this day, is possibly the sole remaining connection (to Indigo)."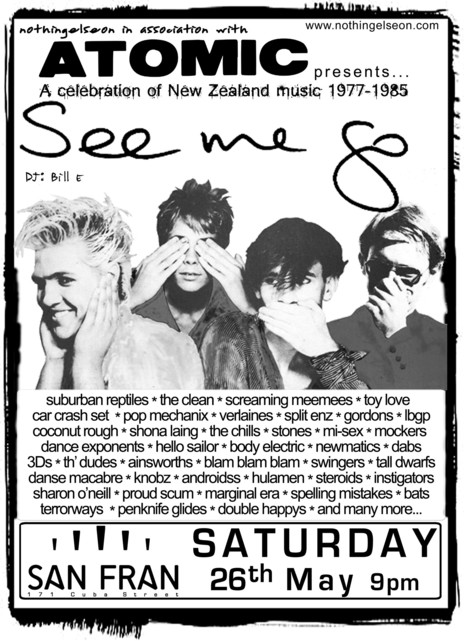 Upton sold Indigo to Ward and Clinton den Heyer in mid-2005, before moving to Melbourne. He says that "ultimately, as are most endeavours in arts and culture, it was a huge all-consuming occupation, for the love of it. After five years of blood, sweat and tears, I was done and had little desire to be a career publican, and was wanting to explore other goals and travel dreams."
And with that, the premises underwent yet another transformation, to enter a new phase of its illustrious life. The newly rebranded San Francisco Bath House eventually became San Fran, but not before firmly cementing its status as the capital's leading destination for many of those too good to ignore mid-level international touring performers and bands – those not quite big enough to sell-out an arena or a stadium. Far too many class acts fit into that category to list here.
And it remained – and still remains – a haven for local acts. Whether that means nurturing local talent and offering exposure to local up-and-comers, or selling out the venue on those many nights a truly national-level act came to town. I can only imagine the number of times bands such as local heroes Phoenix Foundation or Head Like A Hole have honed their wholly distinctive art on stage at either SFBH or San Fran across the past two decades. I know I've personally seen both up there more times than I can recall.
Atomic DJ Bill E lists "an early Fleet Foxes gig, a Camera Obscura gig, The Mint Chicks, and a (more recent) Gang of Four" outing as among the more memorable nights he can recall during his years as a venue regular. And many Atomic regulars themselves will surely cite the first post-Lockdown Atomic night as one of the more epic DJ sets/nights of the San Fran era. A night when all of our post-Covid (but not really post-Covid) frustrations and fears were finally laid to rest. And proof, if ever needed, that dancing alongside other like-minded humans is the only therapy most of us will ever really need.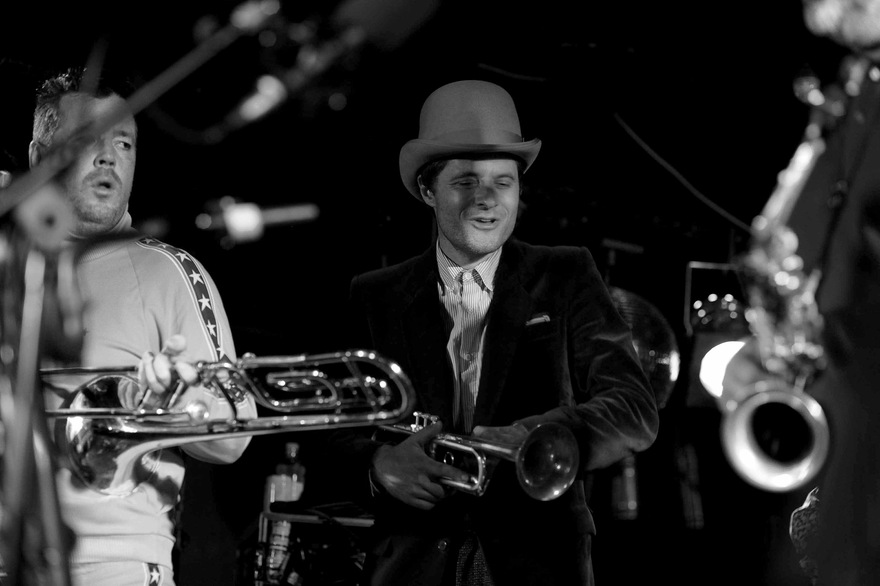 The venue closed through the early months of 2014, mainly due to the need for earthquake strengthening, but it also allowed Ward and Ziya to conduct a minor interior revamp. By reducing the kitchen space, and changing the bar layout, which included – in true rustic Cuba Street fashion – the introduction of upcycled furniture into the bar area, the venue's capacity was increased from 250 to 500.
The infamous Green Room, which is steeped in local rock history and will be memorable and unmistakable to all who have inhabited it – due to its graffiti strewn and doodle-bombed walls – is perhaps an attraction all on its own.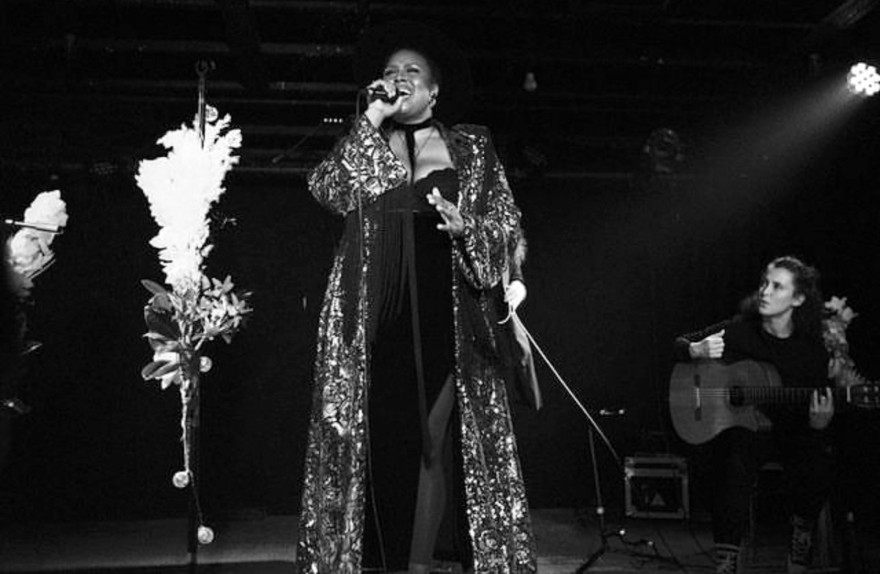 The Ward/Ziya era also continued with the hugely popular comedy nights introduced way back during its Indigo incarnation, as a regular comedy festival host, and San Fran is far more than just a music venue. And in recent times, with that love of all things local still very much to the fore, Ward's devotion and commitment to craft-beer-brewing saw the bar stocking much of his own product. But the bar has never been a craft-beer destination for true aficionados of the scene. Rather more a venue of choice, but one with legitimate craft beer options.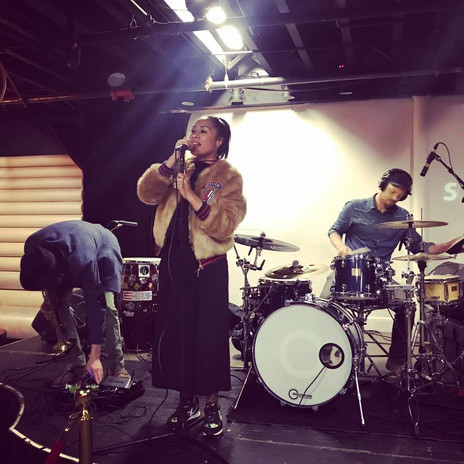 But more than any of that, the premises, the bar, and much of its regular clientele, are all part of the wider Cuba Street hub of art, music, and fashion. A big part of its community. The venue has built strong relationships with many of the businesses surrounding it: the likes of near neighbouring Slowboat Records being the prime and most obvious example, one with a genuine industry connection.
And that, more than any other reason, is why it was able to survive the great Covid-enforced cull of 2020 when the fundraising rallying cry first went out. The other venues, Valhalla, and Meow, they're still with us too, but far too many have fallen by the wayside with no immediate prospect of being replaced any time soon.
Happy near-100th-birthday 171 Cuba Street, and San Fran! (the building becomes a centenarian in the year 2028).