154 Vivian Street is today something of a Wellington live music institution, though that has not always been the case. Initially constructed in 1926, it wasn't until the mid 1990s that it began its proper foray into the live music scene. Prior to that, it had undergone various iterations, including life as strip club Perfume Gardens in the late 70s, and coffee bar the Nutcracker in the late 80s.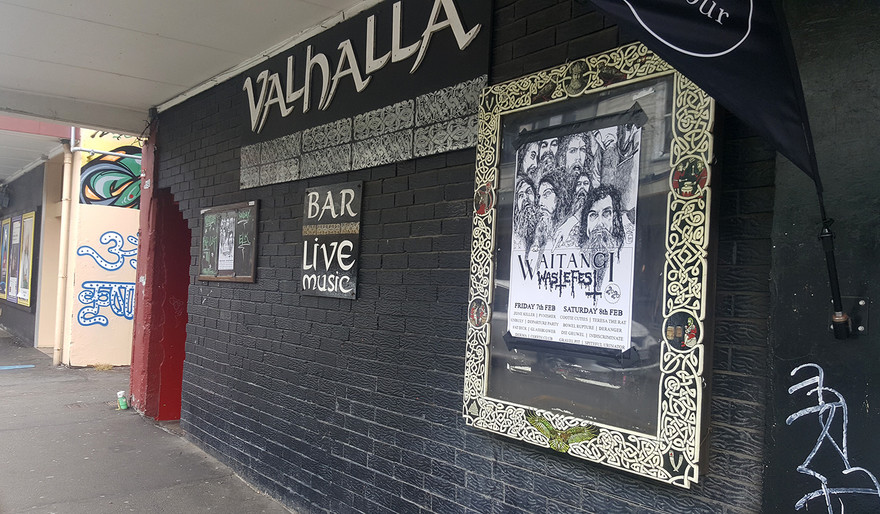 Life as a music venue was kickstarted in 1994, when Tim Ward and Ben Cochrane bought the then-empty space and named it Hole In The Wall. Tim had been working for Matt Wilson (Maranui, Seashore Cabaret) at Kia Ora cafe, who initially suggested it as a good place to set one up. Tim approached the Poon Fah Chinese Association, who were based upstairs and owned the space, and he and Ben bought it and set about renovating it.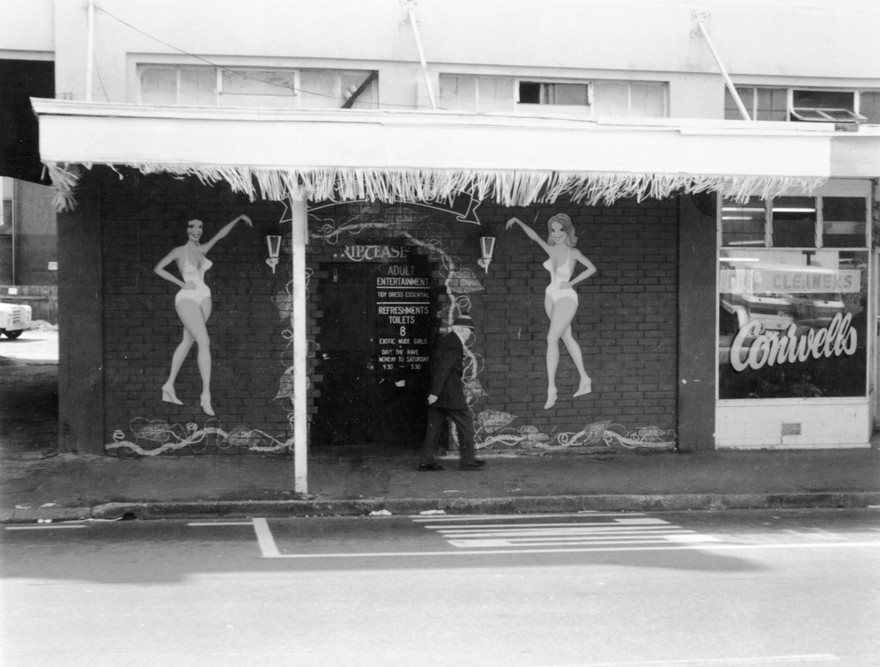 With a focus on making it dingy and dark, before dive bars were a thing, the actual layout of the venue has changed little since Ben and Tim set it up.
"I moved into the venue and gutted the whole place," Tim explains. "I had a friend at architecture school design the bar, I sourced some art deco lights and painted the walls and hung huge paintings by one of the members of The Gordons, John Halvorsen (I think). I later learned that the paintings were stolen and was able to return them."

Not long after opening Hole In The Wall, Ben decided he wanted out, so Tim bought his half to become sole owner. Discussing the early aims of the venue, Tim describes how: "The initial concept was to not do too many gigs. We focused on the bar and playing recorded music, the theme for music was not to stick to any genre but play the best of any genre we liked: mostly grunge, old rock, new rock releases and 90s hip hop. I had two CD players and would use the countdown function to mix songs and play samples over songs. Later, we got a better DJ set up and Andrew Durno, aka Tall Beast from Head Like A Hole, would DJ grunge, trip hop and other early electronica."
Shihad and Head Like A Hole would play warm-up gigs at hole in the wall before going on tour.
While Hole in the Wall kept gigs to a minimum, the quality of the shows was key to its developing name in Wellington. Shihad and Head Like A Hole would play warm-up gigs there before shooting off on tour; Tim describes these shows as "legendary nights with scarce tickets".
"Hole In The Wall brought together a lot of musicians, artists and other creatives," Tim says when considering the role of the venue in Wellington's 90s live music scene. "It was youthful compared to Bar Bodega and Trekkers, which were the two other main options that the same crowd went to. Hole In The Wall was a bar, club and venue. It offered a little bit of everything. Being in the red light district before decriminalisation it was a very different area to what it is now, a lot of sex workers around at night, most carried knives or other weapons for protection, there was a lot more danger without CCTV. Many would stop by and share stories of the 80s when the cabaret was still going. Sometimes a couple of older men would walk in expecting a sex joint, looking completely stunned and some would stay and end up at a bar stool catching up as friends."
In 1996, Tim decided to sell up. He continued to play a key job in the local scene, going on to run venues The Matterhorn and San Fran. The venue changed hands a couple more times over the next two years, before being taken over in April 1998 by Wellington musician and Kiwi Music Company owner David Berry. David renamed it Valve Bar – as a reflection of the number of valves related to music and general life – but only ran it for just over a year, before Greg and Andrew Nusinovitsch bought up in early 2000.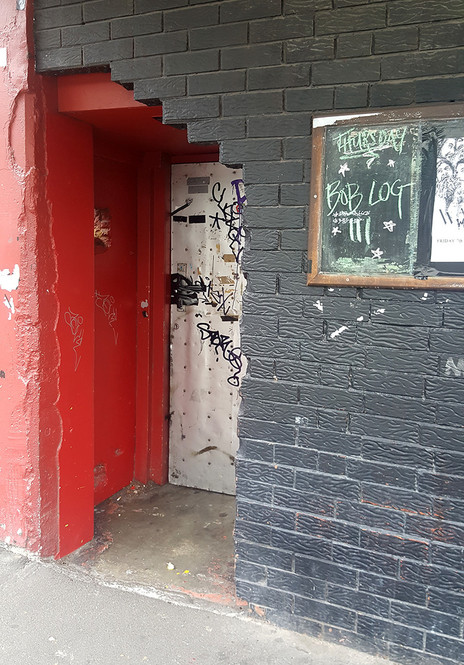 Keen to continue flying the flag for underground and alternative music and culture established by its previous tenants, Greg and Andrew consciously steered away from tying themselves down to any specific genres. Hosting events ranging from S&M club nights to black metal, the venue became known for, as Greg himself puts it, supporting "pretty much anything that carries self-expression". Whether it was a show by The Datsuns or Valve's famous Drum 'n' Bass Tuesdays, the venue developed its status as a home for a variety of forms of alternative music.
When asked to discuss some of the highlights from his time at the helm, Greg concedes there are "far too many to mention". "From 500 attendees (in a 200-person capacity venue) at MC battles, to legendary metal and punk band performances; from epic dance parties with visibility factor of less than three metres (due to smoke and lighting effects) to rope suspensions."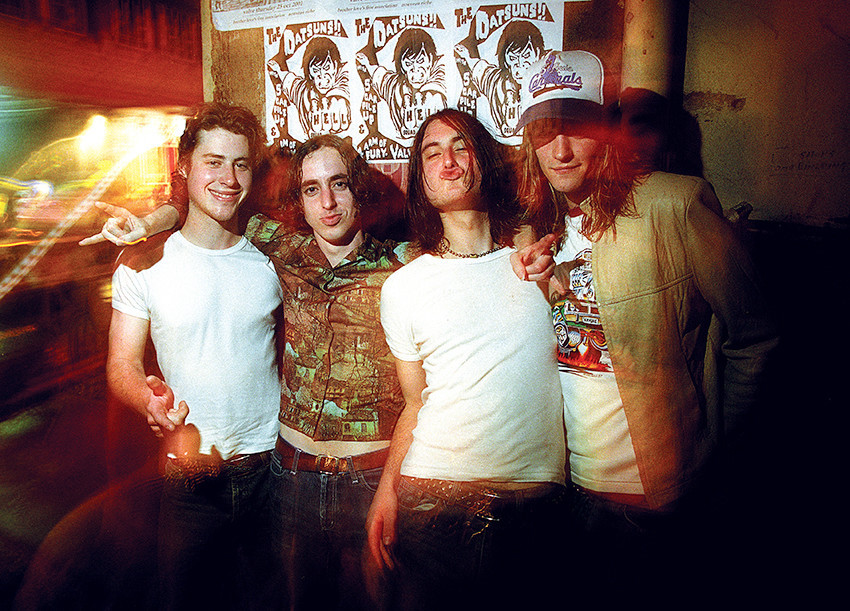 Unfortunately, in 2009, a family situation forced Greg and co to call it quits on their time in Wellington. Making the move across the Tasman, they took the name with them and set up Valve Bar take two in Sydney, retaining their focus on promoting underground music.
After the closing of Wellington's Valve, the venue was briefly owned by Andrew Withington and renamed Hole In The Wall as a nod back to its roots. In November 2009 however, Tamara Buckland – who heard it was for sale through a band she played in called Alice Manson – picked it up and decided to start afresh.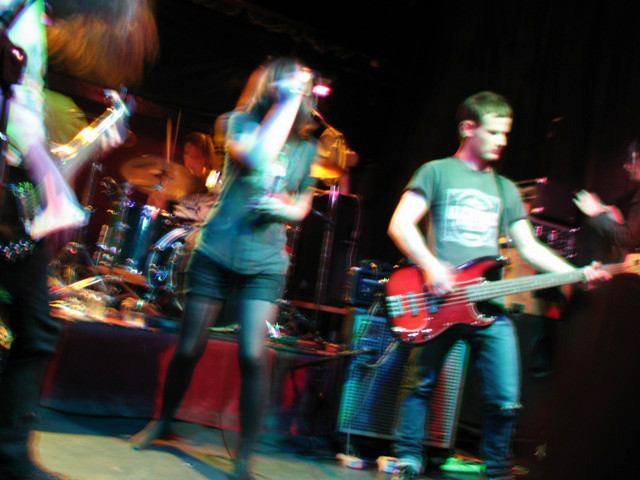 Landing on the name Bar Medusa following a suggestion from a friend, Tamara made incremental changes to the venue, primarily to the furniture, drinks menu and some of the sound equipment. The venue's focus largely stayed the same, hosting a wide range of music encompassing genres varying from hip-hop to house and punk. Events such as 12-hour metal gigs, Rock & Lol nights and multi-genre variety shows continued to promote its reputation as a widely alternative venue. Rock and metal were the mainstays though, due to a combination of both staff and community interests.
Highlights from Tamara's tenure include hosting Shihad, one of the main bands that found their feet playing in the venue back in its Hole In The Wall days. Tamara recalls: "We had way too many people in the venue. The energy and sweat that night was awesome."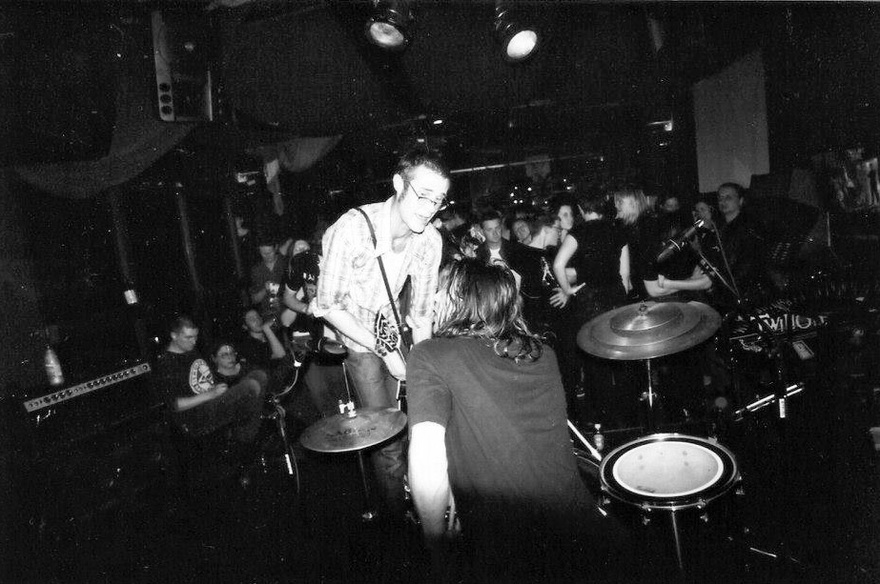 Over time, Tamara struggled with the lifestyle and practical requirements of running Bar Medusa. In 2013, she decided to move on, and 154 Vivian Street was bought by local promoter, Ben Mulchin. As a local who spent a lot of time at the venue in its Valve days, Ben was an ideal candidate to pick up the mantle.
After running the venue as Bar Medusa for six months, he then rebranded it as Valhalla.
After running the venue as Bar Medusa for six months, he then rebranded it as Valhalla. Chosen largely in homage to his Norwegian girlfriend, the associations with drinking and a good, warm vibe also contributed to the change. In retrospect, the links to the various "v" signs still lurking around the place from life as Valve also worked in the rebrand's favour.
Ben took Valhalla in a slightly different direction and injected some new life into the place. Though it remained an alternative bar catering for, as Ben puts it, "the misfitted toys that all the other venues don't cater for," there was a greater emphasis on encouraging quality acts to visit Wellington and play Valhalla. Looking to improve both the number and the calibre of artists playing the venue is what led to the foundation of Valhalla Touring, which Ben established in 2014.
Despite the name becoming overwhelmingly associated with metal, Valhalla Touring also encompasses trap, indie, hip hop and other genres. Over time, the touring company has become the primary focus for Mulchin, and has seen him organise shows for acts including Eyehategod and Deafheaven. Looking back on its founding in 2015, Ben recalls how it felt as if a lot of the live music was "going to dry up and go away, which for a bar is bad. So, I thought 'I'll get more involved' and before you know it, I'm doing trap guys and instrumental prog and all sorts of diverse stuff."
Regular indie nights, trap gigs and other variants attest to this diversity. Regardless, as hard as Ben tries (or not) to temper his and Valhalla's primary association with metal, it continues to be the selling point for both the touring company and the venue. "We'll probably do a metal show every two to three weeks, but what other venue is doing metal shows? Especially local shows," he says.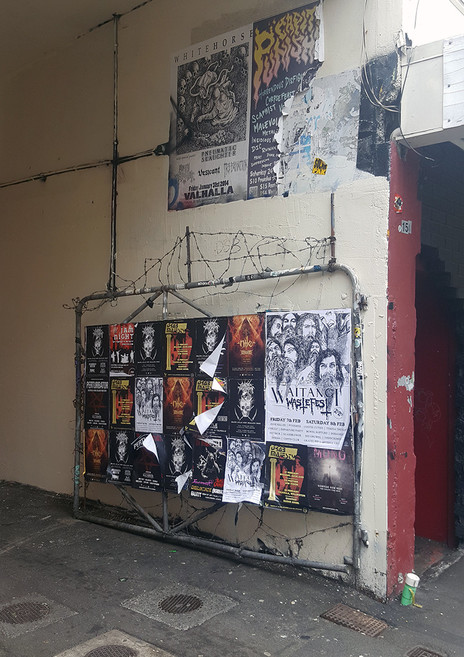 It was in such a spirit that the venue hosted one of its most crushing and memorable gigs in April 2015, when death metal and grindcore heroes Napalm Death and Carcass played a two-night co-residency at Valhalla. While Napalm Death would return in 2017, with support including local Grindcore act Malevolence, having both acts play two back-to-back nights at Valhalla was quite a coup.
Later that same year, Valhalla played host to another of its most iconic shows to date, The Dillinger Escape Plan. The esteemed math/post-rock act, used to playing bigger venues than the 200-person cap Valhalla, performed to a sold-out room. Despite being hit by jet lag, they played an incendiary live show, treating those in attendance to antics such as performing while walking on people's heads. When they returned in 2018, for what was to be their fifth-last ever gig, it was Valhalla Touring that booked them at San Fran. Ben recalls how they fondly remembered the hole in the wall around the corner they'd played last time around.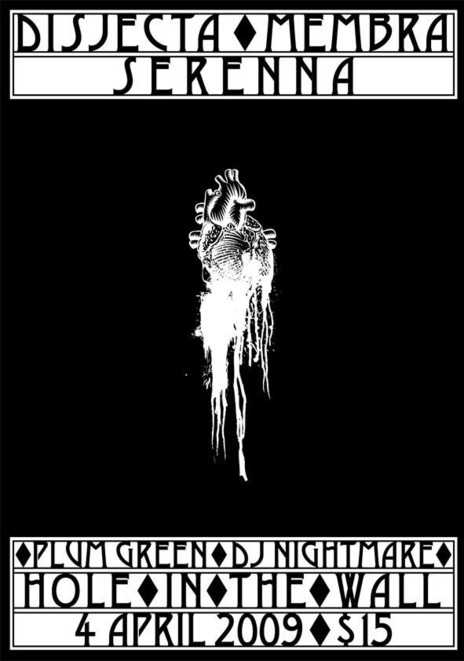 Not one to rest on his laurels, Ben has continued booking highly regarded international and local acts, with a further highlight being in February 2019 when he managed to snag Grammy Award-nominated American band Deafheaven. Supported by local black metal duo Tuscoma, Deafheaven – whose song 'Honeycomb' was up for a Grammy Award for best metal performance – were touring their 2018 album Ordinary Corrupt Human Love. Sold out well ahead of time, the gig was described as "intimate and full of close-knit energy with the band living up to their recorded promises" by Radio13.
Unfortunately, Deafheaven didn't win the Grammy. But their visiting Wellington and playing a packed-out Valhalla remains a testament to the enduring reputation of Vivian Street's esteemed hole in the wall.