Transport yourself, for a moment, back to 1996: Jim Bolger is re-elected Prime Minister of New Zealand for a third term, with a fresh-faced coalition partner and soon-to-be deputy PM, Winston Peters, about to become a serious thorn in his side. Wide-lapel jackets and boot-cut strides are all the rage as the nation's youth embrace Cool Britannia's copyist obsession with all things 1970s. Oasis have become as big as The Beatles just by trying to be The Beatles, and the global pop charts are otherwise dominated by throwaway tunes like 'The Macarena' and 'Gangsta's Paradise'. In New Zealand, OMC's 'How Bizarre' wins single of the year at the New Zealand Music Awards. Ella Yelich-O'Connor, aka Lorde, is born in Takapuna. It's a lifetime ago.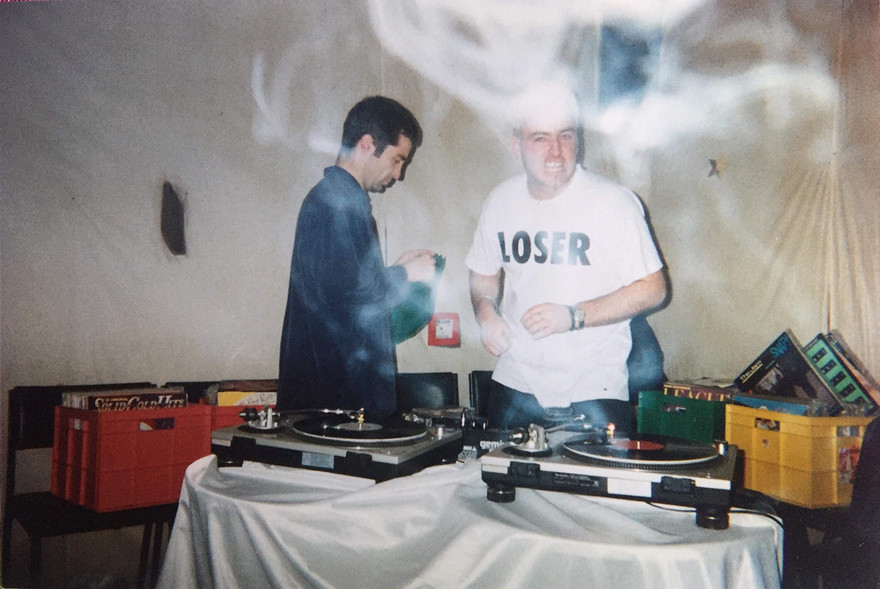 In Wellington, that same year, Fraser McInnes, owner of the popular (old) Bar Bodega venue on Willis Street, decided to go out on a limb for a couple of young DJs who had relocated to the capital from Christchurch. Simon Bendall (DJ Bill E) and Andy Cumming (Cling) were keen to offer Wellington's party scene a rather different experience to the high bpm techno scene emerging at other venues across the city. A post-punk 80s night, long before post-punk 80s nights were the nostalgia event they've become a full two decades on. Bendall and Cumming called it Atomic, after the Blondie tune, but also because the word "Atomic", with its Cold War connotations, perfectly encapsulated the 1980s new wave modus operandi of the pair. To further thumb its nose in the face of fickle 90s fashion, it would be an all-vinyl affair.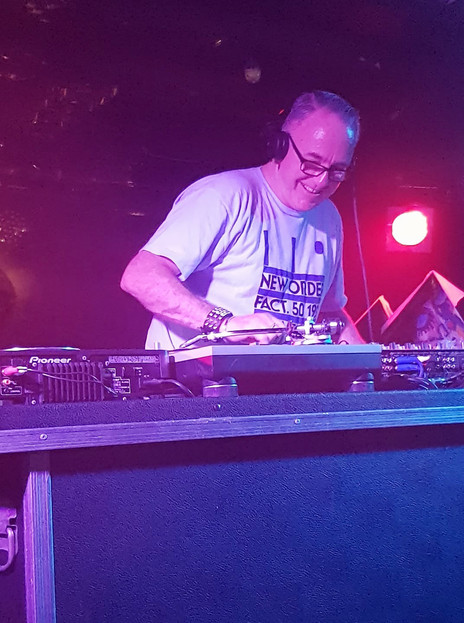 Fast forward to 2018, and Atomic has become a hugely popular monthly, or more recently bi-monthly, Wellington institution. It's almost certainly the longest-running club night in the country. Currently hosted by San Fran in the heart of Wellington's bohemian Cuba Street, as it has been since 2003 – back when the bar was called Indigo – it remains an all-vinyl night. At the core of Atomic's longevity and success is its ability to capture the imagination of a broad spectrum of party-goers, and the age demographic of devotees will confirm that it's a lot more than a mere nostalgia night.
I sat down with Bendall in the green room at San Fran to have chat about Atomic, and its sister night, 24 Hour Party People, and to ask him about the various pop culture archiving projects he's established under the "Nothingelseon" banner.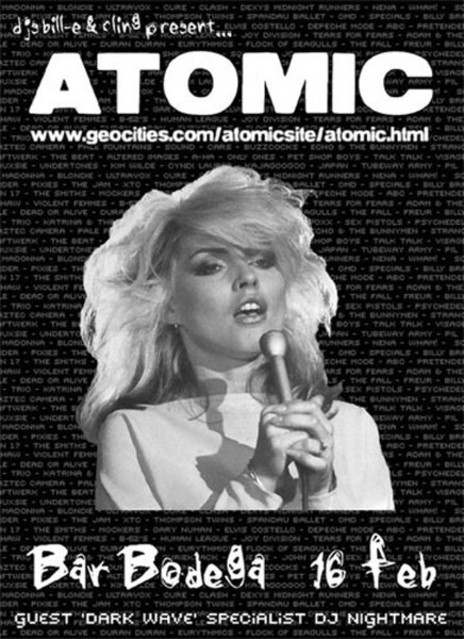 Bendall's first exposure to DJ work came on election night in 1990, at the Worcester bar in Christchurch, a "Madchester" night playing Stone Roses, Happy Mondays et al. He was fortunate enough to be the beneficiary of some valuable mentoring and support from his (then) flatmate Greg Churchill, who is, of course, something of a legend in local DJ circles.
"Without Greg's encouragement none of it wouldn't have happened. I enlisted the help of Steve Birss, who worked at Echo Records, and had similar taste. We had no idea how it was going to go. It was $3 on the door, but with Christchurch being an indie town, there were queues out the door, down the stairs, and around the corner. Steve and I did those for three years."
Bendall moved to Wellington in 1993, and an old friend from Christchurch, Andy Cumming, joined him in the capital a year or so later.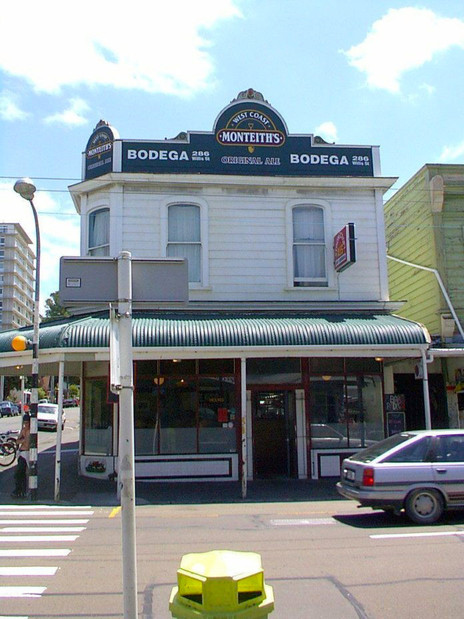 "Andy and I started playing at a few clubs around 1994, without really settling anywhere. We did a funk-pop night called Bump at the Globe [the back bar of Trekkers Hotel], but Andy was working on the door at Bodega, so we approached [owner] Fraser McInnes about doing something there. It was a hard sell because no one was playing records based on guitar music in 1996. But the old Bodega was small, which was good, because you didn't need that many people to fill it up."
And with that, the first Atomic was born, from "a love for new wave and post-punk but not being able to hear it on a night out."
Atomic went into hiatus for a period between 1997 and 2000 while Bendall travelled to England for his obligatory OE. Gigs resumed around 2002, which is when the old Bar Bodega on Willis Street relocated to a much more expansive site on Ghuznee Street, with McInnes still at the helm. But it started to become less regular, with the schedule frequently being altered to accommodate the increasing number of touring bands the larger venue was able to attract.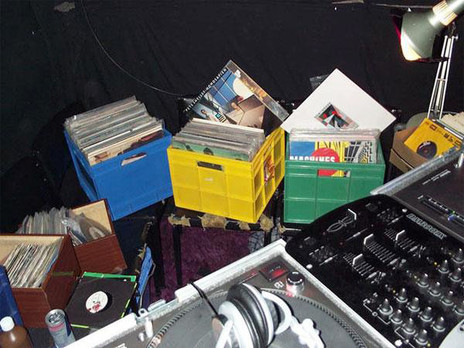 "Yet we were making the bar money, because we had busy nights, all night. People would drink right through the night, whereas after a band, people would tend to leave. We proved that you could do a night playing pop music and people would still come out."
Bendall and Cumming found temporary or one-off homes for Atomic at dance clubs like Matterhorn, or Tupelo on Edward Street, before finally settling at Indigo, the iconic 171 Cuba Street site, in 2003. Even prior to its reincarnation as Indigo, and more recently as San Fran, that venue has probably seen more late-night revelry than any other building in Wellington. Whether as a red-light locale of some repute, or more famously, as the swinging Ali Baba's nightclub in the 1960s.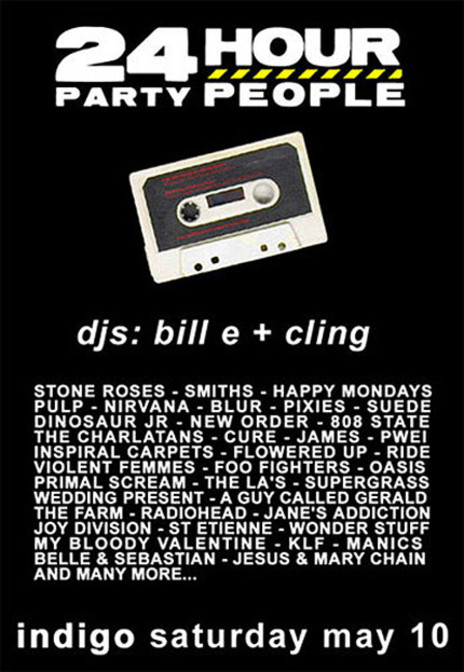 2003 proved to be a pivotal year, with the addition of a sister night, 24 Hour Party People, which expanded the scope to include post-punk of a slightly more recent vintage: Britpop and indie from the 90s and beyond.
Cumming departed for Melbourne in "about 2004", so Bendall carried on solo, keeping the now established and identifiable DJ Bill E moniker, under the same "Nothingelseon" umbrella.
"After Andy left, it became an eight-hour solo shift, but I'm such a control freak it kind of worked in my favour. I did enjoy having someone there to bounce ideas off, but I grew to not need that."
One constant through the years has been the poster design; Debbie Harry always featuring on Atomic promos or flyers, and while a similar style is employed for 24 Hour Party People nights, there's a little more creative license with those.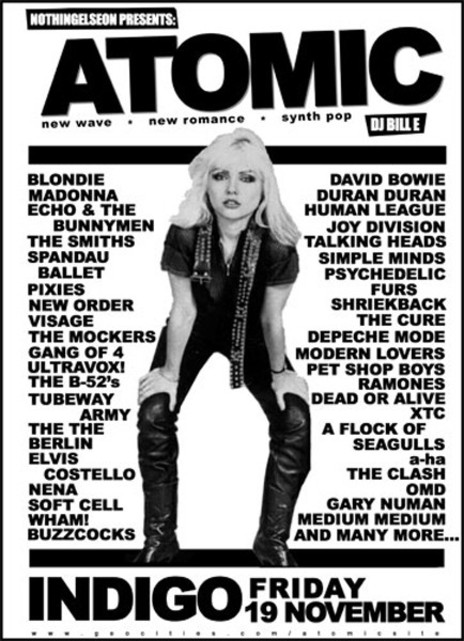 "The first Atomic posters were originally designed to look as though they were from that era [the 80s] as well, and I've stuck with that. I've always liked the idea of the gig poster listing the bands you'll hear, so you'll know exactly what you're going to get.
"It's mostly word-of-mouth advertising. All I do is the poster drop, a Facebook event post, and there's also the 'Nothingelseon' mailing list. I like to keep it that way, it's a very inclusive night: all genders and demographics, no one has any trouble, and there's a very good vibe. It's always been a standalone night, never in support of a band. I've never had any sponsorship, and I'm quite proud that I've done it all myself, and never been beholden to anyone else.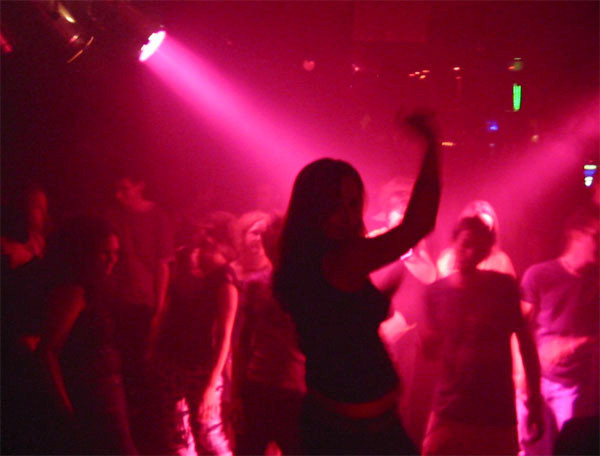 "At its peak we'll get 300 to 400 people, but the crowd goes up and down, and it depends what else is on. But we've got people who come all the time, to every single one.
"You'll get the 'hits' at both nights, but for Atomic, I like to dig deeper, so I'll play, say, Throbbing Gristle, and you're not going to hear that anywhere else. Or I'll play Gang of Four, or stuff that's more left field and obscure. But I know there'll be someone in the room who goes 'fuck yeah' when I play it. My aim is to be playing that one [special] song so that when people come up those stairs, they'll hear it, and think 'yeah! … this is the place for me'.
"Despite my quite rigid desire to keep the music between the years '75 to '85 [for Atomic], there are outliers like the Pixies and Pet Shop Boys and bands like that. But generally, it's the analogue age and post-punk stuff. You've got seven-odd hours, to play around 120 records, and there's a lot of scope within that."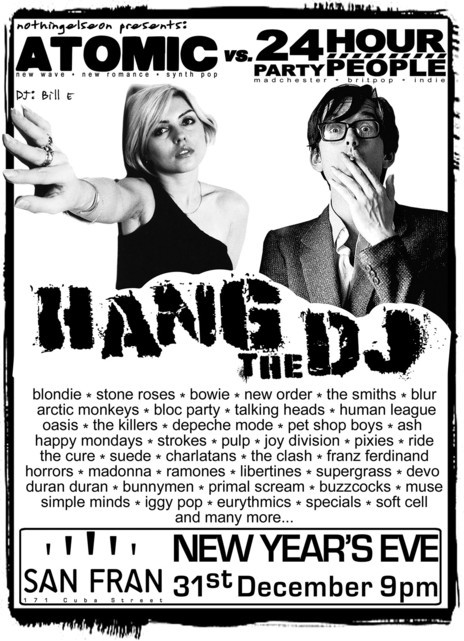 In 2006, Bendall added an annual New Year's Eve gig, combining elements of both nights, calling it, somewhat ironically (yet also rather fittingly), Hang The DJ. There have been 12 so far.
In 2017, he introduced See Me Go for the first time – continuing in 2018 – an all-Kiwi, all-vinyl, night specifically to celebrate New Zealand Music Month and the many local gems of that same late 70s/early 80s vintage.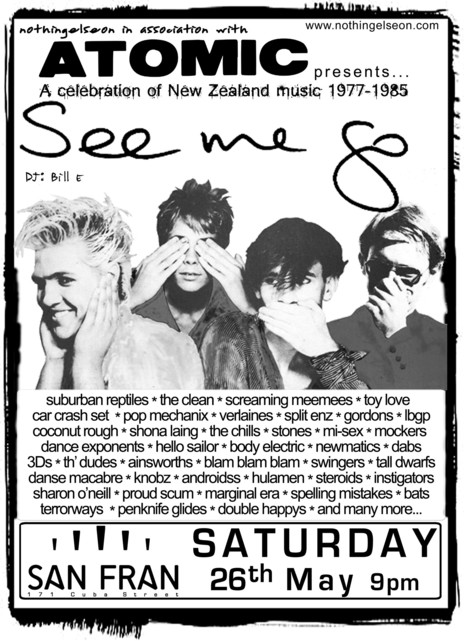 Bendall diligently lists every track he plays over the course of each night, subsequently creating a Spotify playlist for each event. He says he does it mainly "to de-mystify what is happening, but also to help me with my fear that I'll play the same song twice in a night."
Between 2005 and 2012, he produced themed mixtape CDs to give away at his gigs. And while it is no longer a thing, another point of difference at Atomic or 24HrPP events used to be the presence of a photographer, often Bendall himself when he was working in tandem with Cumming. The chances are, if you attended one of these nights at any point during the first decade of this millennium, it'll be documented for posterity somewhere (ouch) … "it used to be a bit of a thing, party photos, I don't know if it's still happening now [anywhere else], because people can just take their own."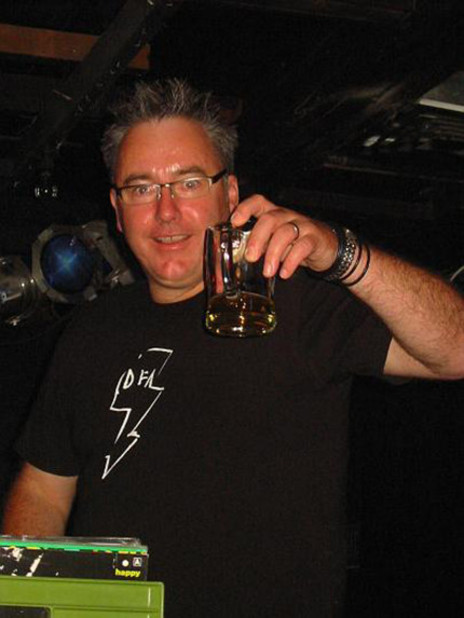 Which leads us to his seemingly relentless compulsion to document and archive pop culture items from yester-year: he maintains webpages and flickr accounts featuring clippings and photo archives from past issues of Rip It Up, for example. He's currently doing something similar with 40-year-old issues of the NME. And then there's the pictorial histories of local labels like Propeller, Ripper, and the like … "I want to read these articles so I'm just putting them out there under the assumption that if I want to see that stuff, other people will too."
Isn't it a bit obsessive? … "all males are on the autism spectrum at some point, right?" … almost reluctantly confirming, only when pushed, that he's also a fully qualified librarian.
Finally, I ask how he maintains all of that precious 80s vinyl in such pristine no-skip condition after so many years.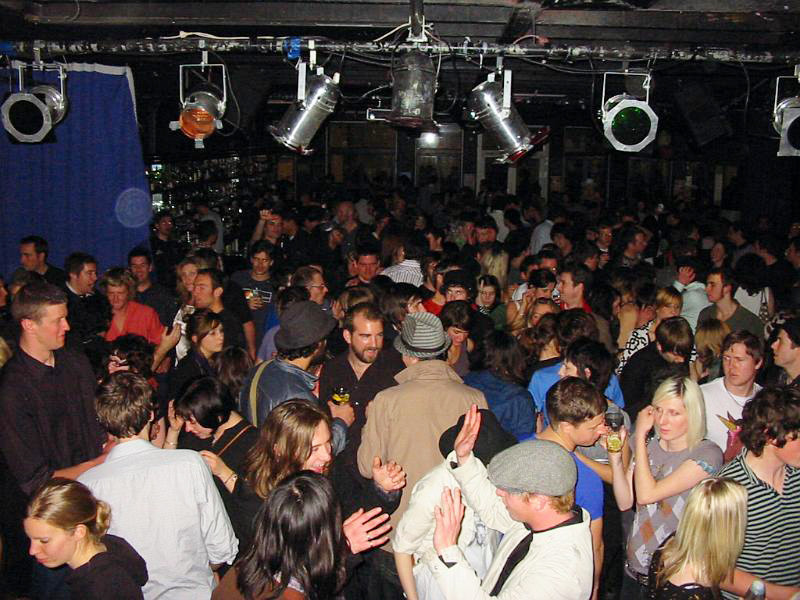 "Heavy turntable weight. Keep them clean, and really, I don't play them at home a lot, because I know them all backwards. I don't need to play them at home. That's one of the good things about doing these nights: I get to hear the songs I love, turned up loud, and have a few drinks. I don't get sick of those songs because by the time another night rolls around, I'm ready to hear them again."
DJ Bill E is evidently in no rush to hang up his slip-mats, and current venue permitting, both Atomic and 24 Hour Party People nights will continue for as long as the demand exists. Whether you take 1996 as the starting point, or 2003 at the current locale, Atomic's survival within the fast moving and often fickle club scene really is something to marvel at, and indeed, something worth celebrating …
"The guys at San Fran have been fantastic. Ziggy [venue guru] has been amazingly supportive, and I couldn't have done any of it without [partner] Pauline and the support at home."
--
Wellington nightclubs in the 1980s
RNZ: Five NZ dancefloor bangers with the host of legendary club night Atomic