It is hard to say who the first New Zealander was to make it onto the United States charts. Local chart historian Dean Scapolo points to at least one New Zealand artist who was a hitmaker long before the US charts existed in their current form. He claims that Christchurch-born soprano Frances Alda had six Top 10 hits in the US in the 1910s. Alda was only briefly in New Zealand; she was raised in Melbourne, and moved to the US via Europe, where she became a popular performer and recorded many of her live shows, which became in-demand phonograph discs.
However, the US charts as we know them came into being many decades later. The singles chart – The Hot 100 – started in 1958; the album chart – The Billboard 200 – in 1967. Before this, only the top 10 albums were listed. Both charts used a mix of sales information and radio play to rank singles/albums, though this system has gradually changed.
Over the years, Billboard has created other charts aside from the Hot 100 and Billboard 200, but our focus will initially just be on local acts that have made these two main charts. (If these acts made smaller charts, they will be mentioned where relevant). Part 2 of this article will consider some of the New Zealand acts who have found success via Billboard's other charts, from 2000 on.
1960s and 1970s
When it comes to the Hot 100, it is likely that the first New Zealander to feature was Gale Garnett. She was born in Auckland, but her family moved to Canada when she was 11. It was here she began a singing career that led her to sign to premier US label, RCA Victor. Her self-penned track 'We'll Sing In The Sunshine' reached No.4 on the Hot 100 in 1964, sold one million copies of the single (gold status), and won the Grammy for Best Folk Recording.
Garnett's next single 'Lovin Place' only managed to reach No.54, but she had a long career in music which included a return visit in 1966 to perform at Auckland Town Hall. She was also an actress, appearing in the film My Big Fat Greek Wedding and many TV series including Kojak.
To find another Kiwi in the US charts during the 1960s requires digging a little deeper. The Lemon Pipers included Wellington-born bassist Steve Walmsley. Although the band only managed one big hit, 'Green Tambourine', it went all the way to the top of the Hot 100. A bubblegum pop song foisted on them by their label, it created tension about what direction the band should take – they were more interested in writing long jams in the style of The Byrds. Nonetheless, they managed a few more entries on the Hot 100 and two albums that made the Billboard 200 before disbanding.
The next decade saw three more Kiwi bassists making the Billboard charts. Gary Thain first started bass at 13 years old in Christchurch and eventually joined local band Me and The Others. This band took him to the UK in 1966 and after a few years gigging and session work, he joined The Keef Hartley Band. Thain played with them at Woodstock in 1969 and also appeared on their five albums, which included The Time Is Near, which went to No.191 on the Billboard 200 in 1970. His next band was legendary rock group Uriah Heep, who put five albums into the Top 40 of the Billboard 200 during his time in the band. Plus they had three Hot 100 entries, including 'Easy Livin' which went to No.39. Unfortunately his career was cut short after an onstage electric shock in 1974. This added to other problems that saw him leave the band soon after and he died of a drug overdose the following year.
Charlie Tumahai was in prog act Be-Bop Deluxe who had their main success in the UK, but also managed to put four albums into the top half of the Billboard 200 (Tumahai later returned home and joined Herbs). The last bass player of note from this era was Bruce Lynch, who played on a run of hit albums by Cat Stevens as well as the singles that came off them. Most notably 'Oh Very Young' reached No.10 on the Hot 100 and also included prominent singing by Bruce's wife, Suzanne Lynch (The Chicks), with this wonderful vocal part being one of many she supplied for Stevens over the same period.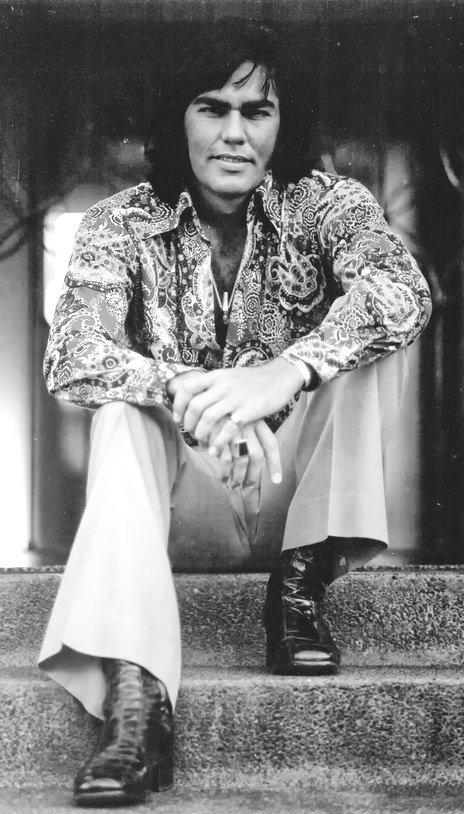 Our next act has retained a stronger place in the minds of NZ music fans. John Rowles was well-established here before heading overseas, where he worked with Australian promoter Peter Gormley, who had already broken a number of Australian acts in Britain. Three years after Rowles's UK success with 'If I Only Had Time' (No.3 in UK), Gormley had an idea that Rowles should get noticed by entering a song on behalf of New Zealand into the International Song Festival to be held in Rio de Janeiro. Rowles's entry was a love song but he named it after his sister: 'Cheryl Moana Marie.' Since "Moana" is the Māori (and Hawaiian) word for "sea", it may also be the first appearance of te reo in the Hot 100 (it peaked at No.64 in 1971).
The case of Chris Thompson – the rock singer not the folk singer – is less clear cut. He was born in the UK but raised in New Zealand, where he also started his music career as a member of Hamilton band, Mandrake. He returned to the UK via Australia in 1972 and his big break came when he was recruited as singer-guitarist for Manfred Mann's Earth Band (a spinoff of the original Manfred Mann line-up).
Within a year, Thompson's vocals had appeared on the No.1 hit, 'Blinded by the Light', written by Bruce Springsteen, which subsequently went gold in the US. The band had three more Hot 100 hits and released six albums that entered the Billboard 200, most notably The Roaring Silence (1976) which peaked at No.10 and went gold. Thompson's Hot 100 history also includes a single with the band Night, featuring Billy Kristian ('Hot Summer Nights', No.17), a duet with Jennifer Warnes (No.83), and co-writing the John Farnham hit 'You're the Voice' (No.82). He also appeared on the War of the Worlds album that reached No.98 on the Billboard 200.
The 1970s also produced one of New Zealand's most left-field musical success stories. Richard Smith was born in the UK but moved to Hamilton at 10 years old and lived here until he was 22. He then moved back to the UK to pursue acting, where he took his grandmother's surname, O'Brien (there was already another Richard Smith on the scene).
In the UK, Richard O'Brien wrote the music and lyrics for the musical, The Rocky Horror Show (as well as the "book"). As The Rocky Horror Picture Show it became a cult movie and the soundtrack entered the Billboard 200 in 1978. It wasn't the album's peak placing that was exceptional (No.49), but its longevity: the album stayed on the chart for 58 weeks.
Decades later, O'Brien tried to apply for New Zealand citizenship, only to initially be rebuffed, despite a statue of the character he played in the movie standing in the centre of Hamilton. Fortunately his application was ultimately accepted in December 2011 and this time-warping local legend was finally able to come home for good.
1980s and 1990s
This era is understandably remembered for the massive international impact achieved by Split Enz and Crowded House. However, there are a few other acts from the 1980s that deserve a mention.
Dragon is usually remembered for the astonishing success they enjoyed in Australia in the late 1970s. Yet their biggest hit, 'Rain', was also released in the US, reaching No.88 on the Hot 100 in 1984.
Also in 1984, another New Zealander was in a group at the other end of the chart, only a few slots short of the top. Alannah Currie had moved to the UK in 1977 as a 20-year-old and initially survived by living in a rent-free squat. She met Tom Bailey, who lived in another squat nearby. When Bailey started his band The Thompson Twins, Currie helped out where needed, playing percussion and singing on some of their early recordings.
In 1983, Bailey decided to take the group in a more electronic direction and reformed the group as a trio and asked Currie to join as a full-time member. Their success was almost immediate and soon extended beyond the UK. 'Lies' reached No.30 on the Hot 100 in 1983 and they subsequently put 10 more singles in the Hot 100, including 'Hold Me Now' (No.3), 'Lay Your Hands On Me' (No.6) and 'King for a Day' (No.8).
Equally impressive were the eight albums that reached Billboard 200, especially Into The Gap (1984) which snuck into the Top 10. Bailey and Currie even wrote a hit song, 'I Want That Man', for Deborah Harry, which charted on the Modern Rock/Alternative chart at No.2; the album made the Billboard 200.
Given that Currie co-wrote the Thompson Twins' biggest hits, she arguably stands on par with Neil Finn as New Zealand's most successful songwriter of the 1980s. She and Bailey moved back to New Zealand for almost a decade in the mid-90s, with Bailey producing the Stellar* album Mix (1999) and starting two new musical projects here: International Observer and Holiwater Group.
The Finn brothers' story has achieved almost mythic status within the New Zealand music scene. Tim Finn was a founding member of Split Ends in 1972, while younger brother Neil was brought in as a replacement guitarist in 1977. By 1980, the band was already a success throughout Australasia, and was knocking on the door of a further breakthrough in the UK and Canada, with Neil's stunning song 'I Got You' hitting No.12 and No.13 in those countries (even being heard on Coronation Street). When it was released in the US, it crept to No.53 on the Hot 100 but the label refused to invest in independent pluggers to push it to radio and it soon dropped from playlists.
Despite falling short of a breakthrough, the song helped to gain the band many fans in the US and their album True Colours (1980) reached a respectable No.40 on the Billboard 200. They stayed in contention by having 'History Never Repeats' reach No.33 on the Mainstream Rock Chart, a crucial barometer of radio play during the heyday of 80s rock. However their star slowly faded over the albums that followed: Waiata (1981) peaked at No.45, Time and Tide (1982) at No.58, and Conflicting Emotions (1984) at No.137.
Split Enz's fanbase was substantial enough that Tim Finn's solo album Escapade (1983) also made it to No.161 and, in 1989, he had two songs appear on the Adult Contemporary chart ('How'm I Gonna Sleep' at No.17 and 'Not Even Close' at No.30).
Nonetheless the lingering feeling was that Split Enz had fallen short of its potential and when the band split in 1984, Neil Finn was determined to push further with his next group.
Funnily enough, one of the first musicians Finn tried out for the band was a bassist who had come out of the Auckland punk scene, Bones Hillman (former member of Suburban Reptiles and The Swingers). Instead, Hillman ended up joining Australian band Midnight Oil, who put five subsequent albums into the Billboard 200 and three singles into the Hot 100 (including 'Beds Are Burning', which reached No.17). Meanwhile Finn formed Crowded House with Australians Paul Hester and Nick Seymour.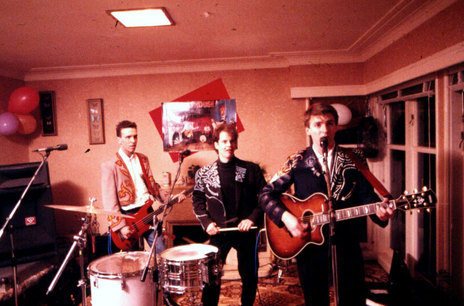 Despite his track record, Finn received little support at home, with New Zealand radio programmers initially refusing to playlist what would become the band's breakthrough hit, 'Don't Dream It's Over'.
The band instead plugged away in the US where they had a deal with Capitol Records, often playing impromptu acoustic gigs to win over fans, label reps, and record store buyers. Their debut single, 'World Where You Live', did not chart in the US on its first release in July 1986.
'Don't Dream It's Over' arrived at a unique moment for the US music industry, because labels were in the process of boycotting costly music pluggers. Neil had seen how detrimental it had been for 'I Got You' that these pluggers weren't used, so he gave permission for Crowded House's manager Gary Stamler to bypass the boycott and invest US$10,000 into hiring four pluggers.
Five months after originally being released in August 1986, on the week of 17 January 1987, 'Don't Dream It's Over' entered the Hot 100 at No.85. The pluggers had taken advantage of what was usually a quiet month for releases. The song continued climbing the US charts until March, when MTV picked up the music video and put it on A rotate. Finally, in the week of 25 April, the burgeoning wave finally reached its crest with a No.2 placing on the Hot 100 (held out only by the duet 'I Knew You Were Waiting' by Aretha Franklin and George Michael). Bizarrely – due to lack of radio support – it didn't enter the New Zealand charts until early March, but did finally hit No.1 here on 17 April 1987.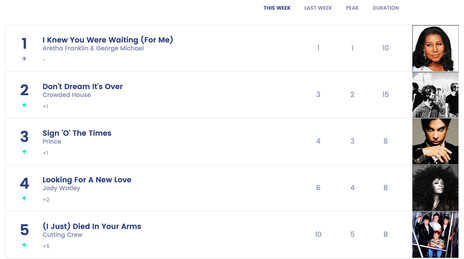 The impact of 'Don't Dream It's Over' rippled on for decades: Sixpence None The Richer again got it into the Hot 100 in 2003 (at No.78), plus it was later covered by Sylvan Esso with Flock of Dimes in 2015, and performed live as a duet two years later by Miley Cyrus and Ariana Grande.
Fortunately, Crowded House had a depth of great songs on the self-titled debut album which featured 'Don't Dream It's Over' – their next single, 'Something So Strong', reached No.7 on the Hot 100 in July 1987. This proved they were more than just a one-hit wonder and their status was cemented when the album reached the No.12 slot on the Billboard 200. Re-released later in 1987, 'World Where You Live' came in at a respectable No.65 on the Hot 100.
Crowded House never had hits in the US on this scale again, but their popularity had a very long tail. Their albums continued to enter the Billboard 200 for decades to come, with the full list of peak placements being: Temple of Low Men (1988) at No.40, Woodface (1991) at No.83, Together Alone (1994) at No.73, Time On Earth (2007) at No.46, and Intriguer (2010) at No.50.
They had other close calls with singles: 'Better Be Home Soon' (from the second album, Temple of Low Men) hit No.42, and 'Fall At Your Feet' (from third album, Woodface) reached No.75 on the Hot 100. Yet they gradually came to be seen as a college rock band and their future singles only charted on the Modern Rock Songs (aka "Alternative") chart, with a run of high placings for the songs: 'Chocolate Cake' (No.2), 'It's Only Natural' (No.5), 'Distant Sun' (No.26), and 'Locked Out' (No.8). Their hardcore base of fans even managed to get Neil Finn's solo album Dizzy Heights (2014) to No.130 on the Billboard 200.
'Don't Dream It's Over' was a record-breaking achievement, since it was the first time a New Zealand born songwriter had reached so close to the top of the Hot 100.
The most likely contender to beat Neil's record had a far shorter music career. OMC was a largely-unknown hip hop act from South Auckland and its name was shorthand for the "Otara Millionaires Club", which turned out to be a prophetic title.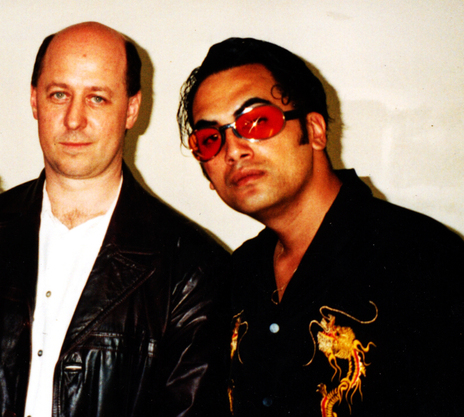 OMC's breakthrough single 'How Bizarre' rested on the combined talents of two men: charismatic singer Pauly Fuemana, who had taken over the group after the other members left, and producer Alan Jansson. Fuemana's laidback, cooler-than-cool vocals were complemented by the sweet vocals of R&B singer Sina alongside the modern production sound provided by Jansson, and a recurring mariachi-style trumpet hook.
The result was a super-catchy song that defied being pigeonholed as coming from any particular scene or location. It was recognised as a potential hit by independent label owner Simon Grigg, who bypassed the local representatives of their distributor PolyGram – they weren't keen on it – and instead took it directly to their head offices in Australia. The gambit worked and in 1996 it went from being a No.1 hit on both sides of the Tasman to being picked up in the UK. The groundswell grew until it reached the US, with the tag of "hit" attached to it.
This is where the story gets more convoluted due to the machinations of the US music industry at the time. The big music labels had realised they made far more money from album sales than they did from singles, so decided to hold back from putting out surefire hits as standalone physical releases. This logic was applied to 'How Bizarre', so fans could only get hold of the track by purchasing the whole album – but this made the song ineligible for the Hot 100.
Instead, the single's main impact on the US charts was via the radioplay-only charts. Most importantly, it reached No.1 on the biggest radio airplay measure, the Mainstream Top 40 Chart. The album How Bizarre (1997) peaked at No.40 on the Billboard 200 chart and eventually sold over a million copies.
Whether 'How Bizarre' would have reached the top of the Hot 100 if it had been given the chance remains impossible to know, though it seems highly likely. One piece of evidence in favour of this theory is that the single was given the No.1 slot on the big syndicated radio countdown shows such as Casey Kasem's American Top 40 and on the Rick Dees Weekly Top 40. In any case, Billboard recognised that the situation was untenable and soon after changed how the Hot 100 was calculated: album-only tracks became eligible in 1998.
--
Read Part Two – NZ Acts in the US Charts 2: Lorde and beyond