After its inception in 1970, Music World Ltd would go on to become New Zealand's most successful independent record label. The company with the motto "Music you can afford to enjoy" turned over $15 million in 1992.
Owner Hoghton "The Hustler" Hughes was still running his Master label when he set up Music World; the two would run parallel until Master closed up shop in 1974. By then it was clear Hughes was on to a winning formula: mass marketing Music World's budget-priced wares on television and in supermarkets, dairies, newsagents and service stations.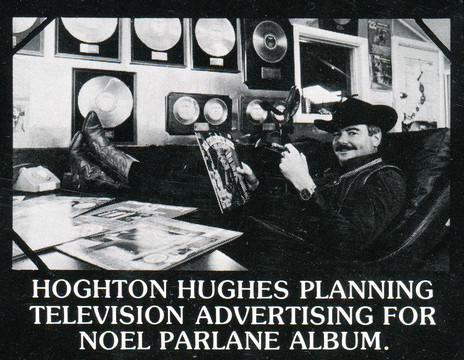 As the label's entry on the Discogs web site says, "It is part of a complex company structure, with many sub-labels associated with the Music World label." Some of these included Trinity, which catered for Christian music; Kiddidisc, for children's releases; Golden Editions, for TV-advertised product; and Mirage, which carried pop music.
As with Master, those to benefit from Music World exposure were mainly South Island country music artists such as Suzanne Prentice, Danny McGirr, Garner Wayne and Roger Tibbs who all sold in large quantities. But Music World was notorious for providing anything Hughes thought there was a market for, from MOR instrumental albums to bawdy rugby songs to sound-alike compilations sourced from Nashville, London and Germany.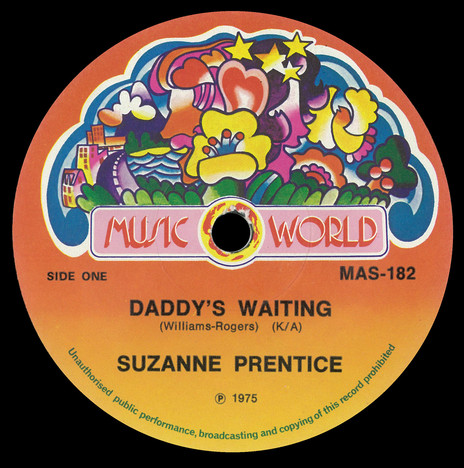 Prentice, with One Day At A Time, and Tibbs, with Yodelling Man, were awarded the Golden Guitar for Top Selling Album at the Australasian Country Music Awards in Tamworth in 1983 and 1986 respectively. Prentice sold 100,000 albums over her time on Music World.
On the back of heavy television advertising, respected jazzman Stu Buchanan's 1978 record of instrumental standards, Golden Saxophones: 22 All Time Favourites, was among the highest-selling New Zealand albums ever, purportedly selling 600,000 copies worldwide. Hughes estimated he would spend between $600,000 and $700,000 a year on TV advertising.
Instrumental LPs that sold in big numbers included Ivy's Old Time Dance Band, Bid's Accordion Band, bagpiper William Boyle, blind organist Richard Hore, The Golden Guitars and the New Zealand Army Band. Record buyers seemingly couldn't get enough of the likes of CHiPs & Other Tasty Goodies.
Among Hughes's other nominated New Zealand major sellers were country singers Garner Wayne, Max McCauley, Cole Wilson And His Tumbleweeds, balladeer Campbell Nicol, children's entertainers The Neta Neale Players, Rangiora folk singer Neva Eder, children's performer Robin Lucas, and jazzercise instructor Carol O'Halloran.
There were plenty of licensing deals too, allowing Music World to release albums from golden oldies such as Jim Reeves and Vera Lynn to Jimi Hendrix, Dionne Warwick and even AC/DC, Bob Marley, Toots & The Maytals and The Beatles.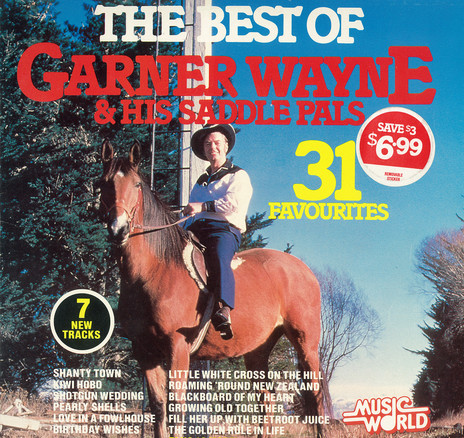 The budget compilations and sound-alike double albums came thick and fast in the label's early years, including 40 Pop Country Hits, the classical 32 Immortal Classics plus Bastards Of British Rock, as well as dramatisations of the saucy Fanny Hill: Memoirs Of A Woman Of Pleasure and The Perfumed Garden.
When Hughes closed down Master in 1974 he repackaged Suzanne Prentice's two albums for the label, Country Girl and Suzanne's Second Album, as her Music World debut 24 Golden Hits. Further LPs with unimaginative titles such as Sweet Country Music, Suzanne Prentice Country and Australasian Queen Of Country Music followed before her Golden Guitar-winning One Day At A Time in 1981. The next year she was lured away to CBS.
Country veterans to receive a leg-up on Music World included former Viking artist Max McCauley – whose 1978 release 20 Golden Yodels sold in excess of 50,000 – Tanza pioneers Cole Wilson And His Tumbleweeds, Dusty Spittle and Garner Wayne & His Saddle Pals with their 1975 Music World Twofer offering 65 Sing-Along Country Hits.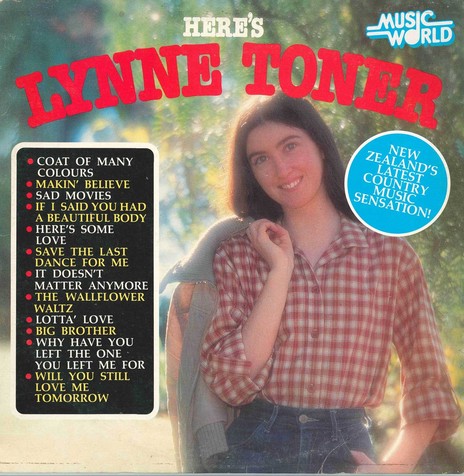 As well as providing the old guard a new home, Music World and its assorted subsidiaries also released debut records from the likes of "the Singing Milkman" Noel Parlane, who would have four gold-selling albums for the label, "Yodelling Sweetheart" Kitten, who sold massive numbers, Jeff Rea, Lynne Toner, Celine Toner and Tracey Gardyne. There was even a 1976 country album from former Pleasers and Let's Go guitarist Roger Skinner, who had written the Larry's Rebels hit 'Let's Think Of Something'.
In 1980, Music World released Heard The Newz by Christchurch rock group The Newz because Hughes wanted to prove he could promote and market a full-price rock group. The label was going to release an LP by indie outfit Art Decade until one of the members was quoted in the press that it was "a bit weird" being on the same label as Suzanne Prentice and Hughes pulled the plug.
He threatened a Music World boycott of the New Zealand recording industry awards when his former Master prodigy Brendan Dugan was named most promising male vocalist in 1982 after seven LPs and 14 years in the industry. "Until some logic and credibility can be introduced into these awards, we will no longer be participating," he told the Auckland Star.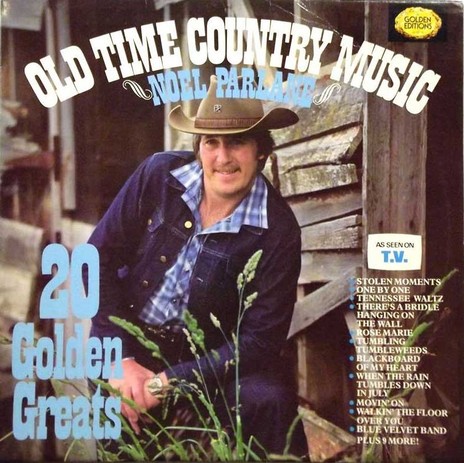 In mid-1983, Hughes appointed his 15-year-old son Anton as Music World's "punk rock adviser". Besides licensing albums from UK labels like Cherry Red, No Future and Anagram, Anton compiled several albums including Punk And Disorderly. However he lost the argument with his father over advertising the company's "golden oldies" on the back cover. Anton later produced and recorded numerous best-selling ambience albums.
Music World expanded into Australia in 1979 and Hoghton Hughes followed six years later. The label's catalogue of 3000 albums is now part of Hughes's music licensing operation The Music Factory, which he runs from Lennox Head, in New South Wales' Northern Rivers region.